10th Wedding Anniversary: Tin or Aluminum
21 Sep 2023
·
15 min to read
Introduction
Struggling to find a unique and meaningful gift for your 10th wedding anniversary? Tin or aluminum is traditionally associated with this milestone, symbolizing the strength and resilience of your marriage.
This guide provides an array of diverse tin and aluminum gifts that truly honor a decade together, from personalized accessories to creative DIY projects. Read on: discover how these simple metals can become heartwarming reminders of love's enduring power.
Key Takeaways
Tin and aluminum are the traditional gifts for a 10th wedding anniversary, symbolizing the strength and resilience of a marriage.
Tin and aluminum hold deep symbolism as they represent the ability to withstand rusting and endure through ups and downs, just like a strong marriage.
Personalized tin or aluminum accessories, DIY crafts, and gourmet gifts inspired by these metals make thoughtful and unique 10th anniversary presents.
Celebrating a 10th wedding anniversary with romantic dinner ideas, renewal of vows, and reflecting on the past 10 years adds extra meaning to this milestone occasion.
Traditional 10th Anniversary Gifts: Tin and Aluminum
Tin and aluminum are the traditional gifts for a 10th wedding anniversary, symbolizing the strength and resilience of a marriage.
Unique characteristics of tin and aluminum
Tin and aluminum hold a special charm in the world of metals; resilient, durable, and flexible. Resisting rust with tenacity, they embody endurance - just like a decade-long marriage.
These metals are malleable too, able to bend without breaking easily. This represents aptly the flexibility needed in navigating life's ups and downs together as a couple for ten years.
Their strength is silent yet profound, not dissimilar to how two people can create resilience in their bond over time. Turning this beautiful symbolism into a tangible object from tin or aluminum offers an elegant way to mark your 10th anniversary —a testament to shared years steeped richly in resilience and affection.
Symbolism behind these materials
Tin and aluminum may not seem like the most glamorous materials, but they hold deep symbolism when it comes to a 10th wedding anniversary. These metals represent the strength and resilience of a marriage that has weathered a decade together.
Just as tin and aluminum are known for their ability to withstand rusting, marriages also endure through ups and downs. The durability and pliability of these metals reflect the enduring nature of a bond that can be bent but not easily broken.
Choosing tin or aluminum gifts for this milestone celebration is a way to honor the toughness and flexibility that has kept your marriage strong over the past 10 years.
Tin and Aluminum Anniversary Gift Ideas for Him and Her
For the 10th wedding anniversary, there are numerous tin and aluminum gift ideas for both him and her. Personalized tin or aluminum accessories, decorative home items, and jewelry made from these metals make thoughtful gifts that commemorate this special milestone.
Personalized tin or aluminum accessories
Engraved tin or aluminum keychains with the couple's initials or wedding date
Customized tin or aluminum cufflinks with the husband's monogram
Personalized tin or aluminum money clips with a special message engraved
Hand - stamped tin or aluminum dog tags with meaningful words or phrases for him
Custom - made tin or aluminum bracelets with the wife's name or a heartfelt message
Engraved tin or aluminum tie clips with a romantic quote for the husband
Personalized tin or aluminum bookmarks featuring a favorite quote for bookworms
Hand-stamped tin or aluminum guitar picks for the music-loving spouse
Custom - designed tin or aluminum phone cases with a photo of the couple together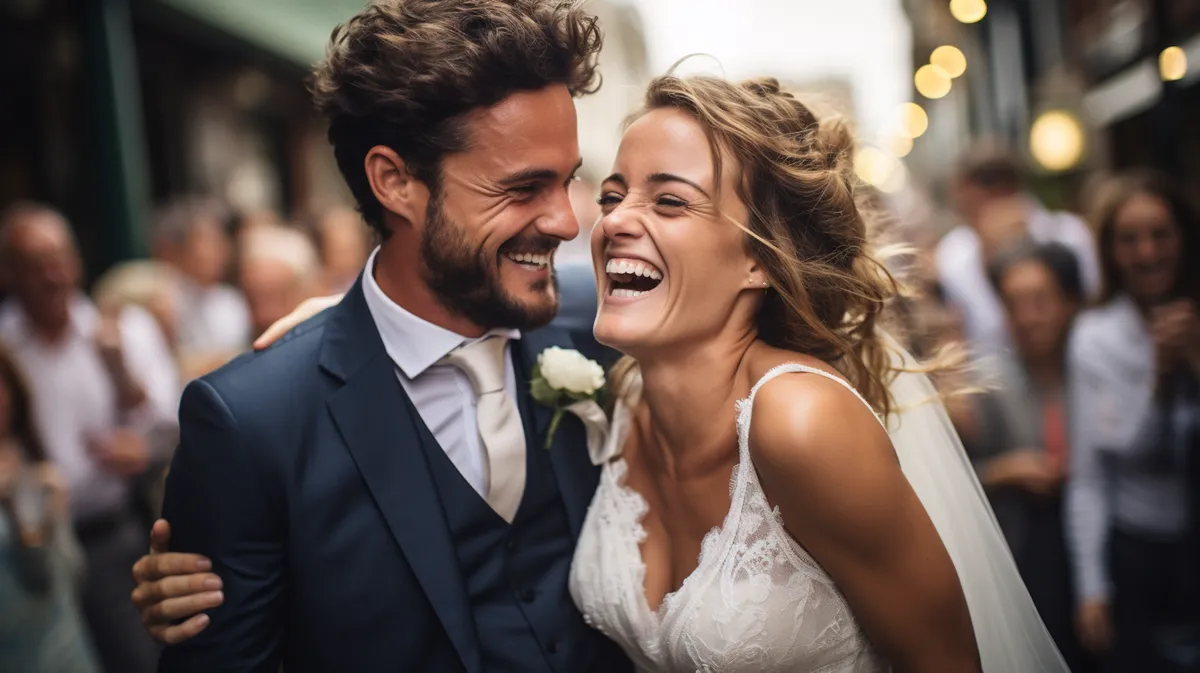 Non-Traditional Tin or Aluminum Anniversary Gift Ideas
Explore the unique and creative possibilities of celebrating your 10th anniversary with non-traditional tin or aluminum gifts.
DIY tin or aluminum crafts
Looking for a creative way to celebrate your 10th wedding anniversary? Why not try your hand at DIY tin or aluminum crafts? Here are some fun and unique ideas to inspire you:
Personalized stamped tin or aluminum jewelry: Create custom necklaces, bracelets, or keychains by stamping meaningful messages or initials onto small pieces of tin or aluminum. This thoughtful gift will be a cherished reminder of your special day.
Tin can lanterns: Transform empty tin cans into beautiful lanterns by punching holes in intricate patterns and placing tea lights inside. Hang them around your backyard for a romantic evening under the stars.
Aluminum bottle cap magnets: Collect colorful bottle caps and attach small magnets to the back. Use these fun magnets to brighten up your refrigerator with memories from the past 10 years.
Tin picture frames: Find old tin containers, like candy or cookie tins, and repurpose them into unique picture frames. Cut out photos of special moments together and display them in these one-of-a-kind frames.
Aluminum wind chimes: Create melodic wind chimes using aluminum pipes or sheets. Cut them into different lengths to produce distinct sounds when the wind blows through them. Hang them outside your home for soothing music on breezy days.
Tin flower pots: Give plain terracotta flower pots a makeover by covering them with pieces of decorative tin. Use strong adhesive to attach the tin sheets around the pots, creating a stunning and personalized look for your garden.
Aluminum candle holders: Take thin sheets of aluminum and mold them into elegant candle holders in various shapes and sizes. Place votive candles inside for a soft glow during intimate dinners.
Tin art sculpture: Let your imagination run wild by creating sculptural pieces using bendable tin wire or thin aluminum strips. Fashion animals, flowers, or abstract shapes that hold sentimental meaning for you both.
Tin or aluminum-inspired gourmet gifts
Looking for a unique and delicious way to celebrate your 10th wedding anniversary? Why not consider tin or aluminum-inspired gourmet gifts? Here are some tasty ideas to inspire you:
Gourmet Tin of Olive Oil: Treat your taste buds with a high-quality tin of extra virgin olive oil. This luxurious and flavorful gift is perfect for cooking, dipping, or drizzling on salads.
Artisanal Sardines in Aluminum Tins: Surprise your partner with a tin of gourmet sardines packed in premium quality olive oil. These delicacies make excellent appetizers or additions to pasta dishes.
All-Clad Pans: For the culinary couple, consider upgrading your kitchenware with All-Clad pans. These durable aluminum cookware pieces are known for their exceptional heat distribution and precise cooking performance.
Tin of Specialty Coffee Beans: If you both enjoy a good cup of joe, opt for a tin of specialty coffee beans. Choose from various flavors and roast levels to find the perfect brew that suits your taste buds.
Gourmet Popcorn Tin: Indulge in some movie night magic with a tin filled with gourmet popcorn. From classic butter flavor to sweet and savory combinations like caramel and cheddar cheese, there's something for everyone's palate.
Vintage Tin of Tea Leaves: For the tea aficionados, surprise them with a vintage tin containing exquisite loose-leaf teas. Whether they prefer black, green, or herbal blends, this gift will transport them to tea lover's paradise.
Craft Beer in Aluminum Cans: If you both enjoy craft beer, surprise your significant other with an assortment of their favorite brews packaged in stylish aluminum cans. Cheers to 10 years!
Tin-Filled Chocolates: Give the gift of indulgence with a tin filled with decadent chocolates. From truffles to caramel-filled delights, these treats will satisfy even the most discerning sweet tooth.
Artisanal Tin of Spices: Elevate your culinary creations with a tin filled with artisanal spices. From exotic blends to rare finds, this gift will add a burst of flavor to your dishes.
Canned Gourmet Fish or Seafood: Delight in the flavors of the ocean with a tin filled with gourmet canned fish or seafood. From smoked salmon to sardines or even octopus, these delicacies will transport you to coastal paradise.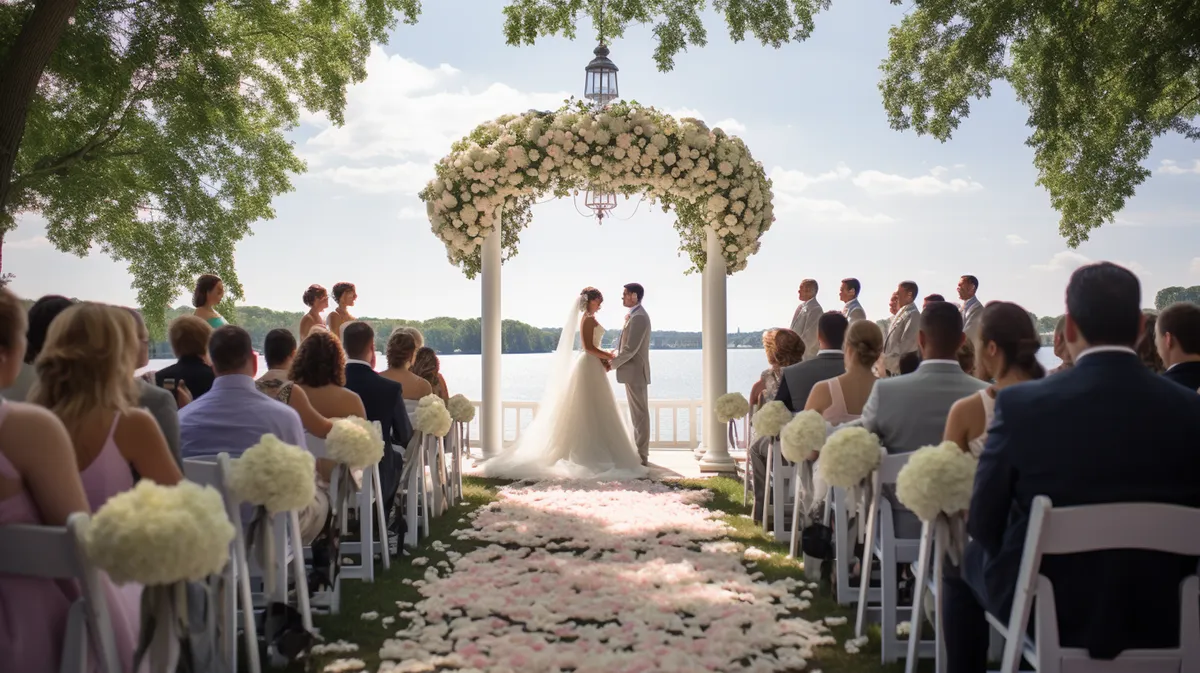 Celebrating the 10th Wedding Anniversary
Celebrate your 10th wedding anniversary in style with romantic dinner ideas, renewal of vows, and reflecting on the past 10 years. Don't miss out on these unforgettable ways to commemorate a decade of love! Read More.
Romantic dinner ideas
Surprise your spouse with a candlelit dinner at home.
Set the mood with soft lighting and romantic music.
Cook their favorite meal or try a new recipe together.
Serve the meal on a beautifully decorated table, complete with candles and fresh flowers.
Create a menu featuring dishes inspired by tin or aluminum ingredients, such as seafood or olive oil.
Use tin or aluminum cookware to prepare the meal, adding a special touch to the occasion.
Consider creating a picnic - style dinner in your backyard or at a nearby park, complete with cozy blankets and a bottle of champagne.
If you prefer dining out, choose a restaurant that offers tin or aluminum - inspired dishes on their menu.
Don't forget to toast to 10 years of love and commitment with a special anniversary cocktail or a glass of champagne.
End the evening on a sweet note by sharing a delicious dessert made with tin or aluminum-themed ingredients, such as chocolate-covered strawberries or mini tarts served in tin pans.
Remember, this is just one aspect of celebrating your 10th wedding anniversary. There are plenty more ideas to explore and ways to make this milestone truly memorable. The key is to personalize the celebration to reflect your unique journey as a couple while honoring the symbolism of tin and aluminum.
Conclusion
In conclusion, celebrating a 10th wedding anniversary with tin or aluminum gifts is a meaningful way to honor the strength and resilience of a marriage.
From personalized accessories to handcrafted home items, there are endless options to choose from. Whether traditional or non-traditional, these unique gift ideas will surely make the anniversary celebration even more special.
So embrace the durability and flexibility that tin or aluminum represents and create lasting memories on this milestone occasion.
Don't make your lover wait. We're sure it will be «Yes».
Proposal will take a few clicks