Everything you need to know about marriage in Argentina
1 Mar 2023
·
19 min to read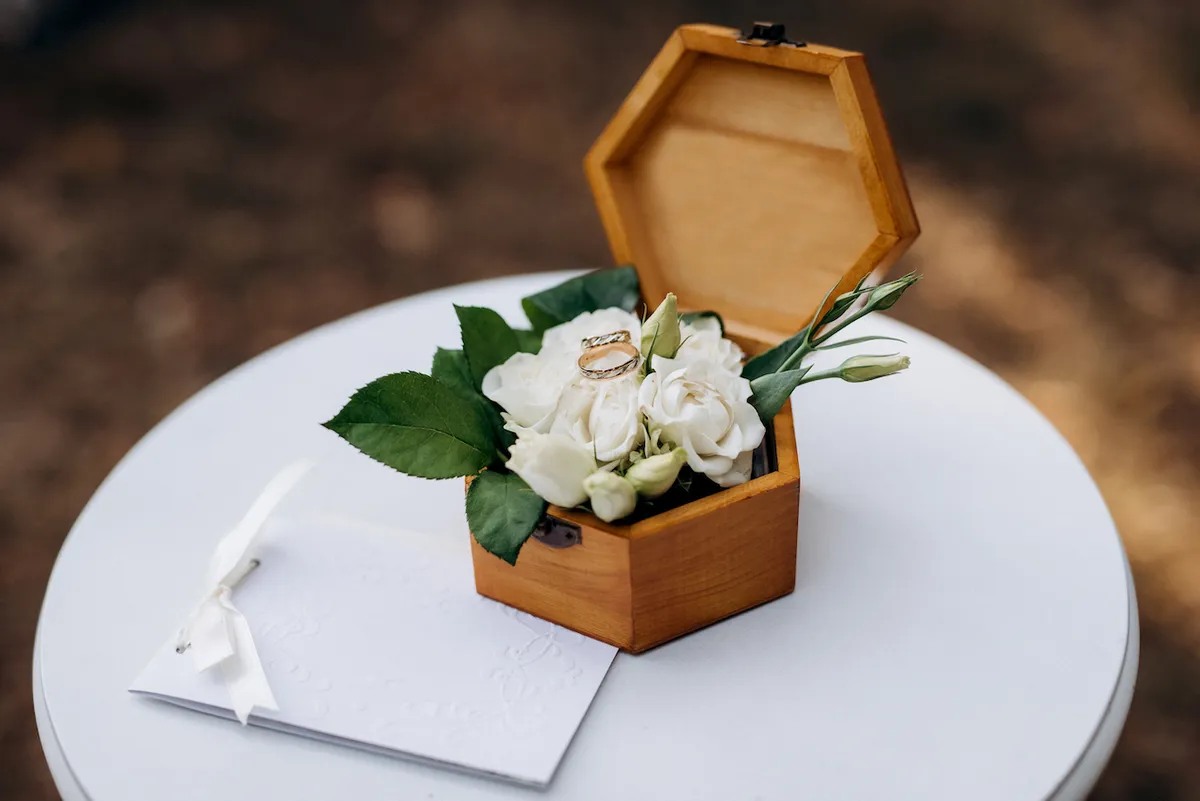 Argentina is a popular destination for marriage in Latin America, with over 50,000 nationals and foreigners getting married yearly in the country. There are two major types of marriages that most Argentine couples have. These are civil ceremonies and traditional or religious ceremonies, respectively. Other forms of marriage here include secular and symbolic marriages. Even though there are different types of ceremonies held by couples in the country, only a civil marriage ceremony is legally binding. The other forms of marriage are not fully recognized and protected under Argentine law, and couples who want to have other traditional or religious ceremonies must first complete a civil registration process before doing so.
Same-sex marriage is legal in Argentina, and couples are also allowed to cohabit under the law without having to officially perform a civil ceremony to get married. Most of the people in Argentina are Christians of the Roman Catholic denomination, and so a religious ceremony after a civil ceremony is very common. The bride and groom getting married must be at least 18 years old, and they are required to bring a witness who is also at least 18 years old. Based on their preference, they may invite members of their families and friends. This article will help you understand everything you need to know about marriage in Argentina. Let's get started.
Civil Marriage
A civil marriage must be performed by an authorized registry official. It is the major form of marriage that is legally binding in Argentina. Couples must register their marriage at the registry before proceeding with other types of marriages or traditions. To get married in a civil ceremony, the couples are required to notify the civil registry of their intention to marry in that same district or province at least 30 to 45 days before the planned wedding day. During the marriage application process, both the bride and groom are expected to take a blood test and pass it. This is done to make sure that both partners have no venereal disease or any underlying issues that may prevent them from getting married.
The couples have the free will of choosing the hospital where they will take the test, and it must be submitted within 7 days from the day the test was done. Depending on one's province, this test may cost about $50 or even more. An official marriage certificate that is duly completed and signed at the government registry is required to be submitted by the couples to a church minister who will be officiating their marriage. Foreign couples must be able to prove that they are allowed to marry by their home country, and so they must request a certificate of legal capacity to marry from their home country or the country's embassy or consulate that is in Argentina.
Banns of marriage must be officially published. This is to announce to the public the intention of the couples to marry each other and that there is no obstruction to their union. The banns must be published before one can be issued a certificate of legal capacity. Couples are expected to ensure there is no issue with their documents or partnership and that there is no issue that can arise and derail the marriage. After the above documents are collated, they must be submitted along with the paperwork stated below:
A valid ID and proof of nationality
A copy of the government-issued birth certificate from both couples
A divorce certificate. This is only applicable when one or both of the partners were previously married and have legally terminated their marriages and relationships with persons other than their current spouse.
A death certificate. Only partners that were previously married to a spouse that died need to provide this document.
During the marriage application process, banns must be published in the home country of a foreign spouse as well as at the embassy or consulate of their country in Argentina. This is to be done within 10 days, and only when this step is completed will the couples be able to obtain a certificate of legal capacity to marry. On the marriage certificate, it will be used as a transcript. Also, the couples receive a booklet about marriage and family. The process of arranging civil ceremonies is not universal in Argentina. Each province or district has its own civil registry office, and the documents that are required vary. This is why it is best for couples to find out the required documents to be submitted at the civil registry office in the same province where they intend to get married. Couples are expected to know the laws and rights guiding marriages in Argentina and comply with all of them.
Religious Marriage
Over 90% of the citizens of Argentina are Christians of the Roman Catholic Church. A religious marriage is usually held in the church by couples after they have completed their civil marriage registration. Couples often invite their families, friends, and other guests to the ceremony. It is presided over by an authorized priest. During the church ceremony, the bride and groom state their vows for each other, professing how much they mean to each other. They then exchange rings, and the priest asks the general public if anyone objects to their marriage. if there are no objections to the union of the couple. The priest goes ahead to pronounce them husband and wife, and they share a kiss.
The church ceremony usually starts in the morning and is completed by noon most times. After the church wedding ceremony, couples would have set up a wedding party and reception in another venue entirely, and guests would be invited to come and celebrate with them by dancing, drinking, and eating. At the reception, the couples get to receive various types of gifts, dance, and engage in other fun activities based on their beliefs and customs.
Same-sex Marriage
Marriage between two people of the same sex is legal in Argentina. The bill that legalized this type of marriage was passed in 2010, and most but not all of the rights and benefits that are enjoyed by opposite-sex marriages apply to it. A foreign partner who wants to have a single-sex marriage in Argentina is required to submit a document to confirm that their home country permits this type of marriage. This document must be provided before they are joined together with their partner.
Both Argentine nationals and foreigners are allowed to hold same-sex marriages in a civil marriage ceremony. However, not all churches or religious associations fully accept the union between two people of the same sex. So, couples may only get married in churches that accept this type of marriage. The same rules that apply to opposite-sex marriages are in effect here, and both partners must be at least 18 and have the legal capacity to marry before doing so.
Unregistered Cohabitation
This type of relationship was recognized by the law of Argentina in 2008. Here, opposite-sex and same-sex couples are allowed to cohabitate and live together without legally conducting a civil ceremony and getting married. According to the law, cohabiting partners who have lived together for a period of at least five years are entitled to receive the pension of their deceased partner or spouse. This type of marriage is an option that many couples in Argentina have been exploring because there are no strenuous exercises involved or submission of various documents before partners get to enjoy sole benefits.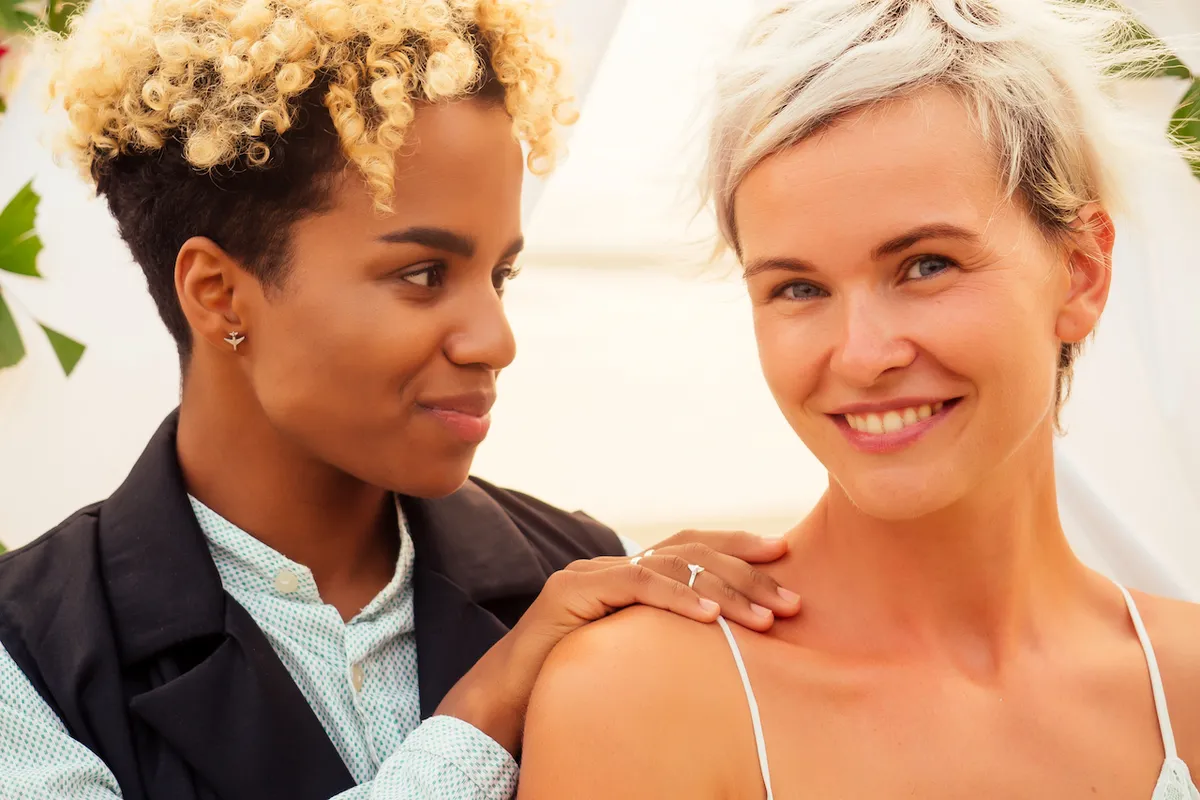 Argentina's Marriage Traditions
Argentines are hands down one of the best people when it comes to entertainment, and their wedding receptions are always followed by various symbolic and fun customs and traditions. Some of the popular wedding traditions are listed below.
Engagement Ceremony
Two couples who have been courting and have mutually decided to get married have to meet each other's parents and other members of the family. This is to request the blessings of the parents and ask for their permission to get married. Once the families agree on the marriage, it is made known to the parents that their children are getting married. The responsibility for the wedding ceremony expenses usually falls on the shoulders of the bride's father, while the mothers of the two parties usually engage in various preparations. In cases where an engagement ring is bought, it is worn on the right hand of the couple until the wedding day, when they switch it to their left hands.
Wedding Ceremony
As it was stated earlier, most Argentines are Catholics, and a religious ceremony is usually held in a church followed by a wedding reception in another venue. These types of weddings usually involve friends as well as several members of the family. During the church ceremony, the couples share vows and exchange rings. It is usually concluded in the afternoon, and the newlyweds are escorted to another venue where the wedding reception will take place. The second half of the wedding celebration is filled with dancing and feasting.
Wedding Attire
Most of the outfits worn during the wedding ceremonies are the same as those in western traditions. The civil ceremony does not require any strict dress code, and the couples as well as their witnesses are allowed to dress as they deem fit as long as it is suitable for the occasion. The groom usually wears a suit, and the bride wears a white gown for the church ceremony. It is a tradition for the bride to wear something blue, something new, something borrowed, and something old.
Marriage Laws, Rights, Costs, and Duties
Laws
Argentina is known for its diverse cultures and beautiful scenery, which makes it one of the perfect locations for a wedding. However, there are a set of laws guiding marriage in Argentina.
Like almost all countries across the world, the minimum age for marriage in Argentina is 18 years. Minors can be allowed to get married provided they get authorization from their parents and from a court. Both parties are required to be single before getting married. They should both be in the right frame of mind to willfully consent to getting married. The Argentinian law only recognizes civil marriages.
An initial ceremony at the civil registry of the province where you want to get married is mandatory. You have to bring along two witnesses who are over 18 years old. 30–45 days before your wedding date, you have to fix an appointment at the civil registry where your marriage is to be registered.
You'll be required to submit your passport or any legal identity document, a copy of your birth certificate, and your domicile or residence address to the civil registry in order to complete all the paperwork that would be needed to make your marriage legal.
You would need to do a blood test at least 7 days prior to your wedding date at an appropriate hospital. If one of the spouses has been previously married, a certificate of annulment or certificate of death should also be presented alongside all documents submitted to the civil office.
Your marriage must be conducted by a registrar. Another detail needed can be obtained when you get to the civil registry office.
Rights
Both spouses have access to equal rights under Argentinian law. They both have the right to own properties and be fully entitled to them, except if they decide to share them with their spouse or any other parties. A partner has the right to terminate their marriage if the other partner is no longer able to perform his or her duties as a spouse or on the grounds of infidelity. In the case of divorce, any parent has the right to claim child support against the other parent. This is done on behalf of a child who is not yet 18 years old.
Married couples have the right to inherit each other's properties, and the pension benefits of a deceased partner may be claimed by the spouse who is still alive. In Argentina, a person who is already married does not have the right to enter into another marriage with someone else, either at home or abroad. Both spouses have rights to savings and investments. They are entitled to them, and if they are shared, both partners will be entitled to them to share both assets and liabilities.
Costs
Across the world, planning a wedding budget might seem like an Herculean task because no matter how much you try to make sure that all your expenses fit into your budget, something just always goes wrong, so it's always advisable to start planning your wedding months before your wedding date.
In Argentina, the average cost of getting married is estimated to be around $3,700 if you're catering to 125 guests, which is about $30 per guest, and subsequently less if the number of your guests reduces. The cost of catering, music, decorations, etc. is relatively lower in Argentina than in other parts of the world.
Duties
The structure of the Argentinian family is dynamic and largely dependent on gender roles for the distribution of responsibilities in the home. The roles of the husband and wife also depend on the social status of the family, as the lower classes tend to be larger while the upper classes tend to be smaller.
In Argentina, men are expected to be totally self-reliant, dominant, and machismo, while women are expected to be more feminine, dependent, and the primary caretakers of the family. Maintaining ties with family is also an important duty for Argentinian spouses, as family is considered to be the most important part of every Argentinian's life. You have a duty to be loyal and committed to the family, both nuclear and extended, and to put their interests before yours. Every couple has the duty to provide their kids with a proper education and to cater to every one of their needs so that, in turn, the children will have the duty to take care of their parents when they're old.
In general, spouses have a duty to themselves to be supportive and loyal, as well as to maintain a closely-knit bond with their extended family. The wife is responsible for raising the children and taking care of the household, which gives her the opportunity to exert influence over decisions made in the household while the husband is faced with the responsibility of financially supporting the family.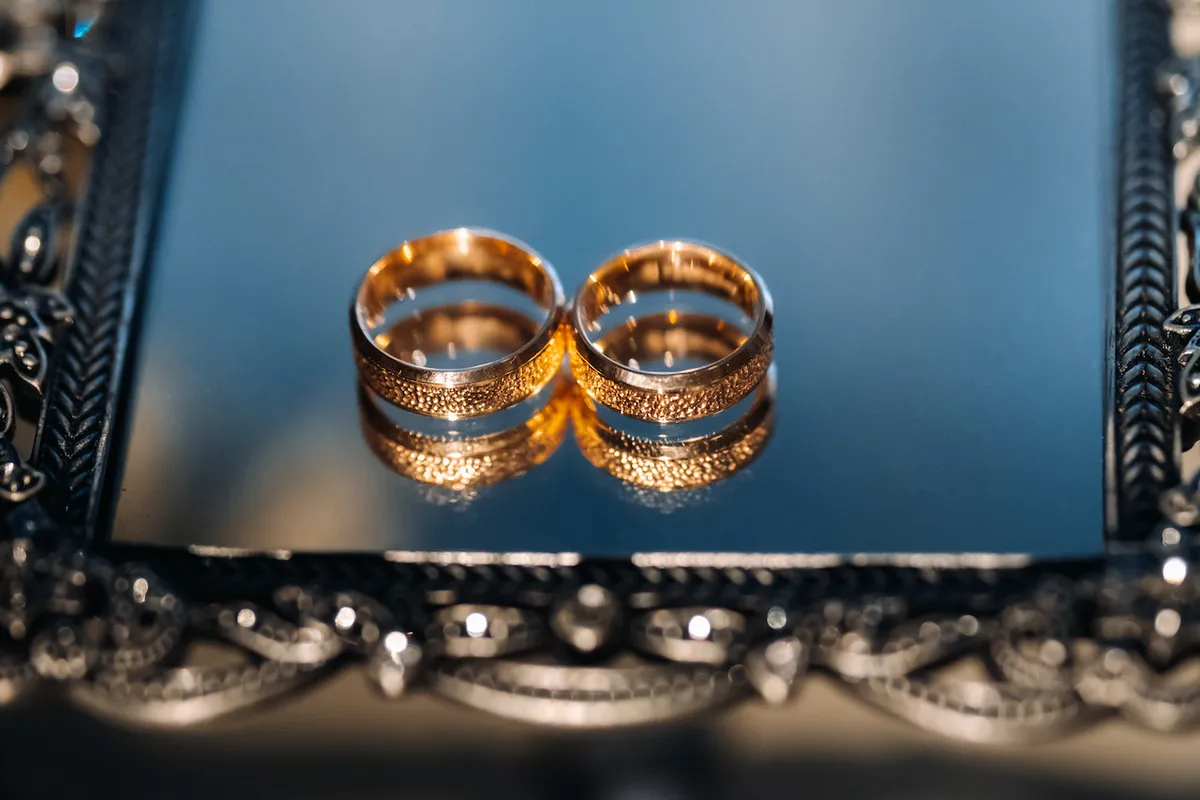 Final Thoughts
Argentina is a popular country for destination weddings, and the marriage laws and procedures in the country are quite straightforward. The country allows the marriage of both opposite-sex and same-sex couples, provided that they are a minimum of 18 years old and all the legal requirements have been met.
Traditional Argentine marriage ceremonies are usually made up of pre-wedding, wedding, and post-wedding rites. Couples cannot only have a religious or traditional wedding ceremony. They must have conducted a civil ceremony before other types, as this is the condition under which their union will be legally binding. This article is a complete guide to everything you need to know about marriage in Argentina.
Don't make your lover wait. We're sure it will be «Yes».
Proposal will take a few clicks