Everything you need to know about marriage in Brazil
17 Feb 2023
·
20 min to read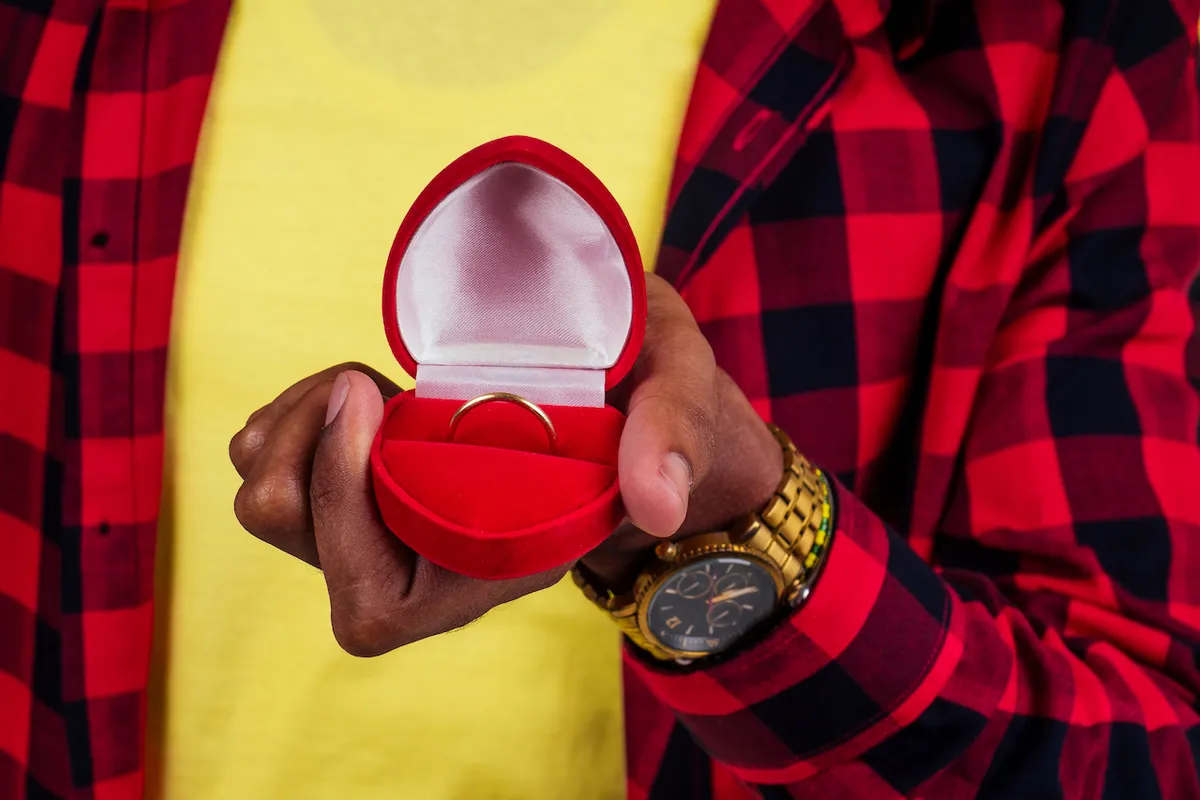 Brazil is a very diverse country and the largest country in the world. In Brazil, about one million marriage ceremonies are held annually. There are two major types of marriages practiced in Brazil, namely civil and religious marriages. The majority of Brazilians are Catholic, and they often hold their marriages in the Catholic Church. Just like in many western marriage traditions, the couple are allowed to hold their marriage in either the bride's church or the groom's church. Some couples hold their marriages in other public venues such as city halls, beaches, etc.
Religious marriages are legal in Brazil, but they are not legally binding. Couples who perform religious marriages have to also complete a civil wedding ceremony to submit all required documents and receive a marriage certificate. Brazilian wedding ceremonies usually last more than a day, with most of them taking place on weekends. One of the pre-wedding rites is for the bride to spend time with her family, taking care of them. The actual wedding day is often held on a Friday or Saturday afternoon, and it extends into the night. Most ceremonies extend to the next day. Beaches and ranch houses are popular locations that serve as venues for marriage ceremonies. Some families prefer to go all out and host extravagant parties to celebrate the occasion.
It is customary for the bride and groom to have witnesses during their ceremony, known as madrinhas and padrinhos. Couples usually do not have a best man and a maid-of-honor. The partners getting married often choose a few couples (up to 3) to stand by their side at the alter. Couples are also allowed to use people that are not romantically linked, such as family and friends. The wearing of the same outfit by the wedding party is not customary in Brazilian marriages. Sometimes the padrinhos wear similar outfits, especially when they wear gifts given to them by the couple. However, madrinhas never wear the same dresses or colors. As you read on, you will discover the types of marriages, customs, and traditions as well as the cost of having a Brazilian marriage.
Civil and Religious Marriages
The majority of the marriages celebrated in Brazil are either civil or religious ceremonies. A civil marriage in Brazil is generally performed in two parts. The first stage is referred to as "habilitation" (habilitaço). This is the stage where all the required documents for marriage are gathered and presented to the civil registrar in the region where the marriage ceremony is to be held. This is referred to as the Cartório de Registro Civil ("a civil register").
The submission of all documents is to be carried out in-person by the couple or an authorized individual to stand in for them in the event of their absence.
The Habilitaço process usually takes 45 to 90 days, and upon its completion, the marriage ceremony is held. There are certain documents that are required from the spouses during a civil marriage ceremony. These documents must be provided to the registrar's office prior to the actual wedding ceremony. Brazilian nationals are to submit the documents stated below.
A government-issued birth certificate
Original Identification Document
Proof of current residence
Taxpayer's card
Proof of date
Location of parents' birth
Proof of no obstruction to marriage. This is a document to show that there is nothing stopping the couple from getting married, such as a previous marriage. The final divorce decree must be included in the documents to be submitted. All documents must be in Portuguese only. Provided there are documents that are not in the local language, an accredited translator must translate them. The translation can only be done by a sworn professional, as local Brazilian speakers are not allowed to do this.
Before translating a required document, an apostille is required. Couples must make multiple certified documents available during the registration process.
The documents to be submitted as a foreigner planning to get married in Brazil are stated below:
Original birth certificate. This must be certified by a Brazilian consulate in the country where it was issued.
The declaration of civil status is issued by the embassy or local consulate. This is only valid for 90 days and must be provided before the planned marriage ceremony.
Original passport or Foreigner's Identity card
Catholic Marriages in Brazil
Religious marriages are conducted in the Catholic church by a priest as a covenant between a man and a woman to live together, love each other, and procreate. The Catholic Church is recognized as sacramental, which involves the marriage between two baptized Christians that are not Catholic or the marriage between a Catholic Christian and a non-Catholic Christian. Religious marriages often start with the welcoming of family and friends to conduct and bless the union between the man and woman in the presence of loved ones, friends, and other guests.
During the ceremony, the priest says prayer and proceeds with the ceremonial rite to ask the audience if anyone has any objections to the marriage and does not want the bride and groom to be joined together. Provided there is no objection, the priest pronounces the couple husband and wife in holy matrimony. After the conclusion of the church ceremony, most couples hold a wedding reception. This often runs from the afternoon till the evening or night, as preferred by the couple and type of guests. The wedding reception involves traditional rites like the first dance, a lot of dancing, drinking and eating. The maid-of-honor and best man make a toast to the new chapter in the lives of the newlyweds.
Registering Your Intent to Marry
Before couples are allowed to get married in Brazil, they must register their intent to marry at the civil registry. The partners have an obligation to complete the application and register this marriage document, stating that they want to be joined together as husband and wife of their own free will. Couples must provide two witnesses that are at least 21 years old, and they must also be present with a valid means of identification such as an ID card or CPF.
The fees involved in the registration of an intent to marry cost 72 reals. Couples then have to make a publication of their intention to marry in a newspaper with their legal names in the announcement. This announcement must also include the addresses of the couples, either individual or joint, as well as those of their parents. Couples having religious marriage ceremonies can also have their public announcements made in Catholic churches. After the marriage registration is completed and the required fees are paid, a marriage license is issued to the couple. The license is valid for a period of three months, and couples are expected to get married during this period.
Traditions of Marriage in Brazil
Brazilian marriage ceremonial rites are similar to those of western marriages, with some distinct customs according to the beliefs of the couple. Some of the traditions are stated below:
Madrinhas and Padrinhos
This is the equivalent of a maid-of-honor and a best man in Brazilian marriages. The madrinhas and padrinhos usually stand by the side of the couples during the ceremony. They can be in a romantic relationship together or be friends and members of the family. At the reception, they share a toast and continue marriage celebrations with the couple and their guests.
Switching Hands
Most western marriages have two sets of rings for engagement and wedding, but Brazilian marriages usually include only one ring. Emphasis is not placed on the engagement ring, and couples usually come to a mutual agreement that they are ready to settle down with each other. After they agree to have a wedding ceremony, the couples buy a ring and wear it on their right hands for the duration of their engagement. Once the actual wedding ceremony takes place, the couple switches the rings from their right hands to the left as a way of representing their changing from engagement to marriage.
Table of Sweets
This is a popular tradition in Brazilian weddings. Here, there are tables filled with a minimum of three different types of sweets. Sweets are usually shared in a ratio of 1 to 5. This implies that guests can get up to five sweets. The sharing of sweets symbolizes good luck and prosperity.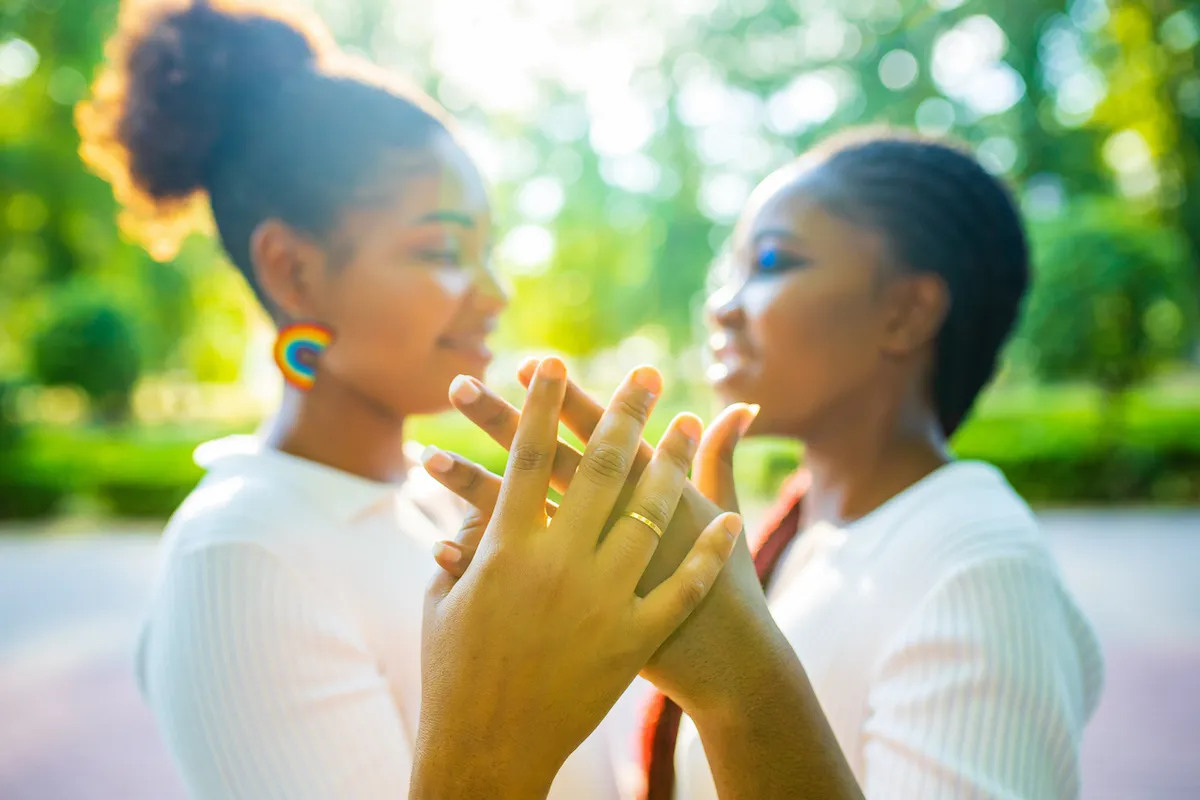 Same-sex marriage
On May the 16th, 2013, same-sex marriage became legal in Brazil. The union between spouses of the same sex is legally protected under law and includes most of the rights and responsibilities in an opposite-sex marriage. These include social security, immigration, adoption, pensions, health benefits, etc. According to statistics, most same-sex marriages are conducted in the Southeast Region.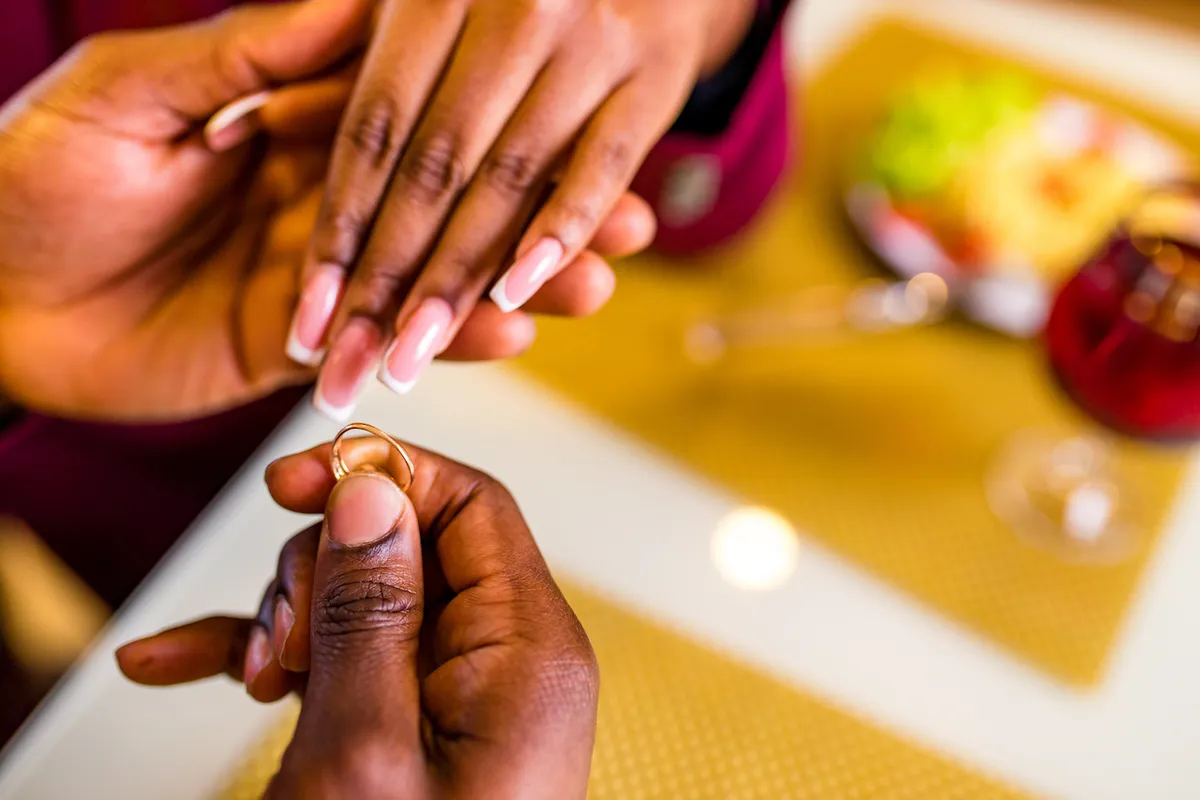 Marriage Laws and Rights, Costs and Duties
Laws
As said earlier, Brazil is a diverse country with several ethnicities, and there are certain laws and rights guiding the practice of marriage.
The official minimum marriageable age is 18 years for men and 16 years for women. However, recently, Brazil passed a law that forbids the marriage of persons under the age of 16, so it is safe to say right now that the minimum age for both parties is 18 years. Parental consent is needed as long as they're under 21 years of age.
Before a marriage can be deemed legal, it has to be civil. Religious marriages are recognized but are not considered legally binding. According to the local laws, all civil marriages must be held at the civil registry office. The first step to take is to declare your intent to marry by filling out an application form and registering at the civil registry office whilst accompanied by two witnesses who must be 21 years or older and must present a valid ID card, a CPF (Cadastro de Pessoa Fsica) document and their signatures, which will then be recorded and certified in the "Registro de Notas" (register of notes). An original as well as a copy of all documents are expected to be submitted by the witnesses.
Note that registering your intent to marry is not the same as registering your marriage. They're different things. A fee would be paid for the registration of your intent to marry. While the required documents for the witnesses seem simple, there's quite a long list for the couples; you would be required to submit your original passports or an original RNE (Registro Nacional de Estrangeiros). A copy of the passport containing the data page and any other page holding information about the last visa entry on the passport, A Brazilian identity card authenticated by a public notary is required.
Both spouses must have an original birth certificate (note that these documents are just for registration of your intent to marry). Both parties are required to be single, and a certificate of singlehood certified by Itamaraty would be presented. A divorce or death certificate would be submitted in the event that one of the spouses is divorced or widowed. The procedure to get these certificates accepted in Brazil requires the guidance and assistance of a Brazilian attorney.
If both or one of the parties' birth certificates does not show the parent's full name, a "Certid£o de Inscri£o Consular" would be submitted to the registrar's office.
It is important to note that if one of the parties is a foreigner and has a permanent residence visa or has a temporary work visa, then a number of the documents mentioned above can be overlooked.
After this procedure of registering your intent to marry and all due fees have been settled, you are expected to wait for a period of 30 days for your marriage license to be approved, and it'll be valid for three months within which you can get married.
After registering intent, you're now expected to register your marriage, and this must take place before the civil marriage, within the 30-day window. You will be charged a fee to register your marriage at the civil registry office. The process of registering your marriage is often slow and rigid. The procedure must begin at a Brazilian notary office, which would be selected based on the residence of both parties. You're expected to go to your local civil registry office where the list of documents needed for the procedure to legally register your marriage will be provided.
Rights
There are various rights that come with getting married in Brazil, some of which are very peculiar to this country alone. Both parties have access to equal rights. Unlike in old times where the man had more authority in the home, now responsibilities and authority are equally shared among couples. Interestingly, a woman has the right to keep her last name even after getting legally married. She has the right to continue using her maiden name until she dies or feels like changing it.
The right to property, however, depends on the marital regime under which both parties chose to get married under. There are 4 marital regimes; Comunhao Parcial, being the most common, allows the property of either spouse before marriage to continue to belong to them, and any property gotten after marriage belongs to both of them.
Some of the other regimes are Comunhao de Bens (community property), Separacao de Bens Last but not least, ParticipacaoFinal dos Aquestos, which allows for the equitable distribution of all assets acquired during marriage.
Costs
In Brazil, wedding celebrations are usually expensive because of the number of guests and the type of planning put into these celebrations. An average Brazilian wedding costs around 40,000 reais, or approximately 10,000 dollars.
The wedding reception takes up a large part of the wedding budget. Food is hardly ever served at any Brazilian wedding reception. Guests are invited to help themselves to a scrumptious buffet.
The wedding location and decoration also take a considerable part of the wedding budget. The services of professionals are also hired to ensure the smooth running of the event. Every other aspect of the wedding, including the bridal dress, make-up, and even getting all the necessary documents, is always cheaper.
Duties
The husband and wife have certain duties and responsibilities to each other, as well as to their children and extended family, under Brazilian law. They're expected to show loyalty and commitment to the family unit and, above all else, put these values before their selfish interests. The parents have a duty to maintain a warm and affectionate relationship with the children rather than an authoritative one.
Brazilian families are all about maintaining bonds, and as such, it becomes the duty of every newly wed to maintain a cordial relationship with their extended family. It is not so unusual to find up to three generations living under one roof.
According to Brazilian traditions, the man plays the role of the head of the home with the utmost machismo because Brazilian society is largely patriarchal. Despite the equality of rights and duties in the home, the mother has the responsibility to devote her full attention to the running of the household. They have a duty to protect the honor and pride of their husband. Women are expected to be docile, but despite this stereotype, women have defied subservient expectations.
Conclusion
Brazilian marriages usually include both civil and religious ceremonies. The civil ceremony includes the submission of all required documents and registration in a registrar's office. This is conducted by a state-authorized officiant.
Religious ceremonies are held in churches, and they precede the wedding reception. They usually last up to four hours or more, during which vows are exchanged and couples hold a reception afterwards. We hope this article has helped you understand everything you need to know about marriage in Brazil.
Don't make your lover wait. We're sure it will be «Yes».
Proposal will take a few clicks