Everything you need to know about marriage in Cape Verde
10 Aug 2023
·
19 min to read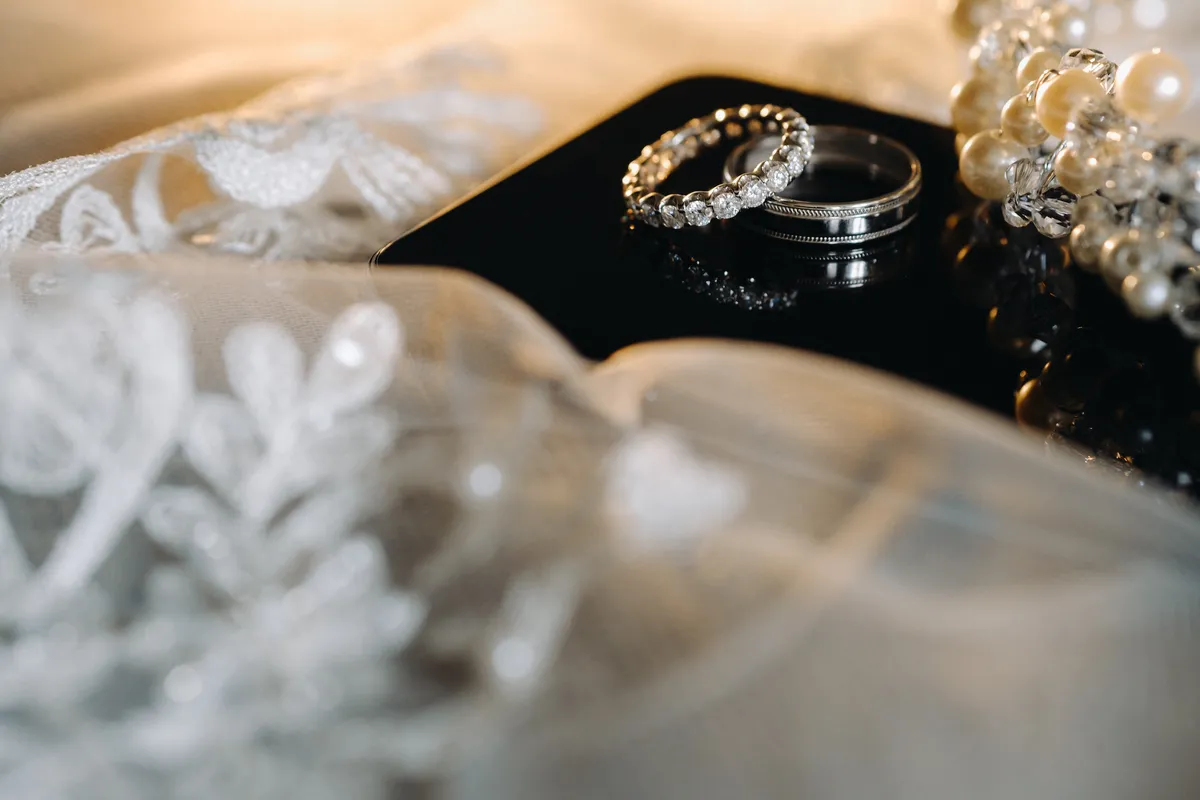 Cape Verde, officially the Republic of Cabo Verde, is an archipelago and island country in the central Atlantic Ocean where thousands of marriages are performed by both Cape Verdeans and foreign spouses. The three major types of marriages performed in Cape Verde are civil, religious, and customary marriages. These marriages are recognized and protected under the laws of the country, and spouses have the free will to perform either of them. Civil marriage procedures differ significantly from customary or religious marriage procedures. There is often a blur in the lines differentiating religious and traditional marriages in Cape Verde because most times the ceremonial rites are performed together.
De-facto or informal unions are also recognized in Cape Verde; however, there are certain conditions that must be met by spouses before they are allowed to cohabitate. Both spouses must be of legal marriage age, and they must not be related to each other. Partners who want to cohabitate must be of different sexes and must have been living together in a romantic relationship for at least three years. Under the laws guiding the act of marriage in Cape Verde, the legal marriage age for both male and female spouses is 18 years. However, a parent or guardian can authorize the marriage of a minor spouse between the ages of 16 and 18 years old.
In exceptional circumstances, minors under the age of 16 may be allowed to marry, provided that an official request by a legal authority is made. Over 18 percent of marriages in Cape Verde are performed by spouses who are under the age of 18, and about 3 percent of all spouses get married before their 15th birthday. Most of these marriages are performed under religious and customary marriage laws. The rest of this article will show you more about the types of marriages in Cape Verde as well as the marriage customs and traditions in the country. Let's get started.
Civil marriages
In Cape Verde, a civil marriage may be performed by a Cape Verdean or foreign national, and this type of marriage is legally binding in the country and other parts of the world. The process of getting married in Cape Verde includes the submission of certain documents, and the marriage application must be performed in person by both spouses. To begin the marriage application process, both spouses are required to make a declaration of their intention to marry. The spouses must state that they are entering the marriage as a result of their own free will, as any form of forced marriage, including those performed under threats, coercion, or fraud, is prohibited. There are various documents that must be submitted by spouses before they are able to obtain a marriage certificate in Cape Verde.
These documents may vary depending on the specific status of a spouse, ranging from their home country to their age or legal status. The civil registry used for the civil ceremony must be the one in the municipality or district where either or both spouses reside. In Cape Verde, a civil marriage is only recognized and protected by the laws of the country when it is performed by a state-authorized registrar. If the marriage ceremony will be held in the town's civic hall, an additional payment will be required from both spouses. Foreign spouses will be required to provide a certificate issued by the competent authority of their country that states that they are allowed to perform a marriage in Cape Verde.
This is often referred to as a "certificate of no impediment to marry." Cape Verdeans are allowed to perform their marriages in foreign countries; however, such marriages must be registered at the central registry in Cape Verde for them to have legal grounds in the country. The marriage age is very important in civil marriages, and spouses who are below the age of 18 are not allowed to get married except in special circumstances where such may be allowed with the provision of parental or guardian consent.
All spouses must be able to demonstrate that they are within their legal capacity and rights to get married in Cape Verde. Foreign spouses must show evidence that they are permitted and eligible for marriage in their home country. All marriage documents obtained from foreign countries must include an apostille. These documents must also be translated into Portuguese, which is the official language of the country. The conditions that must be met by both spouses before they are allowed to marry are stated below.
Marriage conditions in Cape Verde
Both spouses must have reached the age of 18. If there is a provision for parental consent, the spouses must have reached the age of 16.
Both partners must be mentally fit for marriage and must have no cases of dementia or other psychic anomalies.
Both partners must not be related by direct link or affinity. This includes blood relatives and adopted siblings or parents.
Both partners must be in good legal standing in Cape Verde and must not have any convictions.
Documents Required
A valid means of identification. Cape Verdeans may provide a national identity card, while foreign spouses may provide a valid passport.
Certificate of residence Foreign spouses must provide this document to demonstrate how long they have lived in Cape Verde.
Both partners must provide recently issued birth certificates.
Foreign partners must provide a certificate of capacity to marry.
Both partners must provide valid witnesses within their legal capacity to act as such.
Divorce or death certificate. Previously married spouses must submit one of these documents as proof of legal termination.
Religious and customary marriages
Religious and customary marriages are quite popular in Cape Verde. The country is dominated by Christians. About 77 percent of the total population are Roman Catholics, and 10 percent are Protestants. Cape Verdeans and those who are under the Islamic religious belief system make up only about 2 percent of the total population. In the country, approximately 11% of the population has no religious affiliation. This shows that most marriage ceremonies are performed according to the principles of Christian marriage.
Both church and traditional marriages have various marriage rituals that are performed during ceremonies. In some regions, it is compulsory for a traditional marriage to be performed, as this is the only way the spouses will be recognized as being married in the community. Church weddings often last about two or three hours. These wedding ceremonies are performed in the morning, and after they are concluded, the spouses and their guests often celebrate at the wedding reception.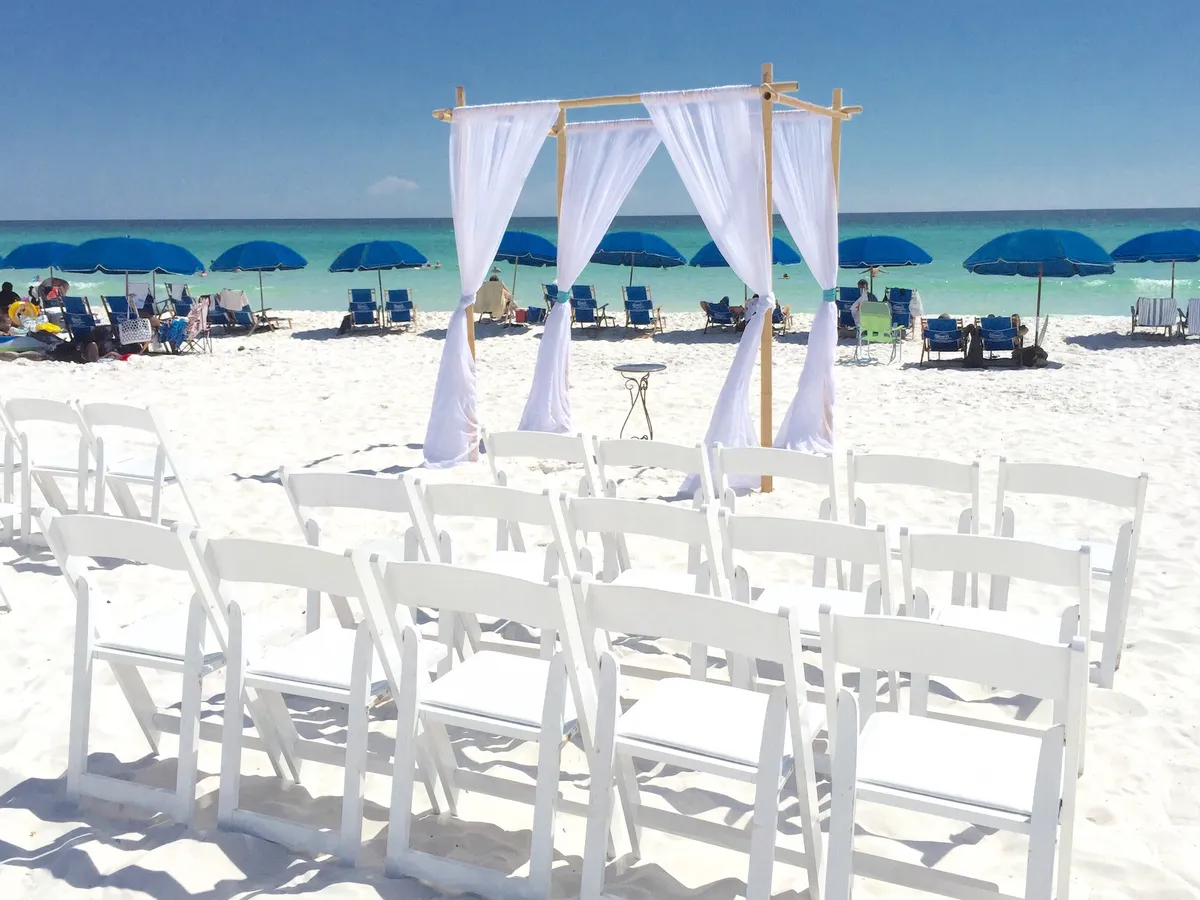 Marriage traditions in Cape Verde
Engagement Ceremony
Before the actual wedding ceremony, it is customary for both families to meet together in an engagement ceremony. Depending on the financial capacity of the families, there may be multiple engagement ceremonies at the respective homes of both sides where the members of the families get to know each other better in preparation for the wedding ceremony.
Wedding Rings
It is customary for newlyweds to wear wedding rings as a symbol of their love and how they will be together forever. The wedding rings are usually exchanged during the church service after both partners have said their vows. Most times, there are engagement wedding rings that are later switched for the actual wedding rings on the wedding day.
Wedding Reception
Wedding ceremonies in Cape Verde are often concluded with a reception where traditional Cape Verdean music is played and the couple and guests dance. The wedding reception usually involves drinking and dining and can last for several hours or even until the next day.
Same-sex marriages
Marriage between people of the same sex is prohibited in Cape Verde. Homosexuality and same-sex sexual activities have been legal in the country since 2004; however, same-sex couples face various legal challenges that are not experienced by others. There are employment discrimination protections for sexual orientation and gender identity. Same-sex couples are not able to enjoy marriage rights such as adoption.
Polygamous marriages
Polygamous marriages are prohibited in Cape Verde. Under the marriage laws of the country, marriage is meant to be a union between a single man and a single woman. Multiple people are not allowed to be legally married to each other, as monogamy is the norm. Polygamous marriages are not commonly practiced in the country, even in rural areas.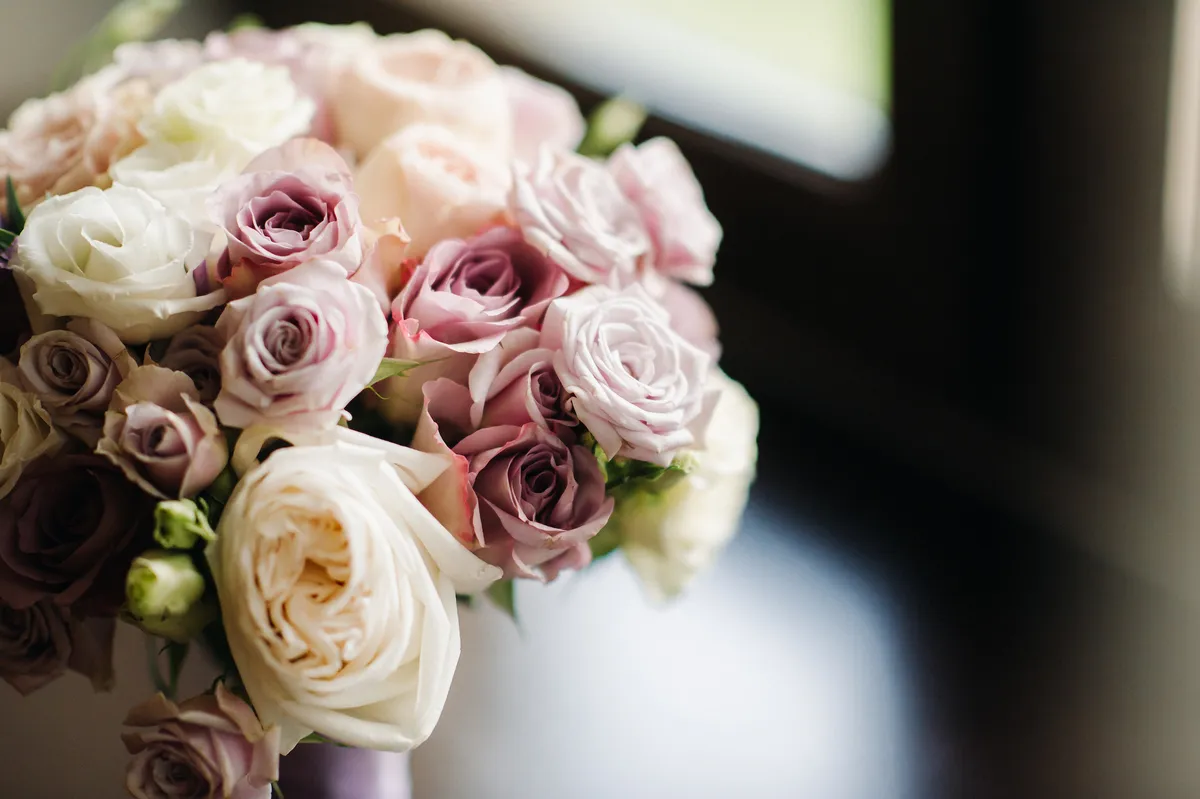 Marriage Laws and Rights, Costs and Duties
Laws
In Cape Verde, civil marriage is the only recognized form of marriage in the country; that is not to say that other forms of marriage are not allowed, but they do not hold any legal value. The marriage must be conducted by an authorized marriage officiant at a civil registry. The legal age for marriage in Cape Verde is set at 18 years for both males and females. Exceptions are made for minors who are under 18 but are over the age of 16, and they must meet the parental consent requirement. In the absence of parental consent, the couple may obtain consent from a legal guardian. Before marriage can take place, both the groom and bride must give their written and verbal consent. The use of force, violence, or threats to obtain consent from couples is against the law in Cape Verde. Neither the bride nor groom should be related or share a common ancestral link.
Marriage must be between one man and one woman; neither the bride nor the groom are allowed to marry more than one partner at the same time; in other words, polygamy is prohibited in the country. At the time of marriage, the couple is required to be single; they must not be in any legally subsisting marriage. The groom and bride must either be unmarried, widowed, or divorced to contract a marriage agreement. A widowed or divorced spouse is required by law to submit proof that the previous marriage has been dissolved by presenting a certificate of death or a divorce decree certificate to the civil registry. The couple must obtain a marriage license before the chosen date. This grants them permission to get married in the country. Foreigners are allowed to get married in Cape Verde, provided they are eligible for marriage in their various home countries. Anyone who is not permitted to get married in his or her home country cannot find asylum in Cape Verde.
Couples must be in a sound state of mind to be able to get married. They must not only be mentally stable but also emotionally capable and physically fit to be able to enter into a marriage agreement. Although there is no medical test requirement, the couple is required to ensure that they are compatible to prevent any future health issues. In Cape Verde, couples who wish to be referred to as partners but do not want to be officially married are permitted to do so. They are permitted to live together in civil unions, which are regulated by the civil codes of the Constitution. Both spouses must be in good legal standing with the government of Cape Verde and have lived together in the same residence for at least 3 years for a de facto union to be recognized.
Rights
Under the law of marriage in Cape Verde, the groom and bride have equal rights. Once marriage is contracted, the husband and wife have the right to every fundamental human right and certain rights made available by virtue of marriage. Among these rights is the ability to file joint tax returns. Unlike unmarried people, who have to file taxes separately, married men and women have the right to file a joint tax.
Married men and women also have the right to raise children according to their various religious and moral beliefs and also receive assistance and support from the government without any limitations. The husband and wife have the right to own, use, and dispose of property regardless of the marital regime of property decided upon at the time of marriage. The husband and wife both have equal rights to work and receive equal payment. They have the right to receive fair treatment at the workplace. Couples have the right to participate in economic and financial activities outside the confines of the home.
They have the right to use money, open bank accounts, and invest without having to seek permission from one another. Spouses have the right to make important decisions concerning the health and comfort of the family. The husband and wife have parental rights over the children. They have the right to legal guardianship and also to exercise parental authority over the children when necessary. They both have the right to participate in politics and government as well as the right to vote and be voted for.
Costs
Marriage costs in Cape Verde depend on a number of factors. The cost of the wedding venue, the cost of the couple's wedding attire, etc. all make up the total cost of the wedding budget in Cape Verde. The cost of renting hotel accommodations in the country is about $26–274 per night, depending on the reputation and location of the hotel.
Couples can decide to get wedding packages from wedding planners. This covers the total cost of everything from the location of the ceremony to the food and drinks at the event. These packages cost around $7,500—$11,000, depending on the package chosen by the couple.
Duties
Couples in Cape Verde have equally important duties, roles, and obligations in marriage. The husband and wife are obligated to show each other respect, love one another, provide mutual support and assistance for one another, and protect one another from any form of harm. The husband and wife have a responsibility to communicate and express their feelings in an understanding manner. The use of violence to communicate is against the law. Couples are obligated to put the health and welfare of their children first at all times. They must ensure that the children have a good educational background.
A good and safe environment for the growth and development of the children must be provided by the couple. Even if the marriage has been dissolved, the husband and wife must ensure that they do not fail in their respective responsibilities to the children. Couples are obligated to carry out their respective conjugal duties. The welfare of the family is the responsibility of both the husband and wife. They are obligated to jointly contribute to provide for the basic needs of the family. Basic amenities such as food, clothing, and shelter must be available according to the couple's means.
Final Thoughts
Cape Verde is majorly dominated by Christians, and most wedding ceremonies are performed in the Catholic Church. Before partners begin their marriage arrangements, they are required to go to the church to make their marriage intentions known to the priest and the church at large.
In ancient times, arranged marriages were very popular in Cape Verde. Marriages were arranged between close families in the same clan to strengthen their bond; however, this is no longer the norm in the country. Cape Verdeans now marry for love, but with the consent and blessings of their parents. This article includes everything you need to know about marriage in Cape Verde.
Don't make your lover wait. We're sure it will be «Yes».
Proposal will take a few clicks