Everything you need to know about marriage in Costa Rica
1 May 2023
·
19 min to read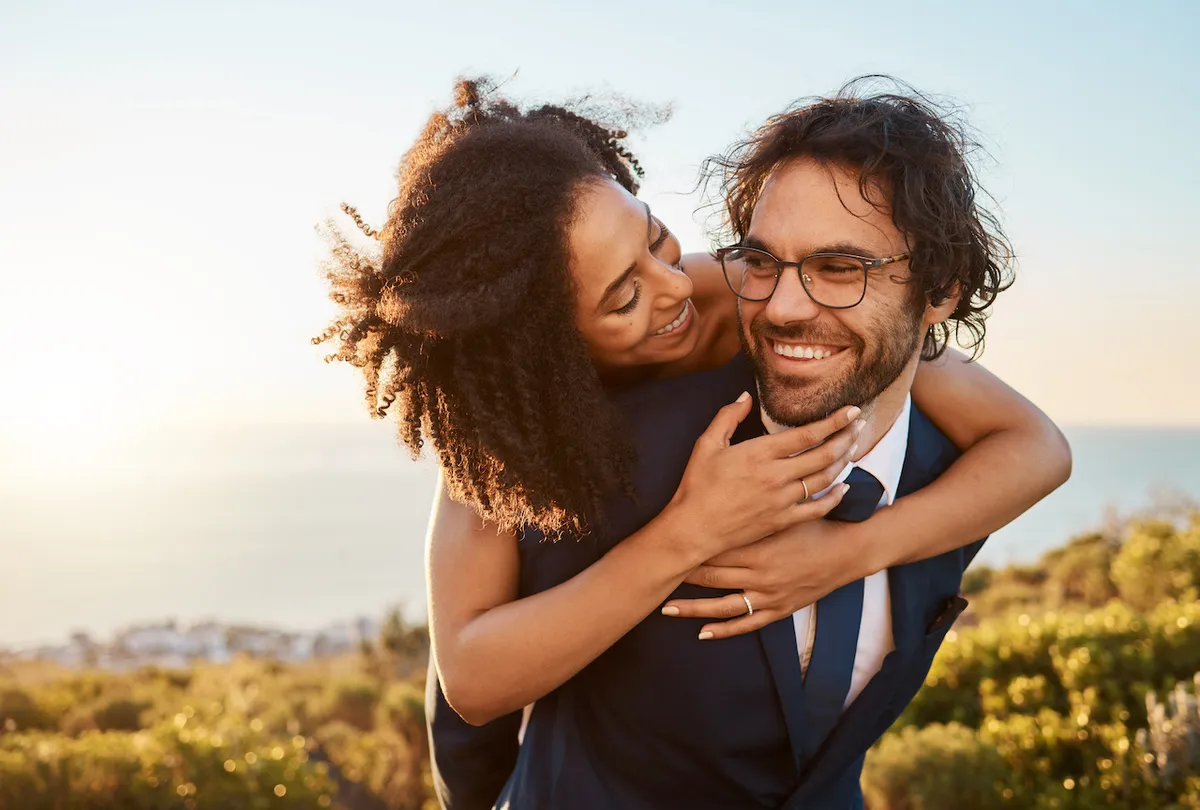 Costa Rica is a beautiful Central American country popular for its biodiversity and smooth blend of luxury and simplicity. Over 20,000 marriages are held annually in Costa Rica by both Costa Ricans and foreign nationals. The country is one of the best spots for destination weddings in the world, and hundreds of thousands of tourists also visit the country every year for marriage and to explore the various natural attractions. There are different wedding venues and locations in the country that cater to the needs and preferences of couples, from simplicity to luxury and everything in between. Some of the most popular wedding locations are the Alajuela province, San José, and Guanacaste.
In Costa Rica, there are two main types of marriages: civil and religious marriages. Both marriages are recognized and protected under the law; however, there are conditions guiding religious marriages. Not all marriages held under religious associations are legally binding, as only marriages that take place in the Catholic Church are recognized by law. Couples who get married in other church denominations have two options: either the marriage is conducted after a civil ceremony or a legal registrar or lawyer is present during the religious marriage ceremony to officially register the marriage.
Costa Ricans are big on traditions, and there are several different ways couples commemorate their marriage according to their region or community. Traditional, secular, and symbolic marriages are also quite popular in the country, especially among foreigners. The process of getting married in Costa Rica is one of the fastest in America, and the paperwork needed is not overly tedious. Let's get started on the types of marriages and their requirements in Costa Rica.
Civil marriage
In Costa Rica, a civil marriage is performed by an authorized officiant or registrar, and it is held in the registrar's office. This type of marriage is legally binding and recognized in Costa Rica and other countries around the world. Costa Rica makes the procedure of getting married stress-free as there are no lengthy waiting periods, several documents required, or various medical tests. Applicants who want to get married in the country can just fill out a questionnaire with all the correct information. After this is completed, they can be submitted to one's Costa Rican lawyer to be submitted as a sworn statement.
Couples are free to marry in any location they choose, with the approval of the lawyer or officiant. Both foreign nationals and Costa Ricans can get married and have their marriage recognized all over the world. Generally, there are certain conditions that must be met by couples. During the civil ceremony, couples must provide two witnesses who are of legal age and are not related to them by blood or a direct link. The spouses must submit evidence of their dress, civil status, corruption, and nationality, as well as copies of their passports. Also, the marriage certificate and sworn affidavit of marital status must be signed by the spouses and their witnesses. The documents required for marriage in Costa Rica are listed below.
Required Documents (Foreign Spouses)
The Costa Rican spouse must provide a marital status document to show they have not gotten married to anyone in the civil registry in Costa Rica.
Copies of a valid passport must be provided.
The spouses must submit some paperwork to their lawyer in Costa Rica. Nationality, dress, birthplace, profession, parents' names and nationality, and an identification number are all included in these documents. These documents must be submitted at least 7 days before the wedding so that the lawyer can add all the data to the protocol book.
Both spouses and their witnesses must sign the protocol book, after which the notary or lawyer will register all the information added in the civil registry. Spouses will be able to collect their marriage certificate after a period of three months.
Spouses who were in previous marriages must submit evidence of marriage termination, such as a divorce decree or death certificate of their former spouse.
Required Documents (Costa Rican Spouse)
Spouses applying for residency will provide copies of government-issued birth certificates among other documents that may be requested.
A valid means of identification must be provided. This is a cedula, or Costa Rican identity card. The foreign spouse may submit a valid passport.
Evidence of marital status. The foreign spouse must show evidence that they are not currently married in any other country abroad, and the Costa Rican spouse must also show that they are currently single in Costa Rica and have not held a civil ceremony with anyone.
As stated above, the lawyer must receive some documents from the spouses 7 days prior to the wedding day so as to input the data and prepare the protocol book. Nationality, dress, birthplace, profession, parents' names and nationality, and an identification number are all included in these documents.
Both spouses and their witnesses must sign the protocol book, and the lawyer must register the information at the civil registry. It will take a period of 3 years for the marriage certificate to be obtained by the spouses.
Divorce or death certificate must be provided by a spouse who was in a previous marriage that got dissolved.
With the payment of extra fees, a marriage ceremony can be fast-tracked so that the marriage certificate can be prepared in a matter of days instead of months. A marriage certificate can be obtained for a fast-tracked marriage within a period of 10–12 business days instead of a 3-month period. All documents must be translated into Spanish in Costa Rica and notarized with an apostille to show their authenticity. Foreign spouses will have to translate the marriage certificate into the official language of their home country for it to be recognized there.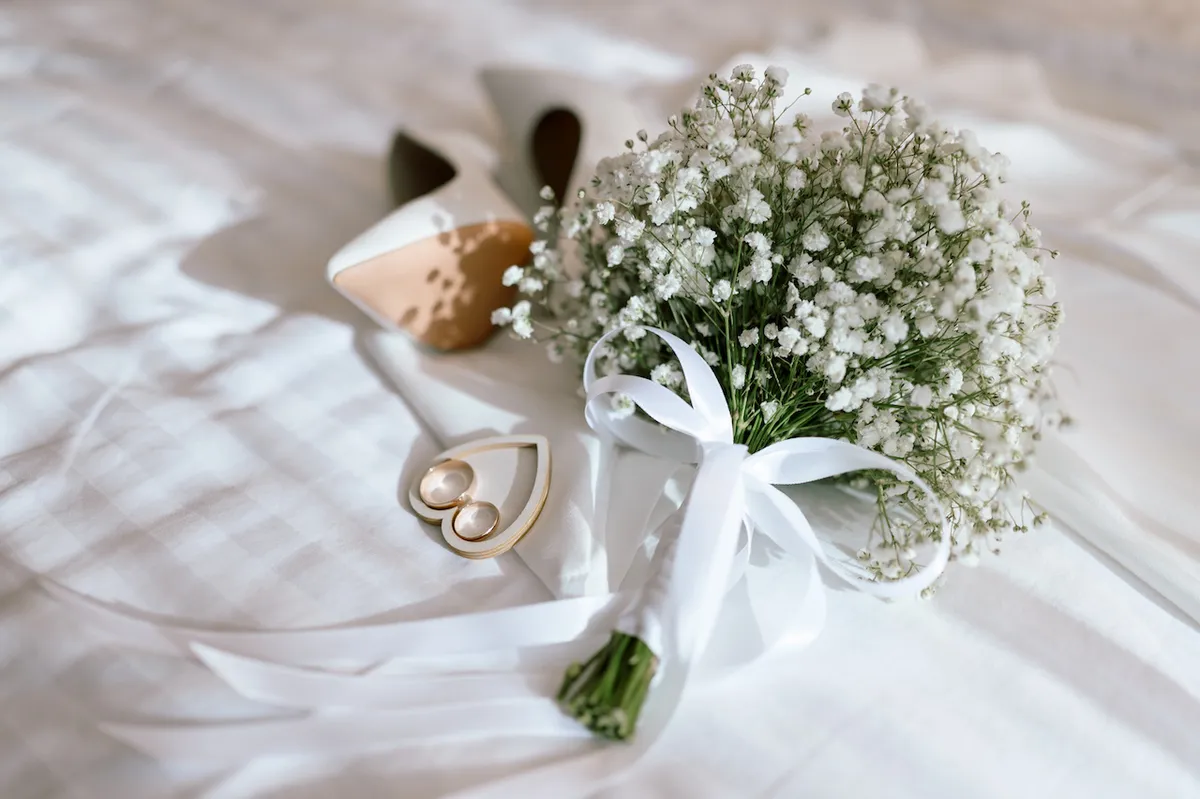 Religious marriage
Generally, religious marriages are not legally binding in Costa Rica. Only a marriage performed by a registered priest in the Roman Catholic Church has legal validity and is recognized by the laws of the country. The country is largely dominated by Christians, and the Roman Catholic Church is the largest church denomination. There are other religions in Costa Rica, such as Islam and Hinduism; these marriages are not legally binding. Couples who want to have a religious marriage must first perform a civil marriage and obtain a marriage license and certificate, or have a lawyer present during their religious ceremony so as to immediately begin the registration process after the wedding ceremony.
In Costa Rica, most marriages are held in the Catholic Church, and the procedure to get married there can get a lot more tedious than that of a civil process. To marry in the Catholic Church, all the documents requested above for the civil ceremony must be provided, along with different conditions that must be met by both spouses. The spouses must be fully baptized, show certification that they have successfully completed any of the seven sacraments, and prove their faith by showing things from their confirmation and holy communion in the church. There are mandatory premarital classes that must be attended by both spouses, and these classes last for a period of two months (8 weeks).
The most popular churches in the country have a long waitlist, and the standard waiting period is 6 months, which means that couples must have reserved the church for their ceremony at least 6 months before the planned wedding day. There are different questions that are asked of the couples, and they are vetted to make sure the marriage was not held under duress or forced as a result of coercion or threats. The spouses must show proof that their union will never result in divorce. The priest asks the both partners a series of questions, which they must answer correctly. The priest has the authority to decline or postpone the request of the couple to marry in the church.
Marriage traditions in Costa Rica
Rice Throwing
This ceremonial rite is performed at the end of the wedding ceremony, when grains of rice are thrown at the newlyweds. This tradition dates back to ancient times, and the belief behind it is that it represents good fortune and wealth for the newlyweds and their families. This tradition is still quite popular in Costa Rica to this day.
Money Dance (Baile del Billete)
This is one of the most popular wedding traditions in Costa Rica. It is also performed in other Central American countries, and here, guests are allowed to dance with the bride in exchange for money. Guests may line up to take turns dancing with the bride. Money is often collected in a basket by the bridesmaid or a female member of the family from guests who are dancing with the bride. This ritual is performed during the wedding reception and is usually a lot of fun for the couple and various guests.
All-night Party
It is not a Costa Rican wedding if the reception does not last the whole night. Wedding receptions in Costa Rica are usually lavish gatherings that can last the whole night or even up to two nights in some cases. Different traditional meals are served, and games are also played by the newlyweds and all the guests present. Chicken and rice are the go-to foods for Costa Rican wedding receptions, and there is a belief that the proportion of food served to a person indicates the amount of respect the couple has for them.
Validity of marriages
There are certain conditions that must be met for a marriage to be valid in Costa Rica. These are stated below.
Both spouses must be up to the minimum legal marriage age in the country. The bride and groom must be at least 18 years old. Younger spouses may be able to marry if parental consent is provided.
Foreign spouses must ensure their passport is still valid for at least six months before submitting it as a valid means of identification.
Couples must ensure a lawyer or judge is present when they are having a religious wedding ceremony that will not be held in the Roman Catholic Church.
Spouses are not allowed to get married if they are related to each other by a degree of consanguinity or affinity. If a marriage is held by two related people, such a union is invalid and not recognized by law.
Same-sex and polygamous marriages
Same-sex marriages are legal in Costa Rica. In the year 2020, the union of two people of the same sex will become legal in the country. Same-sex couples now enjoy most of the rights and benefits provided to couples of the opposite sex. However, not all Catholic churches or other religious denominations in the country allow same-sex marriages to be performed in their places of worship. Symbolic weddings are also quite common among same-sex couples.
Polygamy is prohibited in Costa Rica. A man or woman is not allowed to have more than one spouse at a time. A Costa Rican married to more than one person, either in Costa Rica or a foreign country, may face legal consequences. Other marriages held after the first legally binding or recognized ceremony performed in the civil registry are usually invalid. Most of the spouses in the country are Christians, and since polygamy is not accepted under the Christian faith, it is typically not practiced by them. Foreign spouses in the country are only allowed to marry one person, too, even if polygamy is legal in their own home country.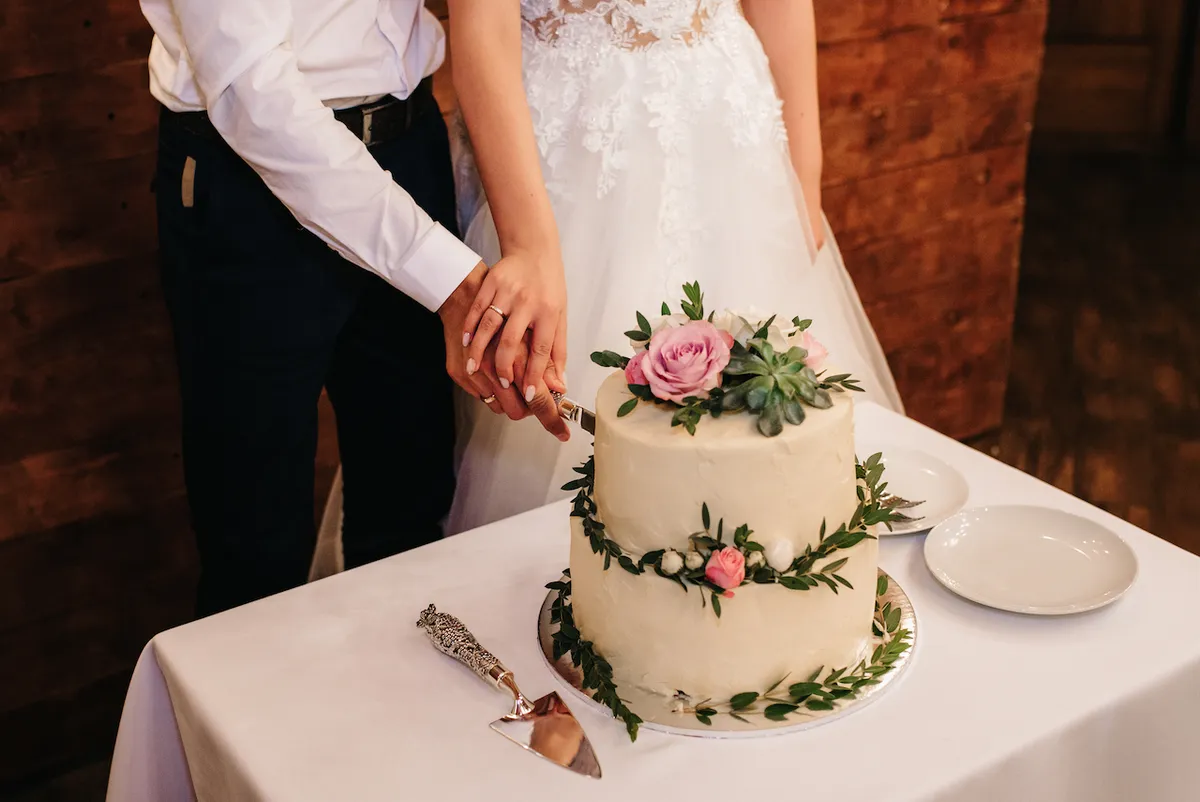 Marriage Laws and Rights, Costs and Duties
Laws and Rights
The minimum legal marriage age in Costa Rica is 18 years, and both spouses (whether foreign or Costa Rican) must have reached this age before proceeding to get married. Under special circumstances, spouses who are slightly younger may be allowed to marry with the provision of parental or guardian consent as well as court authorization. Polygamous marriages are banned throughout the country, and the offense of committing this crime is known as bigamy, which can result in a jail term as well as the payment of fines. A marriage cannot be held between siblings, parents and their children, or other close relatives. Adoptive parents and siblings are not permitted to get married in the country. A marriage must be entered as a result of the free will of both parties.
Any marriage that is entered into by spouses who were forced or threatened is invalid and nullified under the laws of the country. Abortion is illegal and can result in up to three years' imprisonment under the penal code of the country. The only circumstance in which an abortion would not be criminalized is if it was performed due to a health risk or danger imposed on the woman. Spouses getting married in the church must complete their prenuptial classes and pass all the tests that are conducted by the priest before they can be officially married in the country. Any marriage that is not registered in the civil registry or the Roman Catholic Church is neither recognized nor protected by law.
Costs
The costs of conducting a civil marriage ceremony in Costa Rica are generally below $1200. This cost can either go up or down, depending on the registry and documents required from the couple. Also, couples who want to have their marriage procedure fast-tracked so as to obtain their marriage within days instead of several months are required to pay additional fees.
Traditional weddings in Costa Rica can cost between $9000 and $25000. The cost of marriage is dependent on the number of guests and the preferences of the couple and their families. Couples can expect to pay up to $300 per person to make all the necessary provisions. The major expenses include catering, the wedding venue, and transportation.
Duties
In Costa Rica, husband and wife are considered equals and are expected to treat each other as such. Both spouses owe love, fidelity, and respect to each other. The partners have the obligation of sharing a feeding place and raising their children according to their beliefs or moral grounds. All decisions affecting each other and the family at large should be decided upon by both spouses. The husband and wife have obligations to their children, which include loving them and providing for all of their needs. There should be a mutual agreement and understanding between spouses regarding the management of the home and all finances. The husband and wife must share the roles and responsibilities of housekeeping and caring for one another.
Final Thoughts
Costa Rica is a beautiful country with various unique wedding traditions. The country is popular for having natural attractions and exquisite wedding venues where both foreigners and Costa Ricans get married every year. The marriage process in Costa Rica is quite simple when compared to that of most other countries.
Couples must note that civil marriages performed in Costa Rica are also recognized in other parts of the world. The marriage certificate obtained must be notarized and translated into the official or local language of the home country of a foreign spouse. We hope this article has provided you with everything you need to know about marriage in Costa Rica.
Don't make your lover wait. We're sure it will be «Yes».
Proposal will take a few clicks