Everything you need to know about marriage in Croatia
29 Apr 2023
·
20 min to read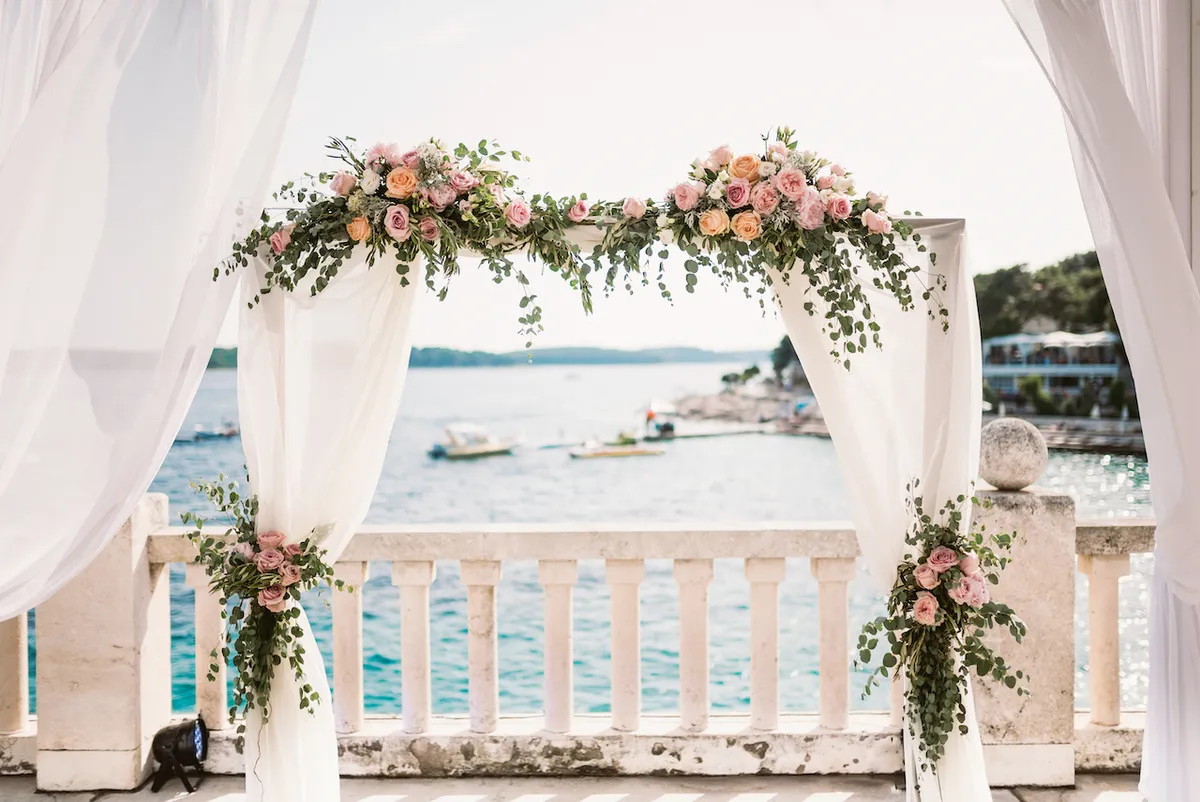 Croatia, a country in the Balkans, is one of the most popular countries for destination wedding ceremonies in the world. The country has various beautiful locations and venues for weddings, with stunning architecture and spectacular views. Some of the top wedding venues in the country include Kolocep, Dubrovnik, Hvar, Lokrum, and Vis. Croatia is a secular state; however, the country is majorly dominated by Christians. The Christians in the country make up more than 90% of the total population, and the rest of the percentage is populated with irreligious people and those under other religions like Islam.
Only civil marriages are legally binding in Croatia. For a religious marriage to be recognized under law, it must be performed in a Catholic church that has been registered with and approved by the government. Otherwise, all religious marriages must be held only after a civil marriage is concluded. The legal marriage age in Croatia is 18 years, and spouses must have reached this age before they are permitted to marry. Both Croatians and foreigners who want to marry in Croatia and are under the stipulated age must provide parental or guardian consent as well as authorization from the court. Even with the court's permission, marriage cannot still be conducted for anyone under the age of 16. The laws guiding marriages in Croatia are decent and straightforward. The process of getting married in the country is simple for both native Croatians and foreigners.
Civil marriage
Croatia allows civil marriages to be conducted by both Croatians and foreign nationals in the country and at the consulate or embassy of Croatia. A civil marriage is generally the only type of marriage that is legally binding in the country. This type of marriage is conducted by an authorized registrar and takes place in the registry office. Spouses have the freedom to choose a public location for their civil marriage, as long as the location is approved by the registrar.
Foreign spouses and tourists can easily decide to get married in Croatia because there are no minimum residency requirements. Spouses who are performing other types of marriages, such as traditional or secular ones, must first conclude a civil marriage and obtain a marriage certificate before or after proceeding with them. The official language spoken in Croatia is Croatian, and foreign spouses who do not speak this language will have to provide a court-appointed translator during the course of the wedding ceremony. The documents that must be submitted by spouses getting married in the country are stated below.
Required Documents
National identity card or a valid passport. Foreign spouses must ensure their passport still has a validity period of at least 12 months.
Certificate of no impediment to marriage This certificate must show that there are no current objections to the marriage due to being in another marriage or other health and mental issues. The document must not be older than 90 days, or a period of 3 months.
Both spouses must submit copies of their birth certificates, which must have been issued within a period of no more than 3 months before the wedding day.
Divorce or death certificate. This paperwork applies to spouses from previous marriages. There must be evidence that they are currently single and no longer married.
Both spouses must submit passport photos.
Two witnesses must be provided by the spouses, and they must also provide their own passports. These witnesses must be legally permitted to carry out this duty in the country.
Certificate of Name Change Deed Poll. This applies to spouses who changed their names prior to the marriage.
A civil marriage that is registered and performed in Croatia is recognized in any other country in the world. Foreign spouses must ensure their documents are legitimate and include an apostille.
Religious marriage
Religious marriages are not recognized or protected under the laws of Croatia. The predominant religion in Croatia is Christianity. Most Croatians either identify as Roman Catholics or Eastern Orthodox. If a Roman Catholic Church is registered and authorized by the government, such a church may be able to perform and register marriages that are legally binding in the country. Croatia is filled with many churches and cathedrals, and there are a wide range of options available to spouses. Most spouses celebrate their marriage in churches that are in the same municipality where either of them resides.
Under the civil laws of Croatia, spouses who want to perform religious ceremonies must first register their marriage in a civil ceremony for it to be recognized and protected by law. There is an option for spouses to conduct a civil ceremony alongside a religious ceremony. The laws allow flexibility, and couples can decide what type of manner they would like to follow in doing this. To get married in a Croatian church, spouses are allowed to make decorations using different ornaments and decide how they want the marriage to look and progress. However, there are some mandatory marriage settings that cannot be changed in the church.
For a church ceremony, there must also be two witnesses present. The couple may decide if they want several guests in attendance or just close family and friends. Church services usually take less than 2 hours for the mass and the wedding ceremony to be concluded. Croatians who have traveled and other foreign spouses are advised to be in Croatia at least three days before the wedding ceremony so as to make all the necessary preparations and submit all required paperwork.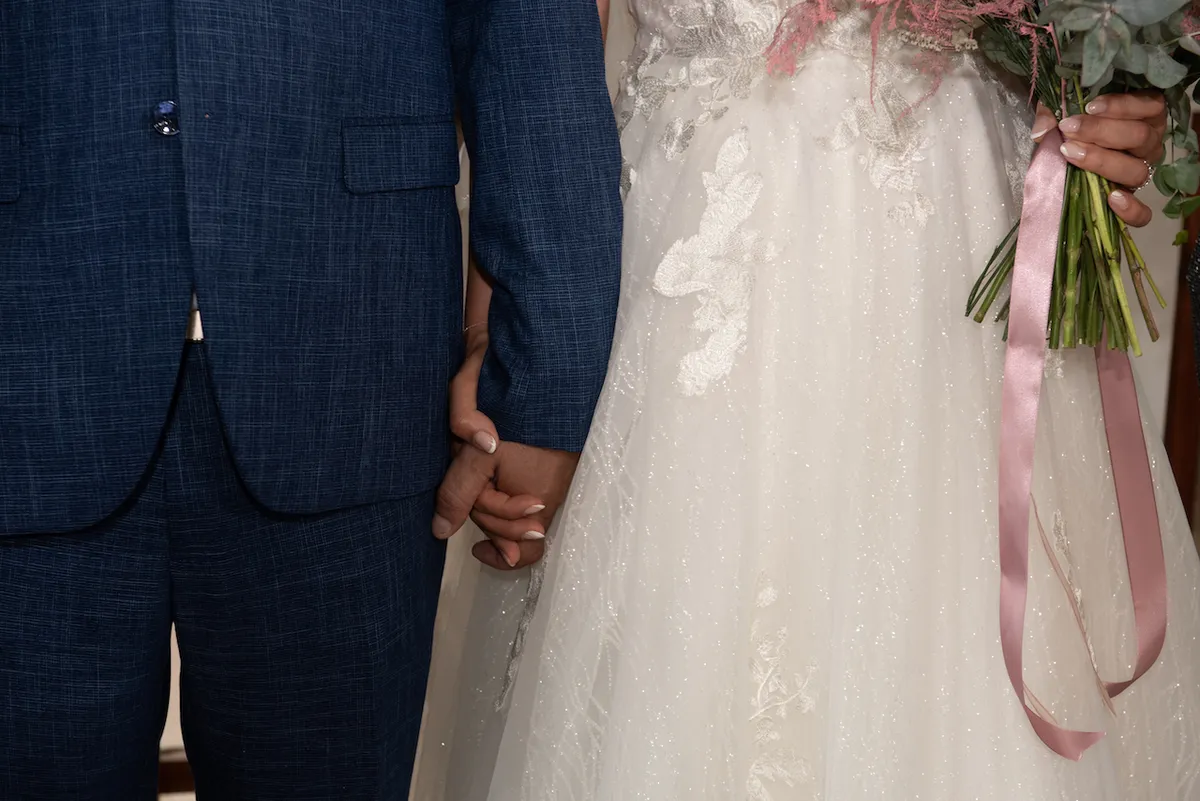 Marriage traditions in Croatia
Rosemary
This is a unique ceremonial rite in Croatia. Rosemary is used to welcome guests during the ceremony by pining a branch on their left side. This is frequently used for corsages, and the rosemary is usually decorated in the colors of the Croatian national flag. The custom is for the guests to donate some money to the bride after receiving their rosemary decorations. The money is dropped in a beautiful basket.
The False Bride
This is an amusing tradition used to tease the groom. Here, when the groom arrives and requests to see his bride, he is asked to wait a bit. A member of the bride's family then brings a false bride, who is usually the bride's grandmother or a male member of the family with a veil covering their face. After the groom opens the bride's veil, everyone bursts into laughter because he sees that his wife-to-be is not the person that was presented to him.
The bridal dance
This is a ceremony that is often performed during the wedding reception. Here, different guests take turns dancing with the bride. The catch is that they must give money in exchange for a dance with the bride. The maid of honor usually holds a bag or basket to collect money from guests who want to dance with the bride.
Same-sex and polygamous marriages
Same-sex marriages are not legal in Croatia; however, same-sex couples are able to live together as husband and wife because civil partnerships and unions are legal. The only difference is the word used because same-sex couples enjoy most of the rights and benefits available to spouses of the opposite sex. In same-sex unions, spouses can adopt children and are also entitled to inheritance benefits.
Polygamy is illegal in Croatia. Under the civil law, a man is not allowed to marry more than one woman at a time. This also applies to women. A person must terminate a previous marriage before entering a new one. If it is discovered that a person practices polygamy, only the first legally registered marriage will be recognized by law, and this act can also result in legal consequences for the parties to the marriage.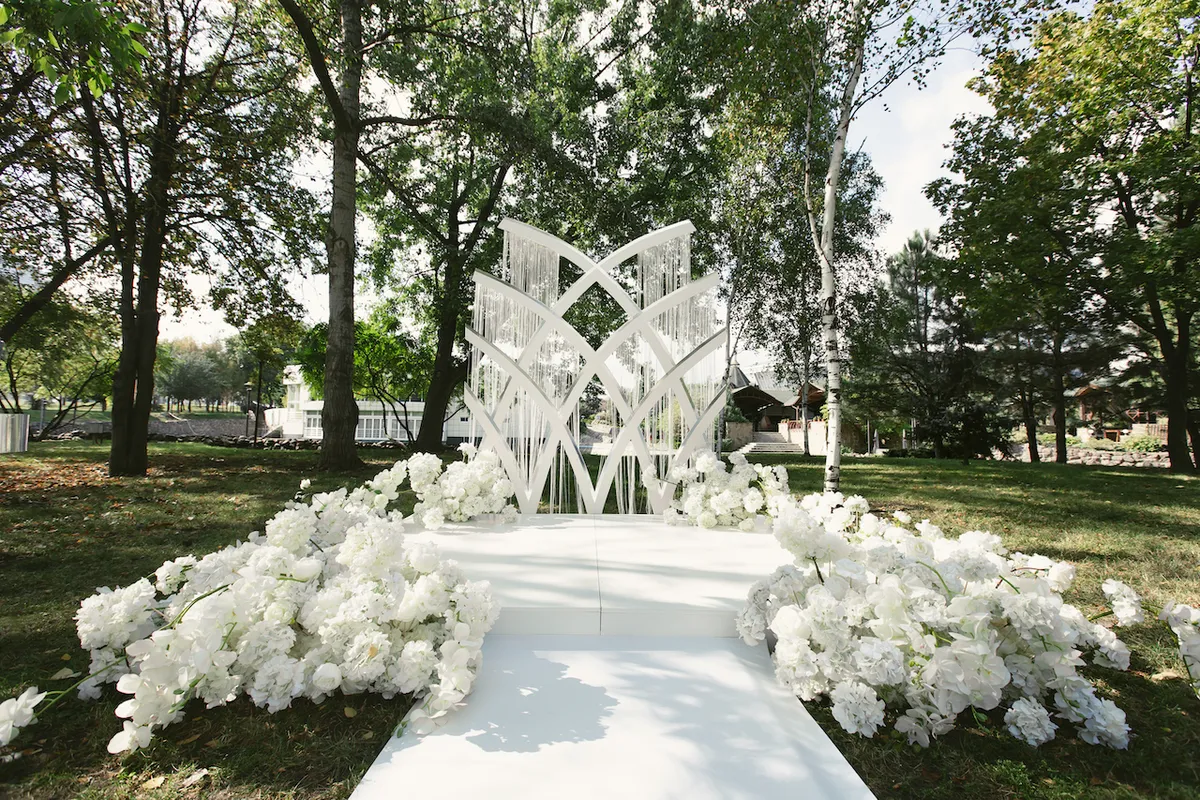 Marriage Laws and Rights, Costs and Duties
Laws
Marriage, civil unions, registered partnerships, and informal life partnerships are four forms of marriage recognized and protected by the Obiteljski zakon, which means the family laws guiding marriage in Croatia. Formal marriage is between heterosexual couples who choose to get married in a formal ceremony and are thus legally bound. De facto unions are formed when two people of the same sex agree to live together as a couple but do not want to enter into a legally binding marriage. Same-sex unions are legal; homosexual unions, like de facto unions, are referred to as registered partnerships. Persons of the same sex can also cohabit; such a relationship is called a de facto cohabiting partnership. Marriage in Croatia can be either civil or religious. A civil marriage must be conducted by a civil registrar, while a religious marriage must be conducted by a sveenik (an authorized minister or priest).
The capacity to contract marriage is very important in Croatia. Suprunici, which also means spouses who have reached the minimum legal marriage age in Croatia, which is 18 years old, may contract marriage under special circumstances only after obtaining court permission. It is important to note that persons who are not 18 and do not have special permission from the court cannot be allowed to contract marriage in Croatia, and whoever authorizes such marriage is liable to face a jail term of up to 3 years. Marriage between persons who are related in any way or share an ancestral link is prohibited; persons are not allowed to marry their siblings, both biological and adopted, stepsiblings, uncles, aunts, cousins, nieces, and nephews. Forced marriage in Croatia is illegal, and offenders are liable to face severe punishment under the law. Obtaining the free and full consent of the couple is very crucial when contracting a marriage.
The couple must understand the concept of marriage and be in a stable frame of mind to give consent to marriage. Polygamy is illegal in Croatia; at the time of marriage, it is mandatory for the couple to be single before marriage can be contracted. If one or both parties have been previously married, they would have to provide proof of the non-existence of the previous marriage. Proof in the form of a divorce or death certificate must be submitted to the civil registry or the religious institution where the marriage is to be held. Marriage between Croatian nationals and foreigners is allowed without fulfilling any prior residency requirement. If the marriage was conducted according to the laws of the foreigner's country, it would still be seen as valid in Croatia. Foreigners who reside in Croatia are also allowed to contract marriage, provided all the stipulations of the family laws of Croatia are fulfilled.
Rights
All men are equal under the law; therefore, the law provides equal rights to husband and wife by virtue of marriage. The woman has the same right as the man to be seen as the head of the home; they both possess the right to be legal guardians and exercise parental authority over their children. All couples, regardless of whatever union was contracted, have the right to bear or adopt children and exercise the right to decide where the family resides. When a marriage no longer works, either party has the right to initiate divorce by mutual agreement or for a specific reason. The right to own property and any financial assets is available to couples in Croatia.
The default marital regime is known as "community of property," where all property owned by the couple before and/or during marriage is jointly owned by spouses, and they both have the right to own and dispose of property as they see fit. A prenuptial agreement changes the provisions of this marital regime; a prenup states that all property owned by couples before and during marriage is separately owned by spouses; therefore, nothing is split in the event of separation. Both parties have the right to report and protect their families from any form of harm or social injustice.
The spouses have the right to decide the moral and political inclinations of the family. The couple have equal inheritance rights; if one of the spouses has them, the property of the deceased spouse goes to the surviving spouse, who then splits it as he or she sees fit, but if a will is drafted, the inheritance is split according to the will. The couple has the right to participate in any political and socioeconomic activities and to pursue any career or ambition they wish to.
Costs
Having an idea of how much an average wedding would cost in Croatia is very important; even if you're planning to have an extravagant wedding, the average cost would lay the foundation for your wedding budget. The key to having a good and effective budget is determining the costs of everything that makes up the entire budget. The wedding venue is always the most expensive part of any wedding budget, except when you're planning to host a backyard wedding. An average wedding venue, which also includes the accommodation of guests, costs from as low as €1000 to as high as €7000; the variation in these prices depends on the location you're looking to rent and the number of guests present at the occasion. The catering at any wedding is very important, so making sure that your guests have a very good meal experience is important.
Couples should be looking to spend around €70 to €200 per guest; for drinks and alcohol, an average of €80 to €200 per guest would be spent. The type of photography and videography at the wedding ceremony also determines how much would be spent; couples would spend around €2000–€5000 to hire the services of a good photographer and videographer. Flowers and decorations range in price from €3,000 to €10,000, depending on the couple's preferences and the size of the wedding venue. The wedding cake costs between €200 and €800, depending on the couple's preferences. The music budget for the wedding ranges from €600 to €1000. Wedding gifts for guests cost around €3–€10 per guest. All these are essential parts of a wedding, and one cannot do without any of them; therefore, a proper budget is important.
Duties
Like any country in the world, couples have a duty to perform—not just to one another but to the family as a whole. In Croatia, honor is a very important part of society, so couples are expected to honor themselves and their extended families. Couples often put the interests of the family before their own, and this act of selflessness is often held in high regard. The average Croatian family is patriotic, but the responsibilities of the home are not based on gender roles. Both men and women have a duty to fulfill in the home, and couples can take on the roles of one another.
The husband actively assists the wife with household chores such as cooking and cleaning, as well as child care. Couples are obligated to jointly provide for the family's needs and to ensure that the children have a proper moral and educational background. Both the husband and wife have a duty to perform when it comes to decision-making in the home. Both the husband and wife have a responsibility to love, protect, and respect each other. The children also have an obligation to respect and take care of their parents once they are capable.
Final Thoughts
Croatia is a beautiful country with an amazing way of celebrating marriage. Spouses are able to get married quickly because there are no minimum residency requirements. This implies that couples who are just visiting the country may wake up the next day and decide to tie the knot. It's that simple! Spouses must ensure they are eligible for marriage and have all the necessary documents prepared to initiate the marriage application and registration process.
Civil marriages in Croatia are quite flexible. Couples who do not want to have their marriage ceremony in the registrar's office may request approval from the registrar to conduct the ceremony in a different venue. Some spouses even prefer to conduct their civil ceremony on the same day as the church wedding. The country is also very progressive when it comes to same-sex marriages and unions. We hope this article has helped you fully understand everything you need to know about marriage in Croatia.
Don't make your lover wait. We're sure it will be «Yes».
Proposal will take a few clicks