Everything you need to know about marriage in Ecuador
9 Apr 2023
·
19 min to read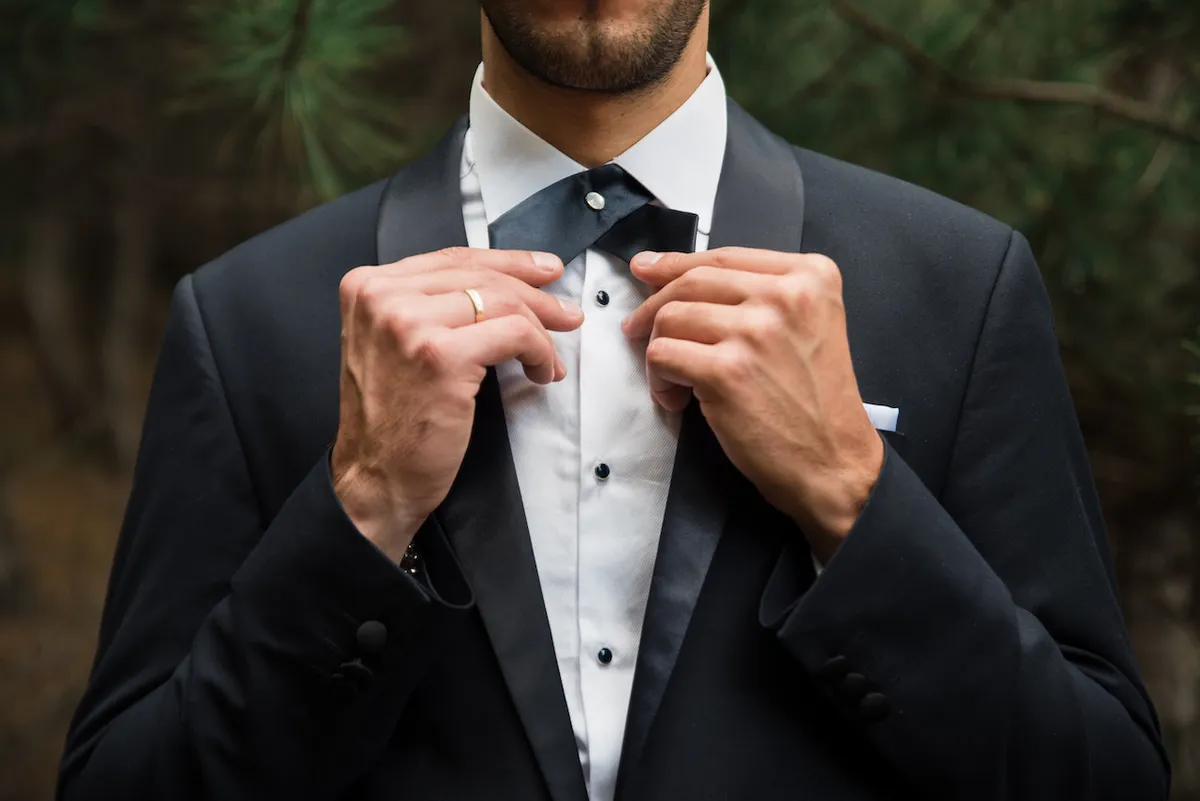 Ecuador is a country in Northwestern South America where thousands of marriages take place each year between Ecuadorians and foreign nationals. Civil and religious marriages are the two main types of marriage ceremonies held in the country, and both opposite-sex and same-sex couples are able to register their marriage and officially get married in the country. The country is also a popular spot for destination weddings, with its various islands, mountains, and beaches. Couples from various countries around the world get married in Ecuador every year.
There are certain requirements that must be met before partners are permitted to get married in the country. Ecuadorians are mostly Christians. As a matter of fact, Christians make up about 90% of all the religions in the country, and marriage traditions follow the Christian faith. Couples getting married in the country must be at least 18 years old before they can get married. Those under the age of 18 must get parental or guardian consent as well as authorization from the court before they are allowed to do so. Symbolic and traditional weddings are also quite popular in the country, with various spouses getting married according to the customs and beliefs of their regions and communities every year. Continue reading to find out more about the forms of marriage in Ecuador, the popular marriage traditions, and the laws and rights guiding them.
Civil Marriages
Civil marriages are recognized and protected under Ecuadorian law. A civil marriage in Ecuador is performed in the registry and officiated by a state-authorized registrar. Couples may be allowed to determine where their wedding ceremony will take place after getting approval from the registrar. Foreign spouses who want to get married in Ecuador must have been living in the country prior to the marriage registration.
During the registration process, both spouses must provide two witnesses who are in the legal capacity to provide this service. Both witnesses must be over the age of 18 and cannot be relatives of either of the spouses. Couples are to ensure their single status is valid. Previous marriages must have been lawfully resolved before entering a new one. This applies to both foreign nationals and Ecuadorians. Foreigners who are married in another country are not allowed to hold another marriage in Ecuador. There are documents that must be provided by couples getting married in the country, which are stated below.
Documents required from both spouses
A valid means of identification. Both spouses are required to submit their national identification cards or valid passports.
Government-issued birth certificates. This certificate must include all the necessary information, such as dates of birth and parents' names for each respective partner.
Proof of residency This applies to foreign spouses. They must demonstrate that they have lived in Ecuador for some time prior to the wedding date. Spouses are not allowed to marry just for the primary purpose of becoming citizens of the country.
Two valid witnesses. The witnesses provided by both couples have to be physically present during the registration process, and they cannot be relatives of the bride or groom.
The witnesses will also be required to submit valid IDs.
Marriage status certificate. This paperwork must be provided by both partners, stating that they are currently single and not in any relationship or marriage with any other person.
Proof of payment. The spouses must pay all the required fees to obtain stamps, etc., as needed.
Power of attorney. In cases where one of the spouses may be absent for the registration process, they may authorize another person to take their place.
All documents requested from foreign authorities must be notarized and apostilled. Also, the documents must be translated by an accredited translator into Spanish, the official language of Ecuador.
Religious marriages
Religious marriages are the most popular types of marriages in Ecuador. Most of the people in the country are members of the Roman Catholic Church, and so marriages are held under the principles of Christianity. Protestants and Jehovah's Witnesses are two other popular denominations in the country. Religious marriages are usually authorized and performed by a registered priest. The couple must have met all the requirements of the church before fixing a wedding date. Before a marriage is held, a notice of marriage must be made, and this can be published in the newspaper and also in the church bulletin or notice board. This is to inform the public that the marriage is coming up and to be sure there are no instructions for the marriage.
The church ceremony is usually held in the morning and lasts about two hours. The bride is walked down the aisle by her father, and various guests as well as family and friends are often in attendance for the service. Some couples may want a small ceremony where only witnesses and a few friends or family members are present. During the ceremony, the priest says prayers and blesses the couples before pronouncing them husband and wife. The church service is usually followed by a wedding reception held in another venue.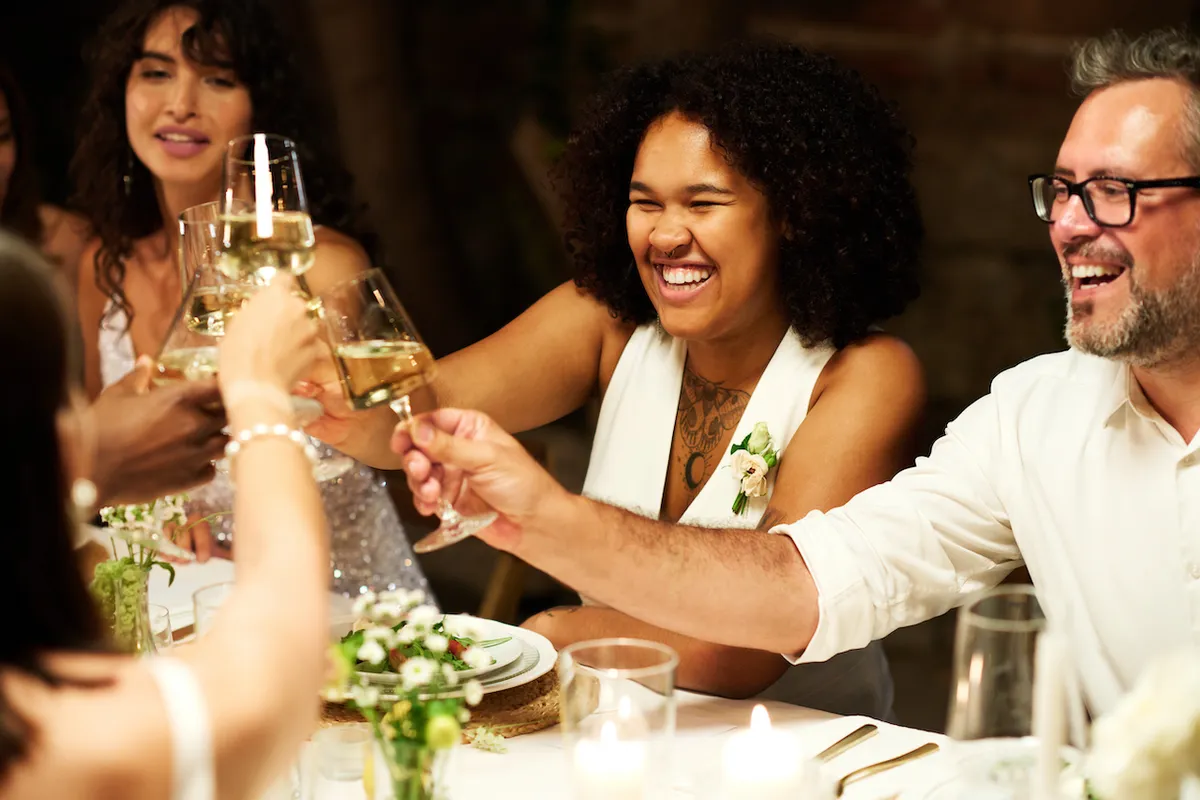 Marriage traditions in Ecuador
Engagement Ceremony
This is one of the pre-wedding rituals performed in traditional Ecuadorian marriages. Here, the groom's parents meet with the bride's family to officially ask for their daughter's hand in marriage and to present them with various gifts. This is the phase where both families will get to interact with each other to check out their compatibility. If the bride's family accepts the proposal, the bride and groom will then be officially engaged. This is when the marriage preparations often begin.
Wedding Meals
Food is an important aspect of Ecuadorian marriage ceremonies. Ecuador is a mix of people from different regions and ethnicities, and there are curious cuisines and meals that are served during wedding ceremonies. The people from the coastal region, referred to as the Costenos, often serve rice, beans, and bananas during their wedding reception. Various types of soups are also served, and guests get to fill their tummies with all kinds of main courses and deserts. In some ceremonies, food and drinks may be served from noon till later in the night.
Wedding Music
Traditional Ecuadorian music is a ceremonial rite that cannot be skipped in marriages in the country. Spanish and Quechua languages are often used to compose different folk songs. During the later hours of the marriage ceremony, a DJ plays various kinds of upbeat songs to get the couple as well as the guests on their feet to dance and have a good time. These events take place during the wedding reception, and the bride and groom often receive gifts and prayers from attendees.
Same-sex marriage and polygamy in Ecuador
Same-sex marriages are legal in Ecuador. People of the same sex started getting legally married in 2019, and they get to enjoy most of the rights and benefits available to opposite-sex marriages. However, there are some rights, such as adoption or inheritance, that are not available to same-sex couples. Ecuadorian laws also recognize civil unions between same-sex partners and de facto relationships.
Polygamy is forbidden in Ecuador. The offense of this act is known as bigamy, and it can result in jail time as well as fines. Monogamous marriages are the only form accepted in the country, and a person is only allowed to marry just one partner. The majority of the country's population are Christians, and since polygamy is not allowed under Christianity, it largely reduces the number of people practicing this type of marriage in the country.
Marriage Laws and Rights, Costs and Duties
Laws
Ecuadorian laws that guide marriage are pretty straightforward and simple enough for both foreign and indigenous couples to abide by. 18 years is the legal age of marriage for both males and females in Ecuador; only minors who are 16 years old may be allowed to contract marriage after obtaining parental consent. The couple must have a proper understanding of the concept of marriage before giving their full consent to marriage. The law states that proper consent must be gotten from both parties, as marriage is an agreement between both parties and not just one person. Forced marriages are prohibited under the law; any marriage found to have been contracted with the use of coercion may be annulled, and whoever authorizes such a marriage may lose his or her position. The law recognizes both religious and civil marriages; one may decide to hold a civil or religious wedding or both; they are both protected by the law. Once a civil marriage is legalized, Ecuadorians who marry abroad are required by law to register the marriage at the Ecuadorian civil registry, or the marriage will be declared invalid.
Same-sex marriage and de facto unions are recognized and protected by Ecuadorian law. However, same-sex marriages can only be civil, and for a de facto union to be recognized by the law, a declaration must be made by both parties before an Ecuadorian notary. Couples in de facto relationships have the same rights under the law as married couples. The Ecuadorian law states that couples have to be single at the time of marriage; in other words, polygamy is prohibited under the law, marriage between persons who are still legally bound to one another is forbidden, and such marriages are declared invalid. If one or both parties have previously been married, a certificate of divorce or a certificate of death in the case of widowhood must be presented before a notary before the marriage can be authorized.
Persons who are directly linked by blood, linked through marriage alliance, or linked through adoption are prohibited from getting married. Unlike in some Western countries, where marriage between first cousins is permitted, Ecuador prohibits such a practice. At the time of marriage, whether civil or religious, there must be at least two witnesses chosen by the couple in attendance. All necessary documents, which include identity documents, certificates of no impediment, applications for marriage licenses, etc., and all requirements made by the law must be met before marriage can be declared legally binding, recognized, and protected by Ecuadorian law.
Rights
Humans are believed to possess rights that belong to them from birth until death. This applies to the concept of marriage. Once marriage is contracted, the husband and wife have access to rights from the inception of the marriage to its annulment or until the death of one of the spouses. In Ecuador, the concept of family is based on mutual rights, and infringement on these rights may lead to punishment under the law. First and foremost, couples have the right to lead a personal and family life without any limitations. The husband and wife have the right to procreate and adopt children, as do heterosexual couples in de facto unions.
Couples have the right to decide which moral and educational upbringing is best suited for their children. Both the husband and wife have the right to work and earn a living in jobs that fit their career paths. When it comes to making family decisions, both parties' perspectives are equally important. Under the right to own property, couples in Ecuador are automatically under an "absolute community of property," where whatever property or asset gained by both parties before and during marriage is shared equally among both spouses. Couples, however, have the right to sign a prenuptial agreement stating that whatever property or asset is gained by both parties before and during marriage is separately owned. Couples in Ecuador have the right to divorce for any reason or by mutual consent. Pregnant and nursing mothers have the right to receive premium health care services from the government, and they shall not suffer any form of discrimination due to their condition.
Costs
Ecuador has evolved from being just a developing country to becoming one of the most famous places to hold a destination wedding. Despite its small size, there are a lot of amazing and beautiful locations to get married at. An average of $15,000 would be required to hold an average wedding in Ecuador, and this is considerably cheaper than the cost of getting married in the United States. This amount covers the whole wedding process and also includes the expenses of the honeymoon experience. However, if the couple is financially capable, they can decide to go for a larger and more expensive wedding, which would definitely cost a lot more than the above-estimated cost. At the civil registry, a fee of $50 would be paid for the filing of necessary documents. If the couple then decides to have their civil ceremony outside the civil registry, a fee of $250 would be paid. The groom is often responsible for providing the necessary cash for the ceremony; however, the costs can be equally split between both families. Everything from the attire and music played at weddings to the food served depicts traditions, and it's always very beautiful to watch.
Duties
Marriage and family are subject to a number of societal expectations, and couples are expected to fulfill these responsibilities in order to ensure the family's well-being. In Ecuador, couples are obligated to treat each other with respect and loyalty. Mutual support and love must be obtained from both parties in order to ensure the smooth running of the home. Duties in an Ecuadorian family are not based on gender roles; the woman has the same right as the man to be seen as the head of the family. Deciding the domicile residence of the family is the duty of the couple; it doesn't fall on the shoulders of just one of them. Couples have a duty to jointly contribute, within their financial means, to the affairs and material needs of the family. The husband and wife have an equal duty to feed, raise, and educate their children; this removes the wife from carrying the sole responsibility of being the family's primary caregiver. The children are also obligated to support their parents whenever necessary. Family is an important part of Ecuadorian society, and as a result, the government ensures that couples play their parts in fulfilling every obligation.
Conclusion
Ecuador is a beautiful country with simple marriage laws that make it easy for both Ecuadorian nationals and foreigners to get married quickly. The country has beautiful destinations that attract foreign couples from various parts of the world to get married, and the minimum legal age to get married in the country is 18 years. Couples below this age must obtain parental consent before proceeding with marriage.
Couples getting married in the country must make all the necessary preparations and get the required documents ready for the marriage application. The availability of all documents will speed up the process of getting married, and both civil and religious marriages are legally binding. Ecuador is not big on traditions when it comes to wedding dresses and attires, and a lot of the outfits worn during marriage ceremonies are from western adoptions. We hope this article has provided all the information you need about marriages in Ecuador.
Don't make your lover wait. We're sure it will be «Yes».
Proposal will take a few clicks