Everything you need to know about marriage in French Polynesia
21 Jul 2023
·
20 min to read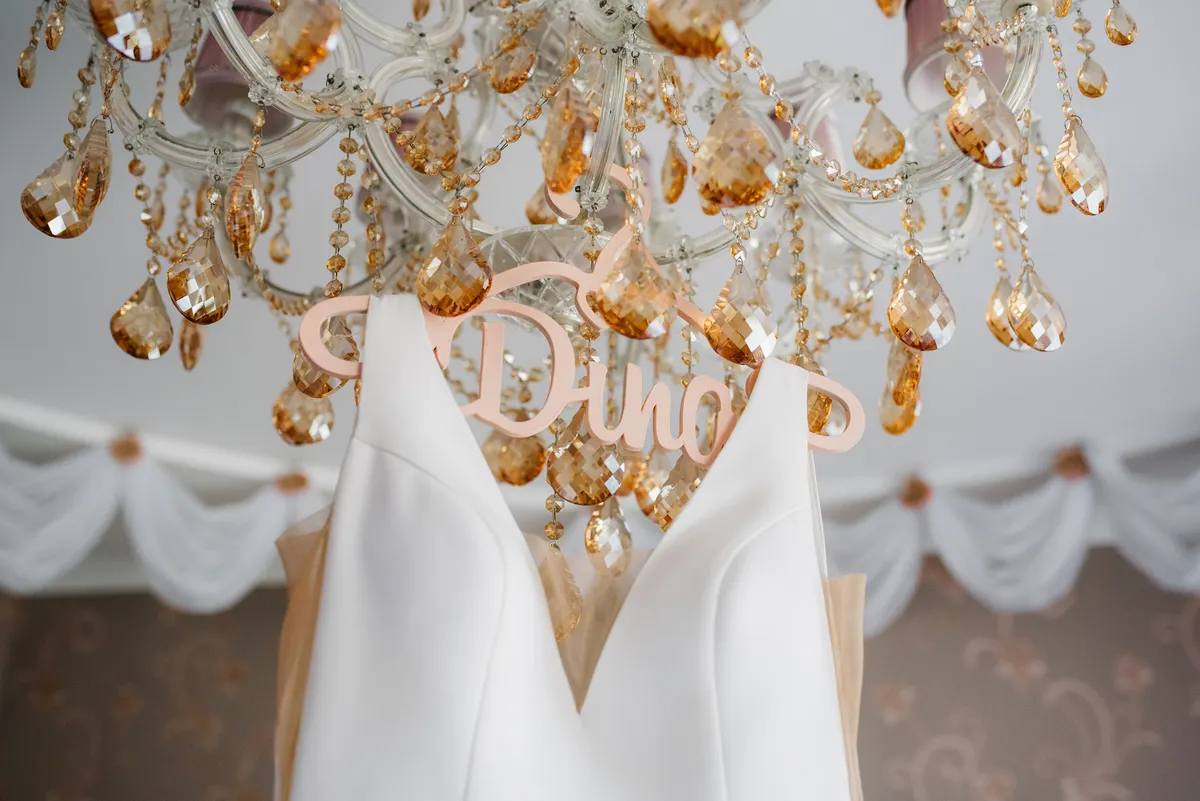 French Polynesia is an overseas collectivity of France made up of 121 geographically separated islands in the South Pacific. About 1000 marriages are performed every year in French Polynesia. The country features coral-fringed lagoons, beautiful mountains, and towering waterfalls. Two of the most popular islands in French Polynesia are Bora Bora and Tahiti. They are known to be popular tourist attractions and spots for destination weddings. There are several ways in which marriages are performed in French Polynesia. These include civil, traditional, religious, and symbolic marriage ceremonies; however, only a civil marriage is legally binding.
Therefore, spouses from foreign countries who want their marriage to hold legal validity in their home country are only allowed to perform a civil marriage in French Polynesia. French Polynesians often perform two wedding ceremonies. The first one is a civil ceremony, which is followed by a secular or symbolic wedding. Most foreigners who visit French Polynesia often want to get married on the cruise ship, beach, park, etc. Civil marriages do not give you the freedom to marry wherever and whenever you want.
In most cases, it is easier for foreign spouses to perform all the marriage legalities in their home country before coming to Tahiti, Bora Bora, or other islands in French Polynesia for marriage. The majority of the marriages performed in the country usually involve a wedding reception where food and drinks are shared, as well as other ceremonial rites to celebrate the new era the couples are entering. Marriage is a beautiful occasion in French Polynesia, and both spouses as well as their families and friends usually look forward to the special day. Continue reading to learn about the marriage customs and traditions in French Polynesia.
Civil marriages
Most marriages performed in French Polynesia are civil marriages. This is because civil marriages are the only types of marriages that are legally binding in French Polynesia and other foreign countries. A civil marriage is performed by a state-authorized civil registrar in the registry or city hall. Any marriage that is not performed by an authorized registrar will have no legal recognition or protection in French Polynesia. There are some countries where civil marriages may be performed in other locations upon the approval of the registrar, but this is not done in French Polynesia.
All marriages must take place at city hall. To get married in the country, both partners must have reached the age of 18. This applies to all French Polynesian and foreign spouses. Under special circumstances, a minor below this age may be allowed to get married; however, they are required to provide parental consent. Both partners who wish to get married civilly cannot be related to each other. People who are related to each other by blood or adoption are not allowed to get married in French Polynesia. During the marriage registration process, the spouses must provide a valid form of identification that was obtained more than six months prior to the marriage application and registration.
The official language of French Polynesia is French, and all documents obtained by foreign partners from their home country or the embassy of their home country in French Polynesia must be translated into French if they are in other languages. Also, if either or both partners do not speak French, they may provide an interpreter during the marriage ceremony. Proof of residence must be provided by foreign spouses, as well as a certificate of no impediment to marrying in French Polynesia. This certificate is important as it shows that a foreign spouse is eligible for marriage and is currently single.
Spouses who are still in a marriage are not allowed to contract a marriage in French Polynesia unless the previous marriage is dissolved. The couple is required to write a letter to the mayor of the region or municipality where they intend to get married. Both spouses are required to fill out and mail the "Foreign Weddings in French Polynesia" document. These documents must be sent to the mayor's office of their district or municipality at least 45 days prior to the wedding date. The mayor's office must confirm the documents submitted and choose a time and date for the ceremony. The mayor's office is charged with the responsibility of declaring the wedding.
The declaration is published in the local newspaper or on a bulletin board in the registry. During this time, the office checks to see if anyone or anything will come forward to prevent the marriage from happening. If no such thing happened, the other marriage formalities would continue. The spouses are required to provide witnesses during the marriage registration and ceremony. The marriage is performed in an open room, and after the ceremony is completed, the mayor presents a document to the couple as a certification of their union. Civil marriages usually last a short period of about 20–30 minutes. To get married in French Polynesia, both partners must be eligible for marriage, and the conditions are stated below.
Marriage Eligibility
Both spouses must be at least 18 years old, unless parental consent is provided for a minor.
Both partners must not be related by direct link or affinity.
The male and female spouses must be single and not married in French Polynesia or another country.
Both partners must give their free will and consent to getting married.
The witnesses provided by the bride and groom must be at least 18 years old.
Documents Required
A national ID card or valid passport
Foreign partners are required to provide a copy of a completed "marriage of foreign citizens in French Polynesia" application.
Both spouses are required to provide a signed letter to the mayor in the district where they intend to get married.
Divorce or death certificate. Either of these documents must be submitted by separated or widowed spouses as evidence of the legal termination of a former marriage.
Certificate of non-marital status. Foreign spouses are required to provide this certificate, which must have been signed by a lawyer.
Both partners may be required to submit valid and recent proof of residency.
Religious and traditional marriages
In French Polynesia, the majority of the citizens are Christians. About 33 percent of the total population is under the Maohi Protestant Church, and 31 percent of the rest of the population are Roman Catholics. The rest of the population is between spouses who are of the Chinese folk religions, irreligious, or under other Christian denominations.
Religious and traditional marriages are elaborate occasions in French Polynesia. Even though they do not hold any legal grounds, they are still widely celebrated across the different islands. Church weddings usually begin with a procession, and when everyone has entered the church, the wedding begins. After the bride and groom are joined together as husband and wife, the newlyweds and their guests often proceed to another venue for the wedding reception.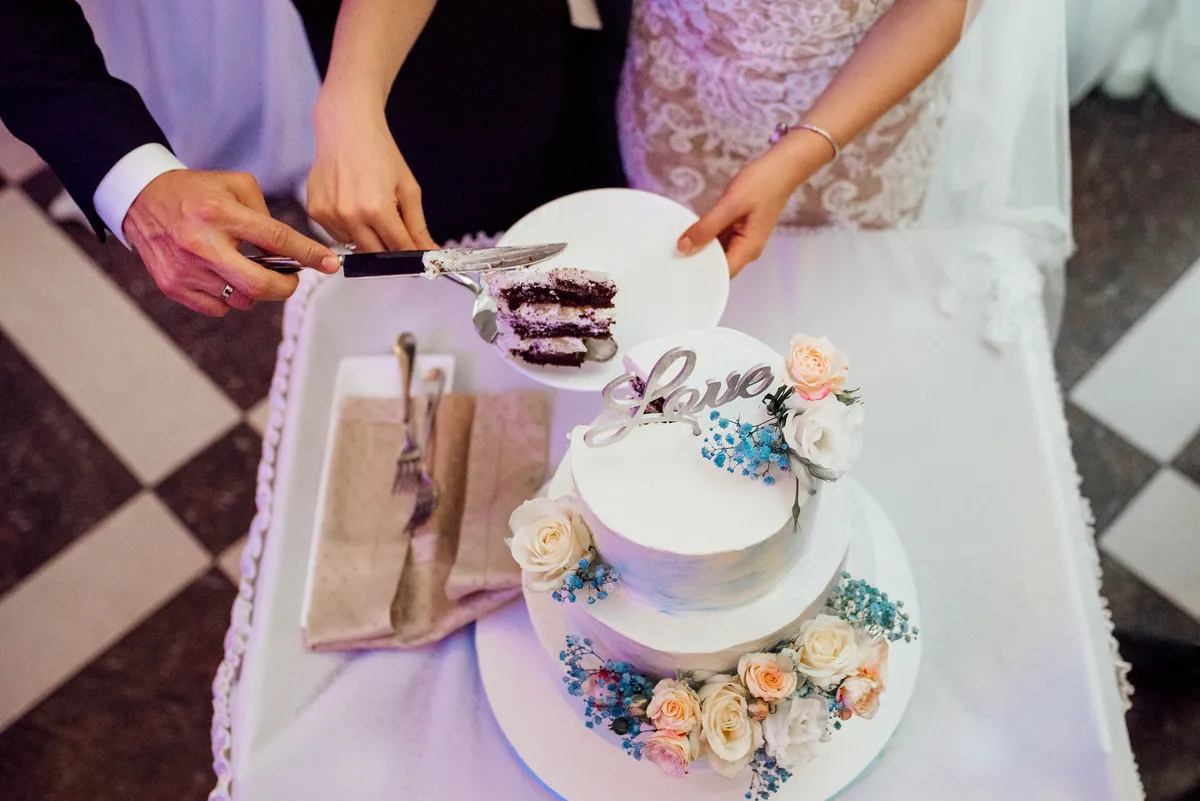 Marriage traditions in French Polynesia
Va'a
In traditional French Polynesian weddings, the groom arrives at the wedding venue before the bride. The bride often arrives in a canoe known as the Va'a. Other guests or close friends of the bride then usually escort her to meet her husband.
Auti Leaves
Auti leaves are often used in both church and traditional wedding ceremonies in French Polynesia. The hands of the bride and groom are tied together with auricular leaves. After the priest ties the couple's hands, he pours either clear lagoon or coconut water to strengthen their relationship and bond.
Heart of Flowers
This is a unique ceremonial rite in French Polynesia that involves the decoration of a part of the wedding venue in the shape of a heart. The bride and groom often stand very close to the flowers while the priest officiates the wedding. Some guests may take pictures at the spot after the ceremony.
Same-sex marriages
Same-sex marriages are recognized and protected under the laws of French Polynesia. Homosexuality and same-sex sexual activities are legal, and spouses of the same sex enjoy the marriage rights and benefits available to opposite-sex married couples, such as adoption, inheritance, etc.
Polygamous marriages
Polygamy is illegal in French Polynesia. Anyone who wants to enter into a marriage is required to show evidence that they are single and eligible for marriage in the country. Men and women are not allowed to marry multiple spouses, and the practice of this act is a crime known as bigamy. Bigamy may result in legal consequences.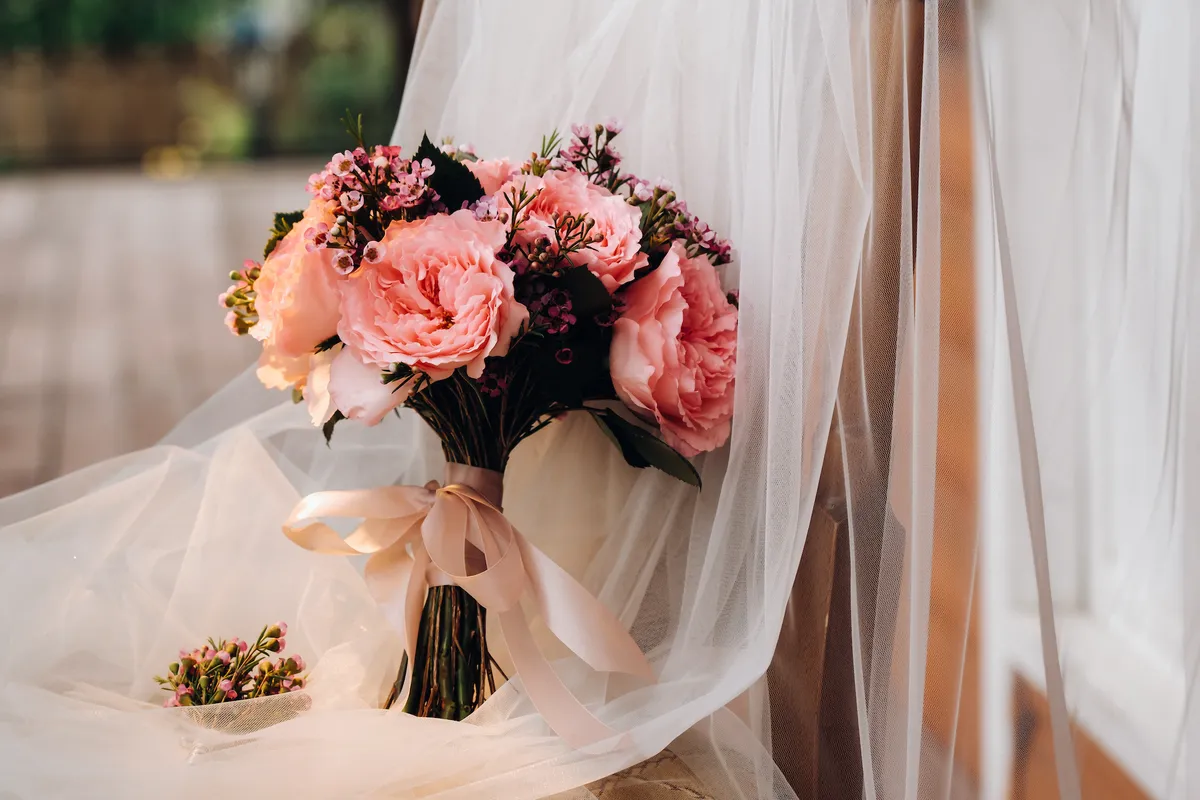 Marriage Laws and Rights, Costs and Duties
Laws
As stated above, French Polynesia is a country that consists of various islands and territories that have their own laws of marriage, but a common ground is reached on the laws of marriage in this country. In French Polynesia, marriage must be conducted civilly; this does not mean that other forms of marriage are not allowed in the country; they do not just hold any legal value. The law states that for a civil marriage to be legally binding, both couples must be present for the marriage ceremony; marriage by proxy is not allowed under the law of marriage in French Polynesia. Couples must be able to present at least one witness at the time of marriage. Witnesses must be at least 18 years old, and they must have valid means of identification. Not only must the witness be provided by the couple, they must also exchange their views in the presence of the witness.
In French Polynesia, marriage cannot be conducted on a Sunday or a public holiday; therefore, couples need to be careful when choosing the date for the big event. An important law that all couples should be aware of is that marriage between French nationals in the country is not permitted; such persons have to go to France to be able to contract marriage. Marriage is only allowed between persons who have reached the legal age of marriage, which is 18 years. The husband and wife must be single at the time of marriage, which implies that they have to be unmarried, divorced, or widowed before they can contract marriage in French Polynesia.
Bigamy is illegal in the country; intending couples must not be involved in any legally binding marriage while attempting to contract a new marriage because it is illegal in French Polynesia. The groom and bride must ensure that they are not related in any way; they must not share any link, whether directly by blood or indirectly through marriage or adoption. If the spouses-to-be have been married in the past, but the marriage ended in divorce or was dissolved as a result of the death of one of the spouses, the concerned spouse is required to submit a certificate of divorce or a certificate of death of the deceased spouse to the authorities along with other documents required by law.
Rights
Before marriage is conducted, the husband and wife must be educated on the rights and duties that come with marriage. The law sees humans as equals, which implies that not only are all men equal generally, but both men and women are considered equals in marriage. The husband and wife have the right to equal matrimonial home rights, which grant both the husband and wife the right to live in the same residence regardless of who owns the property or in whose name the property was bought.
Both spouses have equal financial rights; they can decide to have a joint bank account or separate bank accounts. In the event that a joint bank account was used during marriage and one of the spouses is deceased, the surviving spouse automatically has the right to claim the account and everything that comes with it; this falls under the right of the couple to equal inheritance. Survivors' couples have the right to receive land and non-land assets of their respective deceased spouses without any restrictions. The husband and wife have equal rights to perform their roles as the legal guardians of the children by making certain decisions on their behalf until they are able to make such decisions on their own.
The couple also has parental rights over the children; they are granted the right to exercise parental authority over the children. However, parental rights and authority must not be abused, nor can they be renounced. The husband and wife have the same right to initiate divorce, and the testimonies and evidence presented by the couple to the court are used to determine the final judgment. If divorce is obtained, the duties of the husband and wife to the children do not cease. They have the right to receive custody of the children after much consideration.
Costs
To contract a civil marriage in French Polynesia, couples should expect to pay around $1,200 due to the various steps, customs, and documentation that must be submitted before the marriage can be recognized as having a legal status. This cost concerned foreign couples in the country of French Polynesia. The cost of a marriage license and the marriage certificate is totally free for nationals, but not so for foreign nationals.
The average price of hiring a wedding photographer in French Polynesia ranges from XPF 36,000 to as much as XPF 250,000. Videography prices range from 45,000 XPF to around 200,000 XPF. In essence, the total cost of marriage is determined by the couple's financial capabilities and the number of invited guests.
Duties
Getting married and starting a family is a great commitment for couples, so it is important for the family to run smoothly. The husband and wife must be able to fulfill all their roles, such as providing mutual support and assistance to one another, respecting each other's opinions and beliefs, and also ensuring that there is love and commitment to the marriage.
The husband and wife have a responsibility to protect one another as well as other family members. The husband has a duty to provide for the family; he is required to provide basic amenities for the family in terms of food, clothing, and shelter. The couple has a duty to provide a good and conducive environment for the growth and development of the children. The couple have a duty to be hospitable to themselves, their guests, and their various family members.
Furthermore, the husband and wife have a duty to decide on the permanent residence of the family; they are both involved in the decision-making process for the family as a whole. Spouses have an obligation to ensure that the home is functioning properly, as it is the foundation of society.
Final Thoughts
French Polynesia consists of various beautiful islands and locations, which makes it a great spot for destination weddings. Tahiti and Bora Bora are quite popular with their beautiful beaches and spectacular landmarks. The marriage laws in the country are also quite straightforward.
In French Polynesia, consanguineous marriages are not allowed. Foreign spouses must provide documents during the marriage registration that show that they are single and not prohibited from contracting a marriage in French Polynesia. This article includes everything you need to know about marriage in French Polynesia.
Don't make your lover wait. We're sure it will be «Yes».
Proposal will take a few clicks