Everything you need to know about marriage in Greece
31 Mar 2023
·
19 min to read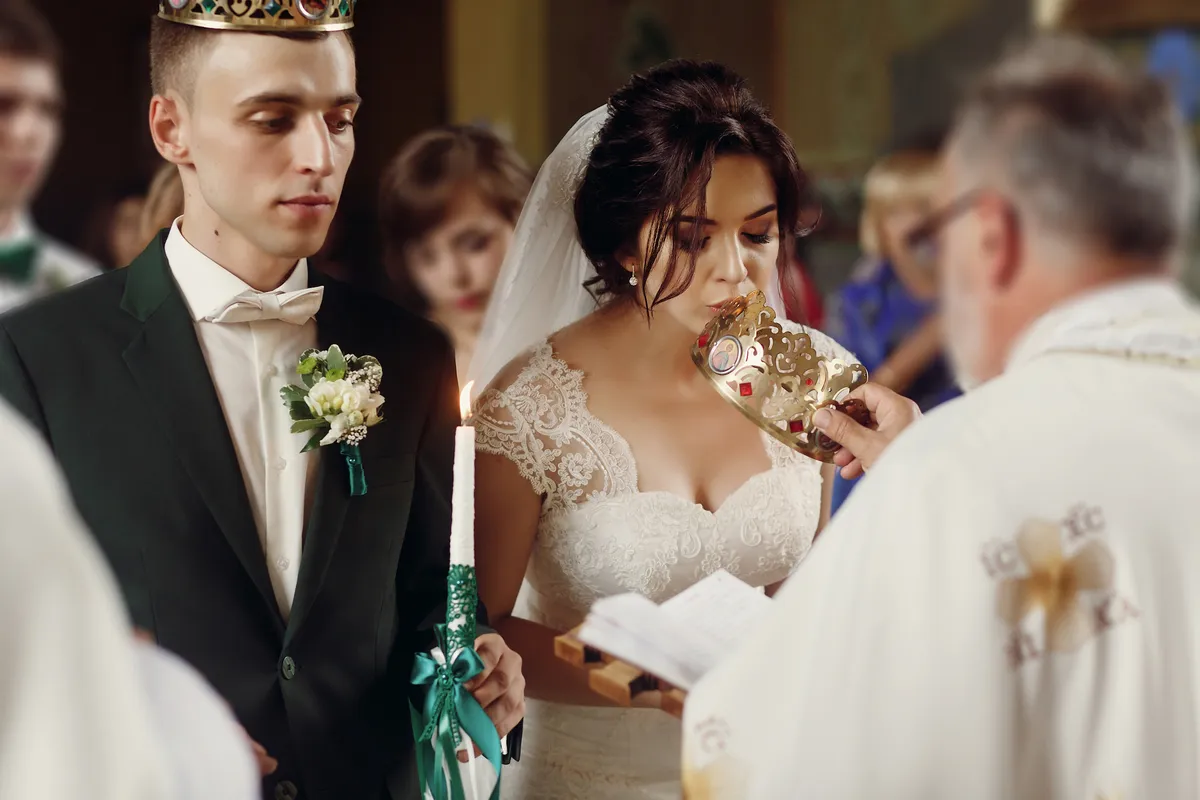 Greece is a popular wedding destination, and getting married in this country is a dream for many foreign couples. The country is known for its beautiful beaches, food, music, and rich culture. More than 48,000 marriages are held annually in the country for both Greeks and foreign nationals. Civil and religious marriages are both legally binding in the country. Thousands of foreign marriages are performed every year in Greece in popular destinations like Santorini, Rhodes, Kos, the Peloponnese, and Crete, and the country allows marriages between couples from most of the countries in the world.
Couples who want to get married in Greece must have reached the age of 18, as this is the legal minimum age for marriage in the country. Under special circumstances, a person younger than 18 years may be allowed to marry if they have been granted permission by their parent or guardian. The process of getting married can take up to several weeks, and the time may even get longer for foreign couples. Couples may hire a local wedding planner to help them start the application process and submit all the required paperwork. Everything you need to know about marriages in Greece is stated below.
Civil Marriage
A Greek civil marriage is performed by a state-authorized officiant and held in the local town hall or authorized state building. Nowadays, couples have more freedom as regards where their marriage ceremony can be held. Depending on the municipality of the couple, marriages may be held at beaches, restaurants, hotels, etc. The couple may choose a location that is most preferred by them and approve it with the officiant who will be performing the marriage ceremony. Couples who want to get married in Greece must publish a wedding notice stating their clear intentions to get married. It must be published at least eight days prior to the application of a marriage license, and the publication must be in a local newspaper in Greek.
For couples getting married in a small town where newspapers may not be easily accessed, a notice of the marriage ceremony must be posted at the community office or town hall. Civil marriages are held by both native Greek couples and foreigners, or even a Greek and a foreigner, and there are certain documents that are required from both spouses before the marriage can be legally binding. The marriage registration process must be completed as soon as possible, and the couple must obtain a marriage license and certificate before they are declared officially married. The documents both spouses must submit are stated below.
Required Documents
A valid means of identification. This can be a national ID or passport.
Government-issued birth certificate. This must be provided by both spouses and foreigners, and those who want to get married must ensure their document is certified with an apostille stamp. It must also be duly translated by an accredited translator, lawyer, the Foreign Ministry's Department of Translation in Greece, or the Greek Consulate in the spouse's home country. Couples who request this certificate from their home country may get it apostilled at the embassy or consulate.
Divorce or death certificate This only applies to spouses who were previously married. In a situation where a spouse terminates a marriage due to separation from their previous partner or death, they are required to submit a divorce or death decree to show that the marriage has lawfully been dissolved.
The couple must present a copy of the newspaper where the wedding notice was published. This is to serve as evidence that due process was followed and the public was notified of the marriages.
Certificate of Marital Status This is also referred to as a "proof of freedom to marry" or "certificate of no impediment," and it is to be submitted by the couple to show that they are within the legal capacity of getting married in Greece. A foreign spouse who is not permitted to marry in his or her own country may not do so in Greece. There must be no impediments to the marriage, such as being underage, having a mental or physical illness, or having current unions or marriages with other people, either domestically or internationally.
All the documents submitted must be notarized and certified with an apostille stamp when they are obtained from the government of another country to prove their authenticity. These documents must also be properly translated into Greek by a certified translator.
Religious Marriage
Most Greeks are Orthodox Christians, and religious marriages are common between couples in the country. Religious marriages are legally binding in Greece, and they are usually held in the church or place of worship of the spouses and performed by a priest. Most of the general ceremonial rites of Orthodox Church marriages are performed, and there are certain conditions that must be met by a couple before they are allowed to marry in the church. Both partners must be baptized Orthodox, and if only one of the spouses is baptized Orthodox, a public notarial act must be provided. It will state that children will be baptized in the Orthodox Church. The documents that are required to get married in church are stated below.
Required Documents
National ID or Passport
Birth certificates that have been obtained from the local registry
Certificate of no impediment to marriage. Forms must be submitted by both couples and can be obtained in the municipality where the marriage will be held.
Baptism registration certificate
Certificate of No Previous Marriage certified by the Archbishop
Family status certificate. This is required of both spouses, as well as the best man at the wedding ceremony.
Divorce certificate. If this applies to a spouse, they must submit a certified divorce certificate obtained from the church or registry.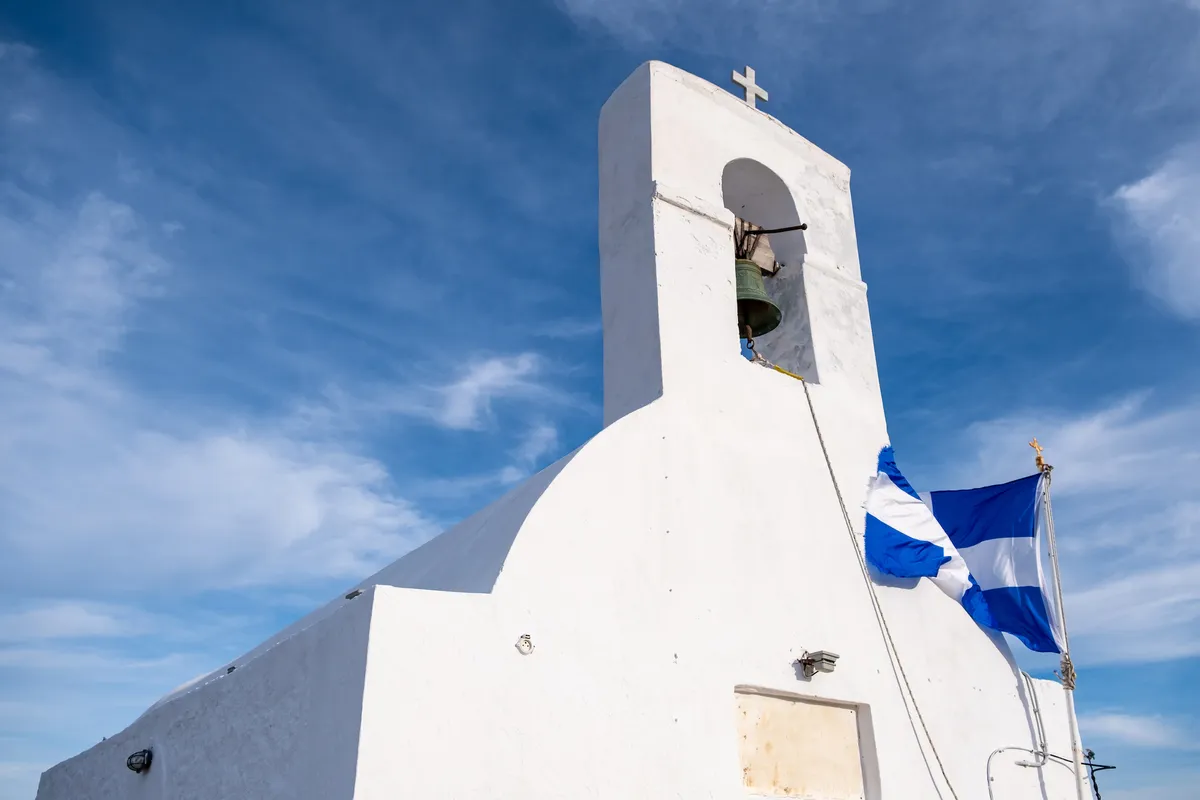 Marriage traditions in Greece
There are various marriage traditions that are held in Greece, and most of them are performed according to Christian beliefs. Some of these traditions are stated below.
Symbolic Good luck items
Traditionally, there are different items used during the wedding ceremony to represent good luck for the newlyweds. This is an ancient custom that is still actively practiced in the country. The groom is expected to put a piece of iron in his pocket, as it is believed that this wards off evil spirits and brings good luck. Other items popularly carried by the bride or groom include a gold coin and a lump of sugar.
Wedding crowns
This is a unique Greek tradition, and the wedding crowns are referred to as Stefana. Flowers and precious metals are joined together with a ribbon or strand and placed on the couple's heads. This is used to symbolize the union of the husband and wife and the new era they are facing together.
Lighting of candles
This is a tradition that is performed during the actual wedding ceremony. Here, candles are lit at the beginning of the church service, and attendees are required to hold hands. The groom and bride are both given a taper candle (Lambathes). The candles are lit during the ceremony as a way of showing that the couples are accepting Christ willingly and are ready to receive the blessings during the sacrament.
Same-sex marriage and polygamy
In Greece, it is legal for partners to be homosexual and be in a sexual relationship with each other. However, only civil unions are still recognized under the law, and same-sex marriages are generally prohibited. Churches in the country still frown upon conducting official marriages for people of the same sex; however, two people may be in a same-sex union in Greece.
Polygamy is prohibited in Greece, and the offense of practicing this type of marriage is called bigamy. A man is not allowed to have more than one wife at a time. This also applies to women, and since most of the people in the country are Christians, polygamous relationships or marriages are very rare in the country.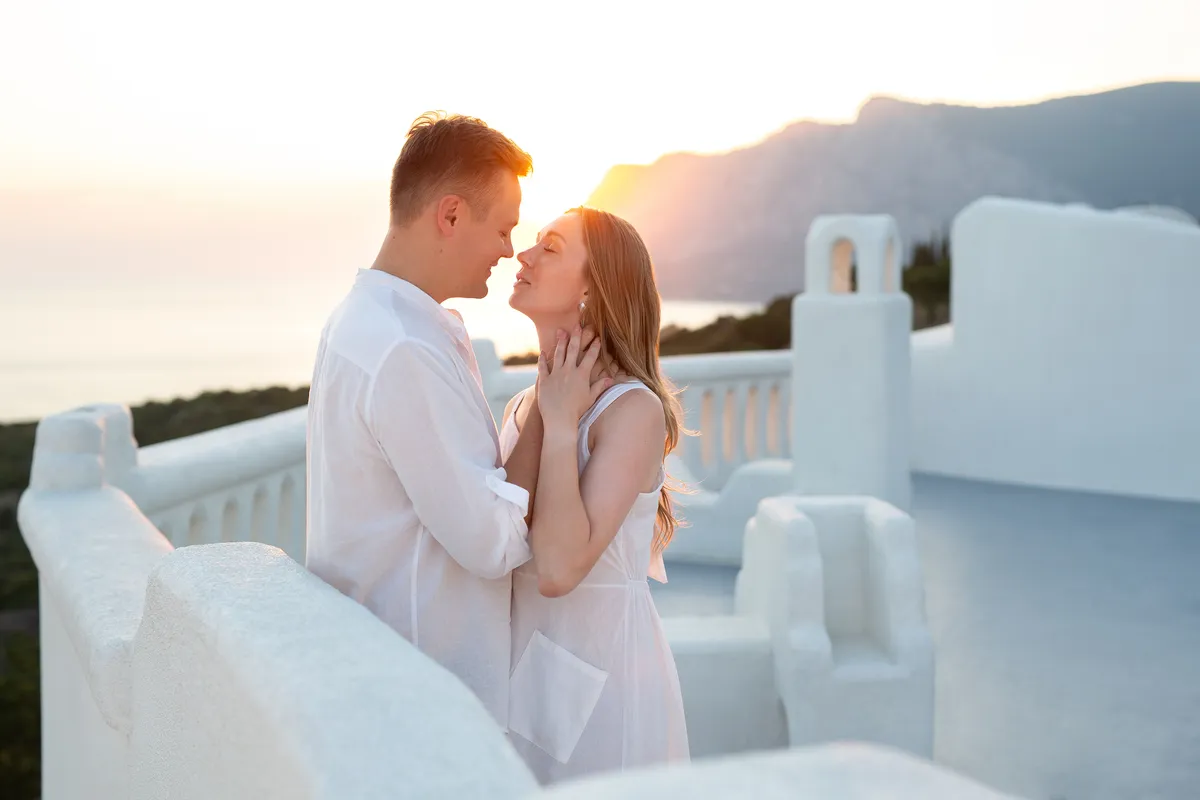 Marriage Laws and Rights, Costs and Duties
Laws
Greece has a reputation for having stunning cultures, beaches, and fascinating traditions. But it is important to fully understand the laws and regulations governing marriage in Greece. Failing to do so could result in a marriage that is not legally binding. In Greece, where the legal age of marriage is 18 years, minors may be allowed to contract marriage provided parental consent is obtained. Marriage between people of the same sex is legal under the law, but it is a civil union rather than a legally binding marriage. Incestuous marriage is illegal; people who are related by blood, adoption, or alliance may not marry. Couples must be in a proper state of mind to give consent to marriage. Civil and religious marriages are recognized and protected by the law. One is allowed to marry either civilly, religiously, or a combination of both. A marriage officiant must conduct the civil wedding at the civil registry, while a religious wedding must be conducted by an authorized priest or minister.
There must be two witnesses at the solemnization of the marriage. Marriage in Greece must be between single persons; polygamy is not recognized by the law; monogamy is the only recognized form of marriage. If one or both parties were previously married, a certificate of death or divorce must be provided to prove that the marriage is dissolved. Foreigners can get married in Greece without having resided in Greece. Greek nationals living abroad may marry in the consulate of their home country. To prove that there is no impediment to marriage, couples must provide a certificate of non-impediment to marriage. Marriage by proxy is allowed under the law, provided the services of an attorney are hired. The law states that before a marriage can be legally binding, couples must apply for an authorization to get married, and once issued, a notice must be put up in newspapers, after which a couple has permission to get married within the validity period of the marriage license.
Couples must register the marriage and be able to provide all the required documents, such as identity documents for the civil and religious ceremonies. Foreigners must also provide these and any other documents required by the local registrar or the church where one wishes to marry, which must be translated by an authorized translator and apostilled. Forced marriages are illegal under the law; any marriage contracted through means of force or coercion for the purpose of fraud or deception may be declared void by the court.
Rights
The ancient Greek civilization did not grant spouses equal rights in marriage, and this tradition is influencing how modern society is being adjusted to grant rights to men and women equally. In present-day Greece, couples now possess almost equal rights in marriage; spouses possess the right to make family-affecting decisions, unlike in ancient times when the husband was seen as the sole head of the family and all authority lied with him. Women now have the right to choose whom they wish to get married to. Couples have the right to demand and give respect to one another. When it comes to sexual relations in marriage, couples have to give consent before any actions can be taken.
Any form of force or violation of this right is a criminal offense and is punishable under the law. Spouses have the right to choose whatever name they wish to adopt after marriage; it is not compulsory for the woman to take on her husband's family name. Couples have the right to work and earn a living. However, women make up a very small percentage of the workforce population, and they often work in low-income and part-time jobs. Unlike ancient times when women were not allowed to socialize or participate in any political or socioeconomic activities, women in modern-day Greece now possess the same rights as men to take part in these activities. The couple has the right to possess property and financial assets, as well as the right to procreate and/or adopt children. The right to divorce is also available to couples in Greece.
Costs
Getting married in any country in the world is most likely going to be the most expensive event in anyone's lifetime. Over the years, the cost of getting married in Greece has increased because of its traditions and its popularity as one of the best destinations to celebrate a wedding. However, the financial ability of the couple is the main determinant of how large or small the wedding celebration will be.
The cost of getting married in Greece also changes with the time of the year one wishes to get married; marriages held during the marriage seasons tend to be very expensive compared to weddings held throughout the rest of the year. An average wedding in Greece costs about $28,000; small-scale weddings may cost less. About 50% of the wedding budget goes into the venue, catering, and drinks for the event; 20% goes into music and decorations; photography, videography, and transportation take about 15%; 12% goes into rentals; 10% goes into beauty and miscellaneous expenses; and stationery and guest entertainment take 3% out of the total wedding budget. The tradition where the bride has to pay a dowry to her husband has been abolished; therefore, it's up to the couple and their respective families to take responsibility for the cost of the ceremony.
Duties
Greece is very family-centric, and couples are expected to put the interests of the family before their own. By virtue of marriage, couples are obligated to provide economic and social support to one another. The man is seen as responsible for the provision of material and basic needs in the home and is often insulted when the woman tries to assume this role. Many married women in modern Greece are well educated, but because of the patriarchal nature of the society, she is still expected to maintain household chores and duties. Women are also solely responsible for being the primary caregivers for their children. The duties and obligations of a Greek couple are largely dependent on their gender roles, despite the movement toward modern civilization. Couples are expected to maintain strong bonds with their extended families as they are also influential in the upbringing of the children. They are obligated to provide proper education and protection from any harm for themselves and the children.
In Summary
Greek marriages are beautiful ceremonies and one of the most important events in the lives of couples getting married. The country is quite famous for its beautiful wedding destinations, and getting married has been made quite simple. Couples may now decide the location where they want to marry.
Religious marriages are quite popular in Greece. Traditionally, marriages may be held in two parts, with the first one being a religious ceremony and the second one being a traditional one. The country has unique marriage traditions that have been passed down from generations and are still being practiced today. We hope this article has helped you understand all you need to know about marriage in Greece.
Don't make your lover wait. We're sure it will be «Yes».
Proposal will take a few clicks