Everything you need to know about marriage in Iceland
25 May 2023
·
19 min to read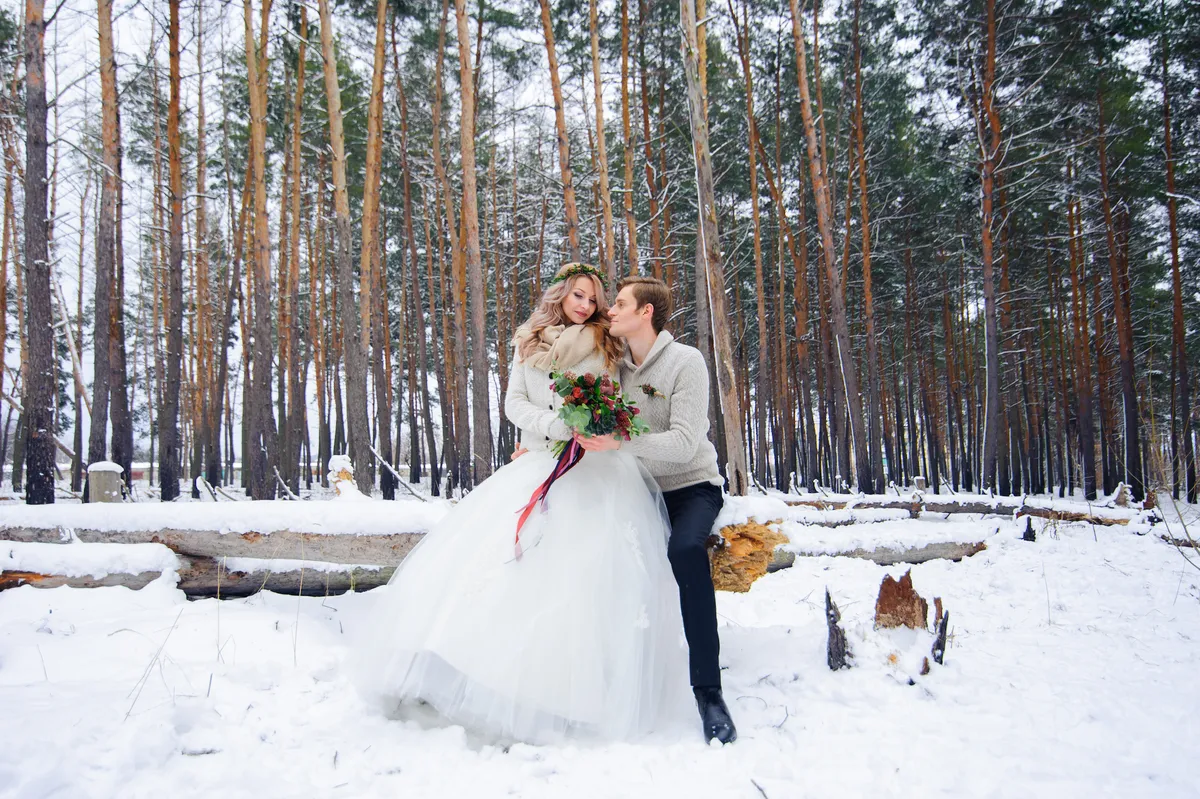 Over 110,000 marriages are performed every year in Iceland by Icelandic nationals and spouses from various other countries in the world. The country is generally big on traditions, and some of the old traditions that were popular in ancient times are still in vogue now. In Iceland, there are generally two methods by which spouses can marry each other and be recognized as a married couple. A marriage can either be civil or religious. Traditional rites are mostly performed alongside religious marriages. In Iceland, cohabitation is quite prevalent, and a lot of couples have been known to live with each other without officially registering their marriage or performing any sort of ceremony.
Generally, cohabitation is the result of two romantic couples living together for a long period of time, and based on statistics, about 67% of Icelandic babies are born to parents who are not legally married. This amounts to about two-thirds of all the babies in the country. As time passes, more couples regard marriage as an optional act they may choose to ignore. The legal marriage age in the country is 18 years old, and spouses who were in previous marriages are required to show documentation that they legally ended the former marriage.
Foreigners are also able to perform civil marriages in the country and obtain a marriage license and certificate. The marriage ceremony is often performed in the official language in Iceland. In addition to this, the marriage certificate is typically issued in Icelandic too; however, the authorities may provide this document in English, which is especially useful to foreign spouses. Some of the marriage traditions celebrated in the country are mixed with western traditions; however, there are still a wide range of traditions that are unique to Icelandics. Let's proceed to the types of marriages in the country.
Civil marriages
Civil marriages performed in Iceland are recognized and protected under the laws of the country. This type of marriage is performed by a state-authorized registrar and takes place in the civil registry or the registrar's office. Civil marriages are open to both Icelandic nationals and other foreign spouses; however, there are certain conditions that must be met by both spouses before contracting the marriage. The minimum age for marriage in the country is 18 years, and in the past, people younger than this age used to be allowed to perform marriages with the provision of parental consent; however, the new marriage laws in the country changed this. Both spouses must now be at least 18 years of age, and they must be within their legal capacity to marry.
There will be no restrictions or prohibitions preventing the marriage from happening. Spouses are expected to be single at the time of marriage registration and to face no obstacles to the marriage, for whatever reason. Foreign spouses contracting a civil marriage in Iceland must ensure they are eligible for marriage in their home country, and they must not be related to each other. Spouses who are blood siblings or relatives in general are not allowed to marry. As a matter of fact, spouses are not allowed to contract a civil marriage in Iceland if the person they are marrying is an adopted sibling or parent.
A civil marriage may only take place if both parties give their consent and free will. The documents required must be submitted at the civil registry located in the district or municipality where the couple resides. A proof of address may be requested by some registry offices, especially when one of the spouses is a foreigner. Therefore, if a foreigner wants to perform a civil marriage in Iceland, the best thing is to have been living in the country for a certain amount of time before proceeding with a marriage application and registration. Below, we have stated the documents both spouses must provide during the marriage registration.
Documents Provided
A valid means of identification. Icelandic nationals may provide a national ID, while foreign spouses are required to submit a valid passport.
Both spouses are required to attach copies of their birth certificates to the application form before submission. All attachments must be original and apostilled.
Two witnesses must be provided by both spouses, and the witnesses must be 18 years of age or older and not related to them.
Marriage notification form. This is referred to as Hjónavgsluskrsla. The document must be signed by both spouses as well as the two witnesses provided.
Certificate of marital status. Both spouses are required to be single during the time of contracting a civil marriage, and this paperwork will show this by stating the spouses are single. The document must have been issued at least eight months before the actual wedding ceremony.
Proof of residency During the marriage registration, evidence of a legal stay in Iceland may be required in the form of a passport stamp or plane tickets. Documents obtained from spouses abroad must include an apostille to show they are original, and the documents may need to be translated to Icelandic by an accredited translator if they are in other foreign languages that are not spoken in the country.
Religious marriage
Religious and traditional marriages in Iceland are legally binding and recognized by law in the country. This type of marriage is officiated by a clergyman such as a priest, imam, etc., depending on the religion a couple falls under. However, these types of marriages are only recognized and protected by law when they are performed by a minister or head of a religious organization who has received authorization from the district commissioner. The main religion in Iceland is Christianity, and the most popular denomination is the Evangelical Lutheran Church.
Under this church denomination, spouses and couples are able to enjoy financial support and benefits that are generally not provided by other religions. As with civil marriages, there are various marriage procedures involved with religious ceremonies, and spouses are required to fully meet all their requirements before they are allowed to marry in the country. At least one of the spouses must have been baptized in the church.
In other cases, spouses who are about to be baptized in the church may be allowed. There is a premarital inquiry form that is provided by the pastor at the time of consultation. This form must be filled out by both spouses before beginning premarital counseling. In most churches, premarital counseling is mandatory, and the couple is required to attend four classes before the marriage ceremony takes place. After the counseling is over, the couple may discuss other preparations with the pastor and select a date that works for them and the church.
Cohabitation
Cohabitation is still quite popular in Iceland. Couples who cohabitate and live together at the same legal domicile do not enjoy the marriage rights and benefits available to married spouses. Sooty creatures coexist for a variety of reasons. It may be due to the high cost of contracting a marriage in the country or on a temporary basis. Couples may want to live together but not be officially married until a certain time. For the cohabitation to be recognized, spouses are required to register their cohabitation at the National Registry of Iceland.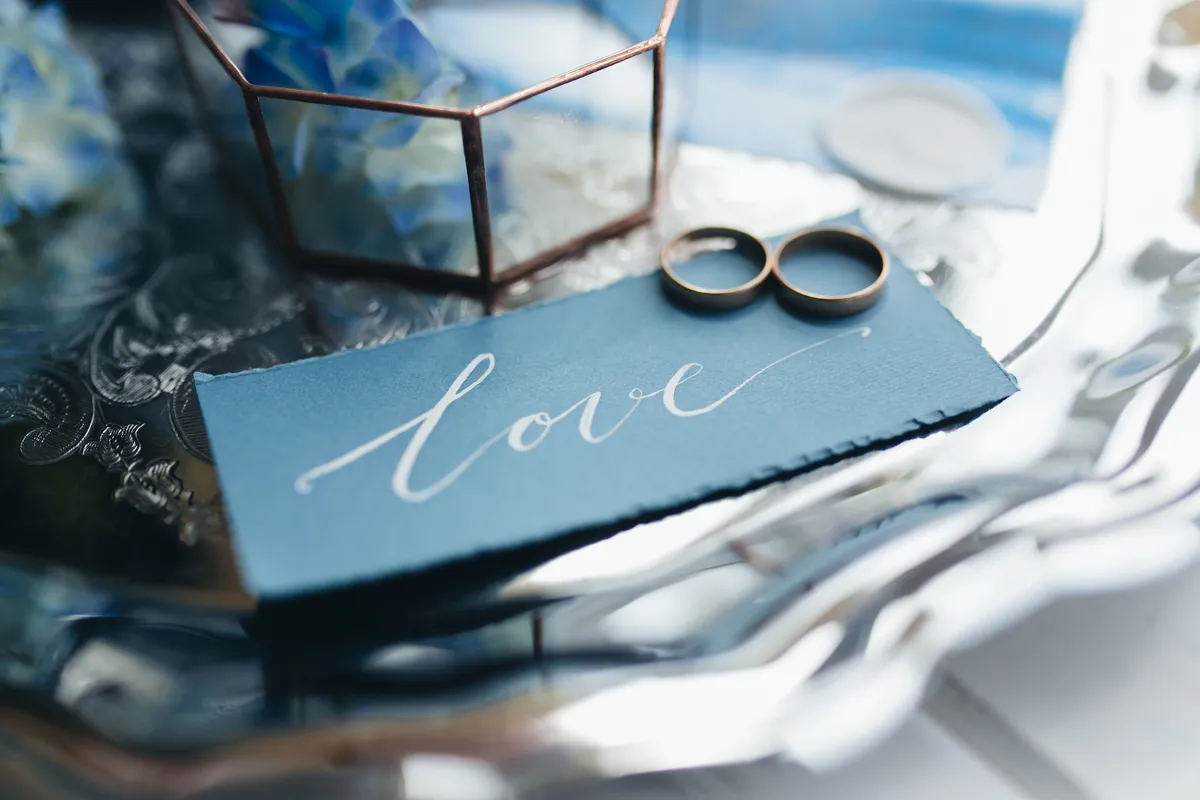 Marriage traditions in Iceland
Separate ceremonies
This is a unique Icelandic wedding tradition where the custom is for the bride and groom to organize separate weddings before and after the actual marriage ceremony. Close friends of the bride and groom usually attend these small parties and ceremonies, where they can have fun and celebrate the last moments with the spouse as a single person.
Gifts
This is a unique ceremonial rite where the male wedding guests offer a bid on the status of the bride. It is performed both as a special act and with some comedic twists. The male guests make a bid after the ceremony is concluded for the bride's virginity. After this is done, it is up to the bridesmaids to choose the groom as the winner. The groom will then present a gift to his bride in the presence of the guests. This was mainly for fun because, even with the bidding, the bridesmaids still had no choice but to choose the groom.
Bridal Bed
This marriage ritual used to be common in the past; however, it is becoming less common with time. Here, the couple is blessed in their bridal bed by their pastor. During the blessing, the norm is for the newlyweds to take a sip from a shared cup. This blessing was performed for the couple to have a beautiful and prosperous marriage.
Same-sex marriages
Same-sex marriages are legal in Iceland. Two people of the same sex are able to contract a marriage and be recognized as official married couples in the country. Civil marriage is open to all same-sex couples; however, not all churches may be comfortable performing a same-sex marriage ceremony in the country. Same-sex marriages became legal in 2010, and the country has been regarded as one of the top 10 gay wedding destinations in the world. Gay couples get to enjoy most of the rights and benefits available to couples of the opposite sex.
Polygamy in Iceland
Polygamy is illegal in Iceland. A marriage can only be a union between one man and one woman. Even before the marriage registration is performed, spouses are usually required to provide evidence that they are single and not in any current relationships elsewhere, both within the country and abroad. Marriages between multiple people are frowned upon and not common at all in Iceland. The polygamy law has been known not to be overly strict, though, because there are some rural areas where this type of marriage is practiced without being criminalized. This type of marriage is also not popular in the country due to widespread religious beliefs.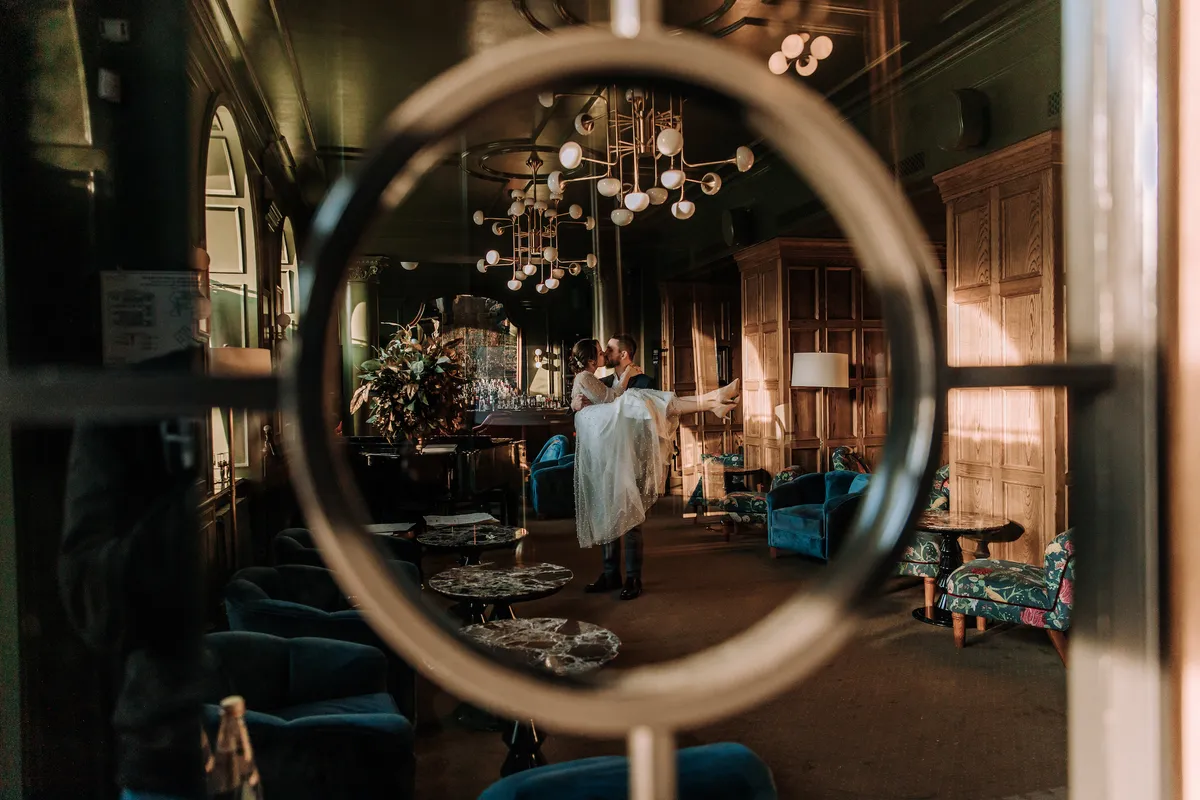 Marriage Laws and Rights, Costs and Duties
Laws and Rights
The legal marriage age in Iceland is 18 years, and there are no provisions for spouses below this age. This implies that even with parental consent, a person younger than 18 will not be allowed to marry. A marriage ceremony in the country is only legal when performed by a state-authorized registrar or the head of a registered religious organization. In Iceland, no marriage ceremony will be allowed or performed if there is an impediment to the marriage; therefore, spouses who want to get married must provide evidence that they are facing no impediments to marriage at the time of the marriage ceremony.
Spouses who are related by blood, adoption, or affinity are not allowed to get married in the country, and spouses must have full legal capacity and competence before entering a marriage. Both spouses must be mentally fit and have no underlying diseases at the time of marriage. A marriage can only be annulled under special circumstances. A marriage may be annulled if one or both of the spouses were still in a previous marriage at the time of entering a new one. Spouses who are married or engaged to another person are not allowed to enter into new marriages. If the marriage was performed under duress or as a result of threats or coercion, it may be annulled. A marriage must be the result of the free will and consent of both parties involved.
A partner may file for divorce if their spouse is unfaithful, away for too long, or mentally incapacitated. Spouses do not need to reach a mutual agreement for a divorce to happen. If a spouse reaches the conclusion that he or she will no longer like to proceed with the marriage, they may request for such a union to be terminated.
Both spouses have the right to enjoy the marriage rights and benefits provided by the government of Iceland.
Both spouses have the right to give birth to children and raise their offspring based on their moral and religious grounds. Both spouses have the right to participate in politics and other social activities. In Iceland, the husband and wife have equal rights and are each entitled to their properties and assets. Both spouses have the right to sign a prenuptial agreement stating the terms of the marriage. Both spouses also have the right to have joint bank accounts as well as properties and assets. The financial responsibilities and management of jointly owned assets are shared between the two spouses.
Costs
The cost of conducting a wedding in Iceland typically depends on the budget of couples and their preferences regarding the number of attendees and the kind of activities performed. The cost of a civil marriage ceremony is way less than that of a religious or traditional wedding. Generally, a civil marriage in Iceland costs about $70 for those performed on weekdays. If a marriage is to be performed on a special day or at a different venue chosen by the couple, it attracts more fees, and the eventual cost goes up.
Traditional marriages in Iceland have an average cost of 200,000 ISK (about $1400), and this cost can be reduced or increased up to 1,000,000 ISK or even more. It all depends on the budget or the couple's financial capabilities. Some of the major expenses include entertainment, catering, transportation, and catering. The cost of renting a wedding venue is also a big part of the wedding expenses.
Duties
Both the husband and wife have duties and obligations to one another. One of the most important obligations of both spouses in a marriage is to show love and respect for each other. Both spouses are expected to love each other and respect their respective families. Mutual support and decision-making are very essential in Icelandic marriages. The husband and wife are meant to support each other, discuss issues affecting the family, and reach a mutual agreement.
The financial and maintenance responsibilities should be shared between both spouses to ensure the smooth running of all activities in the entire household. Both parents are expected to take care of their children and provide all the necessities they require to live a comfortable life in the country.
Final Thoughts
Iceland is big on equality in marriages, and the husband and wife both have equal rights, duties, and obligations. Upon marriage, each partner is fully responsible for his or her assets and liabilities; however, both partners have the right to own and purchase properties together. The assets of spouses may be divided into different cases as they deem fit. Some may be matrimonial, while others may be separate properties.\
Iceland is a beautiful country, and marriages are celebrated in a unique and lavish manner. Since the majority of the people living in the country are Christians, church marriages are the most common. Church services typically last only a few hours, after which a wedding reception is held. The wedding reception usually lasts several hours, and some weddings may even run for multiple days. This article includes everything you need to know about marriage in Iceland.
Don't make your lover wait. We're sure it will be «Yes».
Proposal will take a few clicks