Everything you need to know about marriage in Italy
15 Feb 2023
·
23 min to read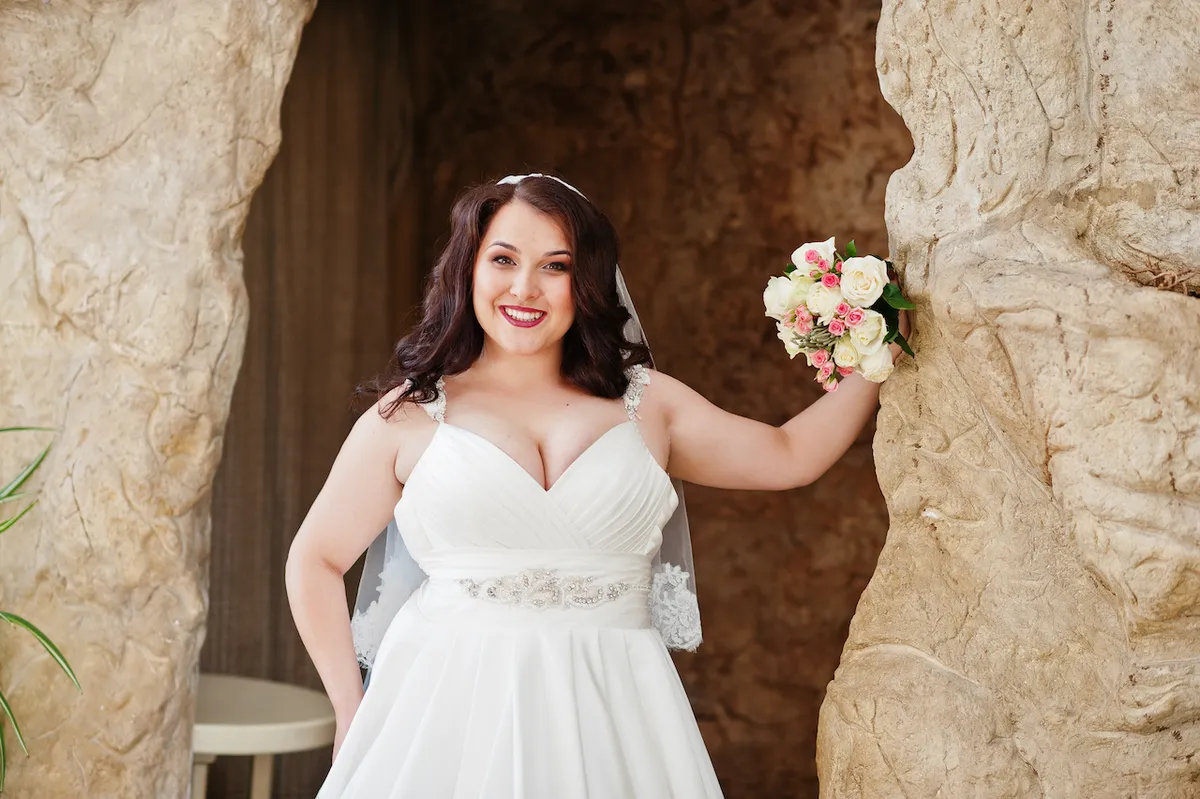 The two major ways couples can get married in Italy are either through a civil marriage or a religious or traditional marriage. Every year, marriages held in Italy fall in the range of 200,000. Civil and religious marriages are both legal. However, all religious marriages, except Catholic marriages, require a civil ceremony for them to be legally binding. According to Italian law, a same-sex relationship referred to as a "civil union" is allowed. This union holds similar rights and responsibilities as those of marriage.
Other than the two legal ways of getting married in Italy, couples may also conduct ceremonies such as symbolic weddings or simple blessings to commemorate their marriage. However, these are not legally binding and a civil registration is required for this type of marriage to be recognized by law. There are certain documents required during the application and registration process of a civil marriage. Most couples often have to follow all the procedures and submit the required documents to get a marriage certificate. This article will explain the different types of marriages in Italy as well as the costs and laws guiding them. Let's get started.
Types of Italian Marriages
Different kinds of marriages take place in Italy, with the most common forms being civil and religious ones. They are the only two marriages recognized by law, and although couples are allowed to freely hold any kind of marriage, they must hold a civil registration for it to be legally binding. The types of marriages held in Italy are stated below:
Civil Marriages
This is the major marriage type that is legally binding in Italy. It is held in a city hall and is performed by the mayor or civil registrar in Italian. During the course of the ceremony, articles of the Italian code are read by the authorized officiant and the couples exchange marital vows. The couples are allowed to write their own personalized vows, music or poetry. Couples are required to contact the registrar's office of the town hall where they intend to marry. This is so they can be aware of the documents they are required to submit as well as the timeframe or prior days to the ceremony in which they must be submitted. These documents are stated below:
1.A valid passport
2. An original birth certificate
3. Proof that there is no impediment to marriage. This is usually a document or sworn affidavit stating that any previous marriages have been terminated and there are no current obstructions to marriage.
The affidavit is referred to as the "Dichiarazione Giurata. It is sworn in the presence of a U.S. consulate officer that has been accredited in Italy. After the affidavit document is issued, the person is required to legalize it by bringing it to the Legalization Office (Ufficio Legalizzazioni). It must be authenticated in the same consular district where the person did the affidavit. The Prefettura is in charge of this authentication. Alongside the affidavit described, another document must be submitted. This document, referred to as the Atto Notorio, states that there is no obstruction to the marriage. In addition to this, the declaration must be signed by two witnesses who are over 18 years of age and not related.
After all the documents are duly completed, the couple is to present them at the marriage office of the town hall in the same city where the marriage ceremony will be conducted. A 'declaration of intention to marry' (Dichiarazione di Matrimonio) must be made before a civil registrar. The declaration has to be performed in Italian, and if the person getting married is a foreigner who does not speak Italian, they have to be accompanied by an accredited interpreter.
Upon the completion of all the above steps, the couple can plan and choose their desired wedding date. Public announcements (Civil Banns) must be posted for a minimum of two consecutive weeks, including weekends, for the marriage to take place. The cost of performing a civil marriage involves the payment of some fees and the rental of the marriage hall to be used.
Religious Marriages
Italy is a widely religious country, with most of its citizens being Christians. Marriages performed in the Catholic Church are legally binding in the country. Any ceremony that is performed by a non-Roman Catholic clergyman is not legal and protected by law unless the couple first performs a civil marriage. Either one or both couples have to be Roman Catholic before they can be married in the Roman Catholic faith. Italian Catholic churches already have an agreement with the state that allows all Roman Catholic churches to be able to conduct wedding ceremonies that include all civil proceedings.
Roman Catholic Marriages
This is an Italian marriage where couples are joined together in church by a Catholic priest. This marriage is recognized by the state with its full civil effects in place. Catholic churches in the country provide two options for couples planning to get married. The first option is a ceremony in the church with two marriage contracts. It includes one contract with their god and the other with the state. The second option is a ceremony in the church with one marriage contract with their god. This option is meant for couples who have already had a civil wedding.
There are certain documents that may be required by the couple in Catholic wedding ceremonies. These documents are to be presented to the church during the course of the ceremony. They are stated below.
Certificate of baptism
Confirmation certificates
A written letter of no impediment or obstruction to marriage (Nihil Obstat)
Certificate of First Communion
A written letter of permission to the priest
Proof of premarital course attendance
Upon the submission of these documents, the wedding ceremony then takes place. The minimum legal age to get married in Italy is 18 years. This applies to both civil and religious marriages.
Symbolic Marriages
Some Italian couples opt for symbolic marriages. However, they are not legally binding or recognized by the law of the country. Couples who plan to perform a symbolic marriage must have completed a civil ceremony and submitted all paperwork relating to the marriage contract. Symbolic marriages are usually held by couples who are not Christians or generally religious and cannot hold their wedding ceremony in churches.
Couples often celebrate symbolic marriages with family and friends. The ceremony can be held in the preferred location of the couples, which is usually outdoors at a venue or park. These types of marriages can be conducted by an English-speaking celebrant or performed in other languages. Symbolic marriages often follow the traditional ceremonial rites according to the region or community. These usually include the exchange of rings, vows, first dance and kiss, dancing and feasting. Symbolic marriages are popular with foreigners getting married in Italy as they greatly reduce the cost of the wedding ceremony.
Same-sex Marriages
It is legal for same-sex couples to get married in Italy. Such a marriage is called a civil union, and most legal protections and rights offered to the marriage of the opposite sex also apply to it. This bill was passed in Italy in 2016. Same-sex couples usually partake in civil ceremonies and/or symbolic ceremonies as they are not allowed to get married in churches. The Roman Catholic Church frowns upon same-sex relationships and is opposed to any recognition of same-sex marriage.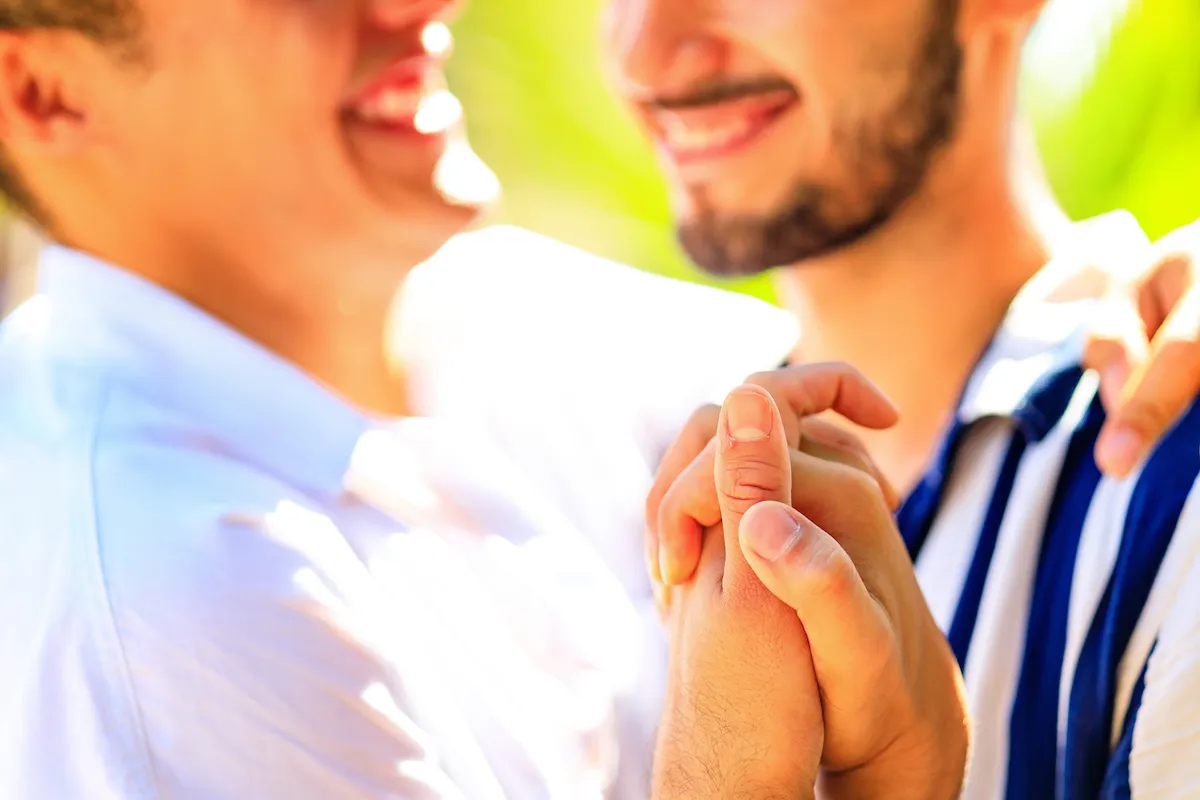 Popular Marriage Traditions in Italy
Several traditions are celebrated in marriage ceremonies according to ancient history, beliefs, and other customs. Some of the most common traditions in Italian marriages are stated below:
Engagement
Engagement is a marriage tradition celebrated in most marriages around the world. A man has to propose to a woman with a ring that has a diamond to sign as a symbol of everlasting love and a promise that the partners are to marry. This promise to marry is sealed by a romantic kiss. This marriage rite dates back to the medieval period and is still widely practiced all over the world. Most couples often publicly announce to the world that they are getting married, and marriage preparations are allowed to start depending on the duration preferred by the couple. It can take anywhere from a month to a year.
Bachelorette and Hen Parties
This is usually conducted by the maid of honor and best man of the bride and groom, respectively. The groom organizes a party prior to the planned wedding day. This party is meant to be a wild night of fun filled with food, drinks, and games. It is meant to celebrate the beginning of a new era for the groom. Hen parties can be held anywhere, and they often include a lot of drinking and noise. The best man brings all the friends together to say nice and funny things about the groom to have some fun.
Superstitions
The green color signifies hope and good fortune, and it is customary for a bride in Italy to spend the night before the wedding in her parents' house wearing a green dress. Any gold jewelry is regarded as bad luck and should not be worn by the bride. Western traditions such as wearing something old, something new, something borrowed, something blue, etc. are also practiced in Italian weddings.
Italian Wedding Rings
This is one of the most important ceremonial rites in Italy where the bride and groom exchange wedding vows. The wedding band is called Fede, which means faith in Italian. It is the strongest symbol that signifies the love and bond as well as the commitment the couple have to each other. In Italy, the wedding ring is worn on the left hand. The exchange of rings is one of the ceremonial rites that is looked forward to the most by the couples, their family, friends, and other attendees.
Wedding Reception
After the main marriage ceremonies are concluded, the couples proceed to hold a wedding reception. The reception is held in a separate venue, usually on the same day as the actual wedding ceremony. Usually, guests arrive at the reception venue before the couples arrive. They are often entertained with food and drinks while they wait for the couples. Food and drinks play a major role in the celebration of marriages in Italy. The wedding reception includes the eating of various delicious foods and drinks such as wines, liquors, and limoncello.
During the banquet, the guests bang glasses with spoons as a way of encouraging the newlyweds to continue kissing. There are some ancient rites that couples and members of the wedding party participate in. It is a custom for the best man to cut the tie of the groom and try to sell it to different guests as the wedding reception progresses. There are different games played by the couples, wedding party, and various guests. Friends of the couple often sneak away during the ceremony to play tricks and games. After the celebration, the bride throws her bouquet to a group of single ladies, and there's a belief that whoever catches the bouquet will be the next person to get married.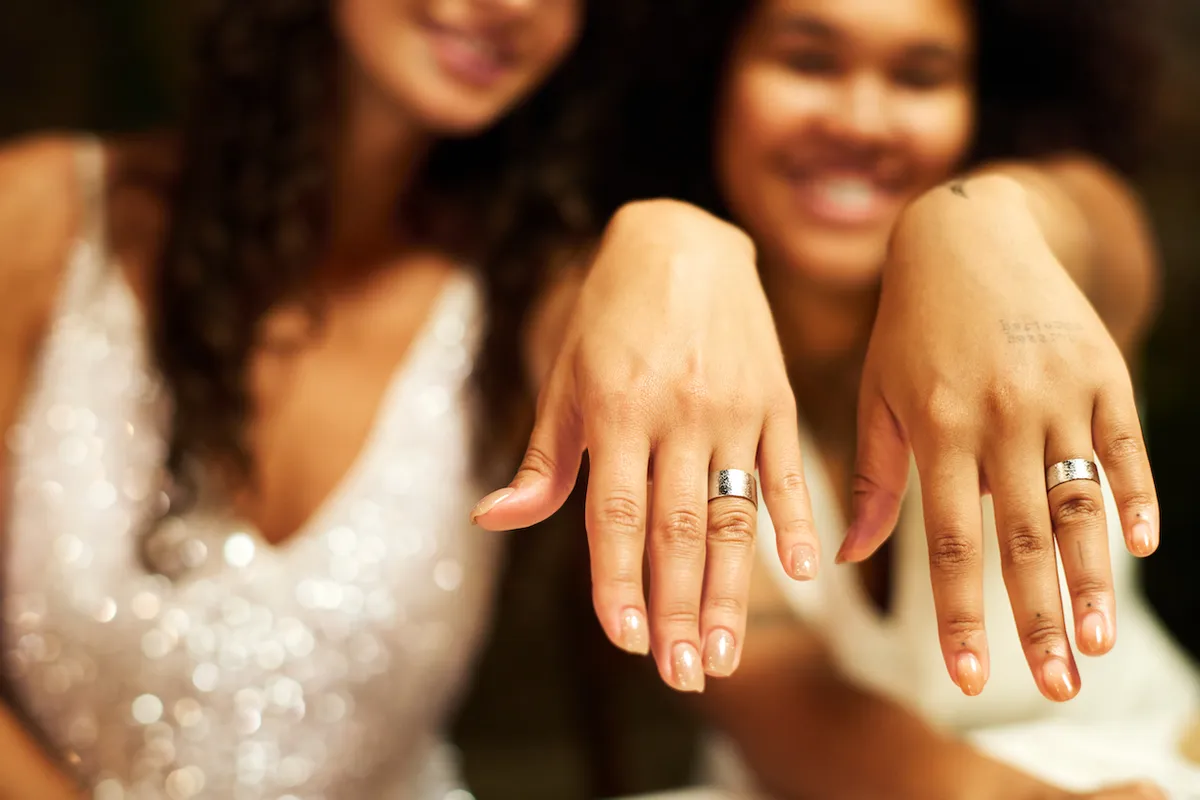 Marriage Laws and Rights, Costs and Duties
Laws and rights
Italy is a serene country, home to a variety of amazing architectural wonders, and this makes it the perfect destination for weddings. However, there are still a number of laws that you have to abide by before your marriage can be declared legal and this affects both citizens and foreigners.
Like most countries in the world, you have to be single (not currently in any form of marriage), be officially divorced or widowed to get married in Italy. The parties getting married must be 18 or older, and underage marriages must be consented to by either of the parents.
Incestuous marriages are highly frowned upon in Italy. One is not allowed to marry relatives, either by direct link or through adoption. If you're Catholic, you're expected to have your civil wedding before any other religious celebrations before the wedding can be deemed legal.
Due to the close proximity of Italy to the Vatican, in high priority, both or one of the spouses must be Catholic. In the event that the spouses are of different faiths, only the parish bishop would approve such a union. You would have to provide the necessary paperwork that attests to your identity and that of your spouse.
As a foreigner planning to get married in Italy, there should be no issues as long as you have all of the necessary documents and paperwork submitted by the deadline. One of the most important steps to take when planning a wedding in Italy as a foreigner is to contact your home country's consulate in Italy, who will advise you on what you'll need to provide to ensure a successful wedding.
A valid birth certificate and a passport or national ID are to be submitted to validate you and your spouse's identities. If you've been previously married, a divorce or death certificate is necessary to prove that you're no longer married.
A certificate of non-impediment to your marriage, also known as Nulla Osta, should be issued by your home country's consulate and would be submitted to the civil registrar. A statement known as Atto Notorio further confirming no impediment to your marriage must be signed by two witnesses who must not be family members and should also be submitted to the civil registrar. A declaration of intent to marry must also be filed with the office of the registrar, which would then be posted at the registry office. At the wedding, you would sign your marriage certificate and you'll be given an official marriage license, which you'll need to bring back to the registry to receive what is known as an apostille stamp, which verifies the marriage certificate.
If you choose a Catholic marriage, you must provide the Catholic church with the following information before you can be authorized to marry in the church: A certificate of confirmation, a certificate of first communion, a certificate of baptism. You should also provide a written letter of permission from your priest, an affidavit proving that there's no impediment to your marriage, and also a document showing you attended a premarital course.
In essence, for a civil wedding in Italy, you just need to submit all the necessary documents required of you as a citizen and also as a foreigner. For a Catholic wedding, you need to abide by all the rules and laws of the Catholic church. You can receive advice from your local parish on how to go about it.
Just like in any other western society, there are rights that come with getting married, and these rights are also recognized in Italy. Due to emotional bonds, it is difficult to make one right count in the family; however, all rights must be equally respected.
Both the husband and wife have a say in the governance of the home. They share the responsibility of sustaining the home and the entire wellbeing of the children. It doesn't necessarily fall on the shoulders of just one person. It is unlawful to deprive a woman of her means of sustenance. Even if they are born out of wedlock, the children have a number of rights, including access to education and support. They have a right to a direct relationship with their parents even if they're not in the same location.
In essence, the Italian law ensures full equality among spouses and also prioritizes the interests of the children above those of the parents.
Costs
The amount of money that goes into an Italian wedding largely depends on the crowd you're expecting and how grand you want your wedding to be. Since Italy is a perfect location for a destination wedding, it just costs slightly higher than its European brethren. An average Italian wedding catering to about 100 people is estimated to cost between 15,000 and 20,000 euros, and this excludes the location, hairstylist, makeup for the mothers of the bride and groom, honeymoon etc. According to a survey done in 2022, the cost of an Italian wedding with the inclusion of a honeymoon can go up as high as 15,000–75,000 euros, which is relatively expensive compared to other countries.
Duties
In Italian society, the duties of a new couple to themselves or society are relatively easy. They are responsible for each other and are obligated to provide assistance, both moral and material. They're both expected to mutually contribute to whatever needs may arise in the family. Under the law, partners are not obligated to be faithful, and faithfulness in marriage is an act that should be decided and done according to personal preferences. The couple is obligated to provide for the basic needs of the family, and in the event that they're not capable, the government would assist with the fulfillment of those duties. They are expected to provide emotional and financial support for each other and, by extension, the entire family. Finally, either one of the couples has the duty to make decisions in the case of any medical emergency or in the eventuality of death.
Conclusion
Italian marriages are filled with elaborate ceremonial rites and traditions based on the cultural background of the couples. Both civil and religious marriages are recognized and protected by law in Italy. Only religious marriages conducted in Roman Catholic churches are legal because these churches are approved to carry out the due civil registration processes in the church, unlike other denominations that are not authorized to do so.
Couples who are Christians but not Catholics have to still hold a civil marriage to get a marriage certificate that is legally binding.
The average length of civil marriages is 20 to 30 minutes, and couples are allowed to hold other forms of marriage after the civil registration is completed. A Catholic ceremony usually takes about an hour, and it is followed by a wedding reception where the couple and guests dance, eat, and generally party together. Couples from the southern part of Italy do some traditional dances, such as the Pizzica. Same-sex marriages cannot be held in churches in Italy. This article has told you everything you need to know about marriage in Italy.
Don't make your lover wait. We're sure it will be «Yes».
Proposal will take a few clicks