Everything you need to know about marriage in Japan
8 Feb 2023
·
20 min to read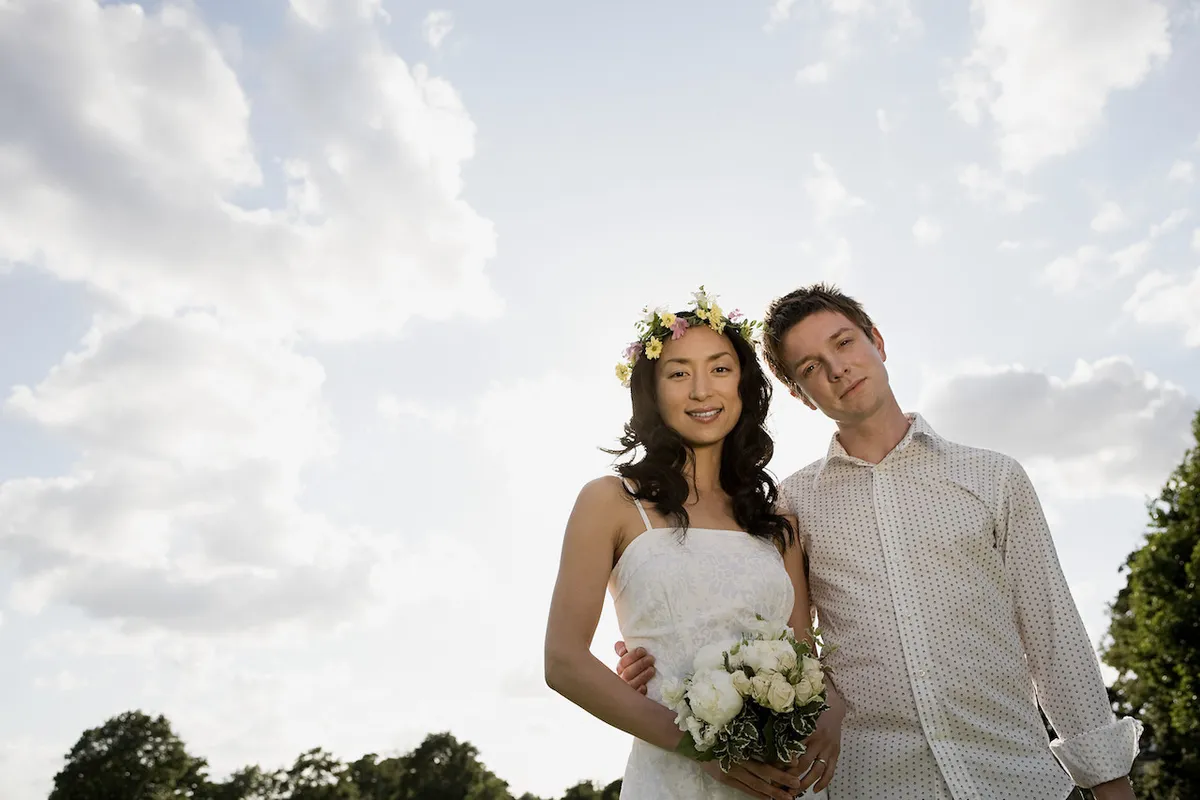 Japan is an East Asian island country famous for its amazing technology and natural scenery. Over 500,000 marriages are performed every year in Japan. The country allows both its nationals and foreigners to conduct civil and religious or traditional wedding ceremonies. Other forms of marriage, such as secular or symbolic marriages, may be performed; they have no legal grounds. The country only recognizes and protects civil and religious or traditional marriages. In the past, traditional Japanese weddings used to be secular, with no typical Religious affiliations and communal backgrounds, on the other hand, are now infused in marriages.
The minimum marriage age in the country is 18 years old, according to the country's marriage laws. This marriage age applies to both male and female spouses as well as native Japanese and foreign nationals. The only way spouses who are below this age can get married is by providing parental guidance beforehand. Generally, the family registration sheets are the most important aspect of marriage registration in the country. Upon the change of the status of the spouses from single to married, they are generally recognized as being married in the country automatically.
It is up to the spouses to decide if they want to have a wedding ceremony or not. Marriages in the country are usually performed in accordance with Christian marriage traditions or Shinto traditions. Marriages in Japan are typically either arranged by the families of both spouses or by the spouses themselves. The former option is in situations where both families make marriage arrangements according to their own authority, while the spouses marry each other for love in the latter option. Read on to understand more about marriages in Japan.
Civil marriages
Civil marriages are performed by state-authorized officiants and are held in the civil registry. This type of marriage is the most popular option with foreigners in Japan; however, it is also available to citizens of the country. Spouses who want to perform a civil marriage in Japan may use the registry in their municipality or district. An important eligibility criterion for marriage in Japan is that foreign spouses must be eligible for marriage in their home country before they are permitted to perform a marriage in Japan. This implies that spouses who are prohibited from getting married in their home country for one reason or another are not allowed to get married in Japan. Japan is one of the fastest-growing countries to marry in.
Most times, couples are able to conduct their marriage ceremony the same day they apply for a marriage license. The minimum age of marriage must be met by spouses before they are allowed to conduct a marriage in the country. The stipulated age for marriage is at least 18 years for both males and females. However, with the provision of parental or guardian consent, spouses below this age may be allowed to marry. A divorced woman must wait six months before being allowed to marry again. The spouses getting married must also have single civil status at the time of the marriage application and registration.
Even though the process of contracting a marriage is quick and straightforward, certain documents are not overlooked, and the spouses must provide either originals or copies of the required documents as requested by the registrar or civil registry. The freedom to marry certificate obtained from foreign countries must be used within the timeframe it's eligible for. Failure to do so will lead to a new application process for the certificate. The documents that must be submitted by the two parties getting married in the country are stated below.
Documents Required
Konin todoke. This refers to the application for the registration of marriage in Japan, and it must be submitted by both applicants.
A valid means of identification. This includes a national ID or a valid passport.
Both spouses are required to submit copies of their birth certificates. The certificate must include their names as they are currently addressed as well as their parents' names.
A certificate of freedom to marry must be provided by the spouses getting married. The paperwork is also referred to as an "affidavit of competency to marry." This document will show that the spouses are eligible to conduct a marriage in the country.
Divorce or death certificate. This may be required by some registry offices. Spouses who were previously married and became widowed or separated must provide this paperwork to show their previous marriage was legally terminated.
The required documents submitted by spouses may slightly vary depending on the local marriage registry office that is used. Spouses are required to verify ahead of time with the office in their municipality to ensure they have all the necessary paperwork required to register the marriage. The documents of a foreign spouse can be obtained from their home country directly or through the embassy or consulate of their country in Japan. However, there may be fees attached before such authorities issue the necessary document.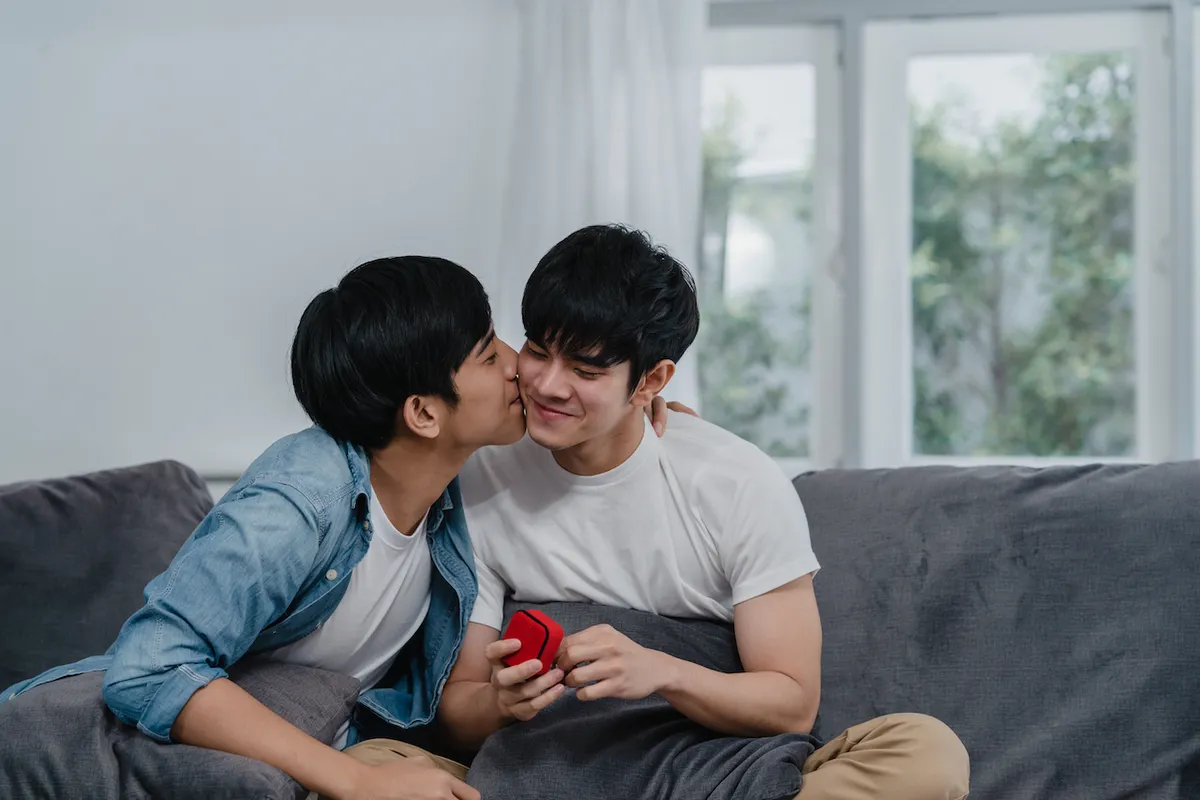 Religious and traditional marriages
Religious marriages are also legally binding in Japan. The country is made up of three major religions. Over 60% of the people living in Japan practice Shinto. The predominant religion is Buddhism, and another popular religion in the country is Christianity. Shinto leans more on traditions than it does religion, and generally, more than 50% of Japanese nationals regard themselves as having no religious affiliation. Spouses have the freedom to contract a marriage in the country based on their personal preferences. In recent times, Japanese marriages have been mixed with a touch of both traditional and western elements, and Shinto marriages are performed by most people in the country.
This type of marriage takes place at the shrine between the spouses. The location of the shrine varies and is sometimes located in a hostel. The Shinto marriage ceremony is usually attended by only close family and friends, and there are various ceremonial rites that are performed by both spouses as well as their respective families. Shinto marriages are often concluded with a symbolic offering presented to the Shinto deities known as Kami. Christian marriages usually involve the exchange of vows and rings during the church service. Church weddings are typically held in the morning, followed by a wedding reception as a type of party in a different location later that day.

Japanese marriage traditions
Sansankudo
This is a ceremonial rite that is performed in traditional Shinto marriages in Japan. Here, the bride and groom are required to drink from a cup of sake. Sake is a traditional Japanese alcoholic beverage, and the Sansankudo refers to "three cups thrice." The norm is for the spouses to take sips from the cup during the ceremony.
Hikidemono
This is a unique marriage ritual that is performed in Japan. The Hikidemono refers to the bag of gifts that are presented to the guests at the end of the ceremony. Most times, gift bags are left on the seats of guests as a way of thanking them for attending the wedding ceremony, and the bags may be filled with various items such as confectioneries, cards, and more.
Shinzenshiki
This is a marriage ritual that is referred to as "marriage before the gods." It is unique to Shinto and is the term given to the actual ceremony performed by the priest at which various marriage ceremonial sites are performed. The ceremony is attended by the families and friends of the spouses.
Same-sex and polygamous marriages in Japan
Same-sex marriages are not recognized or protected under the laws of Japan. It is legal for a person to be a homosexual and engage in same-sex sexual activities in Japan; however, such a person is not allowed to enter into a relationship with another person of the same sex.
Polygamy is strictly prohibited in Japan. A marriage can only be contracted between a man and a woman. This implies that if a person is still in a marriage, they are not allowed to enter a new relationship unless the previous one is legally terminated. There are no exceptions to this rule in this country.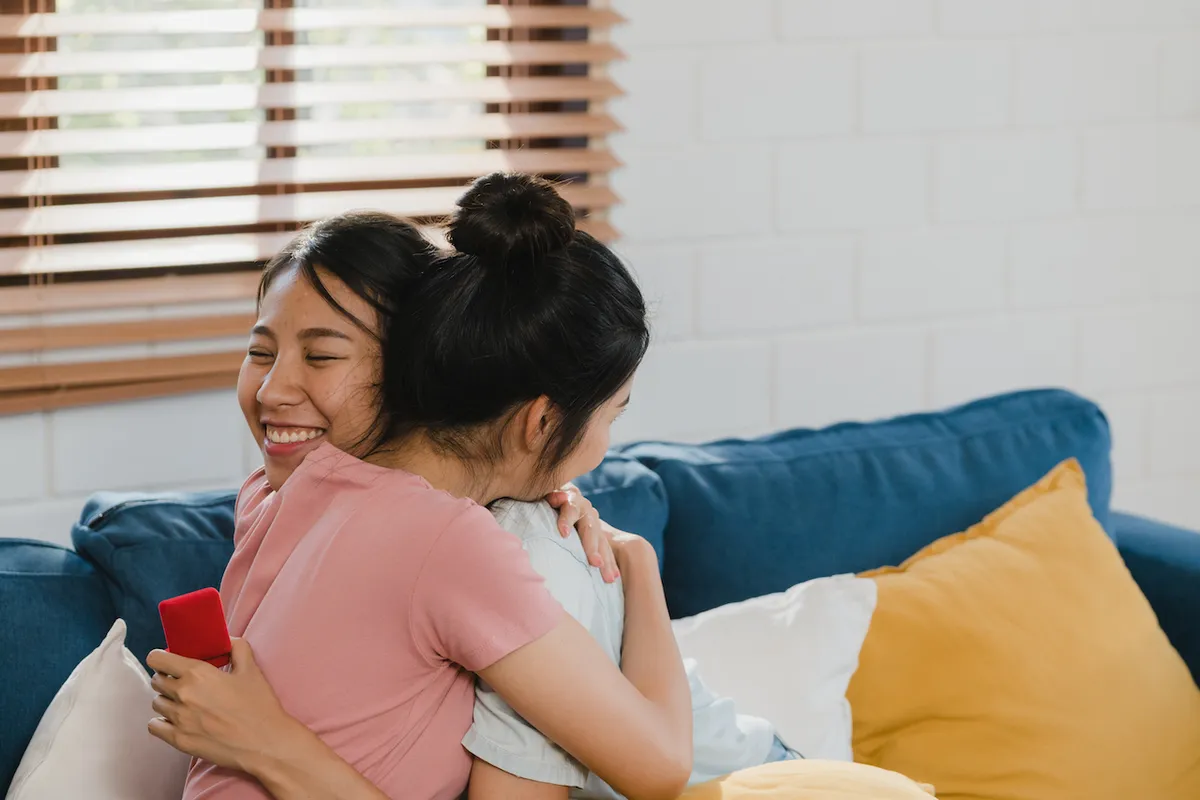 Marriage Laws and Rights, Costs and Duties
Laws
Compared to some other countries in Asia and the rest of the world in general, the marriage laws in Japan are simple and not overly strict. Eligibility for marriage is determined by a number of factors, such as the legal minimum age for marriage, which is 18 years for males and 16 years for females. Parental consent is not required if both parties are 20 years of age or older; otherwise, permission must be obtained before marriage can be contracted. Only a civil registration determines the legality of marriage in Japan; once the marriage is registered at a municipal government office in Japan, a ceremony is not mandatory.
While couples might decide to hold religious or customary ceremonies, they do not possess any legal value. Foreigners must have permission to marry from their home country before they can marry in Japan; those who are barred from marrying in their home country cannot marry in Japan. If one of the couples is a foreigner, he or she must submit an affidavit among other documents attesting to the foreigner's ability to contract marriage. Couples may not marry if they have any affinal relationships, which includes siblings, step-siblings, uncles, aunts, cousins, and grandparents. Voluntary consent, void of any interference or coercion, must be obtained from the couple. They must understand the concept of marriage before consenting to it.
People who have changed gender can marry because marriage is defined by the law as a union between a man and a woman. At the time of marriage, couples must be single; they must not be in any existing relationship when entering into marriage. If both parties have been in a legal marriage prior to that time, proof of the non-existence of such a marriage, which could be in the form of a divorce certificate or a death certificate, must be submitted to the civil registry. Women who have been divorced can only enter into a new marriage agreement six months after the divorce date. All documentation must be submitted and verified by the appropriate authorities before marriage can be declared legally binding. All foreign documents must be translated into Japanese by an authorized translator.
Rights
Men and women have inalienable rights as humans; therefore, married people also have rights that are made available on account of contracting marriage. Both the husband and wife have equal rights to exercise their property rights, inheritance rights, conjugal rights, right to divorce, choice of domicile residence, etc. Under property rights, the husband and wife have the right to own properties individually unless there is an agreement on the marital regime under which the marriage was contracted that states that the property acquired before and during the marriage is jointly owned. The couple has the right to use, own, and discard property as they see fit.
Unmarried men and women have the right to secure employment and do not face discrimination at the workplace. The same applies to married people; they have the right to work without any form of restriction on their actions, pay, or ambitions. Conjugal rights between the husband and wife must be exercised; however, in serious cases, such as illnesses, the affected spouse may be restricted from exercising this right. Both the husband and wife can inherit property. In the event of the death of one of the spouses, the estate of the deceased spouse goes to the surviving spouse.
The husband and wife have the right to decide whether or not to have children or adopt; they assume the role of legal guardians of the children and exercise parental authority when necessary. The husband and wife have the right to file for and finalize divorce on the grounds of infidelity, mental illness with no hope of recovery, desertion, or other reasons. They also have the right to get divorced based on mutual decisions if the marriage is no longer working and there are no hopes of making it work.
Costs
In Japan, it is not necessary to hold a wedding ceremony; once marriage is registered, it is considered legally binding. Couples always want to make their big day as memorable as possible; therefore, they host ceremonies to commemorate their love. Couples can decide to host a low-budget, intimate ceremony with just family and a few friends or an expensive, extravagant ceremony with a long list of guests. There's not so much difference between a traditional Western wedding and a Japanese one; an average wedding of about 70 to 80 guests costs around 3.34 million, which is approximately estimated at $30,000.
The husband and wife can decide to buy their attire from a local brand or from designers; renting wedding attire is a common trend in Japan. Gowns and tuxedos cost 10,000 to 100,000, while a traditional attire known as the kimono costs around 90,000. In Japan, couples do not always need to worry about the food and drinks of invited guests as they have to pay an entrance fee of about 5,500 to 11,000 yen, which is approximately $50 to $100. This covers the catering costs for the guests. Wedding venues often offer package deals for couples; venues that do not offer package deals cost around 200,000 to 400,000.
Couples can hire a wedding planner to alleviate the stress of planning a wedding and putting together a working budget; however, this comes at a cost of at least $250,000, and it is often well worth the money. Flowers and decorations might come with the package deals at wedding venues, but in the basement of one, flowers and decorations cost around 30,000 to 60,000. Photography and videography cost around $100,000 to $200,000 each. Because prices are not fixed, the cost of hosting a wedding ceremony may vary depending on the size and what the couple hopes to achieve.
Duties
Japanese society recognizes the equality of husband and wife in the home; therefore, the roles and responsibilities of the couple are not based on traditional gender norms but on the couple's ability to carry out their duties effectively. The husband and wife's first duty is to one another; they both have an obligation to provide mutual assistance in the management of the home, make mutual decisions in matters that affect the welfare of the family, and be committed and loyal to one another. The husband is traditionally seen as the head of the home, but this role is equally carried out by both spouses.
The husband plays a major role in the home as a provider, but this is not limited to him alone; the wife can also assume the role of provider provided she has the means and there is a mutual agreement on the joint contribution to the welfare of the family. Spouses have a duty to take on a single common name, which can either be that of the husband or wife. They also have a responsibility to provide proper educational and moral upbringing as well as a conducive environment for the development of the children in the home.
Final thoughts
Getting married in Japan is quite simple and quick. Spouses are able to obtain a marriage license the same day their marriage application begins. The country allowed marriages between Japanese nationals and foreigners from any other country in the world. A civil marriage conducted in Japan is also recognized and protected abroad.
Some of the most popular wedding venues in Japan are the Fujiya Hotel, Maruyama Park, the Hotel Gajoen, and the Heian Shrine. The country is quite beautiful, with several natural attractions. Most of the marriage ceremonies performed in Japan are quite different from those in the western world. However, over the years, western traditions have also influenced Japanese wedding ceremonies. This article is a complete guide to everything you need to know about marriage in Japan.
Don't make your lover wait. We're sure it will be «Yes».
Proposal will take a few clicks