Everything you need to know about marriage in Kuwait
5 Apr 2023
·
19 min to read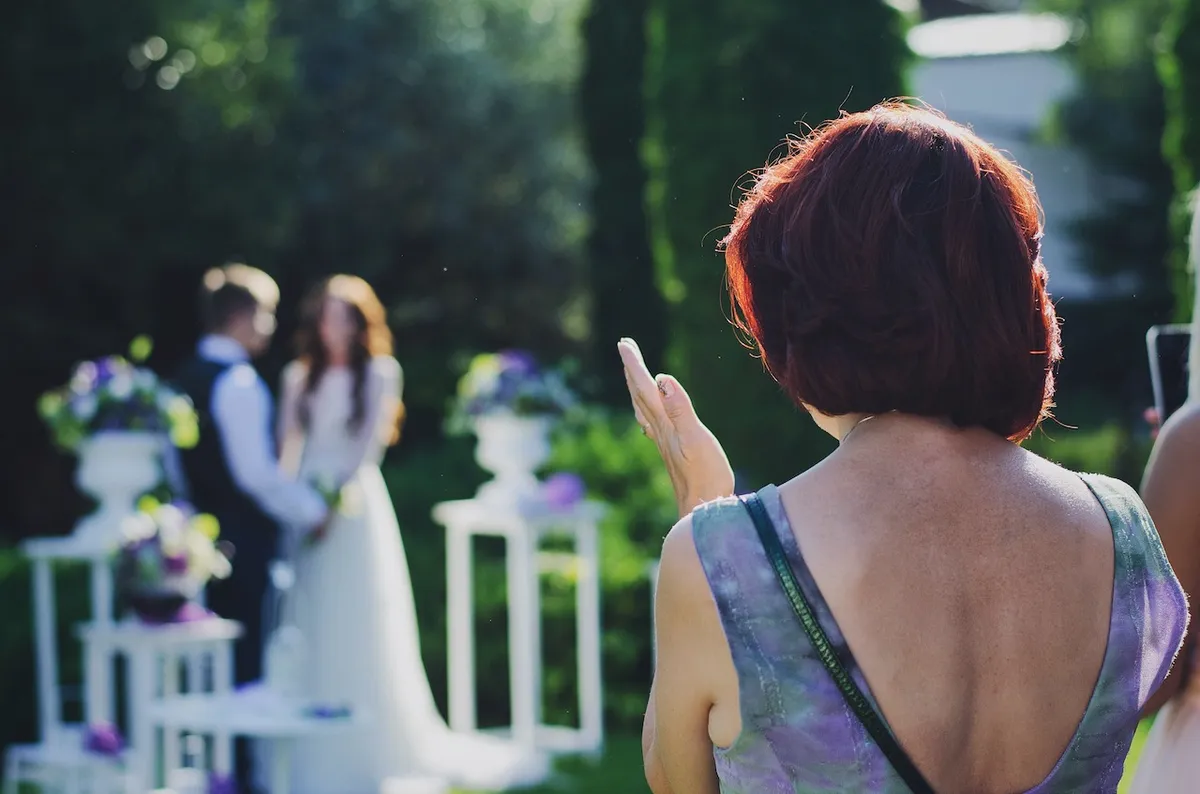 In Kuwait, over 13,000 marriages are held every year, with the majority of them being religious marriages. The two major types of marriage in this western Asian country are civil and religious marriages; however, there are different rules guiding how these marriages are performed. The percentage of Muslims living in this country is over 90%, and the number of citizens practicing Christianity and other religions in the country is very low. Muslims are not expected to get married in a civil ceremony. The only legally binding way to marry as a Muslim in Kuwait is to conduct a Muslim wedding, as civil ceremonies are totally disregarded and not necessary under the laws of the country.
The marriage laws guiding those of Christianity and other religions can be a bit tricky, and couples are required to be well informed about their religious body to determine if they will need an additional civil ceremony after a religious marriage is concluded. In Kuwait, Catholic-Christian marriages are legally binding, whereas those of evangelical Christians are not recognized by law. Christians of other denominations must also conduct a civil marriage for their union to be legal in the country.
The legal age for marriage in Kuwait has been subject to different discussions and conventions over the years. The legal age of marriage for males and females is not the same, as a male can get married at the age of 17, while a female can marry at the age of 15. Marriages between people who are younger than those stated ages may be approved if there is parental consent. Continue reading to discover more about the marriage practices and everything they entail in Kuwait.
Civil marriage
A civil marriage is recognized and protected under the laws of Kuwait, but there are certain couples who may not be able to perform them depending on their beliefs. A civil marriage is not legally binding for Muslims in the country. Muslims must hold their marriages according to the principles of Sharia law. This type of marriage is an option available to non-Catholic Christians who plan to get married in Kuwait. It can also be performed by foreign nationals in the country as well as other non-Muslims or religious bodies.
Civil marriages are held in the Ministry of Justice building and performed by an authorized registrar. This type of marriage is usually held on Sundays and Wednesdays, and to marry in the country, there are conditions that must be met by the spouses as well as documents that are required of them to submit during the marriage registration. Foreign nationals may have to request some documents from their home country with the proper legislation to be presented in Kuwait for them to legally marry. The documents required for a Kuwaiti marriage are listed below.
Required Documents
A valid means of civil identification. This must be submitted by both a Kuwaiti national and a foreign spouse. Kuwaiti applicants can submit a certified national ID, while a resident applicant may submit a passport.
Widow applicants must submit a determination of heirs document. This applies to partners who had a deceased former spouse. The transfer of ownership or unallocated assets must be clearly stated.
Determination of heirs This should also be submitted in situations where the guardian is deceased.
Spouses who are not officially documented in Kuwait and, as such, are illegal residents, must submit a letter from the executive committee. They are required to complete a personal identification form during the application process.
Divorce decree or certificate. This is to be submitted by spouses who were previously married. It will serve as evidence that all previous marriages were lawfully terminated after the separation of both partners.
In cases where the groom is a student, dealer, unemployed, or retired, they must provide a letter from the public institution for social security.
For a male spouse who serves in the military, a marriage permit from the employer must be provided.
Special power of attorney
Religious marriage
The legality of religious marriages in Kuwait is restricted. Marriages conducted under Muslim beliefs according to sharia law are legally binding, while those conducted under other religious beliefs are not, except for Christians in the Roman Catholic Church denomination. Other religions must perform a civil marriage before their marriage can be recognized and protected by law in Kuwait. In the country, there are two major sects of Islam, namely the Sunni and the Shia. The two sects have their own respective courts that are in charge of family law and other personal matters. Shi'a Muslims follow the Macau interpretation of Islamic law, while Sunnis follow the Hanbali or Maliki interpretation. As stated earlier, Kuwait is largely a Muslim country because only a tiny fraction of the citizens in the country belong to religions other than Islam.
Muslim marriages
In a Muslim marriage, a marriage contract is to be signed between the groom and Wakeel. The wakeel is the ranking male member of the bride's family. The marriage contract is authorized in the presence of two witnesses: the officiator and a recognized religious person or judge. The witnesses provided must be male, and they must be within their legal capacity to perform this act. The marriage contract usually includes different marriage terms and clauses as well as the bride price and other details regarding it in the case where the spouses split or if the husband dies.
According to Islamic law, a Muslim man may marry a non-Muslim woman; however, a non-Muslim man cannot get married to a Muslim woman. The man must first formally convert to Islam. For Muslim marriages, the couple must submit all the required documents at the Riggai Court Complex or Ahmadi Court Complex and pay all the necessary fees required during the application process.
Christian marriages
Religious marriages are legally binding in Kuwait, provided that the marriage was held in the Roman Catholic Church. Other church denominations are not recognized or protected by law in the country, and couples planning to get married must first conduct a civil ceremony before going ahead with marriage in their churches or other traditional ones. Christians in the country are permitted to carry out marriages under Sharia law in court too. All the required documents, fees, and other requirements will be provided by the church where the marriage is to be held.
The Catholic Church requires some documents from spouses before they are permitted to marry in the parish. The marriage contract signed in the church must first be signed by a notary from the Ministry of Justice, and all the required documents must be submitted.
Some of the documents that may be required include baptismal and marriage certificates from both couples, as well as certificates of holy communion and confirmation. This is to show that they have been baptized in the church and are eligible for marriage under the Catholic Christian faith. Spouses must provide an affidavit for the freedom to marry. This also serves to show their marriage status, that they are not in any previous marriages with another person, and that there are no obstructions to the marriage such as prohibitions or forced marriages. A civil marriage license is required if the church is a denomination other than the Catholic Church.
Also, the spouses must provide evidence that they completed the marriage preparation course and are now ready for marriage. Sometimes, a formal authorization from the priest and even the bishop may be required for the ceremony to take place in the church. Foreign spouses may be required to also register their marriages in their home countries after the religious marriage ceremony is completed in Kuwait, and an official translation of all documents is required.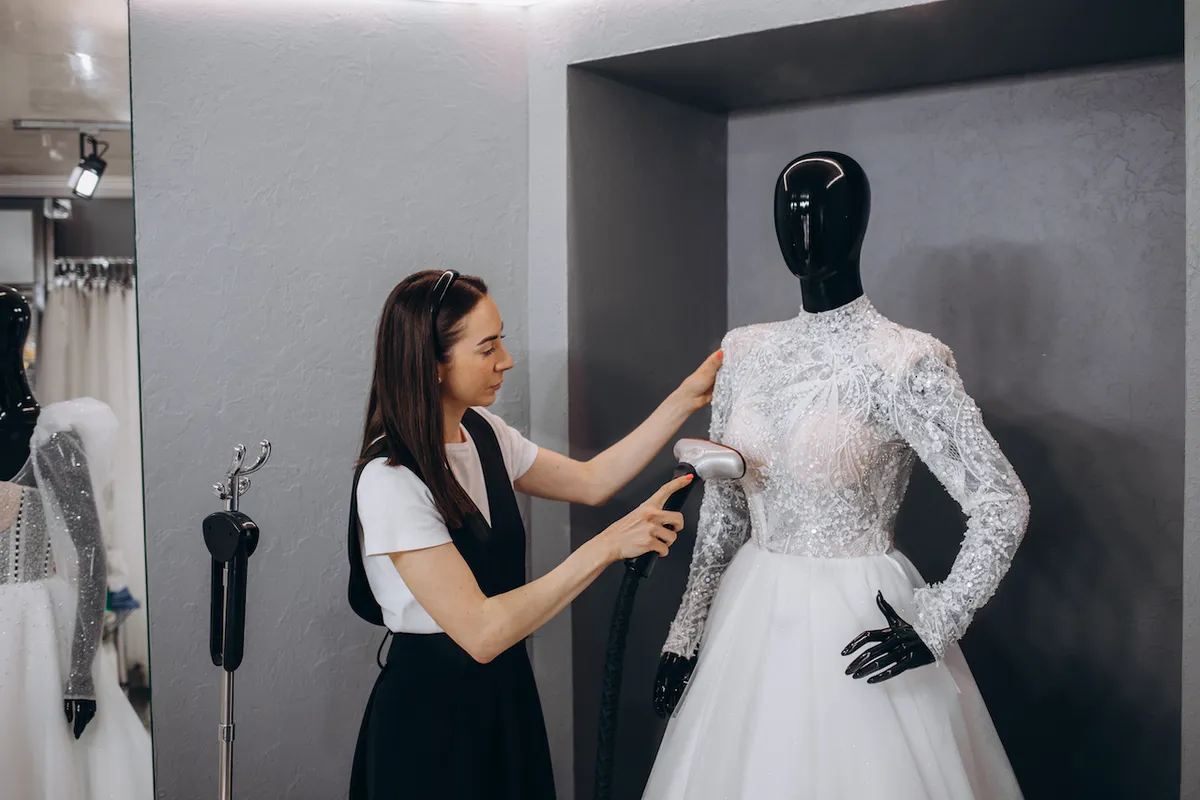 Same-sex and polygamous marriages

Same-sex marriages are illegal in Kuwait. Two people of the same sex are not permitted to marry or hold any sexual relationship with each other. Homosexuality is frowned upon in China, and couples who engage in same-sex marriages will face punishment under the law. This offense is punishable by up to seven years in prison. Civil unions and partnerships between people of the same sex are strictly prohibited. There are no marriage benefits attached to same-sex unions in the country.
Polygamy is permitted in Kuwait. The country follows Islamic principles, which allow a man to marry more than one wife. All the wives must be treated fairly and as equals. Men can take up to four wives depending on their financial capability; a woman may not marry more than one man at a time, and if she is to enter a new marriage, the previous one must be lawfully terminated.
Marriage traditions in Kuwait
Engagement Ceremony
This is a pre-wedding ceremonial rite where both families get to meet with each other to exchange pleasantries, make marriage proposals and approvals, and generally get to know each other better to make all marriage preparations. The bride often receives money from the groom's father to buy various gift items, such as blankets and other expensive and beautiful garments. It is customary for the groom's father to be presented with the gifts on a Monday or Thursday night while the women are singing various traditional songs. Once the gifts are approved, the marriage preparations progress because the acceptance of the gift from the groom's father shows that he blesses the marriage and accepts the bride as his daughter-in-law.
Al-Melcha
This is an important tradition in Kuwaiti marriages. It refers to the religious signing of the Islamic marriage contract between the bride and the groom. This ceremonial rite is performed at the mosque or the bride's house during the evening after the prayers are concluded. The marriage contract must be agreed upon by both parties for it to be legally binding after it is signed.
Kuwaiti folk songs
The singing and dancing part of marriage ceremonies is usually looked forward to by guests at the wedding ceremony. Al-Fann is a popular music ritual performed during ceremonies in which drums sway on the ground. There are different types of traditional songs that are played during the celebration, and the newlyweds usually dance along with their wedding party and various guests all through the night.
Jalwa
This is a unique ritual performed in Kuwaiti wedding ceremonies, where a party is held to celebrate the signing of the papers in the marriage contract. This ritual usually runs from the evening until night and can last several hours, depending on the couple and their guests. It usually involves the playing of different fun games and the presentation of gifts to the newlyweds by friends and other guests at the ceremony. The celebration is filled with food, drinks, and a long partying period.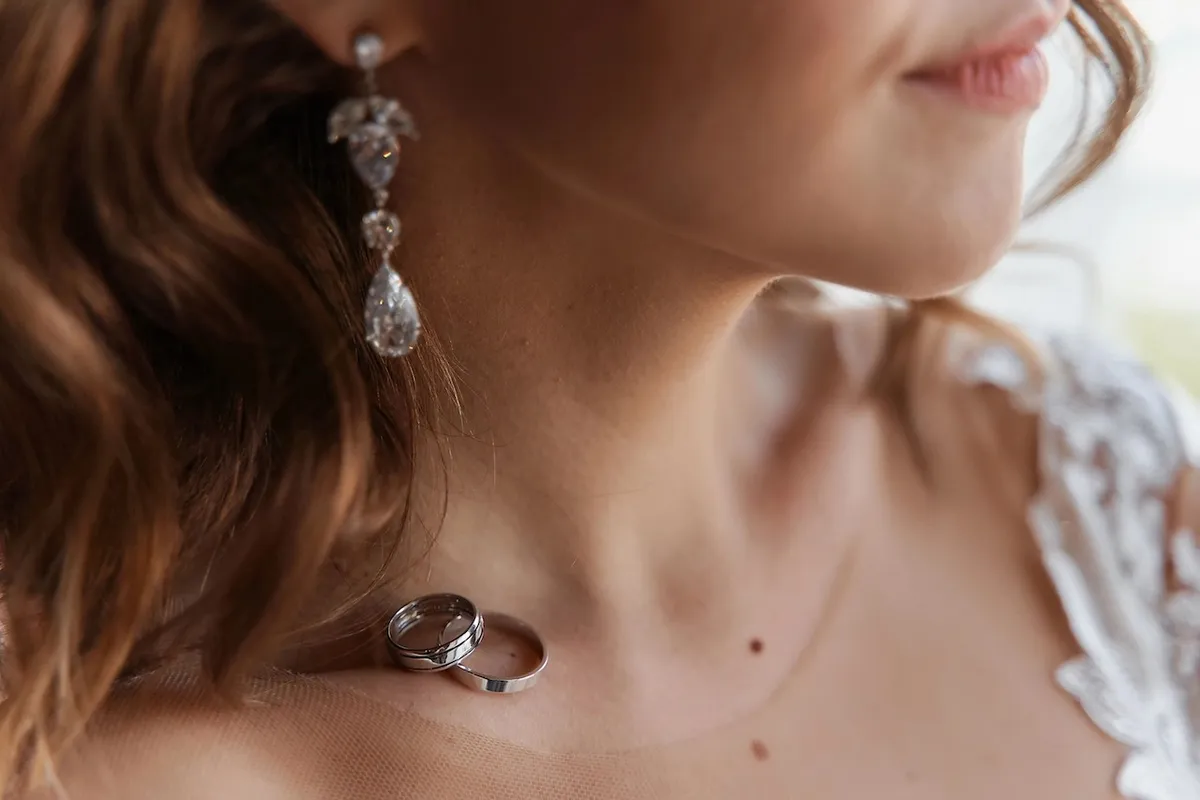 Marriage Laws and Rights, Costs and Duties
Laws and Rights
The minimum legal age for marriage in Kuwait varies for both genders. Females must be a minimum of 15 years old and males must be at least 17 years old for them to marry in Kuwait. Under urgent cases or special circumstances, a court may grant marriage to someone younger, provided that they are granted parental consent. This applies to both Kuwaitis and foreign nationals, and all foreign spouses must ensure they are eligible for marriage in their home country before getting married in Kuwait. The woman getting married must freely accept the marriage. Marriage must not be held under duress, coercion, or any other forced act. The consent provided to a spouse who is getting married must be from a male parent or guardian, and in the absence of a male parent or relatives, the judge may act as a guardian.
In cases where the marriage is opposed by a guardian, a woman may seek a judge's authorization to get married in the country. Under Kuwaiti personal status law, a man's decision to divorce his wife is absolute and takes effect immediately. A woman has restricted access to divorce her husband, and a divorce may be granted if her husband is imprisoned or away for a very long time, has a serious chronic illness, has committed apostasy, or has an inability to provide financial maintenance to the wife and household in general.
A woman has the right to be entitled to financial maintenance from her husband. In the case of divorce, the right still remains during the waiting period called "Iddah." If a man files for divorce, a woman has the right to be entitled to Mut'ah. This refers to a consoling compensation paid to her after the separation. In Kuwait, a rapist may be exempt from punishment if they marry their victim. A woman has the right to freedom of expression and to work and earn a living. However, it must be agreed upon by her husband.
Costs
The cost of having a marriage ceremony in Kuwait is quite high when compared to that of most other countries in the world. A civil marriage registration costs less than $1000 and takes just a few weeks to complete. The actual ceremony takes less than 20 minutes. However, traditional marriage ceremonies cost up to 35,000 dinars (over $113,000) in Kuwait, and this cost can go up even more for rich families considering the number of guests, venue, and type of food served during the celebration. Wealthy families in Kuwait end up spending over 1 million dinars or even more. Kuwaiti weddings are usually extravagant and lavish, with various kinds of ornamental displays and ceremonial rites that may largely affect the marriage expenses.
Duties
A man and a woman who are lawfully married in Kuwait have duties and obligations that they must carry out toward each other and their children. A man is expected to love his wife and protect the family. He is supposed to provide a suitable dwelling place and ensure his wife is fully comfortable. In cases where the spouse is a full housewife, her husband must provide her with a regular allowance for her maintenance and that of the house as a whole. It is the duty of the wife to love and respect her husband and his honor. She must take proper care of her husband and their children. Both partners must keep each other's secrets and are entitled to inherit from each other.
Conclusion
Kuwaiti civil marriages are usually concluded fairly quickly. These types of marriages often take 10–15 minutes, and the application and registration process take only a couple of weeks. The country is largely governed by Islamic principles, and Kuwaiti nationals are under sharia law except for the small percentage of non-Muslims in the country who are under civil law and believe in their own marriage.
There are strict laws hiding the act of marriage in Kuwait, and couples must ensure their marriage is recognized and protected under the law. De facto relationships and civil partnerships are not recognized in the country. Couples must be lawfully married for them to be entitled to marriage rights and benefits in the country. We hope this article has helped you understand everything you need to know about marriage in Kuwait.
Don't make your lover wait. We're sure it will be «Yes».
Proposal will take a few clicks