Everything you need to know about marriage in Lebanon
11 Jun 2023
·
23 min to read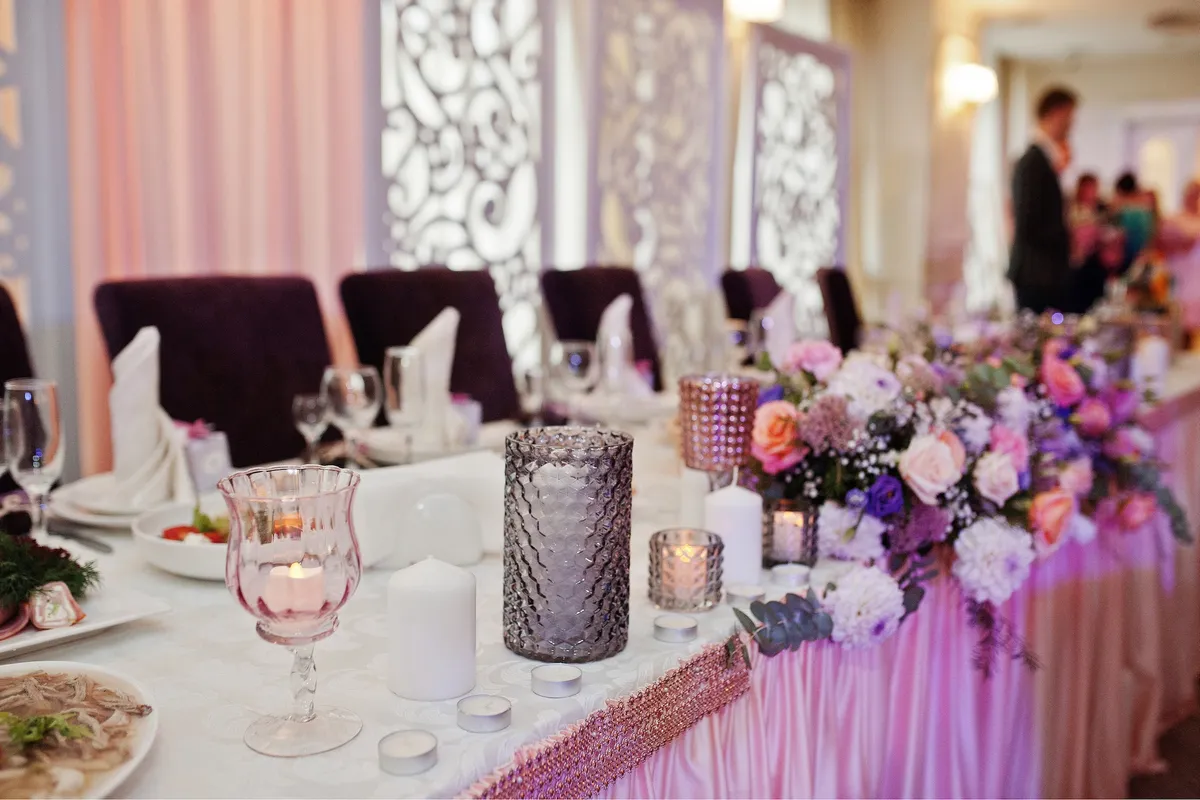 Lebanon is an Arab country famous for its natural attractions, cedar trees, and ski resorts. The western Asian country is officially known as the "Republic of Lebanon," and over 30,000 marriages are performed yearly. The country allows both foreigners and Lebanese nationals to perform marriages; however, only religious marriages are allowed. The only type of marriage that is recognized and protected under the laws of the country is a religious marriage. This type of marriage must be performed under the couple's religious affiliation. Other forms of marriage may be performed by Lebanese; however, they have to be conducted in a foreign country.
Lebanon only recognizes civil marriages that are performed in foreign countries, as other types of marriages like customary and symbolic ones hold no legal grounds. Generally, most of the religions in Lebanon have set the legal minimum marriage age at 18; however, there are various cases where this age can go as low as 9 years. In fact, Lebanon is generally considered to have no minimum age requirements for marriage. The age that has been set by the constitution is not enforced, and child marriages are quite rampant in the country. The legal system in the country is based on a combination of Sharia, civil, and Ottoman laws.
The country has one of the highest divorce rates of any Arab country. Over 34% of marriages performed in Lebanon result in divorce, and this high rate is due to some evolving changes in societal forms and economic pressures. Men have been known to take up multiple wives they are unable to support financially, which usually eventually results in the annulment of such marriages. The rest of the article will touch on the marriage traditions in Lebanon. Let's get started.
Foreign civil marriages
A civil marriage is only recognized in Lebanon if it is performed in a foreign country. Lebanese nationals are not allowed to perform any other type of marriage besides a religious marriage in the country. For a foreign marriage to have legal grounds in the country, it must be performed in the embassy or consulate of Lebanon in that foreign country. The use of proxies is not allowed in this type of marriage, and spouses are required to submit an application to register in person at the consular service section of the embassy. In this type of registration, only original formats of all the required documents are accepted.
Applicants who want to obtain the documents by mail can provide a stamped, self-addressed, or priority prepaid envelope. Students are often advised to "cross the heck" and ensure everything is handled properly because the consulate-general holds no responsibility for any losses or damages. There are certain documents that must be submitted by applicants before they are allowed to proceed with marriage. In a case where both spouses are Lebanese, a Lebanese identity card or an extract of an individual's civil registry record is to be submitted by both partners. This must be provided along with the marriage certificate that has been issued by the registry office and their application form.
If one of the spouses (either male or female) is a non-Lebanese, they are also required to provide a Lebanese identity card or an extract of their individual civil registry record, a birth certificate, and a means of identification such as a valid passport or driving license. The registrar at the consulate also has some obligations to fulfill. They must ensure that the marriage is the result of the free will and consent of both partners. Child marriages are quite common in the country, and most of these marriages are not performed under the free will of both spouses.
In many cases, a female child is married off to a man who may already be married. Marriages like this cannot be performed in a foreign country's embassy in Lebanon because the registrar must ensure that the marriage is not forced or threatened. Also, the registrar has the authority to determine if he will like to conduct the marriage between both spouses upon his satisfaction with all the verification and submitted documents. The following documents are listed:
Documents Required
Both spouses must submit a fully completed application form.
Copy of the individual civil status record (Ikhraj Kayd) that must have been recently obtained must be submitted by both spouses.
The bride and groom are required to submit copies of their Lebanese passports.
Both partners must submit a recent family civil status record.
Official marriage certificate issued by the registry office
Copies of the birth certificate and valid passport of a foreign partner
Religious marriages
In Lebanon, religious marriages are the only types of marriages that are legally binding. Any other form of marriage besides that performed by a registered clergyman in a religious place of worship is neither recognized nor protected except in the case of foreign civil marriages. The majority of the people living in Lebanon are Muslims, with about 61% of the total population, while the Christian population makes up about 33%. Other Lebanese are either Druze or irreligious. The Catholic Church denomination is the largest under the Christian religious faith, and the Maronite Church is the largest Eastern Catholic Church.
Both Muslim and Christian weddings have various distinct ceremonial rites as well as criteria that must be met by both parties before getting married. A common marriage condition is for two witnesses to be present during the marriage ceremony. In the church, the witnesses can be of any gender; however, both genders do not hold the same authoritative status in Muslim weddings. The rule of thumb is to provide two male spouses, and in cases where a female is to act as a witness, two female witnesses must be provided in place of one male witness. Christian marriage ceremonies are performed in the church during a mass that often lasts less than three hours.
It is common for spouses to hold a reception in another venue upon the conclusion of the church service. Most Muslim marriages are usually celebrated in a modest manner with just family and a few friends. During the Muslim marriage ceremony, both partners sign a contract of agreement. This contract often involves all the roles of both spouses, and they must agree to the roles before signing the contract. Upon marriage, if any of the roles are not performed, the other spouse may take action and request an annulment of the marriage or divorce. Muslim marriages often involve the sharing of gifts between both families.
Marriage traditions in Lebanon
Stunning Fireworks
Fireworks are a huge part of Lebanese wedding ceremonies. During the wedding ceremony, there are different displays of fireworks in honor of the newlyweds. Lebanese weddings are known to be vibrant and colorful, and these fireworks also add to the fun of creating beautiful wedding memories.
Traditional Dancing
Dancing is one of the most important ceremonial rites of Lebanese weddings. It is customary for the bride and groom to have their first dance to traditional music, which can be either played or performed live. After, they proceed with the zaffe that is performed with their families. There are different points during the ceremony where the couple, as well as other family members and friends, are required to showcase their dancing skills.
Sword Cutting
As stated above, Lebanese weddings are quite extravagant. The process of cutting the cake is not done with a traditional knife but with a ceremonial sword. The bride and groom are required to hold the sword together and cut the cake. After the cake is cut, it is presented to the guests at the ceremony.
Same-sex Marriages
Two people of the same sex are not allowed to perform a marriage in Lebanon. The laws guiding same-sex sexual activities in the country are also not clearly stated in the civil code, and same-sex couples face discrimination and legal challenges that are not faced by non-LGBT members. Same-sex couples are not allowed to adopt children or serve in the military.
Polygamous marriages in Lebanon
Polygamy is allowed in Lebanon for Muslim men. Muslim men are allowed to marry more than one wife according to the principles of Sharia law. There are often cases where Christian men convert their religion to Islam so as to enjoy the benefits of polygamy and marry additional wives. However, the first wife in the marriage is not allowed to remarry.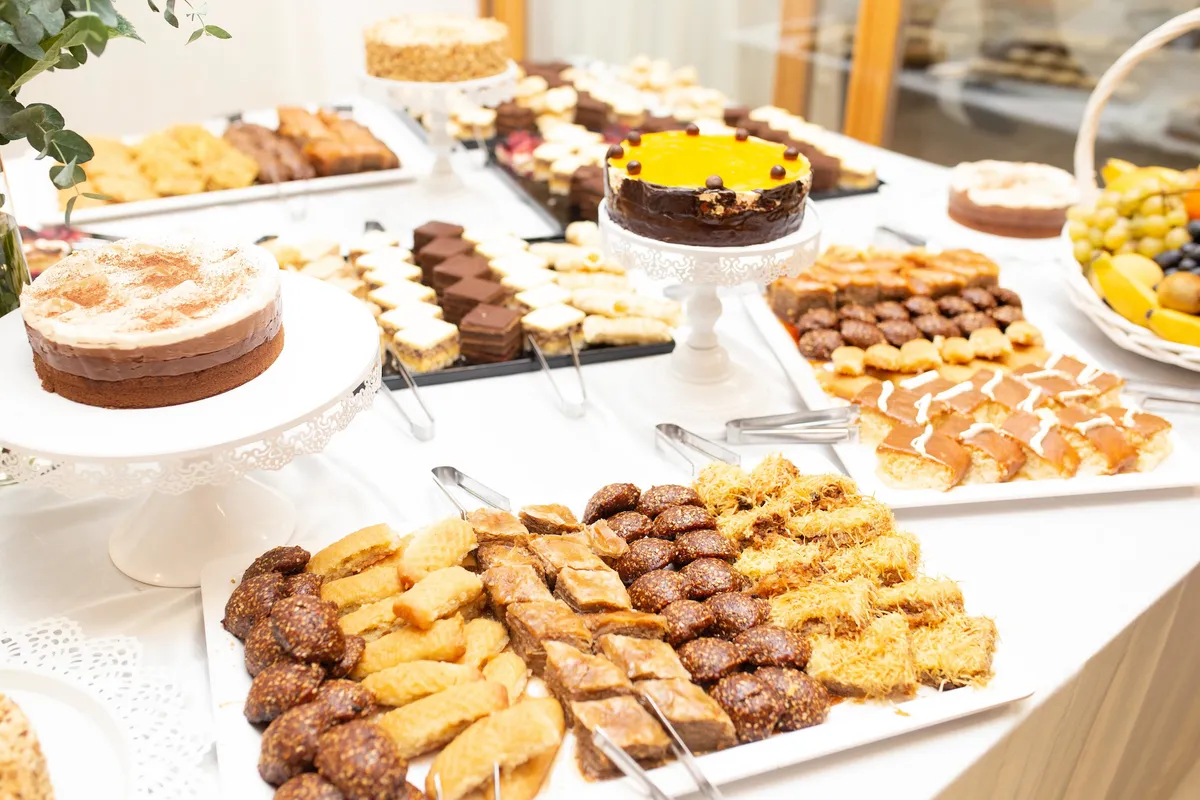 Marriage Laws and Rights, Costs and Duties
Laws
The laws guiding the act of marriage in Lebanon are fundamentally similar to those of other Arab countries. About 60% of the population is Muslim; therefore, marriage is governed by Sharia law. Other religions also have various laws that regulate marriage. In Lebanon, only religious marriages are recognized by the law, and they must be conducted at an authorized religious institution by an authorized priest or minister. Couples from different faiths who wish to enter into marriage can only do so if one of the couple converts to the faith of the other. This implies that marriage between a Christian man and a Muslim woman is not allowed unless the man converts to Islam.
Couples who wish to be married civilly can only do so outside the country, but it would be recognized as legally binding by the government of Lebanon. All religious marriages must be registered in the jurisdiction of the husband's birth. There is no specific law that states the general legal age for marriage in Lebanon; various religions have various ages for marriage. Each religion is divided into sects: Muslims are divided into Sunni, Jacfari (Shici), and Druze; Christians and Catholics are divided into Maronite, Melkite, Armenian, Syriac, Roman Catholic, and Chaldean; Orthodox is split into Greek, Armenian, Syriac Orthodox, and Nestorian; and lastly, Protestant.
There is no minimum age for marriage under Jacfari laws; once a boy and girl reach puberty, they can marry; men are allowed to practice polygamy; they are allowed to marry more than one wife and up to four wives provided they have the financial and physical ability to do so, and he must be able to treat all of them equally. However, under the Druze laws, the legal age for marriage is 18 years for boys and 17 years for girls; minors who are aged 16 years for boys and 15 years for girls are allowed to enter into marriage provided a religious court grants permission for the marriage to take place. Additionally, under the Druze laws of marriage, men are not allowed to marry more than one wife. Under the Sunni laws, the legal age for marriage is 18 years for both males and females and 17 years for females.
Marriage between minors may be permitted by a religious court, but marriage cannot be conducted for a male who is under the age of 17 years. On the contrary, marriage for a minor female who is not yet nine years old cannot be conducted. Polygamous marriage is allowed under this law. Parental permission must be obtained before a marriage can be conducted. The bride must have the permission of her legal guardian to be able to enter into marriage. Consent from both parties must be obtained; in the case of the bride, who cannot give consent by herself, her legal guardian, also known as the wali, has the right to give consent on her behalf.
Under Catholic laws, the minimum legal age for marriage with parental permission or the permission of a legal guardian is 16 for boys and 14 for girls. Once a male reaches the age of 17 and a female reaches the age of 15, they are permitted to enter into marriage without parental permission. According to the Roman (Greek) Orthodox laws, the legal age of marriage is 17 years for men and 15 years for women. Polygamy is not allowed for Christians and Catholics. Same-sex activities and marriages are illegal in Lebanon; offenders are liable to face up to 1 year in prison.
Foreigners who wish to enter into marriage in Lebanon can only do so religiously, and they must be eligible for marriage in their home country to be able to enter into marriage in Lebanon. Christian couples must be single at the time of marriage. If either of them has been married in the past, they must submit a certificate of divorce or death to prove the dissolution of marriage. Couples must be mentally stable and of sound mind to be able to contract marriage, as marriage between couples who are not mentally balanced can be declared void by the religious court.
Rights
The rights available to married couples in Lebanon are based on the various religious laws guiding marriage in the country. All citizens have the right to enter into marriage as long as they are eligible and have reached the minimum age for contracting marriage. Under certain Muslim laws, a man has the right to marry more than one wife at the same time, and he also has the right to marry from any religion he chooses, but a woman cannot. Under Catholic laws, the woman does not have the right to file for divorce, and if the husband changes his religion to Islam to be able to practice polygamy, the wife is still denied the right to file for divorce.
The right to file for divorce in Lebanon is not equal, as it often favors the husband even if the woman is not at fault. Under some religious laws, the wife would have to give up her legal rights, pay her husband a certain amount, and give up custody of the children before she is allowed to initiate divorce. The husband and wife have equal rights to inheritance; however, this right is regulated by the various religious laws. Inheritance rights for Jews and Christians are regulated by the 1959 laws, while Muslim inheritance rights are regulated by Sharia law, which does not recognize equality when property is being shared, but they both have the right to inherit property.
They both have the right to bear children and raise them according to their various religious and moral beliefs. Under Muslim law, the father has the right to be recognized as the legal guardian of the children, and he also has the right to exercise parental authority. Under Christian, Catholic, and other religious laws, both the husband and wife have the right to be recognized as the legal guardians of the children and to also exercise parental authority. Both spouses have the right to work and receive meaningful payment for work; they have the right to pursue their various career dreams and aspirations without facing any form of discrimination or restrictions at the workplace.
Costs
Planning for a wedding ceremony in Lebanon is an expensive affair. Due to the poor economic climate of the country, couples who wish to get married often have to save for years or borrow money before they are able to celebrate marriage. The average cost of getting married in Lebanon is estimated to be between $30,000 and $50,000. Couples should expect to spend at least $25,000 on the venue of the wedding celebration. Around $1,000 is spent on the hairdo of the bride; the cost of the hair for the groom is often less than this.
Renting a wedding gown is a more practical option for couples than purchasing an expensive wedding gown that will not be worn again. The average cost of renting a wedding dress is estimated to be around $5,000. Around $3000 to $4,000 is spent on flowers and decorations; this cost depends on the venue and the theme chosen by the couple. At least around $160 to $170 is spent per person for food and drinks at the ceremony; this easily increases the average cost of marriage. If an average of 100 guests are invited to a wedding, couples would be spending at least $16,000 to $17,000 on food and drinks. It all depends on the financial ability of the husband and wife and their families.
Duties
The duties and responsibilities of couples in the home are regulated by the various religious laws guiding marriage in the country. While Christian law states that both the husband and wife are recognized as heads of the household, Muslim law only recognizes the husband as the head of the household.
The wife has a duty to obey her husband at all times, even though it is against her own wishes, and to ensure that she makes herself available to him at all times. However, there are common grounds where these laws meet, such as the duty of the couple to ensure that the children have a proper moral and educational upbringing. Both the husband and wife have an obligation to provide a conducive environment for the development and growth of the children in the home. They are both responsible for the moral and religious inclinations of the family.
The husband and wife are expected to love one another, respect one another, provide mutual support and assistance when necessary, and ensure that all the needs of the family are met. They both have a duty to protect one another and the family as a whole from any form of harm or disrespect. The wife is responsible for all the domestic housework; she is expected to take charge and properly maintain the finances and resources of the home. They are both obligated to contribute to the welfare, comfort, and health of the family.
In Summary
In Lebanon, the laws guiding the act of marriage vary depending on the religious affiliation and regional customs of both spouses. Generally, religious marriages are the only legally binding marriages that can be performed in Lebanon; however, a civil marriage that is performed in the embassy or consulate of Lebanon in another foreign country will be recognized.
Lebanon only allows Muslim men to practice polygamy, and this is one of the reasons why some men who wish to marry other wives convert their religion. Lebanese weddings are often very colorful and loud, lasting from several hours to a day or more. We hope this article has helped you understand everything you need to know about marriage in Lebanon.
Don't make your lover wait. We're sure it will be «Yes».
Proposal will take a few clicks