Everything you need to know about marriage in Mexico
20 Feb 2023
·
21 min to read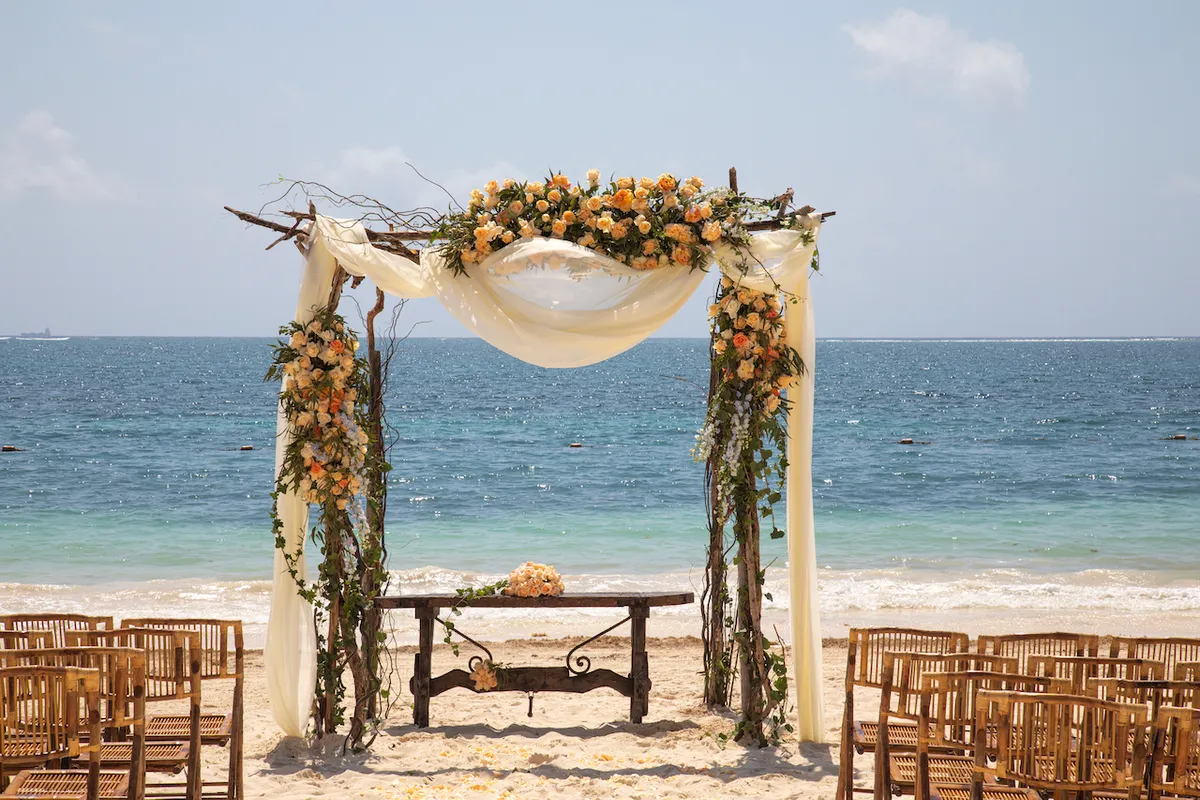 Mexico is a country in North America, officially known as the United Mexican States. The country is famous for its amazing cuisine and rich cultural heritage. Various types of marriages are performed in Mexico every year due to the cultural diversity. Some of the marriages performed in Mexico are religious, civil, traditional, and secular; however, not all of these marriages have legal grounds in the country. A civil marriage is the only type of marriage that is legally recognized and protected under the laws of the country. Other forms of marriage are allowed, but they have no legal protection.
Couples who want to marry legally and equally in Mexico and the rest of the world must hold a civil ceremony. Getting married in Mexico requires the submission of certain documents, which will be discussed later in this article. The legal marriage age in Mexico is 18 years, and underage marriages are not permitted in the country. Under some special circumstances, a male or female spouse may be allowed to get married if parental or guardian consent is provided. However, there are conditions guiding this rule. Even with parental consent, the man must be at least 16 years old, and the woman must be at least 14 years old.
There are certain medical tests that must be carried out by both spouses before contracting a marriage in Mexico. In addition, the civil registry where the marriage will take place will specify the documents that spouses must submit. There are certain fees that must be paid during the marriage application and registration, and all fees must be fully paid before the spouses are able to obtain a marriage certificate. Continue reading to find out more about the marriage laws and rights in Mexico.
Civil marriages
Civil marriages are recognized and protected by the laws of Mexico. These types of marriages are legally binding and available to foreigners and Mexicans, as well as religious and irreligious marriages. As a matter of fact, a civil marriage is the only type of marriage that is recognized by the laws of Mexico, implying that religious and traditional marriages are not legal equivalents of a civil marriage. Generally, two wedding ceremonies are often performed by Mexicans getting married: a civil ceremony and a religious ceremony.
Civil marriages are not just available to opposite-sex couples; same-sex couples may now also conduct a civil marriage in the country. The minimum age requirement or exception rules stated earlier in the article must be followed by both spouses. Both foreign and Mexican spouses must be at least 18 years old to marry in Mexico, and there are no residency requirements. Two foreigners vacationing in or just touring the country decide to tie the knot and become officially married. In cases where a foreigner wants to get married to a Mexican spouse, additional documentation may be requested from the spouse.
Some registry offices may demand a foreign marriage permit document. This paperwork will show that they have the legal capacity to conduct marriages in Mexico without any obstacles. The permit can be issued by the interior ministry in Mexico for the state where the marriage will take place. To get married in Mexico, both spouses must submit some documents, which are stated below.
Documents Required
A copy of the Mexican national identification card or a valid passport Both spouses are required to submit one.
Copies of government-issued birth certificates
Both spouses must obtain a marriage application form from the local registry office and submit it at the time of the marriage registration.
A resident permit is to be submitted by a spouse who has a residence in Mexico, and at the point of entry, a visitor's permit may be obtained by spouses who have no residence in the country.
Health certificate. A chest X-ray plate must be submitted by both spouses in situations where they apply. Both spouses are also required to provide their blood test results. The blood test must be performed in Mexico no later than 14 days after the marriage application.
Foreign marriage permit This is not always required; however, some registry offices still demand this paperwork based on the municipality of the spouses.
Divorce or death certificate. This allows spouses who have become widowed or separated as a result of a previous marriage's dissolution.
All documents presented must be in Spanish. This implies that foreign documents must be translated into Spanish by an accredited translator, and these documents must also include an apostille proving their legitimacy. Foreign participants who do not speak Spanish may be required to provide an interpreter during the course of the ceremony.
Religious marriages
Religious marriages are not legally binding in Mexico. Before a religious marriage is performed, a civil marriage must have been conducted officially so as to ensure the legality of such a marriage. Christianity is the predominant religion in the country. The majority of Mexicans are Roman Catholics, while the rest are Protestants or belong to other Christian denominations. In Mexico, the percentage of the population that is religious is higher than the percentage of the population that practices all other religions combined, demonstrating how few people practice other religions.
The Roman Catholic Church has its own requirements that must be met before a marriage is allowed to take place. Couples typically book churches and other wedding venues several months, if not a year, in advance to ensure they can perform their own ceremony. Catholic churches typically require baptismal, holy communion, and confirmation certificates.
The spouses must also be willing to marry, and there are a series of questions that may be asked by the priest to ensure the marriage is being performed as a result of the free will of both spouses involved. The priest has the power to determine if the spouses are ready for marriage and if they will be able to conduct their marriage in the church.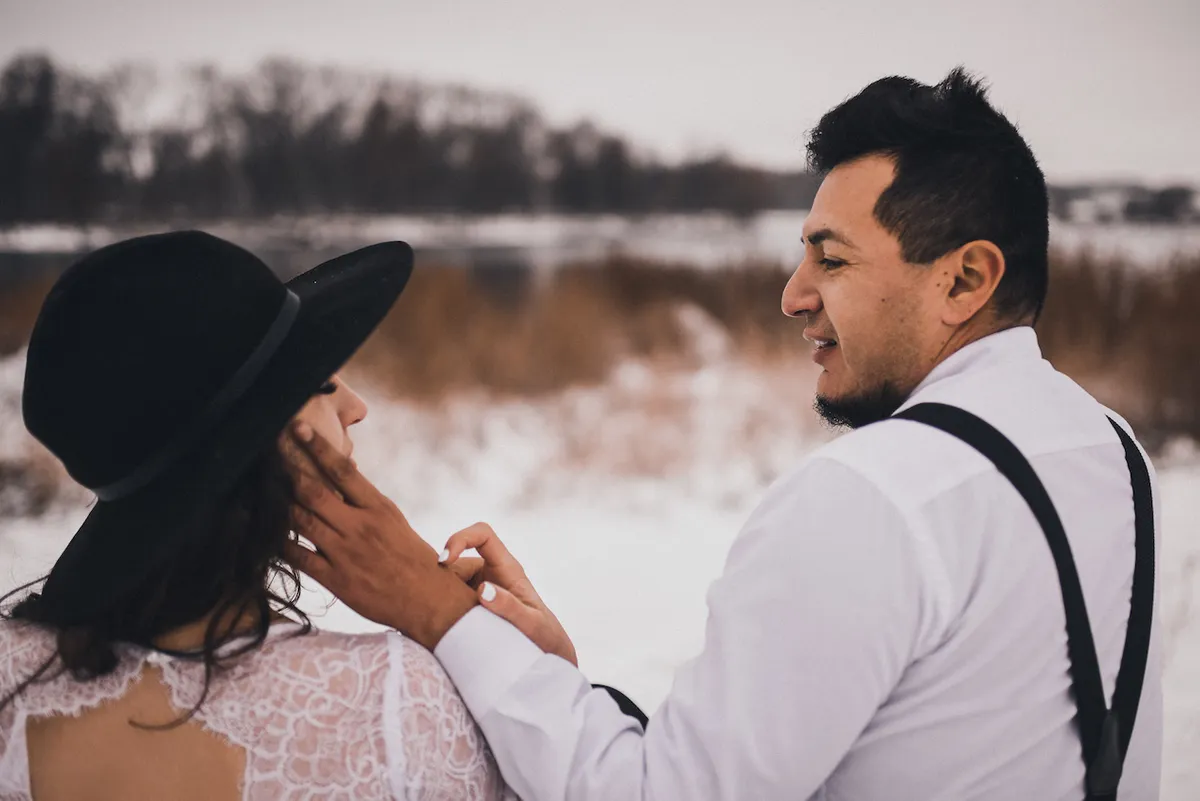 Marriage traditions in Mexico
Padrinhos and Madrinhas
Marriage ceremonies in Mexico are not complete without the role of the padrinhos and madrinhas, referring to the godparents that have been chosen by the couple to actively participate in the marriage ceremony. Here, the godparents chosen by the bride and groom are usually a respected couple in society that the spouses look up to. The couples offer their respect to them during the ceremony.
Church service
Most of the people living in Mexico are Christians, and even though religious marriages are not legally recognized, spouses are not generally perceived as being officially married if a church service is not held. A Catholic mass must be performed where both spouses will get to exchange vows and rings before they are pronounced husband and wife by the priest.
Mariachi
This is a unique ceremonial rite in Mexico. Mexican marriages include mariachi music, which refers to the traditional music that is played during the wedding reception. During the traditional ceremony, the norm is to play hymns and religious songs; however, during the wedding reception, the couple and other guests dance to mariachi music that may be played by a live band.
Same-sex marriages
Same-sex marriages are legally binding in Mexico. The country recognizes and protects marriage between two people of the same sex, and these types of marriages have been practiced in the country since 2010. The major rights and benefits available to opposite-sex marriages are also enjoyed by same-sex couples. These include inheritance rights and access to alimony payments. Same-sex couples are not subjected to a high level of discrimination in the country.
Polygamous marriages
Polygamy is illegal in Mexico. In Mexico, the civil codes and the church marriage laws align by not allowing a man to marry more than one woman at a given time. The offense of committing this crime is referred to as "bigamy" and can result in the payment of fines as well as a jail term in the country. The occurrence of polygamous marriages is quite rare in the country.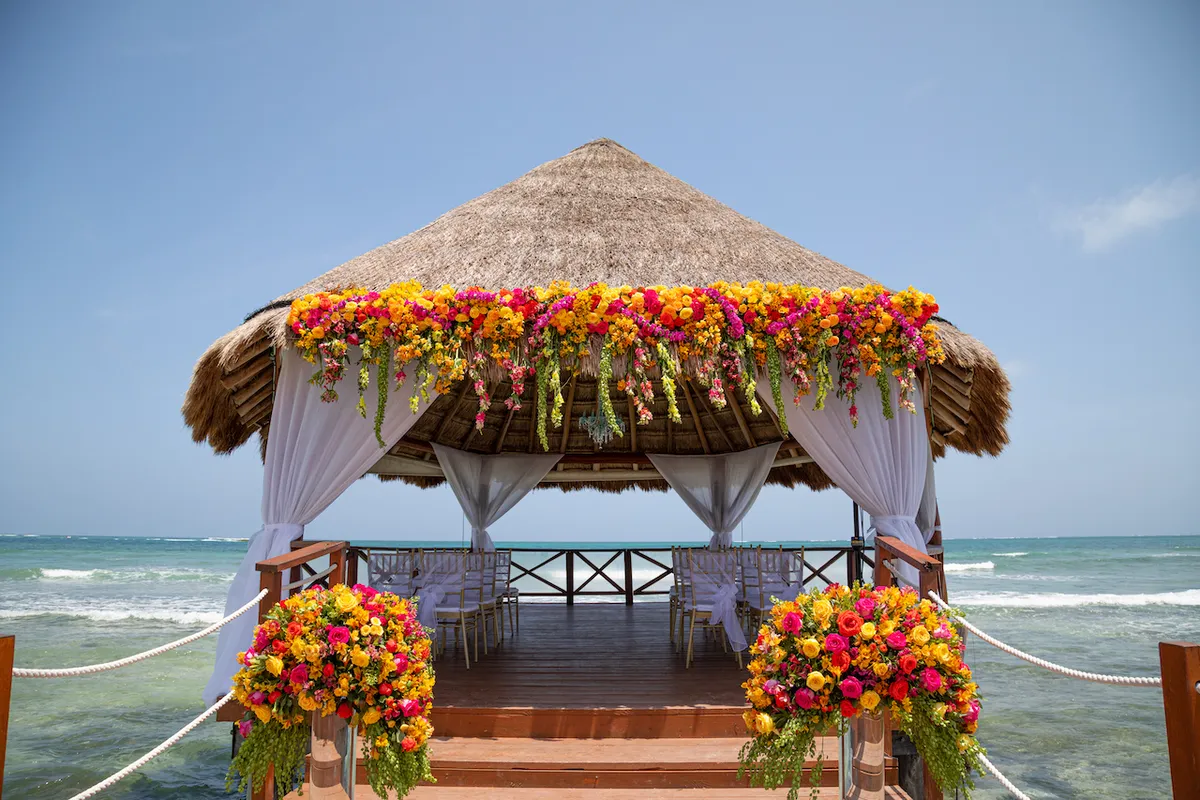 Marriage Laws and Rights, Costs and Duties
Laws
The laws and rules guiding marriage in Mexico are pretty direct and comprehensible; couples are only tasked with the responsibility of obeying these laws to be able to contract a valid marriage. Before marriage can be declared legal in Mexico, there are a number of things that determine the eligibility of couples to contract marriage, such as the legal minimum age for marriage.
All citizens are allowed to enter into marriage provided they have reached the legal age for marriage, which is 18 years for both males and females. Persons who are 14 and 16 years old can enter into marriage provided they obtain parental consent. Only civil marriages have legal value in Mexico; religious weddings can be held, but they do not have any legal value; other forms of marriage can be conducted, but a civil ceremony must not be omitted.
Foreigners who wish to marry in Mexico are allowed to, and they do not need to satisfy any residency requirement; however, they need to provide proper documentation, such as a valid passport, and they must be eligible to contract marriage in their home country before they are allowed to enter into marriage in Mexico, etc. Marriage between a foreigner and a Mexican requires more documentation, such as proof that there is no impediment to marriage, etc.
Couples who are related either by blood, marriage, or adoption are not allowed to enter into marriage; it is prohibited under the laws guiding marriage in Mexico. Siblings, stepsiblings, uncles, aunts, cousins, and grandparents are not allowed to marry. Both the husband and wife must contract marriage voluntarily and not under duress or with the use of force. Both parties must be able to give their full consent after it is verified that they have an understanding of what marriage entails.
Same-sex marriages are recognized in Mexico; the law of marriage has evolved and now recognizes the union of homosexual couples. Blood tests and x-rays must be done by couples, and the results must be submitted to the civil registry alongside the marriage application form. Couples are required to present four witnesses on the day of the event, and they must have valid documents such as valid ID cards, etc.
Couples must be able to prove their single status at the time of marriage, and spouses who have been in a legally binding relationship must prove that such a marriage is no longer legally binding by presenting a certificate of divorce in the event of separation or a certificate of death if one of the spouses is widowed. A waiting period of at least one year must be observed by the spouse who has been recently divorced before he or she can enter into a new marriage agreement. Marriages contracted in Mexico are globally recognized as legal in any part of the world, but all documentation must be verified, notarized, and translated by an authorized translator.
Rights
Humans generally have God-given rights that are available to them from birth until death; this same concept works for marriage. Men and women have inalienable rights upon contracting marriage; no restrictions are placed on the natural rights of men and women even when a marriage contract is entered into. The husband and wife have access to equal rights; they get to decide the chosen residence of the family by mutual agreement. Like every Mexican citizen, married couples also have the right to gain employment at jobs that suit their various career paths.
Couples are allowed to be ambitious and aim for higher positions without facing any limitations. Discrimination at the workplace is prohibited. The right to divorce is available to couples in Mexico. For specific reasons or based on mutual agreement, spouses can decide to separate if it is verified that the marriage cannot be salvaged. The husband does not possess unilateral rights over the family or his wife; they are both considered equals. The right to own property is one of the numerous rights available to couples under the law; they both get to decide which marital property regime the marriage is contracted under, and they have the right to sign a prenuptial agreement at the time of marriage.
Inheritance rights are available to couples in marriage; at the death of one of the spouses, the estate and property of the deceased spouse go to the surviving spouse. The husband and wife have the right to exercise conjugal rights within the marriage and not out of wedlock. Under certain circumstances, couples may be restricted from exercising this right. Spouses have the right to decide if they wish to have children or not; they also have the right to adopt, provided that they have the means to. The right to exercise parental authority when necessary is also available to couples in marriage.
Costs
Since civil marriage is the only legally recognized form of marriage in Mexico, the cost of getting a marriage license is approximately MX$530. The cost of getting a marriage permit depends on which state you're getting married in. A marriage permit costs around MXN 3,526. The cost of a wedding reception in Mexico varies from one place to another depending on the financial capacity of the couple and what they hope to achieve. An average wedding in Mexico for about 40 to 45 guests cost around Mex$88,250 to Mex$123,500, excluding the hotel accommodation of guests.
Hotel accommodations for 40–45 guests at a reputable hotel would cost around $238,000 for three nights. The wedding reception venue depends on the location and the number of guests invited; an average venue costs around $18,000. Some venues come with packages that cover decorations, but for venues that do not, the average cost of decorations and flowers is $10,500. The attire and accessories of couples cost an average of $9000, depending on where the attire is gotten from. The event's music costs around 3,500 Mexican pesos; popular musicians or bands can command higher fees. Food and drinks at the event for at least 45 guests would cost around $50,000,000. Some couples hire the services of a wedding planner to ease the burden of planning a wedding on their own, and the average cost of hiring a wedding planner is around $8,000 (Mexican).
Duties
Husband and wife are recognized as equals when it comes to the distribution of roles and responsibilities in the home. The functionality of the family as the core of society is based on the performance of the couple in effectively carrying out their duties. The moral inclination of the family is decided by the couple; they both have a duty to decide which moral and religious beliefs will be adopted by the family. They both have a duty to make decisions that would contribute to the health and comfort of the family, decisions such as choosing the residence of the family.
Couples are obligated to maintain familial bonds with their extended family as they are an integral part of the family's development. The husband and wife have a duty to provide mutual support and assistance for one another; they are both obligated to provide for the material needs of the family, especially the needs of the children. The educational development and general growth of the children are the responsibility of the husband and wife.

Final Thoughts
Mexico has several unique marriage traditions, and a lot of the ceremonial sites performed in ceremonies are general Catholic Church customs or traditions. The country allows marriages performed by both Mexican nationals and foreign spouses in the country. When two foreigners are getting married in Mexico, a permit or certificate stating their freedom to marry may not be required. If the marriage is between a foreigner and a Mexican, proof of marriage eligibility must be submitted by the foreigner.
The process of getting married is quite straightforward. There are medical tests that must be performed by the spouses. These are mandatory tests that will go a long way in showing the compatibility of the soot as well as ensuring there are no underlying health issues. A person who has mental issues and is incapacitated to think on his or her own is not allowed to get married in Mexico. This article is a complete guide to everything you need to know about marriage in Mexico.
Don't make your lover wait. We're sure it will be «Yes».
Proposal will take a few clicks