Everything you need to know about marriage in Monaco
15 Jul 2023
·
19 min to read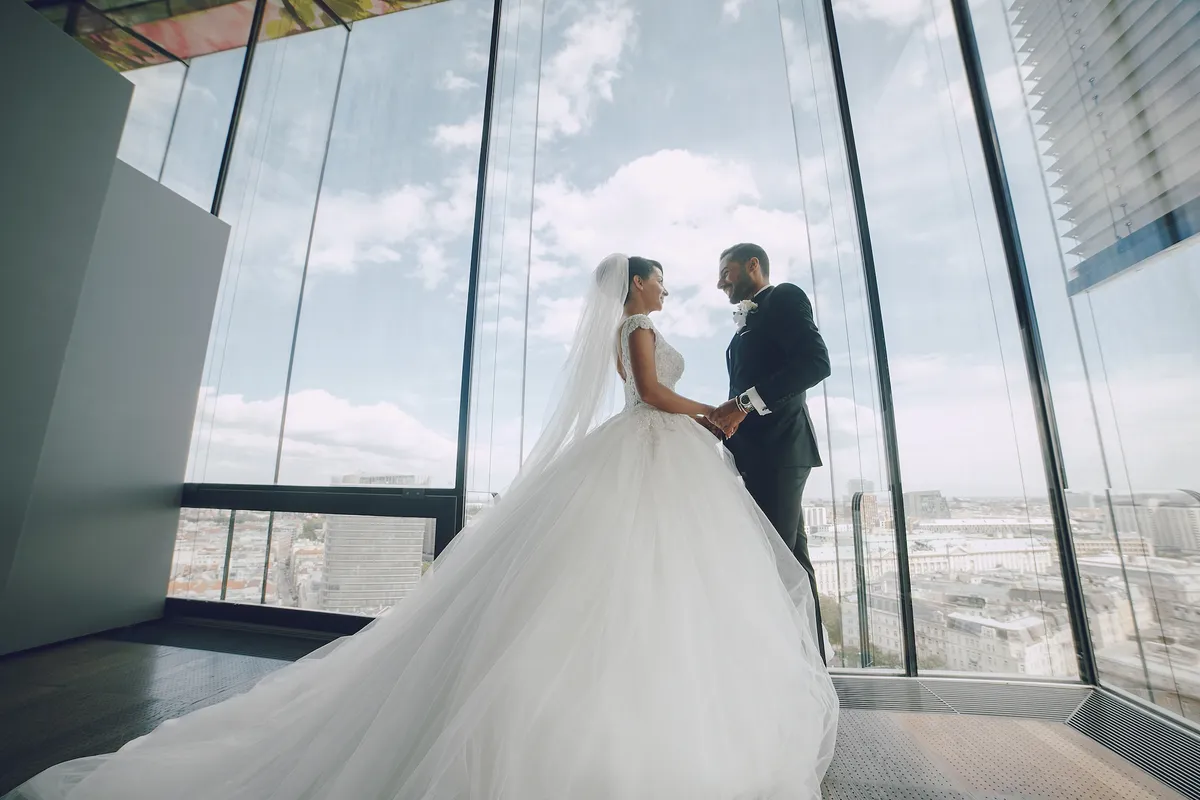 Monaco, officially the Principality of Monaco, is a European country known for its spectacular entertainment and glamorous events, making it a popular destination for wealthy couples. Every year, over 100 marriages are performed in the country. The country is known to have some of the highest mean ages of singles at marriage, with 32 years for men and 30 years for women. When compared to most other European countries, this age is quite high, and education is a major contributing factor. Most people in the country spend several years in school, and by the time they finish their tertiary education and get jobs, they are usually already in their late 20s.
Most couples only get married after they start working and have secured their finances. In Monaco, only a civil marriage is recognized under the country's marriage laws. There are other ways to get married, such as traditional, religious, and secular marriages, but they are not recognized or protected under the laws of the country. Foreign spouses who want to get married in Monaco can make the process a lot easier by taking care of all the formalities in their home country. There are also various agencies in Monaco that assist with wedding planning to ensure that the process runs smoothly.
There are strict residency requirements for foreigners who plan to get married in the country, and people who are just visiting for a very short period will not be able to get married. The legal marriage age in Monaco is 18 years for male and female spouses. With the provision of parental consent, a 16- or 17-year-old spouse may be allowed to marry. The rest of this article will show you more about the marriage traditions in Monaco as well as the laws and rights guiding the act of marriage in the country.
Civil marriages
In Monaco, civil marriages are performed by state-authorized registrars at a civil registry or town ball. This is the only type of marriage that is recognized and protected under the laws of Monaco. Couples are required to submit various documents during the marriage application and registration process. To begin the process of a civil marriage in Monaco, the couple must obtain a marriage application form and fill it out correctly. The spouses must ensure they are facing no current prohibitions or restrictions that can prevent them from contracting a marriage in Monaco. Both Monegasques and other foreign nationals must be in good legal standing in the country before proceeding with a marriage.
Child, early, and forced marriages are prohibited in Monaco. Before a marriage happens, the registrar is required to ensure both spouses have given their free consent to the union. A marriage must not be held under any form of threat, coercion, identity theft, or fraud. There are strict residency requirements to get married in Monaco. All foreign spouses are required to have resided in the principality for at least 30 days. In a situation where both partners who want to get married are foreigners, at least one of the spouses must have been staying in Monaco for over a month. A certificate of no impediment to marriage or its equivalent must be provided by a foreign spouse. This certificate is also referred to as a "certificate of freedom to marry." The major purpose of this paperwork is to show that such a spouse is single and within their legal rights to contract a marriage in Monaco.
The laws guiding the act of marriage have placed the official marriage age at 18 years for both spouses, with exceptions for 16- and 17-year-olds who have parental consent. Therefore, anything outside this box is illegal. Marriages between siblings and parents are illegal. This includes both biological and adoptive siblings. In any case where a marriage that is against the laws of the country is performed, it will be nullified and may also result in legal consequences for the spouses. The marriage certificate will be requested by spouses from the state civil service. The couple will be required to provide their identity card, payment for the certificate, and a family book.
In cases where a spouse is unable to make themselves available to obtain the marriage certificate at the time stipulated, they may authorize a proxy by providing a written proxy statement with the attachment of the required documents. Monegasque nationals who marry in a foreign country's embassy or consulate in Monaco are also legally recognized and protected in the country. These types of marriages are layer-transcribed by the civil registers of the mayor of Monaco. All foreign documents in languages other than French must be translated by an accredited translator. These documents must also include an apostille (authorization stamp). The documents that both spouses must provide are listed below.
Documents Required
National ID card or valid passport from Monegasque nationals and foreign spouses, respectively.\
Copies of government-issued birth certificates of both spouses
Both spouses are required to provide a copy of their family book during the marriage registration.
Two witnesses must be provided by the couple, and they must be at least 18 years old.
Divorce or death certificate. Partners who were previously married must provide either of these documents to show they legally terminated their previous marriage.
Payment of all relevant fees
Religious Marriages
Religious marriages in Monaco are not legally binding. This type of marriage may only be performed after a civil marriage has been conducted. Monaco is dominated by Christians. The number of people practicing Christianity in the country is over 86 percent of the total population. The largest denomination is the Roman Catholic Church, and most marriages are performed in accordance with the marriage laws of the church. To begin the marriage process in the church, couples are required to make an announcement. This can be done in the church during a service, in the bulletin, or on the notice board.
The couple must inform the priest of the church about their marriage and make arrangements for when the ceremony will take place. The priest has full authority regarding whether the marriage will be performed in the church, and if he finds an issue with both spouses, he may postpone or prevent the marriage from happening in the church. Church weddings are often held in the morning, and they do not last more than 2-3 hours before the wedding reception.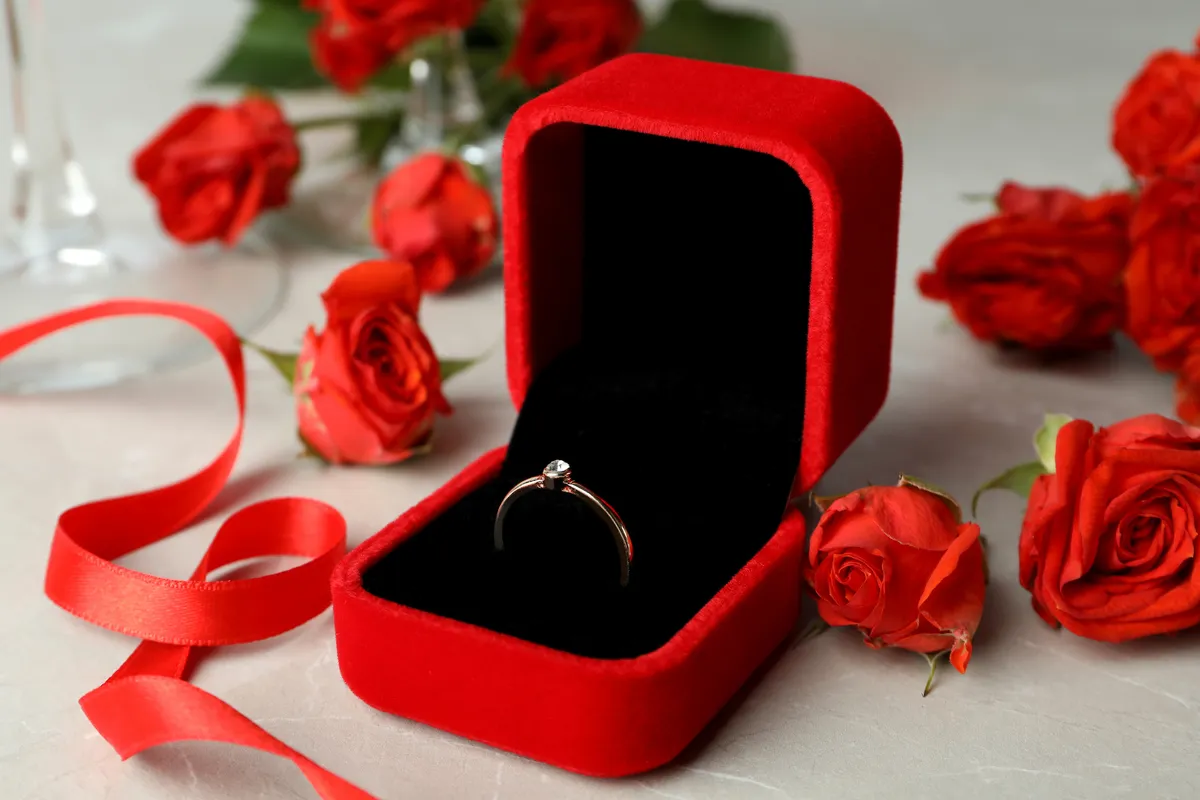 Marriage traditions in Monaco
Engagement Ceremony
In Monaco, couples usually court for several months or years before eventually deciding to tie the knot. An engagement ceremony is often performed before the actual wedding ceremony, where both families can give their approval and also become more familiar with each other.
Wedding Ceremony
Monaco weddings are extravagant events. Weddings are very important occasions that are looked forward to by the couple as well as their family and friends, and there is usually no holding back with the ceremonial sites performed. The bride and groom dress in a white gown and suit, respectively.
Wedding Reception
The wedding reception is all about wining and dining in Monaco. Here, different types of food and drinks are made available to the guests to thank them for coming to grace the occasion. Depending on the preference of the couple, traditional or western music may be played or performed by a live band. Guests often give various kinds of gifts to spouses too.
Same-sex marriages
Same-sex marriages are not recognized in Monaco. Same-sex couples are only allowed to be in a cohabitation agreement. Homosexuality and same-sex sexual activities are legal, but households are not allowed to be headed by same-sex couples. Members of the LGBT community may face legal challenges that are not experienced by non-LGBT members.
Polygamous marriages
Polygamy is illegal in Monaco. This type of marriage is not common or prevalent in the country. All marriages in Monaco must be between one man and one woman. The officiant ensures that both spouses are single and not in any marriage or union before performing a civil or religious marriage.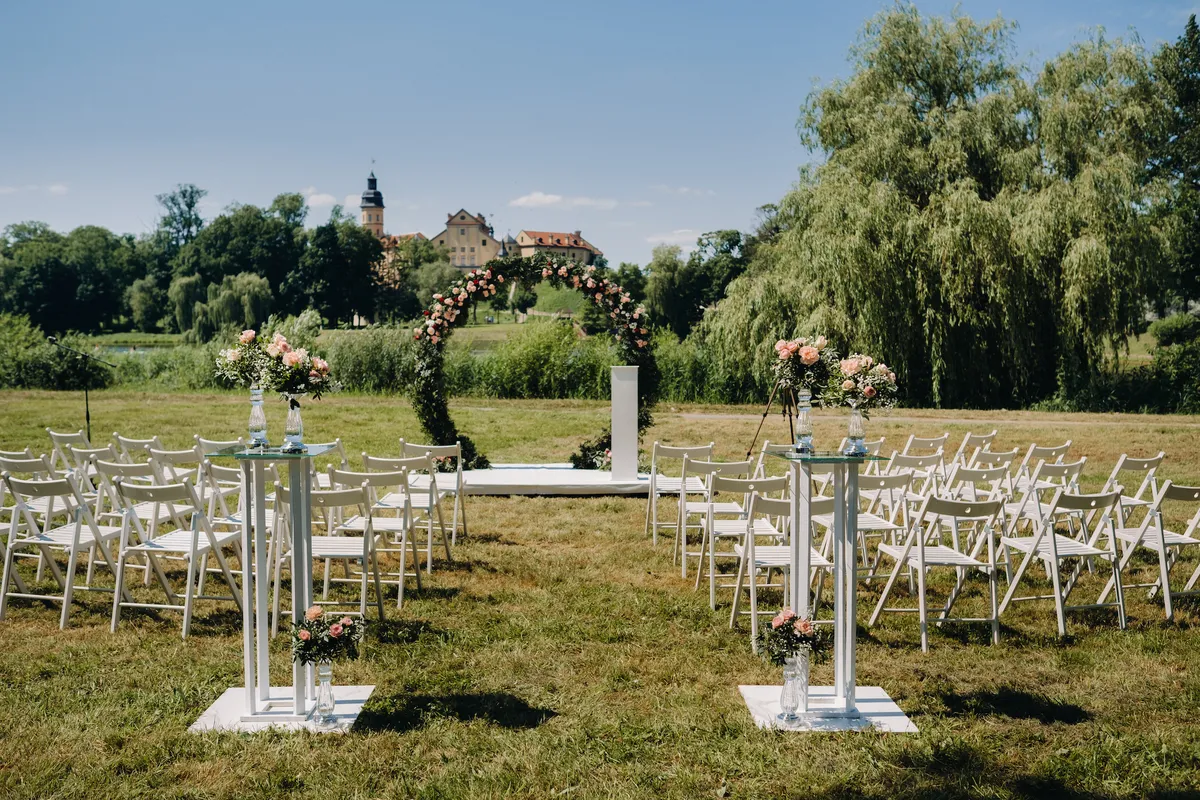 Marriage Laws and Rights, Costs and Duties
Laws
For marriage to be legally recognized in Monaco, it must be a civil marriage. Other forms of marriage are allowed, but they do not have any legal value. Therefore, couples who are not married legally do not enjoy the benefits and protections provided by the state to legally married couples. The law also states that before marriage can be allowed to take place, intending couples must have obtained a marriage license from the civil registry. After obtaining the marriage license, the couple must ensure that they meet the legal age requirement for marriage, which is set at 18 years for both males and females. Intentionally married couples who have not reached the required age to contract marriage but are 16 years old are allowed to marry under special circumstances, and they must also be able to provide parental permission to the marriage and, in the absence of one, legal guarantor permission.
After this requirement has been fulfilled, couples have to give their free and willing consent to marriage. The groom and bride must not be under any form of duress or threat while giving consent to marriage. The law states that any marriage contracted with the use of force or threats in Monaco would be deemed void, and anyone who allows such a marriage is liable to face severe punishment under the law. The law of marriage in Monaco also states that polygamy is not recognized as a form of marital union; neither the husband nor the wife are allowed to marry more than one spouse at the same time. Therefore, at the time of marriage, the husband and wife must be single, either unmarried, divorced, or widowed; they must not be in any legally binding relationship at the time of entering into a marriage agreement.
If either of the couples has been married previously, the law demands that such a couple provide proof that the marriage has been dissolved by submitting a certificate of divorce if both spouses are separated or a certificate of death in the case of widowhood. Foreigners are allowed to contract marriage in Monaco, provided they have been in the country for at least 30 days, they have valid means of identification, and they can prove that there is no legal impediment to marriage. Any foreigner who is prohibited from contracting marriage in his or her home country would not be allowed to get married in Monaco. Same-sex couples in Monaco are not allowed to enter into a legally binding marriage agreement; however, they are allowed to enter into a cohabitation agreement.
Rights
Like every citizen, married couples in Monaco also have rights that are made available to them by the law of the country. They even enjoy certain rights that are not available to unmarried people in the country. The husband and wife have various rights, ranging from the right to file tax jointly to the right to inheritance, and so on. Married couples enjoy tax benefits in the sense that when they have to file taxes, they do so jointly as one unit, unlike unmarried persons who have to file taxes separately.
Marriage also provides the couple with the right to receive benefits and protection from the government in the form of child support and family assistance, medical care for pregnant women or nursing mothers, etc. The husband and wife have the authority to make family decisions such as where the family lives, moral preferences, and religious beliefs. They also enjoy the right to make important decisions on behalf of their spouses, which means the wife has the same right as the husband to make one another their next of kin.
In medical emergencies, the next of kin makes the decision on behalf of the concerned spouse. Married couples also have the right to enjoy family discounts on a lot of things, such as insurance, which are not available to unmarried couples. The husband and wife have the right to take on the role of legal guardians of the children and also exercise parental authority over them when necessary or until they are able to make decisions on their own.
Costs
A wedding in Monaco costs from as low as €880 to as much as €8,000. The total cost, however, depends on the couple and their families, as well as the number of invited guests and their financial ability. Over the years, Monaco has become a popular destination for couples across the world who wish to marry outside their country, and it is relatively affordable if the couple plans for it properly.
The cost of flowers, attire of the couple, hair and makeup, transportation, music and entertainment at the event, food and drinks, and hiring the reception venue all add up to the total cost of a wedding in Monaco. The wedding attire of the bride costs around €1,500 to as much as €5,000 or more, depending on if the dress was bought from a popular brand, sewn by a local tailor, or rented. The expenses for flowers and decorations can be paid by the reception venue or by the couple's chosen decorator.
Duties
As times change and the world evolves, there is no defined role for the husband and wife in marriage in Monaco. The couple has a duty to look out for one another as well as the other members of the family at all times; they are both responsible for the protection of the family as well as themselves from any form of harm or violence that might come to them.
Both the husband and wife are responsible for directing the affairs of the family; unlike in earlier times, where the husband was only recognized as the head of the home, in more recent times both the husband and wife are recognized as the heads of the home, and therefore they make decisions about the welfare of the family together. They both have a duty to meet the needs of the family, whether physical, mental, emotional, or financial, but it must be met according to the means of the couple.
The husband and wife have a duty to raise their children according to their moral and religious inclinations, and they must also ensure that the children develop in an environment that is conducive to their growth. Couples should ensure that love, respect, care, and commitment are always available in the home.
Final Thoughts
Wedding ceremonies in Monaco are usually glamorous events that involve a lot of marriage rituals. Both foreigners and Monegasques have the freedom to perform any type of marriage in the country; however, only civil marriages are legally binding.
Some of the top wedding venues in Monaco include the Salle des Etoiles, the Hotel Hermitage, and the Hotel de Paris. It is possible for foreigners to get married and also go on their honeymoon vacation in Monaco. Foreigners must have lived in Monaco for at least 30 years before applying to get married. We hope this article has helped you understand everything you need to know about marriage in Monaco.
Don't make your lover wait. We're sure it will be «Yes».
Proposal will take a few clicks