Everything you need to know about marriage in Slovenia
5 May 2023
·
20 min to read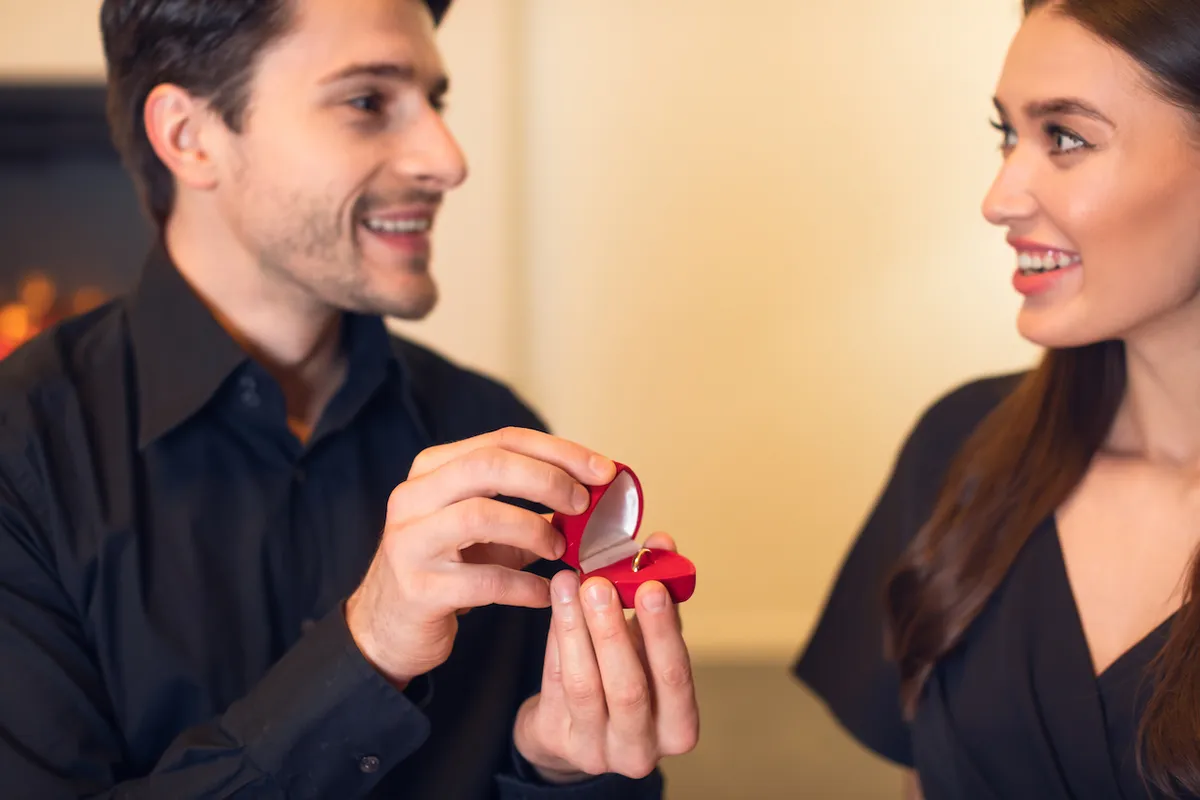 Slovenia is a Central European country popular for its ski resorts, mountains, and lakes. Every year, over 5000 marriages are celebrated in the country by both foreigners and Slovenians. The country has various beautiful locations for wedding ceremonies, such as Lake Bohinj, Mangart, Logar Valley, and Logar Valley. Each of these locations has stunning views and natural attractions that make them perfect spots for wedding ceremonies. Every year, many foreigners visit the country for destination weddings. In Slovenia, there are different forms of marriage performed; however, they all hold the same level of legality. A civil marriage is the only type of marriage that is legally binding in the country, and what this implies is that spouses who want to perform other types of marriages must first conclude a civil marriage before proceeding with them.
Spouses who want to get married in the country must be eligible by meeting all the marriage requirements. One of the most important marriage laws in the country is the legal minimum age at which a person is allowed to get married. In Slovenia, you can only marry if you have reached the age of 18. Spouses who are younger than 18 years are prohibited from getting married except when parental or guardian consent is provided. Both foreign couples and Slovenians must ensure that there are no restrictions preventing them from getting married in the country. The rest of the article will tell you more about the types of marriages as well as their traditions, laws, and rights in Slovenia. Let's get started.
Civil marriage
For a marriage to be legal in Slovenia, a civil ceremony must be conducted by the couple. There are no restrictions that prevent couples from having multiple forms of marriage; however, a civil marriage must be performed first. In Slovenia, a civil marriage is performed by an authorized notary or registrar in the registry office or administrative building. Although spouses are allowed to choose where they would like to conclude their marriage ceremony, it is advised that they do this in the registry's office to avoid any issues that may arise.
Before a civil marriage is performed in a country, the minimum legal age of 18 must have been met by both spouses. In special cases, a person younger than that age may be allowed to marry, but written parental consent must be provided. Currently, both same-sex and opposite-sex couples are able to conduct civil marriages and enjoy the entitlement that comes with IG under the law. Two people who are related by blood, adoption, or even marriage are not allowed to marry each other in Slovenia. If a marriage is held in this situation, it will be rendered invalid and nullified under the laws of the country. The documents that must be submitted by spouses during the marriage registration are stated below.
Documents Required
National Identification Card or Valid Passport
Certified or original copies of the birth certificate
Certificate of no legal impediments to marriage. This document must be submitted by both spouses to show they were single prior to the marriage and there are no current obstacles that can prevent the marriage ceremony from happening. Foreign spouses can request this document from the embassy of their country in Slovenia.
Death or divorce certificate. Spouses who were previously married must submit either of these documents in cases where their previous spouse became deceased or separated from them.
Two witnesses must be provided by the spouses. People who will serve as witnesses must be of legal age, and they cannot be related to the couple by blood or close family ties.
The civil marriage process in Slovenia allows proxies under certain circumstances. This means that if both spouses are not physically present when submitting their documents, they may appoint someone who will be given a power of attorney to represent the spouse who is not around and act on their behalf on that day. All foreign documents must be notarized and apostilled to prove their legitimacy in the country. Slovenian and English are the official languages spoken in the country, and documents that are not in either of these languages must be legally translated before their submission in the country.
Religious marriage
Slovenia is largely dominated by Christians. The Roman Catholic Church is the most predominant denomination of church in the country, followed by irreligious people. Irreligious people in the country usually have traditional or symbolic wedding ceremonies after a civil marriage has been properly conducted. Protestants, Orthodox churches, and other Muslims make up the rest of the population of people living in the country. A religious marriage on its own is not recognized or protected by law unless preceded by a civil marriage. Most marriages take place in the church and are conducted by a priest. There are some laid-out rules guiding marriages that must be followed by spouses who plan to get married in the country.
For starters, both spouses must be baptized, and certificates of holy communion and confirmation must be provided. Also, in Catholic churches, there are premarital marriage classes that are meant to educate spouses on everything marriage entails and what to expect. These classes are mandatory, and most priests will never marry two people together unless the classes are completed. The authority to perform the marriage may sometimes be requested from the bishop; however, the priest decided whether the couple were eligible to marry in the church. Religious marriages in the country are also concluded within a short period of time, most within 45 minutes to 2 hours, depending on the priest and ceremonial rites. After the church wedding is concluded, a wedding reception is held in a different venue.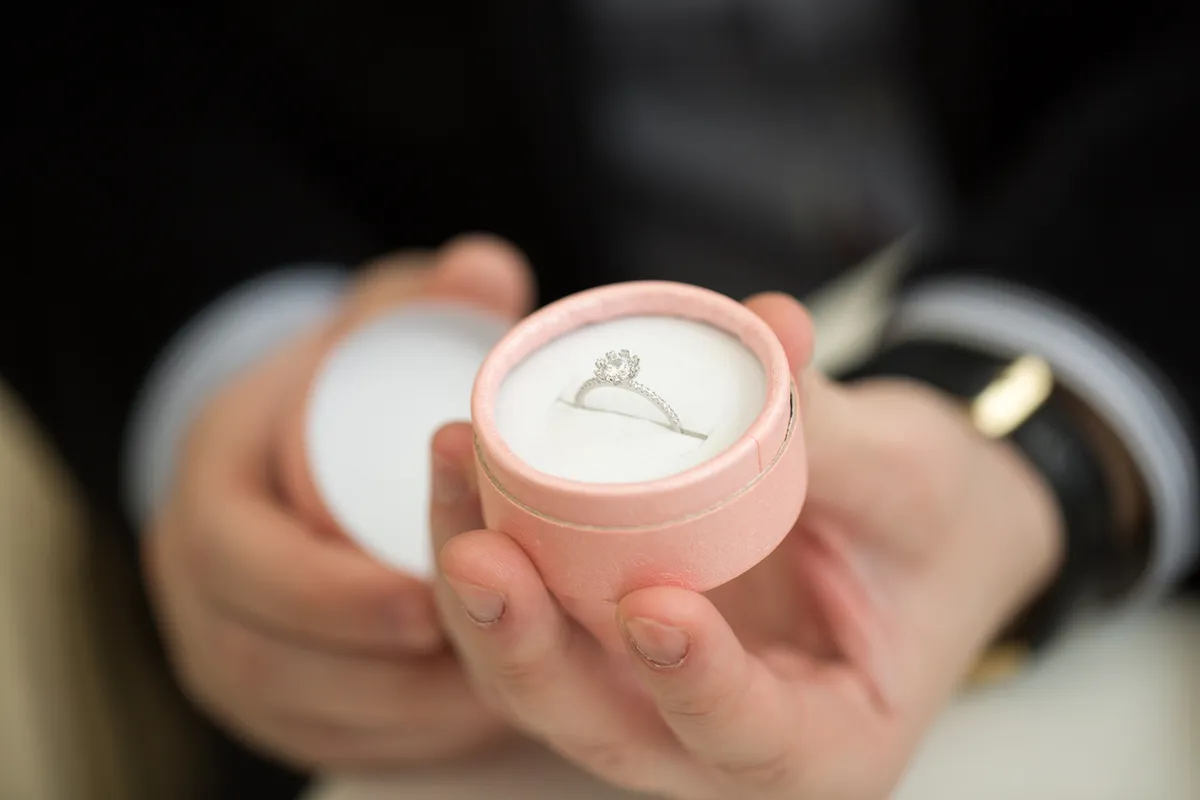 Marriage traditions in Slovenia
Wedding Ceremony
The wedding ceremony in Slovenian marriages usually begins in the morning. Here, it is up to the bride and groom to decide how many people they want in attendance. In some ceremonies, only a few family members and friends are in attendance, whereas some couples prefer to start the celebration with hundreds of people who will get to witness the marriage ceremony. The bride and groom exchange vows and are pronounced husband and wife by the priest in the church.
Sranga
After the church wedding ceremony is concluded, a sranga is put in place, which must be overcome by the groom before he is allowed to take his bride away. The sranga can be a toll gate at a wedding or roadblocks leading away from the church. Here, the groom must face the men who placed the obstacles and seek passage. They often request money from the groom, which must be paid before passage is allowed.
Kidnapping the bride
This is a fun ceremonial rite where the bride is kidnapped by the groomsmen after the wedding ceremony is concluded. The groomsmen often leave different trails and clues that must be followed by the groom to discover the location where his wife is being kept. Once the groom finds them, he must pay a ransom before he is allowed to get his wife back.
Same-sex marriage
Same-sex marriages are recognized and protected by the laws of the country. Marriage between two people of the same sex just recently became legal in July 2022. In the past, people were allowed to be homosexuals or transgenders but not permitted to be officially married or in a union with each other. However, this has changed, and same-sex spouses now enjoy all of the rights and benefits that are available to opposite-sex spouses. The two rights that are not available to same-sex spouses are in vitro fertilization and joint adoption.
Polygamy in Slovenia
Polygamy is banned throughout Slovenia. A man or woman is not allowed to have multiple partners in a marriage. In the past, polygamous marriages were quite common and were even used in local communities to settle disputes between families and clans. However, in modern times, polygamy is not allowed. A ban was placed on this type of marriage in 2004. Monogamy is widely practiced in the country, and those who try to marry multiple people may face legal consequences such as jail terms and the payment of fines.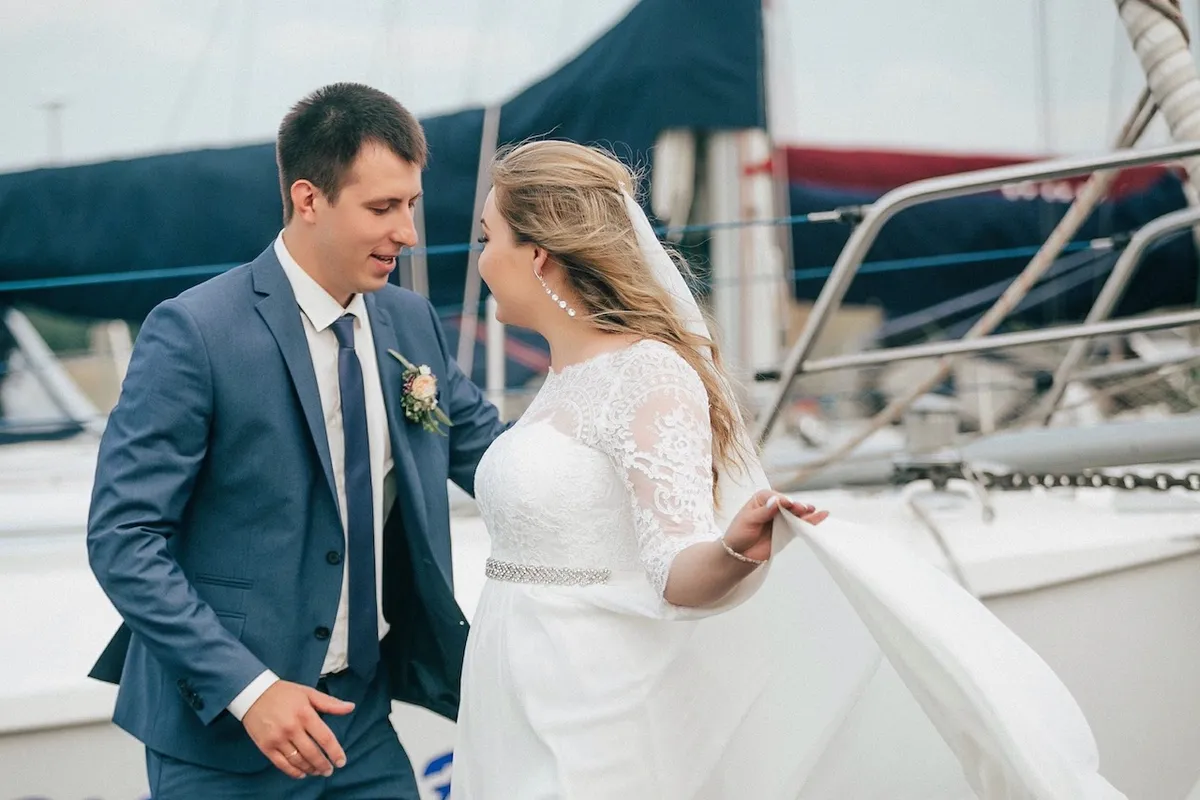 Marriage Laws and Rights, Costs and Duties
Laws
The process of contracting marital relations in Slovenia must be done according to the norms and rules of the country. The institution of marriage is governed by a series of laws and regulations, which individuals who want to get married must abide by. If all necessary legal documentation is provided, both nationals and foreigners can easily marry in Slovenia. The law recognizes four forms of couple relationships, which are marriage, cohabitation, formal civil unions, and non-formal civil unions. Consent is an important part of the law for all couples in Slovenia, irrespective of whatever form of marriage the couple practices. For couples who wish to contract marriage, civil marriage is the only type of marriage that has legal value; religious marriage is not illegal, but it is not legally binding.
Couples may only hold a religious wedding after a civil wedding. The civil wedding must be done in the presence of the appropriate authorities and two witnesses chosen by the couple. Consent, void of any interference from third parties, must be obtained from the couple before marriage can be declared valid. Forced marriage is illegal in Slovenia. A marriage entered into without the consent of one of the couple must be declared invalid. The use of threats or the misuse of power to coerce someone into getting married is an offense, and offenders are liable to face a jail term of up to 3 years. 18 years is the legal age for marriage in Slovenia for both men and women; a court's ruling can declare a marriage between minors invalid.
Only with the permission of both parents and a social work center under legitimate circumstances can a minor be given permission to get married; if permission from a social work center is not obtained, the court has the right to declare the marriage void. Child marriage is illegal in Slovenia, and offenders are subject to a jail term of up to five years. Persons who are related by blood, marriage, or adoption are not permitted to marry one another, as incestuous marriages are prohibited in Slovenia. As stated earlier, cohabitation and civil unions are recognized and protected by the law. Persons who have lived together as husband and wife in a domestic setting without any formal marriage may be allowed to do so; the same applies to persons of the same gender.
They may be allowed to contract a formal or informal civil union, which is also a form of marriage because it involves the coming together of two people. Interested parties must be single at the time of marriage; couples who have been previously married have to provide proof of the annulment or nonexistence of a previous marriage. A certificate of divorce or a certificate of death in the case of widowhood would suffice. Foreigners are allowed to marry in Slovenia provided all documentation, such as a birth certificate, a certificate of no impediment, passports, etc., is provided and submitted to the appropriate authorities. Marriage in any of its forms must be registered at the Slovenian marriage registry office. Polygamy is not allowed in Slovenia.
Rights
All citizens of Slovenia possess the right to contract marriage once the legal age for marriage is reached. Slovenian family law established a legal framework for couples' rights equality. In Slovenia, couples (married or in civil unions) have the right to reproduce or adopt children and to raise them according to their moral, political, and social inclinations. The couples have an equal right to make important decisions that affect the welfare and comfort of the family, like the family's domicile. Couples have equal rights when it comes to property and inheritance rights. The couple is under a partial community of property by default in Slovenia, under which the couple has the individual right to own property obtained before marriage; on the other hand, any property obtained during marriage becomes the joint property of the couple and in the event of separation is split equally between both parties.
Couples have the right to act as legal guardians for their children and to exercise parental authority. Men and women have the right to work and pursue ambitions and goals. The same applies for married men and women; they both have the right to work and earn meaningful pay for work without facing any form of discrimination at the workplace. Couples have the right to be actively involved in any socioeconomic or political activity. If the marriage is no longer working, the husband and wife have the right to file for divorce based on mutual agreement or for another reason. The couple has the right to protect the family from any form of danger and report any form of violence both internally and externally. In Slovenia, the state creates the necessary conditions for the protection of couples' rights.
Costs
The beautiful landscapes and amazing scenery in Slovenia have made it one of the most popular places for a destination wedding, and this has immensely contributed to the development of the country. An average Slovenian wedding is more budget-friendly than an average wedding in the UK. A Slovenian wedding budget ranges between €10,000 and €14,000. It is important to note that the wedding budget largely depends on the financial ability of the couple and what they hope to achieve on their big day. Couples who wish to have a custom wedding with just about 50 guests in attendance should expect to spend around €10,000-€18,000; this cost excludes the accommodation of guests and the honeymoon.
An all-inclusive wedding budget would most definitely cost more than the above price. Holding a civil marriage at the registry or the Slovenian library does not attract any fees; however, conducting a civil wedding at a registered venue outside the civil registry attracts a fee of €170. The total amount spent on a wedding ceremony in Slovenia is not fixed, as the cost of renting venues, the choice of decorations, music, photography, and videography differ from one another. The couple is jointly responsible for shouldering the cost of the event, and they can also receive help from their various families.
Duties
Married men and women are bound by law to provide mutual support, trust, and assistance to one another. The duties and responsibilities of couples in the home are the business of both parties in marriage. The husband and wife have equally important roles to play in the home to ensure the health and comfort of the family.
The number one duty of couples is to ensure the proper educational development of the children in the home; they are obligated to care for, feed, and house the children until they are able to fend for themselves. Couples are obligated to provide a conducive environment for the general growth and development of their children. The wife and husband are expected to take care of one another and offer assistance when necessary. The couple has a duty to jointly contribute to the welfare of the family by putting the interests of the family before their individual interests.
Conclusion
Slovenia is a beautiful country with various unique marriage traditions. Marriages are some of the most important events in the lives of Slovenians, and these celebrations require a lot of time and planning. Civil marriages are the only types of marriages that are legal in the country. After a civil marriage is concluded, other types of marriages may be performed.
The documents that must be submitted before spouses are allowed to get married are not too many or hard to come by. This in turn makes the process of registering marriages in the country simple. In fact, foreign spouses are able to conduct both civil and religious marriages that will be recognized in their home country of Slovenia. Everything you need to know about marriage in Slovenia has been stated in detail in this article.
Don't make your lover wait. We're sure it will be «Yes».
Proposal will take a few clicks