Everything you need to know about marriage in the Ivory Coast
30 Apr 2023
·
21 min to read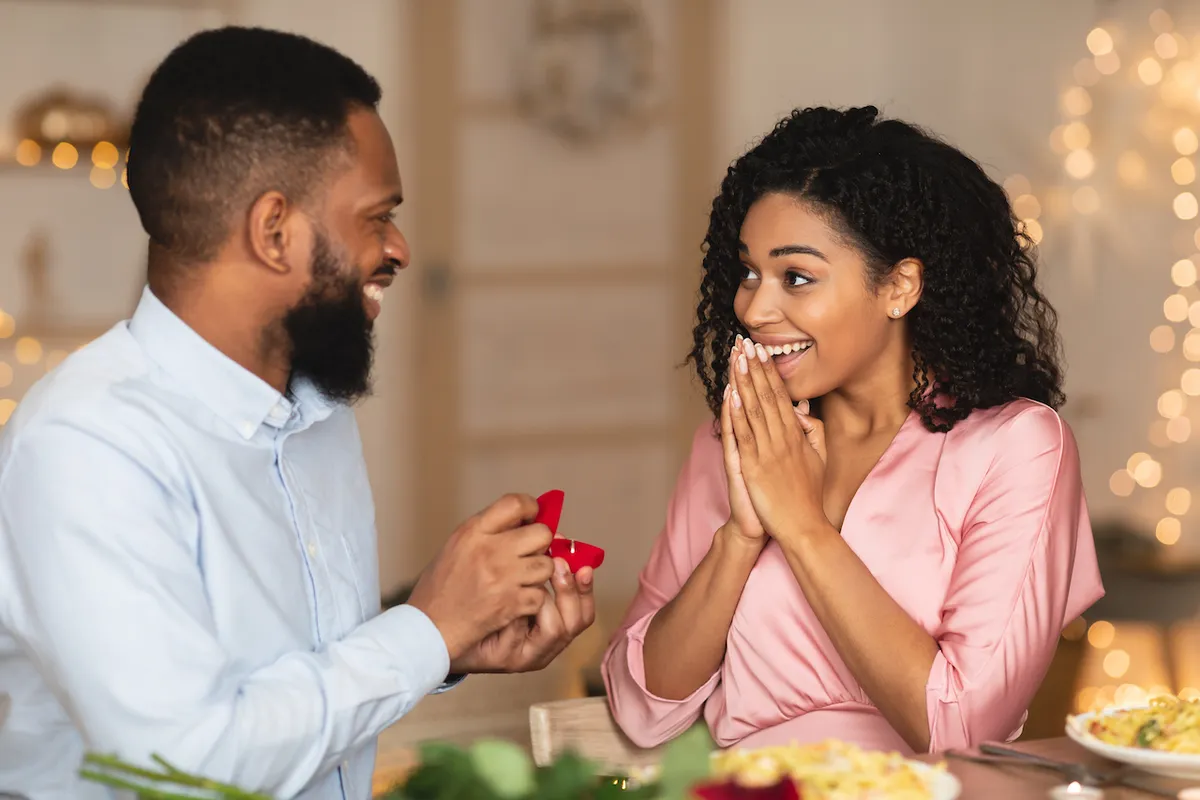 Ivory Coast is a west African country with a rich cultural heritage. The country is also known as Côte d'Ivoire and has more than six major ethnic groups and a diverse mix of religions. The two major types of marriages in the country are civil and religious marriages. However, civil marriages are the only ones that are legally binding in the country. A marriage must be registered at the town hall and performed by an authorized officiant for it to be recognized by law. Traditional or religious marriages are not recognized, and spouses who want to perform other marriages besides a civil marriage must ensure the marriage is properly registered during a civil ceremony before going ahead with other types.
Ivorians and foreign nationals can practice civil marriage in the country with no restrictions, provided that there are no current factors or laws prohibiting them from getting married either in Ivory Coast or their home country. The minimum legal age for marriage in the country is 18 years, and spouses must have reached this age before they are allowed to marry. In special cases, marriage may be allowed for spouses who are under the age of 18, but they must provide parental consent and court authorization. Child marriages are prohibited in the country. In the past, child marriage used to be a big issue where girls were married off without being mature or up to age at all. Even now, child marriage is still an issue faced by communities in the country. The rest of the article will show you more about marriages and the laws and rights guiding them in Ivory Coast.
Civil marriage
Civil marriages are very common in Ivory Coast and are performed by both Ivorians and foreign nationals. The marriage ceremony is performed by a state-authorized registrar and takes place in the registry office or town hall. Civil marriages must be performed in the designated location as laid out by the state, and not a lot of flexibility is allowed where the couple can choose any venue for their ceremony. A civil marriage is the only type of marriage in Ivory Coast that is recognized and protected under the laws of the country. For a civil marriage to take place, the male spouse must be 21 years of age or older, and the female spouse must be at least 18 years of age. Couples below the minimum required age will have to obtain written parental or guardian consent to get married.
When couples get married in the country, they receive a family book. The family book is a booklet where the official record of marriage as well as other future family events such as birth, death, or divorce are kept and recorded. After the civil marriage is completed, the couple will be issued a marriage certificate to show that they are now legally married in the country. Before a marriage is conducted, an intention to marry must be submitted by the couple to the registrar in the district where they plan to marry each other. After the intention of marriage has been brought to the attention of the marriage registrar, couples must pass through a waiting period of 21 days. During this time, the registrar and authorities check to be sure there are no negative remarks or impediments that can stop the marriage ceremony from happening or being legal.
Generally, couples, especially those who have businesses abroad or are foreigners, must receive two marriage certificates. The first certificate that is given to the spouses on completion of all the registration processes is the Ivory Coast marriage certificate. This certificate makes the marriage legal throughout the country; however, couples must apply for an international marriage certificate to ensure the marriage is recognized in other countries around the world. This is more universal and legally binding in other countries. The documents that must be submitted by Ivorians and foreign spouses getting married in the country are stated below.
Required Documents
National identity card or valid passport
Copies of birth certificates. Both spouses are required to submit this document.
The couple must submit a notice of their intention to marry.
Certificate of single status
Divorce or death certificate. Widowed or separated spouses must provide this paperwork to show they ended their previous marriage lawfully. All documents requested from another country must be formally translated into French, and they must also include an apostille to confirm their legitimacy.
Religious marriage
Religious marriages are not legally binding in the Ivory Coast. Couples who want to get married in a religious setting must first perform a civil ceremony for the marriage to be recognized. The country is largely dominated by Muslims and Christians, with Muslims having the larger percentage. Most other Ivorians are either irreligious or practice animism. After a civil marriage is concluded, couples usually hold a Muslim or Christian marriage that is officiated by an authorized clergyman (a priest or imam).
There are marriage conditions that must be met under the respective religions, and couples must ensure they follow all the marriage instructions provided by their religious association. Religious marriages are very important in the country, and traditionally, couples may not be perceived as being officially married unless a religious and traditional ceremony is performed.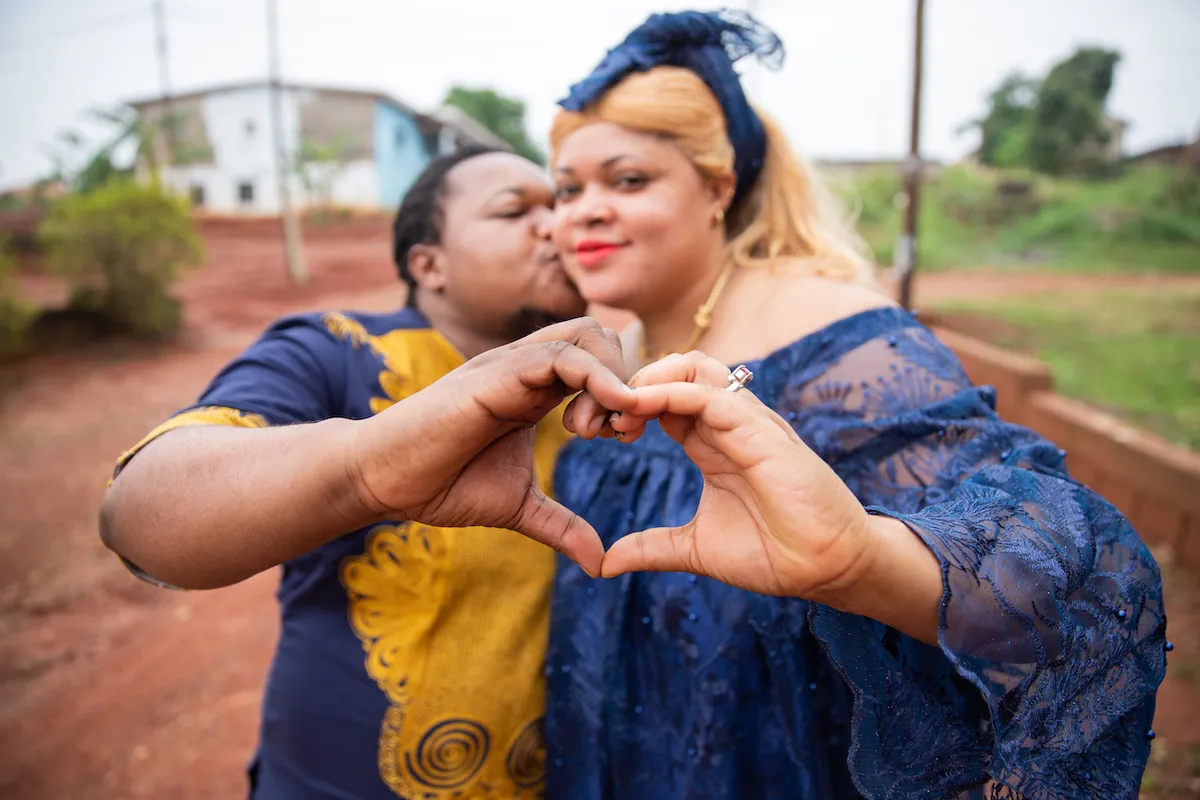 Same-sex and polygamous marriages
In the Ivory Coast, same-sex sexual activities are allowed, and Ivorians are permitted to be homosexuals; however, same-sex couples are not allowed to head a household or legally get married. Unions between two people of the same sex are not recognized or protected by law. Couples who practice this type of marriage do not enjoy the same rights provided to opposite-sex couples, such as the right to adopt children.
Polygamy is illegal in the Ivory Coast. Marriage between multiple people was stopped in 1964, and the law says that a person shall have only one spouse at a time. Spouses who want to enter a new marriage must ensure their previous one is legally terminated. Polygamy is considered bigamy in the country and can result in a 3–6 years prison sentence as well as fines.
Ivory Coast marriage traditions
A lot of the marriage traditions performed in the country are based on religious or community beliefs. These are stated below.
Knock door
This "knock-door" tradition is the name given to the ceremonial rite where the groom and his family introduce themselves to the bride's family for the first time. This usually takes place in the house of the bride's family and sometimes in a neutral space like a public venue. The two families get to meet with each other and express their desires to let their children get married, thus uniting both families.
Fake bride
This is a tradition that is also celebrated in some European countries. It is meant to be a comical act for both parties. When the groom goes to the bride's house to request his wife-to-be, different girls who are totally covered are brought out so that the groom can choose one of them as his actual bride. Most times, the bride is not even included in the first set of women brought out. Before then, the bride will have told her husband-to-be what color or type of shoe she will be wearing so as to enable him to identify her easily. If the husband makes the wrong decision, the entire family laughs and jokes that his actual bride will not be presented to him. This tradition is still performed in marriage ceremonies.
Dowry
After both families meet each other, the groom and his family officially ask for the hand of the bride in marriage from her family. If her family agrees and accepts the proposal, they draw up a list of items that must be provided by the groom and his family before they give their daughter away in marriage. The dowry or bride price is often a long list that includes a wide range of items, from clothing to furniture to appliances, etc. The bride price must be paid before the marriage ceremony takes place.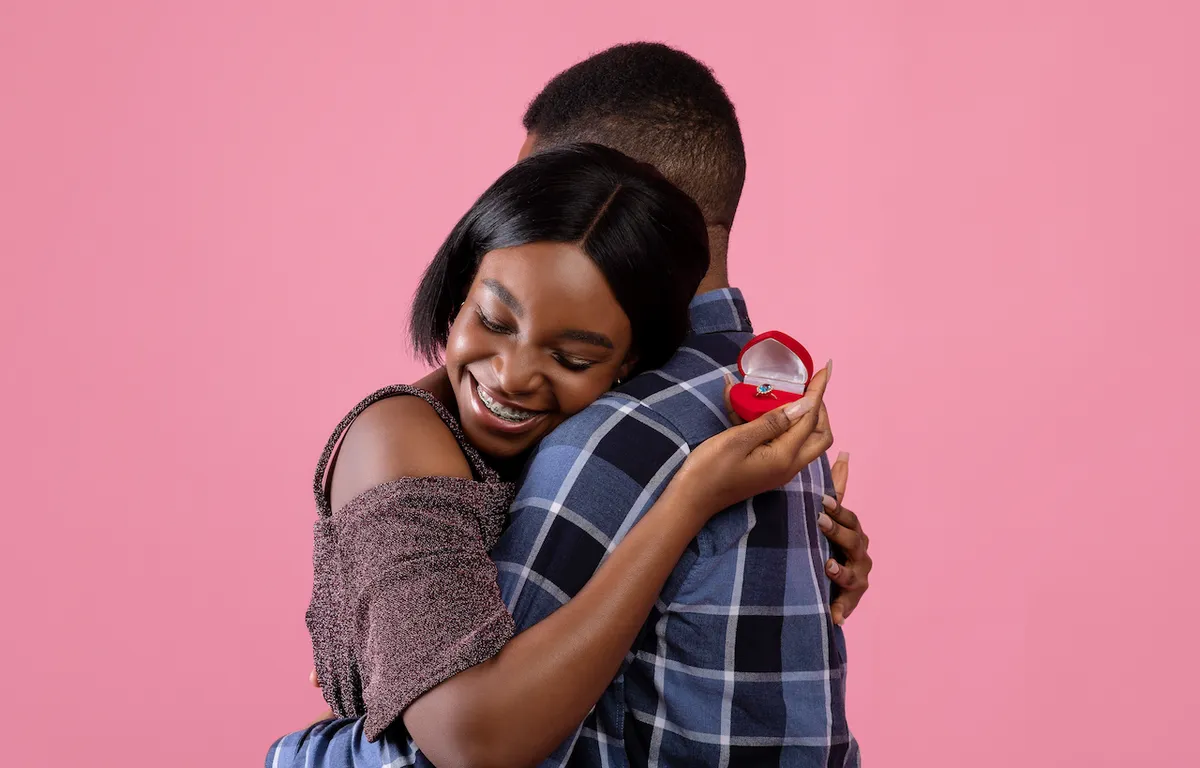 Marriage Laws and Rights, Costs and Duties
Laws
Ivory Coast has various civil and customary laws guiding the act of marriage in the country. Being a secular country, the Ivory Coast allows the practice of different religious beliefs without any form of discrimination. Despite this freedom, the official laws concerning marriage prohibit polygamy in the country; monogamy is the only recognized form of marriage. Persons who wish to get married must be single or must have dissolved a previous marriage before entering a new one. Couples who were married before must provide proof of the dissolution of their previous marriage, such as a certificate of divorce or a death certificate in cases of widowhood. For a woman who just got divorced or widowed, a waiting period of 300 days must be observed before she can enter into a new marriage agreement. Child marriage is prohibited in the ivory coast; individuals who have not reached the minimum legal age of marriage in the ivory coast, which is 18 for women and 20 for men, may be denied the opportunity to marry. Under special circumstances, an exception is made for minors who have the permission of both parents.
Only a public prosecutor is allowed to authorize such marriages. The practice of marriage between widows or widowers and their brother or sister-in-law, which is also known as levirate and sororate marriages, is prohibited under the law; however, in extreme cases, a public prosecutor may authorize such marriages. Religious and customary marriages have no legal value in the Ivory Coast; only civil marriages are recognized and protected by the law. Religious and customary marriages are not illegal, but a civil marriage must be held before a customary or religious ceremony. De facto unions are not recognized by the law; couples may be allowed to cohabit, but they do not have access to any legal protection or recognition by the law. A marriage contracted without the consent of both parties or with the use of threats and coercion is considered a forced marriage, and this is illegal under the law concerning marriage in the Ivory Coast.
Couples must give free and full consent to marriage without any interference from third parties. Persons who force minors to get married are liable to face a jail term of up to 2–5 years or pay a fine. If one of the parties is not mentally fit, he or she is not allowed to get married, as he is not in a state of mind to give full consent. Marriage between siblings (biological or adopted), stepsiblings, uncles, aunts, cousins, nieces, nephews, etc. is illegal, and any marriage can be annulled by a judge on grounds of incest. Homosexual activity is legal in the country; however, same-sex couples are not allowed to get married. Strict laws are placed on foreigners who wish to marry Ivorians; they must be able to prove beyond every reasonable doubt that they are capable of contracting marriage and provide all necessary documents. This is to reduce the movement of Ivorians abroad. Providing all necessary documentation, such as birth certificates, identity documents, etc., as required by the law does not only apply to foreigners but to Ivorians as well.
Rights
Every human has access to equal rights, regardless of gender, age, or race, and this applies to marriage. The concept of marriage has a framework that provides equal rights to every couple, regardless of sex, age, or race. Like every other country in the world, couples in the Ivory Coast also possess the right to bear children or adopt children and to raise them according to their religious, cultural, and moral beliefs.
Wives have the same rights as husbands to be recognized as the head of the home; they both possess the right to exercise parental authority and legal guardianship. The husband and wife have the right to file for divorce once marriage is no longer working, either by mutual consent or for specific reasons such as domestic violence, marital rape, etc. The right to make decisions that affect the family as a whole belongs to the husband and wife, like where the family's residence is, the type of education for the children, etc. Spouses have the right to gain employment and earn a living in career paths that best suit them without facing any restrictions or discrimination.
They both have the right to be actively involved in politics and government. They possess the right to jointly own, use, and dispose of property if the marriage was contracted under a marital regime of joint community of property, which allows an equal split of property in the event of separation. A prenuptial agreement renders this marital regime redundant as it allows couples to separately own any property gained before or during marriage. In recent times, both the husband and wife have had access to equal inheritance rights; if one of the couple is deceased, the inheritance would go to the surviving spouse.
Costs
The cost of getting married in any part of the world is made up of different important expenses, especially in countries that have very elaborate cultures and traditions. Despite the fact that civil marriage is the legally recognized marriage on the ivory coast, couples make sure to hold a traditional wedding afterwards, which could be in the form of a wedding reception or an actual traditional wedding. Couples should expect to spend at least $7000 on an average wedding in the Ivory Coast. This cost is made up of the accommodation of guests, which is around $90–$334 per night depending on the location of the hotel.
A wedding venue typically accounts for at least half of the wedding budget, costing between $1000-$4000; the location of the venue and the number of guests determine which venue couples rent and how much they spend. The bride price also adds up to the cost of getting married in the country. The music, catering, decorations, transportation, and all other miscellaneous expenses that cannot be left out make up the entire cost of getting married in Ivory Coast. Couples who are very financially stable can decide to host very expensive and extravagant weddings.
Duties
Couples around the world have duties to perform for one another in the home, and Ivorian couples are not exempted. Once marriage is contracted, the couple has a set of duties and responsibilities they have to fulfill in order to ensure the smooth running of the family. The average Ivorian family is largely patriarchal, and there's a strong stereotype as to what duties men and women are expected to perform in the home. The woman is often responsible for running the household; she is tasked with the responsibility of taking care of the children, doing household chores, and taking care of her husband and his family members, while the husband, on the other hand, is only seen as the provider in the family; his sole responsibility is to make sure all the material needs of the family are met.
However, in cases where the husband is unemployed, he still doesn't help out with the household chores because he believes that is not his responsibility. Couples are obligated to respect one another's opinions, love one another, and be committed to the family. They are expected to put the interests of the family before their individual interests. The husband and wife are equally responsible for the educational development of the children and the provision of a conducive environment for the children's growth.
In Summary
Ivory Coast is officially a secular country; however, the majority of the population is made up of Christians and Muslims. The northern parts are largely dominated by Muslims, while the western parts are mostly Christian. This implies that most of the traditional and religious marriages held in the country are either of the Muslim or Christian faith. After a civil marriage is concluded, a marriage certificate must be obtained. As a result, spouses can now hold other types of marriage ceremonies based on their preferences and religious beliefs.
Even though the country is mostly dominated by religious people, marriages in the country must follow the civil laws laid out by the government. All the necessary marriage documents and conditions must be submitted and met, respectively. Spouses should keep in mind that an official declaration of intent to marry must be made before the marriage registration process begins, and a marriage certificate must be obtained after the marriage registration and ceremony are completed in order for the marriage to be legally binding in the country. This article has touched on everything you need to know about marriage in the Ivory Coast.
Don't make your lover wait. We're sure it will be «Yes».
Proposal will take a few clicks