Everything you need to know about marriage in Uruguay
26 Apr 2023
·
19 min to read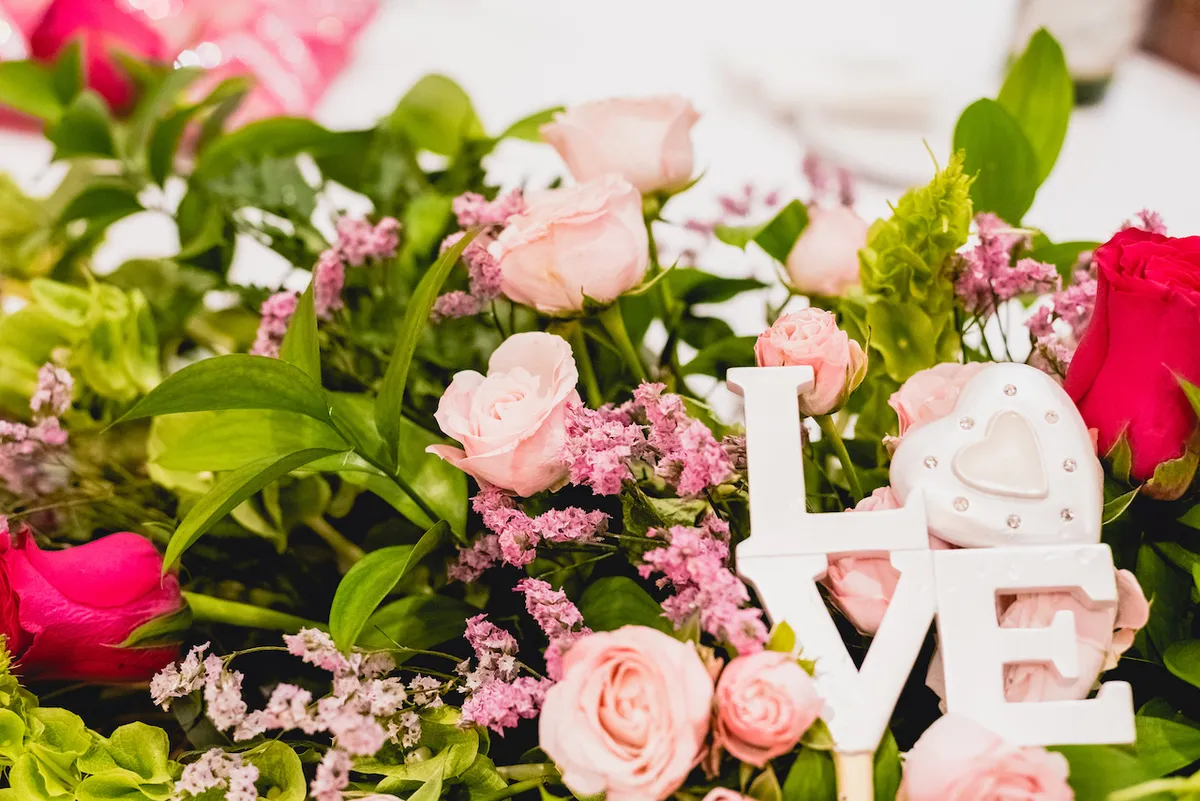 Thousands of marriages are held every year in Uruguay. The country has a diverse culture, and marriage ceremonies are beautiful events in the lives of Uruguayans. During marriage preparations, not only the couples are busy, but their respective families are also often busy with the planning to make sure everything runs smoothly. Some of the traditions of couples in the country have been largely influenced by western traditions. In Uruguay, civil marriages are the only type of marriage that is legally binding in the country.
Religious and traditional marriages are quite popular in the country, and most times, spouses who are irreligious perform secular or symbolic weddings where they can fully decide how the ceremonies will be performed based on their own personal preferences. Some of the best wedding venues available to spouses getting married in the country include Barradas Parque Hotel, Patricia Riba, and Hotel Terrazas de la Viuda.
Most couples in the country conduct their marriage ceremonies in two parts on the same day. The religious ceremony, which is the first one, takes place in the morning, while the wedding reception takes place in the afternoon and runs until later in the day. The legal marriage age in the country is 18 years; however, spouses aged 16 or 17 may be allowed to marry if parental or guardian consent is provided. The rest of this article includes more information about the major aspects of marriage in Uruguay.
Civil marriage
In Uruguay, both foreign nationals and Uruguayans are allowed to get married in the country and obtain a marriage license. There are no restrictions on who can get married in a civil ceremony. Spouses of the same sex have the equal right to have their same-sex marriage performed for them. A civil marriage is the only type of marriage that is legally binding. Couples must first register their marriage before going ahead with other types of marriages. Foreign spouses who want to marry in the country must be able to provide evidence that they are eligible and permitted to marry in their home country.
A spouse whose marriage is forbidden in his or her home country cannot perform a legal marriage in Uruguay. The official language of Uruguay is Spanish, and civil marriages are conducted using this language. Spouses or couples who do not speak the language should provide an interpreter during the course of the ceremony. Civil ceremonies are concluded in a matter of minutes. Some wedding ceremonies can be completed in as little as 15 minutes. There is certain paperwork that must be submitted by the spouses before they are allowed to marry in Uruguay. These are stated below.
Required Documents
A valid means of identification like a national ID or passport
Certified copies of the birth certificate
Certificate of no impediment. This paperwork must show that the marital status of a spouse is single and that there is no hindrance to the marriage. There are various factors that can impede a marriage, such as being in another marriage or having health issues. Venereal or mental illness is an obstruction to marriage, and couples are advised to know each other's health status before choosing a wedding date.
Spouses under the age of 18 are required to provide written parental or guardian consent showing that the marriage is approved and can take place freely.
Both spouses must provide four witnesses. These witnesses must not be related to them by blood or affinity. They must be neutral people who are of legal age.
Divorce or death certificate. Partners who were in a relationship or marriage with a former spouse where the relationship or marriage ended when a former spouse separated or died must provide either of these documents. If the spouse is requesting a document from another country, it must be legislated with a stamp of authorization.
Religious and traditional marriage
Religious marriages are not legally recognized in Uruguay. The country largely consists of Christians, and the Roman Catholic Church is the largest denomination in the country, making up over half of the whole population. Over 40% of Uruguayans are irreligious or atheists, and they have no religious ties. This implies that not even a couple in Uruguay performs a religious ceremony, even more so because it is not legal on its own. For a couple to marry in the Roman Catholic Church, there are conditions that must be met. The spouses must be under any of the following options: marriage between a baptized Catholic Christian and a non-Catholic Christian; marriage between two baptized orthodox Christians; or marriage between two non-Catholics that are both baptized. The conditions to be met before a religious marriage can take place are stated below.
Conditions for marriage
Both partners must freely consent to marry. Forced marriages are not permitted, and any marriage held under this condition is invalid.
Spouses must not be related by consanguinity or affinity. This implies that both blood relatives and adopted siblings cannot be married to each other.
Couples who are below the minimum legal marriage age also do not have permission to get married in church.
The priest will also conduct premarital counseling for both spouses. During this time, the priest ensures that both spouses are compatible and actually ready for marriage. In cases where a priest feels something is wrong or any of the marriage conditions are not met, he may delay or totally prevent the marriage from happening in the church. Church wedding ceremonies usually last about two hours, and after the church service is concluded, the newlyweds, as well as family, friends, and other guests, all move to a new venue for the wedding reception.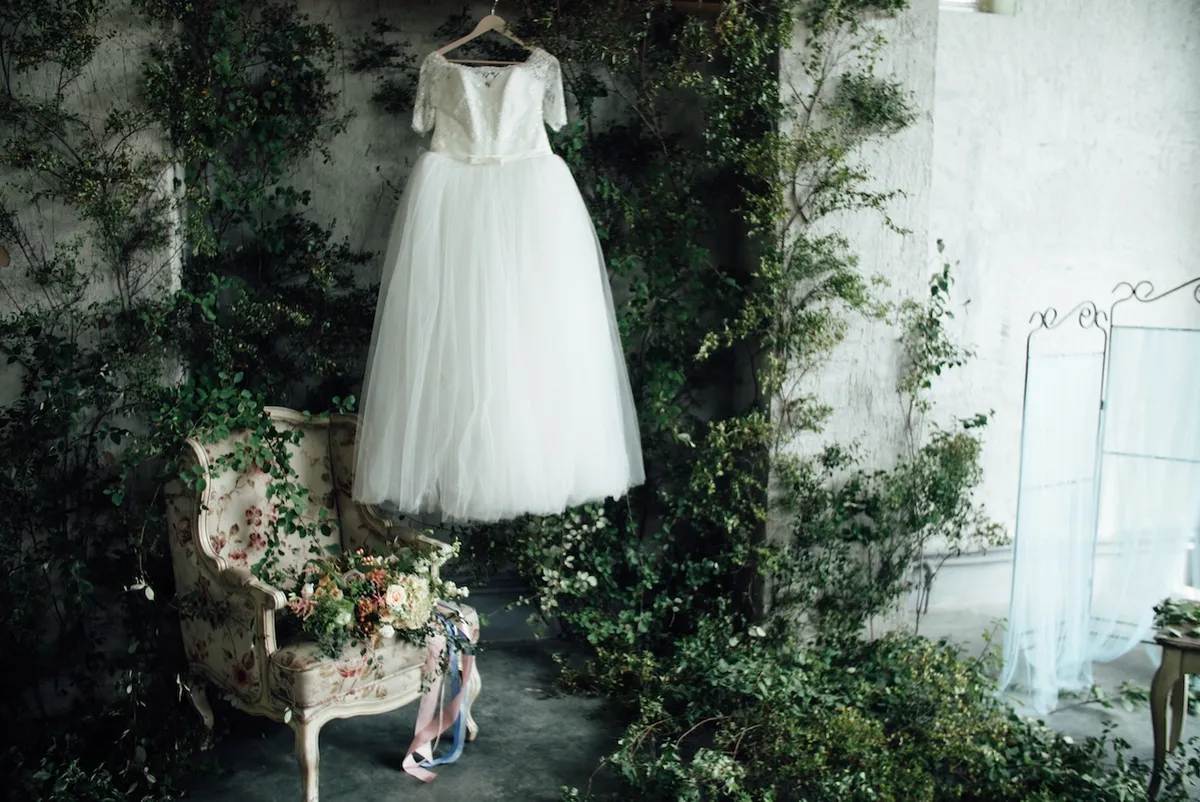 Uruguayan Marriage Tradition
Stag Party
This is a Uruguayan ceremonial rite that is performed a few days before the actual wedding ceremony. It is also popularly referred to as a bachelor party. Here, the best man and closest friends of the bride organize a party for him to celebrate his last days as a single man. This party usually takes place at night and involves a lot of drinking and partying. It is regarded as one last night of wildness before settling down. The maid of honor and closest friends of the bride may also organize a female variation of this, known as the bachelorette party.
Wedding Ceremony
Uruguayan wedding ceremonies are memorable events celebrated by the spouses and their respective families. The bride and groom often have their own parties, and everyone has a task they are supposed to perform. The wedding party often includes the flower girl, ring bearers, maid of honor, best man, and so on. It is customary for the actual wedding ceremony to be held in the early hours of the day, especially when the couples are Christians, so as to give enough time for the reception.
Reception Party
Uruguayan wedding receptions often last several hours, with loud music playing from every angle. The type of reception setting used is totally based on what the couples prefer. During the wedding reception, the newlyweds are cheered on by the guests to dance, and they also give their official "thank you" speech to all attendees for coming out to celebrate their beautiful day with them. Later in the night, the bride and groom may leave the reception to immediately start their honeymoon, while others may wait until the next day.
Same-sex and polygamous marriages
Uruguay allows marriage between two people of the same sex. This type of marriage was first legalized in 2013. Same-sex couples enjoy most of the rights and benefits that are available to opposite-sex couples in the country. Civil unions and other forms of relationships are also allowed, and same-sex couples in civil unions can later decide to marry legally if they want.
Polygamy is illegal in Uruguay. The civil and customary laws of the country do not permit a man or woman to have multiple spouses. Also, over half of the population is Christian, and since only monogamous marriages are allowed under the Christian faith, polygamy cases are greatly reduced. Couples who engage in polygamous marriages in Uruguay may face legal consequences.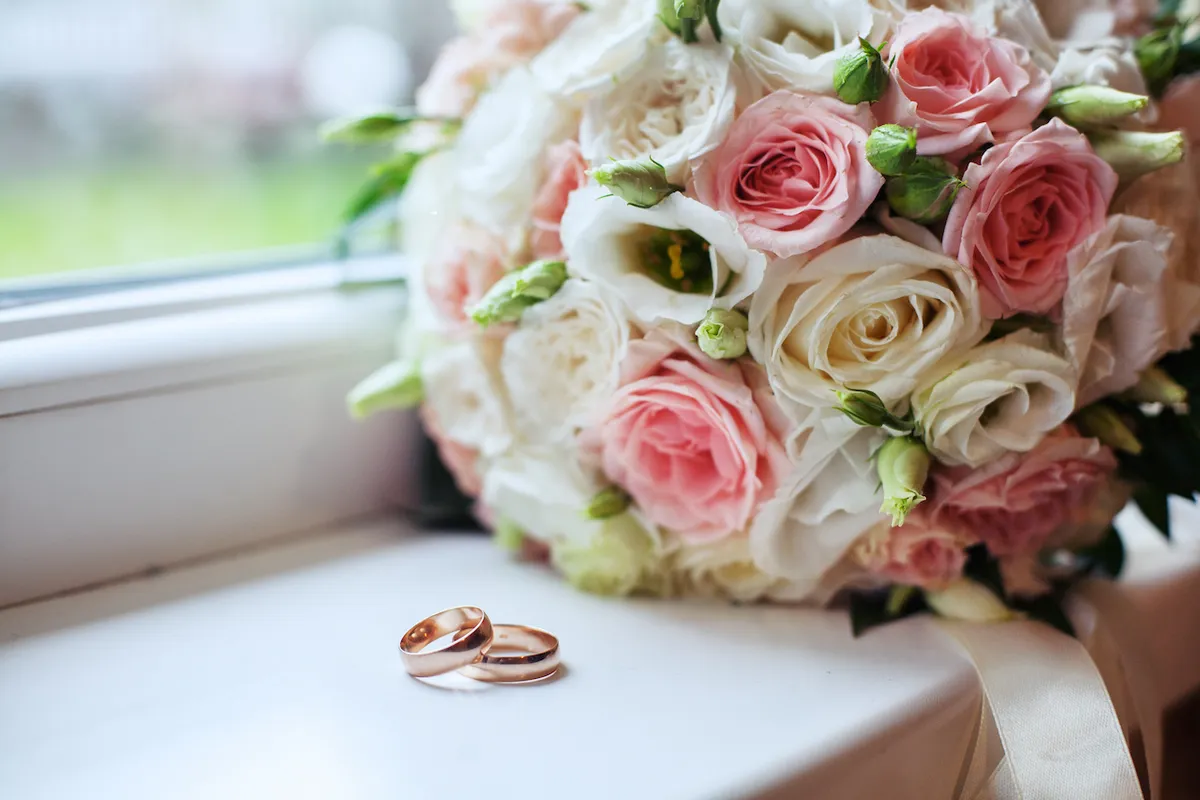 Marriage Laws and Rights, Costs, and Duties
Laws
Solemnization of marriage between two eligible parties in Uruguay is only possible when all the rules, laws, and requirements have been fulfilled. Marriage is defined according to the civil code in Uruguay as the coming together of two people within the legal framework of the laws guiding marriage in the country. The laws of marriage in Uruguay define the minimum legal age of marriage for men and women at 18 years. Minors who are 16 years old may be allowed to contract marriage under special circumstances, but before it can be allowed, parental consent must be given; otherwise, the marriage would be declared void. Uruguay is a secular state; therefore, its marriage laws are civil laws and are not based on any religion or customary beliefs. As a result, civil marriage is the only legally recognized marriage that is protected by the law in Uruguay.
Other types of marriage exist, including religious and customary marriages. Marriages are not legally binding, but citizens can hold them only after a civil marriage has been contracted. The civil registrar must be responsible for conducting the marriage, and there must be at least 4 witnesses who are at least 18 years old present at the time of marriage. Forced marriages are illegal and punishable by law. Free will and full consent must be obtained from both parties before marriage can be contracted. Third parties must not influence the decision of one or both couples. Because of their mental state, mentally unstable people are not permitted to marry. De facto unions and same-sex marriages are legal in the country. Couples who are not legally married but have lived together for at least 5 years may be allowed to continue their union without having to contract a formal marriage.
Marriages between people of the same sex are protected and recognized by the law. Polygamy is not permitted in Uruguay, and couples must be single at the time of contracting their marriage. Persons who are still married and wish to contract a new marriage may do so, but must first annul their previous marriage before contracting a new one. A waiting period of 300 days must be observed before a woman can enter a new marriage after divorce. If one or both parties have been married before, proof of the nullification of the previous marriage, such as a certificate of divorce or death in the event of widowhood, must be provided. Uruguayan nationals who wish to marry foreigners are allowed to do so. Uruguayans and foreigners can be married if the marriage is in accordance with the laws of the country. People who share the same ancestral link, either by blood, marriage, or adoption, are prohibited from marrying one another.
Rights
The civil code makes rights available to both men and women alike in Uruguay; therefore, once marriage is contracted, both men and women have access to special rights by virtue of marriage. Inheritance rights are no longer gendered; husbands and wives have equal status when it comes to property inheritance. However, the children in the home stand a chance of inheriting more property than the surviving spouse. As soon as a marriage becomes defective or becomes violent, both the husband and the wife have the legal right to file for divorce. Both men and women have the right to further their education and pursue their careers and ambitions without regard to gender.
Couples have the right to procreate and/or adopt children, be legal guardians, and also exert parental authority over the children in their home. Couples have the right to raise their children according to their various religious, moral, and social beliefs. The couple have the right to protect and report any form of violence against any member of the family or against the family as a whole. The couple is given the authority to choose the family's domicile residence. Whatever property is obtained during the course of marriage belongs to the party that acquired it and is not jointly owned.
Costs
Weddings are important in Uruguay, and they can be quite expensive; however, couples are not obligated to throw an extravagant ceremony if they do not have the capacity to. Couples can expect to spend an average of $9000. However, the cost of a wedding ceremony can increase a lot more, especially for couples performing a destination wedding with the addition of transportation and catering costs.
Average weddings are highly advisable for couples looking to cut costs on their big day. Due to their rich customs and traditions, Uruguayans tend to have a long list of guests at ceremonies, including weddings, with up to 500 guests invited on average. The cost of renting a wedding venue in a hotel ranges from as low as $80 to around $400, depending on the chosen location. The wedding budget is made up of the catering at the event, photography, transportation, attire of the couple, makeup and hair, and all miscellaneous expenses. How expensive or average a wedding is depends on the financial ability of the couple.
Duties
The household duties and responsibilities in an Uruguayan home are split equally between the husband and the wife. The couple is responsible for the provision of basic amenities such as food and clothing in the home. Spouses are obligated to create a conductive environment for the development and education of the children in the home. Spouses are equally responsible for making decisions that affect the wellbeing and health of the family. The family is seen as the nucleus of society, so the husband and wife have to perform their respective duties to ensure the smooth running of the home. Couples are obligated to respect one another, provide mutual support, live together, and also be loyal to one another, as this helps reinforce the concept of family. Both parties are required to be each other's companions and ensure that any squabble is settled without having to involve third parties, except in very serious situations such as domestic violence or marital rape. Couples have a duty to put the interests of the family before their own individual interests.
Final Thoughts
Uruguayan wedding ceremonies are usually elaborate events where different ceremonial rites and rituals are performed. Traditional and symbolic Marriages are quite popular in the country because a large percentage of the population is irreligious. After the civil marriage is concluded, some spouses go ahead and organize other types of ceremonies. Christian couples in Uruguay may organize as many as three ceremonies to fully celebrate a wedding. The ceremonies will be a civil marriage, a church marriage, and a wedding reception.
Most times, a civil marriage is concluded, and after the marriage has been registered, the spouses fix the actual wedding date. The wedding date is usually not more than a couple of weeks from when the marriage registration was completed. On the second wedding day, the reception is also held in a different venue, and the types of traditions and size of the wedding depend on how wealthy the couple is. This article includes all you need to know about marriage in Uruguay.
Don't make your lover wait. We're sure it will be «Yes».
Proposal will take a few clicks