Everything you need to know about marriage in Uzbekistan
21 Apr 2023
·
20 min to read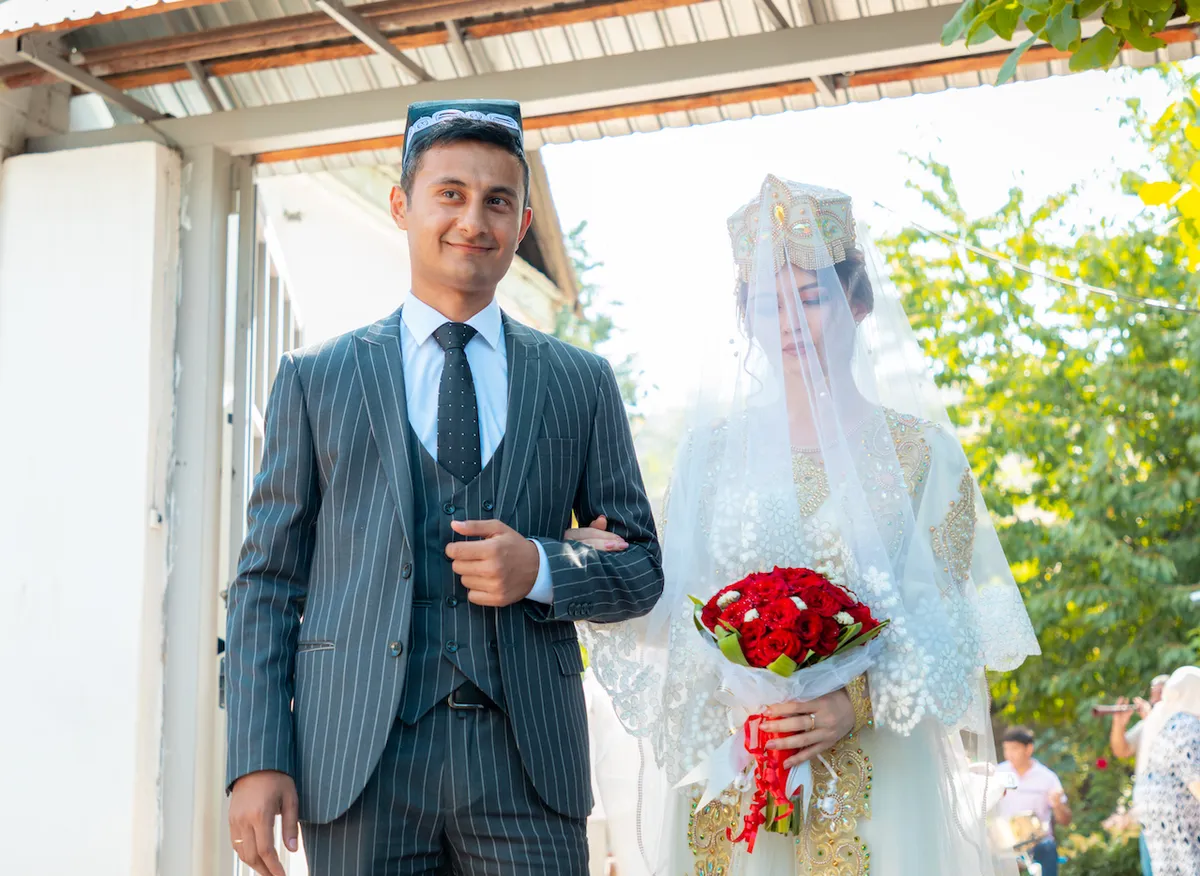 Uzbekistan is a central Asian country with a diverse culture and traditions where thousands of marriages are held annually. Every year, over 200,000 marriages are held in Uzbekistan by Uzbek nationals and foreigners. Uzbekistan weddings are usually vibrant and memorable events celebrating the couples and the new era they are entering. Customs and traditions are very important to the Uzbeks, and a lot of traditions that have been in existence since ancient times are still widely practiced in modern marriages. Uzbekistan's wedding ceremonies often have a lot of guests in attendance, with ceremonies that can last several hours.
Only civil marriages are recognized and protected under the laws of the country. Couples are allowed to perform marriages, such as religious or secular ones, but they hold no legal authority. A civil marriage must be conducted before any other type of marriage. The minimum legal age to marry in the country is 18 years, and couples must have reached this age for them to be eligible for marriage. Spouses below this age are not allowed to get married in Uzbekistan unless parental or guardian consent is provided. As you read on, you will find out more about the marriage traditions as well as the laws and rights in Uzbekistan.
Civil marriage
Civil marriages are the only types of marriage that are legally binding in Uzbekistan. This type of marriage is conducted by a registrar in the registry office. The process of conducting a civil marriage may take several days, weeks, or even months. One factor that may influence the speed is the couple's willingness to provide all necessary paperwork. Civil marriages are the most common types of marriage in the country, mainly because they are the only type Uzbeks and other foreign nationals are allowed to perform. Furthermore, this type of marriage may only be performed by opposite-sex couples, and this rule applies to foreigners and native Uzbeks. Uzbeks who are temporarily in a foreign country due to visitation or work are permitted to get married in the country.
However, the marriage must be conducted at the consulate or embassy of Uzbekistan in that country. There are some specific documents that are required from those using this option. Couples marrying in Uzbekistan must make a declaration of marriage. This will notify the public that a marriage ceremony will be held and will also help ensure that no impediment to marriage is presented by the public. The documents that spouses must submit for marriage registration are stated below.
Required Documents
Government-issued birth certificate. This certificate must be provided by both spouses to carry their current names as well as those of their parents.
National identity or a valid passport
Certificate of marital status. Both spouses must have evidence that they are single and not married to anyone. Previous marriages must have been properly terminated.
Certificate of no impediment to marriage: There must be proof that the marriage is not hampered by health, mental illness, or invalidity.
Divorce or death certificate. Spouses who terminated their previous marriage as a result of the death of a former partner or separation must provide certified documents to show this.
Both spouses are required to provide eligible witnesses during the marriage registration, and the marriage is performed in Uzbek. Foreign spouses who do not speak this language may be required to provide an authorized translator. Foreign spouses who request documents from consulates or embassies must ensure that all the documents are properly legitimized. The documents must be notarized and apostilled with an authorization stamp.
Religious marriage
Uzbekistan is dominated by Muslims. Sunni Muslims in the country account for over 90% of the country's total population. This implies that Muslim marriages are quite common in the country, even though these types of marriages are not legally binding. Generally, religious marriages, including those of Christians, Buddhists, and other religious associations, are not recognized or protected by law in the country. Couples have to conduct a civil marriage before they can get married. Sunni Muslims follow some strict rules guiding marriages under sharia law. A Muslim man is allowed to marry a non-Muslim woman; however, a non-Muslim woman cannot marry a Muslim man.
Nikah Ceremony
The Nikah wedding ceremony is the most common type of religious marriage in Uzbekistan. The Nikah ceremony is one of the most highly regarded ceremonies in the Muslim religion generally, and during the ceremony, the partners get to exchange vows and also sign the marriage contract. This type of marriage takes place in the mosque and is conducted by the authorized imam. Nikah is not an extravagant ceremony, and it is usually attended by only family and friends. A few guests may be invited in some cases. In the past, the Nikah used to be strictly held in the mosque, but there is leniency with the traditions now due to the infusion of some western practices. Nikahs may now be held in the bride's parent's house and may involve a vibrant ceremony. During this ceremony, the couples must provide a minimum of two male witnesses, and in cases where two males are not available, two females and a male may be provided to act as witnesses.
Uzbek marriage traditions
Fatikha-Tui
This is one of the most popular wedding traditions in Uzbekistan. The Fatikha-Tui refers to the engagement ceremony. The groom and his family go to the bride's house to make a proposal and ask for her hand in marriage. If they accept the proposal, gifts are presented to the bride's family, and marriage preparations begin. In the past, marriages used to be arranged between parents, and couples did not have much say in deciding who they married. Modern Uzbek marriages are all about couples marrying for love with their parents' approval and blessing.
The Morning Pilaf
This ceremonial rite is unique to the Uzbeks. The groom's family prepares a morning pilaf for the celebration, which is attended by hundreds of guests. The morning pilaf ceremony is often prepared for men and carried out as a symbol to show two partners have become engaged and will be getting married soon. Some of the cooked pilaf is also presented to the bride's house as a way of congratulating them.
Kelin Salom
This tradition is performed at the concluding part of the ceremony, and here, the bride pays pleasantries and homage to the groom's family. It usually takes place on the third day after all marriage celebrations have concluded. Sometimes, the bride gives a gift to the elders of the groom's family.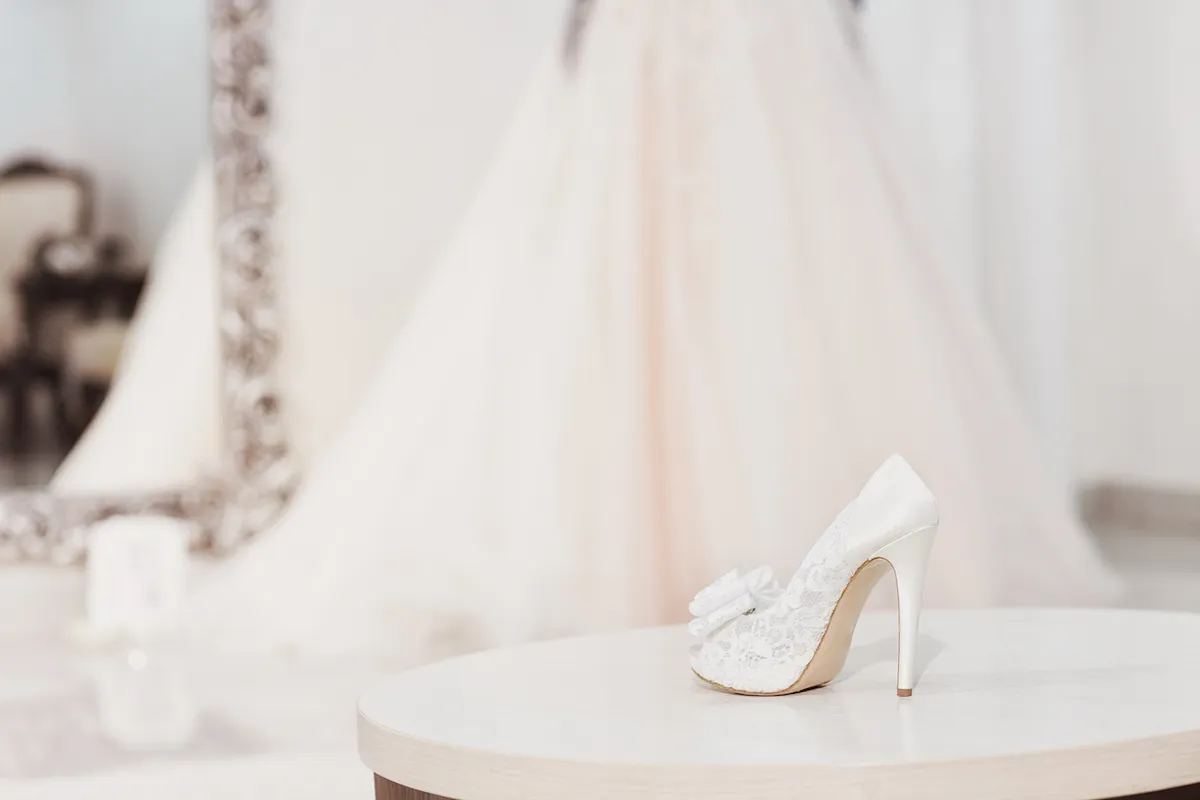 Same-sex marriage and polygamy in Uzbekistan
Same-sex marriage is illegal in Uzbekistan. Marriages between two people of the same sex are not allowed, and it is an offense for a male Uzbek to be homosexual. This is regarded as a criminal offense, which does not fully apply to females who are homosexuals. In the country, same-sex marriage is punishable by up to three years in prison. Other forms of relationships, such as civil unions or registered partnerships, are also neither recognized nor protected under the laws of the country.
Polygamous marriages are illegal in Uzbekistan. Men and women are not allowed to have multiple spouses at the same time. The offense of polygamy is referred to as "bigamy" and can attract up to three years in jail. There have been attempts to pass the bill legalizing polygamy in the country; however, all of them have failed. Even though the country is largely populated by people of the Muslim faith, where polygamous marriages are allowed, the act still remains prohibited for all citizens in the country. Even if polygamy is legal in their home country, a foreigner cannot practice it in Uzbekistan.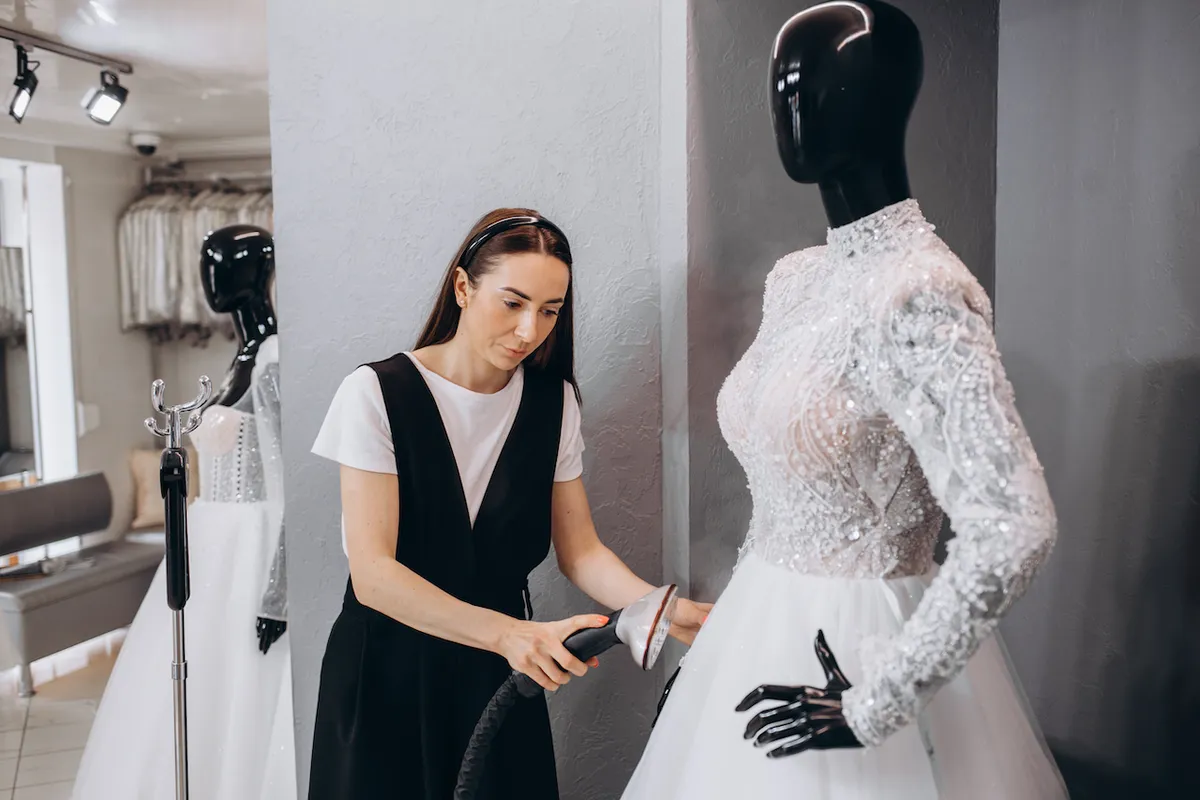 Marriage Laws and Rights, Costs and Duties
Laws
Fulfilling all marriage laws in Uzbekistan is very important, as the validity of marriage is totally dependent on these laws. Uzbekistan is a Muslim country, with over 80% of the population being Muslims; however, there's a separation of the laws of these countries from religion, therefore the laws of marriage are not founded in Islamic laws. Civil marriage is the only recognized type of marriage in the country; religious and customary marriages are not legally binding and are not recognized or protected by the law. Civil ceremonies can only take place at the civil registry office and must be conducted by a civil registrar or the khokim (mayor). Both parties must be at least 18 years old for men and 17 years old for women. Persons who have not reached the legal age of marriage but wish to get married can do so under certain circumstances, provided consent is obtained from both parents or from the appropriate authorities.
Before marriage can be contracted, both parties must have an in-depth understanding of marriage, and full and free consent must be expressed by both parties openly with words, signatures, and in the presence of two witnesses chosen by the couple. A marriage contracted without the consent of one or both parties is considered a forced marriage, and this act is illegal and punishable under the law. Offenders are liable to pay fines or face imprisonment for up to three years. Couples are mandated by law to undergo a compulsory medical examination to determine the health status of the couple. Consanguineous marriages are strongly prohibited in the country; marriages between siblings, cousins, uncles, aunts, stepsiblings, adopted siblings, etc. are illegal in Uzbekistan. Couples are required to make all necessary documentation available upon request by the authorities.
Polygamy and is strictly forbidden by the law; couples have to be single at the time of marriage, and couples who wish to contract marriage must not still be married at the time of contracting the new marriage. If one or both of the couple have been previously married, proof that such a marriage has ended must be provided in the form of a certificate of divorce in cases of annulment or a certificate of death in the case of widowhood. Homosexuality and same-sex marriages are seriously frowned upon in the country; heterosexual couples are only allowed to contract marriage.
Rights
Rather than viewing marriage as just a personal and romantic interest, many people view marriage as a legal contract that bestows special rights on the parties involved. Once marriage is contracted, both the husband and wife have access to equal rights under the law, and there must not be any restriction on exercising these rights. However, many cultures and religions create unequal rights for couples in Uzbekistan. Couples have the right to choose a common name (surname); they can choose one of the spouse's names and make it the family's common name; in most cases, the husband's family name is often chosen. Both spouses shall have the right and freedom to choose whatever occupation best suits their career paths. In an Uzbek household, both the husband and wife have the right to make family-affecting decisions such as the family's domicile, the children's education, and so on.
Couples, like in many other countries around the world, are subject to a marital property regime by default unless otherwise stated in a marriage contract. Under the community of property, couples have the right to all properties acquired before and during marriage, and this confers the right to use and dispose of property with or without the consent of the other spouse. In the event of separation, the property would be split 50/50 between the couple. However, if a statement of prenuptial agreement was made in the marriage contract, the couple would have the right to own all property acquired by one or both parties before and during marriage separately, and in the event of divorce, no property would have to be split. Couples have the right to reproduce and also adopt children in extreme cases. Although divorce is frowned upon by Uzbekistani society, couples have the right to file for divorce either on mutual grounds or for a cause.
Costs
The famously huge and extravagant Uzbekistan weddings are nearly unnecessary in a nation with a population of 32 million, 13% of whom live just below the poverty line. An average wedding in Uzbekistan costs around $20,000; marriages have no longer been about uniting families but have become an avenue for families to show off how wealthy they are and to gain respect and social status in society. Wealthy families spend thousands, if not millions, of dollars on weddings due to the long guest list of 400–1000 guests. Moderate families trying to achieve this feat not only use all their life savings but also end up in excessive debt.
These ceremonies often have several artists come to perform, and these costs thousands of dollars. When COVID-19 happened, these large ceremonies were reduced, and many people were able to get married. The government then seized this opportunity to place restrictions on how weddings are celebrated; however, Uzbekistan still found a way to boycott these laws by having multiple parties. In essence, hosting extremely lavish weddings has now become part of Uzbekistan's culture, and citizens often go out of their way to make these ceremonies happen.
Duties
The husband and wife have a myriad of duties and obligations to perform in the household. These roles and responsibilities are largely based on gender roles in the family; much responsibility is placed on the shoulder of the woman. It is believed that the duty of the woman is to marry, ensure the smooth running of the home, bear children, and take care of her husband; this gives rise to the confinement of many women in the home once they're married.
The husband is responsible for the provision of all material needs for the family; he is obligated to provide maintenance for his wife and the children, and in return, the wife is obligated to always make herself available to her husband at all times. The husband and wife have a duty to respect, love, and be loyal to one another; however, domestic violence and marital rape are very common in Uzbekistan households. The couple has a duty to maintain familial bonds with their extended families, as these people also have an influence in the home. The couple is expected to provide a proper environment for the development and educational growth of the children in the home.
Conclusion
Uzbekistan has various marriage traditions that are unique to Uzbeks and not found in most other countries in the world. Foreigners are permitted to conduct legal marriages in the country. Also, Uzbeks in another country may conduct a marriage, and this marriage will be legal in Uzbekistan provided that all the marriage laws and conditions are followed. Arranged marriages used to be the norm in ancient times, but most marriages now are between couples who marry for love.
In addition to this, Uzbekistan is generally a Muslim country since the majority of the population is Muslim. The Muslim couples follow the principles of Sharia law and conduct marriages under those principles. Most Muslims in the country are Sunni Muslims, and they perform a unique Muslim ceremony called the nikah. The country also has multiple destinations that are accessible to couples who plan to get married. We hope this article has touched on everything you need to know about marriage in Uzbekistan.
Don't make your lover wait. We're sure it will be «Yes».
Proposal will take a few clicks