Everything you need to know about marriage in Vanuatu
23 Aug 2023
·
20 min to read
Vanuatu, officially the Republic of Vanuatu, is an island country located in the South Pacific Ocean. The archipelago is famous for its incredible active volcanoes, tropical jungles, coral reefs, and pristine coastline. Over the years, Vanuatu has been drawing the attention of couples from other countries to perform their destination wedding in any of the country's beautiful locations. In Vanuatu, marriages are performed in a civil, religious, or traditional ceremony. These three marriages are legally recognized and protected by the laws of the country. Civil marriages are quite formal and often involve the submission of various documents during the registration process; however, religious and traditional marriages are less formal.
Under some religious beliefs or denominations, couples may be required to submit some documents, but the ceremony is performed in the couple's place of worship. Most marriages in the country now include both western and traditional ceremonial rites. In Vanuatu, marriage is governed by the Matrimonial Causes Act (Cap 132) and the Marriage Act (Cap 133), which outline the requirements and laws of marriage in the country. Marriage ceremonies may be officiated by an authorized celebrant or a traditional leader. The marriage certificate is issued by the Registrar of Marriages.
Families are the backbone of society, and in some areas, the responsibility of raising a child is a group effort. Under the marriage laws of the country, the legal age for marriage is 21 years; however, an exception is allowed for male and female spouses aged 18 and 16, respectively, provided that there is parental consent. Nevertheless, child marriages are still prevalent in the country. The rate of marriages before the age of 18 is 21 percent, and about 3 percent of marriages are performed by spouses below the age of 15. As you continue reading, you will find out more about the marriage requirements in Vanuatu as well as the popular customs and traditions in the country. Let's get started.
Civil marriages
Vanuatu recognizes and protects all civil marriages officiated by an authorized government official, such as a registrar in the civil registry. Civil marriages include various procedures that must be followed by both spouses as well as their marriage officiant to ensure the validity of such a marriage. Both partners must approach the registrar's office to make an official declaration of intention to marry. Upon the completion of this, they will obtain a marriage application form, which must be completely filled out and signed by the couple. The marriage applicants will be required to state that they give their full consent to marry each other. Foreign spouses who wish to perform a civil marriage in Vanuatu are often encouraged to arrive in the country at least four weeks before the scheduled wedding date.
This will give them enough time to submit all valid documents and obtain a marriage license. Both partners are required to lodge the intended marriage form with the Vanuatu government at least 28 days before the scheduled date of marriage. Foreign spouses who wish to marry in Vanuatu may be required to submit additional documents and meet certain criteria. There is a residency requirement for marriages between foreign spouses in the country, and all foreign spouses must have resided in Vanuatu for a minimum of three days before the intended wedding date.
All documents submitted will be lodged by fax or scanned and emailed to the marriage officer. The marriage officer is required to verify all documents submitted to show they are legally binding and have no discrepancies. Spouses must be in good legal standing with the government of Vanuatu to contract a marriage in the country. In Vanuatu, the minimum marriage age is 21 years for both spouses. However, as stated in the introductory section of this article, under certain exceptions, a male spouse aged 18 years and a female spouse aged 16 years may be allowed to marry.
This implies that any spouse below the age limits stipulated by law will not be allowed to perform a civil marriage in Vanuatu, even if they are allowed to perform such a marriage in their home country. All documents obtained from foreign countries must be provided in any of the three official languages in Vanuatu. These languages are French, English, and Bislama. If the documents obtained from the home country of a foreign spouse are in another language, they must hire an accredited translator in Vanuatu to translate all the documents accordingly. Also, the documents must be notarized and apostilled. The paperwork that must be submitted by both male and female spouses during the civil marriage registration is stated below.
Documents Required
Both partners must fill out a "Certificate of Intent to Marry."\
Copies of national identity cards or valid passports of both partners
Certified copies of birth certificates for both participants\
Decree absolute or death certificate of the deceased former spouse Either of these documents must be submitted by separated or widowed spouses to show they legally terminated their previous marriage.
Foreign spouses may be required to provide a Certificate of No Impediment to marry from their country of origin.
Two witnesses must be provided by the spouses. They must be over 21 years old and not related to either of the
Written parental consent must be provided if the female spouse is between the ages of 16 and 21 and if the male spouse is between the ages of 18 and 21.
Religious marriages
Vanuatu is dominated by Christians, with over 93 percent of the total population. The rest of the Ni-Vanuatus are those who practice folk religion or have no religious affiliations. The Presbyterian Church is the largest denomination in the country, and most marriages are performed in this church. Couples who wish to perform church marriages are required to make an official announcement in the church and meet with the priest or pastor to know all the marriage requirements and paperwork to be submitted.
Some big churches may require couples to book several weeks or months before their scheduled date due to the high number of people contracting marriages there. For a religious marriage to be recognized by law in Vanuatu, it must be performed by a recognized religious leader or official. Couples may decide to have a civil marriage before or after a religious marriage; however, the civil ceremony must be performed to obtain a marriage certificate. This will ensure that the marriage is legally binding in Vanuatu and other parts of the world.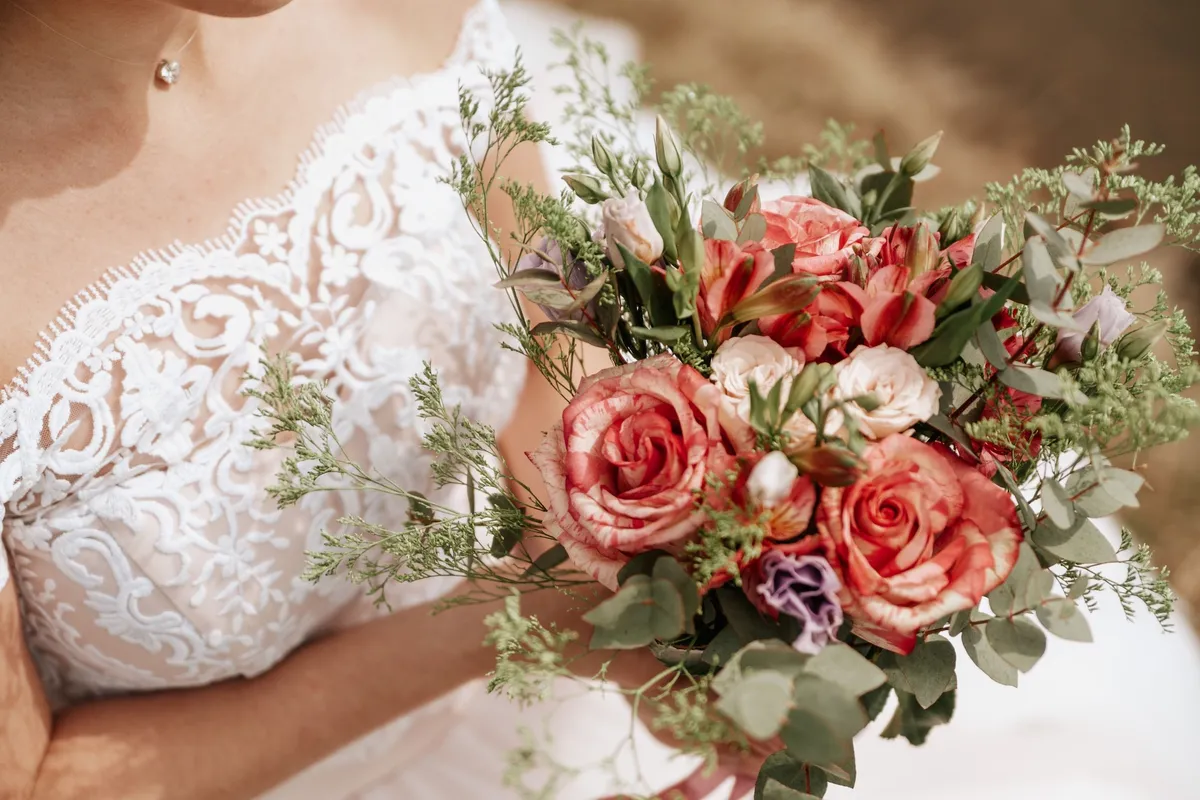 Marriage traditions in Vanuatu
Bride Price
In several regions of Vanuatu, the groom is required to pay a bride price to the family of his wife-to-be before the marriage ceremony takes place. It is practiced as a symbol of commitment and respect. The bride price may be paid in various forms, such as money, pigs, shells, or other valuable items. The amount and form of the bride price may vary depending on the culture and the financial situation of the families involved.
Colorful skirts and headdresses
In traditional marriages in Vanuatu, it is customary for the women to wear brightly colored skirts made from materials such as bark cloth or tapa cloth. The skirts are often decorated with intricate patterns and designs. They may also wear headdresses made from woven pandanus leaves or other materials. These headdresses are often decorated with shells, feathers, or other natural materials.
Wedding Jewelry
Couples often spend money on beautiful jewelry to adorn themselves on their special wedding day. Both the bride and groom often wear jewelry, such as shell necklaces, beaded bracelets, and more. Shell necklaces are made from shells of various sizes and colors, which may be strung together to create intricate designs. The shells may be polished or left in their natural state.
Same-sex marriages
Homosexuality and same-sex sexual activities have been legal in Vanuatu since 2007. However, there is no recognition for same-sex relationships, including unions, partnerships, and marriages. Members of the LGBT community face various legal challenges, discrimination, and stigmatization that are not experienced by non-LGBT couples. Households headed by same-sex couples are not eligible for marriage protections and entitlements enjoyed by opposite-sex couples.
Polygamous marriages
According to Vanuatu's legal system, monogamy is the only recognized form of marriage. Polygamy is prohibited, and a single man may only be married to a single woman at a given point in time. This also applies to women in the country. The practice of polygamy is an offense known as bigamy, which can lead to various legal consequences, such as the payment of fines.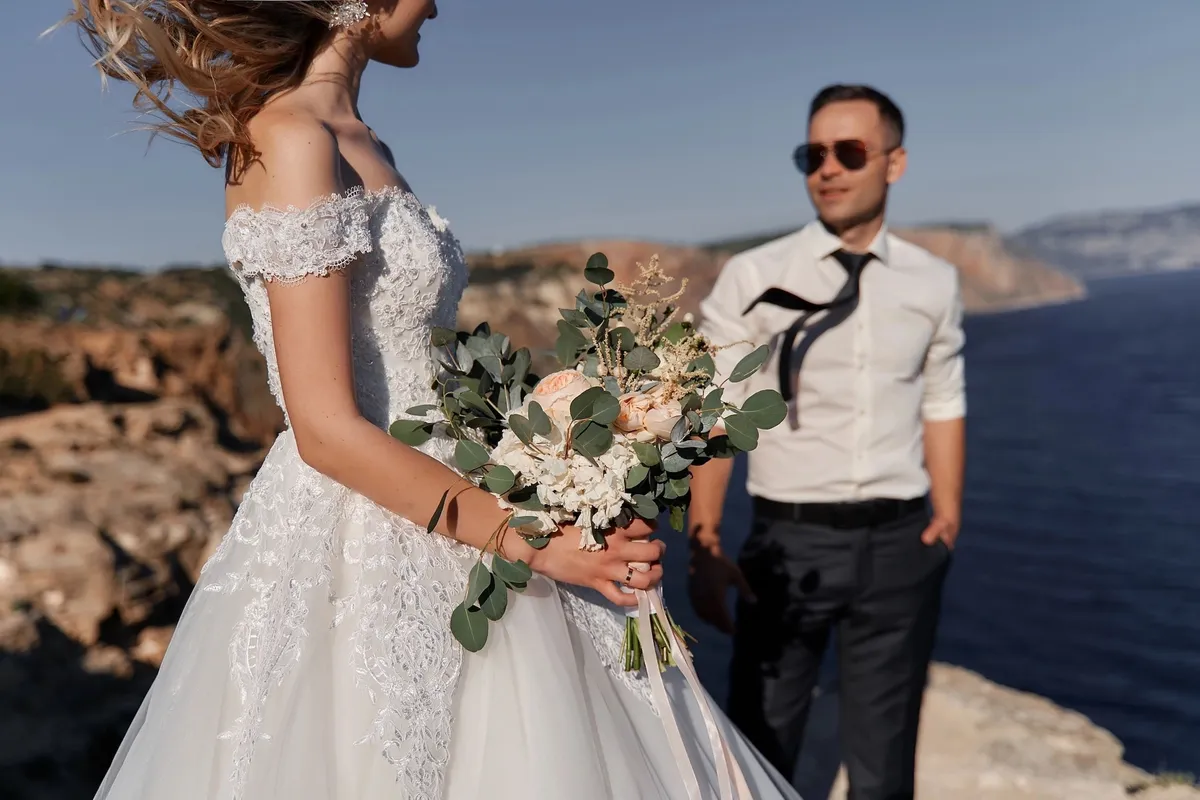 Marriage Laws and Rights, Costs and Duties
Laws
The law of marriage in Vanuatu demands that anyone who wishes to be married submit a notice of intended marriage at least 21 days before the ceremony. This is an important requirement for couples to follow because a marriage license will not be issued until the notice is submitted. The act of marriage is governed by the Matrimonial Causes Act and the Marriage Act. According to these laws, before anyone can be married in Vanuatu, they must have attained the legal age for marriage. Anyone who intends to contract marriage must be at least 18 years of age or older. Underage marriages may be permitted with written parental consent. In the absence of parental consent, consent from a legal guardian is also applicable. Civil marriage, religious marriage, and customary marriage are all legally recognized in Vanuatu.
To be legally married in Vanuatu, regardless of the form of marital union chosen, the groom and bride must be single at the time of marriage. They must not be in any legally subsisting relationship at the time of marriage. According to the law, they must either be widowed, unmarried, or divorced. Before a widow or widowed person is allowed to contract a new marriage agreement, he or she is required to submit a certificate of marriage and death of the former spouse. In the case of divorce, the concerned party is required to provide a copy of the original divorce decree. All marriages must be conducted by an authorized marriage celebrant. The couple must obtain a marriage certificate after the wedding ceremony. Religious marriages follow the same laws as civil marriages.
The marriage must be conducted by an authorized marriage celebrant, but it could be an ordained minister, priest, or imam, depending on the religion of the couple. In Vanuatu, customary marriages are also recognized under the Marriage Act. For a customary marriage to be recognized as legal, it must be conducted by an authorized marriage officer, and a certificate of marriage must be issued. The Marriage Act defines marriage as the union between one man and one woman, which implies that same-sex marriages are not allowed in Vanuatu. There is no law that criminalizes the act of homosexuality, but there is no legal recognition for any registered partnership. Common-law unions or cohabitation may be allowed in Vanuatu. Couples may be allowed to live together as husband and wife without having to formally register their union.
Rights
In Vanuatu, all citizens have equal rights; therefore, after marriage has been contracted, the parties still enjoy their fundamental rights and equal rights in marriage. However, the rights of couples in customary marriages may be a little different from the rights of couples in civil and religious marriages. Regardless of these differences, the husband and wife have equal rights to civil liberties such as the right to work, freedom of movement and association, freedom of speech and religion, and the right to work and participate in socioeconomic activities.
The husband and wife have the same right to legal guardianship of the children. They both enjoy the right to exercise parental authority over the children when necessary. As stated above, the couple have the same right to work and receive equal payment for work done. They must not face any form of discrimination at the workplace based on gender or marital status. Couples have equal political and legal rights. Both husband and wife have the same right to vote and be elected to public office. They both have the same right to seek legal assistance against any form of domestic violence or abuse. Married men and women have the same right to own property, use it, and discard it as they wish, regardless of their chosen marital regime.
They both have the right to sign a prenuptial agreement protecting their respective properties and financial assets in the event of divorce or separation. Spouses have equal citizenship rights. They have the same right to change, acquire, and retain their nationality, as well as confer their nationality on their foreign spouses. Both the husband and wife have the same right to participate in family decision-making. They have the sane right to decide on the residence of the family as well as the moral and religious inclinations of the family.
Costs
The cost of getting married in Vanuatu can vary depending on the location of the ceremony, the type and size of the ceremony, the couple's choices, and the services provided at the ceremony. Traditional weddings are allowed in Vanuatu, and they are estimated to cost around $2,000–$5,000. This includes the cost of the couple's wedding attire, food and drinks at the event, music, and entertainment, but excludes the cost of the bride's gown, photography and videography, and so on.
Couples who wish to have these included should expect to pay more. For an average wedding in Vanuatu, couples should expect to spend around $500–3,000 for wedding venues, around $10–40 per person for food and drinks, and around $40–150 for hotel accommodation per night.
Duties
Couples are saddled with various duties and responsibilities in the home. They both have equally important roles to perform in the family. While the husband is responsible for the financial and economic wellbeing of the family, the wife is responsible for the major maintenance and domestic housework. Despite their specific roles, the husband and wife are obligated to carry out their duties together. They are both obligated to provide mutual support and assistance to one another at all times.
Couples have a duty to ensure that the family's resources are properly managed and protected. They have a duty to jointly contribute to the health and comfort of the family according to their means. Like every other country in the world, couples are obligated to carry out their respective duties and responsibilities towards the children of their marriage. The children should always be taken care of; their educational, moral, material, and nonmaterial needs should be met by the couple as often as possible. Even in the event of divorce, spouses' duties and responsibilities to their children do not end.
Final Thoughts
Vanuatu is a beautiful and exotic destination that offers a variety of options for a romantic wedding. The island nation is known for its stunning beaches, lush jungles, and clear blue waters, making it a popular choice for destination weddings. Some of the most popular locations for weddings in the country include the Mele Cascades, Erakor Island, and Irikiri Island.
Christian marriages are the most popular in Vanuatu, and the Roman Catholic Church has the most requirements for marriage. To get married in the Roman Catholic Church, couples are required to begin the marriage procedure at least six months before the scheduled date to allow them to process all the necessary paperwork. This article includes everything you need to know about marriage in Vanuatu.
Don't make your lover wait. We're sure it will be «Yes».
Proposal will take a few clicks