Find the Best Wedding Videographer Near You
17 Oct 2023
·
22 min to read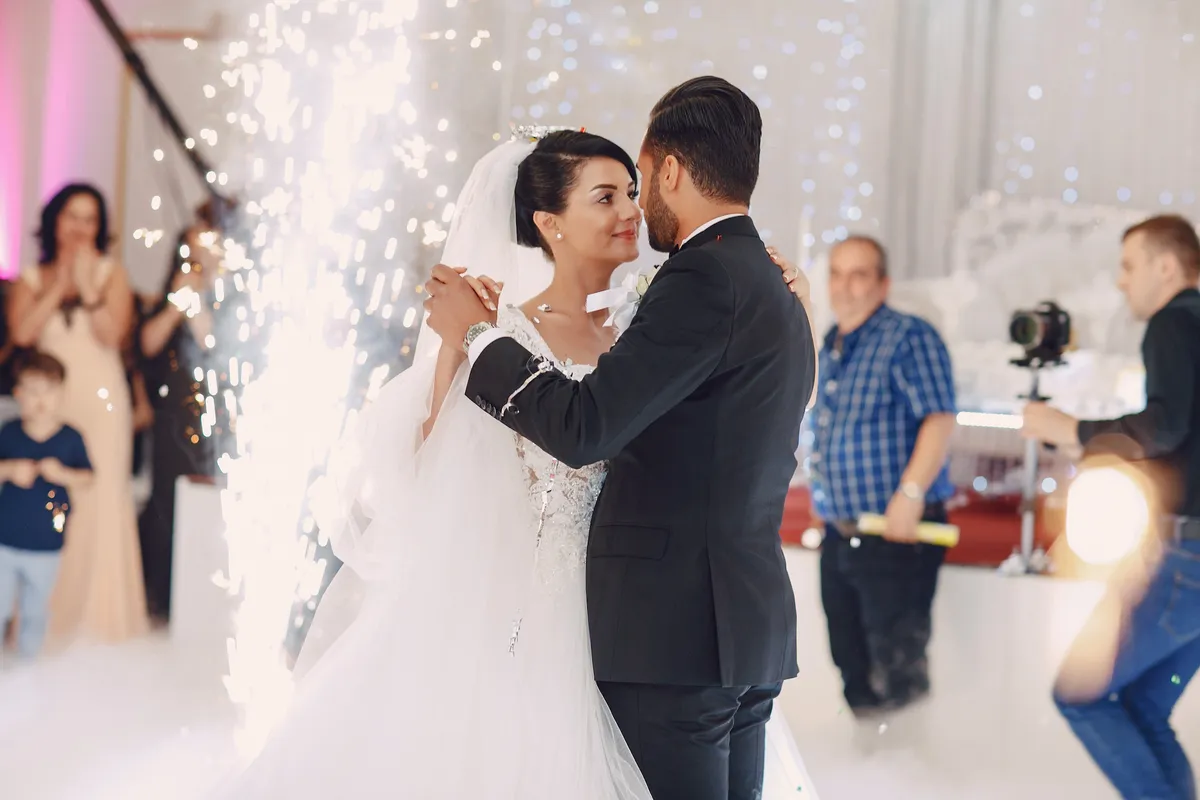 Introduction
When you're planning your big day, finding the perfect wedding videographer near you can be a challenging task. After all, they are responsible for capturing one of the most important days of your life.
This guide will provide insight into understanding wedding videography and how to find a talented professional who suits your style and budget. Let's dive in and discover how to find a videographer that can turn your special day into a cinematic masterpiece!
Key Takeaways
Hiring a professional wedding videographer ensures that every precious moment of your big day is captured with skill and expertise, resulting in a high-quality video that you can cherish forever.
When choosing a videographer, ask important questions about their experience, portfolio, equipment, editing process, and additional services to determine if they are the right fit for your wedding.
Consider hiring local wedding videographers who are familiar with the area and venues. They understand local customs and traditions, know the best shooting locations, offer convenience in communication, and may provide competitive pricing.
Explore popular wedding videography companies like WeddingMix, The Pros Weddings, NST Pictures, Robert Michael Films, Love & You Video,
Utilize online platforms and directories such as WeddingWire,
Assess pricing options and packages offered by different videographers based on your budget
range.
Understanding Wedding Videography
Wedding videography is the art of capturing and documenting a couple's special day on film, immortalizing their vows, speeches, and cherished moments.
What is wedding videography?
Wedding videography is the art of capturing a couple's big day in motion picture. It goes beyond traditional still shots by incorporating sound and movement, bringing to life every enchanting detail of the wedding.
As an essential aspect of modern weddings, it immerses viewers in the memories, preserving not just visuals but also emotions and atmosphere in a narrative film format. Videographers use professional equipment to record high-quality footage, cut together key moments with music tracks or live audio from speeches and vows.
This results in a cinematic keepsake that couples can treasure for years to come.
Importance of hiring a professional videographer
Hiring a professional videographer for your wedding is of utmost importance to ensure that every precious moment is captured with the highest level of skill and expertise. A professional videographer has the experience and technical knowledge to effectively capture all the emotions, details, and highlights of your special day.
They know how to use top-quality equipment to achieve stunning visuals and pristine audio, resulting in a beautifully cinematic wedding video that you can cherish forever. Additionally, a professional videographer understands the flow of a wedding ceremony and reception, allowing them to anticipate important moments and capture them seamlessly.
With their expertise, they can provide you with a high-quality wedding video that perfectly encapsulates the love, joy, and happiness shared on your big day.
Questions to ask when choosing a videographer
Inquire about their experience in wedding videography and how many weddings they have filmed.
Ask if they have any sample videos or a portfolio to showcase their work and style.
Find out what equipment they use and if they have backup equipment available.
Ask about their approach to capturing the special moments of the day and how they interact with the couple and guests.
Inquire about their availability on your wedding date and if they will be the ones filming or if they have a team.
Ask about their editing process and how long it usually takes for the final video to be delivered.
Find out if they offer different packages or additional services such as drone footage or same - day edits.
Inquire about their payment terms, including deposit requirements and cancellation policies.
Ask if they have any recommendations or suggestions based on your wedding venue or theme.
Find out if there are any restrictions on sharing or using the video footage, such as for social media or personal use.
Remember, asking these questions will help you determine if the videographer is a good fit for your wedding and ensure that you receive a high-quality wedding video that captures all of the special moments of your big day.
Finding the Best Wedding Videographer
When searching for the best wedding videographer, explore local options, popular wedding videography companies, and online platforms and directories.
Local wedding videographers
When looking for the best wedding videographer near you, consider hiring local professionals who are familiar with the area and venues. They have a better understanding of the logistics and can capture the essence of your location and community in their videos. Here are some reasons why hiring local wedding videographers is beneficial:
They have experience shooting at local venues: Local wedding videographers have likely filmed at popular wedding venues in your area before. This means they know how to navigate the space, find the best angles, and capture the unique features of each location.
They understand local customs and traditions: Every region has its own set of wedding customs and traditions. Hiring a local videographer ensures that they are familiar with these practices and can accurately portray them in your wedding video.
They have knowledge of the best shooting locations: Local videographers know the hidden gems in your area that make for beautiful backgrounds in your video. Whether it's a scenic park, a historic building, or a picturesque beach, they can suggest ideal spots for capturing stunning footage.
They offer convenience: Working with a local professional means you can easily meet up to discuss your vision or make requests. You won't need to worry about long-distance communication or travel arrangements.
They are part of the local network: Local videographers often collaborate with other vendors in the industry, such as photographers, planners, and florists. This network can help ensure seamless coordination on your special day.
They may offer competitive pricing: Local wedding videographers may be more affordable compared to those from out-of-town due to reduced travel costs. This can be especially beneficial if you're working within a budget.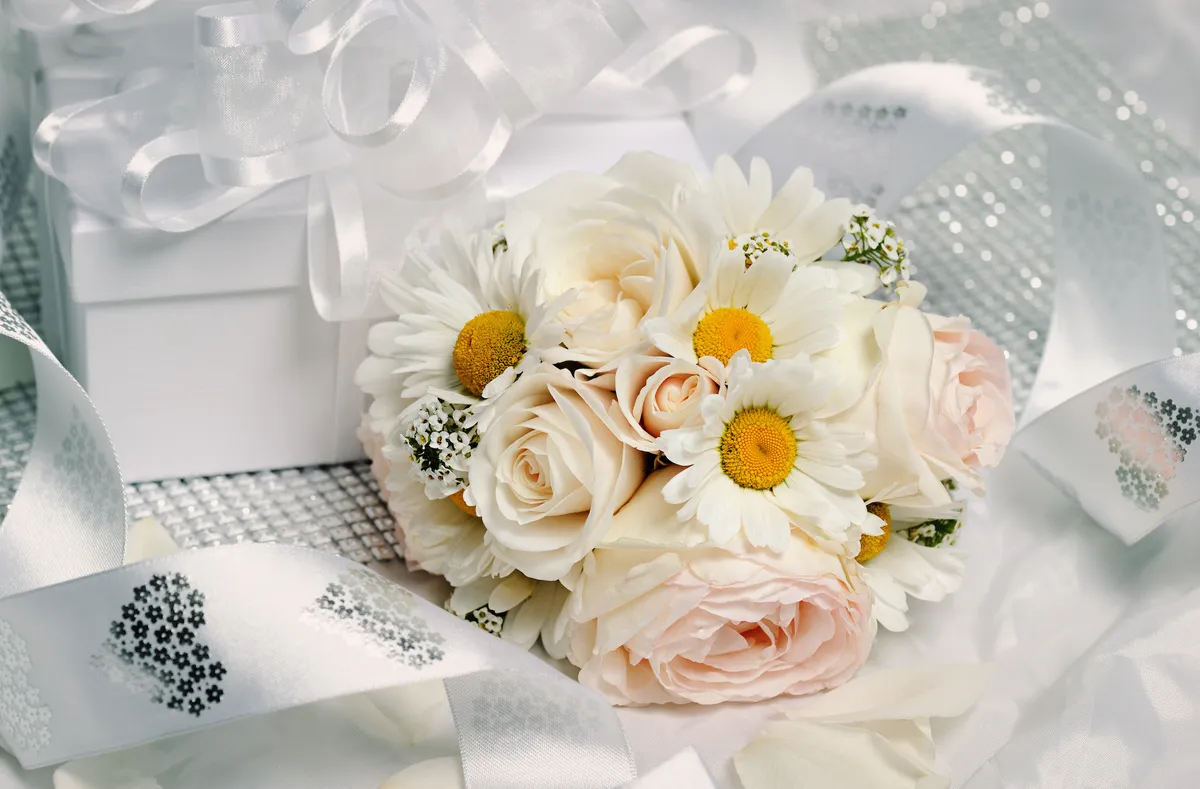 Popular wedding videography companies
Some of the popular wedding videography companies include:
WeddingMix: This company offers affordable and customizable packages for couples who want more control over their wedding videos. They provide professional equipment and editing services.
The Pros Weddings: Known for their top-notch videography services, The Pros Weddings offers a variety of packages to fit every couple's needs. They have a team of experienced videographers who capture all the special moments of the day.
NST Pictures: With a focus on storytelling, NST Pictures creates cinematic wedding films that are both emotional and visually stunning. They offer different packages to suit different budgets and styles.
Robert Michael Films: This company specializes in creating artistic and cinematic wedding films. They have a team of talented videographers who capture every detail and emotion of the day.
Love & You Video: Love & You Video is known for their unique storytelling approach to wedding videography. They create personalized films that truly reflect the couple's love story.
Elysium Productions: Elysium Productions is known for their high-quality cinematography and attention to detail. They offer luxurious wedding films that are beautifully crafted.
Online platforms and directories
There are various online platforms and directories that can help you find the best wedding videographer for your big day. These platforms provide a convenient way to browse through different videographers and compare their services. Some popular online platforms and directories for finding wedding videographers include:
WeddingWire: WeddingWire is a well-known online platform that allows couples to search for wedding vendors, including videographers, in their area. The platform provides detailed vendor profiles, reviews from previous clients, and pricing information.
The Knot: The Knot is another popular website that offers a comprehensive directory of wedding vendors, including videographers. Couples can filter their search based on location, budget, and style preferences.
Thumbtack: Thumbtack is an online marketplace that connects couples with local professionals, including wedding videographers. Users can submit a request outlining their specific needs, and interested videographers will reach out with quotes and information.
Yelp: Though typically associated with restaurant reviews, Yelp also serves as a useful resource for finding wedding vendors, including videographers. Couples can read reviews from previous clients and view vendor profiles before making a decision.
Google: A simple Google search can yield a variety of results for local wedding videographers in your area. By using specific keywords like "wedding videographer near me" or "best wedding videographer in [location]," you can find a list of professionals who provide their services in your desired location.
Factors to Consider
When choosing the best wedding videographer, factors such as style, pricing, availability, and reviews all play a crucial role. To learn about these important considerations and make an informed decision for your special day, continue reading.
Style and portfolio
Evaluate the style and portfolio of potential wedding videographers to ensure their work aligns with your vision for capturing your special day. Look for a videographer who has experience in shooting weddings similar to yours, whether it's a traditional ceremony or a more modern and unconventional celebration.
Take the time to review their previous work by watching sample videos or browsing through their online portfolio. Consider elements such as cinematography techniques, editing styles, and storytelling approaches to determine if they match your desired aesthetic.
Remember that each videographer has their own unique artistic flair, so finding one whose style resonates with you is vital for creating a wedding video that truly reflects the emotions and atmosphere of your big day.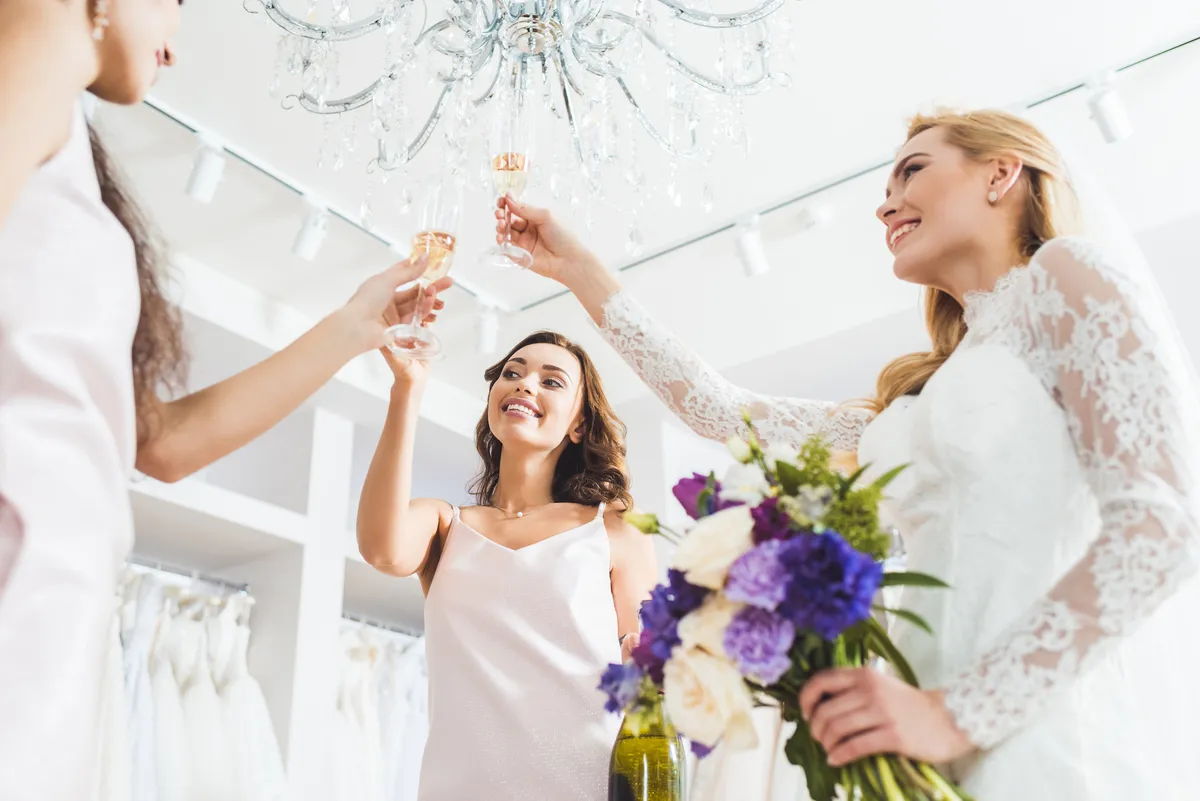 Pricing and packages
When it comes to choosing a wedding videographer, assessing the pricing and packages on offer is crucial. Here are some aspects to consider:
| | |
| --- | --- |
| Factor | Why it's important |
| Price range | Identifying your budget is the first step in choosing your videographer. Wedding videography is a significant investment, as emphasized in the important facts. You should be comfortable with what you're spending. |
| Package details | Different videographers offer different packages. Some might include pre-wedding shoots, while others may offer extended hours of coverage. Get clear on what's included in the package to ensure it suits your needs. |
| Additional costs | Are there any hidden costs? Additional costs could come in the form of travel fees, extra edits, or additional hours. Transparency is key to avoiding surprises down the line. |
| Quality versus cost | While sticking to your budget is important, remember that this is a representation of your special day. The quality and style of a wedding video can greatly impact the memories. Therefore, it's sometimes worth stretching the budget a little for a superior outcome. |
Remember, each videographer will have their own pricing structure and package offerings. It's all about finding the one that aligns with your needs and budget.
Availability and professionalism
It is essential to consider the availability and professionalism of a wedding videographer before making your final decision. When searching for the best videographer, it's important to inquire about their availability on your wedding day and ensure they are committed to capturing your special moments.
Additionally, professionalism is key when it comes to hiring a videographer who will deliver high-quality results. Look for reviews or recommendations from previous clients to gauge their level of professionalism and reliability.
Remember that a professional videographer will have experience in working with various venues, lighting conditions, and capturing candid moments seamlessly. Hiring someone who is available and exhibits professionalism will give you peace of mind knowing that your wedding video is in good hands.
Reviews and recommendations
Reviews and recommendations are essential when selecting a wedding videographer. Reading reviews and seeking recommendations from friends, family, or other couples who have worked with a videographer can provide valuable insights into their professionalism, quality of work, and overall satisfaction.
Platforms like WeddingWire and The Knot have extensive directories of wedding vendors, including videographers, where you can find reviews from real couples. Additionally, social media platforms like Instagram can be a great resource for seeing past clients' experiences through tagged posts or comments on the videographer's page.
Taking the time to research and consider these reviews and recommendations will help you make an informed decision in finding the best wedding videographer for your special day.
Conclusion
In conclusion, finding the best wedding videographer near you requires careful consideration and research. By understanding the importance of hiring a professional videographer and asking the right questions, couples can make an informed decision.
Whether it's through local videographers, popular companies, or online platforms, there are plenty of options available to capture your special day. Remember to consider factors such as style, pricing, availability, and reviews when making your choice.
With the right wedding videographer by your side, you can ensure that every precious moment is beautifully captured for a lifetime of memories.
FAQs
1. How can I find the best wedding videographer near me?
To find the best wedding videographer near you, start by asking for recommendations from friends or family who have recently gotten married. You can also search online directories, read reviews and view portfolios to get a sense of their style and quality of work.
2. What should I consider when choosing a wedding videographer?
When choosing a wedding videographer, consider factors such as their experience in filming weddings, their shooting and editing style, availability on your wedding date, package options and pricing. It's also important to meet with them in person or via video call to ensure you feel comfortable working with them.
3. How far in advance should I book a wedding videographer?
It is recommended to book a wedding videographer at least 6-12 months in advance to secure their availability on your desired date. Popular seasons for weddings tend to fill up quickly, so booking early can help ensure you get the videographer of your choice.
4. What questions should I ask potential wedding videographers during consultations?
During consultations with potential wedding videographers, some important questions to ask include:
Can we see examples of your previous work?
What is included in your packages?
Do you offer any additional services (such as drone footage or same-day edits)?
How long will it take to receive our final edited video?
Have you worked at our chosen venue before?
Asking these questions will help you gauge their professionalism, expertise and compatibility with your vision for capturing your special day.
Don't make your lover wait. We're sure it will be «Yes».
Proposal will take a few clicks