10 Stunning Wedding Neon Sign Ideas to Light up Your Special Day
10 Oct 2023
·
17 min to read
Articles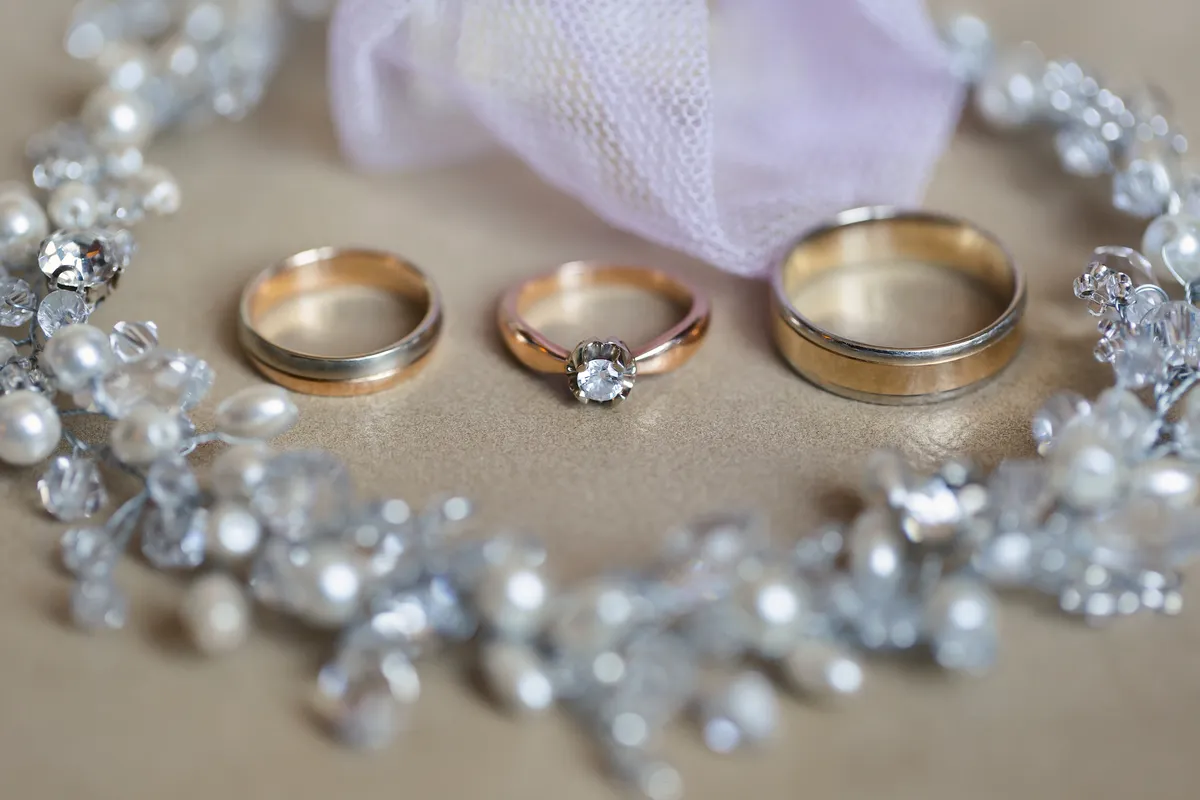 Introduction
Planning a wedding can be an exciting, yet overwhelming task. One trendy detail that has become increasingly popular is the use of neon signs as decor. This article guides you through 10 beautiful and creative neon sign ideas to add a touch of glamor to your big day.
So, without further ado, let's light up your special occasion!
Key Takeaways
Incorporating neon signs into your wedding decor adds a unique and eye - catching touch to your special day.
Neon signs can be personalized with vows, monograms, handwritten messages, or phrases to reflect the couple's love story and style.
Using neon signs creates stunning photo opportunities that make for unforgettable memories in your wedding album.
Choose the right placement, size, font style, and coordinate with your wedding theme and colors when incorporating neon signs.
10 Stunning Wedding Neon Sign Ideas
Get inspired with these 10 stunning wedding neon sign ideas that will add a touch of magic and romance to your special day.
Incorporate Your Vows
Incorporating your vows into a neon sign offers an incredibly personalized touch to your wedding decor. Not only does it serve as a beautiful, luminous piece, but it also provides an authentic reflection of the couple's love and commitment.
You can opt for a custom LED neon sign displaying a poignant line from your vows, creating an unforgettable visual statement. Whether hung on the wall or placed strategically at the entrance, this decorative element will surely captivate hearts and elevate the ambiance of your special day.
This rising trend in creative signage is more than just decor; it brings to life the essence of your promises, making them a glowing part of your celebration.
Illuminate the Dance Floor
One stunning wedding neon sign idea is to use it to illuminate the dance floor. A neon sign that reads "Dance the Night Away" or "Let's Dance" can create a vibrant and energetic atmosphere for your guests.
The soft glow of the neon lights will add a touch of romance and excitement to the space, making it the perfect spot for couples and their loved ones to show off their moves. Not only does this create a visually stunning backdrop for photos, but it also sets the mood for a fun-filled celebration that will have everyone on their feet.
Monogram It
One stunning wedding neon sign idea is to monogram it. Adding your initials or a personalized monogram to a neon sign can add a touch of elegance and sophistication to your special day.
It creates a beautiful focal point that captures the attention of guests and adds a personalized touch to the overall decor. Whether you choose to display it at the entrance, above the sweetheart table, or as part of a photo backdrop, a monogrammed neon sign is sure to impress and make your wedding day even more memorable.
Add a Handwritten Touch
One of the most charming ways to incorporate neon signs into your wedding decor is by adding a handwritten touch. Imagine a beautiful script that spells out your favorite love quote or a heartfelt message for your guests.
This personalized and intimate detail will truly make your wedding day feel extra special. Whether it's on the welcome sign, as part of the table settings, or even as a backdrop for your ceremony, incorporating a handwritten neon sign adds an elegant and whimsical touch to your big day.
Create a Perfect Photo Opportunity
One of the most important aspects of any wedding is capturing those special moments through photography. With a neon sign, you can create a perfect photo opportunity that will stand out and add a unique touch to your wedding album.
Whether it's a custom sign with your names or a fun phrase like "Happily Ever After," incorporating neon signage into your photos will make them truly memorable. The vibrant glow of the sign will provide a stunning backdrop for both formal portraits and candid shots, adding an extra element of visual interest.
So, don't forget to include a neon sign in your wedding decor to ensure you have picture-perfect memories that will last a lifetime.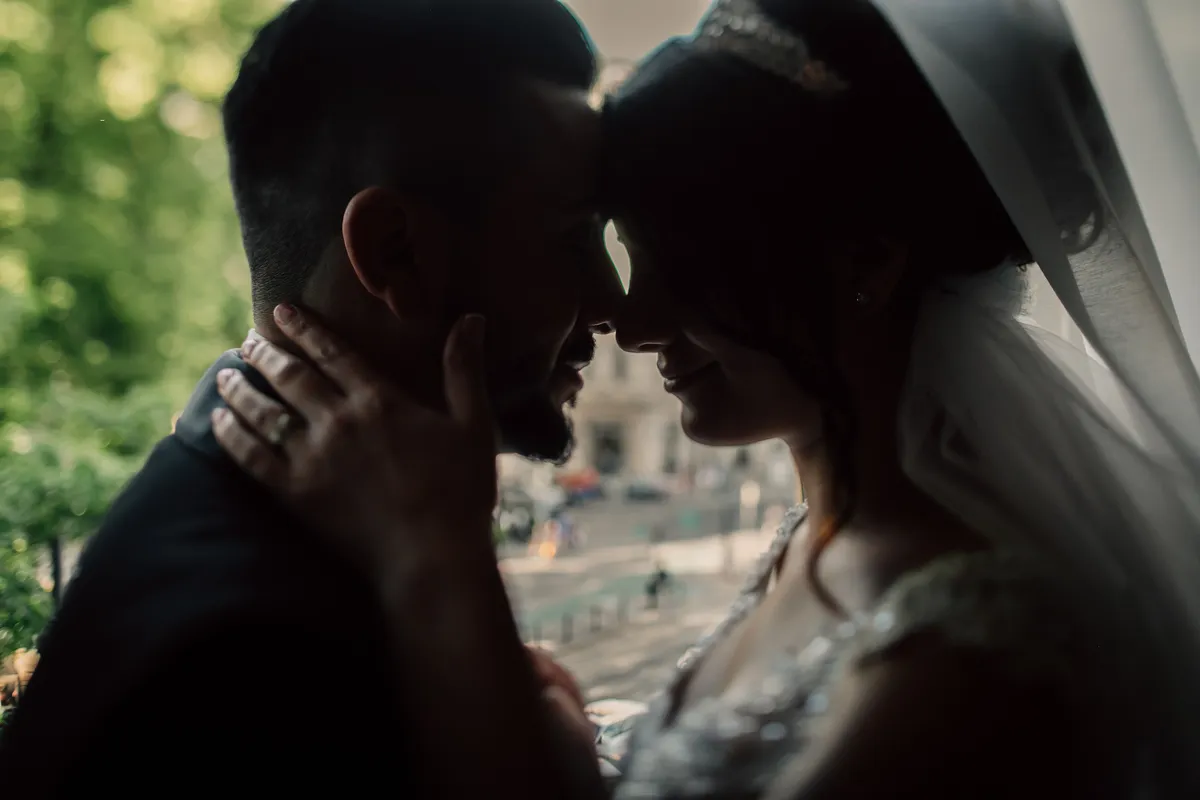 Benefits of Using Neon Signs in Weddings
Neon signs in weddings offer unique and eye-catching decor, add a personalized touch to the event, and enhance wedding photography.
Unique and Eye-Catching Decor
Neon signs are a unique and eye-catching addition to any wedding decor. These illuminated signs create a vibrant and memorable atmosphere, making them the perfect statement piece for your special day.
Whether you want to welcome guests with a glowing sign or add some flair to your dance floor, neon signs offer endless possibilities for creativity. They can be customized with your names, wedding date, or even your favorite quote, allowing you to truly personalize your decor.
Additionally, neon signs provide stunning photo opportunities that will capture the essence of your celebration and make it truly unforgettable.
Personalized Touch
One of the best reasons to incorporate neon signs into your wedding decor is the personalized touch they can add to your special day. Whether it's a custom sign with your names and wedding date or a unique message that reflects your love story, neon signs allow you to make a statement in a way that is uniquely yours.
These signs can truly reflect the personality of the couple and provide a memorable touch that guests will be sure to remember. The customization options are endless, allowing you to create a sign that matches your style, aesthetic, and overall wedding theme.
From romantic quotes to inside jokes, there's no limit to how you can personalize these stunning pieces of artwork for your big day.
Enhances Wedding Photography
Neon signs have become a popular trend in wedding decor, and one of the key reasons is how they enhance wedding photography. These vibrant and eye-catching signs create a beautiful backdrop for your photos, adding an element of uniqueness and personality to your wedding album.
The soft glow of neon lights can help create a romantic atmosphere, especially during the evening or night time shots. Whether it's capturing your first dance or posing with your bridal party, incorporating neon signs into your wedding photography can truly elevate the overall aesthetic and make those special moments even more memorable.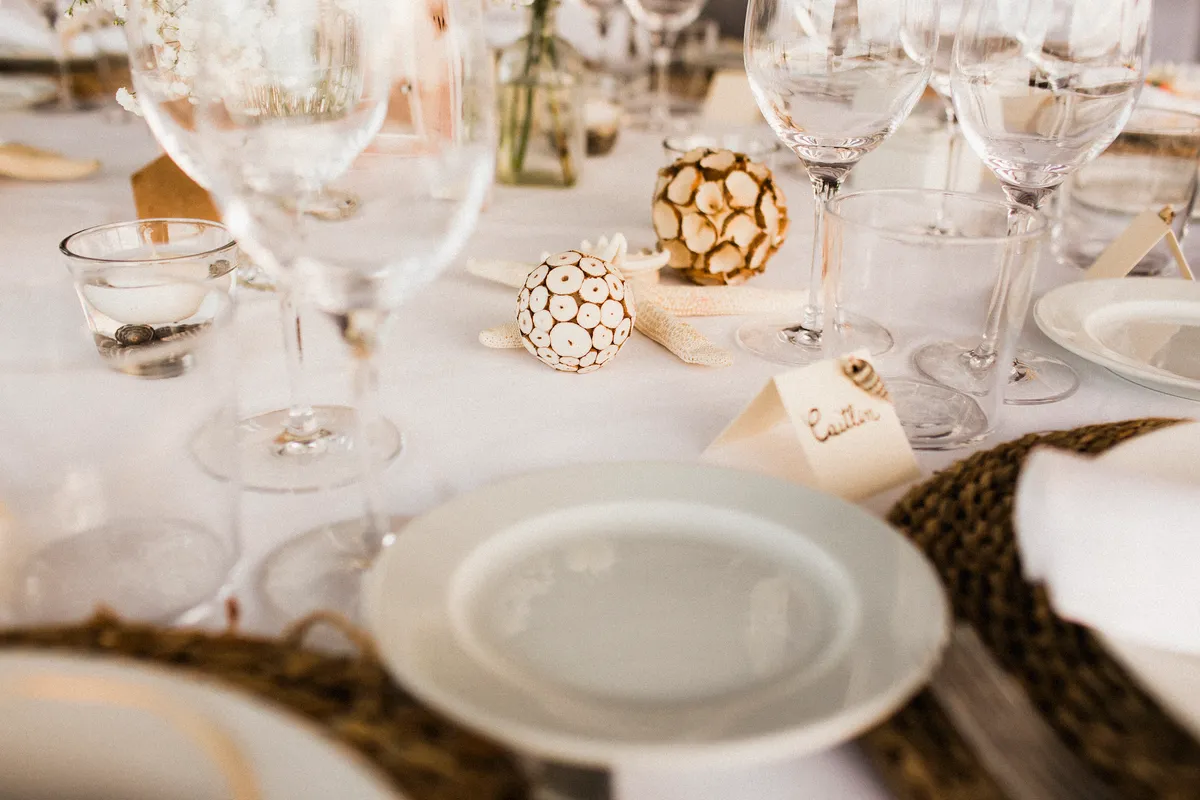 Tips for Using Wedding Neon Signs
Choose the perfect placement for your wedding neon sign to ensure maximum impact and visibility.
Choose the Right Placement
To make the most impact with your wedding neon sign, it's essential to choose the right placement. Here are some tips to consider:
Ceremony Entrance: Welcome guests with a stunning neon sign as they enter the ceremony space.
Reception Entrance: Set the tone for the reception by placing a neon sign at the entrance, showcasing your names or a special message.
Behind the Head Table: Make a statement by placing a large neon sign behind the head table, creating a beautiful backdrop for speeches and photos.
Dance Floor: Light up the dance floor with a neon sign that encourages guests to let loose and have fun.
Bar Area: Add flair to your bar area by incorporating neon signs with phrases like "Cheers" or "Drink Up."
Photo Booth Backdrop: Create a vibrant photo booth backdrop with a customized neon sign, making every picture Instagram-worthy.
Hanging Installation: Consider hanging smaller neon signs from ceiling installations or arches for an added touch of whimsy.
Signage Along Pathways: Guide guests along pathways or walkways using neon signs that direct them to different areas of your wedding venue.
Lounge Areas: Enhance lounge areas by placing smaller neon signs on tables or walls, adding an intimate glow to these spaces.
Outdoor Spaces: If you're having an outdoor wedding, place neon signs strategically in garden areas or near seating arrangements for an enchanting ambiance.
Consider the Size and Style
Choose a neon sign size that fits well with your wedding venue and doesn't overpower the space.
Opt for a larger sign if you want it to be a focal point or centerpiece of your wedding decor.
If you prefer a more subtle look, go for a smaller neon sign that can complement other elements without stealing the show.
Consider the font style and design of the neon sign to match the overall aesthetic of your wedding theme.
Classic and elegant fonts work well for formal weddings, while fun and playful fonts are perfect for more casual or whimsical themes.
Think about whether you want a single line or multiple lines of text on your neon sign, depending on the message or saying you want to display.
Remember to consider the height and width proportions of the sign to ensure it looks visually appealing when displayed.
Coordinate with Wedding Theme and Colors
To ensure that your wedding neon sign seamlessly blends with the overall aesthetic of your big day, it's important to coordinate it with your wedding theme and colors. Here are some tips on how to achieve perfect coordination:
Choose colors that complement the overall color palette of your wedding. This could mean selecting a neon sign in a similar hue or opting for complementary colors that will make the sign pop.
Consider incorporating elements from your wedding theme into the design of the neon sign. For example, if you're having a rustic-themed wedding, consider choosing a font and style that reflects the rustic vibe.
Pay attention to the size and placement of the neon sign in relation to other decorative elements. Make sure it doesn't overpower or clash with other focal points in your venue.
If you're using multiple neon signs throughout your wedding, ensure that they all have a cohesive look and feel. This could be achieved by using consistent fonts, colors, or motifs across all the signs.
Don't be afraid to get creative with customization options for your neon sign, such as adding floral arrangements or other decorative elements that tie into your wedding theme.
Conclusion
Incorporating neon signs in weddings is a rising trend that adds a unique and eye-catching touch to your special day. From illuminating the dance floor to creating the perfect photo opportunity, neon signs can truly enhance your wedding decor.
With the ability to personalize and customize these signs, they can reflect your style and personality as a couple. So why not light up your big day with these 10 stunning wedding neon sign ideas? It's sure to be a celebration filled with love, joy, and of course, beautiful glowing lights.
FAQs
1. Where can I find wedding neon signs for my special day?
You can find wedding neon signs at specialty wedding decor stores, online marketplaces such as Etsy or Amazon, or you can even hire a professional sign maker to create custom designs for your specific vision.
2. Are there different types of wedding neon signs available?
Yes, there are various types of wedding neon signs available, including pre-made designs with popular phrases like "Mr. & Mrs." or "Love," as well as customizable options where you can have your names or personalized messages created in neon.
3. How do I incorporate wedding neon signs into my venue decorations?
Wedding neon signs can be incorporated into your venue decorations by placing them behind the head table or sweetheart table, on the dance floor backdrop, near the entrance to the reception area, or even hung above the dessert table for a touch of glamour and personalization.
4. Can I use wedding neon signs outdoors?
Yes, some wedding neon signs are designed to be used outdoors. However, it is important to ensure that they are properly weatherproofed and protected from rain and extreme temperatures to prevent damage and potential safety hazards.
Don't make your lover wait. We're sure it will be «Yes».
Proposal will take a few clicks