2nd Wedding Anniversary: Cotton
13 Sep 2023
·
15 min to read
Articles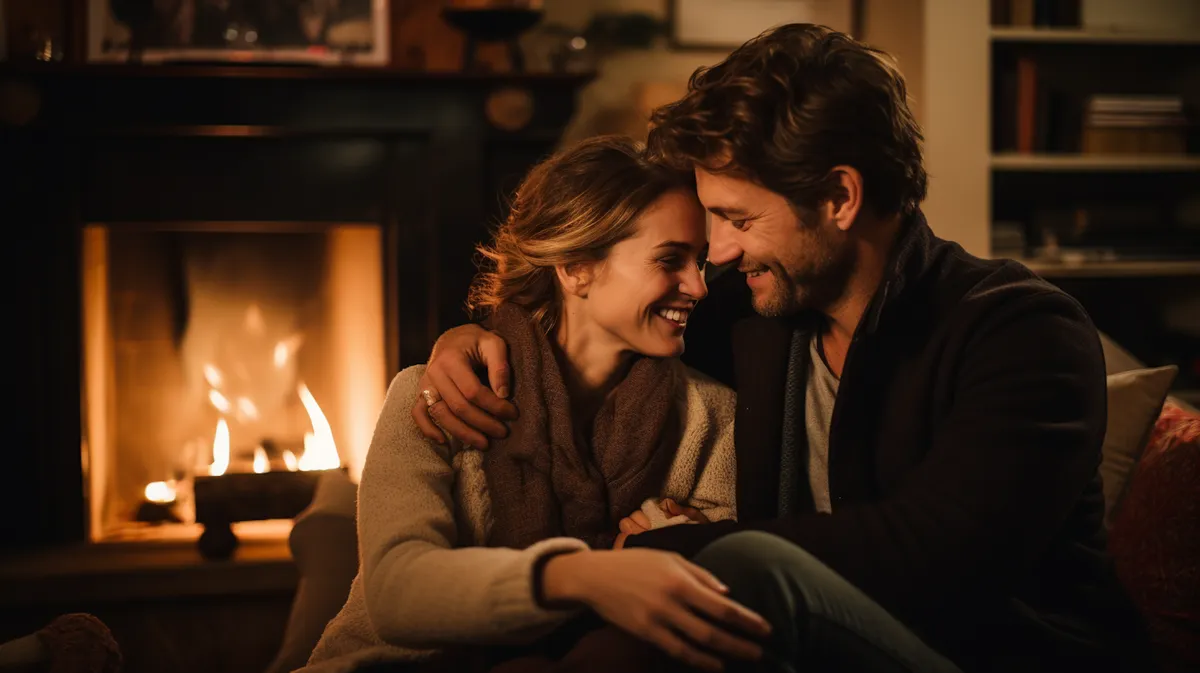 Introduction
Are you scratching your head trying to come up with the perfect second wedding anniversary gift? You're in luck because tradition suggests cotton as an ideal present, symbolizing the comfort and strength of your union.
This article is laden with a diverse range of unique and thoughtful cotton anniversary gift ideas meant to celebrate two years of wedded bliss. Don't miss out on making this celebration memorable - let's dive right into it!
Key Takeaways
Cotton is the traditional symbol for a 2nd wedding anniversary, representing durability, adaptability, and comfort in a marriage.
China is the modern gift idea for a 2nd anniversary, symbolizing elegance and beauty.
Unique cotton anniversary gift ideas include personalized cotton trays, heart embroidery cotton gifts, cotton cord bracelets, love letter blankets, and custom cotton handkerchiefs.
Experiences and activities for a cotton - themed anniversary include molecular cocktail masterclasses, knitting homemade cotton scarves, cotton candy adventures, picnics on a cotton blanket, and couple's pamper days with matching cotton robes.
Traditional and Modern 2nd Anniversary Gift Ideas
For the second wedding anniversary, both traditional and modern gift ideas can be considered.
Traditional: Cotton
Cotton, a classic symbol of durability, adaptability, and comfort is the treasured token for celebrating your second wedding anniversary. This versatile fiber signifies the resilience and flexibility necessary in any strong marriage while offering an abundance of possibilities for thoughtful gifts.
The simplicity it represents aligns impeccably with the purity of love shared between couples during their two-year journey together. Furthermore, it's not just about symbolism; cotton gifts can be as practical as they are romantic - from luxurious beddings to bespoke clothing items.
Indeed, gifting cotton on this special occasion reflects dedicated romance underscored by sensible utility - making every day after your vows count.
Modern: China
The modern gift for a second wedding anniversary is china. While cotton represents the strength and comfort of a marriage, china symbolizes elegance and beauty. China is not only a practical gift – think fine dining sets or delicate tea cups – but also holds sentimental value as it becomes part of the couple's shared moments and memories.
Choosing china as your second anniversary gift allows you to celebrate both the durability of your relationship and the refined taste you have developed as a couple. So whether it's a dainty tea set for her or an intricately designed dinnerware set for him, gifting china on your second anniversary adds sophistication to your celebration while honoring the journey you've embarked on together.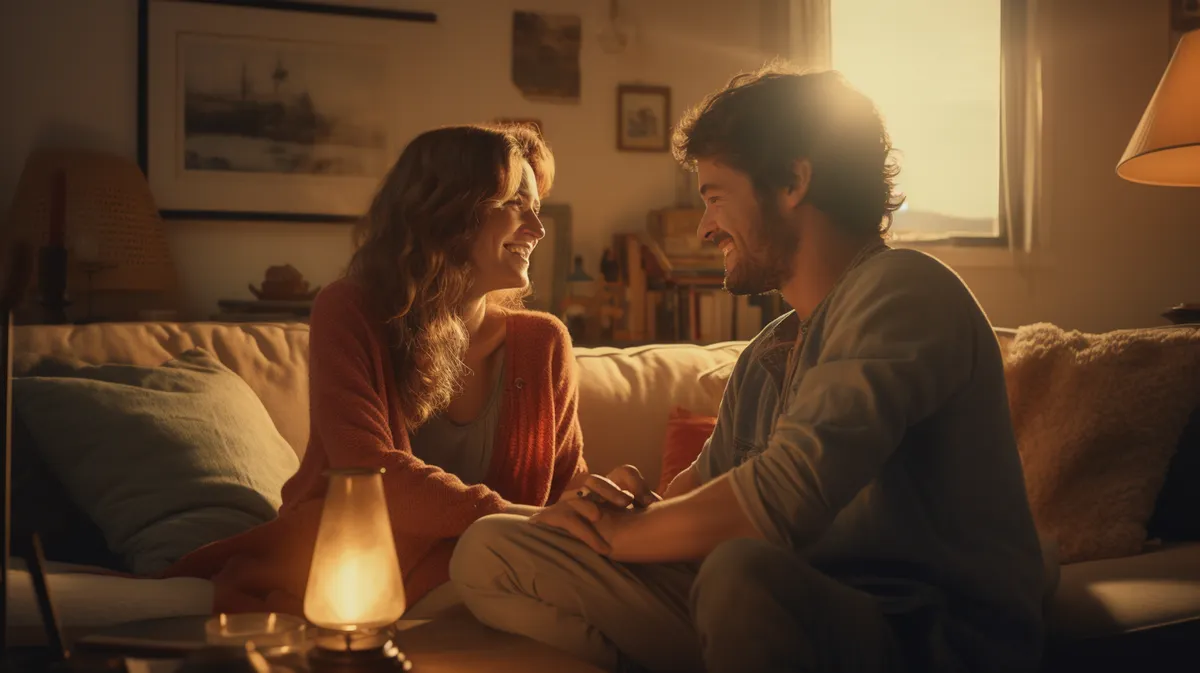 Unique Cotton Anniversary Gift Ideas
For a unique twist on a traditional cotton anniversary gift, consider a personalized cotton tray for holding small trinkets or jewelry.
Personalized cotton tray
A personalized cotton tray is a thoughtful and unique gift idea for celebrating your second wedding anniversary. Made from durable cotton fabric, this tray can be customized with your names, wedding date, or a special message to commemorate your love and commitment.
It serves as a practical yet sentimental keepsake that can be used to hold jewelry, keys, or other small items. The cotton material symbolizes the strength and comfort of your relationship, while the personalization adds a touch of individuality and meaning.
It's an excellent way to show your spouse how much they mean to you on this special occasion.
Heart embroidery cotton gift
One unique cotton anniversary gift idea is a heart embroidery cotton gift. This thoughtful and personalized gift combines the traditional symbolism of cotton with a romantic touch.
You can have a delicate heart design embroidered onto a cotton item, such as a pillowcase, handkerchief, or even a shirt. The embroidery can be done in your loved one's favorite color or with significant initials or dates.
This heartfelt gesture not only showcases your thoughtfulness but also represents the enduring love and bond between you and your partner.
Cotton cord bracelet
One unique and sentimental cotton anniversary gift idea is a cotton cord bracelet. Made from soft, durable cotton, this bracelet serves as a reminder of the strength and comfort in your relationship.
The natural fibers of the cotton cord symbolize the adaptability and longevity of your marriage, while the customizable design adds a personal touch. Whether you engrave it with your initials or add a charm that represents a special memory, this cotton cord bracelet is sure to be cherished by your loved one for years to come.
It's a practical yet romantic way to celebrate your second wedding anniversary with something meaningful and heartfelt.
Love letter blanket
A love letter blanket is a heartfelt and sentimental gift idea for your second wedding anniversary. Made from soft and cozy cotton, this custom-made blanket is designed to look like an old-fashioned love letter, complete with romantic messages or meaningful quotes embroidered onto the fabric.
It's the perfect way to express your love and affection while also providing warmth and comfort during those chilly nights. This unique cotton anniversary gift will surely make your spouse feel cherished and loved, as they wrap themselves in the warmth of your words and devotion.
Custom cotton handkerchief
A custom cotton handkerchief is a heartfelt and personal gift idea for celebrating your second wedding anniversary. Cotton is the traditional material associated with this milestone, symbolizing the strength and adaptability of your marriage.
A custom handkerchief allows you to add a unique touch by embroidering initials, names, or even a special message onto the soft fabric. This thoughtful gift not only showcases your love and commitment but also serves as a practical keepsake that can be treasured for years to come.
Whether it's used as a pocket square or kept as a sentimental memento, a custom cotton handkerchief is sure to make your anniversary celebration all the more meaningful.
Experiences and Activities for a Cotton-themed Anniversary
Celebrate your cotton-themed anniversary with unique experiences and activities that showcase the versatility and charm of this traditional gift.
Molecular cocktail masterclass
Learn to create unique and innovative cotton-themed cocktails at a molecular cocktail masterclass. This experience allows you and your spouse to tap into your creative side while enjoying the art of mixology.
Discover the science behind molecular mixology as expert bartenders guide you through the process of crafting delicious, cotton-inspired concoctions. From cotton candy-infused drinks to imaginative twists on classic cocktails, this hands-on class will leave you with unforgettable memories and newfound skills in creating extraordinary beverages together.
Immerse yourselves in an interactive workshop where you'll experiment with various techniques like spherification, foams, and edible garnishes made from cotton-related ingredients.
Unleash your inner chemist as you combine flavors and textures to craft visually stunning drinks that tantalize the taste buds. Whether it's a cotton candy martini or a creamy cotton-flavored mojito, these innovative cocktails will surely impress both your senses and each other on your special day.
Knitting a homemade cotton scarf
One unique and heartfelt way to celebrate your second wedding anniversary is by knitting a homemade cotton scarf. Not only does this gift showcase the traditional symbolism of cotton, but it also demonstrates the time and effort you're willing to invest in your relationship.
Knitting a scarf allows you to personalize the design, colors, and patterns, making it truly special for your partner. Plus, as they wrap themselves in this cozy accessory, they'll be reminded of your love and warmth every time they wear it.
It's a practical yet romantic gesture that perfectly captures the essence of a second anniversary gift.
Cotton candy adventure
Add a touch of whimsy to your second wedding anniversary celebration with a cotton candy adventure. Take a trip down memory lane and indulge your sweet tooth as you enjoy the fluffy, sugary delight of cotton candy.
Whether at a local fair or setting up your own cotton candy machine at home, this unique experience will make for an unforgettable anniversary celebration. Let the colorful clouds of spun sugar transport you back to carefree childhood days while creating new memories with your spouse.
Celebrate two years of love and commitment in a fun and lighthearted way with this delightful cotton-themed adventure.
Picnic on a cotton blanket
Enjoy a romantic and whimsical celebration of your second wedding anniversary by having a delightful picnic on a soft and cozy cotton blanket. Spread out the blanket in your favorite outdoor spot, whether it's at the park, beach, or even in your backyard, and indulge in delicious snacks and drinks while basking in each other's company.
Cotton blankets provide both comfort and practicality for enjoying an intimate meal together. The natural fibers of cotton also symbolize the durability and flexibility of your relationship, reminding you of the strength that comes from being able to adapt to any situation as a couple.
So grab your basket full of goodies, lay down on that inviting cotton blanket, and create beautiful memories together on this special day.
Couple's pamper day with cotton robes
Indulge in a day of relaxation and pampering with your significant other by treating yourselves to a couple's pamper day. Wrap yourselves in the luxurious comfort of matching cotton robes, symbolizing the strength and longevity of your relationship.
Cotton robes are not only soft and cozy but also practical, making them an ideal anniversary gift. Spend the day together enjoying spa treatments, massages, or simply lounging around in your comfy robes.
This intimate experience will create lasting memories while embodying the durability and flexibility that cotton represents in a marriage. Soothe your senses and strengthen your bond as you unwind and rejuvenate on this special cotton-themed anniversary celebration.
Don't make your lover wait. We're sure it will be «Yes».
Proposal will take a few clicks