45th Wedding Anniversary: Sapphire
6 Oct 2023
·
14 min to read
Articles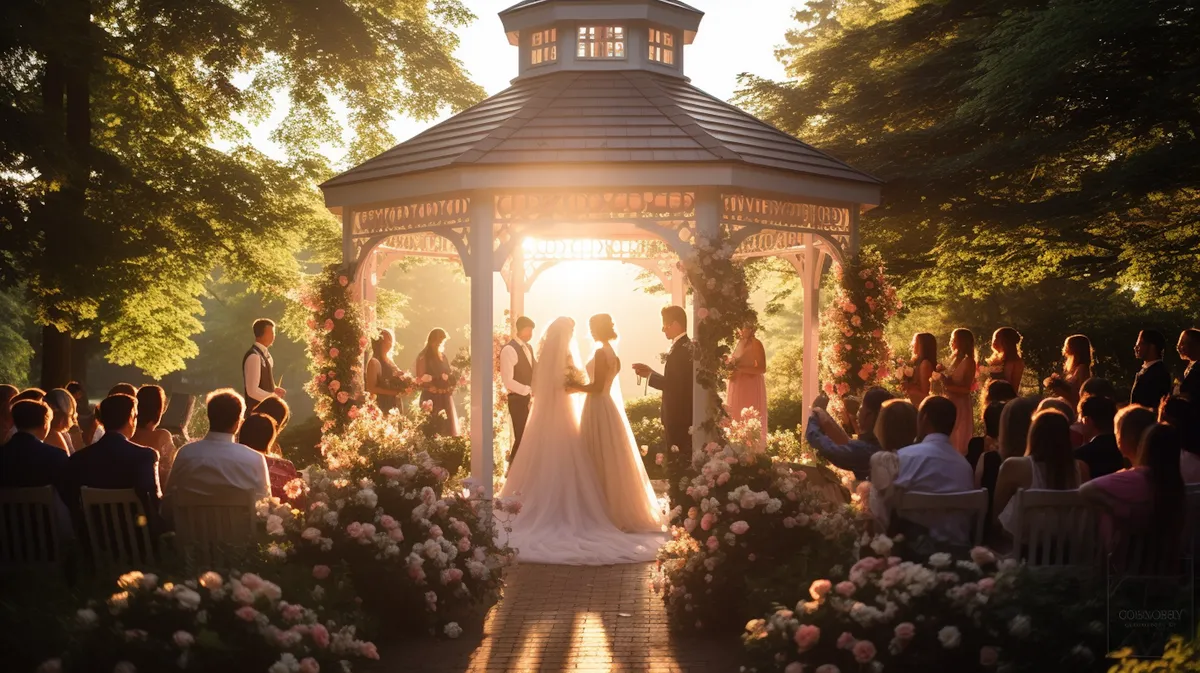 Introduction
If you're struggling to find the perfect gift for a 45th wedding anniversary, you're not alone. This significant milestone, also known as the Sapphire Wedding Anniversary, has rich traditions and deeper meanings often overlooked.
Our insightful guide dives into understanding the symbolism of sapphire, exploring unique ways to celebrate this special occasion, and providing thoughtful gift ideas that truly honor lasting love.
Stay tuned; a world of deep blues and enduring commitment awaits!
Key Takeaways
The 45th wedding anniversary is known as the Sapphire Wedding Anniversary and is traditionally celebrated with sapphire gifts.
Traditional gift ideas for the 45th anniversary include sapphire jewelry, symbolizing lasting love and the durability of a long-lasting marriage.
Modern gift ideas focus on sapphire-themed home decor or unique experiences related to sapphires, such as visiting famous mines or destinations known for their blue waters.
Celebrate this milestone anniversary by planning a romantic getaway, renewing your vows, giving thoughtful sapphire-themed gifts, or enjoying shared experiences like theater shows or spa retreats.
About the 45th Wedding Anniversary
The 45th wedding anniversary is a significant milestone in a couple's life, and it is traditionally celebrated with sapphire gifts.
Traditional and Modern Anniversary Gifts
The 45th anniversary is one that carries significant symbolism and tradition. Both the traditional and modern gifts for this milestone are represented by the stunning gemstone, sapphire. Here's a detailed breakdown of these gifts:
| | | |
| --- | --- | --- |
| Type of Gift | Gift Idea | Purpose |
| Traditional Gift | Sapphire Jewelry | As a traditional gift, sapphire jewelry symbolizes lasting love. These precious stones, being the third most hard-wearing mineral, reflect the durability of a 45-year-long marriage. Whether it's a ring, pendant, or pair of earrings, sapphire jewelry is a thoughtful and timeless gift. |
| Modern Gift | Sapphire-themed Home Decor | Modern gifts take a more creative spin on the sapphire theme. Sapphire-themed home decor could include decorative pieces in the beautiful blue or sapphire red color, capturing the essence of the gemstone without necessarily including the actual stone. Such gifts provide a stylish and unique way to honor the significant 45th milestone. |
| Alternative Modern Gift | Sapphire Experiences and Trips | For those wanting something out of the ordinary, sapphire experiences and trips are an exciting alternative modern gift. This could be a visit to renowned sapphire mines in various locations or a trip to a place known for its stunning blue waters, reflecting the sapphire color. These unique experiences symbolize the adventurous and enduring nature of a 45-year-long marriage. |
These gifts, whether traditional or modern, encapsulate the essence of the Sapphire Wedding anniversary and the enduring love it signifies.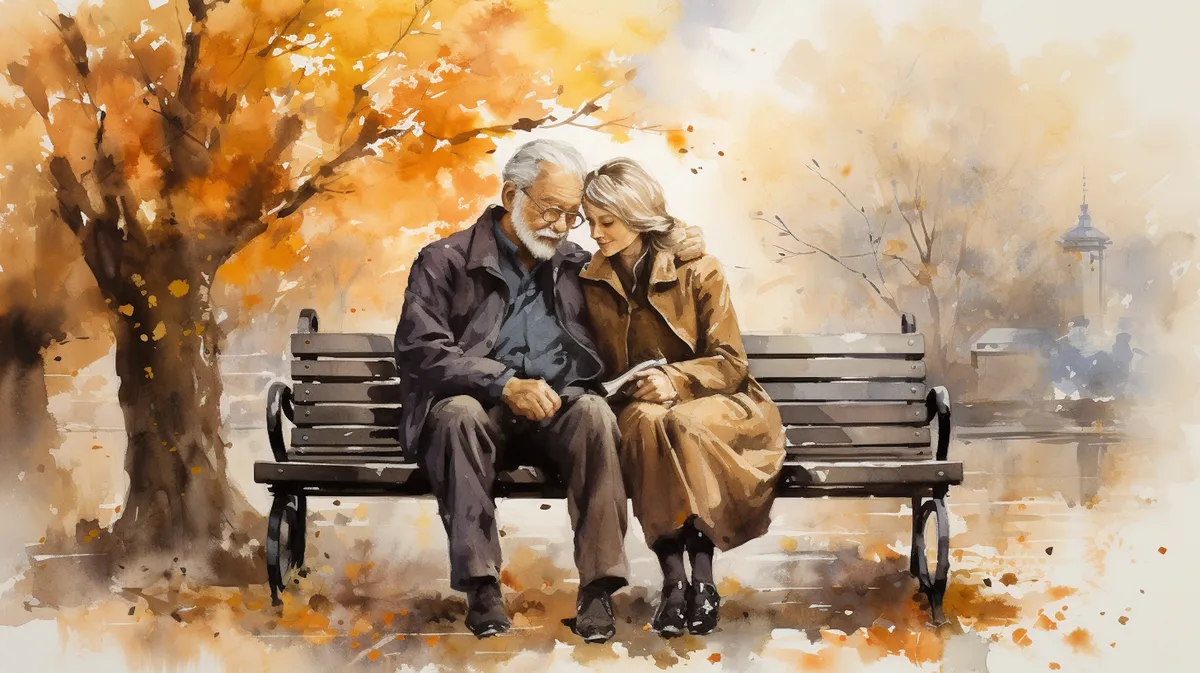 Celebrating the 45th Wedding Anniversary
Celebrate 45 years of love and commitment with a variety of ideas for him, her, and the couple! Whether it's planning a romantic getaway, finding the perfect sapphire-themed gift, or creating a personalized experience to cherish together, there are endless ways to make this milestone anniversary truly special.
Ideas for Him, Her, and the Couple
Looking for the perfect way to celebrate your 45th wedding anniversary? Here are some ideas for him, her, and the couple:
Plan a romantic getaway: Surprise your spouse with a weekend trip to a destination they've always wanted to visit. Whether it's a cozy cabin in the mountains or a luxurious beachfront resort, spending quality time together will create lasting memories.
Have a special date night: Arrange a romantic dinner at your favorite restaurant or cook a gourmet meal at home. Create a beautifully set table with sapphire-colored tablecloth or napkins to tie in with the theme.
Get creative with sapphire-themed gifts: For him, consider personalized cufflinks embedded with sapphire stones or a stylish sapphire tie clip. For her, think about stunning sapphire earrings or a sapphire pendant necklace.
Renew your vows: Plan an intimate ceremony where you can renew your vows and reaffirm your love for each other. Invite close family and friends to witness this special occasion.
Enjoy an experience together: Book tickets to see a theater show, concert, or sporting event that you both enjoy. Sharing experiences and creating new memories is always a wonderful way to celebrate milestones.
Give the gift of relaxation: Treat yourselves to couples' spa day or weekend retreat. Indulge in massages, facials, and other relaxing treatments to rejuvenate both your bodies and spirits.
Take up a new hobby together: Explore shared interests by taking up cooking classes, dancing lessons, or even learning how to play a musical instrument together. This will help strengthen your bond while having fun.
Organize a surprise party: Coordinate with family and friends to throw an unforgettable surprise anniversary party for the couple. Decorate the venue in shades of blue and incorporate sapphire-inspired elements into the decorations.
Capture the moment: Hire a professional photographer for an anniversary photoshoot capturing your love and happiness together. You can choose a beautiful outdoor location or have it done in the comfort of your home.
Create a memory book: Compile photos, mementos, and written memories from your 45 years of marriage into a personalized anniversary book. This will serve as a cherished keepsake to look back on for years to come.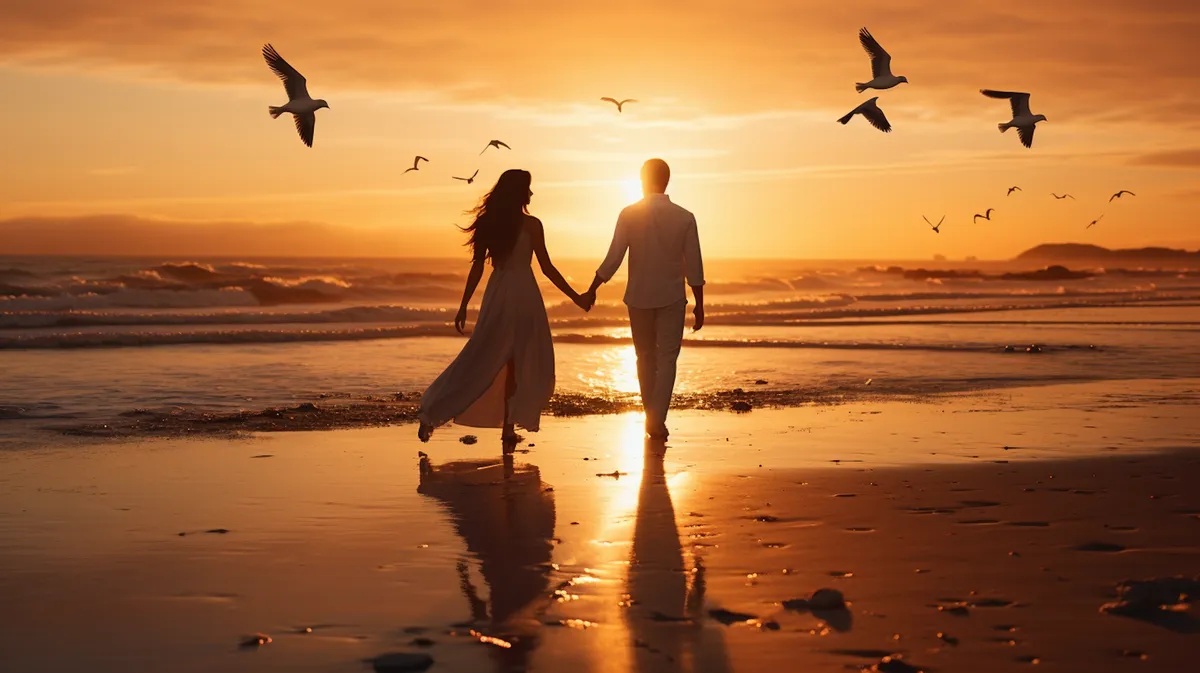 Travel and Experience Gifts
If you're looking to celebrate your 45th wedding anniversary in a memorable way, consider opting for travel and experience gifts. These types of gifts offer a unique and exciting way to create lasting memories together. Here are some ideas to inspire you:
Romantic Getaway: Surprise your spouse with a romantic getaway to a destination they've always wanted to visit. Whether it's a beachside resort or a cozy cabin in the mountains, this is the perfect opportunity to relax, reconnect, and enjoy each other's company.
Adventure Trip: If you both love adrenaline-pumping activities, plan an adventurous trip together. Try something new like skydiving, bungee jumping, or white-water rafting. Pushing your boundaries and supporting each other during these thrilling experiences will certainly strengthen your bond.
Cultural Experience: Immerse yourselves in a different culture by planning a trip abroad or exploring local cultural events. Attend concerts, visit museums and art galleries, and indulge in authentic cuisines. This will not only be educational but also provide valuable insights into different ways of life.
Spa Retreat: Pamper yourselves with a luxurious spa retreat where you can unwind and rejuvenate. Enjoy couples' massages, facials, and relaxing treatments that will leave you feeling refreshed and renewed.
Wine Tasting Tour: Embark on a wine tasting tour in a picturesque wine region like Napa Valley or Bordeaux. Spend the day savoring different varieties of wines paired with delicious food while taking in the beautiful vineyards.
Helicopter Ride: Take to the skies on a thrilling helicopter ride for breathtaking views of your favorite city or natural landmarks nearby. It's an exhilarating experience that allows you both to see things from a whole new perspective.
Cooking Class: Learn something new together by enrolling in a cooking class focused on cuisines from around the world. Not only will you get hands-on experience in the kitchen, but you'll also bond over your love for food.
Popular Sapphire Gifts for the 45th Wedding Anniversary
Popular sapphire gifts for the 45th wedding anniversary include stunning sapphire jewelry, elegant sapphire-themed home decor, and unforgettable sapphire experiences and trips.
Sapphire-themed Home Decor
Sapphire-themed home decor is a perfect way to celebrate the 45th wedding anniversary. Incorporating the rich and vibrant blue hues of sapphire into your home can create a serene and elegant atmosphere. Here are some ideas for sapphire-themed home decor gifts:
Sapphire-colored throw pillows and blankets: Add a pop of color to your living room or bedroom with sapphire-colored throw pillows and blankets. The deep blue tones will instantly elevate the look of any space.
Sapphire-inspired artwork: Hang a beautiful piece of artwork featuring sapphire tones on your walls. This could be a painting, print, or even a photograph that captures the essence of sapphires.
Sapphire-scented candles: Fill your home with the scent of sapphires by using sapphire-scented candles. These can create a calming and luxurious ambiance, perfect for celebrating such a special occasion.
Sapphire-colored glassware: Upgrade your dining experience with sapphire-colored glassware. Whether it's wine glasses, tumblers, or champagne flutes, they will add an elegant touch to any table setting.
Sapphire-themed ceramics: Decorate your kitchen or dining area with sapphire-themed ceramics such as plates, bowls, and serving dishes. Their striking blue designs will make mealtime feel extra special.
Sapphire-inspired curtains or drapes: Transform your windows with curtains or drapes in shades of blue reminiscent of sapphires. This simple addition can completely change the look and feel of your space.
Sapphire-infused bedding: Make bedtime more luxurious with sapphire-infused bedding such as sheets and duvet covers. They not only look beautiful but also provide a sense of comfort and relaxation.
Sapphire-shaped decor pieces: Display decorative items shaped like sapphires throughout your home. These could include vases, sculptures, trinket boxes, or even bookends.
Don't make your lover wait. We're sure it will be «Yes».
Proposal will take a few clicks