7th Wedding Anniversary: Wool or Copper
18 Sep 2023
·
11 min to read
Articles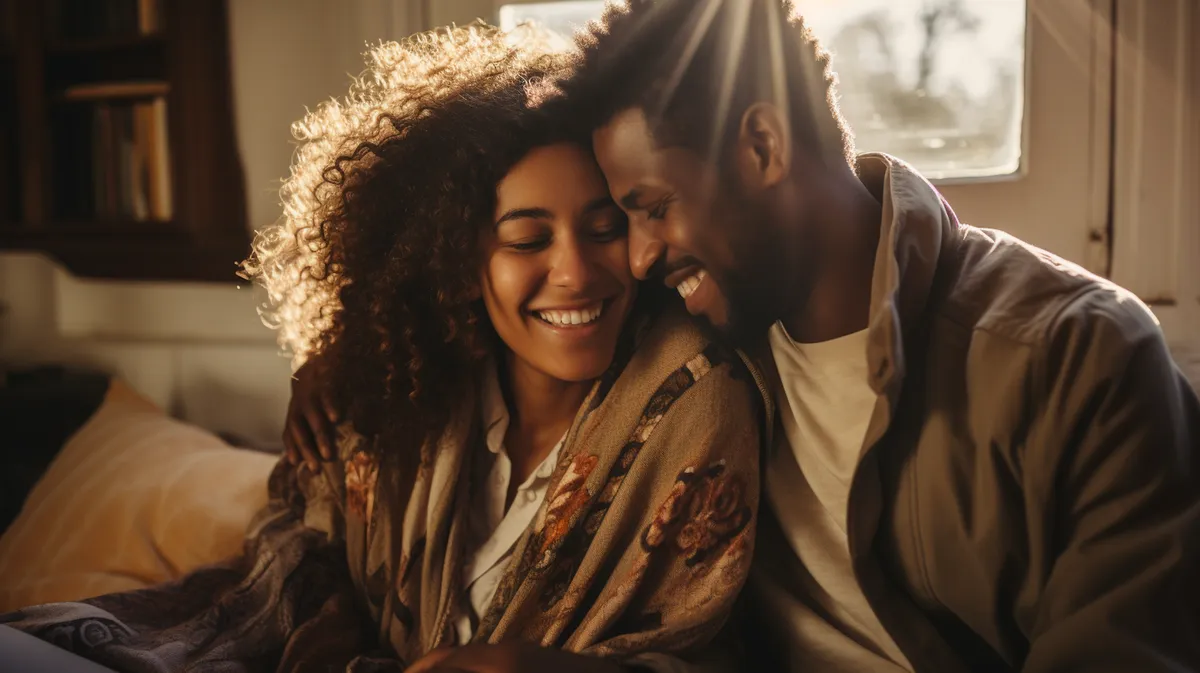 Introduction
If you're scratching your head over the perfect gift for your 7th wedding anniversary, you're not alone. Seven years of marriage traditionally calls for gifts made of either wool or copper, conveying warmth and durability respectively.
This blog post is packed with modern ideas that will help make your selection process much easier. Read on to explore some creative presents that sync perfectly with these traditional materials - ones your spouse will treasure forever!
Key Takeaways
• The 7th wedding anniversary is steeped in tradition, with wool or copper gifts symbolizing warmth and resilience, respectively.
• For the copper anniversary, consider luxurious hot chocolate makers, high-quality frying pans, elegant champagne stoppers, unique gins, and sophisticated fragrances.
• For the wool anniversary, think of gifting DIY knitting kits for cozy blankets, stylish scarves spun from soft lambswool, comfortable turtleneck jumpers in various colors and sizes, or beautiful wool rugs to adorn your home.
• Other creative gift concepts for the 7th wedding anniversary encompass wooden desk tidies crafted from premium wood, fostering organization, and personalized daily planner desk pads exuding elegance for staying impeccably organized.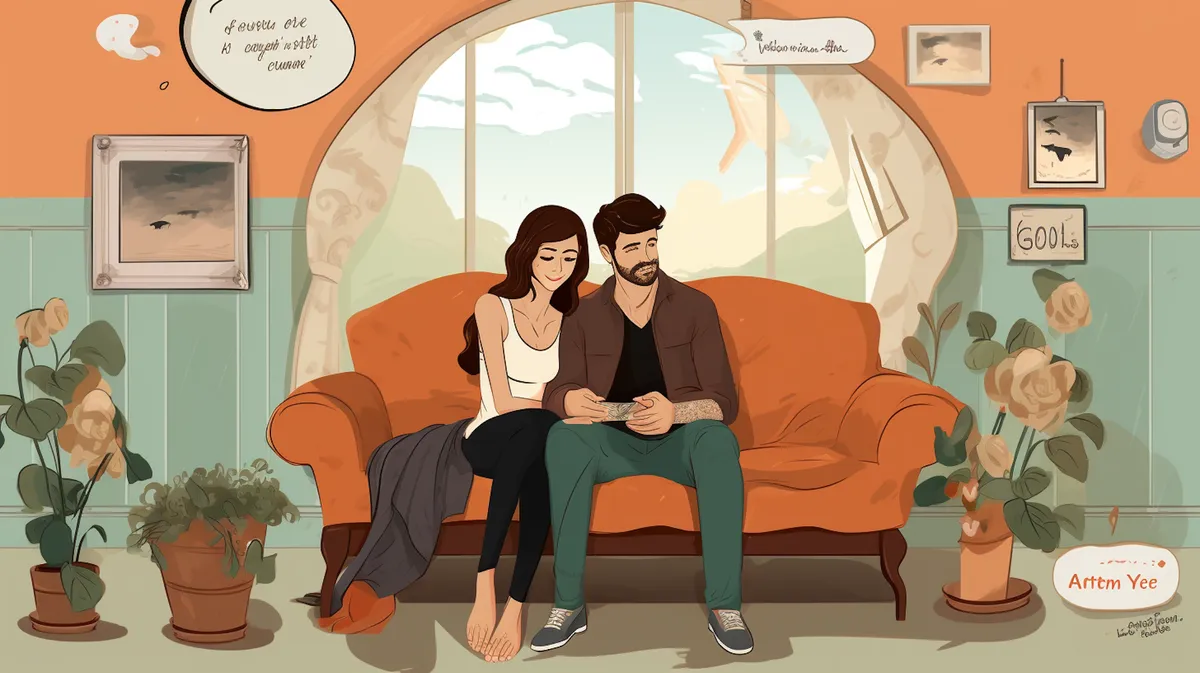 Gift Concepts for the Copper Wedding Anniversary
The Copper Chocolate Maker
Imagine presenting your beloved spouse with a luxurious treat for your copper wedding anniversary. The Copper Chocolate Maker embodies both symbolism and functionality. Adorned with an elegant copper finish, it makes for a fitting 7th-anniversary gift. Beyond its aesthetics, it conjures barista-grade hot beverages from the comfort of home, epitomizing the warmth and coziness akin to wool - attributes vital to seven years of marital bliss. This exquisite gadget encapsulates the robustness of copper and the intimate comfort synonymous with wool, both pivotal facets of your journey thus far.
The Copper Frying Pan
The Copper Frying Pan stands as a splendid gift choice for the 7th wedding anniversary. Crafted with top-tier copper, this frying pan not only conducts heat efficiently but also adds an air of elegance to any culinary domain. Its unwavering construction and non-stick surface render it a pragmatic option for everyday cooking. With its stylish design and exceptional performance, this frying pan is destined to be cherished by any couple celebrating their 7th year of union.
The Copper Champagne Stopper
A Copper Champagne Stopper embodies a stylish and pragmatic gift to celebrate the 7th wedding anniversary. This refined accessory not only preserves the effervescence of your bubbly but also infuses a touch of sophistication into any special occasion. Crafted from copper, this stopper epitomizes the symbolic essence of the 7th anniversary - signifying the fortitude and longevity characterizing marriage. It is a thoughtful present that seamlessly blends utility with sentimental value, making it the perfect toast to seven years of unwavering love and commitment.
The Copper Distillery Gin
One exhilarating gift notion to fete your 7th wedding anniversary is the Copper Distillery Gin. Artisanally curated with precision, this exquisite gin fuses the smoothness of copper-distilled spirits with a unique medley of botanicals. It not only encapsulates the symbolic significance of copper but also treats your taste buds to an extraordinary flavor experience. Celebrate this momentous milestone by savoring this exceptional gin, which encapsulates the strength and permanence of your marriage.
The Copper Fragrance
The Copper Fragrance exemplifies a luxurious and captivating gift option to honor the 7th anniversary. Encased in a sleek copper bottle, this exquisite fragrance embodies the fortitude and warmth epitomized by the traditional material. With its distinctive blend of notes, including bergamot, sandalwood, cedarwood, and musk, this fragrance orchestrates an alluring ambiance that perfectly captures the essence of profound love. A thoughtful and distinctive gift choice that is bound to delight your partner on this special occasion of commemorating seven years of marital bliss.
Gift Concepts for the Wool Wedding Anniversary
For the wool wedding anniversary, contemplate bestowing a DIY Knitting Kit for Cozy Blankets or a Stylish Lambswool Scarf.
The DIY Knitting Kit for Cozy Blankets
For a snug and sentimental gift for the wool wedding anniversary, the DIY Knitting Kit for Cozy Blankets presents an enticing prospect. This DIY knitting kit empowers you to create a sumptuous chunky blanket from thick wool yarn, perfect for cozying up together. Accompanied by simple instructions and all the requisites, even novices can revel in the soothing process of crafting their personal masterpiece. This gift not only provides warmth and comfort but also symbolizes the durability and long-lasting nature of your profound connection. Truly a unique and heartfelt way to celebrate seven years of matrimony with a personalized touch.
The Stylish Lambswool Scarf
The Stylish Lambswool Scarf exudes delightful charm as a wool wedding anniversary gift. Woven from soft and luxurious lambswool, this scarf masterfully balances warmth and style. Its ingenious design allows for multiple fashionable ways to wear it, rendering it versatile and trendy. The vibrant hues and intricate patterns bestow an air of elegance to any ensemble, making it an ideal accessory for every season. Whether commemorating your own 7th wedding anniversary or seeking the perfect gift for another couple's milestone, the Stylish Lambswool Scarf is destined to be treasured as an emblem of enduring love and devotion.
The Comfortable Wool Jumper
The Comfortable Wool Jumper epitomizes the quintessential gift for a wool-themed 7th wedding anniversary. Crafted from sumptuous lambswool, this jumper delivers both warmth and style. Its soft and cozy texture ensures your beloved stays snug during colder months, while its sturdiness guarantees it will become a cherished wardrobe staple for years to come. With a variety of colors and sizes available, this comfortable yet fashionable sweater stands as an optimal choice for celebrating seven years of matrimony, representing comfort, security, and lasting endurance.
The Wool Rug
The Wool Rug emerges as a perfect gift proposition for the wool wedding anniversary. Fabricated from 100% wool, this rug exudes both warmth and durability. Its stylish design adds a touch of elegance to any room, making it a cozy addition to your home decor. Whether adorning the living room, bedroom, or nursery, this rug promises year-round comfort and style. With its plush texture and natural insulation properties, it guarantees to keep your feet toasty on chilly winter nights. Embrace your 7th anniversary with this exquisite and symbolic gift, signifying the strength and longevity of your union.
Wooden Desk Tidy
A fantastic gift option for the 7th wedding anniversary is the Wooden Desk Tidy. Made from high-quality wood, this practical and stylish desk accessory provides the perfect solution for organizing pens, pencils, and other stationery items. With its sleek design and excellent craftsmanship, the Wooden Desk Tidy adds an elegant touch to any workspace. The natural beauty of the wood brings warmth and a sense of durability to this thoughtful anniversary gift. Celebrate seven years of marriage by surprising your partner with this personalized desk tidy that combines functionality with timeless charm.
Daily Planner Desk Pad
The Daily Planner Desk Pad is a perfect gift for the 7th wedding anniversary. This stylish and practical desk pad offers a convenient way to stay organized and on top of daily tasks. With its sleek design, it not only helps in planning schedules but also adds elegance to any workspace. Made with high-quality materials, this desk pad ensures durability and long-lasting use. Its user-friendly layout allows for easy jotting down of notes, appointments, and reminders. Celebrate your 7th anniversary with this thoughtful gift that combines functionality and sophistication in one beautiful package.
Conclusion
In conclusion, celebrating the 7th wedding anniversary with gifts made of wool or copper adds a meaningful touch to this milestone. Whether it's a cozy blanket, a stylish copper pan, or a personalized desk set, these gift ideas embody the warmth, durability, and strength that are essential in any successful marriage. So when choosing an anniversary gift for your loved one, consider the symbolism behind wool and copper and find something that represents your unique journey together.
Don't make your lover wait. We're sure it will be «Yes».
Proposal will take a few clicks