Everything you need to know about marriage in Belarus
20 Apr 2023
·
19 min to read
Articles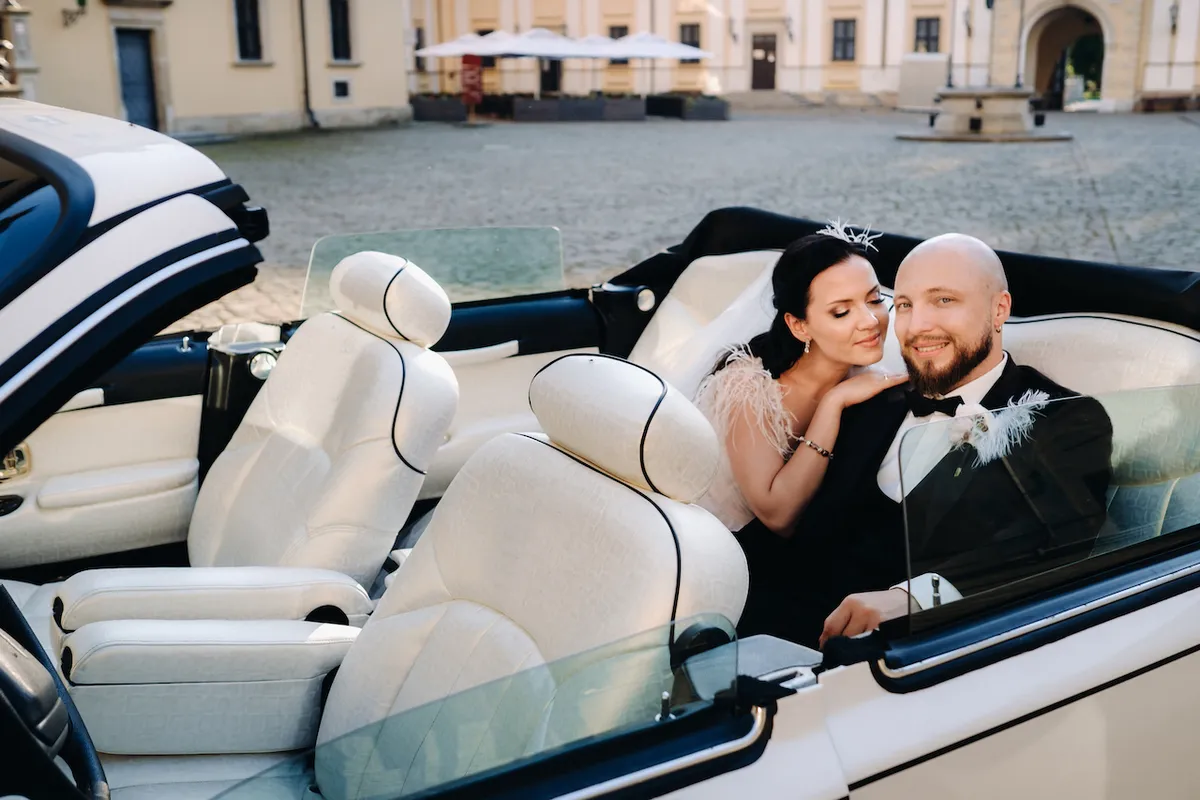 Over 60,000 marriages are held annually in Belarus. The process of getting married in the country is simple and accessible for both Belarusians and foreign nationals. In Belarus, civil and religious marriages are the most popular forms of marriage, but only the civil marriage is legally binding. Other forms of marriage besides a civil marriage are not recognized under the laws of the country. Couples who want to perform a religious ceremony must ensure they have registered their marriage and conducted a civil ceremony before going ahead with the religious ceremony.
The procedure for marriage in Belarus includes the submission of some documents, meeting required conditions, payment of required fees, and a waiting period. The whole process often takes 3 days to 3 months, depending on the registry and how quickly the registration is concluded. Belarus is largely regarded as a Christian country because the percentage of Christians in the country is about 90%. Other religions, such as Muslim, Hindu, and others, and people who are irreligious make up the remaining percentage. Both foreigners and Belarusian nationals who want to marry in the country must have reached the minimum age of 18 years before proceeding with it.
This age requirement applies to both males and females; however, under special circumstances, parental or guardian consent may be provided to allow the marriage of someone slightly below the age of 18. Most couples know Belarus performs two marriage ceremonies. The first one is the civil ceremony, while the second one is the church ceremony. This is largely because church weddings are very important to people of the Christian faith, and they should be held regardless of whether they are recognized under the law or not. The rest of the article will help you understand much more about marriage in Belarus.
Civil marriage
In Belarus, only civil marriages are recognized and protected under the laws of the country. A civil marriage takes place at the registry, and it is officiated by an authorized registrar or officiant. In situations where both or either of the spouses are residents of Belarus, the civil marriage ceremony will be conducted at the wedding palace of the executive committee or the registrar's office. Foreign spouses can conduct their marriages in any of the foreign offices of Belarus or the consulates or diplomatic offices of Belarus in a foreign country. For the marriage registration process to start, both spouses must make a joint application at a registry office. The registry office should be in the municipality where either spouse lives. The registrar decides which language will be used during the marriage registration and if an interpreter is required for a foreign spouse conducting a marriage. All the documents submitted by the couple must be checked thoroughly by the registrar and also verified to ensure all the information is correct. To get married, there are conditions that must be met by both spouses, along with various documents that must be submitted by them. The conditions for marriage in Belarus are stated below.
Conditions
The marriage must be made with the intention of having children. Marriages held for the purpose of just earning citizenship rights or other fictitious ones are not recognized in the country.
In Belarus, both spouses must have reached the age of 18 before a marriage can take place. In special cases, a person below this age may be allowed to marry if they provide parental consent.
A marriage can only be held if both partners provide their free mutual consent. Marriages cannot be performed under duress, coercion, or threat.
There must be no impediment to the marriage. Couples must ensure there are no obstacles, such as previous marriages or health issues, that may prevent them from getting married.
Marriage must be between two people of the opposite sex. If the spouses who want to get married are both of the same sex, then they are not eligible or permitted to marry in Belarus.
Requirements
Valid identity documents. This is required from both spouses (foreign and Belarusian). A foreign spouse in the country must provide a valid passport or certificate of refugee status (for those who are recognized as refugees in the country).
A joint application. Before the marriage registration can begin, both spouses must make an application together.
Application of marriage age reduction: This applies to spouses who are below the minimum required age of 18 to marry. The certificate to show their special conditions must be provided, such as a medical certificate of pregnancy or emancipation.
Couples who want to hold their marriage registration outside the registry office must provide a document stating the valid reasons for this.
Certificate of single status. This is paperwork that will show a partner is not currently involved in a relationship or marriage with another person as of the time of making the application.
Payment of all required fees
All foreign documents must be legalized with an apostille from the Belarusian consulate or embassy in the foreign country to show that all the documents are certified with authorization stamps. All documents that are in foreign languages must be translated into the official languages of Belarus, which are either Belarusian or Russian. Spouses must ensure they are not violating any of the conditions that are required for marriage. If a marriage is held between two people who are related by blood or a close relative, such a marriage is considered invalid and void by the laws of Belarus. Spouses must ensure all previous marriages are legally terminated. If a foreign spouse is getting married in Belarus, they can request some required documents that are unavailable to them in their home country. Most times, documents such as the proof of residency and single-status certificate must have been obtained no more than six months prior to the chosen date for the marriage for the current status to be displayed appropriately.
Religious marriage
Religious marriages are important in Belarus. These types of marriages are not legally binding in the country; however, most couples still perform them. This is largely because about 90% of all the citizens of Belarus are Christians, and under the Christian faith, marriage must also be held in the church. Couples who want to perform a religious ceremony must first perform a civil marriage and obtain a marriage license. Before the marriage ceremony occurs, a notice of intention to marry must be submitted by the couple. A banns publication can be published to this effect. The publication can be made in the newspaper, and churches also often paste these announcements in the church bulletin and notice board. Churches allow marriages between native Belarusians and foreign nationals in the country.
Most Christians in the country belong to the Christian denominations of the Eastern Orthodox Church and the Roman Catholic Church. Therefore, Christian marriages follow the wedding principles of these churches. Partners getting married in the Catholic Church must be eligible to marry in the church by being Christians. The Roman Catholic Church requires that either one or both spouses are Christians in the Church, and there are certain conditions that must be met by partners before they are allowed to get married. Baptismal and confirmation certificates must be provided to the church by the spouses. Also, a spouse getting married in the Catholic Church must be receiving holy communion and attend the mandatory pre-marriage classes.
These classes are often conducted by the priest, and advice is given to the couple on how to make decisions and have a happy and peaceful married life. The priest determines if both spouses are fit for marriage and has the authority to allow them to marry or deny them from getting married in the church. The church ceremony is often held in the morning and begins with a procession where the bride is walked down the aisle by her father. After this, the mass begins, and the bride and groom exchange vows and rings before they are pronounced husband and wife by the priest. After the church ceremony is concluded, most couples usually hold a wedding reception to continue the celebration of their marriage, which usually lasts till later in the night.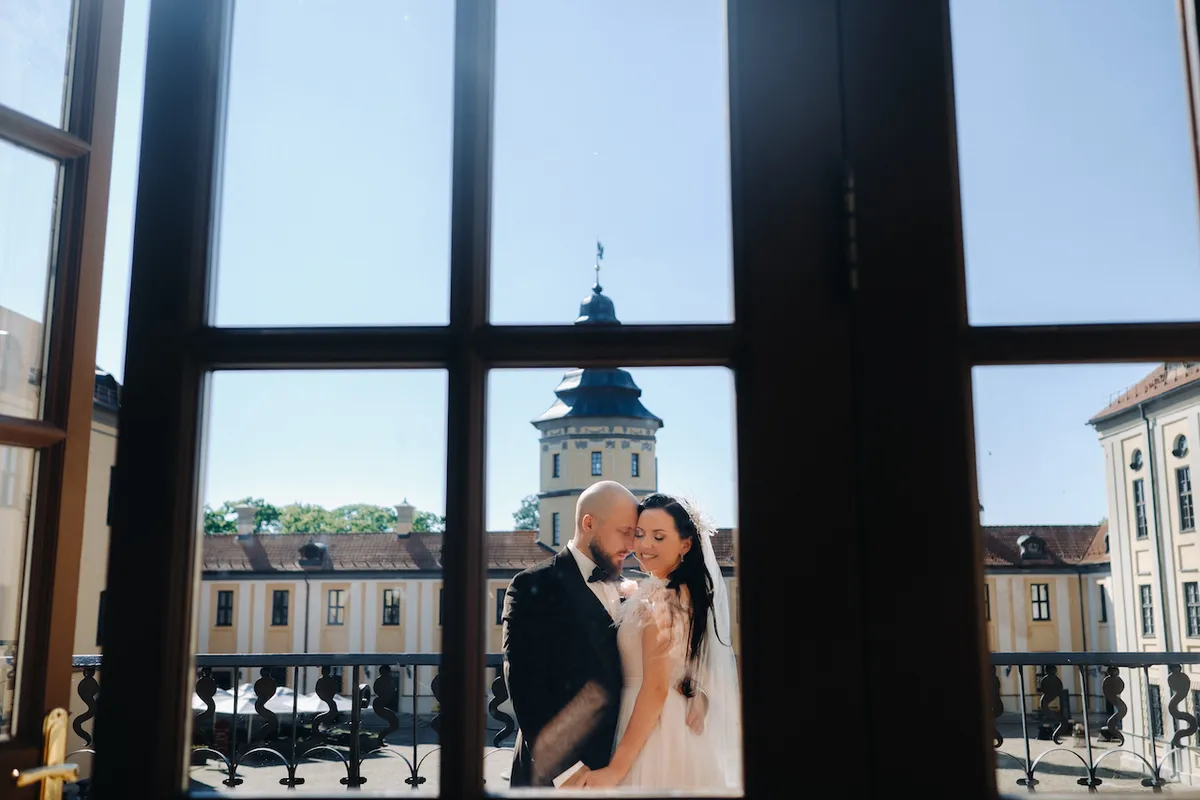 Belarusian marriage traditions
Tamada
This is a unique Belarusian wedding tradition where all the guests, as well as family and friends, are amused and entertained by a person called the Tamada. The Tamada is conducted by a toastmaster, which involves a lot of loud cheers and music. The major purpose of this person is to introduce the wedding guests to the entire group and also ensure that the wedding party is excited about the cheerful toasts they will be making in celebration of the ceremony.
Exchange of wedding pies
Traditional marriages in Belarus usually begin with the exchange of pies during the ceremony. The bride's family goes first by providing a white hat, while the groom's family provides her with a red rose. The tradition originated in Belarus and is still widely practiced by couples who are getting married in the country. This tradition is used to symbolize the official joining of both partners. However, foreigners marrying in Belarus do not typically follow this tradition. It is common with actual Belarusians.
Wedding towels
This is a ceremonial rite where a bath towel referred to as a "ruchnik" is exchanged between the bride and the groom. Both partners make an artwork in which a purple bath towel is given to the groom by the bride, and in return, he also reciprocates the kind gesture. The tradition is done as a way to symbolize the union of both partners and how they own each other's things.
Same-sex marriage
In Belarus, two people of the same sex are not allowed to get married. Such a union is illegal and is not recognized in the country. Homosexuals have a legal status and are free to perform sexual activities, but they are not allowed to marry in a civil marriage. Since civil marriage is the only type of marriage recognized in Belarus, same-sex marriages are outright invalid. There are no discrimination protections for couples who try to practice this type of marriage, and the rights and benefits available to spouses of the opposite sex are not available to same-sex couples. Both Belarusians and other foreign nationals must not conduct a same-sex marriage in the country.
Polygamous marriage
Marriage between a person and multiple partners is prohibited in Belarus. Polygamous marriages are not recognized or protected under the laws of the country. In the old days, some rural couples practiced polygamy; however, modernity has changed things. Polygamous marriages are very rare in the country. The fact that most Belarusians are of Christian faith also reduces the cases of polygamy since it is not permitted in Christianity. If a spouse who is already married goes on to marry another person, the other marriage is rendered invalid, and the spouse may also face some legal consequences.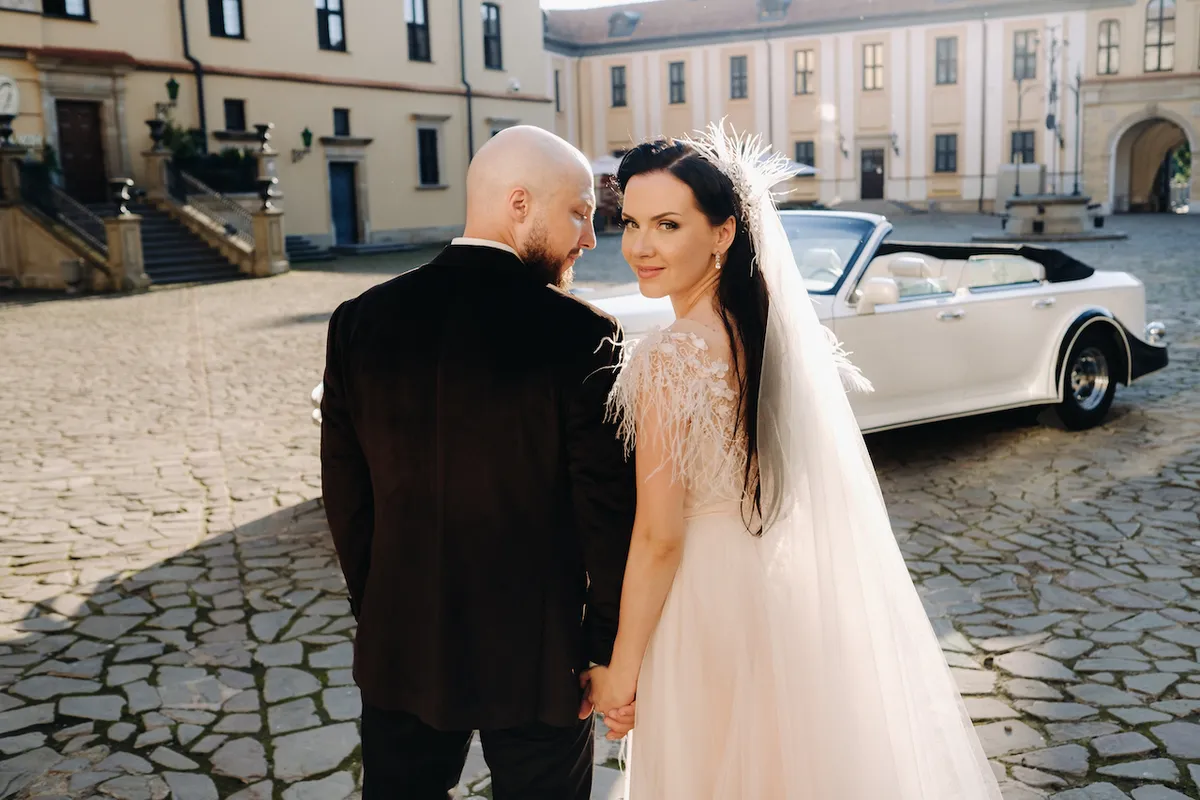 Marriage Laws and Rights, Costs and Duties
Laws and Rights
Marriage between two people of the same sex is illegal in Belarus. Although it is legal to be a homosexual in the country, same-sex couples are not permitted to get married, and unions between them are not recognized under the law. Cohabitation, de facto unions, registered partnerships, and other types of relationships are all not recognized by Belarus. The only type of marriage that is legally binding is a civil marriage, which is open to both foreigners and Belarusians as well as opposite-sex and same-sex partners. The legal age of marriage in Belarus is 18 years. Both boys and girls must have reached the required legal age before proceeding to marry, except in special cases such as pregnancy, where marriage can be granted after parental consent is provided as well as a court authorization in some cases. Spouses must be single before entering a marriage, as polygamy is prohibited and multiple people cannot be in a relationship with one another.
Both men and women in Belarus share equal rights, and a woman is not obligated to answer to a man or obey him under any circumstances. In Belarus, women have the right to be recognized as the heads of households, and the husband and wife both share equal parental rights over their children. Women have the same rights as men to own and be entitled to their own assets and liabilities. Both partners can decide to share their properties or other assets with their significant other if they want. Men and women have the right to enter a marriage and also file for divorce on justified grounds. Both partners have the right to earn a living and join associations of their choice in a marriage.
Costs
There are different fees that spouses must pay during the marriage registration process, and these fees are typically less than $250 in Belarus. The only thing that may increase the required fees is when spouses request certain documents from the consulate or their home country that must be translated and properly legalized. Traditional weddings cost between $7000 and $100,000, with the wedding hall or venue accounting for a significant portion of this cost. Couples can go big or small, depending on their pockets and preferences. Some couples in Belarus end up spending as much as $35,000 on rings.
Duties
In Belarus, husband and wife are considered equals, and neither is a subject of the other. They owe each other equal duties and responsibilities. A married man and a married woman are to mutually love and respect each other's honor. Parents have a joint responsibility for ensuring their child's well-being. This includes matters relating to the upbringing of the child. mental and social issues, as well as the necessities of life. Traditionally, a woman may take care of her husband and household to ensure the smooth running of things, while the husband may provide all the necessities to ensure the comfort of his family. All decisions made regarding the family must be a consensus between the husband and wife.
Final Thoughts
Belarus has various amazing wedding destinations and venues for couples to get married. The marriage procedure is straightforward, and once all the required documents are prepared and submitted; the marriage is often concluded quickly. Some of the most popular wedding venues include Old Providence Chapel, Dipservice Hall, the Minsk Marriott Hotel, etc.
Foreign spouses getting married in Belarus must ensure all the requested documents are legalized and translated into the official languages of the country before making a submission. The documents provided must be certified copies, and all spouses must ensure they have the legal right to marry in Belarus. Even though church weddings are very popular in the country, they are not totally recognized and protected under the laws of the country, and couples are advised to conduct a civil marriage ceremony first before other types of marriage. Religious marriages are not compulsory, and couples may want a full-blown traditional ceremony or a symbolic wedding. This article is a comprehensive guide to everything you need to know about marriage in Belarus.
Don't make your lover wait. We're sure it will be «Yes».
Proposal will take a few clicks