Everything you need to know about marriage in Belgium
3 Mar 2023
·
20 min to read
Articles
Belgium is one of the countries in Europe with the most straightforward marriage process. The country is home to over 11 million people, with over 40,000 people getting married annually. Same-sex marriage is legal in the country, as about 2.5 percent of the marriages held yearly in the country are same-sex unions. There are different types of marriages and traditions practiced by Belgians, but the only type of marriage recognized by law is a civil marriage ceremony.
Belgium also allows cohabitation between people living in the same nuclear space. The two people do not have to be in a romantic relationship, as it is in most countries. This implies that even friends can cohabitate according to Belgian laws. Marriage and legal cohabitation have some rights in common, although there are some differences that separate them, such as the right to inherit. A right that both forms of relationships enjoy is the right to co-own a property and file taxes. Essentially, even when two people are cohabiting (especially when they're in a romantic relationship), they have to make joint decisions on most of the things affecting their relationship and how or where they live.
The minimum legal age to get married in Belgium is 18 years, and a marriage must be between two consenting adults. Any marriage that is forced by threats or coercion is illegal and a punishable crime in the country. Since a civil ceremony is the only type that is legal, couples who want to have traditional or religious marriages must first register their marriage in the civil registrar's office before proceeding with it. Let's get started on in-depth details about marriage in Belgium.
Civil Marriages
In a Belgian wedding, a civil marriage is the only type of marriage that is legally binding. It is held at the registry's office, which is usually the town hall in the district where the marriage will take place. Here, the council officer or civil registrar performs the ceremony. The couples are expected to present witnesses who are also of legal age and are in the right capacity. Civil marriages are open to both opposite-sex and same-sex couples, and they must be at least 18 years old.
The process of completing the civil marriage registration usually takes a few weeks, and couples are advised to begin all preparations and marriage registration procedures at least three months before the official wedding date that they have picked. A civil marriage ceremony must only be performed by an authorized civil registrar for it to be valid.
Conditions for a Civil Marriage in Belgium
Some conditions must be met by both partners getting married, whether they are nationals or foreigners. If any of these qualifications and conditions are not met, a couple will be unable to progress with their marriage registration. The conditions for marriage are stated below:
The consent of free will must be given by both partners getting married.
Both partners have to be at least 18 years old. It is illegal for a minor to get married
Both partners must not be related by blood or by close relatives
Neither of the couple may be in another relationship or marriage with someone else. All previous marriages must be legally terminated before entering a new one.
One of the partners must be a Belgian national, and the other partner must have been legally living in Belgium for a minimum of a 3-month period.
The marriage must not be a sham marriage that is just for the purpose of obtaining legal residency in the country.
Couples can enter into a matrimonial property regime, which is a determinant of what happens in a marriage if one of the partners dies as well as the ownership of property and income. Married couples have the option of preparing their own marriage contract stating how they want things to be. In the case where a marriage contract is not provided, the statutory regime laws remain effective in the marriage.
If a foreigner gets married to a Belgian national, they become eligible for Belgian citizenship after they have lived in the country for at least 5 years. However, there are other criteria that must be met, such as having knowledge of any or all of the official Belgian languages. Also, the couple must have lived together for a period of at least 3 years. In Belgium, a person is allowed to only be in a relationship or marriage with another person at a time. Polygamy, where a man takes many wives, is not recognized by law in Belgium.
Required documents
To get married in Belgium, some documents must be submitted by both nationals and foreigners during the civil registration process. These documents are stated below:
A valid ID or passport
A government-issued birth certificate
Proof of nationality
Proof of Belgian residence This is applicable to at least one spouse and is used by the local authority in Belgium.
Divorce or death certificate. This applies to a spouse who was previously married. Either of these certificates must be provided to show the relationship ended legally.
A marriage contract. This is optional for spouses, and some couples may not present this document if they have not drawn one up.
Foreign spouses may have to request some documents from their home country or the consulate or embassy of their country in Belgium. These documents must have an apostille and be stamped with a unique ID to show they are original and were truly issued by the government of the person's home country. Any document that is in a foreign language other than the local languages in Belgium will have to be notarized and translated by an accredited translator like lingoking.
Religious and secular marriages
These types of marriages are often performed in a traditional manner. A religious marriage may be held in either couple's place of worship, such as a church, synagogue, or mosque. Most of the citizens of Belgium are Christians of the Catholic denomination, and so most of the religious marriages held usually take place in churches.
In the church, the ceremony is presided over by an authorized priest, who pronounces the couple husband and wife. Religious marriages are not legally binding, though; couples must have already done a civil marriage before a church ceremony. Also, some churches and other places of worship do not perform same-sex marriage ceremonies.
Secular marriages are popular with same-sex couples. Although some opposite-sex couples choose to hold secular ceremonies after the completion of their civil registration, people who have no religious beliefs or ties may opt for this type of marriage, which can be held anywhere depending on the preference of the couple. However, one must note that this type of marriage is also not legally binding in Belgium.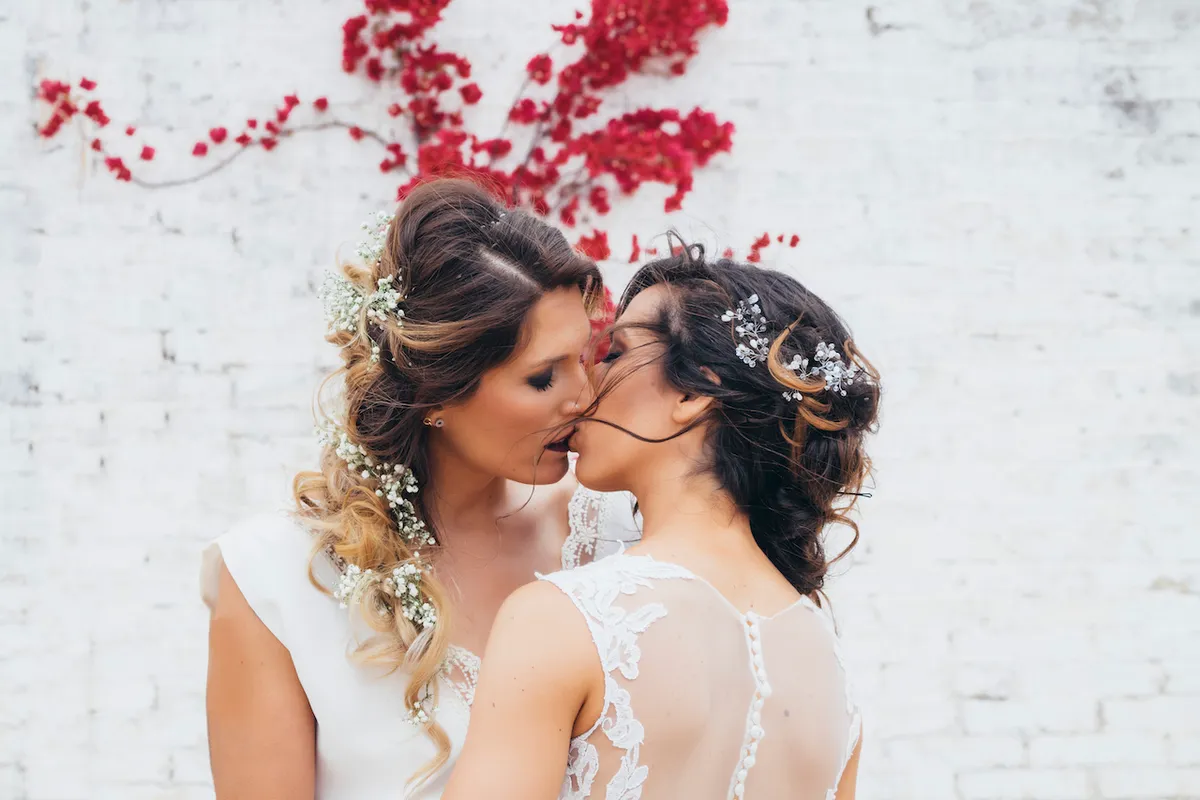 Same-sex Marriage
Same-sex marriage became legal in Belgium in 2003, and the country is one of the first in the world to accept it. Same-sex marriages include most of the rights and benefits of an opposite-sex marriage. In this type of union, the couple will also need to perform a civil ceremony before a religious or traditional wedding. Even though some religious bodies do not perform same-sex ceremonies, a lot of other religious organizations are conducting them, and it is up to the couple to choose what kind of ceremony they would like to have after the civil registration is complete.
Cohabitation
In most countries of the world, cohabitation involves two romantic partners living together as family but who are not registered in a civil ceremony. However, Belgium sees cohabitation in a different way. Two people living together do not have to be in a romantic relationship before their relationship can be registered. The most important criteria are a shared dwelling space and responsibilities.
In cohabitation, the responsibilities and decision-making process fall on the shoulders of both partners. The partners are jointly liable for taxes and debts that relate to the household. Any decisions that affect the household cannot be decided by one person. Both parties must agree before certain decisions are made. Also, to cohabitate, the two partners must be at least 18 years old.
Marriage Traditions in Belgium
There are several traditions that have been passed down since ancient times in Belgium and are still being celebrated by couples these days. Some of the top marriage traditions in Belgium are listed below.
Name retention
The Belgian law does not require either of the spouses to change their name upon marriage. This implies that the change of name by partners in a marriage is not legal, and the only way around that is for couples to use either name as a surname unofficially in social meetings or public gatherings. This tradition is quite unique to Belgium, as there are not many countries in the world that have a law like this. An option to change names or keep one's maiden name is usually provided.
Flowers for the mothers
I'm a Belgian, and the tradition is for the bride to have two flowers during her wedding ceremony. The two flowers are to be given to her mother and her mother-in-law. After the bride walks down the aisle, she embraces her mother and gives her a flower. Upon the exchange of vows and pronouncing the couples as husband and wife, she also embraces her mother-in-law and gives her a flower. This is used to signify that the bride happily accepts her new family.
Double wedding invitation
The tradition in Belgium is to send two separate wedding invitations to friends and various other guests that will be attending the party. The first invitation is sent by the groom's family, while the bride's family sends the second one. This tradition is used to symbolize the new union between these families.
Embroidered handkerchiefs
The bride is expected to carry a handkerchief that has her name embroidered on it on her wedding day. After the wedding ceremony is completed, the handkerchief is framed and hung on the wall. When the next female in the bride's family is about to get married, she also inherits the handkerchief and has her name embroidered on it. This serves as a way of keeping the family close, with the handkerchief being passed from generation to generation.
Marriage Laws and Rights, Costs and Duties
Laws
While planning your dream Belgian wedding, you and your spouse must know and prepare to fulfill all the requirements of the Belgian law guiding marriage. Just like in most countries of the world, both parties must be at least 18 years of age before they can get married, but minors are also allowed to marry if they have parental consent. According to Belgian law, forced marriage is illegal; mutual consent must be gotten from both spouses.
Both parties must be single and should not be related in any way. If previously married, there should be a legal document attesting to the annulment or nonexistence of such a marriage. While these laws seem quite lenient for Belgian citizens, the opposite is true for foreigners. A marriage of convenience intended to gain Belgian citizenship is a punishable offense in the eyes of the law. One of the spouses must be a Belgian citizen or must have been living in Belgium for no more than 3 months.
A notice containing your intention to marry must be sent to the registrar at least two weeks before your wedding. Accurate information about you and your spouse must be provided. An act of your intention to marry, which has to be issued by the registrar, is then placed at the town hall for the public's eye. Only a civil office worker is allowed to conduct the ceremony. Not until after you have done a civil wedding can you do a religious wedding, as it's only the civil wedding that's recognized by the law.
You and your spouse would be required to present your birth certificates, valid identity documents such as passports, proof of nationality documents, proof of residency, and a marriage contract. If one of the spouses is a foreigner, whatever document submitted must be translated by an authorized translator and have an apostille stamp indicating that it's an accurate document and should be recognized abroad. After all the paperwork has been submitted, the registrar will draw up an official copy of the marriage notice form.
Rights
The husband and wife have access to a variety of rights under the law. Both parties have the right to keep their surnames; there's no law requiring the woman to change her name to that of her husband.
The children have the right to take on their mother's name as their surname; however, they can decide to receive their father's name, provided he registered as the child's parent during birth. Both parties also have the right to divorce; however, the court's ruling determines who gets custody of the children. Both parties have the right to own property, but there must be a prenuptial agreement on the use of assets during the marriage, which takes effect from the official wedding date until one of the spouses dies or separates.
Costs
Getting married in Belgium can be quite cheap; however, the expenses may be increased for couples who get married in the high season, which spans from May to September. During this season, it is relatively expensive to get married; however, during the low season, which is from October to February, couples are usually offered discounts on the majority of the things needed for the wedding ceremony.
Note that the budget you make for your wedding is totally dependent on your financial prowess and the number of guests you intend to cater for. A Belgian wedding is estimated to cost around €17,000, and this conveniently covers everything from your civil wedding to your honeymoon. The reception venue takes about €500—$6000, depending on the location you intend to use.
Duties
By virtue of marriage, the husband and wife have duties they have to fulfill in order to make the family work. The couple has equal rights; no one is subordinate to the other; therefore, the duties in the home are shared between the couple after an agreement has been reached. They are both tasked with the responsibility of providing essential needs such as shelter, food, and clothing and ensuring the social, economic, political, and financial wellbeing of the family. The parents have a duty to maintain and pass down traditions through generations and also ensure that the children have access to a sound education. In essence, both parties have a duty to respect, love, and be loyal to one another while maintaining a close bond with both families, which represents an alliance between the two families. When it comes to joint properties, both parties have to get consent before disposing of any property.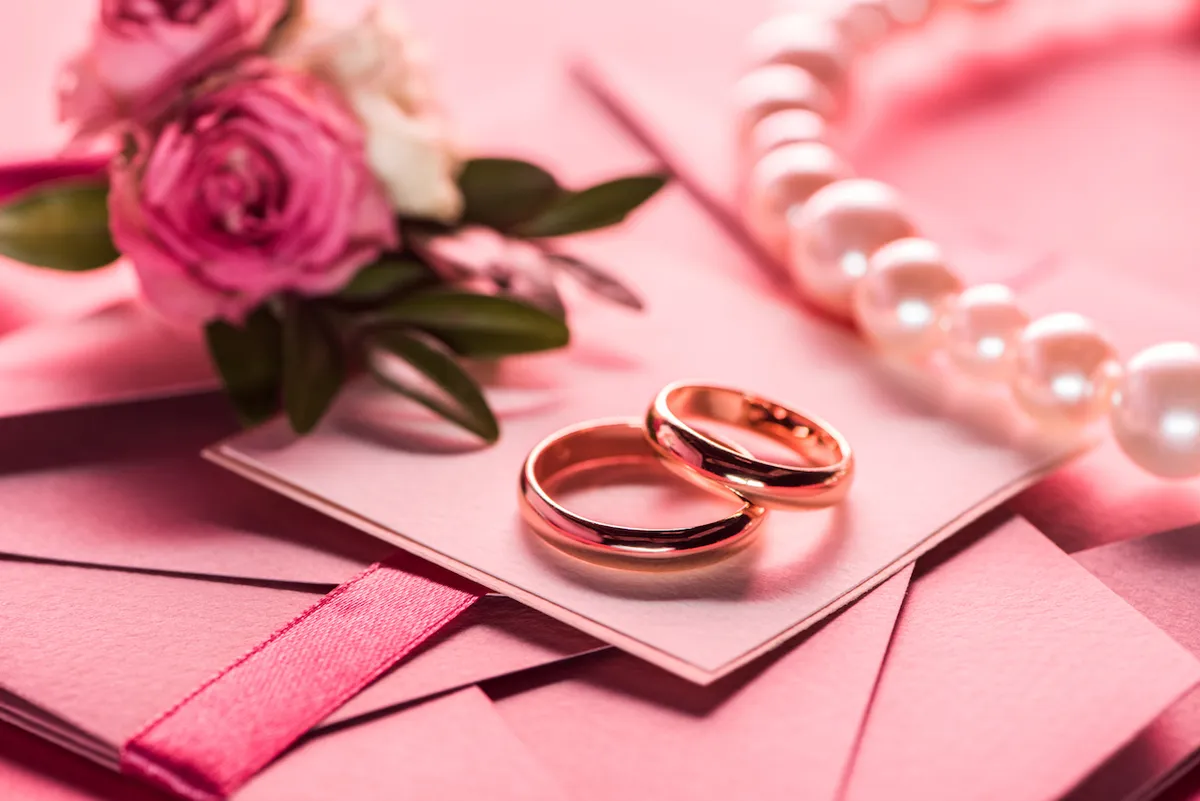 Final Thoughts
The process of getting married in Belgium is quite straightforward. The country legalized same-sex marriage in 2003 and became the second country in the world to do so. Both opposite-sex and same-sex couples must register their marriage and conduct a civil ceremony before going ahead with other types of wedding ceremonies.
Cohabitation is recognized under Belgian law, and married couples are also allowed to draw up their own marriage contract, which will state what happens if one of them dies in terms of inheritance as well as other properties involved in the marriage. We hope you have learned everything you need to know about marriage in Belgium.
Don't make your lover wait. We're sure it will be «Yes».
Proposal will take a few clicks