Everything you need to know about marriage in Bosnia and Herzegovina
31 May 2023
·
22 min to read
Articles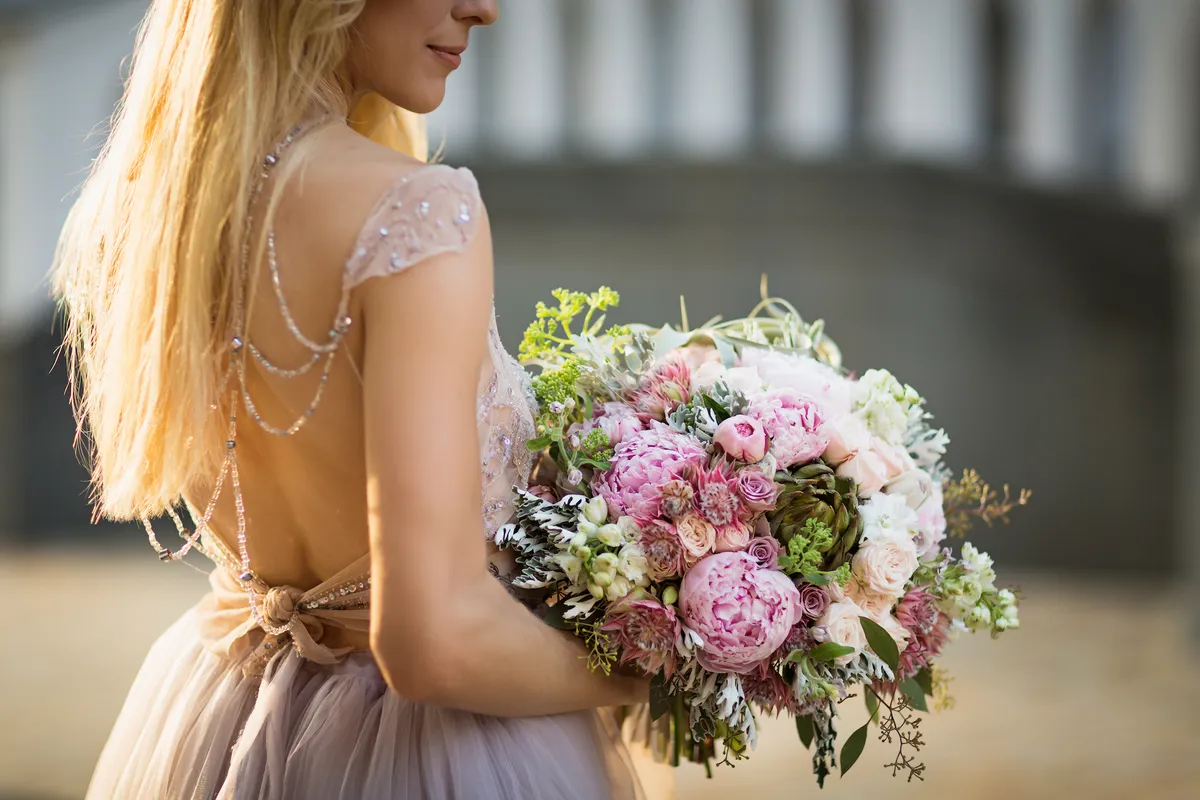 Annually, over 19,000 marriages are conducted in Bosnia and Herzegovina by native Bosnians and other foreign nationals. This country is located in Southeastern Europe on the Balkan Peninsula and is well-known for its cultural and religious diversity. There are various ways in which marriages are celebrated in Bosnia and Herzegovina; the two major types of marriages are civil and religious marriages. Islam is the largest religious group as the majority of the people living in the country are Muslims; however, Bosnia and Herzegovina remains a secular state. The marriage laws in the country are not based on Islamic principles.
There is an act of marriage under the civil code guiding marriage activities. In addition to this, civil marriages are the only legally binding marriages in Bosnia and Herzegovina. Of course, spouses are allowed to perform a religious, traditional, or any other type of marriage ceremony; however, these marriages are not legal on their own. They must be combined with a civil ceremony, which is often performed first. Some religious bodies or other marriage officiants may request a marriage license or certificate obtained from a civil ceremony before performing the marriage. The legal marriage age in Bosnia and Herzegovina is 18 years, and under the country's laws, this age must be attained by spouses before they get married, regardless of their religious or cultural norm.
The marriage laws guide the marriages between foreigners taking place in the country too. Family is an important aspect of life to Bosnians. Traditionally. Most families are patriarchal; however, modernization has seen a lot of customs change. Equality between spouses has become the norm in a lot of Bosnian families now. Continue reading to find out more about the marriage traditions in Bosnia and Herzegovina.
Civil marriages
In Bosnia and Herzegovina, a civil marriage is the only type of marriage that is recognized and protected under the country's laws. A state-authorized registrar performs this marriage at the registry office in the municipality where both or one of the spouses resides, and the marriage registration process begins with the submission of a marriage application to the registry office. A marriage application must be submitted by both spouses at least 30 days prior to the fixed wedding date. The registrar may allow a shorter timeframe for the submission of the application; however, this only happens under special circumstances and totally depends on the registrar.
Couples who are in foreign countries may be allowed to perform a civil marriage, provided that it is performed at the consulate or embassy of Bosnia and Herzegovina in that country. After the submission of all required documents, there is often a waiting period before the couple is able to obtain a marriage certificate. This period usually lasts a couple of days or a few weeks. A single status certificate is one of the most important documents required of spouses getting married in Bosnia and Herzegovina.
This is also referred to as a "certificate of no impediment," and it is meant to serve as evidence that both spouses are single. Foreign spouses may provide a court-sworn affidavit in cases where they are unable to retrieve a single status certificate. This document must be issued by the registry of births, deaths, and marriages to show that there is no record of such a spouse having a previous marriage. Documents obtained from foreign countries must be notarized and apostilled.
Also, documents may need to be translated into Bosnian if they are in other foreign languages besides Croatian and Serbian. A marriage performed in Bosnia and Herzegovina must be officiated by an authorized notary or registrar, and if this type of marriage is performed by a person who is not registered or approved, then it may render it invalid. Read more about the eligibility of marriages in Bosnia and Herzegovina below.
Marriage Eligibility
Marriage must be between two people who are not related to each other by blood or affinity. Siblings and parents (close family and adopted) are not allowed to marry each other.
Both spouses must have given their free will and consent before entering a marriage. Marriages performed as a result of threats or coercion are rendered invalid.
Marriage is only allowed to happen between two heterosexual spouses, meaning the two spouses must be a man and a woman.
Both spouses must be single at the time of marriage.
Both male and female spouses must reach the age of 18 before entering a marriage. Under special conditions, spouses aged 16 and 17 may be allowed to marry; however, it is up to the concerned authority to decide this. Parental consent alone does not grant the authority for marriage to be performed, as both spouses must be able to demonstrate they are fit for a functional marriage.
Documents Required
A certified copy of your national identity card or valid passport
Certificate of freedom to marry This is also referred to as a "single status certificate" or "certificate of no impediment to marry," which must be provided by both spouses as stated above.\
Divorce or death certificate This document must be provided by previously married spouses to show they have terminated previous marriages due to the death or separation of a former spouse.
Both spouses are required to provide government-issued copies of their birth certificates, which carry their names as they are addressed.
Both partners must provide two spouses who are of legal age and are Bosnians.
Religious marriages
Religious and customary marriages are recognized in Bosnia and Herzegovina; however, they do not have full legal grounds. Civil marriages are the only legally binding marriages in the country, and religious marriages must be paired with them before they can be legal. Bosnia and Herzegovina has a diverse religion, as various citizens of the country are all members of different religious groups.
The most popular religions in the country are Islam, the Eastern Orthodox Church, the Catholic Church, and agnosticism. It is estimated that 51% of the total population of Bosnia and Herzegovina are Muslims, with the Sunni being the largest denomination. Muslim marriages usually involve a lot of ceremonial sites and traditions that must be followed. The Sharia law guides the activities of Muslim marriages; however, these laws must be in tune with the general act of marriage according to the constitution.
Even though sharia law allows marriages to be performed by spouses as long as they have reached the age of puberty, this is different from the actual legal age for marriage in the country. Muslim marriages involve a Nikah ceremony where the marriage contract is signed by both spouses and they share verses from the Quran to express the undying love they have for each other.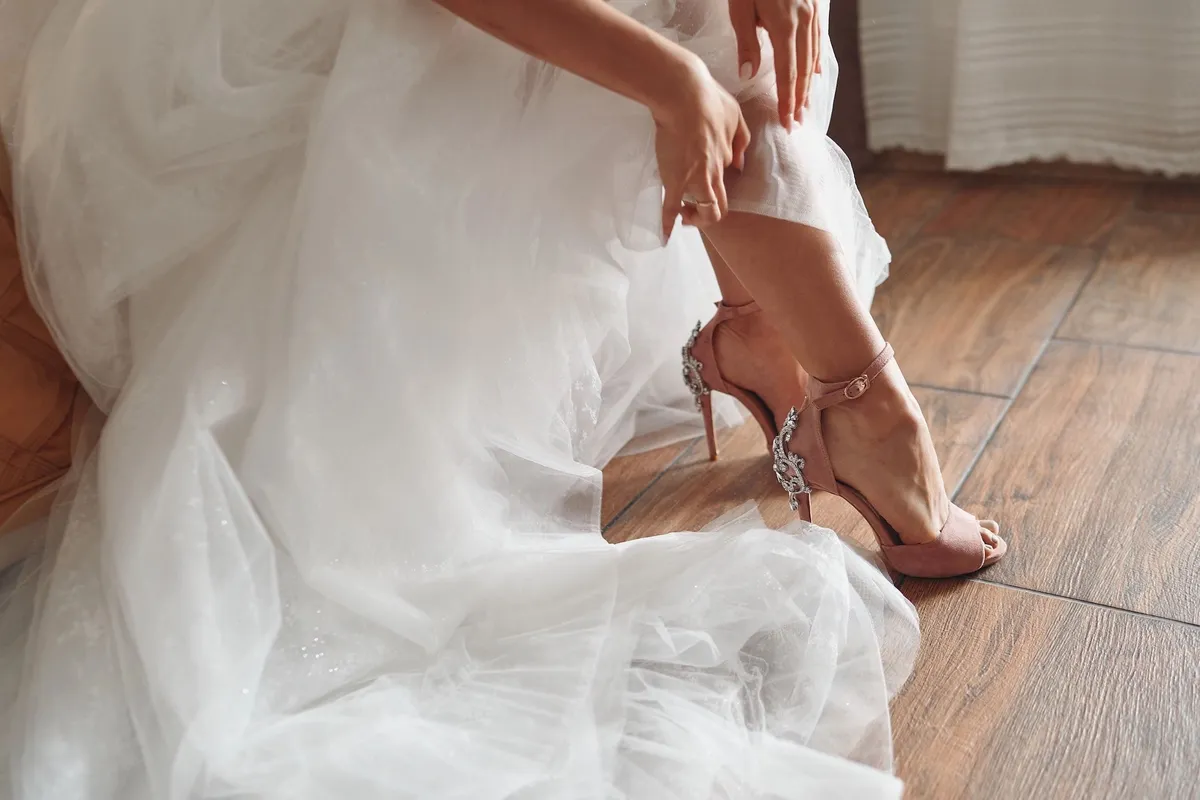 Marriage traditions in Bosnia and Herzegovina
Henna Ceremony
Henna used to be one of the most important marriage traditions in Bosnia and Herzegovina, and it is still actively practiced in some regions. Here, a party is held for the bride, where she wears a scarf that covers her face and henna is drawn on her hands and legs. The henna ceremony is often attended by the bride's family and her closest friends.
Two-day Ceremony
Most of the marriages that are celebrated in Bosnia and Herzegovina do not last just a day. The tradition is for marriages to last at least two days, during which various ceremonial rites are performed in the respective homes of both families.
Satin Flowers
The custom is for the unmarried relatives of both the bride and groom to welcome visitors as they arrive. Satin flowers are pinned on the dresses or lapels of the guests, and after receiving their ornament, guests are expected to pay a token before proceeding.
Same-sex and polygamous marriages
Same-sex marriages are not recognized or protected under the laws of Bosnia and Herzegovina. Same-sex persons in the country have a legal status and can perform same-sex sexual activities; however, households are not allowed to be headed by same-sex couples.
Polygamy is illegal in Bosnia and Herzegovina. Even though most of the people living in the country are Muslims, marriages between multiple people are not allowed. A man is not permitted to marry more than one wife.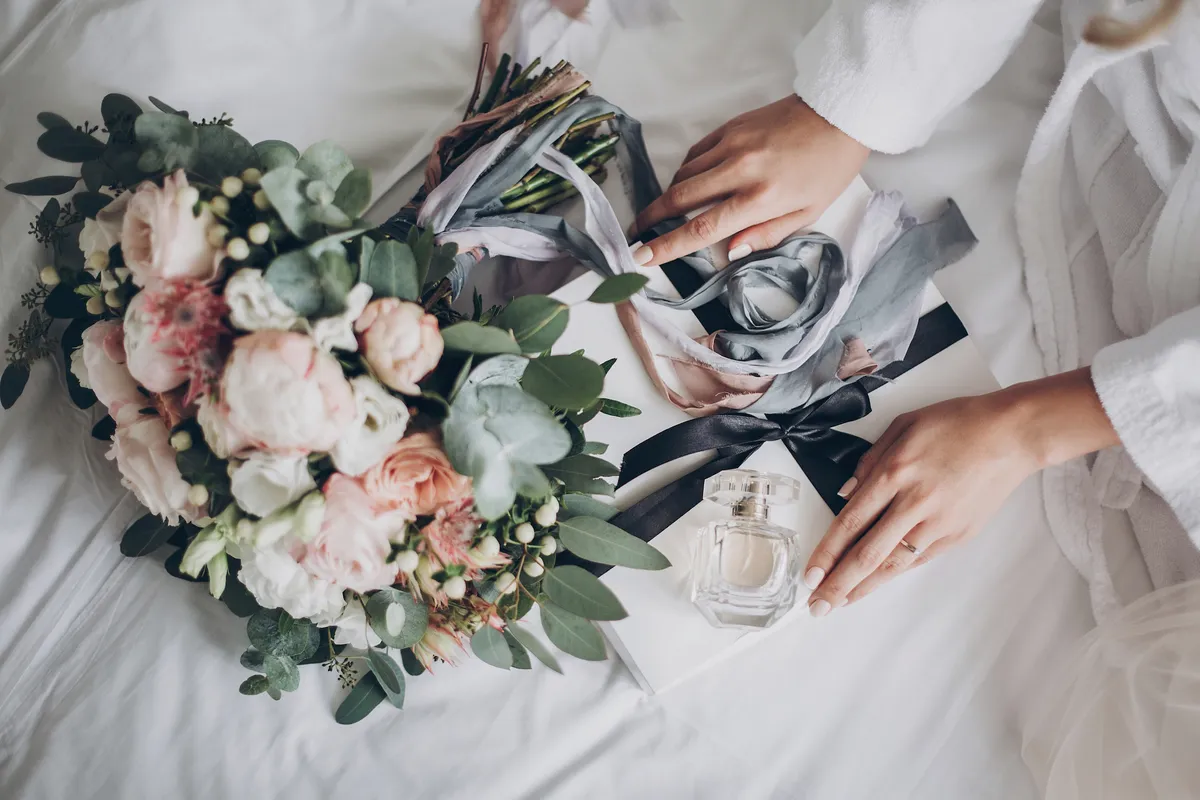 Marriage Laws and Rights, Costs and Duties
Laws
Bosnia and Herzegovina is a secular state whose laws are founded in a written civil code, including the laws of marriage in the country. Despite the high number of citizens who practice Islam, the law only recognizes civil marriages for both citizens and foreigners. Other forms of marriage, such as customary marriages and religious marriages, are allowed and can be conducted, but they do not hold any legal value; however, the laws guiding marriage allow the registration of customary marriages alone. The legal age for marriage in the country is 18 years for both males and females; once any citizen of the country has attained this age, he or she is permitted to contract marriage without any limitations.
This also applies to foreigners who wish to enter into marriage in Bosnia and Herzegovina; they have to have attained the legal age for marriage before they are permitted to contract marriage. Exceptions are made for those who have not reached the legal age of marriage but have reached the age of 16; they are allowed provided they can prove beyond a reasonable doubt that they have legitimate reasons for wanting to contract marriage and if they have parental permission. However, parental consent is not the most important prerequisite for minors to contract marriage; a court's ruling is the most essential prerequisite to ensure that the marriage takes place.
According to the laws guiding marriage in Bosnia and Herzegovina, both couples must consent to marriage; they must have an in-depth understanding of the concept of marriage and the rights and obligations that come with it before they give consent. Marriage between an unstable couple is considered void because it is believed that they are not capable of giving consent to marriage. The consent gotten from both parties must be given voluntarily without any form of influence from third parties; marriage must not be contracted with the use of force or coercion. The law defines marriage as the union of a man and a woman, so only heterosexual couples are permitted to contract marriage; however, same-sex activities are legal in the country, but they face a number of social constraints and are not permitted to contract marriage.
De facto unions between couples who want to be recognized as partners but do not want to be formally married are not legal in the country; instead, couples must contract a civil marriage before the appropriate authorities and have a marriage certificate issued before they can be legally recognized as husband and wife. Only a civil marriage certificate obtained in Bosnia and Herzegovina is globally recognized, so foreigners who wish to enter into marriage in the country can do so provided they meet all the requirements made by the law, such as providing all documentation, which must be verified before marriage can take place.
A notice of intended marriage must be submitted to the civil registry 30 days, or at least one week, before the chosen marriage date, after which a marriage license would be issued allowing the couple to get married. Marriage between people who are related by blood, marriage, or adoption is prohibited. Couples must not have any affinal relationships, as incestuous marriages are prohibited in Bosnia and Herzegovina. At the time when couples are registering their marriage, they must be single and prove to authorities that there is no legal impediment to marriage. Couples who have been married in the past are required to provide proof of the dissolution of the marriage in the form of a divorce or death certificate.
Rights
The rights of marriage entrenched in the Constitution of Bosnia and Herzegovina create a legal framework that sees both the husband and wife as equals when it comes to exercising their rights as couples. Marriage provides certain rights to couples that are not available to unmarried couples within the country. When a couple marries, they have equal rights to property, inheritance, starting a family, and so on. Both the husband and wife have the right to found a family; they are entitled to decide whether they wish to have children or not and the number of children they would have.
They both have equal rights to perform their roles as legal guardians of the children and to exercise parental authority when necessary. They also have the right to raise the children according to their various moral and religious beliefs without any restrictions. The right to initiate and finalize divorce on mutual or special grounds belongs to both the husband and wife; unlike many Muslim-dominated countries, there are no religious or customary laws that cause inequality between man and woman when it comes to filing for divorce. When a woman is pregnant or has an infant that is not up to three years old, the husband is not permitted to file for divorce.
Both the husband and wife have the right to own property, depending on the marital regime of property agreed upon at the time of marriage. The wife has the same right as the husband to inherit property at the demise of one of the spouses; the law does not allow any discrimination when it comes to inheritance. The husband and wife have the right to participate in government, politics, and socio-economic activities without restrictions; they are given the right to vote and be voted for, as well as fill government positions.
Costs
Marriage costs vary from one country to another and from one couple to another. The financial ability of couples is a determining factor when it comes to the total cost of a wedding ceremony in Bosnia and Herzegovina. The cost of a civil marriage for foreigners who wish to contract marriage is relatively affordable; couples would need to pay a fee of $50 for the marriage affidavit and another $50 for a valid copy of the couple's passport.
The certificate of no legal impediment to marriage costs another $50, bringing the total to a total of $150. The cost of hotel accommodation for guests of the couple can range from $20 to $90 per night; some hotels allow couples to reserve the rooms and pay on arrival. The couple can decide to hire the services of a wedding planner to help with the wedding planning and preparations, and of course, it comes at a cost that varies from one wedding planner to another. An average wedding dress costs around $100 or more, depending on whether it is gotten from a local or a designer brand.
The cost of the wedding venue always takes a lot from the wedding budget. The food and drink for guests, music and entertainment, photography and videography, and all other miscellaneous expenses make up the total wedding budget, which often costs an average of $5,000 and can increase easily, as stated earlier, due to the financial ability of the couple.
Duties
Both the husband and wife have roles to play to ensure the stability and functionality of the family; the workload does not fall on the shoulders of just one of the couple. Family is prioritized in Bosnia and Herzegovina's society, and despite the country's modernization, the role of the family in the community is highly valued. Traditionally, the average family in the country is patriarchal.
However, many families are headed by both the husband and wife, and they both have duties and responsibilities to ensure the wellbeing and welfare of the family. They are both responsible for making important decisions concerning the health and comfort of the family. The spouses have a duty to provide proper educational and moral upbringing for the children; they are obligated to provide a conducive environment for the growth and development of the children.
They are expected to provide all basic amenities for the family, such as clothing, food, and shelter. Both the husband and wife are obligated to take on roles as the providers of the family, and they are both responsible for carrying out domestic housework. They have a duty to provide mutual respect and assistance to one another.
Conclusion
Bosnia and Herzegovina has various unique cultures and traditions. Marriages are very important events that are looked forward to by Bosnians. Most customary marriages are not just between spouses, as their families usually have a lot to do with the marriage procedure.
There are several locations in the country where both foreigners and Bosnian nationals conduct marriages. These are Hotel Brotnjo, Herceg Etno Selo Medjugorje, and Hotel Hollywood. Foreign spouses are required to submit evidence of their single status before they are allowed to perform marriages in the country. We hope this article has helped you understand everything you need to know about marriage in Bosnia and Herzegovina.
Don't make your lover wait. We're sure it will be «Yes».
Proposal will take a few clicks