Everything you need to know about marriage in Burundi
28 Jul 2023
·
19 min to read
Articles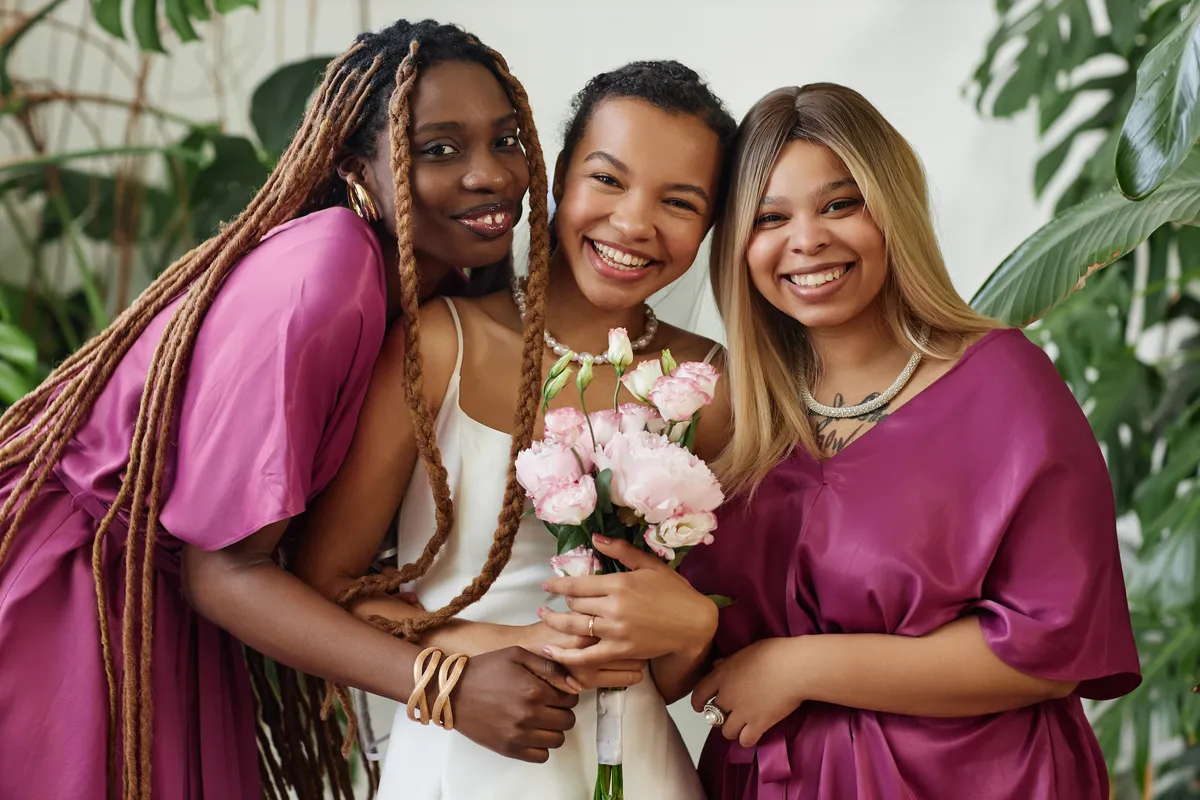 Burundi, officially known as the Republic of Burundi, is an East African country famous for its national parks and reserves. Thousands of marriages are performed every year in the country by Burundian nationals and foreigners. The country is made up of three major ethnic groups, and each group has its own unique way of performing marriages. These ethnicities are Hutu, Tutsi, and Twa. The culture in Burundi is based on local traditions and influences from neighboring countries. Couples in the country are allowed to perform different types of marriages, such as civil, religious, traditional, or symbolic weddings. However, not all of them are legally recognized or accepted in the country.
For a couple to be legally recognized, they must have a civil marriage ceremony. This is the only type of marriage that ensures couples are able to enjoy the marriage rights and benefits available in the country. Burundi does not recognize cohabitation. In fact, spouses who live together in a romantic relationship are often encouraged to get married as soon as possible in their country. In 2017, there were several cases where spouses claimed they were being forced by the government to get married. Child, early, and forced marriages have been an important factor in the country for a long time.
According to the Code des Personnes et de la Famille 1993, the minimum legal age of marriage is 21 years for boys and 18 years for girls. Under special circumstances, there is a waiver that allows spouses below these ages to get married, but they must obtain authorization from the provincial governor as well as parental consent. About 20 percent of all marriages are said to be entered by spouses under the age of 18, and 3 percent of those spouses became married before their 15th birthday. The rest of the article will touch on the marriage laws and rights in Burundi. Let's get started.
Civil marriages
Burundi allows both foreigners and Burundian nationals to perform civil marriages. However, there are certain conditions that must be met by both spouses before they are allowed to marry. Civil marriages performed by an authorized marriage officer in a civil registry are the only types of marriages that are legally binding and recognized in the country. To get married in Burundi, both spouses are required to go to the civil registry in their municipality to make an official declaration of intention to marry. The spouses will then be provided with a marriage application form, which is to be filled out correctly by both spouses. The registrar must ensure that both spouses are entering the marriage voluntarily.
Forced marriages are illegal in the country. There is often an interview conducted by the marriage officer where both spouses will be asked some routine questions such as nationality, marriage eligibility, and consent. A marriage will only take place when both partners agree to get married. Foreign spouses must be able to demonstrate to the government of Burundi that they are eligible for marriage and are not in any current relationship with anyone. Both foreigners and Burundian nationals who were married before must attach a divorce or death certificate showing they are no longer married. Foreign spouses are often required to submit an affidavit of single status or a certificate of no impediment to marry.
If neither of these documents can be provided when needed, they may be allowed to provide equivalent paperwork. These documents will show the registrar that such a spouse is allowed to get married in Burundi and is facing no legal restrictions or hindrances that may prevent the marriage from happening. Also, both spouses are required to show that they are in good standing with the government of Burundi and have not committed any crimes in the country. The documents required must be submitted directly to the Burundian government, either in Burundi or at a Burundian embassy in a foreign country. There are also other documents that are often required from both spouses before they are allowed to marry in Burundi.
Furthermore, the marriage license obtained usually has a validity period of 6 months. Couples are required to perform their marriage within this period. If, for any reason, spouses are not allowed to get married within the stipulated timeframe, they will need to begin the marriage procedure all over again. The official languages spoken in the country are Kirundi, French, and English. Foreign spouses with documents that are not in any of the three official languages must ensure they are translated by an authorized translator in Burundi. All the documents must also carry an apostille proving their legitimacy. The documents both partners must submit to get married civilly in Burundi are stated below.
Documents Required
A valid means of identification. Burundian nationals may provide a national ID card, and foreign nationals may provide a valid passport.
Both partners are required to submit the completed marriage application form.
Proof of residence Foreign spouses may be required to prove they have lived in Burundi for the stipulated timeframe before marriage.
Divorce or death certificate. Spouses who were previously married must provide either of these documents as evidence that the previous marriage was legally terminated.
Both partners are required to provide two witnesses, aged 18 or older.
Spouses under the age of 18 are required to provide written parental consent or proof of a judge's authorization.
Proof of single status. This document is often requested by foreign nationals.
Religious marriages
Religious marriages in Burundi are mostly white weddings. The country's religion is diverse; however, Christianity is the dominant faith. About 82 percent of the total population of the country is Christian, with the Roman Catholic Church and the Protestant Church being the two largest denominations. Others in the country practice traditional African religions and Islam. Religious marriages are not legally binding in Burundi. The church is often booked in advance in the country, and couples may be required to make their intention to get married known several months before the wedding day. The priest or pastor is often in charge of all the marriage activities, and some churches, such as the Roman Catholic Church, hold a premarital class that must be attended by all couples getting married. During this class, the priest ensures both spouses are fit for marriage by asking some questions. Once the priest is satisfied with the replies of the spouses, the other marriage preparations proceed. Church marriages usually take less than three hours in Burundi.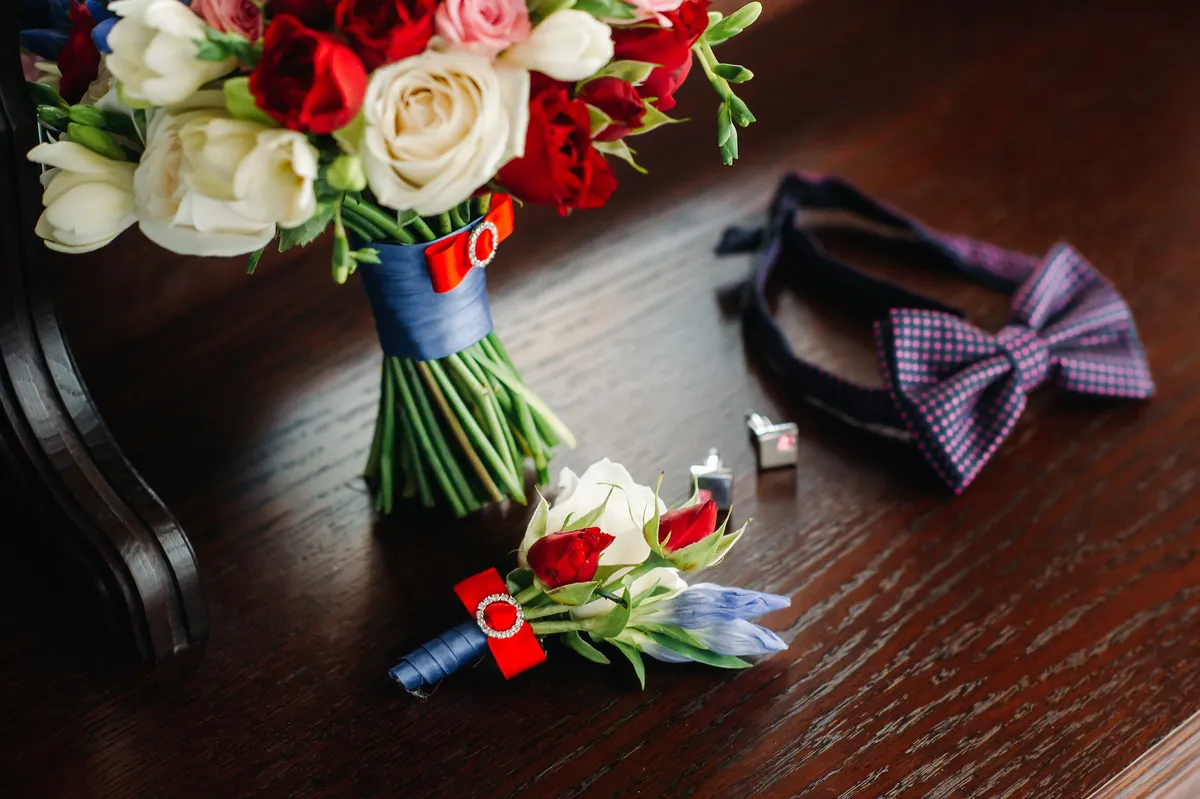 Marriage traditions in Burundi
Imvutano
The imvutano is the outfit that is worn by Burundian women during the marriage ceremony. It is a three-piece outfit made of lightweight fabric, with the skirt usually long and flowing to the floor. Most brides often adorn their outfits with beautiful pieces of gold jewelry.
Bride Price
In traditional Burundian weddings, the groom and his family are required to pay a bride price. The bride's family will present a list of items that must be obtained by the groom before he is allowed to marry their daughter. The list is often presented based on the financial capabilities of the husband.
Honeymoon
In Burundi, newlyweds often look forward to their honeymoon vacation. Most couples opt to have their honeymoon in a foreign country where both spouses spend time with each other away from work for a new experience. The honeymoon vacation often lasts several weeks.
Same-sex marriages
In Burundi, same-sex marriages are strictly prohibited. It is illegal for spouses to be homosexuals. Members of the LGBT community may face severe legal challenges that are not experienced by non-LGBT members. Same-sex marriages and sexual activities may result in 3 months to 2 years of imprisonment as well as the payment of fines.
Polygamy in Burundi
Burundi does not allow multiple people to enter marriages. Polygamy is strictly illegal, and these types of marriages are not accepted or recognized under civil or customary laws. A single man is only allowed to marry a single woman at any point in time. Even though polygamy is not allowed in the country, it is still being practiced in some rural regions or communities.
Marriage Laws and Rights, Costs and Duties
Laws
Marriage is protected and regulated in Burundi by the Personal Family Code of 1993, which states that marriage can take place only between two people of different sexes. The law does not recognize marriage between persons of the same sex; it is believed to be against the natural order of things. Under the law, anyone who has attained the legal age of marriage is permitted to get married. The legal age for marriage is 21 years for boys and 18 years for girls. Persons under the age of 18 may, however, obtain a waiver from a court in addition to parental consent for marriage. The law also states that the husband and wife must be single at the time of marriage.
They must either be unmarried, widowed, or divorced, as anyone who is still in a legally subsisting marriage is not permitted to contract another marriage. Under the civil and customary laws of marriage, polygamy is not legally recognized. A man may not marry more than one spouse at the same time. Women are also not allowed to marry more than one man at the same time. Under the laws of marriage, couples must not share any form of affinity with one another. Couples who wish to be married must not be related by blood, through alliance in marriage, or through adoption. If any of the couples have been married in the past but the marriage ended as a result of the death of one of the couples or as a result of divorce, the concerned party is required to submit a certificate of death or a decree absolute of divorce proving that such a person is no longer tied to any marriage.
The husband and wife must be in a sound state of mind to be able to give consent to marriage. Not only should they be able to give consent to marriage, but they must also have a comprehensive understanding of the institution of marriage and all it entails. The couple must not be forced, threatened, or scared with violence to give consent to marriage; anyone who does such would be punished. Only civil marriages have any legal recognition in Burundi; the law does not recognize customary or religious marriages. They are allowed to be practiced, but they do not hold any legal value.
Rights
The rights of couples in Burundi are equally distributed according to the law of the country. The husband and wife have equal fundamental human rights; therefore, they also possess equal marital rights, as marital rights are a combination of fundamental rights and certain rights that are only available in marriage. In Burundi, the husband and wife have the right to file joint taxes as one unit, unlike unmarried people who have to file taxes separately. Couples have the right to own property and can also decide on the marital regime of property that will be in effect during the marriage.
They can decide to choose a joint marital regime of property or a separate marital regime of property. They also have the right to design a prenuptial agreement that protects property in the event of separation or divorce. Spouses have the right to raise their children according to their various moral and religious beliefs without any restrictions. Both the husband and wife have the same right to work and receive equal remuneration for that work. Married women often have the right to certain marital benefits that are not available to unmarried women.
They both have the right to decide on the residence of the family as well as the moral inclination of the family. Couples have the right to play the role of legal guardians for their children. They also get the right to exercise parental authority and rights, and it is important to note that these rights cannot be renounced. If the couples are dissatisfied and there is a breakdown of marriage, they are granted the right to exit the marriage by finalizing a divorce. The husband has the same right as the wife to initiate a divorce. Even after divorce has been granted, they still have the right to exercise parental authority over the children.
Costs
To get married legally and civilly in Burundi is quite expensive for the citizens of the country, who live on as little as $1 per day. The cost to obtain a marriage license is around 5,000 Burundian francs, which is approximately $2. But this often poses a problem for many couples, so they decide to live together in "cohabitation," which is not recognized by the law. A lot of time and effort goes into a wedding in Burundi; the groom and bride share the cost of the ceremony.
While the husband and his family handle the finances, the bride and her family handle the dowry. The average cost of a wedding in Burundi is around 50,000 Burundian Francs or more for couples who are more financially stable. Burundian weddings often have a very long list of guests; an average of 400 guests are always in attendance, which also contributes to the high cost of getting married in Burundi.
Duties
Roles, responsibilities, duties, and obligations in marriage rest on the shoulders of the husband and wife. Couples are required to carry out their respective duties in order to ensure that the family functions properly as the foundation of society. The husband and wife have a responsibility to love, care for, and protect one another, as well as to show mutual respect and assistance to one another. Couples are obligated to provide a proper moral background and a sound educational upbringing for the children and also ensure that they have a conducive environment to grow and develop.
The wife is responsible for the domestic work, such as cooking, cleaning, and taking care of the children and her husband. When visitors come around, she is obligated to be hospitable and cater to their every need. The husband is responsible for providing for the needs of the family. All the material needs of the family must be met by him. The couple must be able to provide basic amenities for the family. They are obligated to jointly contribute to the health and comfort of the family according to their various means.
Conclusion
Burundi is majorly dominated by Christians, and a lot of marriages are performed in accordance with the principles of Christianity. Nevertheless, the country does not recognize Christian marriages. Spouses must be married in a civil registry before performing any other type of marriage in Burundi.
Foreign spouses who plan to get married in Burundi must ensure they are not facing any legal impediments, either in their home country or Burundi. Both spouses must enter the marriage voluntarily. If it is determined that a marriage was forced, it will be nullified, and the partner responsible will face legal consequences. This article includes everything you need to know about marriage in Burundi.
Don't make your lover wait. We're sure it will be «Yes».
Proposal will take a few clicks