Everything you need to know about marriage in Colombia
21 Mar 2023
·
24 min to read
Articles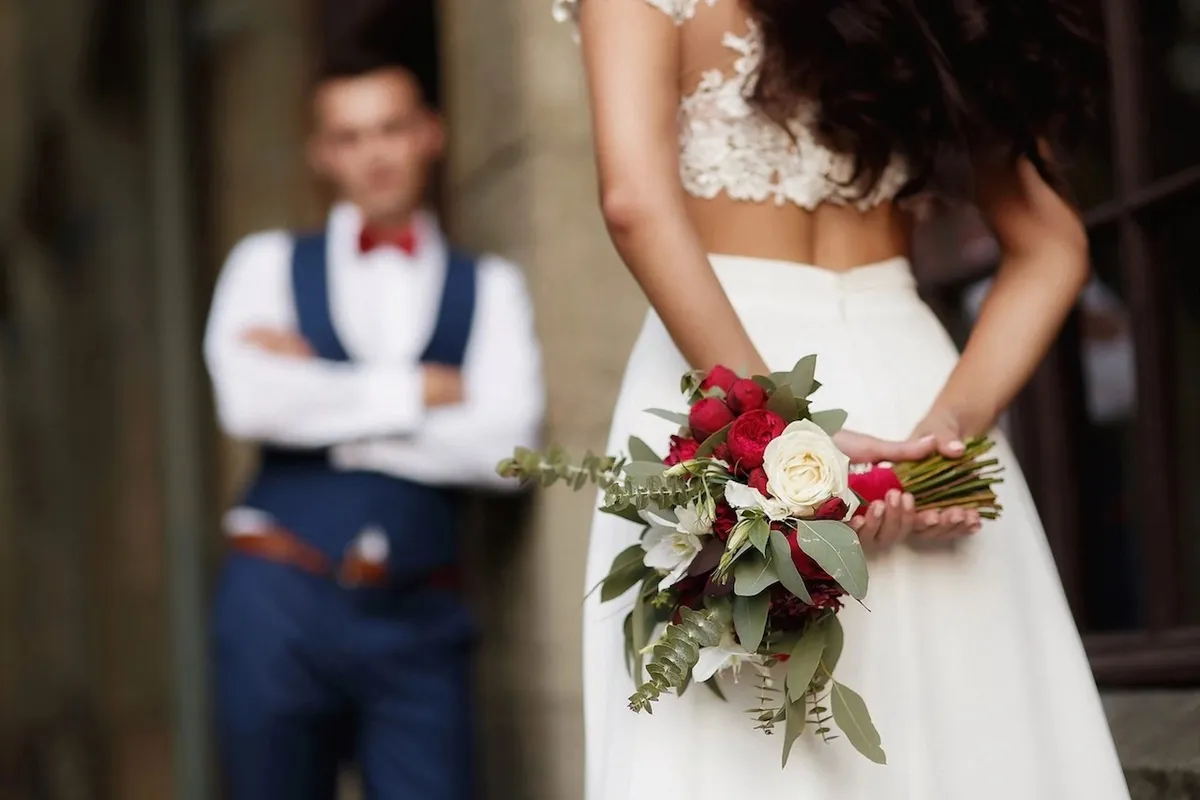 Marriage in Columbia is a beautiful occasion that is always looked forward to by the couple and their family and friends. The two main types of marriages in Columbia are civil and religious, or "traditional" marriages. Both types of marriages hold the same validity and are recognized and protected under the law. In Columbia, the minimum age for marriage is 18 years old. Marriages between underage girls are prohibited unless parental or guardian consent is provided along with an authorization. Civil and religious marriages are both performed by authorized officiants, such as a state-authorized Colombian official or a clergyperson (priest, imam, etc.).
In Columbia, two people of the same sex are allowed to get married. De facto cohabitation and civil unions are both recognized under the law. The laws guiding marriage in the country are not overly strict. However, couples planning to get married in Columbia will need to do their due research to ensure they are fully qualified to get married and have all the required documents to obtain a marriage license and lawfully marry in the country. Both foreigners and nationals can get married in Columbia. The rest of this article will touch on the types of marriages, traditions, marriage laws, rights, costs, and duties in Columbia.
Civil Marriage
A civil marriage is legally binding in Columbia, and it is performed by a Colombian official popularly known as a notario. The civil ceremony is held at a notary office in the same district where the couple lives. Once a notary is chosen, the couple will be required to submit all the documents requested by the notary. These can vary, so in cases where the couple cannot provide all the documents, they will have to search for alternatives with another notary. One of the most vital pieces of paperwork that is requested by all notaries is a certified copy of the birth certificates of both spouses.
For a Colombian or foreigner to get married in Columbia, they must have the legal capacity to do so. They must not be in a current relationship with another person other than their spouse. Documents that prove a spouse's single status may be one of the ones required, as well as divorce or death certificates. All documents submitted must be in Spanish. If a document is in a foreign language, it is to be notarized, translated, and apostilled with the country's authentication stamp. Columbia also recognizes common-law marriages.
A couple that has lived together for a period of at least two years may be recognized and protected under the laws of the country by a common-law union. This type of union also carries the rights, benefits, and responsibilities that are enjoyed by couples who were lawfully married. Also, couples who have a civil union in another country may not carry out another traditional ceremony in Columbia. This union can be certified in Columbia. As stated earlier, there are some documents that are required before a citizen can get married in the country. These are stated below:
Documents Required (Nationals)
Copy of government-issued birth certificate This is to be submitted with a note stating the spouse is valid for marriage, and it must have been issued prior to a maximum period of 3 months.
A valid means of identification such as a Colombian national ID or a passport
An official and authorized interpreter during the civil marriage ceremony. This is to be provided in a situation where the spouse does not speak Spanish.
Single status certificate must be provided to show the spouse is currently single and not in any relationship or marriage with a person other than their partner.
For a spouse with underage children, a solemn inventory of assistance must be requested before the family judge. Provided that they are children of the couple, a civil registry must be submitted to prove their legitimacy, and the paperwork must not be older than a period of 3 months. The notaries in charge of the civil marriage have verified all the submitted documents and the procedures involved. It usually takes 5 days for the submitted documents to be approved, after which a date is scheduled for the marriage ceremony.
Documents Required (Foreigners)
If spouses are already married in a foreign country, they do not need to go through a traditional marriage procedure again. Instead, they only have to get their marriage registered in Columbia. Once this is done, their marriage will be legally recognized and protected by Columbia and the foreign country where the marriage was held. This applies to marriages between opposite-sex or same-sex couples. The documents required to legalize a foreign marriage between spouses in Columbia are stated below:
A copy of a valid means of identification, such as a Columbian ID or passport
All documents in a foreign language must be translated into Spanish by an accredited Columbia translator.
For documents with capitulations, the partners are required to submit their true copies so as to be able to do their registry on the Colombian marriage certificate.
The spouses must submit an updated marriage certificate that has been apostilled by their home country.
This legalization of a foreign marriage in Columbia can be done by notaries, national registries, or consulates.
Colombian marriage visa
A Colombian marriage visa is a temporary visa that allows a spouse to live in Columbia for a period of three years, after which a person is eligible to apply for a resident visa. The documents required by the ministry of foreign affairs are stated below:
An updated copy of Columbia's marriage certificate
A valid original passport. Additionally, a copy of the data page must be provided, and the passport must have a minimum of two blank pages.
A digital picture of about 3x4 cm dimensions
Photocopy of the document proving that a spouse can stay in Columbia legally. For a spouse in a foreign country, this paperwork may be obtained from a Colombian consulate in that country.
A copy of the identity document (Cedula) of the Colombian permanent spouse
A notarized letter granting a spouse the legal capacity to apply for a visa must be obtained from his or her partner.
A visa application letter that has been completed and duly signed by the Colombian permanent partner
After all the documents have been filed and submitted appropriately, it usually takes the Ministry of Foreign Affairs five to six business days to verify the request. During this time, the ministry checks out all the information you provided to ascertain if it is all true. Upon the confirmation of all the documents, the ministry will approve a visa, which can be received by the spouse after a week. This will be stamped in the passport, and the spouse can then proceed to submit the "cedula de extranjeria" application. The document provides several benefits to the spouse in Columbia.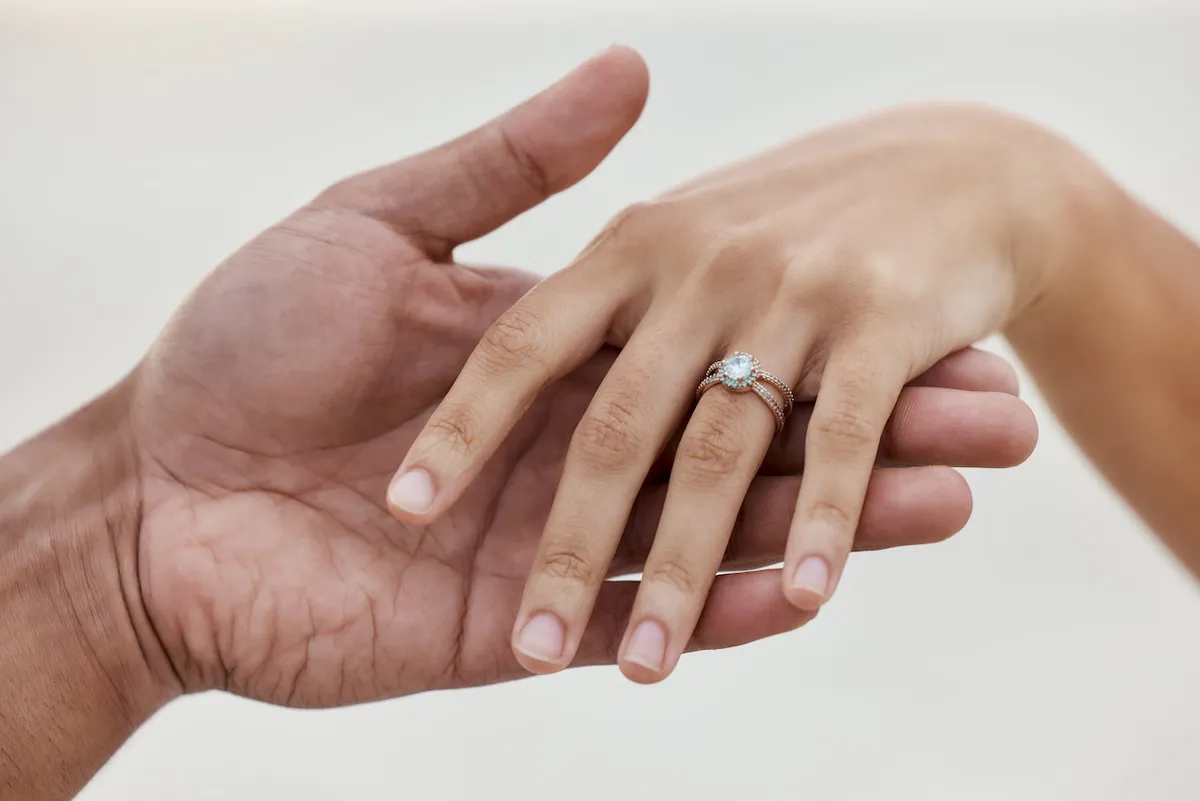 Religious Marriage
A religious marriage in Columbia is legally binding, and even though the country does not have an official religion, Catholic Christianity is the most popular religion, with about 90% of Columbians adhering to this religious belief. This type of marriage is performed in the church and conducted by an authorized priest. The Catholic marriage in Columbia follows the ceremonial rites of a typical Roman Catholic marriage. Here, there is a procession where the bride is walked down the aisle by her father, with the groom waiting for her in the church. The priest prays and asks the spouses to exchange vows, which they may have prepared or which are provided by the church.
During the course of the ceremony, the guests are asked if they object to the marriage, and if no one objects, the couples exchange rings. These rings are meant to signify their everlasting love for each other. Once the vows and rings are shared, the priest then pronounces them husband and wife. After the husband kisses the bride, they are escorted out of the church to a new venue where the wedding reception will take place. There are certain documents that are required by the Catholic Church before a couple is permitted to get married. These are stated below.
A baptism certificate that was recently issued within a period of 3 months prior to the wedding ceremony
A confirmation certificate that was also recently issued within a period of 3 months prior to the wedding ceremony
A single status certificate. This is a document that proves that neither of the spouses has ever been married and that they are not currently married. If a spouse was in a previous marriage, they must provide documents (a death or divorce certificate) that show that they lawfully terminated such a relationship and are no longer married.
Same-sex Marriage
Same-sex marriages are legal in Columbia. The majority of the rights and benefits of opposite-sex marriages are also enjoyed when two people of the same sex marry each other. The law also recognizes same-sex registered partnerships and de facto unions. Couples are able to have a civil ceremony conducted by a notary or judge. Traditional and religious marriages are also options for same-sex couples, assuming the religious body with which they intend to marry accepts this.
Marriage traditions in Columbia
Candle Ceremony
This is an ancient tradition that is still actively practiced in Colombian marriages. During the wedding ceremony, the husband and wife have to carry a candle and light it after they have exchanged rings. After a short while, the newlyweds put out their candle lights and lit a third candle. This is used to represent how well they are united and will love each other endlessly.
Guayabera
This is a popular Colombian wedding tradition. The Guayabera refers to the traditional dress worn by males during the ceremony. This attire is a white suit made from only linen or cotton. This outfit is often quite stylish, and the males also wear a white shirt and pants. The clothing material is very free and easy to wear, which is why it is mostly preferred due to the hot temperatures experienced in Columbia. Both Columbians and foreigners are expected to be dressed in Guayabera. Females usually wear long, comfortable dresses, which may also be white or other colors of their choice.
Gold Coins (Las Arras)
This is one of the most popular traditions in Columbia. In a Catholic wedding ceremony, a priest takes 13 gold coins and blesses them. The coins are meant to represent Jesus and the 12 disciples. After blessing them, he then proceeds to give the rings to the groom, who has to present them to the bride. On getting them, the bride also offers the rings back to the groom as a symbol of equality, showing that both partners will love and care for each other.
The bride's coin
This tradition is also present in some other countries and cultures around the world. Here, a coin is placed in the bride's shoe during the wedding ceremony as a symbol of financial stability and hope for her and her husband. The wife usually says a prayer or makes a wish before placing the coin in her shoe, stating that she does not want to experience any financial difficulties in her new life with her husband.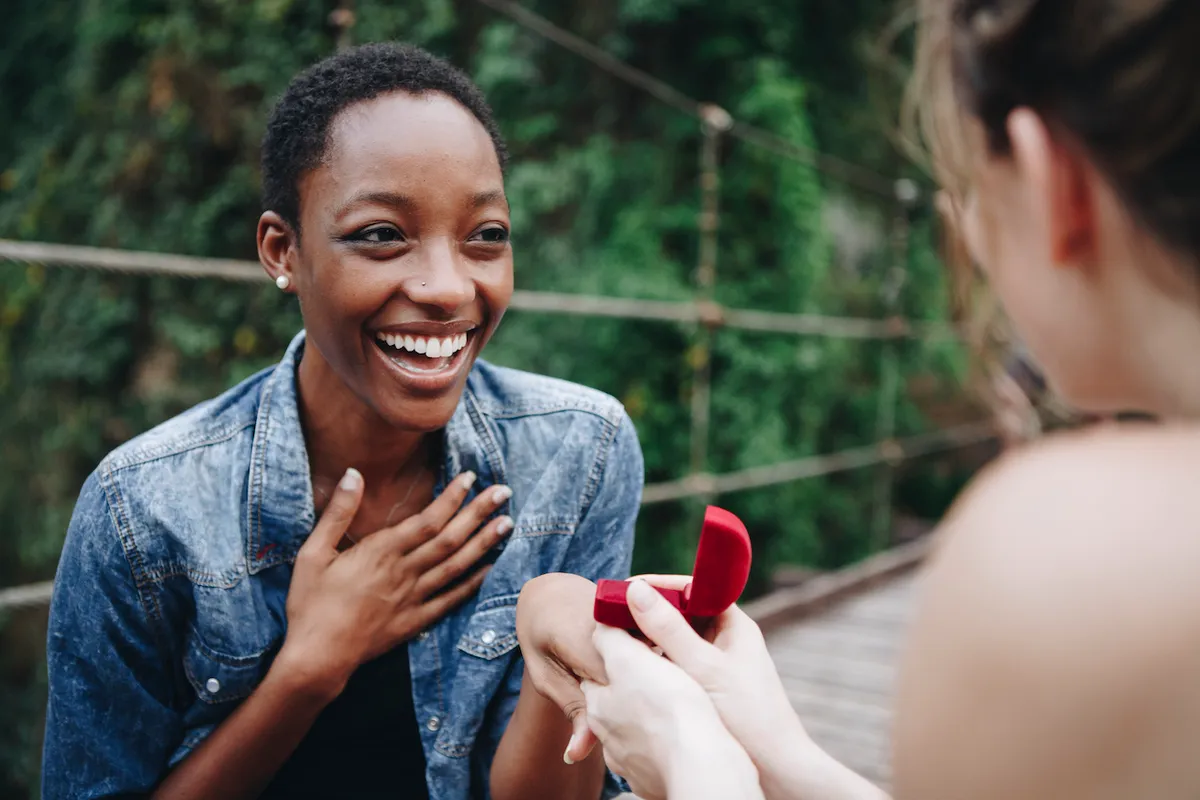 Marriage Laws and Rights: Costs and Duties
Laws and Rights
Colombia is a country that is so proud of its cultures and traditions, which reflects positively on the concept of marriage in the country. However, an understanding of the laws guiding marriage and proper planning are needed before officially tying the knot.
In Colombia, the legal age for marriage is 18 years for both males and females. Marriage between minors who are over 14 and 12 years old, respectively, can be held provided parental consent is obtained. Child marriages and domestic violence are prohibited by law, but they are still rampant in the country. Marriages in Colombia must be conducted by a Colombian notary. It is required that you contact your notary to find out what documents are needed for the validation of your marriage.
Marriage between people who share the same ancestors is prohibited by law; people may not marry if they have a direct or indirect link relationship. If one of the parties was in a legally binding marriage and such relationship has not been terminated by divorce or death, he or she may not marry unless a copy of his or her divorce or death certificate is submitted to the notary. Both parties must consent to the marriage with a stable mind. If, at the time of marriage, one of the parties is mentally unstable to give consent, the marriage shall be declared void. If consent was coerced, the marriage will be declared null and void by the law. Forced marriages, for whatever purpose, are prohibited by law. Original copies of the cedula or passports of both parties must be submitted to the notary.
The Colombian law on marriage is very strict on the concept of polygamy; one is not allowed to marry more than one spouse at the same time. An authentic birth certificate, which must be submitted by both nationals and foreigners, if this document is not in Spanish, must be properly translated by an authorized translator and legalized by the Colombian foreign ministry. For foreigners, a certificate of non-impediment to the marriage must be provided. If both parties have children, they would be required by law to declare their assets through an attorney in a bid to protect the future and wellbeing of the children.
A marriage certificate would not be issued until the notary verified and approved their application to get married. Catholicism is the most popular religion in Colombia, and as a result, any marriage done according to the dictates of Catholicism is recognized as legal under the law. Spouses are required by law to submit their baptismal and confirmation certificates. If one of the parties is a foreigner, he or she must present at least a baptismal certificate from his or her church and a letter of non-impediment stating that he or she is single and the duration of time he or she has been in courtship with the other party.
After all documents have been obtained, both parties are not required by law to be present at the submission of these documents. The absent party can obtain the services of an attorney, which gives the attorney the power to submit and fill out all necessary applications on his or her behalf. Once all of the paperwork has been submitted and all fees have been paid, the notary public will post a notice of intent to marry to see if there are any objections to the marriage. After 15 days of putting out this notice, the couple would be required to fill out a form stating the date and location the couple would want to get married, after which you'd be asked to pay a little fee.
Rights
According to Colombian law, couples are entitled to equal rights in all aspects. Both parties have a right to family life, privacy, and honor and dignity, which are inviolable and protected by the law. The husband and wife have the right to decide on the number of children they desire to have and to ensure the wellbeing of their offspring. Both parties must not be denied the right to exercise their rights. The woman must not in any way be subjected to any form of discrimination in the home. She has the right to receive assistance from the state during her pregnancy and after delivery, provided the couple is financially incapable.
The man has the right of entitlement to his own assets and liabilities, unless he decides to share them with his spouse, and the same goes for the woman. A prenuptial agreement allows both parties to keep any assets acquired prior to and during the marriage. The husband and wife have a right to work and contribute to the welfare of the family. They both have the right to freedom of movement and religion; neither the wife nor the husband has to receive permission before they go anywhere or practice whatever religion they believe in.
Costs
Marriage in Colombia is influenced by the rich customs, traditions, and religion. The size of your dream wedding and the guest list determine how much it would cost. The average cost of getting married in Colombia is estimated at around $3,300, and it can easily increase depending on the financial status of the couple. Colombian marriages attract the least number of guests; an average wedding has only about 90 guests in attendance. The couple shoulders at least 55% of the wedding budget, while their parents carry the rest of the cost. Having an intimate wedding ceremony would help cut back on a lot of costs. The location for the reception, catering, photography, and jewelry, among others, take up a very significant part of the wedding budget, so you and your spouse can come to an agreement to go local on a number of things you'll need for the ceremony.
Duties
Commitment and loyalty to family are two of the major duties of couples in Colombia. Many couples prioritize their family's interests over their own; they will even go out on a limb to support their family. According to Colombian society, the duties of the husband and wife are determined by their gender roles. The man is seen as the sole earner for the family and, as a result, does not find it palatable when their wives earn more than them. Men in Colombia are raised to have machismo; they are expected to be self-reliant and dominant. On the other hand, women are seen as homemakers, and they are expected to be gentle, pure, and moral according to the dictates of Roman Catholicism. The man has an obligation to be protective of his wife and children. In Colombian society, the man and woman are allowed to freely socialize with people, but there's a limit for the woman, as it is believed that if she were allowed to, she would eventually neglect her duties to her family.
Conclusion
In Columbia, both civil and religious marriages are legally binding. Most of the couples in the country perform a religious marriage, and if spouses get married in another country, they do not need to conduct another Colombian marriage. They only need to register their marriage in Columbia to have it recognized by law. It is far easier for a Colombian citizen to marry than it is for a foreigner to marry in Colombia.
This is because some documents required by some notaries may not be easily obtained.
For a marriage to be legal in Columbia, both parties must give their free consent and be over 18 years old. In a case where a person under the legal age plans to get married, they must obtain parental or guardian consent before doing so. A person who wants to marry in Columbia must have the legal capacity to do so. They must be eligible for marriage without any prohibitions at home or abroad. Everything you need to know about marriage in Columbia has been discussed in this article.
Don't make your lover wait. We're sure it will be «Yes».
Proposal will take a few clicks