by denmark, marriage, wedding
Everything you need to know about marriage in Denmark
18 Mar 2023
·
19 min to read
Articles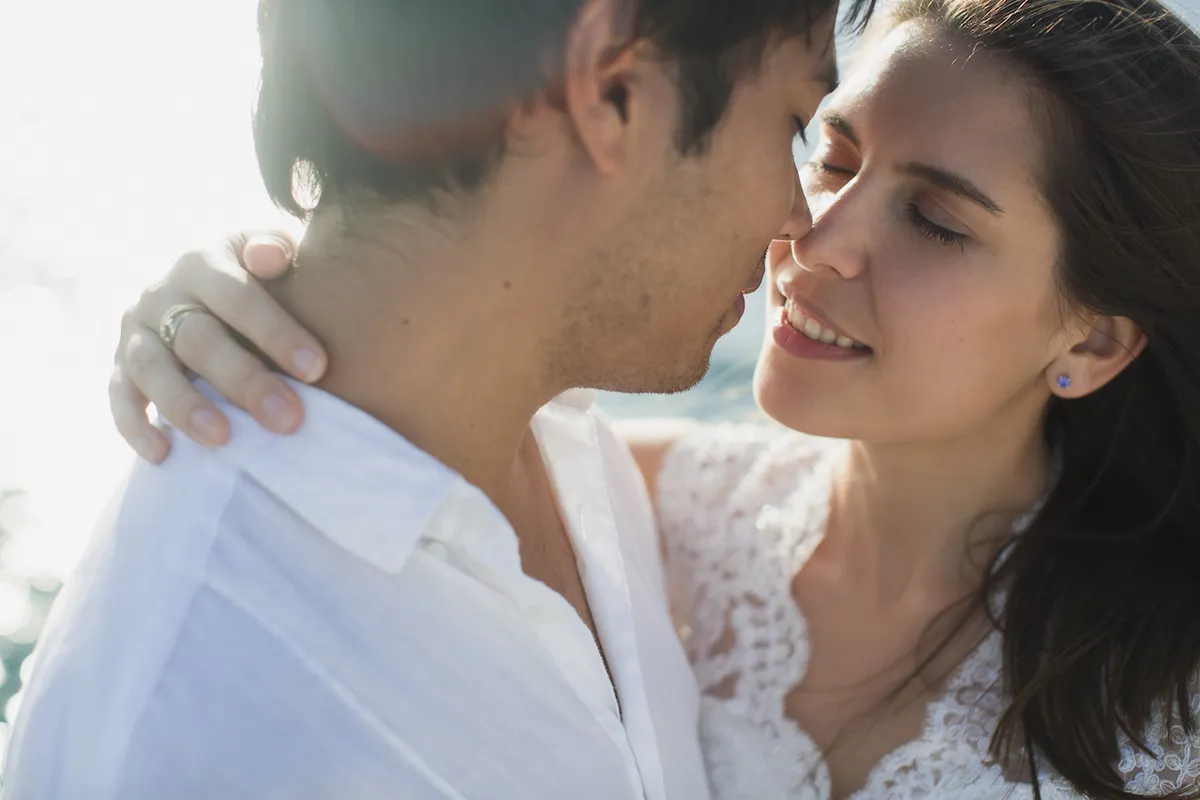 Denmark is one of the easiest countries for couples to get married in Europe. Over 30,000 marriages are performed annually, and almost half of those wedding ceremonies are held by foreigners. This makes the country a top choice for couples having destination weddings from around the world.
Getting married in Denmark can be done in a short period of time, usually less than two weeks. The country makes it easy for both Danes and foreigners to get married. Same-sex unions and marriages are legal in the country. It was legalized in 2012. This type of marriage is recognized under the law and shares the rights and benefits of opposite-sex marriages.
Couples (both foreign and nationals) must meet all the requirements to get married in Denmark. The major requirements are that you must be at least 18 years old and currently unmarried. Any marriage held otherwise will be void according to the law. For a person under the age of 18 to get married, they must have written parental or guardian consent, and any spouse in a previous marriage must lawfully terminate the marriage before getting into a new one. The two major types of marriages in the country are civil and religious marriages. In this article, you will learn about the different marriage traditions in Denmark as well as the laws and rights guiding them.
Civil Marriages
This is often conducted by the mayor or an officiant who has been authorized to do this. Couples can freely choose the municipality they want to get married in. The location of the ceremony must be in the municipality or its surroundings. Most civil ceremonies are held in the city hall; however, any public venue can be used by the couple, such as a park, provided it has been authorized by the mayor.
The marriage certificate is usually obtained by the couple immediately after the ceremony is completed, and they must provide two witnesses during the marriage registration process. Foreigners are also allowed to get married in Denmark, and the spouses must have lived in the municipality where they plan to get married for 2 weeks prior to the application. Certain documents must be provided by the couple and submitted to the Citizen Service. They must be filled out appropriately with all the information needed for them to be approved. These documents are stated below:
Documents needed to get married in Denmark
A valid means of identification, such as a passport,
Residence permit. This applies to a spouse who lives abroad.
Guardian's consent to marry. This must be provided if one or both spouses are still under their guardians'
Schengen visa or a proof of arrival in Denmark
Certificate of the partners' marital status. This paperwork must show they are maintaining their single status and are not currently married to anyone other than their partner. This must be obtained from one's birthplace as well as their current residence. The certificate must not be issued on a date older than 4 months from the time it is being submitted, and foreign documents must be translated appropriately into English, Danish, or German. The vital information the document must contain includes a name. Place of birth, marital status, current residence, date of birth, and citizenship
Divorce certificate. This applies to spouses who were previously married but terminated the relationship and marriage lawfully. The decree must be approved by the registry office, and it must state that the partner is permitted to remarry. It must be issued in any of the three official languages (German, Danish, or English). If it is in a foreign language, an accredited translator must translate it to the required languages.
A death certificate. This applies to a spouse who was in a previous marriage in which their spouse died. The paperwork must be approved before one is able to get an appointment, and the original copy of the death certificate is to be submitted. Also, like the previous documents, if it is not issued in the official languages, it must be translated.
Denmark's Marriage Conditions
Certain conditions must be met for a marriage to take place in Denmark. These conditions apply to both Danes and foreigners.
The marriage must not be between two people who are related by blood or affinity. This applies to siblings and close relatives.
If one or both spouses are still under a guardian, they must obtain consent to marry before proceeding with the marriage ceremony.
Pro Forma Marriage is prohibited in Denmark. A marriage must not be done just so one spouse can obtain Danish residency. Any marriage done under this condition is illegal and void.
For a marriage to take place, the couple must be allowed to legally enter and stay in Denmark. A marriage may not be entered when one or both spouses are not eligible and prohibited from getting married in Denmark or even in a foreigner's home country.
Both partners must be at least 18 years old to get married in Denmark. They also have to be currently unmarried. Any spouse that has not dissolved their precious marriage is not allowed to enter a new one, according to the laws in Denmark.
A person who has applied for asylum is not permitted to get married in Denmark.
Same-sex marriages have certain requirements. In a registered partnership, one of the spouses must be a citizen of Denmark. In a scenario where none of the spouses are citizens, they must have a permanent residence in Denmark and must have lived in the country for a period of at least two years.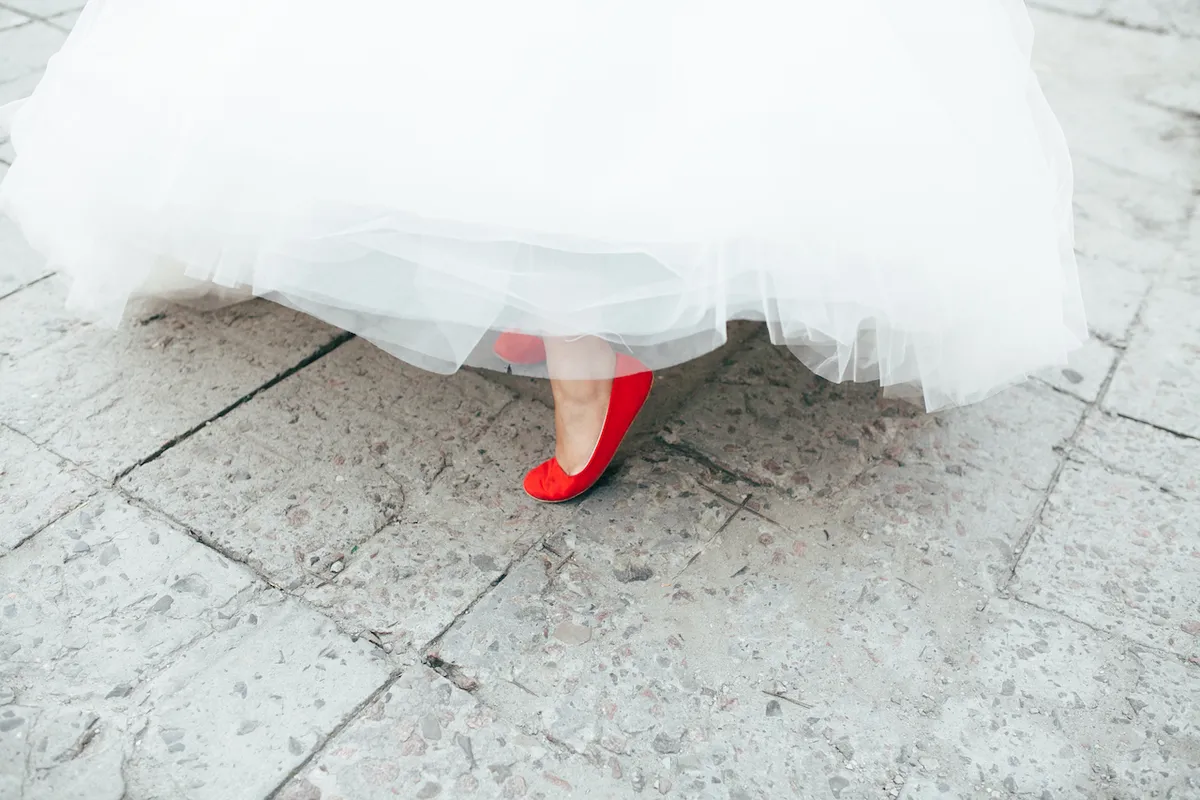 Religious marriages
The predominant religion in Denmark is Christianity. Most marriage ceremonies that are held in the country follow the marriage traditions and beliefs of Christians. For a religious marriage to take place, it must be performed by an authorized clergyman and held in the couples' places of worship. The officiant is also in charge of giving the couple their marriage certificate. The conditions under which a spouse is allowed to get married in church are namely: either only one of the spouses is a member of the church but has deep connections to it and wishes to get married there, or one of the spouses is a church member that is under the member's parish.
If these conditions are not met, an individual parish may be contacted to give the couple the opportunity to perform the marriage in a third parish. The priest has the authority to prevent a couple from getting married in the church due to one reason or another, and the bishop is the only one who can decide to exempt the priest from such marriages. In church wedding ceremonies, at least two witnesses must also be present. After the marriage ceremony is concluded, the couple obtains a marriage certificate from the priest.
Cohabitation
In Denmark, de facto cohabitation is recognized under the law, and two people of the same or opposite sex are allowed to live together. When two people cohabitate, regardless of whether they are in a sexual relationship with each other, the responsibilities of taking care of the house and other finances must be shared between the two partners. However, these types of relationships do not enjoy the same rights and benefits as marriages in the country. The major rights that may be enjoyed by partners cohabiting in Denmark are taxes, housing, compensation, and social security.
Danish Marriage Traditions
Gate of Honor
This is a popular Danish ceremonial rite. A "gate of honor" refers to an arch made of different pine branches that is built outside the bride's house. It is usually placed at the front door. The most important thing is for it to be easily spotted, and sometimes it is placed along the pathway too. It is usually performed by family and friends, and it is traditionally recreated on the couple's 25th wedding anniversary.
The wedding ceremony
This is the most important tradition that is looked forward to by everyone, including the families, friends, and other guests. The actual wedding ceremony may be held at the twin hall in the case of civil marriages or at the church for a religious ceremony. Nowadays, couples usually have their wedding ceremonies in unique styles or according to their preferences. Weddings are now being held at beaches, parks, etc.
Reception
The wedding reception is usually held after the wedding ceremony. If the actual ceremony was held in the town hall or church, the reception will be in another venue; however, a lot of weddings are being held in different outdoor locations where the reception immediately starts after the wedding ceremony. During the wedding reception, the bride and groom dance and greet their families and guests, thanking them for coming; the guests reciprocate by presenting different forms of gifts to the newlyweds and wishing them a happy life together as married couples. A common ceremonial rite is for family or friends to remove all the light bulbs, undo all the bolts, and do various other things. This is usually done to have fun and share beautiful memories.
Dinner
The dinner ceremony is usually the concluding part of the traditions involved in a Danish wedding. Here, everyone gathers around their tables where food is to be served. The custom is for the guests to stand until the bride and groom arrive. Once the couple is seated, other guests also take their seats. During the dinner ceremony, the bridal waltz is performed by the groom and bride, followed by the cutting of the cake.
Am At midnight, the newlyweds usually leave before the rest of the guests. Another fun Danish tradition is to remove the shoe of the groom, and this is usually done by the friends. Here, they cut the toes of his socks or his tie, and cans are usually tied to the departing car of the bride and groom. This is to make noise when they are driving to their house as newlyweds. It draws the attention of different bystanders to showcase their new era and the lives they are building together as husband and wife. After a few days, the couple usually goes on their honeymoon. The duration before and during the honeymoon is up to the couple, and they can decide on whatever time and destination suit them.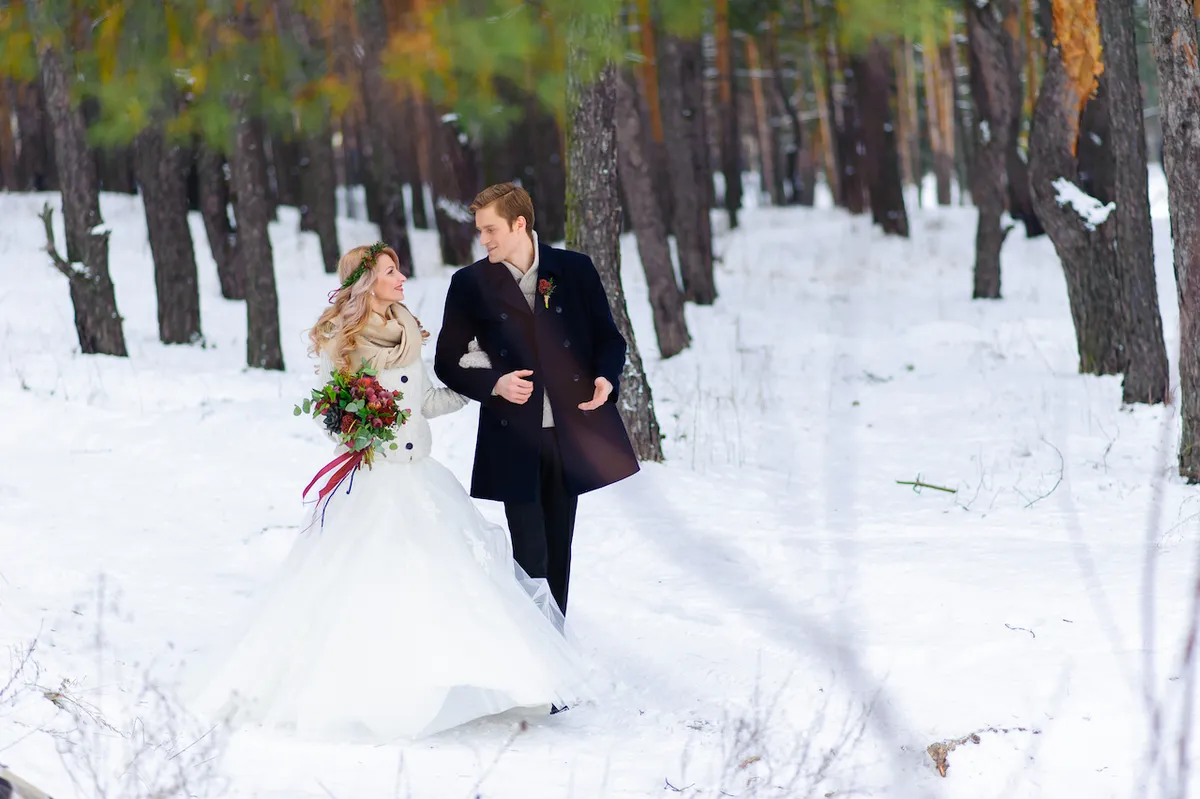 Marriage Laws and Rights, Costs and Duties
Laws and Rights
In Denmark, the legal marriage age is 18 years. Marriages between spouses who are underage are illegal and prohibited by law. Same-sex marriage is legally binding in Denmark. Also, polygamy is prohibited and can only be practiced under special circumstances. According to Islamic law, only Muslim Danes are allowed to have multiple wives. A man may have up to four wives, but a woman is not allowed to have more than one husband. Spouses must be physically present during any marriage ceremony and are not allowed to use proxies. This applies to both civil and religious ceremonies.
The laws of Denmark now allow epileptics and alcoholics to get married. If a spouse's marriage was annulled in court, they are not permitted to marry again until the appeal deadline expires or the right is waived by the spouse. In Denmark, a woman is not allowed to get married within a period of 10 months from when her previous marriage was terminated. The only exception to this is if the woman was not pregnant prior to the divorce.
Marriage is not allowed between persons to whom one is related by affinity or a degree of consanguinity. This includes blood siblings or close relatives. The husband and wife have the right to be treated equally. They are entitled to their assets and debts and may choose to share them if they want to. A Danish national has the right to get married in the embassy of a foreign country, provided that they are outside the country for temporary reasons like a job. The husband and wife both have the right to file a petition for divorce, either individually or by mutual consent.
Costs
A civil marriage registration in Denmark typically costs less than €1500. The cost can also be as low as less than €300, and it all depends on the preferences of the couple. In Denmark, couples can get married quickly and easily in about 10 days, or an advance of 4 months. There are different documents that must be acquired and fees to be paid for them. Also, speeding up the marriage process attracts extra fees.
The cost of a traditional wedding is entirely up to the couple. Some couples may spend as much as €23,000 or even more. When different expenses like wedding rings, dresses, catering, and transportation come into play, the prices can really soar. Couples will have to do things according to their financial status.
Duties
The husband and wife both have certain obligations to each other. One of the most important duties spouses owe to each other is to treat each other with love and respect. The husband and wife are supposed to make important decisions affecting the family together. They must decide on the roles and responsibilities they will be taking on. Financial and maintenance obligations must be properly distributed and decided upon. The wife and husband owe it to each other to be faithful during the marriage. They must love and support each other unconditionally, as well as their children.
The children must be cared for by their parents and provided with education and other necessities they require, such as food and shelter. The woman has the duty of making sure the entire household is cared for and everything is running smoothly. If the wife is a full-time housewife, the husband has an obligation to provide her with an allowance on a regular basis and make sure she is able to fulfill her duties appropriately.
Final Thoughts
The process of getting married in Denmark is quite easy compared to that of most countries. Both civil and religious marriages are recognized and protected by the laws of the country. Same-sex marriages became legal in the country in 2012, and the majority of the rights and responses of opposite-sex marriages are available to them. Unlike in other countries, marriages between people under the age of 18 are uncommon.
A marriage ceremony can only be held at the Danish embassy under certain conditions. The first option is if one is in a country where it is impossible to get married through the local authority or if a person is temporarily absent and unable to get married in Denmark due to their job. All the required documents must be submitted before the marriage certificate is obtained by the spouses. Both civil and religious marriages require the spouses to present at least two witnesses. These witnesses must also be of legal age and have the legal capacity to do so. Marriages are not allowed between people who are related by blood, and a foreigner may only get married if their home country permits it. This article includes all you need to know about marriage in Denmark.
Don't make your lover wait. We're sure it will be «Yes».
Proposal will take a few clicks