Everything you need to know about marriage in Lithuania
2 May 2023
·
23 min to read
Articles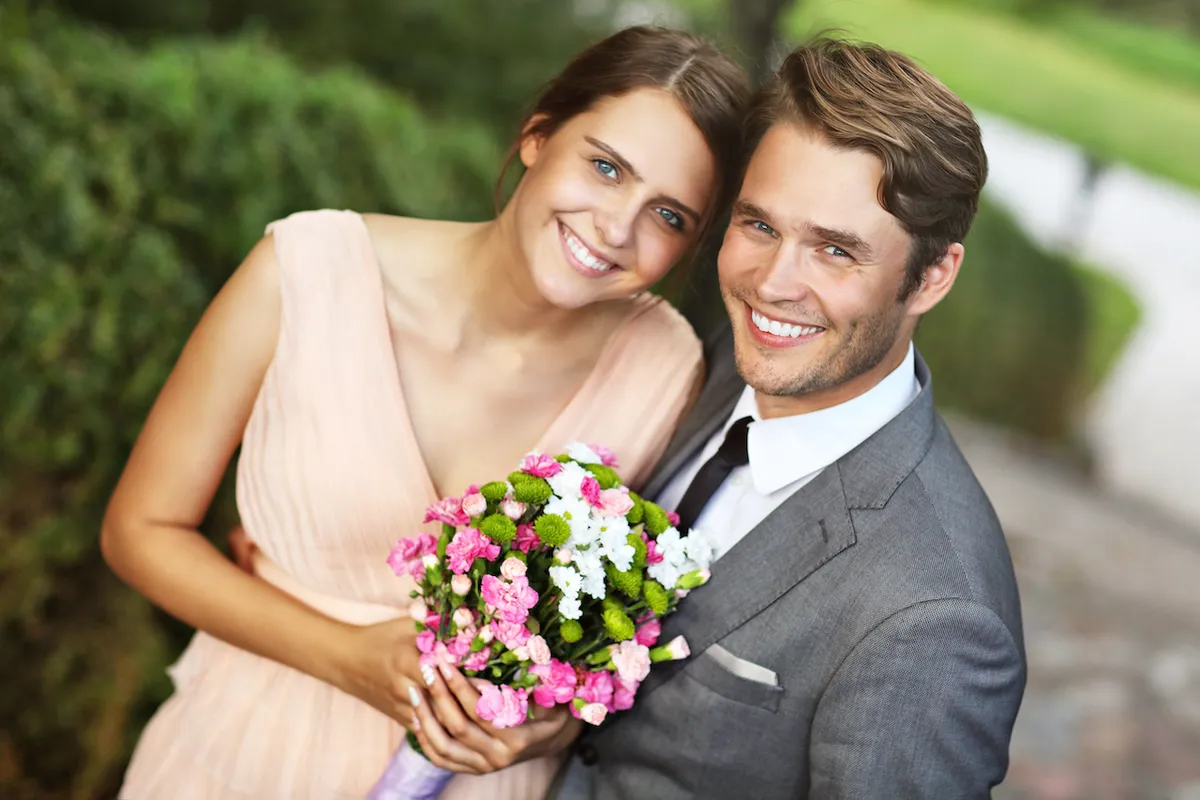 Over 19,000 marriages are held every year in Lithuania, a country in the Baltic region of Europe. There are unique marriage customs and traditions that are observed by Lithuanians, which make wedding ceremonies a vibrant occasion that is anticipated by couples and their families. The two major types of marriages performed in the country are civil and religious, or "traditional" marriages. Other types of marriages are symbolic and secular. Both civil and religious marriages are recognized and protected under the laws of the country. However, it is advised for foreign nationals or Lithuanians who will be traveling out of the country to ensure they hold a civil ceremony along with their religious wedding ceremony so as to ensure the full validity of their marriage outside the country.
Lithuania has various laws guiding the act of marriage, and the minimum legal age for spouses who want to marry in the country is 18 years. This age allows for foreign spouses too, and it must have been reached before a marriage is held. In Lithuania, a person between the ages of 15 and 18 may also be allowed to get married, provided that parental consent is provided. The predominant religion in the country is Christianity, and most of the marriages that happen annually are held under the Christian faith. All the procedures laid out by the respective religious bodies where spouses intend to get married must be properly followed. The rest of this article will give you a detailed description of the types of marriages as well as the laws and rights guiding them. Let's get started.
Civil marriage
Civil marriages are legally binding and recognized in Lithuania and other countries around the world. A civil marriage is performed by a notary or authorized registrar at the registry office. The process of getting married civilly in Lithuania takes a couple of weeks, after which a marriage license will be obtained by the couple. There are certain documents that are requested from spouses before they are allowed to get married in the country. All documents submitted by foreign spouses must be certified and authorized by their home country, and they must be submitted at the civil registry, also known as the marriage palace. All the forms must be completed by the applicants with the correct data, and the required fees must be paid to the civil registry office. The process of obtaining a marriage certificate involves a waiting period of at least 30 days. However, it is possible for the number of days to be reduced under special circumstances. The required documents that must be submitted by spouses who want to marry in Lithuania are stated below.
Documents Required
A valid means of identification such as a national identity card or valid passport
Certified copies of the birth certificate This must be submitted by both spouses to include information about their birth and parents' names.
Certificate of marital status. This is to be provided by both spouses and can also be a certificate of no impediment to marrying to show that they are currently maintaining a single status and are not married to anyone outside of or within Lithuania.
Valid visa. Depending on the registry where the marriage will be finalized, some foreign spouses may be asked for this.
The two spouses must provide witnesses for the marriage ceremony who are not related to them.
Divorce or marriage certificate. This applies to spouses who were previously married. A divorce decree or death certificate must be provided to show their former spouse is no longer in the picture.
All the paperwork submitted must be certified. They must be notarized and include official apostille and authorization stamps from the home country of foreign spouses. All documents requested from another country must be translated by an accredited translator to Lithuanian, and since marriages are held in the country's official language, spouses who do not speak this language will have to provide a registered interpreter during the course of the ceremony.
Religious marriage
Religious marriages are recognized and protected by law in Lithuania. The most dominant religion in the country is Christianity. In fact, over 90% of the total population of Lithuania is Christian, and the majority of them are Catholics. Orthodox Christians and Lutherans are also popular denominations in the country. The number of people practicing other religions such as Islam, Buddhism, etc. is quite low. One may think Lithuania will be a Christian country because it is largely dominated by Christians. However, Lithuania is a democratic, secular country, and religion has nothing to do with the politics and laws hiding the act of marriage as well as other activities in the country.
Before couples can get married in the Roman Catholic Church, there are conditions that must be met by them. Couples, especially those who travel abroad or are foreigners, may be required to conduct a civil ceremony alongside their religious one or even have a registrar present during the religious ceremony. The goal is to have such marriages fully recognized in other countries around the world. Catholic weddings usually take place in the morning, mostly on Saturday, or as preferred by the couples. Big churches in the country get booked a lot, and the waiting period can be anywhere from a couple of weeks to several months. Most couples who get married in the country often book ahead of time. All the requirements laid out by the church, such as prenuptial classes, baptism, holy communion, and confirmation, must be followed for the church to have no objections to the union between the couples.
Marriage traditions in Lithuania
Engagement
This is a Lithuanian wedding ceremonial rite that is also performed in many countries around the world. Here, the groom goes to the bride's house with his family to officially ask for her hand in marriage from her partners. If the parents support and bless the marriage, the marriage preparations then proceed, and the groom's family presents the bride and her family with various gift items such as furniture, silk clothes, etc.
Bouquet Toss
This is a tradition where the bride's bouquet is tossed into the crowd of single women and men. Whoever picks the bouquet will be the next person to get married. This is a tradition that is still celebrated in Lithuanian ceremonies. It is usually filled with fun. For fairness, the groom may also be blindfolded and spun around to place his hat on the head of the next man to get married.
Bridenapping
During the wedding reception, the bride may be kidnapped by the groomsmen and taken to a different, hidden location. The groom is usually provided with clues or games about how to reach his bride and get her back. The groomsmen will also request money from the groom, which may be paid in the form of drinks. This tradition is all for fun, where everyone gets to share a laugh and have a good time.
Same-sex and polygamous marriages
Same-sex marriages and unions are banned in Lithuania. Couples who marry in this manner may face legal consequences as well as discrimination in the country. The status of being a homosexual is, however, legal in the country. People of the same sex can engage in same-sex sexual activities, but they are not allowed to get married. All other forms of relationships, like civil unions and registered partnerships, are also not available to spouses of the same sex. Generally, the majority of the rights and benefits available to opposite-sex couples are not enjoyed by same-sex couples. Same-sex couples are not allowed to jointly adopt children in the country.
Polygamy is illegal in Lithuania. The marriage between several people is not recognized or protected under the laws of the country. In fact, it can result in the payment of fines or a jail term for spouses who are found guilty of this act. Marriage must only be concluded between a man and a woman. Anything outside that box is deemed illegal and fully prohibited under the civil code of the country. This law also applied to foreign spouses who were planning to get married in the country.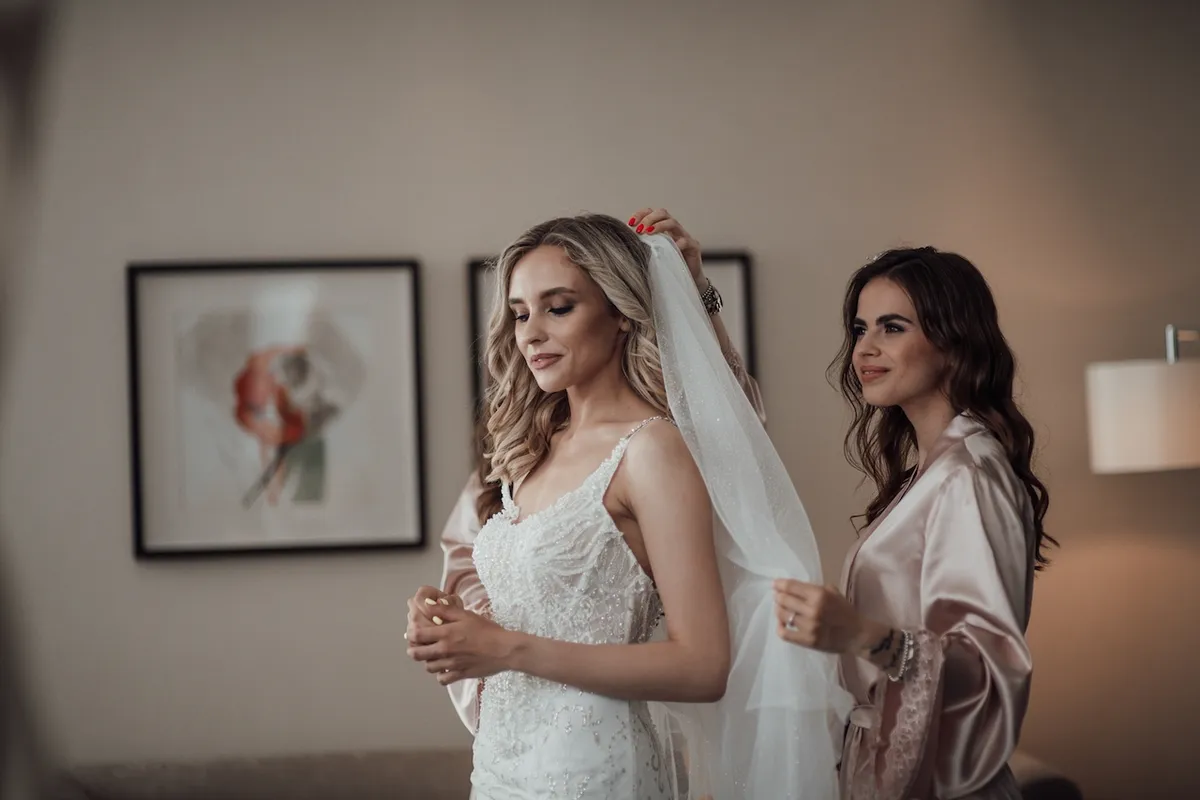 Marriage Laws and Rights, Costs and Duties
Laws
Since gaining independence, Lithuania has outlined in its constitution a number of principles and regulations that govern the institution of marriage. Those who wish to enter into a marriage are required to abide by these rules by making sure that the legal requirements are followed during the marriage contracting process. In accordance with Lithuanian family law, the legal age for marriage without obtaining parental consent is 18 years old. With parental consent or a court's ruling, persons who are 16 years old may enter into marriage. A minor of 15 years of age may be permitted to marry in exceptional circumstances, such as pregnancy.
With Christianity being the major religion in Lithuania, couples who wish to get married in religious institutions may do so in accordance with the regulations of the religious institution, but it is necessary to have a civil wedding before holding a religious one. A civil marriage must be held at the civil registry, also known as a marriage palace, while a religious wedding must be held in the couple's preferred religious institution. Foreigners may be allowed to marry if at least one of them is a Lithuanian citizen or has Lithuanian ancestry. Foreigners who do not have any ancestral links to Lithuania may have difficulty entering into marriage. Same-sex relations are allowed; however, same-sex marriages are illegal and not recognized under the law. Persons who wish to cohabit under de facto unions may not be allowed to do so, as it is not recognized or protected by the civil code of marriage in Lithuania.
Couples must be single at the time of entering into marriage. Monogamy is the only recognized form of marriage in Lithuania; polygamy is prohibited; therefore, couples who are still legally married have to dissolve their union and provide a certificate of divorce before they are allowed to enter into a new marriage. On the other hand, if one or both spouses are widowed, a certificate of death has to be presented to the civil registry. The use of force, threats, or coercion to contract marriage is against the law. Free and full consent from both parties must be obtained before marriage can be contracted. Any marriage entered into with the use of force may not be annulled if the couple is expecting or has a child together, or if they have lived together for over a year.
If the current condition of the marriage doesn't fall under any of these categories, then the marriage would be declared null and void. Couples must present at least two witnesses to testify with their signatures at the time of marriage. Those who wish to enter marriage must be in a stable state of mind physically, mentally, and financially, and they must be capable of entering marriage. Submission and verification of all documents by the appropriate authorities must be obtained before permission is given to couples to enter into marriage. All foreign documents must be apostille-certified and translated by an authorized translator.
Rights
The framework provided by Lithuanian family law ensures that husband and wife have equal rights in the home. Based on mutual agreement, the couple has the right to decide the family's domicile. Both parties play an influential role in the decision-making process for the welfare of the family. In terms of property ownership and inheritance, the couple have equal rights. In the event that one of the spouses dies, all the property would go to the surviving spouse. The default regime under which marriage is contracted is known as "joint community of property," and under this regime, the couple has the right to jointly own all properties or financial assets acquired by both parties during the marriage and a few acquired before the marriage, unless stated otherwise by signing a different marital regime agreement such as a prenuptial agreement. A prenup gives the couple the right to own whatever property or financial assets they acquire before and during marriage separately.
The couple has the right to use or discard property on their own terms. The right to procreate and to adopt is one of the legal rights of married couples in Lithuania, among many other rights. The couple has the right to give birth to the desired number of children without any limitations or restrictions. Couples may also adopt children provided they are capable—not only financially but also physically and mentally. This right, however, is not available to same-sex couples and de facto couples. Assuming the role of legal guardian and exercising parental authority is also one of the rights of couples in marriage. The couple has the right to raise their children according to their own religious, political, and moral beliefs. The couple has the right to be gainfully employed and earn a living; couples are not restricted from pursuing their various career goals and ambitions because of marriage.
Discrimination at the workplace against pregnant women or nursing mothers is prohibited. Couples have the right to initiate divorce; couples may decide to dissolve marriage based on mutual consent or if one of the spouses is at fault. Both parties have the right to keep their last names if they do not wish to have a common last name; however, many couples often adopt the husband's family name or have a joint common name consisting of the last names of the couple by adding a hyphen. The couple is free to engage in any political, social, or economic activity without fear of discrimination. Couples may decide to be involved in politics and government by running for any office in the country.
Costs
Getting married in Lithuania is relatively affordable; putting together a wedding budget, however, is still considered a herculean task. Proper planning and preparation are required to have an effective budget. A civil marriage in Lithuania costs about €30 if you wish to get married in the civil registry office. An external location chosen by the couple would attract a fee of €70. A religious marriage may cost less or nothing at all. Couples may decide to host a small, intimate ceremony or an elaborate reception after the formalities have been finalized. An intimate ceremony that would only include immediate family members is estimated to cost around $1000 for just the feeding of guests at an average restaurant. While the average wedding reception costs between $5,000 and $10,000, this price is not fixed, as couples may have greater financial capability and decide to host a more extravagant and expensive ceremony.
An average wedding venue in Lithuania costs around $600-$1,200, depending on the size and location of the hall and the number of invited guests. Couples looking to cut costs on their wedding budget can decide to get thrifted wedding attire or patronize a local designer rather than buying expensive foreign designer brands. The number of guests determines how much money is spent on food and beverages. Alcohol is an important part of any Lithuanian wedding because it is part of the wedding tradition; therefore, the budget for the alcohol at the wedding must be sufficient to meet the needs of all the guests. Traditional weddings in Lithuania can last up to three days. The decorations, music, and entertainment of the guests, transportation, photography or videography, and all other miscellaneous expenses make up the total wedding budget.
Duties
Once marriage is contracted, Lithuanian couples have one primary duty to fulfill, which is to respect, love, and support each other. Couples are obligated to jointly contribute to the material needs of the family according to their respective financial capabilities. The spouses have the responsibility to provide proper educational and moral upbringing for the children to ensure they become honest and upstanding citizens. The comfort and health of the family are the responsibility of both parties. The husband and wife are expected to provide a safe and loving environment in which the children can confide in them, as well as to promote the full development of the children in the home and to support them until they reach the legal age to be able to fend for themselves. The couple has an obligation to protect the family from any interference from third parties or any form of harm that might come to them.
Despite the mutual division of duties and responsibilities among couples in the home, a strong stereotype is still in play, as women tend to shoulder more household responsibilities than men. Many older families still have this stereotype going on, but modern families are trying their best to eradicate it by ensuring that every duty, such as childcare and household chores, is equally split between couples. The children also have a duty to take care of their parents in their old age and to preserve their family traditions. The couple has a duty to decide the moral, socioeconomic, and political inclinations of the family. The wife has a duty to respect and take care of her husband and his family members, while the husband, on the other hand, has a duty to ensure that his wife is respected at all times.
Conclusion
Lithuania has straightforward marriage laws, and foreigners and Lithuanians are able to get married by following a simple marriage process. Once all the required documents are provided, couples usually get their marriage certificate within 30 days. The waiting period can also be fast-tracked with the payment of extra fees.
The legal marriage age in the country must be met before marriage. If it is discovered that any of the marriage laws were violated, the marriage automatically becomes illegal, and in some cases, the spouses may also face legal consequences. Spouses must ensure there are no obstructions or legal constraints to their marriage, both in Lithuania and other countries abroad. Same-sex couples are not allowed to perform marriages in the country, and if such a marriage is performed, it will be invalid under the country's laws. This article is a well-detailed guide to everything you need to know about marriage in Lithuania.
Don't make your lover wait. We're sure it will be «Yes».
Proposal will take a few clicks