Everything you need to know about marriage in Morocco
6 Apr 2023
·
19 min to read
Articles
Morocco is a North African country with unique marriage cultures and traditions. The majority of the marriages held in the country are based on Islamic principles. 99% of the total population in Morocco is of the Islamic faith, and they are all Sunni Muslims. Shia Muslims are quite rare in the country. The rest of the population is mostly Christian and Jewish. Since Morocco is a Muslim country, the marriage act is largely governed by the principles of sharia law. Muslim couples are entitled to all the laws, rights, and benefits that are provided by this law.
Over 200,000 marriages are held annually in Morocco by both Moroccans and foreigners. Mixed marriages have gotten quite popular in the country among Moroccans and foreigners. Mixed marriages have gotten quite popular in the country too. Add if there are marriages between a Muslim and a non-Muslim or between a foreigner and a Moroccan national. Citizens of Morocco who are temporarily abroad in another country, such as the U.S., may also get married in the Moroccan embassy or consulate in that country.
Couples who want to marry in Morocco must be a minimum of 18 years old before they are permitted to get married. This applies to both the male and female genders, and a person under the age of 18 may only marry with parental or guardian consent and court authorization. As you read on, you will find out more about the marriage traditions in the country, as well as the laws and rights guiding them.
Civil marriage
A civil marriage is legally binding in the country, and both Muslims and non-Muslims can get married civilly in the country under sharia law. To perform a civil marriage, the spouses must go to the Muslim notary known as the Adul office that has been accredited by the family justice division. Once the Adul is satisfied with all the marriage documents and eligibility criteria of both spouses, a marriage authorization petition must be filed and forwarded to the family judge. The adul has the authority to solemnize the marriage, and once the marriage certificate has been drawn up, the husband and wife must each keep a copy of it. There are certain documents that are required from both parties before they are permitted to get married in the country. These are stated below.
Documents Required for Marriage in Morocco
Both spouses must submit copies of their birth certificates.
Both spouses must submit a valid ID, which includes a copy of their CNIE or passport.
Certificate of conversion to Islam This applies to non-Muslim spouses who want to marry in the country. Non-Muslim men must convert to Islam before they are permitted to marry a Muslim woman in the country.
A copy of the Moroccan residency card. This document must serve as evidence that the spouse has been living in Morocco for the stipulated period.
Certificate of good health Both spouses are required to provide evidence that their health status is good and that they can safely conduct their marriage ceremony.
Evidence of employment. Depending on the Adul office where the marriage will be held, a spouse may be required to show that they have a job and can cater for the marital needs.
Divorce or death certificate. This is to be provided by one or both spouses if they were in a relationship in the past that was dissolved as a result of the death of their former spouse or separation.
Recent passport photos must be submitted by both partners.
The required fees must be paid by the spouses getting married as soon as they become due.
Religious and Traditional Marriage in Morocco
Muslim marriages are legally binding in the country, and couples under this faith can perform marriages under the Sharia law court or in the mosque. Marriage in most other religions is not legally binding, and couples are required to hold a civil marriage before the other religious marriage for the union to be recognized and protected by the laws of the country.
A Muslim man from another Muslim country who has plans to marry a Muslim woman from Morocco must receive a notarized statement from his respective religious organization or denomination. A marriage can only be held between a Muslim woman and a non-Muslim man if the man will fully convert to Islam before the marriage. A notarized and certified copy of the conversion document must be submitted to the adul during the marriage application process.
The marriage ceremonial rites performed in a traditional Muslim wedding ceremony are also performed, and a marriage contract, including the bride price, must be signed by the groom. Both families must have accepted the marriage and officially started making marriage preparations before the wedding takes place. The union of both families in a Muslim marriage is equally important to that of the spouses getting married.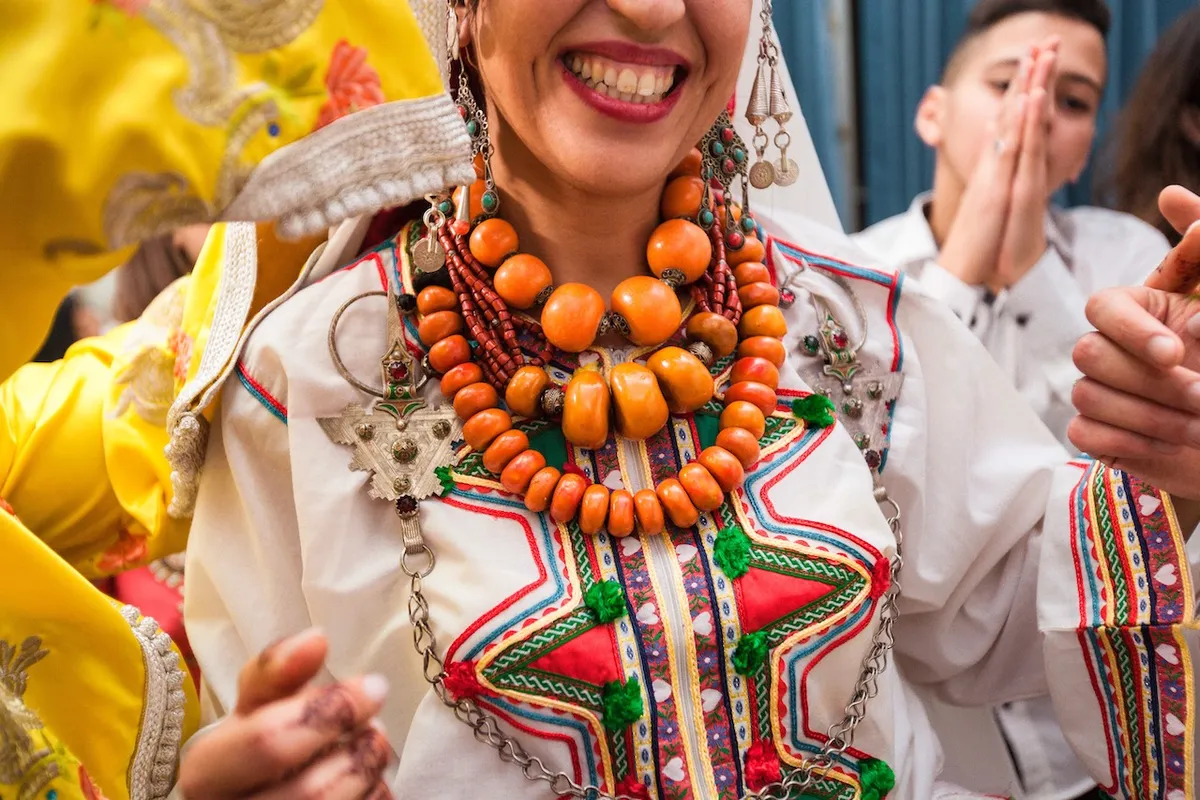 Moroccan marriage traditions
Al Kaghet
This is the first ceremonial rite that is performed as a way of sealing the lives of the bride and groom. Here, the marriage certificate is signed by the groom and bride in the presence of the authorized notary under the Islamic laws. This ceremony is attended by various close friends and other members of the family and is usually a private ceremony.
Hammam Ceremony
Here, the bride and her wedding party go to the hammam for the milk bath ceremony. It is usually held a few days before the actual wedding ceremony, and the bride is often accompanied by the female members of her family as well as any other female in-laws she has. This moment is usually filled with cheers of joy, with everyone singing and dancing, and it symbolizes a purification ritual for the bride.
Henna Ceremony
The henna is often held after the conclusion of the Hammam ceremony, where henna tattoo designs are drawn on the hands and feet of the bride. This symbolizes the warding away of evil eyes and spirits and the acceptance of good luck. The ritual also represents fertility and happiness for the couple. This ceremonial rite is an important Moroccan tradition, and a marriage is never complete without it. The celebration may run till the night, where the bride is presented with different gifts from her in-laws as well as other friends in attendance.
Wedding Ceremony
The actual wedding ceremony usually takes up a whole day, during which various ceremonial activities are performed by the couple, their family, and their friends. as well as other guests attending the ceremony. Here, a party begins later in the night after the town hall ceremony is concluded. The couples appear before the guests wearing an amariya, and this party often serves as a way of reuniting the two families of the bride and groom to share a meal. During this rite, the newlyweds get to eat their first meal as husband and wife.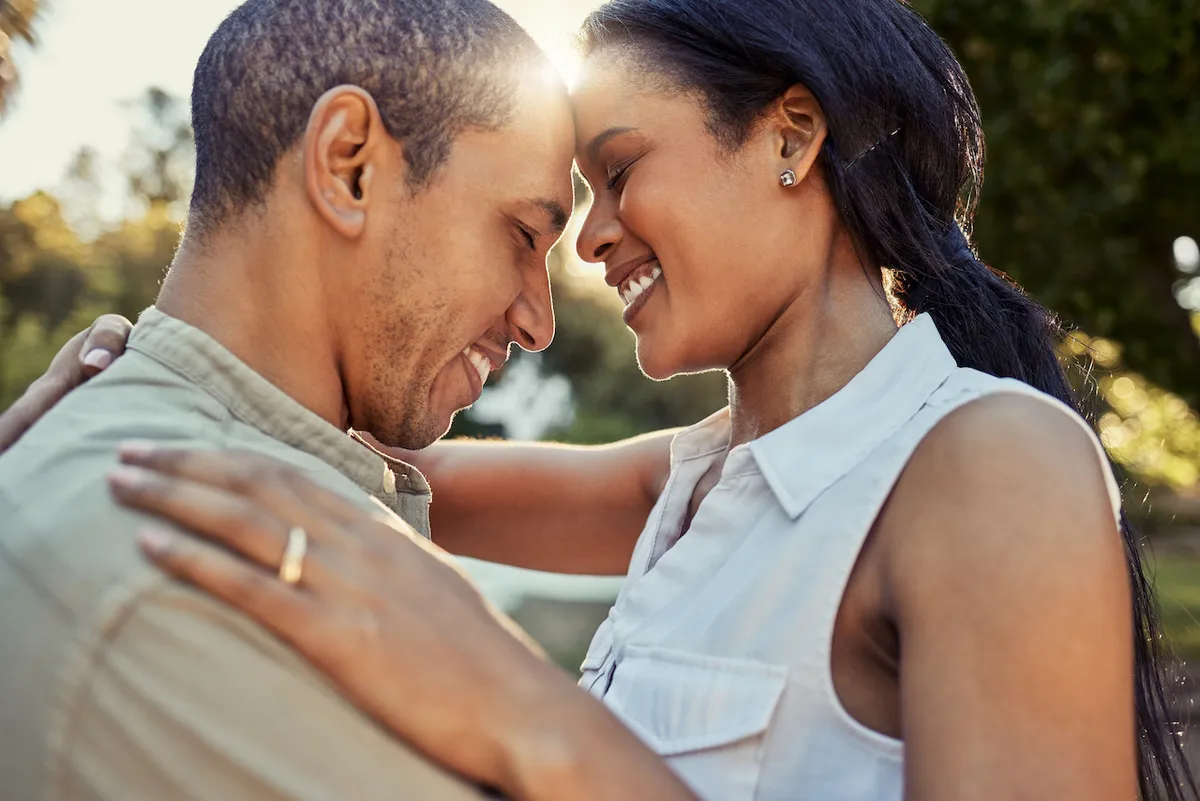 Marriage Laws and Rights, Costs and Duties
Laws
Like many countries in North Africa, the laws guiding marriage in Morocco are based on Islamic (Sharia) law. Being a predominantly Muslim country, only Jewish and Muslim marriages are deemed legal, and this is so because of the tiny Jewish population that is recognized by the Constitution. Christian marriages are not recognized or protected by the law. The legal age of marriage in Morocco is 18 years for both males and females; minors may get married if they have parental consent and the permission of a judge. Muslim women are not permitted to marry non-Muslim men unless he converts to Islam; a Muslim man may, however, marry a non-Muslim woman. Before marriage can be declared valid, consent from both parties must be obtained; however, if one of the spouses is absent, he/she can get someone to fill in for him/her, provided a judge on family affairs gives authorization. People who are of the same sex are not allowed to marry in Morocco; it is a criminal offense under the law. Polygamy is legal, but only men are permitted to practice it.
The law also states that before a man can marry more wives, he must be able to prove that he is capable in all aspects, mentally, physically, emotionally, and most of all, financially. He must also give a legitimate reason for wanting to marry more wives after he has received permission from his current wife or wives. Jewish marriages follow the Jewish laws on marriage. Under the Moroccan family and marriage code, a woman may contract marriage without the consent of her father or a legal male guardian; she may also decide to allow her father or her legal male guardian to make decisions on her behalf. Marriages contracted through force or coercion with the aim of fraud or deception may be annulled. Consanguineous marriages are widely practiced in Morocco.
Persons who share a common ancestral link may get married to strengthen the familial bond. Marriage must be registered with the appropriate authorities to ensure its validity; however, refusal to register does not invalidate marriage. At the time of marriage, there must be two male witnesses and the legal male guardian (wali) to testify on the marriage certificate with their signatures. Cohabitation is a punishable offense under the law. Unmarried couples are not allowed to be in the same space, even at hotels; a marriage certificate is required before one can book a room; otherwise, couples have to stay in separate rooms. Before a marriage certificate can be issued, spouses must provide all necessary documentation without exception. If one of the parties has been previously married, he or she must be able to provide a certificate of divorce or death in the case of widowhood. This law applies to foreigners as well.
Rights
Although Moroccan family law provides for equal rights between spouses, this is not always the case, as many Moroccan women continue to fight for their rights. Men have the right to marry foreign women who are not Muslim, but women do not possess this right; they have to ensure that he is converted to Islam before marriage can be proposed. Many married men in Morocco have the right to socialize and engage in numerous political and socioeconomic activities; there are a number of restrictions on this right for a married woman as she is expected to be a homemaker. Couples have the right to bear children and raise them according to their religious and moral beliefs. They both have the right to own whatever property and financial assets they want.
Married spouses in Morocco have the right to travel abroad on their own, without any supervision from their spouse; when children are involved, the husband has to be there. The wife has the right to demand maintenance from her husband, and in turn, he has the right to demand obedience from his wife in all aspects. Married men have the right to practice polygamy as long as they can provide for their wives; however, if it is discovered that they are not capable of polygamy, this right is forfeited. In recent years, this right no longer belongs solely to men; a divorced woman may be granted custody of her children until they marry.
Costs
As stated earlier, Morocco is a predominantly Muslim country, and as such, the traditions and customs of marriage follow Islamic laws. The practice of these customs and traditions when it comes to marriage can be pretty expensive for the average Moroccan. Planning a wedding budget is often unpleasant, and it may change numerous times even on the day of the ceremony. An average Moroccan wedding costs about 20,000 dollars, and it can easily increase if you're from a wealthy family or if you're a foreigner. A small, romantic wedding would cost about 4,149 dollars, while a luxury wedding at a resort could cost as much as 46,684 dollars or more. How grand and exquisite a wedding is largely depending on the financial ability of the couple and their families. Many Moroccan weddings often span over the course of several days, and the catering, attires of the bride and groom, entertainment, and the all-night party take up a very large percentage of the wedding budget.
Duties
The duties of Moroccan couples are according to Islamic laws. The bulk of the responsibilities rest on the shoulders of the wife, and there are a lot of expectations she is required to fulfill. In a Moroccan family, the actions of the husband and wife largely affect the family; the interests of the family precede those of any individual. After marriage the woman is ultimately obligated to move in with her husband and to take on the roles of wife and mother by taking care of her husband and the children in the marriage. The couple is responsible for providing for all the material needs of the family as well as providing proper education for the children. The wife is obligated to respect and care for the members of her husband's family, while the husband is expected to ensure respect for his wife from his family members. The husband has a duty to protect and provide maintenance for his wife, and in return, she is expected to make herself available to him at all times. Wives are expected to respect their husbands' decisions and not question his ability to make judgment at any point in time.
Conclusion
Both Moroccan nationals and foreigners can get married in Morocco. Before partners are permitted to get married, there are certain conditions that must be met and documents that must be submitted by both spouses. Polygamy is legal in the country, but the number of people practicing this rule of marriage keeps reducing as time passes due to the cost of maintaining multiple wives. A second constraint is the fact that a man must get the approval of his current wife before he is allowed to lawfully marry another woman in the country.
Polygamy is only legal for Muslims in the country, and the small percentage of Christians still strictly practice monogamy according to the principles of Christianity. Marriages held in the country may be rendered void or invalid in cases where the conditions to marry are not met. A marriage between two people must not be forced, and a person must not get married to a partner if they have serious underlying medical conditions that are not known to their partner. Marriage between two people of the same sex is also illegal in the country, and spouses who engage in homosexual acts may face up to 3 years' imprisonment.
There is discrimination against unions between people of the same sex, and there are no marriage benefits provided to them. The minimum legal age must be met by both foreign spouses and Moroccan nationals to get married, and Moroccans who are in another country due to work or other reasons may get married in the embassy or consulate in that country. All the required documents to be submitted will be provided by the consulate, and such marriages are recognized in Morocco. This article includes all you need to know about marriage in Morocco.
Don't make your lover wait. We're sure it will be «Yes».
Proposal will take a few clicks