Everything you need to know about marriage in Romania
23 Mar 2023
·
20 min to read
Articles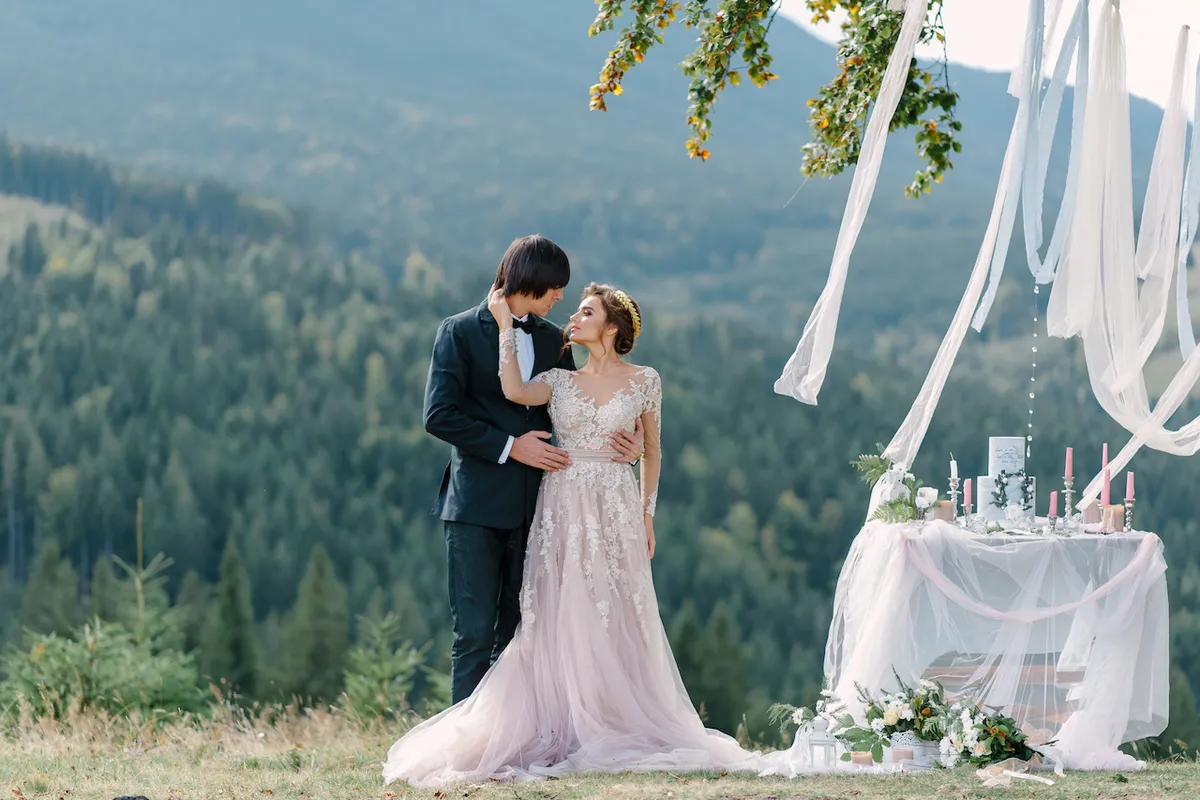 Romanian marriage ceremonies are often large and extravagant, with a lot of planning involved. Marriage ceremonies are very important in the country and are looked forward to by every Romanian. The country only recognizes marriages between two heterosexual people. This implies that only monogamous and heterosexual relationships and marriages are recognized and protected under the laws of Romania. A civil ceremony is the only type of marriage that is legally binding in the country. Over 100,000 marriages are held annually, and couples have the free will to decide what kind of ceremony they want, whether it will be civil, traditional, religious, or secular. However, since civil marriages are the only legally binding ones, they must be held before any other type of marriage is carried out for it to be legal in the country.
Romania has traditions that are unique to the regions and communities according to their beliefs. Most of the people living in Romania are Christians, making up more than 80% of the entire population. According to the traditions of Romania, wedding ceremonies are supposed to be very lavish events. Some ceremonies are multi-day affairs that can last up to three days or longer, depending on the couple and their families. Romanian weddings usually include several guests at the reception. Some receptions may even have as many guests as 700 or more. The minimum legal age to get married in the country is 18 years, and spouses below this age must get parental consent before marrying. Let's go straight to the other parts of this article.
Civil Marriages
A civil marriage is the only type of marriage that is legally binding in Romania. It is performed by an authorized registrar and held in the city hall. Couples also have the option of obtaining a civil marriage at the sector office in the municipality where they reside. Couples who decide to hold other forms of marriage may do so only after a civil marriage has been completed. This type of marriage does not take much time before it is completed. Before couples decide to get married, they must ensure that they are legally eligible to do so. Couples who are related by a direct link or blood, such as siblings, close relatives, etc., are not permitted to get married under the law.
Before the submission of a marriage application, all conditions must be met by both spouses. The partners must be at least 18 years old, and anyone younger who wants to get married must have authorization and parental consent to do so. Both partners must not be in a marriage with another person, and if they were previously married, they must properly terminate such a marriage before proceeding with a new one. It is important for both partners to consent voluntarily before they get married. Any marriage held in a situation where one or both partners were forced by threats or coercion will be nullified and void under the law. The documents required to get married are stated below:
Documents required (for marriage in Romania)
A valid ID or passport
A foreign spouse's certified copy of the birth certificate. This must be obtained from a Romanian notary, notarized, and translated into Romanian. In special circumstances where the birth certificate document may not be available, the spouses must obtain a notarized statement from the Romanian notary that will include all the vital details of the foreigner's passport, including place of birth, parents' names, age, and more.
Proof that a spouse has the legal capacity to get married This is required by foreign spouses, where a notarized statement or sworn affidavit is provided to state that such a person is permitted and eligible to get married in Romania. This document can be obtained at the embassy of the foreigner's home country in Romania.
Divorce or annulment decree and death certificate This applies to spouses who were previously married. A certified copy of proof that all previous marriages have been lawfully terminated must be provided. In a case where a spouse is legally separated from their former partner, a divorce decree or certificate is required, while a spouse whose previous partner died will need to provide a death certificate.
Prenuptial agreement certificate submitted by both spouses This is also referred to as the "health certificate." Both foreigners and Colombian nationals must provide this document, which must be obtained from a clinic in the city or district where the marriage ceremony will be held.
Documentation required (for marriages outside of Romania).
It is possible to get married according to Romanian law in a foreign country. This type of marriage is performed at the Romanian diplomatic missions abroad, and it is an option available to a foreigner who is trying to get married to a Romanian citizen. The documents required during this process are stated below:
A copy of a valid passport
Copy of a government-issued birth certificate. This must be translated into Romanian by an accredited translator.
A certificate issued by the diplomatic mission. This will be the one in the country where the foreigner is from. The purpose of this document is to serve as evidence that the spouse is allowed and within his or her legal rights to get married in Romania with no impediment or obstruction to marriage due to previous relationships or other factors.
An official medical certificate. This must be obtained from an authorized clinic to show that the partner is medically fit to get married without any mental illness or venereal disease that may prevent it.
A marriage declaration This paperwork must be authenticated by the diplomatic mission of the foreigner's country. The purpose of the document is to show that the spouse has never been married or is not in a current marriage with anyone other than their partner. Some couples may also be required to provide an alternative to death or divorce certificates.
Traditional and religious marriages
Romanian marriages are usually a blend of the religious rites and traditions of the couple's region or community. Over 80% of marriages held in Romania are held in the church according to Christian laws and beliefs. Following the completion of the church ceremony, Romanians usually perform another traditional ceremony on the same day or the next day. Wedding receptions and other traditional ceremonial rites may take several days to complete before the entire marriage ceremony is completed.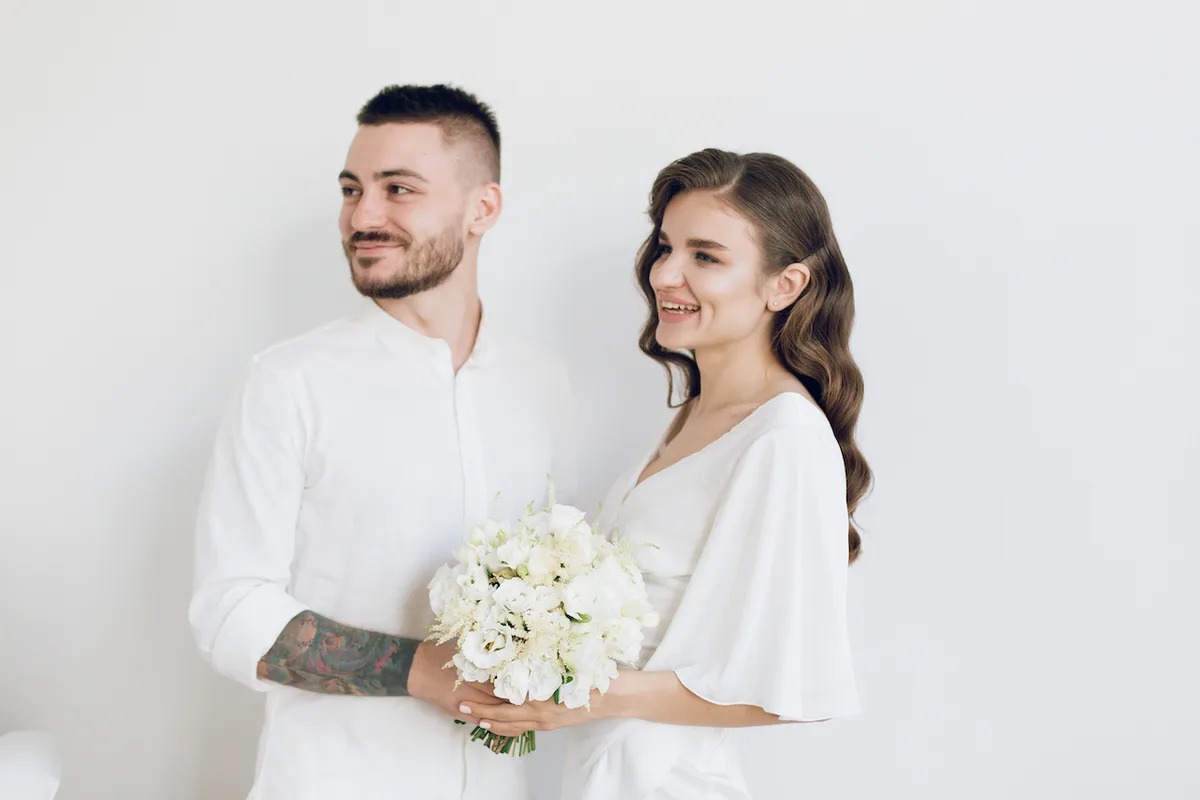 Marriage traditions in Romania
Bridal cake
This is a unique tradition for Romanians. Here, all the necessary preparations are made on the morning of the actual wedding day, and before leaving the house, the godmother of the bride as well as her own mother break a cake on her head. The pieces of cake are packed and then offered to the wedding party as well as other guests in attendance. This tradition serves as a symbol of good luck, and the Romanians believe it will bring happiness to the couple and the guests eating the cake.
Romanian Wedding Processional
The processional starts with the godparents standing by the couple's side. This is shortly followed by the parents, then other relatives and friends of the bride and groom. Some couples may hold civil and religious ceremonies on the same day; however, this tradition is commonly done in the religious part of the ceremony before the reception starts.
Ceremonial Crowns
This tradition is usually done during the church ceremony. Here, the priest places ceremonial crowns on the heads of the bride and groom as a way of blessing their marriage. After the crown is placed on their heads, a prayer is said by the priest to wish them a happy marriage filled with prosperity and joy.
Romanian wedding reception
Most couples save their wedding reception for another day because it usually lasts a long time. The average time a Romanian reception party takes is about 10 hours, and some can be up to 3 days long. The reception is held in a large venue of the couple's choice, and different courses of meals are served to the guests. During the party, different people from the wedding party as well as the guests play games and make toasts to the couples, offering them gifts and wishing them a happy married life. If it rains on a couple's wedding day, a common belief is that they will be very rich and lucky in life.
Same-sex marriages and polygamy
In Romania, marriage between two people of the same gender is prohibited and illegal under the law. Foreign same-sex spouses may be granted the opportunity to have a residency in Romania; however, same-sex unions only do more harm than good. There are no marriage rights or benefits attached to this type of relationship, and it may even attract punishment from the law.
Polygamy is also illegal in Romania. The crime of getting married to more than one person by either a man or woman is referred to as bigamy and can result in up to 2 years of imprisonment or a steep fine. Under no circumstances is a man or woman allowed to be in a relationship or marriage with another person other than their current spouse.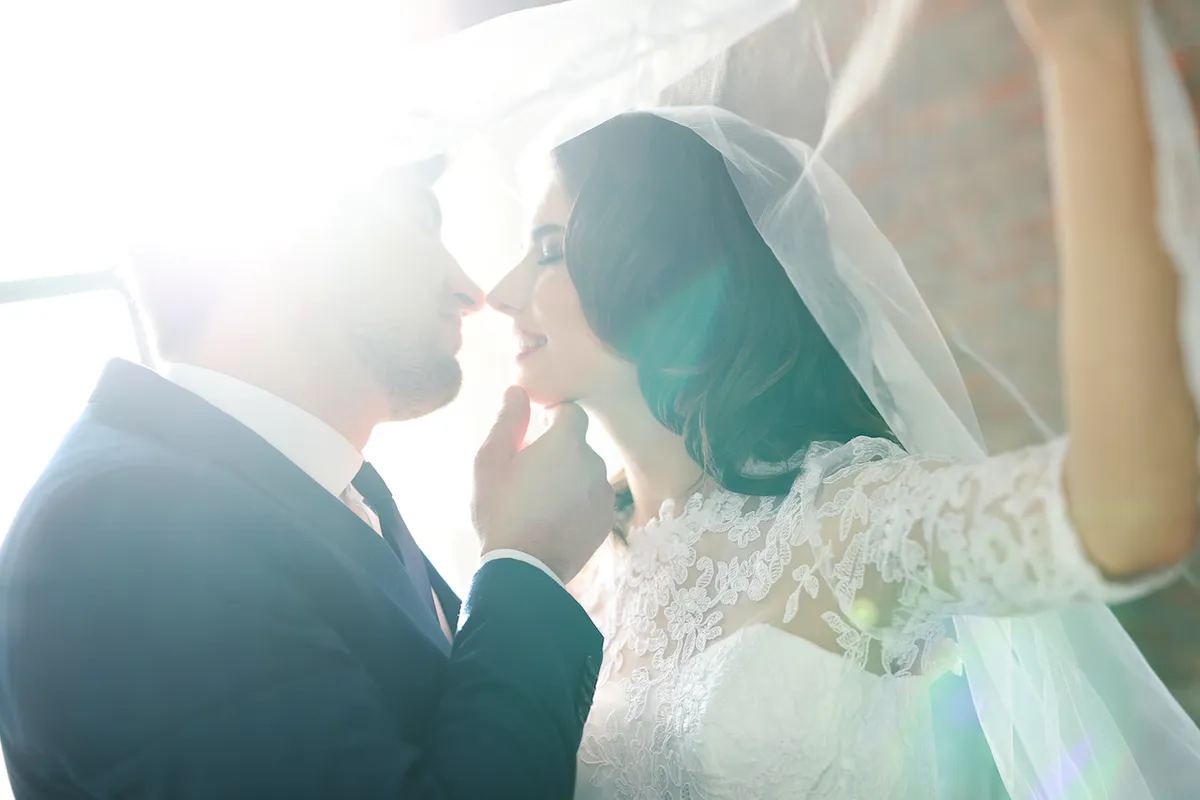 Marriage Laws and Rights, Costs and Duties
Laws and rights
Romanian marriages are founded on the country's rich customs and traditions. Like other countries in the world, there are laws guiding marriage in Romania for both nationals and foreigners alike. The legal age for marriage in Romania for both parties is at least 18 years old; minors who are 16 years old may be allowed to get married provided parental consent is obtained or a court gives permission. Only civil marriages are recognized in Romania; religious marriages can be held but not until a civil marriage has been conducted. Romanian marriages must be held at the city hall where the spouses reside.
All documents required must be submitted and verified before a marriage can be declared valid. Incestuous marriages between people who share a familial bond are prohibited by law, either through a direct link or through adoption. Both parties must be single at the time of the marriage; if one of the parties was in a marriage, he or she is expected to provide a certificate of divorce or death to prove his or her singlehood. A willing consent to the marriage from both parties must be obtained. If it is discovered that the consent was gotten through the use of force or coercion, the marriage may be declared void. Identity documents, such as both spouses' identity cards and bulletins, must be submitted to the appropriate authorities. Foreigners are required to submit their passports, which contain the page that has their Romanian visa stamp alongside a certificate of no impediment to marriage.
An original and photocopy of the birth certificates of both parties must be provided. Foreign documents must be translated by an official translator and apostilled by the court. It is the legal obligation of spouses to talk about the state of their health before getting married; a mandatory checkup must be done, and the certificate obtained must be submitted. Couples are obligated by law to submit a document containing the declaration of marriage, which must be filled out by both parties. Before a marriage can be conducted at the town hall, an application must be submitted, and it would take at least 10 days before all paperwork is verified and the marriage license is granted. Cohabitation is not frowned upon, but the rights to which married couples are entitled are not made available to cohabiting couples. Homosexual marriages are not recognized by Romanian law.
Rights
The Romanian law makes provisions for the personal rights of spouses in the country. The husband and wife have equal rights when it comes to making family decisions upon mutual agreement from both sides, as opposed to ancient times where the husband had sole authority in the home. The husband and wife have the right to demand respect for their opinions from one another. Either spouse has the right to choose whatever profession or occupation best suits his or her career path, without the imposition of the other spouse's own selfish interests. They both have the right to participate in political, social, and economic activities without seeking consent from one another. The right to own property and to dispose of it as they see fit is made available to both parties under the law.
The husband and wife have the right to influence the decision on the location of their matrimonial home as well as the right to change their name to the husband's family name or to retain their names. Both spouses have the right to procreate as they see fit and to receive mutual respect and loyalty from the other spouse. They both have the right to file for divorce if either of their rights have been infringed upon. Freedom of movement is a right that is available to both parties under Romanian law, with neither spouse needing to receive the other's permission before going out.
Costs
Romanian weddings, as stated earlier, are a way to show the country's rich customs and traditions. It is believed to be the most important event in a man's life, and as such, it has to be memorable, so an adequate budget has to be in place. The average budget for a Romanian wedding is estimated to cost between 40 and 50,000 euros. A large guest list is an important feature of a Romanian wedding.
A wedding ceremony can call up to 1000 guests, and that would easily make the budget more expensive. One would be looking at up to 100,000 euros to successfully cater to the guests. Traditional Romanian weddings require a significant amount of time and money, as they can last up to three days depending on the size of the marriage. The traditional wedding dress costs between 2,500 and 8,000 euros. The catering at the ceremony also takes up a large amount of the budget. Romanian weddings are always known to last a very long time as there has to be a rotation of vendors at the event.
Duties
Romanian couples have a variety of responsibilities and duties to their immediate and extended families. Romania is very big on maintaining familial bonds and patriarchy. Patriarchy is passed down from one male to another through generations; therefore, the duties of couples in the family are distributed according to their gender roles. The man is seen as dominant and self-reliant and is obligated to be the primary provider for the family, while the woman is expected to take care of the household and be the primary caregiver.
Women contribute to the welfare of the family, but they must consider their roles as mothers in the home and, as a result, must accept low-status jobs in order to perform their duties at home. Both parties have a duty to provide for and respect the free will of either spouse. They have a duty to give mutual moral support to one another and ensure fidelity. The husband and wife have a responsibility to ensure the total wellbeing of their children by providing adequate education and ensuring that they grow up in a conducive environment.
Final Thoughts
Most marriages held in Romania follow Christian beliefs. This is because there are more Christians in the country than all other religions combined. However, the law only recognizes and protects civil marriages. Therefore, both citizens and foreigners planning to get married in the country must complete a civil ceremony before proceeding to other types of marriages or events they want to organize.
Most marriages are usually a mixture of both religious and traditional ceremonies.
Romanians are known for having long wedding ceremonies. While civil ceremonies last only a few minutes, traditional Romanian marriages can last three days or more. Romanians must ensure they meet all the requirements and are eligible to begin marriage in the country. Any marriage held otherwise is invalid and cannot enjoy the rights and responsibilities guiding marriages in the country. We hope this article has touched on everything you need to know about marriage in Romania.
Don't make your lover wait. We're sure it will be «Yes».
Proposal will take a few clicks