Everything you need to know about marriage in Singapore
14 Mar 2023
·
19 min to read
Articles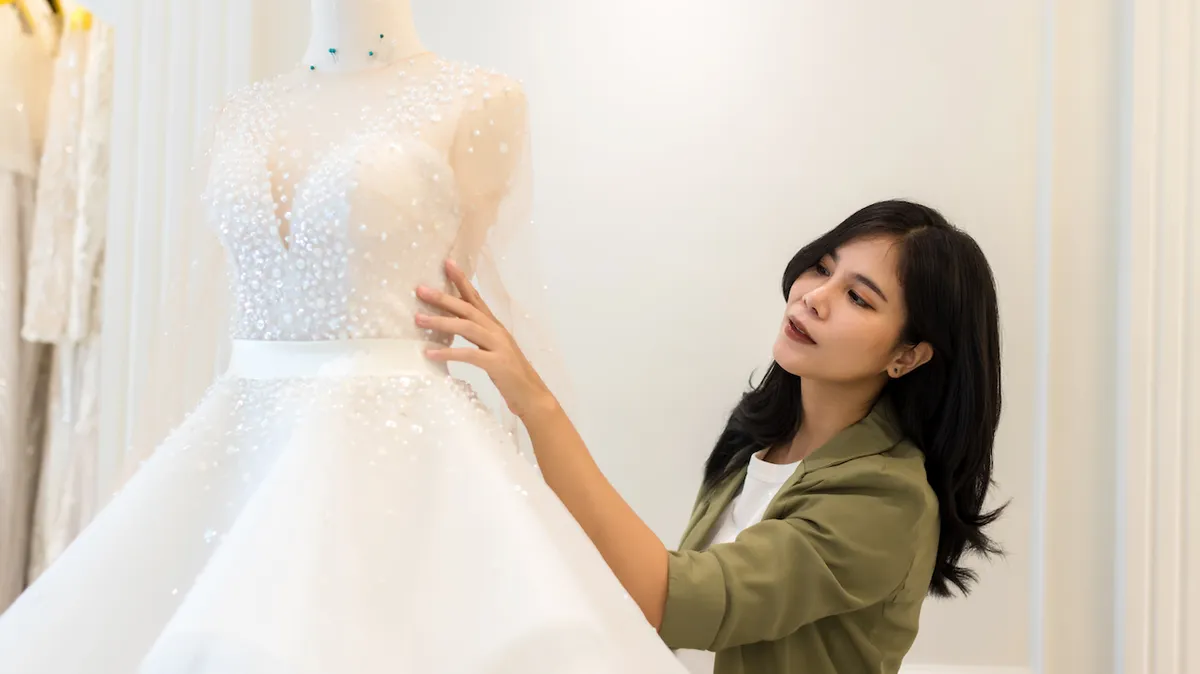 There are several customs and traditions that are unique to Singaporeans, and about 28,000 marriages are held annually in the country. The only two forms of marriage that are legally binding are civil and Muslim marriages. Islam is one of the most popular religions practiced in the country. Civil marriages are performed by an authorized registrar and held in the registry of marriage, while the Registry of Muslim Marriages (ROMM) is in charge of Muslim marriages in the country.
In Singapore, a marriage must be properly registered by both parties for it to be recognized and protected by law. Most interfaith couples opt for civil marriages because these types of marriages cannot be conducted based on the principles of Sharia law. A Muslim and a non-Muslim may only get married civilly in the country. The legal age to get married in Singapore is 18 years old.
Furthermore, this applies to both nationals and foreigners, and for a person below this age to get married, there must be a special circumstance in place as well as consent from the parents or guardians and authorization from the court. During the marriage registration, a solemnizer is appointed to verify all the required documents and ensure both parties are consenting. In Singapore, solemnization can be done through either physical presence or via a video link online. In the rest of the article, you will learn everything you need to know about getting married in Singapore.
Civil marriage in Singapore
In Singapore, most civil marriages are held by inter-faith couples, such as a marriage between a Muslim and a non-Muslim. The solemnization of a civil marriage can be done in person or through a video link and officiated by a state-authorized registrar. There are some documents that are required from couples planning to conduct a civil marriage, as well as some requirements that must be fulfilled by couples using the video link appointment option.
Required Documents
The NRIC of the groom and bride (for nationals) or passport/permanent residence for foreigners
Photocopy or digital copies of the NRIC
The document containing the licensed solemnizer's consent for
The conditions that are to be met by couples using the video link appointment option are stated below:
Working laptop or tablet with speaker, web camera, and microphone
Internet access with a good connection speed
Installation of suitable video conferencing software, such as Microsoft Teams
Confirm that both spouses can access their SingPass accounts.
Form A is a document that was obtained from the Registry of Marriage.
Installation of digital signing software, such as Eversign or Adobe Acrobat Fill
For physical signatures, the Form A must be printed.
Marriage Procedures
The couple is required to file a notice of marriage between 21 days and a maximum of 3 months before the solemnization date. This rule is to be strictly followed. Most couples getting married in Singapore file this notice online with the submission of some required documents, such as identification paperwork for the groom, bride, and two witnesses; a divorce or death certificate if one or both of the spouses were in a previous marriage that got terminated due to the death of one partner or separation; and the online payment of the required fees.
The next step in getting married is for minors to attend a mandatory marriage preparation program. The Ministry of Social and Family Development (MSF) worker must interview the bride and groom getting married, provided that they are between the ages of 18 and 21. Upon the completion of this, a marriage preparation program begins for both spouses. If one of the couples is under 18, a special marriage license must be issued, along with the consent of the parents or guardian of such a person. In some cases, the marriage preparation program must be attended by the parents or guardians.
The third step involved in getting married is the verification of documents, followed by the making of a statutory declaration. This program must be attended in conjunction with the Registry of Marriage. During the course of this appointment, a statutory declaration of one's eligibility to marry must be made alongside the required marriage application document. Couples can either attend this program online or offline. For in-person attendance, a specific date and time will be provided in the summary of the notice of marriage, while those who choose the video link option will be contacted at least two weeks prior to the appointment date.
Muslim Marriages
In Singapore, a Muslim marriage may only be held when both partners are Muslims. It is legal for a Muslim man to take up to four wives as he pleases, as long as he gets consent and is financially capable of taking care of all his wives. According to the country's laws, a Muslim is permitted to get married when the age of puberty is reached and the bride is a single woman. For this type of marriage to take place, the wali must grant the couple permission and give consent. The Wali is often the natural father, blood brother, paternal grandfather, or uncle.
If the father of the bride is alive but his whereabouts are unknown to his family and other close relatives in a Muslim marriage, the Registry will issue a petition notice summoning him to the Muslim court so that the marriage can be approved. This summons usually lasts for a period of 30 days from the time it is issued. Couples marrying according to Muslim traditions must also be at least 21 years old. A bride aged 16 may be permitted to marry in the country in some cases where parental and guardian consent has been provided, along with a special license. The maximum number of wives a man is allowed to have is four.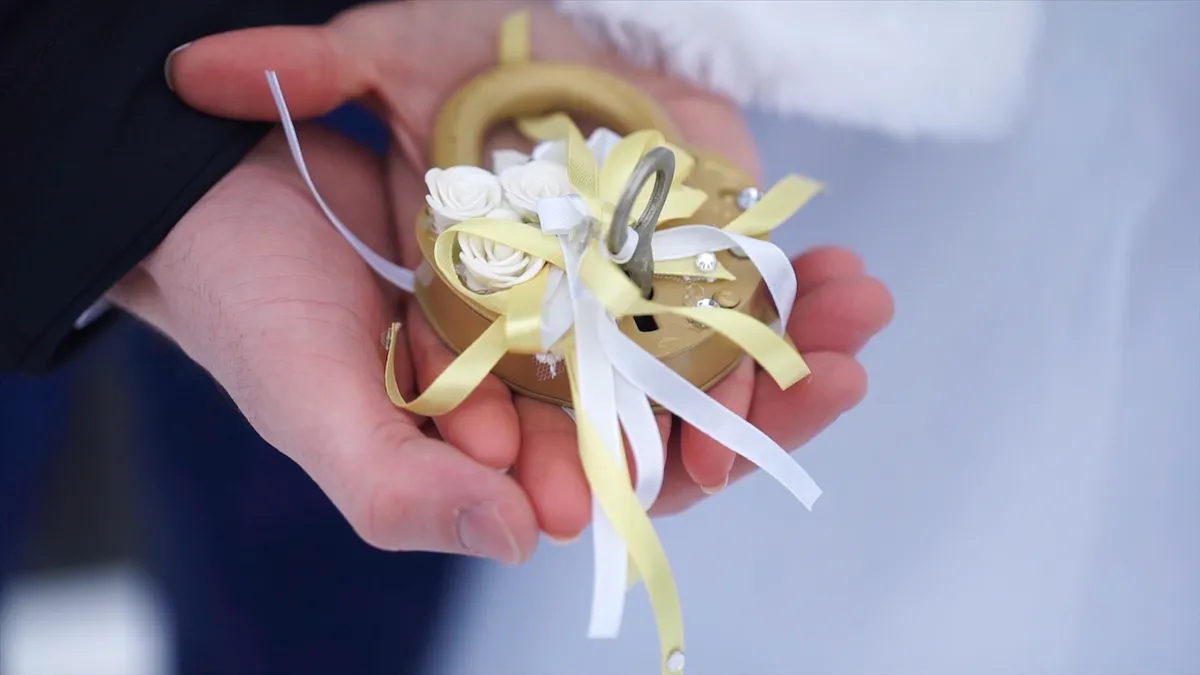 Singapore Marriage Customs
There are several customs and traditions that are unique to Singaporeans. Inter-racial marriages have allowed some cultures from the Western world and other parts of the world to mix with native Singaporeans' traditional customs. Some of the most popular marriage traditions in Singapore are listed below:
Guo Da Li
This is a tradition where the groom and his family present different gift items to the bride and her family. The bride's family may reciprocate this gesture by also sending some gift items back and welcoming each other to the family. It is customary for the gifts to be sent in even numbers. The significance behind this is that odd numbers are believed to be unlucky. Therefore, both families choose to send gifts in even numbers only.
Mangal Fera
This is a ceremonial rite that is practiced by Hindu couples. Here, the bride and groom have to walk around a small fire that is burning and exchange vows during this process. Fire is believed by the Hindus to be a purifier and sustainer of life. It is believed that fire is a sacred witness during a wedding ceremony.
It is common for the couple to have to walk around the fire in seven cycles. The cycles are meant to represent the love and promises both spouses have made to each other to be with each other during happy and difficult moments.
Picking up the bride
Here, the groom and his band of brothers or friends will have to go over to the bride's house to pick her up. However, they may be presented with obstacles such as games or puzzles by the bridesmaids before they are allowed to see this bride. This puzzle or game is usually solved by the groom with the help of his groomsmen or friends.
Tea Ceremony
This is an ancient tradition that is still widely practiced in Singaporean marriages to this day. Here, the couples present tea cups to the groom's parents, followed by other members of the family from the elders downward by age. This is usually done as a way to pay homage to their ancestors as well as all the elders. During this rite, the married couple is often presented with red packets filled with money. This is done as a way of officially welcoming them to the family.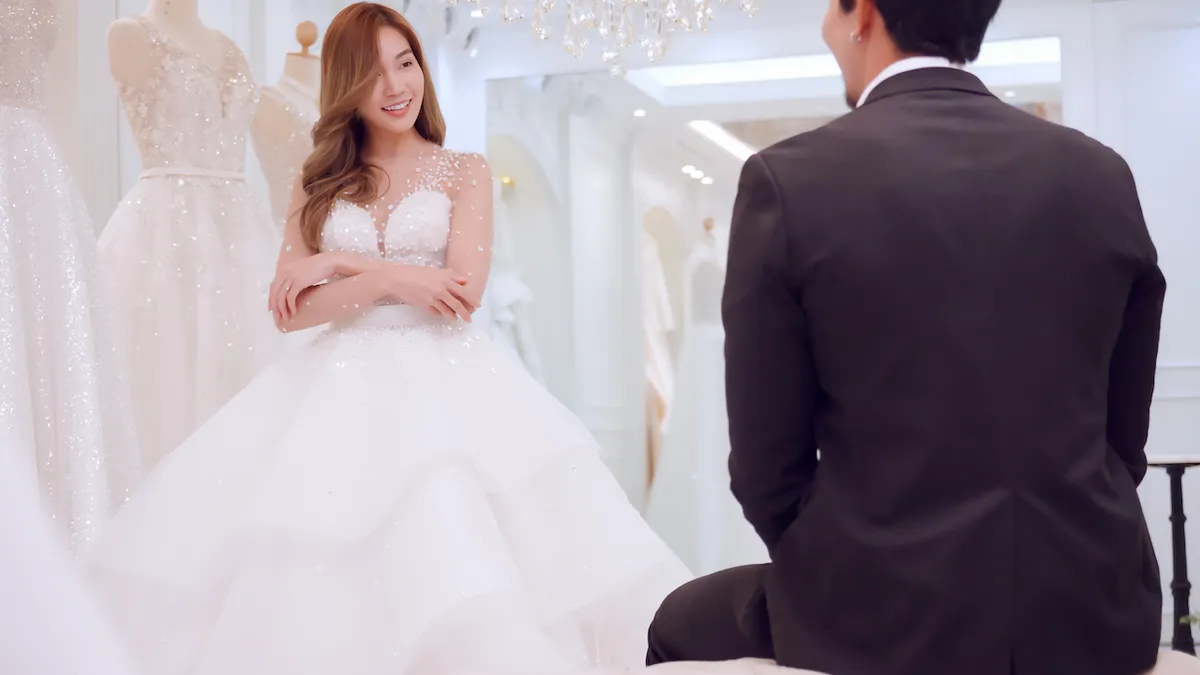 Marriage Laws and Rights, Costs and Duties
Laws and Rights
Before marriage can be recognized as legal in Singapore, there are a number of requirements and steps that have to be carried out. First and foremost, both parties must be at least 21 years old before they can be married; however, marriage between minors can be held provided they have parental consent or a court's permission. Both parties cannot be related in any possible way; they both have to be single and must give consent to the marriage.
If one of the spouses is not a Singaporean citizen, he or she has to show proof of residence in Singapore for at least 15 days before intending to Couples can file a notice to get married. If either of the intending couples was previously married, he or she has to present proof of divorce or a death certificate. A certificate of no impediment and a consent form signed by the authorized solemnizer should be submitted alongside the NRICs and passports of both parties for foreigners and those of the witnesses to the marriage, who must be at least 21 years of age. A date and time for the ceremony must be chosen at the registry of marriage. If you are not having your wedding at the Registry of Marriage, you will need to hire a solemnizer who will ensure that all of the necessary documents to make your marriage legal are in order.
Before you can pick a date for the ceremony, you have to file a notice of marriage at the registry 21 days before your intended date, and once you receive approval, you have 3 months to get married. A declaration regarding your intent to marry must be made at the registry. At the marriage ceremony, both parties are expected to bring along every necessary document, as the solemnizer would have to verify the validity of the documents before carrying out the marriage procedure. A colored copy of the marriage certificate must be given by the solemnizer to the married couples after the ceremony has been completed. Polygamy is prohibited under the laws guiding a civil marriage. The laws stated are effective for civil marriages and non-Muslim marriages only.
Muslim marriages are conducted according to the dictates of Islamic law. Under this law, the man is allowed to marry when he reaches liberty and can marry as many as four wives if he has the financial means. There are a myriad of rights and benefits that are available to couples under Singaporean law. Tax benefits are one of the rights available to couples. Couples have the right to file joint taxes, which in turn would give room for many incentives and breaks.
This right is majorly beneficial to foreigners who are trying to build businesses in Singapore. Couples are liable to receive up to $2,000 worth of spouse relief, which falls under the right to tax benefits that couples are entitled to.
Couples have the right to receive baby benefits from the government of Singapore; all this is in a bid to encourage more people to get married. Both parties have a right to directly receive inheritance and property in the event of the death of one of the spouses. However, if there has been a prenuptial agreement before getting married, you can be allowed to change the terms of the rights you are eligible for. Couples have the right to share all assets under Singaporean legislation. In the event that one of the spouses is incapacitated to take care of themselves, they have the right to demand maintenance from the capable spouse.
Costs
Due to the variety of options available to couples with respect to the various ethnicities and tribes found in Singapore, creating a proper budget for a wedding can be difficult.
The average Singaporean wedding costs around S$30,000–S$50,000, and this excludes the cost of your honeymoon; more lavish weddings cost up to S$100,000. The location for the reception, dresses, food, make-up and styling, and photography and videography always make a hole in the planned budget. For your civil wedding, it'll just cost about $42 for nationals and $380 for foreigners. It is not necessary for couples to have extravagant wedding ceremonies; a simple civil ceremony at the registry of marriage doesn't make your marriage any less legal.
Precision in planning your wedding budget largely depends on the type of wedding you are aiming for and the number of guests you are inviting. It's very advisable to have enough money to put into the planning of your wedding, as it is safer to start a family debt-free than having to pay off debts for the first few months of your marriage.
Duties
The duties expected from couples in Singapore vary from culture to culture. However, a husband and wife have the duty to fulfill certain responsibilities and obligations to one another. Couples are expected to both contribute to the welfare of the family. They are both expected to contribute to the social, moral, and material needs of the family. They should both be responsible for the provision of basic amenities such as shelter, food, and clothing for the family. In the event that the couple is unable to provide, the government provides some form of assistance. The couple is obligated to provide for the wellbeing of their children and ensure that they have access to a proper moral and educational upbringing, which would in turn make them good citizens.
Final Thoughts
Singaporean marriages are usually lavish affairs with extravagant ceremonies. Most couples usually have a traditional ceremony after the religious or civil rites are concluded, where they meet with family and friends as well as various guests to celebrate their new era. Couples (both nationals and foreigners) getting married in Singapore must ensure they fulfill all legal requirements before doing so. Both partners are required by law to be over 21 years old to get married. In cases where a spouse is between the ages of 18 and 22, they must obtain consent from their parents or guardian.
Couples getting married in Singapore have the option of filing for a notice of marriage online. In fact, there are several procedures involved in getting a marriage registered in Singapore that can be performed online. A notice of marriage must be submitted at least 22 days prior to the planned date for the marriage.
Upon its approval, the couple must get married within three months from when it is approved. The country has various traditions and ceremonial rites that are unique to it and not found in the rest of the world. In Singapore, a Muslim man is allowed to marry up to four wives at a time. Non-Muslims, on the other hand, are not allowed to marry more than one person at a time under the country's laws. We hope this article has helped you understand everything you need to know about marriage in Singapore.
Don't make your lover wait. We're sure it will be «Yes».
Proposal will take a few clicks