Everything you need to know about marriage in Spain
21 Feb 2023
·
19 min to read
Articles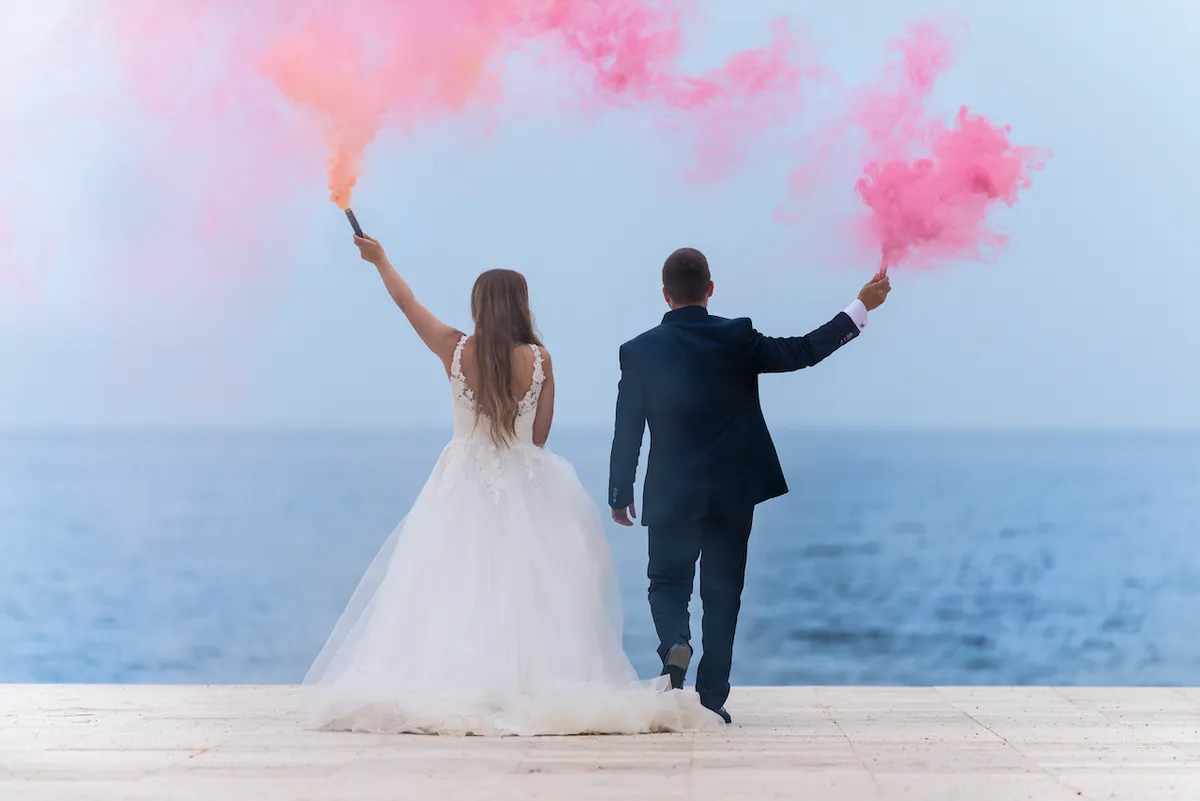 Spain, also known as the Kingdom of Spain, is a country located in southwestern Europe famous for its diverse geography and culture. Over 160,000 marriages are celebrated annually in the country by both Spanish nationals and other foreigners. Marriage is held in high regard in Spain. It is seen as a way for couples to publicly declare their love and commitment to each other and to establish a legal union that provides certain benefits and protections. There are two major ways in which marriages are performed in the country, namely, civil and religious marriages. However, couples may decide to perform traditional and symbolic weddings. In Spain, marriage is recognized both as a civil institution and a religious sacrament.
The average marriage age for both male and female spouses in Spain has increased over the years. For a Spanish woman, the average marriage age ranges between 31 and 36 years old, while that of a Spanish man ranges between 36 and 40 years old. Getting married at a later age has become a trend in the country due to a number of social and economic factors, including the desire to establish a career and financial stability before getting married as well as changes in societal norms and attitudes towards relationships and marriage. In ancient times, there used to be cases of arranged marriages; however, these types of marriages are no longer performed and are generally frowned upon by society.
In Spain, marriage is considered a personal and private matter, and the decision to get married is generally seen as a personal choice that should be made freely and without pressure from others. Therefore, most marriages in the country are based on the mutual consent and love of the couple rather than on the arrangement or influence of others. There are various marriage conditions that must be met by both spouses before they are allowed to solemnize their marriage. As you read on, you will find out more about the types of marriages in Spain as well as their popular marriage traditions. Let's get started.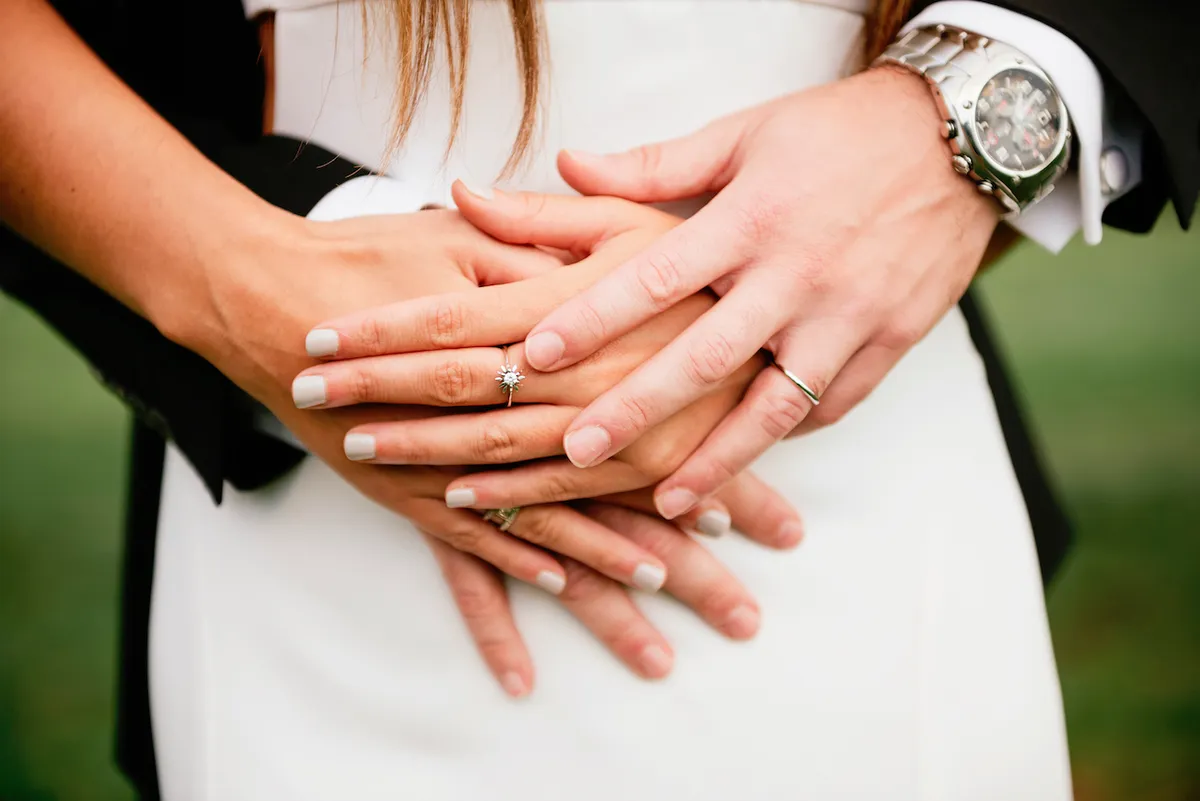 Civil marriages
In Spain, civil marriages are performed in the civil registry by a judge or state-authorized marriage officer. Civil marriages are the most common types of marriages in the country, and they include the submission of various documents and the meeting of some criteria for the marriage to be legal. All civil marriages performed by state-authorized registrars are legally binding and protected by law in Spain. To begin the process of performing a civil marriage in Spain, both partners will be required to make applications directly to the civil registry or district court where at least one of them resides.
The application form obtained by the partners must be filled out appropriately, and they must prove that they are entering the marriage under their own free will and consent. Forced marriages arranged through threats or coercion are illegal. The minimum marriage age in Spain is 18 years for both spouses; under special circumstances, partners who have reached the age of 16 may be allowed to marry. For such marriages to have a legal presence, the minors will be required to provide parental or guardian consent. There are certain major documents required from both spouses to prove their identity and marital status. Spouses from other countries may be required to request the required documents from their home country or the embassy of their home country in Spain; however, the formalities of the whole registration process may vary depending on the registry and marriage officer in charge.
Following the successful filing of all marriage documents, the marriage officer will post a notice of both spouses' intention to marry on the consular notice board for 21 days. During this period, the registrar checks to ensure there are no obstructions that may prevent the marriage from taking place, such as previous marriages or criminal activities. In Spain, the official language is Spanish, and all marriage documents must be submitted in this language. Documents obtained in other countries must be translated into Spanish and apostille by an accredited translator. The documents that must be submitted by both spouses are stated below.
Documents Required
A valid means of identification. A national ID card or passport must be provided by both partners.
Both spouses must submit copies of their filled-out application forms.
Government-issued birth certificates must be provided by both partners.
A certificate of freedom to marry must be provided by both spouses. This document will show that both partners are single and are facing no legal impediment to the marriage.
Divorce or death certificate. Either of these documents must be provided by separated or widowed partners.
Certificate of residence This must show that the partners have resided in Spain for the required timeframe before registering the marriage.
Religious marriages
Religious marriages in Spain are recognized and protected by law. Roman Catholic, Protestant, Jewish, and Muslim marriages are legally binding, and partners are not required to perform a civil marriage after solemnizing their marriage in their place of worship. Religious marriages are also quite popular in Spain. In some families and regions, partners are not recognized as being officially married until they perform a church wedding. Church weddings usually involve various criteria that must be met by both partners as well as ceremonial rites that are performed by the couple and their families.
Over 60 percent of the total population of Spain are Catholics, and most marriages are performed by an authorized priest in the Catholic Church. To get married in the church, both partners will be required to provide their baptismal and holy communion certificates. There are usually prenuptial classes held before marriages are performed in the church. The counseling classes may run for up to six weeks, and they are usually mandatory for both partners. Following the church wedding, it is customary for Spanish couples to hold a wedding reception in another location.
Marriage traditions in Spain
Cutting the Cake with a Sword
The tradition involves the newlywed couple using a sword to cut the first slice of their wedding cake. The sword is usually provided by the venue or by a member of the bridal party and is typically a decorative sword rather than a functional one. The couple will typically make a ceremonial cut together, often with the help of a member of the wedding party, and then the cake will be sliced and served to the guests.
Rice Throwing
This tradition involves showering the newlyweds with rice as they exit the wedding venue, as a symbol of good luck, prosperity, and fertility. Rice throwing is still a popular ceremonial rite in Spanish weddings, especially those performed in rural communities.
Rose Petals
This ceremonial rite involves showering the newlyweds with rose petals as they exit the wedding venue, or sometimes as they make their way down the aisle after the ceremony. Throwing rose petals is seen as a symbol of happiness, love, and good wishes for the newlyweds. The practice is also believed to bring good luck and prosperity to the couple.
Same-sex marriages
The status of homosexuality has been legal in Spain since 1979. Male and female spouses of the same sex are permitted to enter into legal relationships and marry. Marriage between two people of the same sex became legal in 2005. Most of the marriage rights and benefits enjoyed by opposite-sex partners are available to same-sex partners in Spain. Spain is one of the most LGBT-friendly countries in the world, and there is little to no discrimination based on sexual orientation or gender identity in the country.
Polygamous marriages
Polygamy is illegal in Spain. Equality between both partners is important in the country, and marriage between multiple spouses, especially those between one man and multiple women, is in direct contrast to women's inequality. The majority of marriages in the country have a monogamous nature, and cases of multiple spouses in a marriage are quite rare, even in rural communities.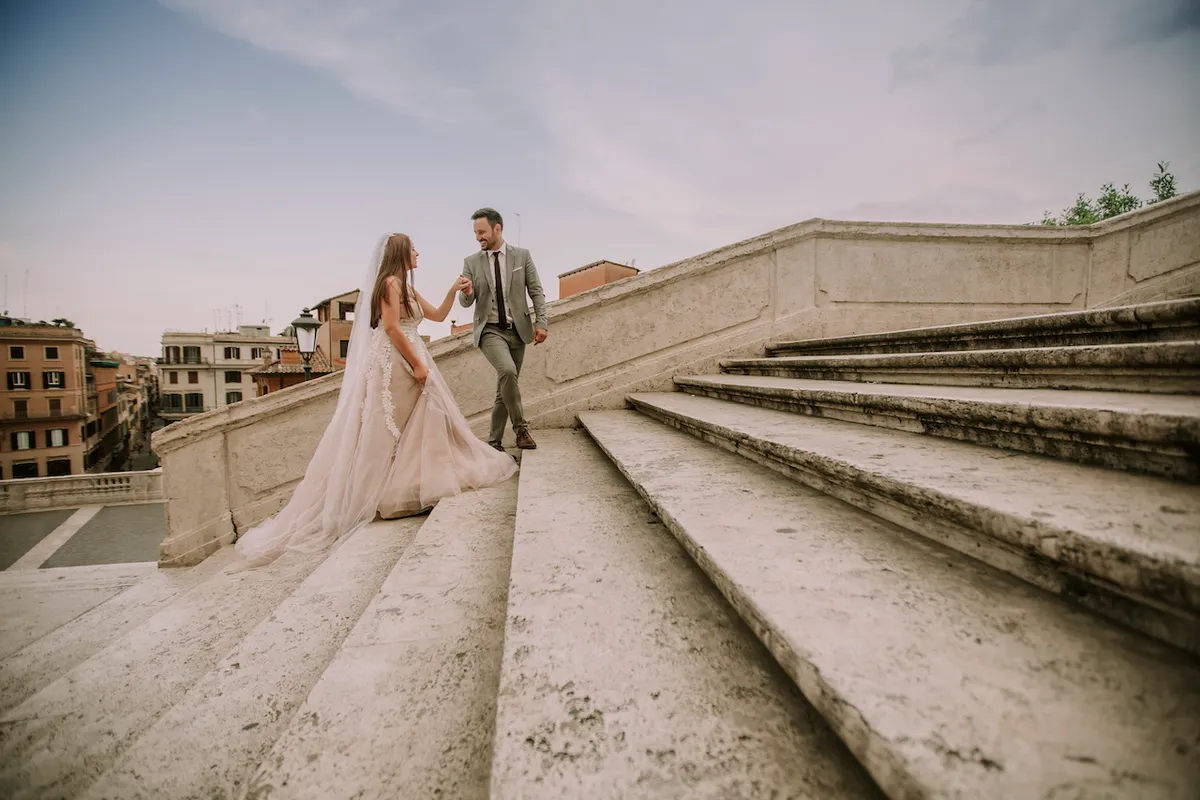 Marriage Laws and Rights, Costs and Duties
Laws
Marriage in Spain is regulated by the laws of the Spanish Civil Code. Under this law, there are very important laws that intending couples have to take note of before contracting marriage in Spain. All couples, whether foreign or national, have to fulfill the age requirement for marriage in Spain. According to the civil code, the legal age for marriage in Spain is 18 years old. However, those who are 16 or 17 years old can also get married with the consent of their parents or legal guardians. Anyone who is under the stipulated age for marriage is not allowed to contract marriage. In Spain, both civil marriages and religious marriages are allowed.
However, a civil ceremony is required to legalize a marriage in Spain. Religious ceremonies can also be performed, but they do not have legal validity. Nationals and foreigners who wish to be married in Spain must ensure that all required documentation is provided and must be valid. Both parties must provide their passports or national identification cards, their birth certificates, and proof of legal residence in Spain. In addition, foreign couples may be required to submit a sworn statement declaring their marital status, and they may also need to provide a certificate of no impediment (certificado de capacidad matrimonial) from their country of origin. Couples are required to file an application for marriage at the marriage registry, after which a marriage license would be issued.
There is a mandatory waiting period of 15 days from the date the couple files the marriage application until the date the marriage can take place. A marriage certificate in the form of a marriage book would be issued to legally married couples in Spain. Both parties must be single at the time of marriage. If any or both of the couples were previously married, but the marriage ended due to divorce, annulment, or the death of one of the spouses. The concerned party is required to provide a copy of the original divorce decree or the death certificate of the former spouse. Under Spanish law, same-sex marriage is recognized and allowed to be conducted.
Rights
In Spain, married couples enjoy certain rights and obligations that are in accordance with the country's Civil Code and other relevant laws. Some of these rights are exclusively enjoyed by married couples and are not available to the general populace. Legally married couples in Spain are considered to have the right to choose which property regime will be in effect throughout the duration of their marriage. Married couples in Spain have joint ownership of property acquired during their marriage by default, regardless of whose name appears on the title. This is known as the "community property regime."
Couples also have the right to choose a different property regime, such as separate property, by signing a prenuptial agreement. In Spain, at the death of one of the spouses, the surviving spouse has the right to inherit a portion of the deceased spouse's estate, even if there is no will. Married couples in Spain have a legal duty to support each other, both financially and emotionally. Divorce is legal in Spain; therefore, both parties have the right to contract divorce at the breakdown of a marriage. It can be obtained by mutual agreement or through a judicial process.
A couple must be legally separated for at least three months before they can initiate divorce proceedings. In the event of a divorce or separation, both parents have the right to maintain a relationship with their children. thereby granting them shared custody or visitation rights, depending on the circumstances. Married couples in Spain are generally eligible for each other's social security benefits as well as for public healthcare coverage. They both have the right to make important decisions on behalf of one another in the event that one of them is incapable of making decisions.
Costs
Marriage is one of the most important celebrations in Spain. Therefore, couples often go above and beyond to ensure that they have a memorable occasion. The average cost of a wedding in Spain is around 15,000 to 18,000 euros. This average estimate is based on the cost of catering to an average guest list of around 100 to 150 people. The cost of a venue is a major determinant when it comes to determining the total cost of a wedding in Spain. The cost of a wedding venue varies significantly depending on the location and type of venue. Prices can range from a few hundred euros to several thousand euros.
Food and drinks are typically a significant portion of a wedding budget. The cost of catering varies based on the type of cuisine, menu options, and number of guests. Other wedding-related expenses, such as the wedding attire, photography and videography, flowers and decorations, music and entertainment, etc., are also important parts of a wedding budget in Spain. It's always a good idea to set a budget and work with a wedding planner or coordinator to help manage costs and ensure a memorable and enjoyable event.
Duties
In Spain, couples have various duties and responsibilities to carry out in the home. These responsibilities are shared according to their various abilities, but they must be jointly carried out, as failure to comply with these duties can have legal consequences and may be taken into account in divorce proceedings or other legal disputes. Married couples in Spain have a duty to show mutual respect for each other's person and dignity. Spouses in Spain have a legal duty to collaborate with and support each other, both materially and morally. Married couples are expected to share the responsibilities and obligations of the marriage, including the upbringing and education of any children.
Fidelity among spouses is one of the important duties of couples in Spain. Married couples are expected to be faithful to one another and to avoid extramarital affairs, which can be grounds for divorce. Contributing to the family economy is the duty of the husband and wife in marriage. Both spouses are expected to contribute to the family's economy to the best of their abilities. In Spain, married couples are expected to live together in the same matrimonial residence, although there are certain circumstances, such as work or health reasons, where this may not be possible.
Final Thoughts
Marriage in Spain is similar to marriages in other Western countries, but there are some unique cultural customs and traditions that make it distinct. In Spain, civil marriage is the most common form of marriage.
Couples may decide to perform a religious or symbolic marriage, and there are various locations across the country perfect for weddings. Foreigners from other parts of the world are allowed to solemnize their marriage in Spain as long as they have met all the criteria for marriage in the country. This article includes everything you need to know about marriage in Spain.
Don't make your lover wait. We're sure it will be «Yes».
Proposal will take a few clicks