Everything you need to know about marriage in Sweden
2 Mar 2023
·
16 min to read
Articles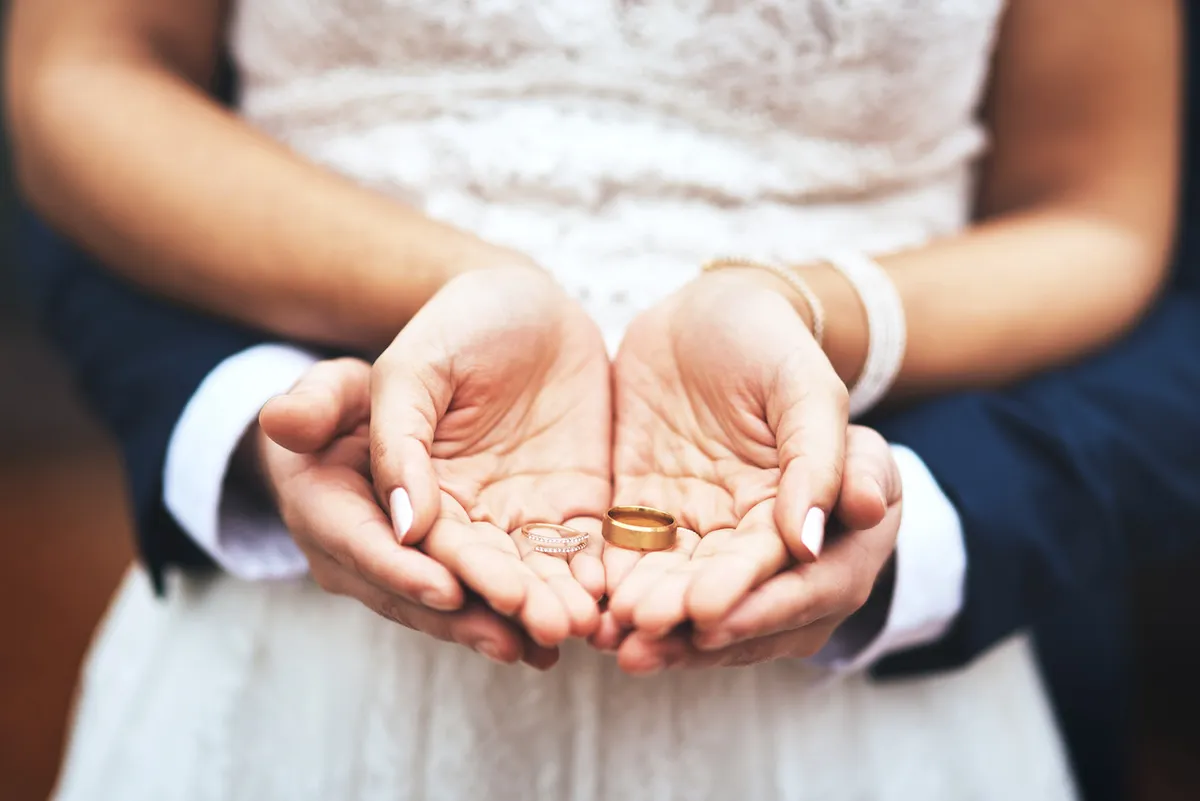 Over 90,000 marriage ceremonies are held yearly in Sweden. The country recognizes both civil marriages and religious or traditional marriages. However, a religious body must be properly authorized before they are allowed to conduct a ceremony that is legally binding. Other forms of relationships, such as de facto and same-sex marriages, are also recognized and protected by law. Most marriage ceremonies in Sweden are held in Stockholm City Hall. The beautiful building is the most popular option with both Swedish and foreign couples.
For a person to get married in Sweden, they must be at least 18 years old, and the country has strong bigamy laws. A person is only allowed to marry one person. If a partner was in a previous relationship with someone else, that relationship must be terminated before they are allowed to enter a new one. Foreigners getting married in Sweden must follow protocol and submit the required documents during the civil registration. Also, if a foreigner is not permitted to get married in their home country, they are not allowed to get married in Sweden either. As you read on, you will get to know more about the types of marriages in Sweden and the popular traditions in the country.
Civil Marriage
A civil marriage in Sweden is usually held in the city hall and conducted by an authorized officiant or civil registrar. Couples planning to get married in Sweden are required to submit certain documents, and this paperwork can vary depending on the status of both spouses. Some of the factors that determine the documents to be submitted during the marriage application process are stated below:
One of the couples is not registered in Sweden.
Both couples are registered in Sweden
One of the partners was previously married or in a partnership.
Neither of the couples is registered in Sweden, but at least one of them is Swedish.
Neither of the couples is registered in Sweden, and neither of them are citizens of the country
For a person to get married in Sweden, there are some documents that must be submitted because, without them, they would be unable to apply for a Swedish marriage license. The documents required are stated below:
A valid ID or passport
A government-issued birth certificate
A certificate of no impediment to marriage. This must have been obtained within a few months from the time it was submitted. The document shows that there is no obstruction to the marriage, such as laws in a partner's home country or other factors like other current relationships or marriages.
Single-status affidavit. This is a sworn affidavit that foreign partners may have to provide if they are unable to get a certificate of no impediment from their home country.
For foreign couples, the documents and paperwork required are generally the same as the ones stated above, although a foreigner may have to request certain documents from their home country. A single status form is required before the partners will be able to obtain a marriage certificate, and the original copy from the foreign partner's home country must be provided. If there is any case where they cannot get it, an authorized equivalent may be submitted.
Registered Unions
In 2009, it became legal for two people of the same sex to get married in Sweden. However, between the years of 1995 and 2009, it was only possible to register such a relationship as a partnership. Now, same-sex marriages include most of the rights and benefits of opposite-sex marriages. Foreigners may only have a same-sex marriage in Sweden if the laws of their home country permit it, and although these types of marriages may be held in any civil ceremony, not all religious ceremonies allow it. Some churches still frown on same-sex marriages and do not conduct this type of ceremony. Spouses of the same sex that are together as registered unions will still remain the same under the law, except if they formally convert their relationship status to marriage by a civil ceremony.
De Facto Cohabitation Partnership
This type of relationship is recognized by Swedish law. Here, two people of opposite or the same sex may live together as spouses without having an official civil ceremony. Essentially, two persons are considered to be cohabiting if they are habitually living with each other, have a couple relationship, or share the same family nucleus. This type of marriage holds many but not all of the rights and benefits of standard religious or civil marriages in Sweden.
Impediments to Marriage
The Swedish tax agency, Skatteverket, conducts an inquiry into the impediments to marriage of couples during the marriage application process. This is done to ensure there is no current obstruction, at home or abroad, that may prohibit the two couples from getting married to each other. Some of the things that are considered an impediment to marriage by Swedish law are stated below.
When either or both of the spouses are under the age of 18. The only way a person younger than 18 can get married is if they have been officially exempted by the County Administrative Board.
When one or both of the couples are still in a registered relationship or marriage with another person besides their current spouse, or
When the couples are related to each other by a direct link or are close relatives. In some cases, the County Administrative Board may grant partners permission to marry an adopted sibling.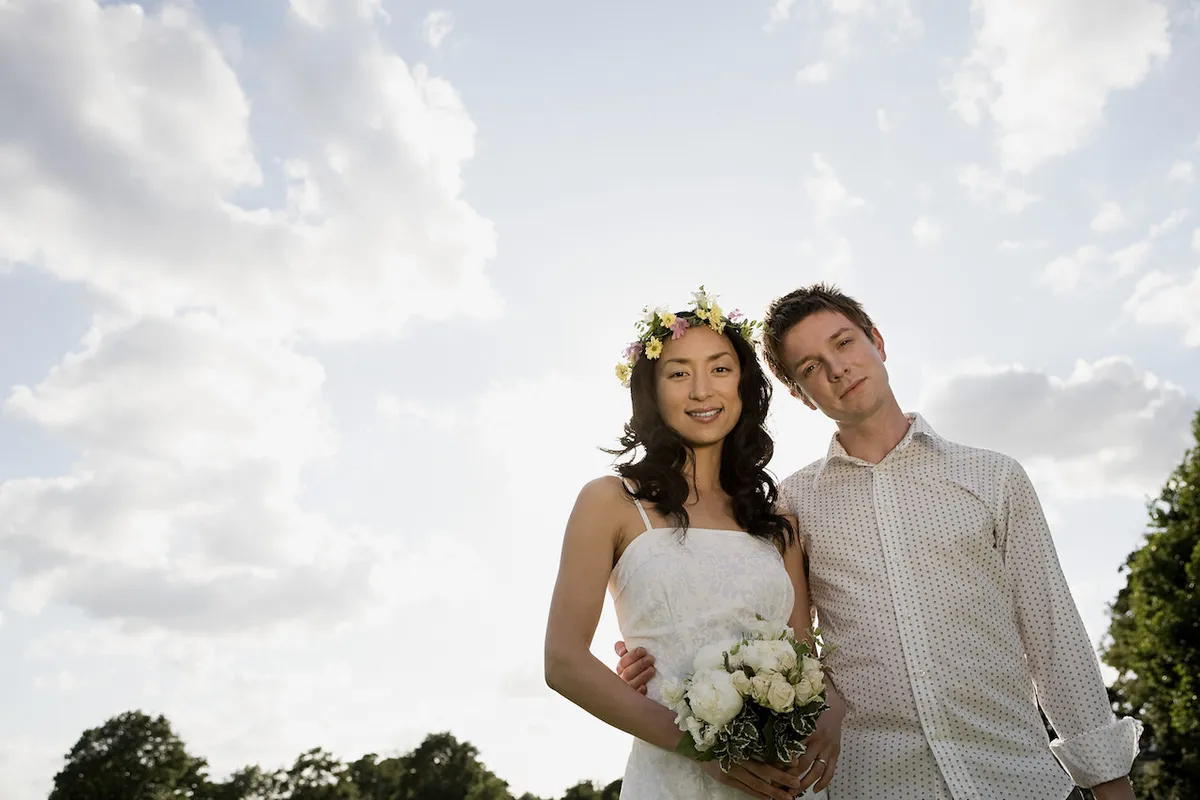 Marriage traditions in Sweden
Kidnapping the bride or groom
This is a tradition that is common in some Western European cultures. This is a fun ceremonial rite that is done where the rider or groom is kidnapped by close friends, usually after the bachelor or bachelorette party is concluded, and the other partner is tasked with the duty of locating them. This is usually expected by the partners since they already know it is a common tradition in the country. The partner that has to do the searching is usually provided with clues and puzzles they have to solve in order to retrieve their spouse.
Exchange of engagement rings
According to the old Swedish custom, a man and a woman used wedding bands during the engagement period and then switched to a second ring for the wife on the actual wedding day. However, modern Sweden now sees the exchange of rings by the couples for both the engagement and wedding ceremonies. Sometimes, some couples may use a less expensive ring for the engagement period and exchange the actual, beautiful rings on the day of the wedding.
Three rings
This is a unique Swedish wedding tradition. It is common for marriages to have only two rings in different parts of the world; however, some couples in Sweden opt for three rings. The three rings are meant to serve different purposes. One is worn during the engagement period, one is worn on the wedding day, and the last one is worn when the woman starts beating children. Although not all couples in Sweden still practice this tradition, it is still quite common, especially in rural communities.
Throwing of rice
This is an ancient wedding tradition that is still being practiced by both couples in both religious and traditional ceremonies. Here, the couples throw rice when they are leaving the church. This is used to symbolize fertility, and it is also regarded as a way of warding off evil spirits.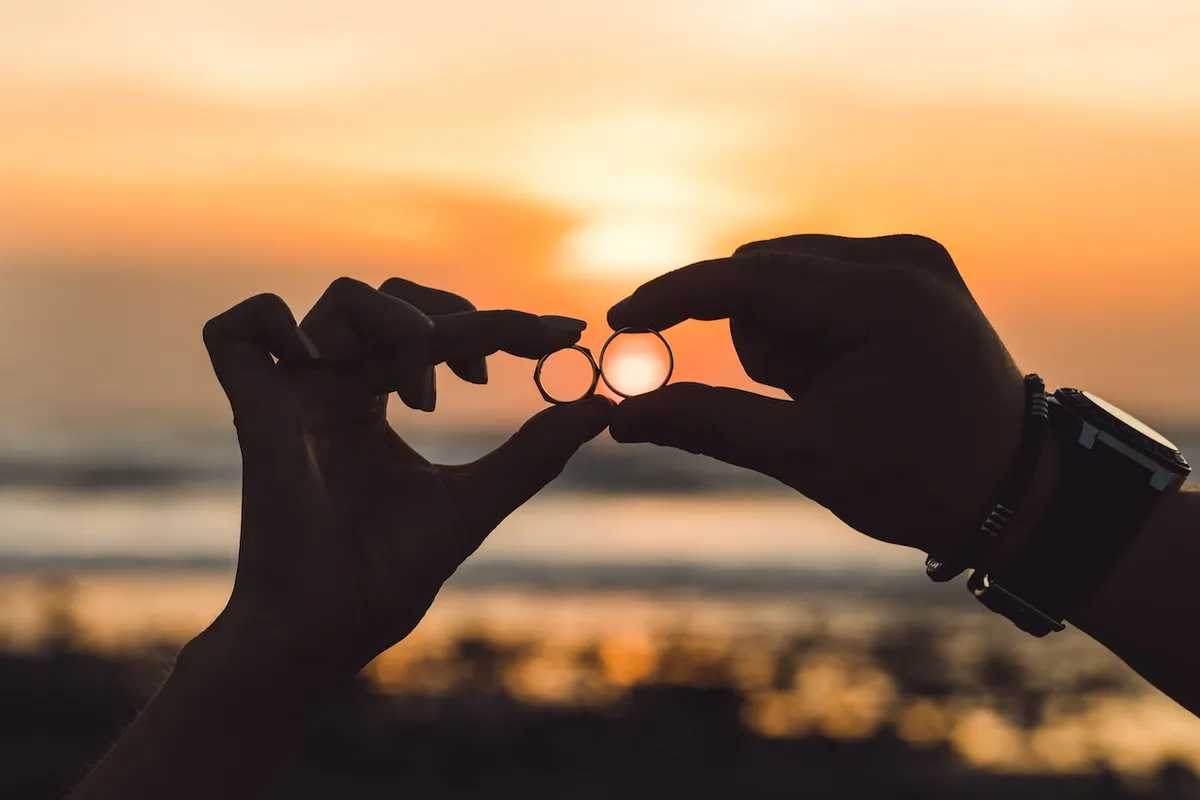 Marriage Laws and Rights, Costs and Duties
Laws and Rights
The minimum legal age to get married in Sweden is 18 years. However, the law allows certain exceptions where someone under that age may be allowed to get married after parental consent has been provided and authorization has been gotten from the family court. Same-sex marriage is legal in Sweden, and the law recognizes the union between two people of the same sex. Most of the rights and benefits of opposite-sex marriages are also enjoyed by same-sex couples. This applies to both foreigners and Swedish nationals, provided that same-sex marriage is also legal in the home country of the foreign partner. Polygamy is prohibited by law in Sweden, as a person is not allowed to be in a relationship or marriage with more than one person. A person must terminate a previous marriage before entering a new one.
Both civil marriages and religious marriages are legally binding in Sweden. Religious associations that intend to legally conduct marriages must apply to the Kammarkollegiet for the right to perform a marriage that is recognized and protected by the laws of Sweden. Any other forms of marriage held outside this box are regarded as invalid. A foreigner may not have a marriage ceremony in Sweden if there is an impediment to his or her marriage. This applies to cases where the home country of the foreigner has not permitted them to get married or one of the partners is still in a relationship or marriage with another person.
According to Swedish law, men and women have equal rights to work and earn a living in Sweden. The children have the right to go to school and to receive an education. A spouse has the right to retain the name they were previously using before the marriage or to have a joint name with her partner. Both partners have the right to file for divorce if there is a major conflict of interests and ideas between the two couples such as over maintenance or infidelity. Spouses have the right to own their separate properties and the option to have marital properties. Either partner does not have access to separate properties unless they have been given permission by their spouse.
Costs
The average cost of inducting a civil marriage in Sweden is 800 SEK. The processing of a couple's marriage license in the country attracts no fees. Some couples may have only civil ceremonies with just a few guests and their witnesses, as well as family and friends in attendance. However, couples who want to have other types of marriage, such as a traditional or religious marriage, usually spend a lot more than that.
A traditional marriage ceremony in Sweden can cost up to 60,000 SEK or more. This is depending on how deep the pockets of the couples and their families are. The three major expenses that increase the cost of the ceremony are the ring, reception venue, and catering. Couples may decide on the number of guests they want and where they would like to spend their honeymoon, as these factors also affect the general costs of the full ceremony.
Duties
Equality is emphasized by Swedish law, and a husband and wife have the duty and responsibility of loving and caring for each other as well as their children. Both spouses are obligated to provide for their own and their partners' maintenance. The husband and wife should come to a mutual agreement on who will carry out certain duties, such as the maintenance of the house and making purchases. If both partners would like to carry out these duties, they should agree on the allocation of the responsibilities to each other.
The spouses should treat each other with respect and make decisions together. Major decisions that affect the family should be discussed by both partners. The husband and wife should love each other unconditionally and remain faithful. Both partners are to care for their children and provide them with all the necessities they may need.
Conclusion
Sweden has some marriage traditions that are unique, and the country welcomes both civil and religious marriages for nationals and foreigners. This makes the country a perfect destination for destination weddings. Same-sex marriage is legal in the country and carries most of the rights and responsibilities that are in an opposite-sex marriage. Also, cohabiting partnerships are recognized by law in the country.
A person under the minimum legal age of 18 is not permitted to marry in the country except in special circumstances where the family court may provide authorization. Before couples begin marriage application procedures, they must ensure their single status is intact and there are no impediments to the marriage. We hope this article has helped you understand everything you need to know about marriages in Sweden.
Don't make your lover wait. We're sure it will be «Yes».
Proposal will take a few clicks