Everything you need to know about marriage in Tajikistan
7 Jul 2023
·
20 min to read
Articles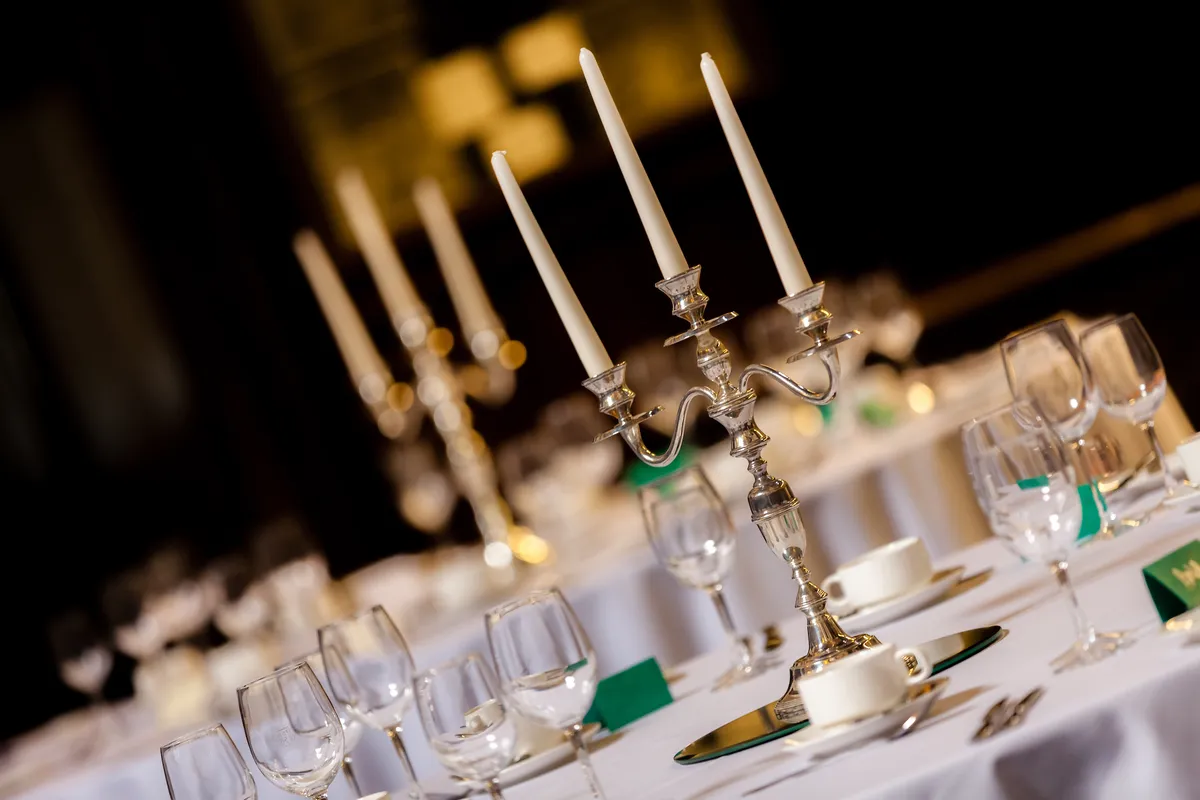 Over 70,000 marriages are performed every year in Tajikistan by Tajik nationals and foreigners from other parts of the world. Tajikistan is a central Asian country famous for being home to some of the highest mountains in the world. Marriage can be performed in a civil, traditional, religious, symbolic, or secular ceremony. It all depends on the preferences of the couple; however, only civil marriages are legally binding in the country. Despite the fact that Muslims constitute the majority of the population, all religious marriages must be registered in a civil ceremony. Most times, couples perform civil marriages before proceeding with other types of marriages so as to ensure their legal validity in Tajikistan and other parts of the world.
Tajikistan is a popular tourism country that offers travelers a spectacular mix of natural landscapes, alpine meadows, and mountain peaks. Due to the number of tourists that go to the country every year, several marriages are performed between foreigners and other Tajikistan nationals. The minimum legal marriage age in Tajikistan is 18 years for both male and female spouses. Over the years, there have been stricter laws to reduce and prevent the rate of child marriages in the country. This has led to several prosecutions of offenders; however, it has not had a lot of impact. Child marriages are still being performed in situations where marriage officials are bribed or forced marriage ceremonies are arranged. In 2011, the marriage age was raised from 17 to 18.
The norm in Tajikistan has been for girls aged 16 or below to enter marriages; however, this has changed. Spouses under the age of 16 are no longer allowed to perform marriages in the country. The age exceptions only apply to 16- and 17-year-old spouses with parental consent. Muslim marriages are common in the country, and there are cases where spouses have performed only this type of marriage, knowing full well that they will not enjoy the marriage entitlements in Tajikistan. Continue reading to find out more about how marriages are performed in Tajikistan.
Civil marriages
In Tajikistan, a civil marriage is the only type of marriage that is legally binding. This type of marriage holds legal status in Tajikistan and other foreign countries. To get married civilly, both spouses are required to go to the civil registry office to obtain the marriage application form. For a marriage to be recognized in Tajikistan, it must be registered in a civil ceremony and performed by an authorized civil registrar. The application form must be filled out by both spouses, and they must state that they are entering the marriage of their own free will. Child, early, and forced marriages are illegal in Tajikistan, and although there are cases of child marriages in traditional marriages and other undocumented forms of unions, the civil laws do not permit them.
The laws guiding the act of marriage in the country are stricter regarding the age of spouses. Both spouses must have reached the age of 18 before presenting themselves before the civil registrar for marriage. A spouse aged 16 or 17 may be allowed to marry if they have parental or legal guardian consent. In some other cases, a judge's authorization may be required. In civil marriages, the registrar has the authority to postpone the marriage ceremony or prevent it from happening at all. This may occur if one or both spouses do not meet the minimum criteria for marriage or the documents submitted for the marriage registration are invalid.
Foreign spouses who want to solemnize their marriage in Tajikistan are required to submit a certificate of freedom to marry. This document must be obtained from the concerned authorities in their home country. If they are unable to obtain it, they must submit a court-sworn affidavit of their marital status. During the swearing, witnesses must be provided to testify that such a spouse is truly single and eligible for marriage in Tajikistan. Also, both spouses are required to provide two valid witnesses during the marriage registration. These witnesses will be required to also sign the marriage application. Marriages cannot be performed by proxy or online.
Both spouses as well as the witnesses provided must be physically present during the marriage ceremony. After all the documents are submitted, the marriage officer verifies their validity. This typically takes five business days from the date they were submitted. In some cases, the waiting period may last up to 10 working days. The couple will be required to pay certain fees before they are able to obtain a marriage certificate. If couples want the marriage process sped up, they will be provided with the option of obtaining their marriage certificate in 1–3 days; however, this often attracts double the normal registration fees. The documents that both spouses must provide are listed below.
Documents Required
A valid means of identification. Tajikistan nationals may submit a national ID, and foreign spouses may submit a valid passport.
Both spouses must submit a completed request to obtain a marriage certificate.
Proof of residence This may be requested by a foreign spouse getting married in Tajikistan.
Divorce or death certificates. Either of these documents must be submitted by spouses who apply as evidence that they have legally terminated their previous marriage.
Both spouses are required to provide legal witnesses during the registration.
Payment of all relevant fees
Religious marriages
In Tajikistan, a lot of marriages are performed in a religious or traditional setting. Spouses have the freedom to perform either of these types of marriages, provided that such marriages will be registered. The only way a marriage can be legally binding is if a civil marriage is performed. Therefore, couples will need to decide if they want to perform a civil ceremony before or after the religious and traditional ceremonies are conducted. The predominant religion in the country is Islam, with over 96 percent of the total population belonging to this religion.
The rest of the population is either Christian or unaffiliated. Muslim marriages in the country are often celebrated in a moderate setting. There are different sets of ceremonies held by the wedding parties, and the celebrations last for a long time. There is a formal Nikah ceremony where the marriage contract must be signed by the bride and groom. However, this is only formal in a religious setting, and it does not hold any legal grounds in Tajikistan.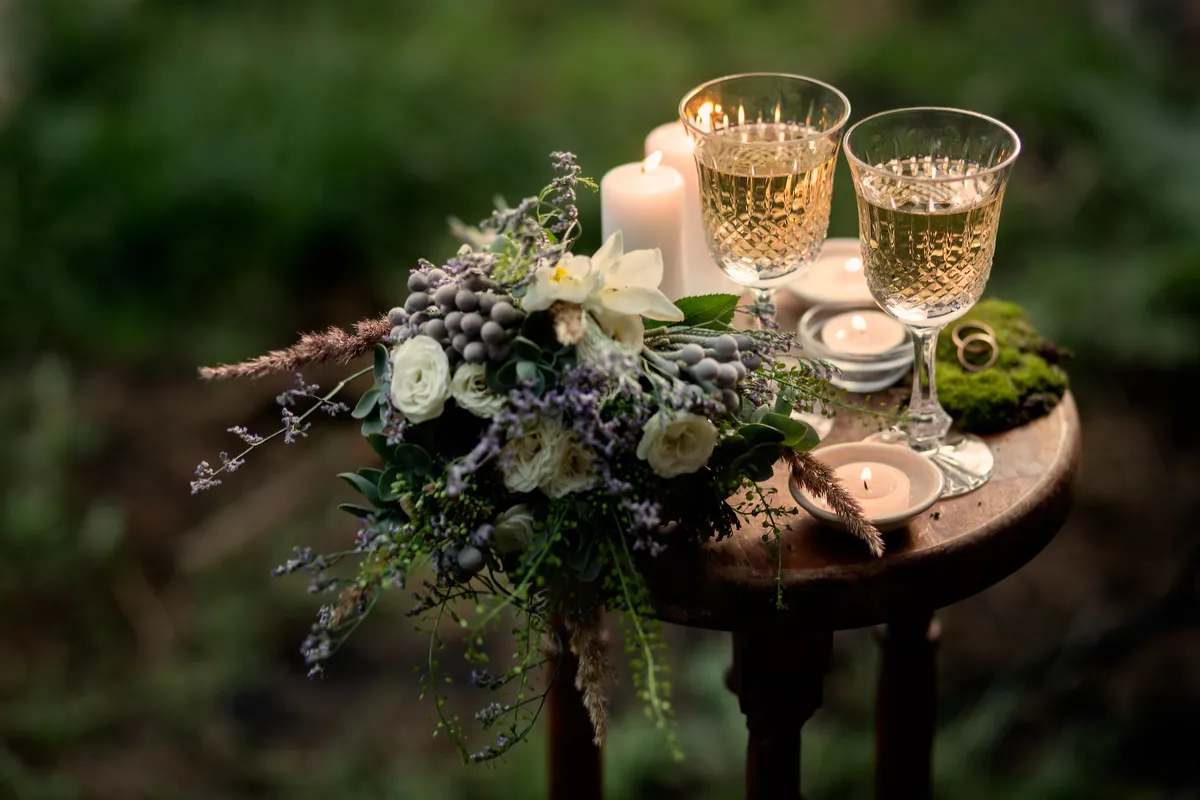 Marriage traditions in Tajikistan
Engagement Ceremony
Engagement ceremonies in Tajikistan are important events that are attended not just by families but by friends too. In some families, different engagement ceremonies are performed by both families, where one may be private with only close relatives in attendance and the other may be public.
Wedding Ceremony
Wedding ceremonies in Tajikistan are glamorous events. A lot of times, spouses will have painted a perfect picture of the day in their heads due to how important the ceremony is. An official Nikah ceremony is performed by the bride and groom before other ceremonial rites follow based on their region or community.
Wedding Feast
There is no such thing as a Tajik wedding without food. Food makes weddings in the country go round, from the pre-wedding phase of the engagement ceremony to the wedding reception. After the formal marriage ceremony is concluded, the bride and groom or their families will invite guests to a feast while dancing and having fun.
Same-sex marriages
Same-sex relationships, including partnerships, civil unions, and marriages, are not recognized in Tajikistan. Males and females are allowed to be homosexuals. Same-sex sexual activities are also legal in the country, but households headed by same-sex couples do not enjoy any marriage entitlements or benefits in the country.
Polygamous marriages
Polygamy is illegal in Tajikistan. Polygamous marriages or relationships are not permitted in the country. Even though these types of marriages are not legal, they are still quite prevalent. A lot of couples are in polygamous marriages, and there have been various debates about legally recognizing polygamous civil marriages in Tajikistan.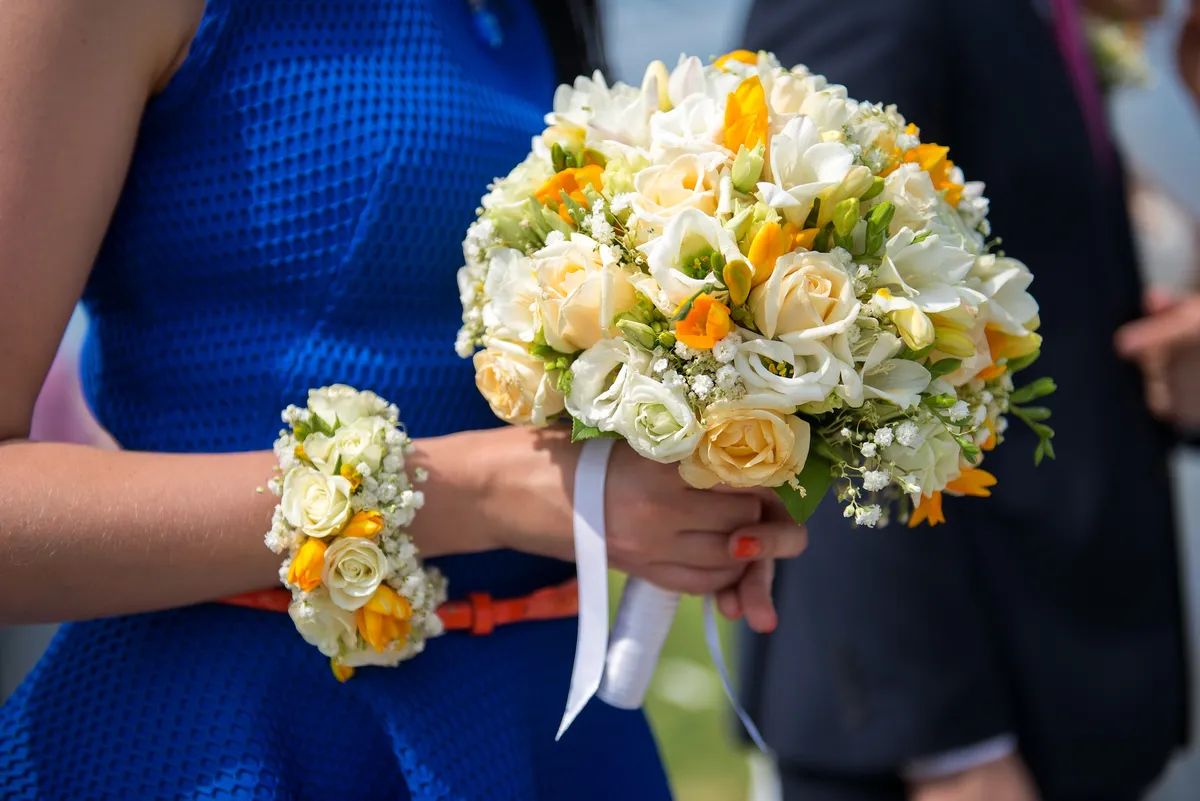 Marriage Laws and Rights, Costs and Duties
Laws
Tajikistan is not exempt from the rule that all couples who wish to get married must abide by the laws of marriage in the country. Before marriage can be allowed to take place in Tajikistan, the concerned parties must have a comprehensive understanding of the institution of marriage, be in a sound state of mind, and be capable of contracting marriage. According to the laws, polygamy is officially not recognized as legal, but it is widely practiced under the Islamic religious laws of marriage in the country. The law only recognizes civil marriages, which must be registered at the civil registry and conducted by authorized personnel.
Other forms of marital unions, such as customary marriages and religious marriages, are not recognized under the law; therefore, any marriage contracted under these unions is not recognized as legal in the country, and the parties do not enjoy the various benefits that are available to couples in marriage. The legal age of marriage is set at 18 years for both men and women, but persons who have not reached the legal age for marriage and are aged 17 years are allowed to contract marriage but only under extreme circumstances, which are not specifically defined by law. The husband and wife must give express and willing consent to marriage based on their own volition and not due to external influence from third parties.
Despite the laws and punishments placed on forced marriages in the country, many families still arrange marriages for their children and contract forced marriages because the punishments are not often enforced. Same-sex marriages are not allowed in the country because it is against the natural order of things there. Informal unions are not recognized as legal in the country, but many couples practice them. Foreigners are allowed to get married in the country provided they have the right to contract marriage in their various home countries before they can contract marriage in Tajikistan. Before any foreigner can contract marriage with a citizen of Tajikistan, he or she must have fulfilled the residency requirement, which states that the concerned couple must have stayed in the country for at least a year before marriage can take place.
Marriage between foreigners cannot be contracted at the consulate or embassy offices if the home country of the spouses is Tajikistan; it must be done according to the laws of marriage in Tajikistan. The husband and wife must not be in any existing marriage at the time of contracting a marriage agreement. If the husband and wife have been married in the past, they must be able to submit proof that the previous marriage has been dissolved by submitting a certificate of divorce or death in the case of widowhood. Couples must carry out a compulsory medical examination and present the certificate obtained alongside all other required documents, which must be verified. All foreign documents must be translated by an authorized translator and apostilled by the government of Tajikistan.
Rights
Tajikistan's civil laws guarantee couples' equal rights in marriage; however, various religious and customary laws that are not officially recognized but are held in high regard in society believe that the husband has greater rights in marriage than the wife. Under civil laws, the husband and wife have equal rights to work, earn meaningful payment for work, and apply for leadership positions and roles in the workplace, but under customary and religious laws, the woman is supposed to receive permission from her husband to be able to work, and he also has the right to stop his wife from working if he believes it is affecting her duties in the home, even if he does not have a source of income.
The civil code guarantees that the husband and wife have equal rights as the legal guardians of the children and are also entitled to exercise parental authority in the home. Couples have the right to choose their family's domicile and a suitable environment for their children's development. The husband and wife have the same right to participate in all socioeconomic and political activities without any restrictions. Couples have the right to procreate and raise children according to their various religious and moral beliefs.
Under customary and religious laws in the country, it is believed that the husband has the unilateral right to divorce his wife without any specific reason, in her absence, and through the practice of talaq, but under civil laws, the husband and wife have equal rights to contract divorce. The testimony of the wife and husband has the same legal value in court, but the husband is not allowed to file for divorce against his wife if she is pregnant or if she has just given birth for up to 18 months after childbirth.
Costs
The wedding law In Tajikistan, which regulates the cost of marriage in the country, the law states the number of people who should be invited to the ceremony and the portion of food to be served to the invited guests. This therefore reduces the excessive cost of marriage, which can take several days in Tajikistan. The cost of feeding at least 100 guests at an average wedding ceremony costs around 700 somoni, which is approximately $150. The couple's wedding attire could be purchased, rented, or even sewn.
Many couples do not have the money to buy or sew clothes, so they rent wedding attire, which costs around 100 somoni ($22). A small, traditional wedding would cost around $1,000–$2000, excluding the cost of the dowry. The law has assisted many couples in lowering their marriage costs and saving for their future married lives. If the new law on the cost of marriage and the average number of guests at a wedding are not obeyed, offenders are punished by paying a fine, which is estimated to be around 900 somonis.
Duties
Despite the equal distribution of duties in the home specified by country law, customary laws have a strong influence in these areas. The wife is obligated to take care of her husband and obey him at all times; she must be responsible for the care and welfare of the family as well as the welfare of her in-laws. The husband has a duty to take full authority over the home; he is expected to be self-reliant, dominant, and authoritative. He is obligated to provide for the needs of the family; he must ensure that all the material and nonmaterial needs of the family are met at all times.
The wife is obligated to make herself available to her husband at all times, and she is entitled to receive maintenance from her husband for herself and the children. They both have a duty to protect the family from any form of harm or violence that might come to them; the couple must also ensure that no form of disrespect comes to the family name.
Conclusion
Tajikistan has various unique marriage traditions that are performed according to religious beliefs and the regional customs of the bride and groom. The respective families of both sides play an active role in the marriage preparations in Tajikistan.
The payment of dowry is no longer performed in all marriages in the country. A marriage would not take place in ancient times unless dowry was paid as tribute for the bride; however, not all Tajik families still follow this tradition. This article includes everything you need to know about marriage in Tajikistan.
Don't make your lover wait. We're sure it will be «Yes».
Proposal will take a few clicks