Everything you need to know about Marriage in Turkey
25 Feb 2023
·
16 min to read
Articles
Over 500,000 marriage ceremonies are held in Turkey yearly. Turkey is a conservative country, and ancient marriage traditions are still followed in marriage ceremonies. However, over the years, some new traditions have joined the old ones. The only marriage recognized and protected by law in Turkey is a civil marriage. A civil marriage must be performed by an authorized officiant, and the couples must declare their intention to get married and obtain a marriage license and certificate. Only when a civil ceremony has taken place can other forms of marriage take place. Religious and traditional ceremonies are usually held by couples after the completion of the civil ceremony. Partnership relationships and same-sex marriages are prohibited by law in Turkey.
Marriage ceremonies are very significant events in the lives of Turks. The wedding nuptials are often celebrated with food, drinks, music, and dancing. According to the old tradition in Turkey, when a man is old enough and ready for marriage, his family searches for a suitable potential wife for him. This is usually done by the parents and family elders. In modern day Turkey, this tradition is no longer common, and only some families in the rural communities still practice it. Couples are allowed to meet and get to know each other before deciding if they want to get married to each other.
Once two partners have chosen each other, it is customary for them to meet with their families and request the acceptance and blessings of parents from both sides. If both families are satisfied and the groom has gotten permission to marry the bride, he can then officially ask for her hand in marriage. When she says yes, an engagement party is usually held where the couple gets to say how much they mean to each other and exchange rings. As we proceed, this article will explain every major subject and the rites of marriage in Turkey.
Civil Marriage
This is the only type of marriage that is legally binding in Turkey. Couples are allowed to hold religious or traditional marriages before or after civil ceremonies. The most important thing is that a civil marriage be held by either Turks or foreigners. There are different conditions under which both foreigners and nationals are allowed to get married. A foreigner can only get legally married in Turkey if he is legally allowed to marry in his own resident country. Foreign couples who plan on getting married in Turkey must go to the ambassador's office or consulate in Turkey to have their ceremony performed by a Turkish authority. The couples that have concluded their civil registration are then allowed to have religious ceremonies. The most popular religion in Turkey is Islam. Before a civil ceremony is allowed to take place, there are certain conditions that must be met by the foreign couples as well as the nationals. These are stated below:
Conditions for Foreign Couples Getting Married
There are some things that must be known by foreigners planning a marriage in Turkey. Foreign couples are to be aware that civil marriages are the only type of marriage ceremony that is recognized and protected by law. Only an authorized marriage office is allowed to conduct a civil marriage between a Turk and a foreigner or between two foreigners. There are some legal barriers since not all marriage laws in the resident country of a foreigner may be the same as those of Turkey. If a foreigner is not permitted to get married in his or her home country, then they are also not allowed to marry in Turkey. A marriage certificate obtained in Turkey is legally binding in every other country in the world.
Only Turkish authorities that are entitled to perform civil ceremonies are allowed to unite couples in marriage. To get married in Turkey, you must request proof that you are allowed to marry in your resident country. Couples can obtain this document in two ways: either by requesting it from authorities in their home country or by getting it from the embassy of their country in Turkey. Generally, the conditions for marriage as well as the documents required to hold civil marriages in Turkey are the same for both Turkish nationals and foreign citizens.
General Conditions for Marriage in Turkey
Certain conditions must be met by all couples planning to hold their wedding in Turkey. These are stated below:
Both partners must be at least 19 years old. If one or both partners are below this age, they must request parental consent.
Both partners are not mentally ill.
The spouses are not close relatives and are not related by blood.
The spouses are not in any current marriages with someone else in Turkey or any other foreign country. If any of the spouses were in any previous marriage, proof of marriage dissolution or marriage must be provided.
Required Documents for Turkish Marriages
For a marriage to be legalized in Turkey, the marriage certificate must be submitted by the couple to the official authorities. The list of documents required for Turkish marriages is below.
An international passport
A government-issued birth certificate. This document must include the parent's name as well as an affix and apostille to the original.
A single status certificates. The original document must be presented by both spouses to show they are single and not in any registered relationship or marriage with anyone.
Photos. These are to be colored photographs printed on a white background. 6 pieces of photos that were recently taken, at most, 6 months ago
Residence permit for foreign citizens that has been translated into Turkish
A notarized permit to get married issued by the home country or embassy in Turkey
Healthcare certificate that has been duly notarized and translated by an accredited translator.
A foreign citizen is usually only able to marry a Turkish citizen if they have been living in Turkey and have a residence or work permit. Every Turkish city has its own civil marriage registration office, and the documents required by each office may vary. Upon filing an application to get married in Turkey, a foreign partner must have a valid residence and/or work permit. This requirement must be met before a legal marriage ceremony is allowed to take place.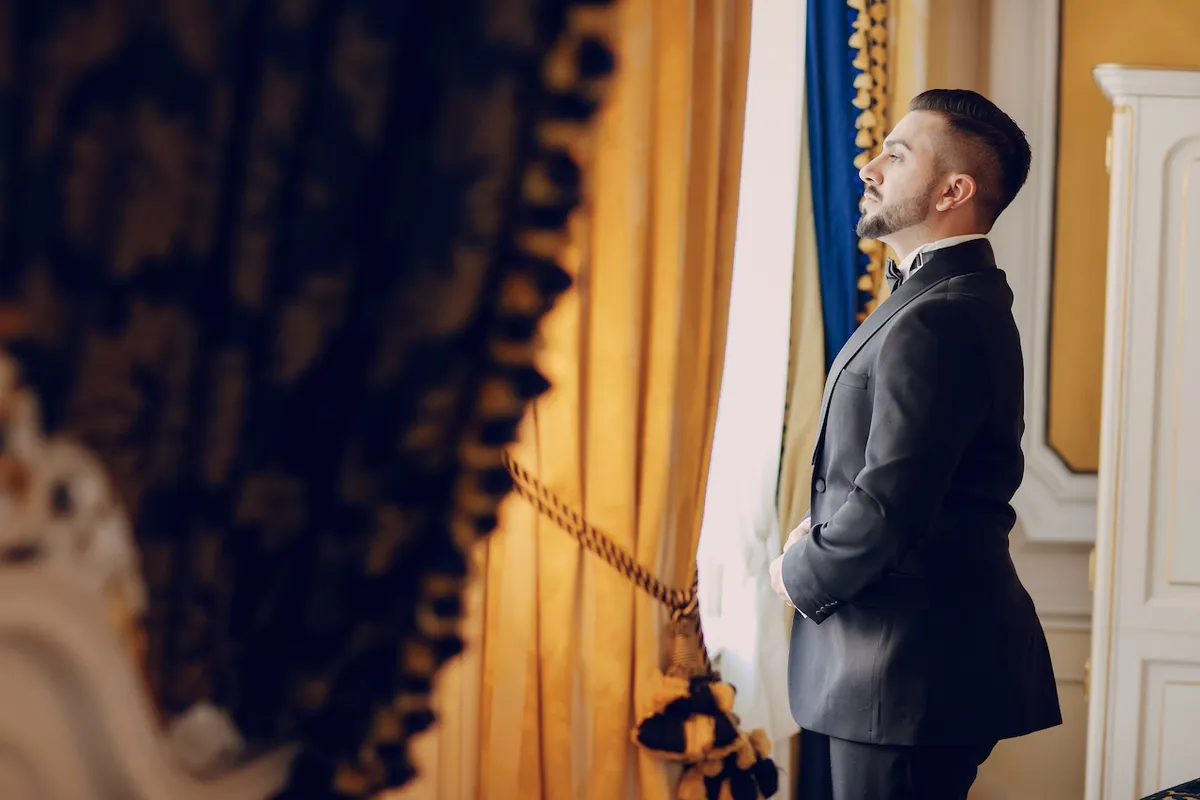 Marriage Traditions in Turkey
There are some ceremonial rites and rituals that are quite unique to Turks. Some of these traditions are stated below.
Promise Ceremony
This is popularly referred to as "Söz kesmek" in Turkey. After a groom asks for the hand of his bride in marriage, the promise ceremony follows. This is usually held on the same day. This rite involves the tying of simple rings together with the use of a red ribbon. These rings are placed on a silver tray and presented to the couples so they can wear them for each other. Once the red ribbon is cut, the ceremony is completed.
Engagement gifts
Turkish nationals refer to this tradition as "nişan bohcasi," where gifts are shared by both families as a form of appreciation for each other. Different kinds of gifts are distributed between the families. These may include practical items like perfumes, towels, slippers, kitchen utensils, shoes, clothes, etc. According to past traditions, families wrapped the gifts in lavishly decorated large scarves.
However, the exchange of gifts in modern Turkish marriages is different. Gifts are often packaged in small chests or baskets. This rite only happens after the completion of other pre-wedding ceremonial rites. The groom and his family have to go to the bride's family and officially ask for her hand in marriage. The bride's family may request some time to make a decision. If they are satisfied and accept the proposal of the groom, the couples then proceed to get engaged and exchange rings.
Coffee, salt, and pepper
This is a traditional ritual that is meant for comical purposes. This ceremonial rite is held during the pre-wedding phase, where the bride prepares Turkish tea and then offers it to the guests. This is usually the day the groom, his parents, and other family members go to her house to officially ask for her hand in marriage. Then the tea offered to the groom is sweetened with salt instead of sugar by the bride. The groom is presented with two options: either to spit the tea out or drink it. If the groom drinks the tea without complaint, everyone considers it a positive sign. If he struggles to drink the tea or spots it out, the moment may get ruined, or it may cause everyone to share a big laugh.

Marriage Laws and Rights, Costs and Duties
Laws and Rights
Same-sex marriage is illegal in Turkey. Any marriage held by partners of the same sex is not recognized by law, even though up to 27% of Turkish nationals support it. The legal marriage age in Turkey is 18 years. This goes for both boys and girls, and anyone younger than 18 who wants to enter a marriage must get the consent of their parents or guardians. For a court to issue a divorce order, some conditions must be met and presented by the partner requesting the divorce. These are instances in which one or both partners are mentally ill, commit cruelty or adultery, are convicted criminals, are addicted to alcohol or other hard drugs, or have deserted their partner and children for more than six months.
A partner is not allowed to enter a marriage if he or she is still in a previous marriage that has not been nullified. Before a civil marriage is held for the couple, all required documents are to be submitted to the authorized registrar's office. A period of 300 days must pass before a woman who just got divorced is allowed to remarry. Both spouses share equal rights and status and are both allowed to work and earn a living according to Turkish laws.
Costs
The amount of money spent on a Turkish wedding ceremony depends on the kind of ceremony performed as well as how wealthy the partners and their families are. The average cost of a marriage in Turkey is $3000-$5000. This is the basic cost range, and many couples hold ceremonies that cost a lot more than this amount.
Some of the expenses that make up the wedding cost include pre-wedding consultation fees and other rituals; charges and fees from the local municipality; the bridal dress, bouquet, and other ornaments; transportation; catering for the guests; and so on. Couples can choose whatever scale they prefer for their ceremony.
Duties
There are duties and obligations a husband and wife owe to each other and their children in a Turkish marriage. Traditionally, Turkish men are the heads of the family and are expected to provide basic necessities such as food, clothing, and shelter for their entire household. Women are the homemakers who manage all activities and financials at home and make sure everything is progressing in a normal manner.
Modern marriages are about equality, and both partners are expected to love and care for each other. Both parents must ensure their children are loved and comfortable. There can be an agreement on who carries out which responsibilities in the family. The couples may also have a joint account and support each other financially and emotionally.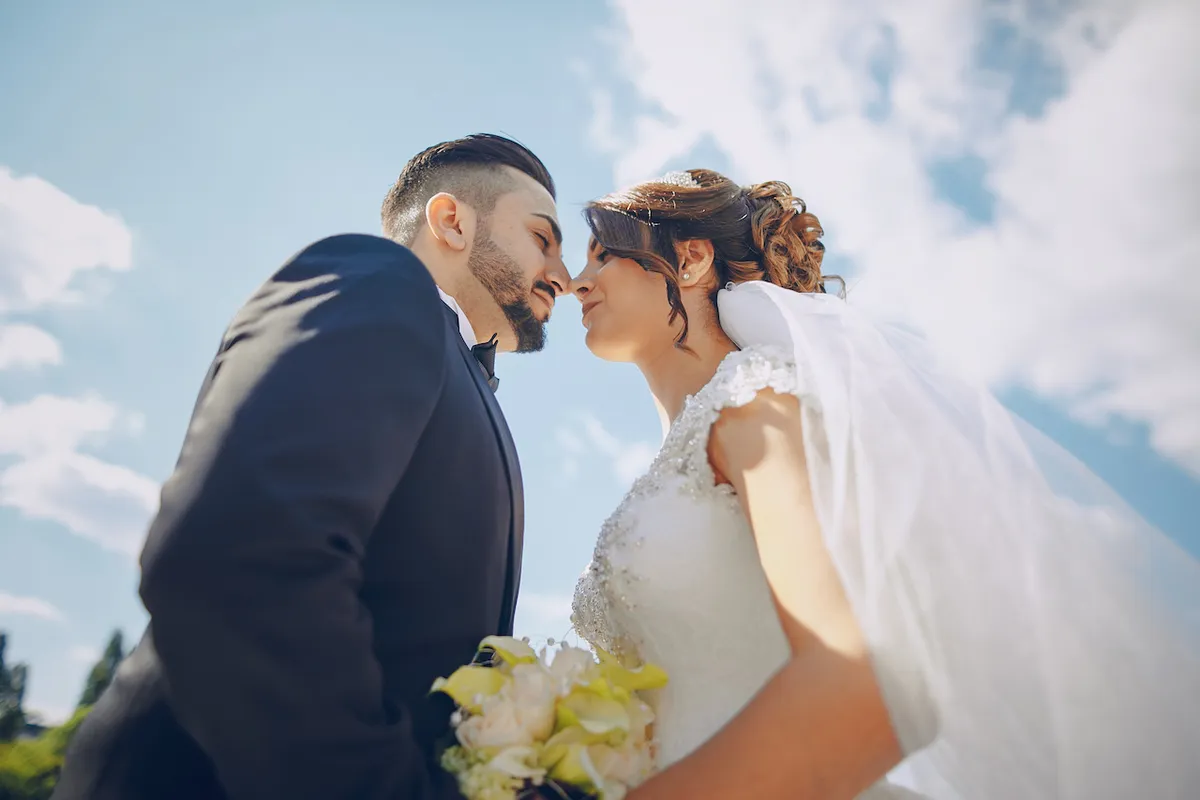 Conclusion
Marriage traditions in Turkey have changed a lot over the years, and most modern couples now perform some sort of western wedding rites in their own traditional Turkish marriage. This is not the case everywhere, though, as there are still several couples that perform some of the ancient Turkish customs and traditions. Most of these couples are usually in rural areas or small communities. Traditions like the public announcement of a woman's single status and arranged marriages are no longer common in Turkish ceremonies.
A civil marriage is the only type of marriage that is legally binding in Turkey. Couples have the option of holding other types of ceremonies, such as religious, symbolic, secular, or traditional weddings. Most citizens of Turkey are Muslims, and the religious wedding ceremonies are officiated by imams. This article discusses in full detail everything you need to know about marriage in Turkey.
Don't make your lover wait. We're sure it will be «Yes».
Proposal will take a few clicks