Everything you need to know about marriage in Uganda
7 May 2023
·
21 min to read
Articles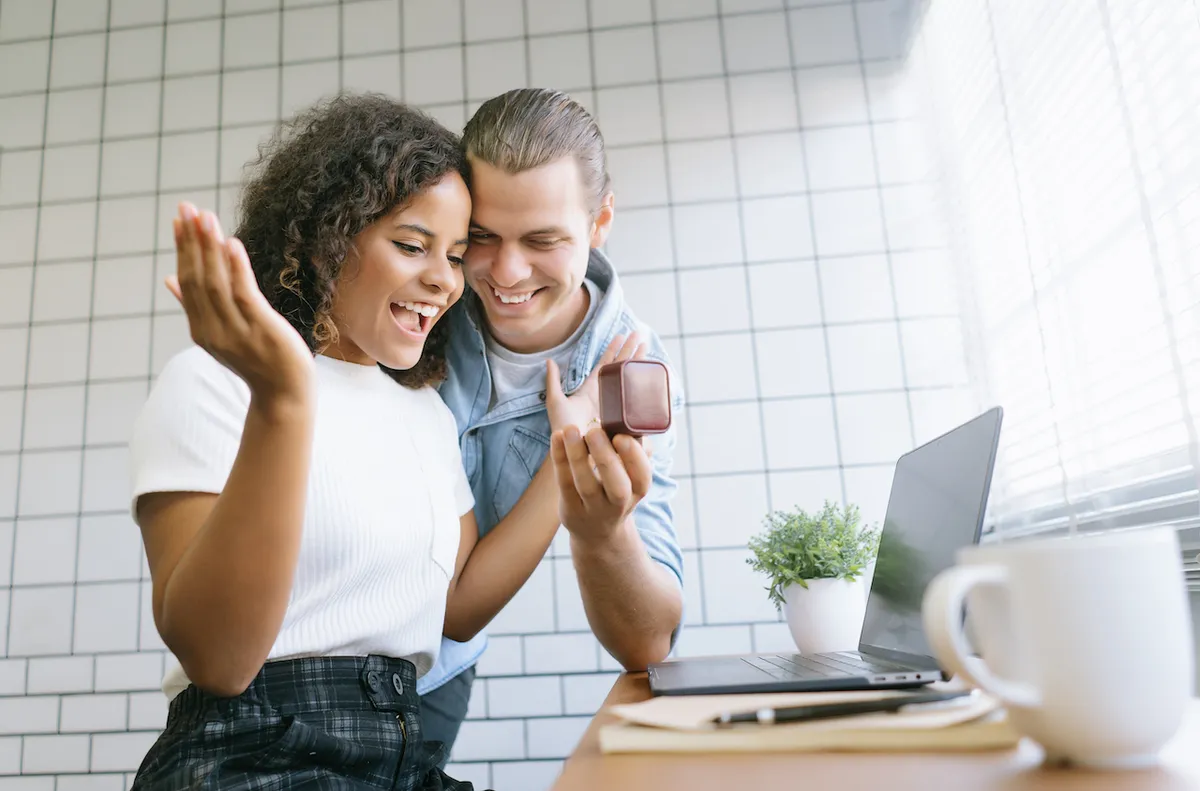 Thousands of marriages are celebrated every year in Uganda by native Ugandans and other foreigners in the country. The marriage laws of the country are quite favorable, and the procedure for getting married is uncomplicated. The East African country is popular for its wildlife, waterfalls, and natural parks. There are various top wedding locations where couples are able to wed each other, with some of them including the Munyonyo common wealth resort, the Sheraton hotel, the Kampala Serena hotel, and the Kabira country club. There are up to five major types of marriage that are widely recognized and protected under the laws of the country. These include civil, customary, Christian, Hindu, and Muslim marriages. The simple implication of this is that the country accepts civil, religious, and traditional marriages without any constraints on each other.
The country has set the minimum marriage age at 18 years old. Spouses who plan to get married in the country must have reached this age before proceeding with any marriage plans. In some cases where parental or guardian consent is provided, a spouse who is 16 or 17 years old may be permitted to marry. The number of child marriages in Uganda has skyrocketed over the years, with girls younger than the age of 16 entering marriages either formally or informally. There have been various efforts made to prevent child marriages in the country. Any marriage performed when the legal age has not been reached by both spouses is deemed illegal in the country. The rest of the article will help you learn more about the types of marriage and their traditions in Uganda.
Civil marriage
In Uganda, a civil marriage is legally binding and can be performed by both Ugandans and foreign nationals. This type of marriage is conducted by an official registrar of marriages and takes place at the office of the registrar of marriages. Marriage ceremonies at the district level are performed by the Chief Administrative Officer (CAO). The basic rules for getting married are quite simple. The law states that you must be at least 18 years old at the moment of registering the marriage, single, divorced, or widowed, and not in any form of marriage, both at home and abroad.
A notice of marriage form must be filled out by both spouses with their correct details, such as their names, ages, marital status, residence, and occupations. All the required fees must be paid during the marriage registration to ensure spouses are able to get their marriage certificate. After the notice form has been duly completed, it must be submitted to the registrar of marriages of the district or municipality where at least one of the spouses resides.
The notice of marriage is then published on the notice board of the district registrar of marriages for a period of 21 days. During this time, the concerned parties and authorized check determined whether there were any current obstacles to the marriage by anyone or anything. If all goes well and there are no issues, the ceremony can take place. Spouses must keep in mind that the civil marriage must take place within 21 to 90 days of the waiting period expiring. Marriages are generally celebrated between 10 a.m. and 4 p.m. on weekdays only. The documents that must be submitted by spouses are stated below.
Documents required
A valid means of identification. The spouses are expected to submit a national ID card or valid passport.
Proof of address This document is referred to as an "LC-1 letter" and it must be submitted by a spouse to show how long they have lived in the district where they plan to get married. The rule is that the spouse must have stayed in that district for at least 15 days.
Both spouses must present two adult witnesses who are within their legal capacity to act as such.
Both the bride and groom are required to submit one passport photo.
Foreign spouses must submit a single status certificate or obtain one from the civil registration office in their home country to show that they are not in any current marriage.
Divorce or death certificate. Separated or widowed spouses must submit one of these documents to prove that their previous marriage was legally ended.
Refugees getting married must obtain a letter from the office of the prime minister to serve as evidence of their marital status.
A birth certificate and parental consent may be required from spouses who are under the age of 18.
Proof of payment of all required fees must be submitted by the spouses.
Foreign nationals must notarize and apostille documents obtained from authorities in their home country at a consulate or embassy. This will prove the legitimacy of such documents. Also, they must be translated into Swahili or English by an accredited translator.
Religious and customary marriage
The major religions in Uganda are Christianity, Islam, and indigenous religions. The majority of the people living in the country are Christians, with the largest percentage belonging to the Roman Catholic Church denomination. Others include Anglican and Pentecostal churches. Religious and customary marriages are both legally binding in the country. Churches and other religious bodies are able to conduct marriages that are fully recognized and protected on their own without a prior need for a civil marriage. Due to the fact that different types of religious marriages are allowed in the country, the marriage laws vary according to a spouse's religion.
In Uganda, Christian marriages are generally monogamous, while Islamic and Hindu marriages are polygamous. This implies that the principles of one's religion apply to the laws guiding such marriages. To get married in the Roman Catholic Church, there are some requirements that must be met by both spouses. Some of these conditions are similar to those of the civil marriage registration, such as the legal age, parental consent, and the provision of at least two adult witnesses. Furthermore, both spouses must provide evidence of baptism, holy communion, and confirmation before they are allowed to marry in the church. They must also be willing to take all the premarital classes conducted by the priest before marriage.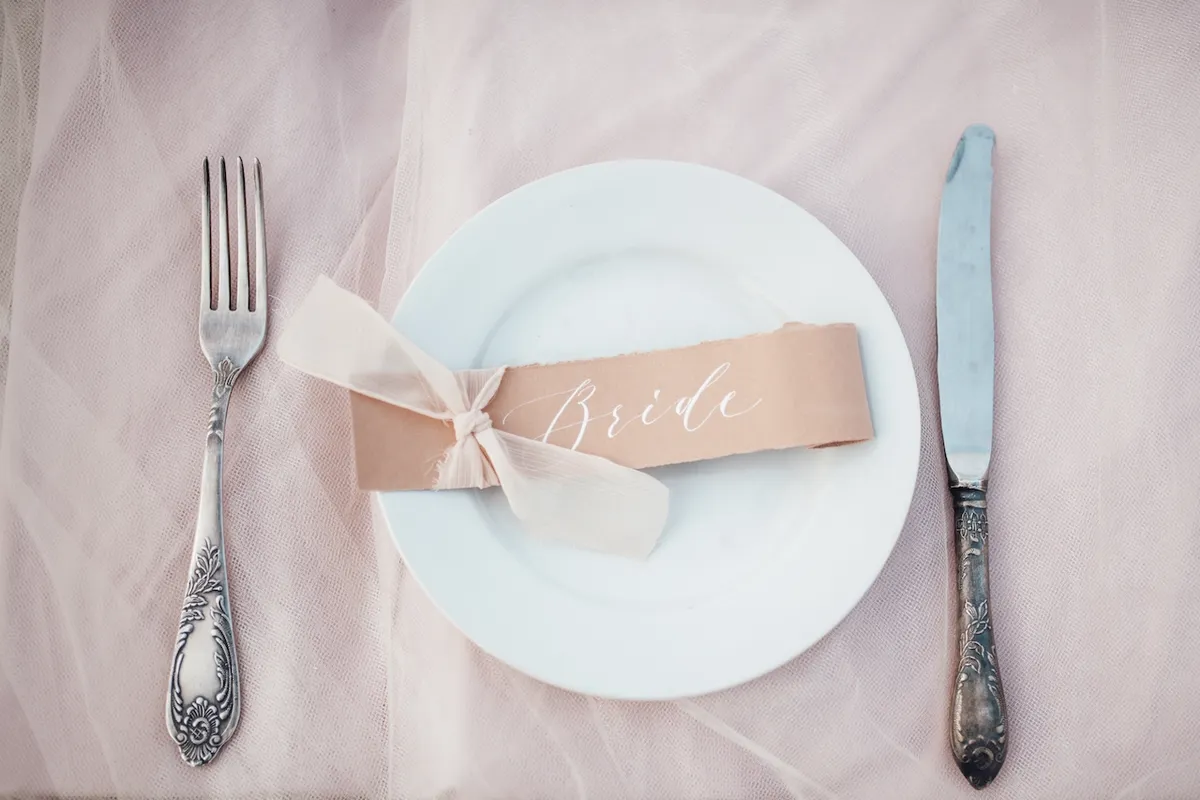 Marriage traditions in Uganda
Traditional Wedding Attire
It is customary for the bride to wear a gomeshi on her wedding day. This is a traditional Ugandan dress that is made with silk and has a large belt that can be tied across the waist. The dress is often tied with a sash that is fitted between the waist and the hips of the bride. The attire worn by the groom is called Kanzu. It is a colored robe that is often either white or cream. The silk material and other ornaments used to adorn the couple are usually quite expensive.
Dowry
The payment of a bride price (dowry) is a ceremonial rite that has been passed down from generation to generation in Uganda. Before the official marriage ceremony, a list of items is presented to the groom, which may include payment in cash, furniture, clothing, cattle, and other items. The dowry must be paid in full by the groom before he is allowed to take the bride as his wife. In some cases, the bride's family may agree to a negotiated bride price.
Introduction Ceremony
This is an essential part of Ugandan marriages. Here, the groom and the rest of his family visit the bride's house to officially ask for her hand in marriage. There are usually formalities involved in this process, and the proposal may be presented by an elder in the groom's family. A great deal of attention is paid to respect in this ceremonial rite, and if the bride's family accepts the groom's proposal, marriage preparations may proceed.
Same-sex marriages
It is illegal for two people of the same sex to marry each other in Uganda. As a matter of fact, being homosexual in Uganda is a criminal offense that can result in discrimination and legal consequences. There is no recognition for same-sex couples and their unions or marriages, and they enjoy no rights or benefits available to couples of the opposite sex. The practice of same-sex activities or marriage can result in imprisonment for up to 7 years or life.
Polygamous marriages
Polygamy is permitted and legal in Uganda. A man is allowed to marry multiple wives at the same time; however, a woman marrying multiple men is not generally accepted in society. Polygamy is still practiced by couples in the country, with more than 8% of women in polygamous marriages. Christians living in the country practice monogamy by default; however, other religions and irreligious Ugandans may practice polygamy provided that they have the financial capability to support it.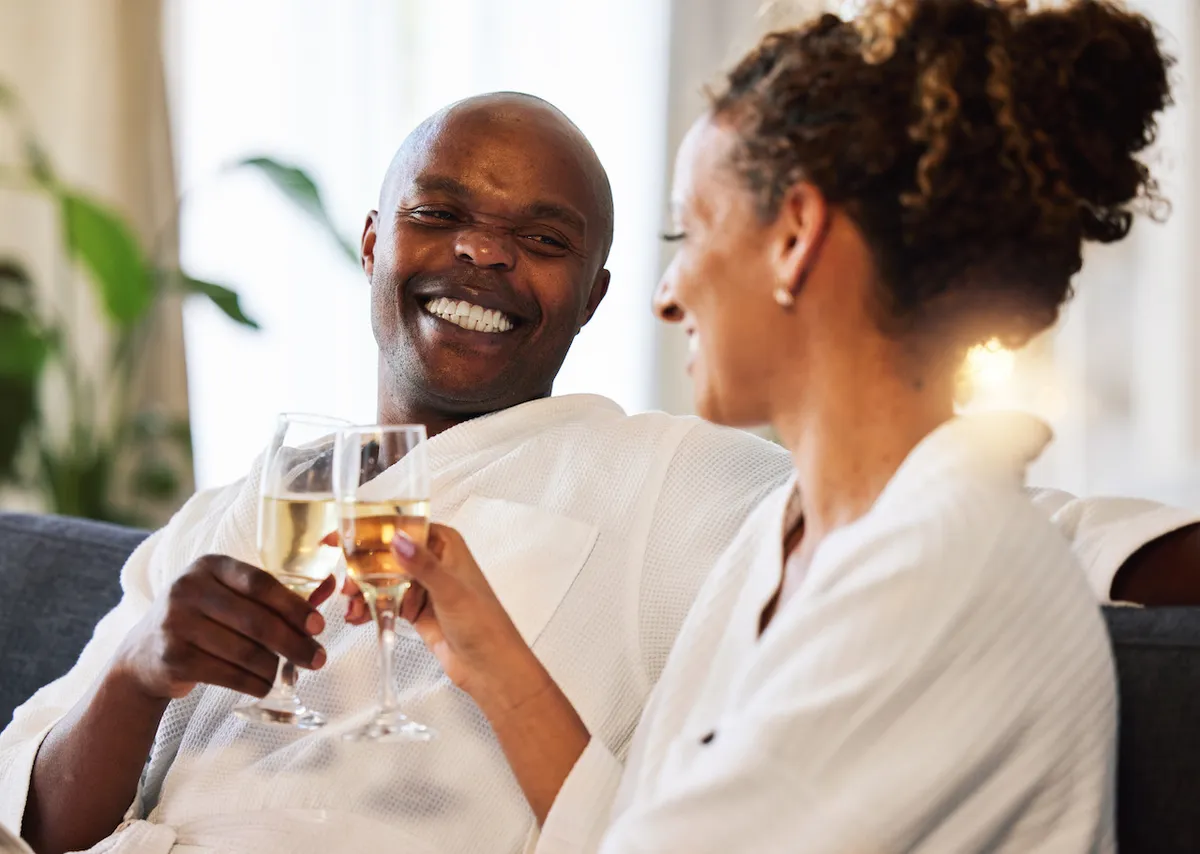 Marriage Laws and Rights, Costs and Duties
Laws
The laws of marriage in Uganda are uncomplicated and understandable, but couples still need to understand the laws and fulfill their requirements before getting married. In Uganda, the laws of marriage state that any marriage contracted under the marriage act of 1904, the Hindu marriage and divorce act of 1904, or the African marriage act of 1904 must be monogamous; however, polygamous marriages contracted under the customary marriage act and Islamic law are legal. Civil marriages, religious marriages, and customary marriages are all recognized and protected by the law in Uganda, and couples are allowed to contract whatever form of marriage they wish to. Homosexual indecency in public is illegal in Uganda, and perpetrators are liable to a jail term of up to 7 years.
Same-sex activity or marriage is considered a punishable offense under the law, and offenders are liable to face a jail term ranging from 20 years to life imprisonment. Couples who cohabit are not recognized as couples by the law, no matter how long they have lived together or how many children they have given birth to. The legal age for marriage without obtaining parental consent is 18 years old. Minors who wish to marry must provide parental consent before a marriage license and certificate can be issued. If both parents are dead or not in Uganda, a legal guardian can provide consent along with an affidavit before marriage can be contracted. Both parties must be of sound mind; they must understand all that the institution of marriage entails and have an in-depth understanding of how marriage works before giving their consent to marriage. Consent from both parties is an important part of the law.
The couple must not be forced or threatened into giving consent to marriage; it must be voluntary and of their own free will. Couples must not be married; both parties must be single at the time of marriage; and if one or both parties were previously married, he or she must provide a certificate of death of the deceased spouse in the case of widowhood or a certificate of divorce to prove the nonexistence of such a marriage. Marriage is prohibited between people with affinal relationships; people who want to marry must not marry their biological or adopted siblings, step siblings, cousins, uncles, aunts, nieces, nephews, or grandparents.
Consanguineous marriages are strictly forbidden in Uganda. Persons who wish to marry must submit a notice of their intended marriage to the appropriate authorities. Marriages must be conducted according to the faiths of the couples. A civil marriage must be performed by a civil registrar in front of two witnesses chosen by the couple, whereas a Christian marriage must be performed in an authorized place of worship by an authorized minister in front of two witnesses. Foreigners are allowed to marry in Uganda, but they must be capable of entering into marriage and they must be able to prove that there are no legal impediments to the marriage. Sororate and levirate marriages are illegal and punishable under the law in Uganda.
Rights
The law provides a legal framework for the protection of the rights of husband and wife in Uganda and prescribes punishment for any form of infringement upon these rights. In Uganda, the husband and wife have access to conjugal rights; they both possess the right to have sexual intercourse with one another. However, a spouse can deny the other spouse this right on legitimate grounds. Both the husband and wife have equal property rights; they can decide to own property individually, regardless of whatever marital property regime was agreed upon at the time of marriage. They both have the right to sign a prenuptial agreement before marriage is contracted.
Couples have the right to jointly own matrimonial property, which includes the matrimonial home, business, and properties acquired by either couple before or during marriage. Under matrimonial property, consent from both parties must be obtained before any transaction is carried out. They have the right to use the property, and under mutual agreement, they have the right to share any income from the property. In the event of the disintegration of a marriage, the couple has the right to initiate divorce, but the court has to verify if the marriage has any chance of surviving. Couples may file for divorce on the grounds of infidelity, violence, or abuse.
The couple has the right to decide whether or not to have children; they possess the ability to exercise parental control and assume the role of legal guardians; they also have the right to raise the children according to their various moral and religious beliefs. The couple has equal inheritance rights; in the event that one of the spouses is deceased, the right to own, use, and discard property belongs to the surviving spouse. The couple has the right to make medical decisions for one another in emergencies. The couple has the right to be actively involved in political and socioeconomic activities outside the confines of the home.
Costs
Getting married in Uganda comes with a price; wedding ceremonies in Uganda have become expensive and extravagant over the years. Many couples use the opportunity to show off how wealthy and successful they are. In Uganda, the bride price is traditionally paid by the groom's family to the bride; it often consists of livestock and money, which is always exorbitant. Many grooms go into debt in order to pay the bride price and cover the cost of the ceremony.
An average wedding in Uganda costs around $2,000–50,000, which can easily increase depending on the financial capability of the couple and their families. Many average couples save for years to hold extravagant weddings, but their savings often do not suffice, and they have to take out loans or pull resources from their family members. Couples who take out loans often have a hard time paying them back. A wedding ceremony for about 400 guests costs around 15 million Ugandan shillings, which is approximately $17,800, with an average of 50,000 shillings ($17) per guest. Many couples go way beyond their means to host a wedding ceremony in Uganda, and they always start off their new families in debt.
Duties
A lot of expectations are placed on couples in Uganda, particularly on the wife. The couple has different roles and responsibilities at home and, most importantly, toward one another. The domestic duties and responsibilities fall on the shoulders of the wife; she is responsible for the housework, primary care of the children, and the management of the household. Despite being a working wife, she is tasked with the responsibility of carrying out these domestic roles without any support from the husband.
The husband is expected to fulfill his role as the head and controller of the home; his only role is to provide for the needs of the family, and everything else about the family does not concern him. The couple has a responsibility to provide adequate education for the children and to ensure they have a conducive environment for growth and development. Recently, women have become actively involved in contributing to the wellbeing of the family; however, this does not reduce the excessive workload they have to carry out every day as the mother and wife in the home. The couple is obligated to live together, to be faithful, loyal, and to mutually respect one another.
Conclusion
Uganda makes it easy for both foreigners and Ugandan nationals to get married in the country because different types of marriages are allowed. Spouses may decide to either perform a civil or religious marriage. The decision is totally up to them, and one marriage type is not dependent on the other.
In the country, having a valid marriage certificate has several advantages. It helps spouses when they are filing for visas, passports, citizenship, etc., and it also enables couples to enjoy spousal benefits at their place of work. We hope this article has helped you understand everything you need to know about marriage in Uganda.
Don't make your lover wait. We're sure it will be «Yes».
Proposal will take a few clicks