Everything you need to know about marriage in Brunei
7 Jun 2023
·
22 min to read
Articles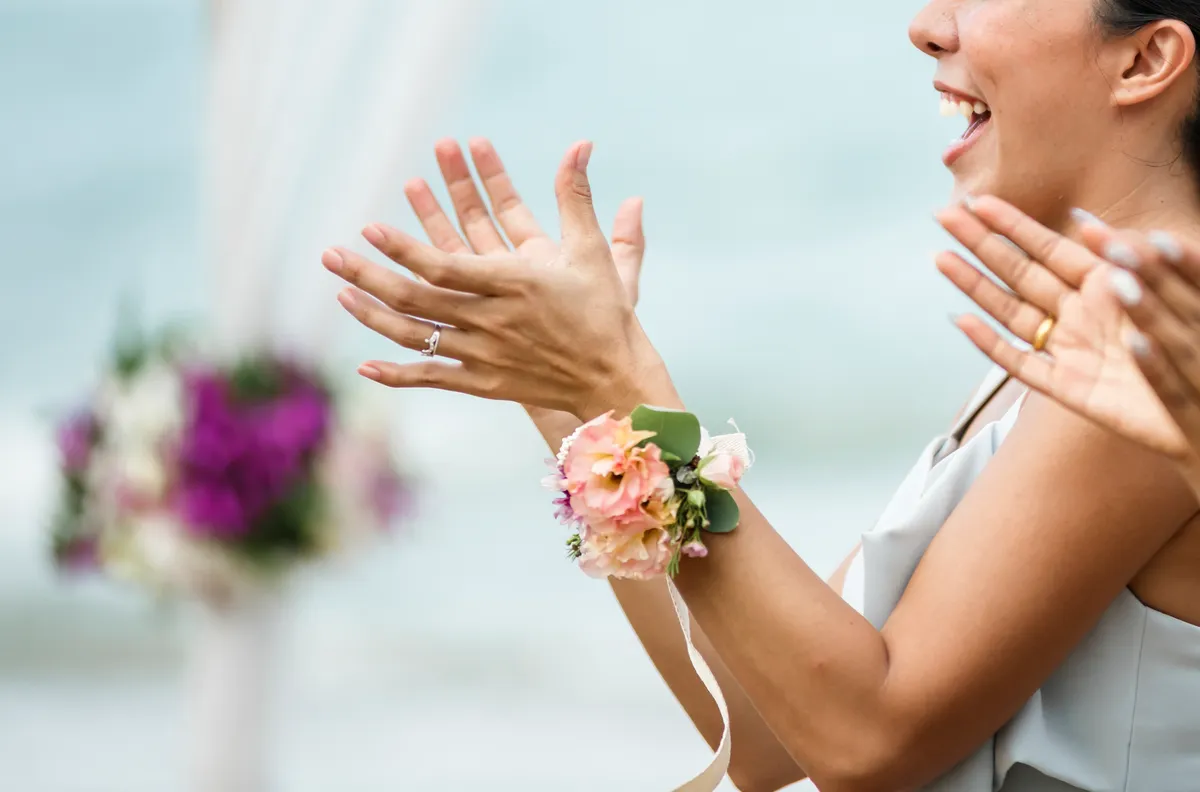 Brunei is a small country in Asia on the island of Borneo. The country is famous for its rich religious and cultural heritage. The ethnic composition in Brunei is quite unique, and the country mainly consists of Malays and Chinese, which account for almost 90% of the total population. Over 4,000 marriage ceremonies are concluded every year in the country by both foreigners and Bruneian nationals. Marriage in Brunei is a special occasion that is anticipated for many years by spouses, their families, and friends. Brunei is dominated by people of the Islamic faith; however, the small percentage of other religions is still quite diverse.
Most marriages are performed under Islamic principles. The laws guiding marriage in the country are based on both civil and sharia law. The Chinese in the country usually follow Daoism, Buddhism, Christianity, and Confucianism. Marriages in the country are performed in a broad range of ways, and spouses in rural communities often mix traditional ceremonial rites with typical religious wedding ceremonies. The legal minimum age of marriage in Brunei has been set at 18 years, which applies to both male and female spouses as well as those from other foreign countries.
Furthermore, the laws of the country allow some exceptions where a person younger than the age of 18 may be permitted to marry. The minimum age a male or female spouse can marry in Brunei with parental consent is 14 years. Over the years, the government has been making efforts to reduce the number of child marriages in the country. Child marriages often stem from considering the female child to be inferior to the male child. Poverty also contributes to this. The Muslim Malays in the country are quite similar to the Malays in Malaysia in terms of their culture and how marriages are concluded. Read on to find out more about marriages in Brunei.
Civil marriages
Civil marriages are recognized and protected under the laws of the country; however, they are only available to non-Muslims in Brunei. Bruneian nationals who are Muslims are only permitted to perform religious Muslim marriages. A civil marriage is performed at the civil registry by an authorized or registered registrar. There are conditions that must be met by partners before they are allowed to conduct civil marriages in the country. Foreigners who now live in Brunei or are visiting are allowed to perform civil marriages, and the process of registering a marriage begins with a public declaration.
A notice of marriage is required from the couple, and it must be filed at least 14 days before the actual marriage date, when it may be solemnized. Spouses are required to fill out the solemn declaration and any additional information form as presented by the registrar. The partners will need to provide a certificate of single status, especially when they are from a foreign country. This certificate will serve as evidence that a spouse is single and not in any relationship or marriage with anyone else in Brunei or any other country abroad. Foreign spouses are usually able to obtain a certificate of single status from their home country or the embassy or consulate if their home country is Brunei.
This certificate is also known as a "certificate of freedom to marry." The next step is for the documents submitted to be verified by the registrar of civil marriages. Upon the satisfaction of the registrar with all the submitted documents, he may then proceed to sign the solemn declaration. Couples are often advised to be present at least 15 minutes before the fixed time of the ceremony on their wedding date. They are also required to provide two witnesses over the course of the ceremony.
In cases where a foreigner does not reside in Brunei at all, he or she is required to live in Brunei for a continuous period of two weeks (14 days) before the date a notice of marriage will be filed. Couples who are under the age of 18 may be allowed to marry; however, they must be at least 14 years old, and they are also required to make the payment of some extra fees for the "special marriage." The conditions that must be met before conducting a civil marriage are stated below.
Civil marriage conditions
Both partners must be at least 18 years old, except in special cases where they may be between the ages of 14 and 18.
Both partners are required to be of sound mind and in great shape physically and mentally.
Foreign spouses must reside in the country for a 14-day period before filing for marriage.
The spouses must be single and not married to anyone else.
Spouses performing a civil marriage must not be Muslims.
Both partners cannot get married if they are related to each other.
Documents Required
The bride and groom are required to submit copies of their identity cards or passports.
Certified copies of the birth certificates
Two witnesses must be provided by both spouses, and they must be of legal age.
A valid means of identification for the two witnesses
A notice of marriage that has been filled out by both spouses
Approval from the immigration department. This is only applicable when a Bruneian national is marrying a foreigner.
Certificate of single status or freedom to marry
Solemnization declaration filled with the details of both spouses
Divorce or death certificate. Separated or widowed spouses must provide either of the required documents.
Religious Marriages
Religious marriages are the most common types of marriages in Brunei. A Muslim marriage is legally binding and accepted all over the country. Muslim marriages are often officiated by the clergyman (imam) and performed under the principles of Sharia law. Generally, the population of the country is predominantly Sunni Muslim. Muslim marriages include a Nikah ceremony where the marriage agreement is signed by both parties stating their duties and responsibilities.
Unlike civil marriages, Muslim marriages are not just unions between spouses. The respective families of both sides are also united as one, and most times, families play a huge role in deciding how the marriage preparations and eventual ceremony will be. Muslim marriages may be performed in the mosque or by a resident of either of the families, depending on their preferences.
Most times, the ceremony is performed in the bride's family's house; however, a lot of families now hold joint ceremonies in a common location that is often attended by family and friends. Muslim marriages may be celebrated in two parts, with the first one involving the Nikah, where the marriage contract is signed. The second half of the wedding often includes a party or reception where a large number of guests are invited.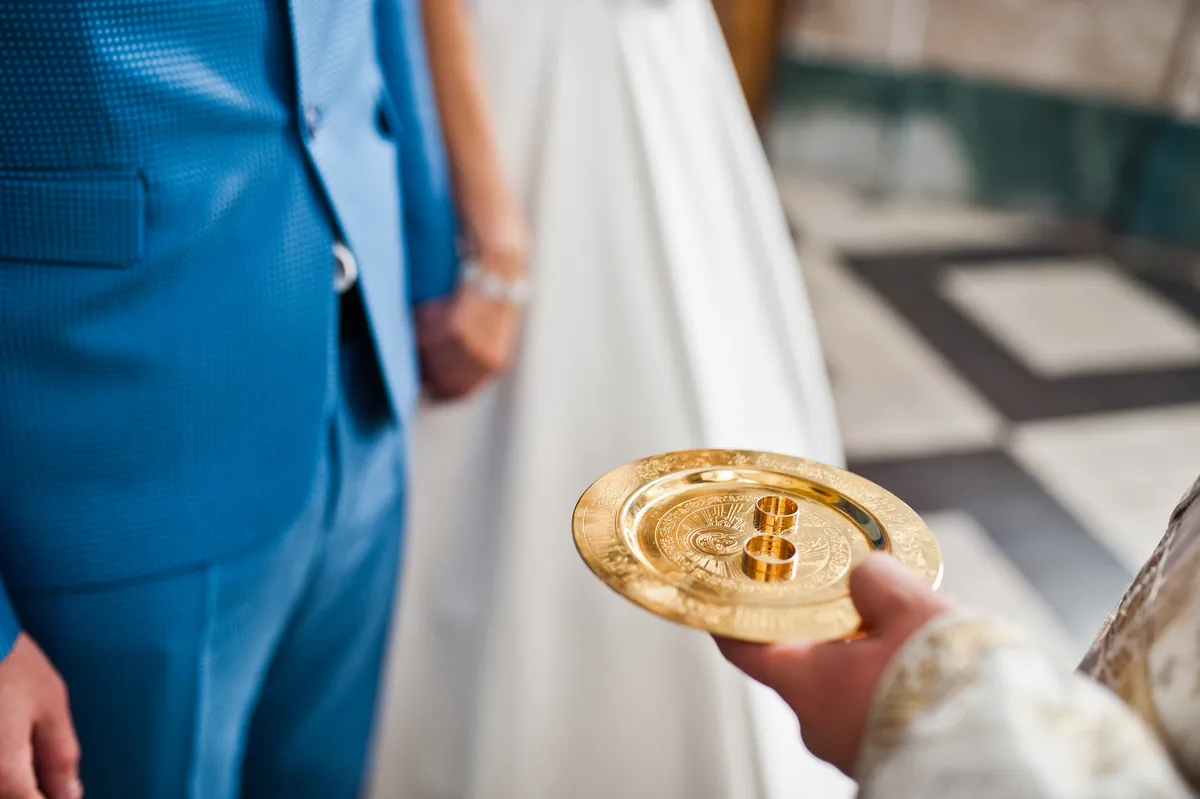 Marriage traditions in Brunei
Menghantar Berian
This is a pre-wedding tradition that is unique to Brunei Malay weddings. It refers to the delivery of gift items that were requested during the engagement ceremony. The gifts are delivered by the groom and his entourage in a grand entrance with a lot of cheers and praises. The bride may also choose to reciprocate.
Akad Nikah
This refers to the solemnization ceremony performed by the groom and his family. The bride is represented by the legal male representative of the hiring family, who is usually an elder (Wali). During the ceremony, the groom vows to take the bride as his wife and take care of her in the presence of Allah and other witnesses.
Majlis Ambil-ambilan
This is a unique wedding reception that is held after the wedding ceremony has been performed. In this post-wedding rite, a wedding reception is held in the evening, which is attended by both families as a way of getting to know each other better.
Same-sex marriages
The laws governing same-sex marriages in Brunei are quite strict. Same sec. Marriages, unions, and partnerships are strictly forbidden, and practicing these types of marriages can lead to severe consequences, such as death. Homosexuality holds no legal status, and households cannot be headed by two people of the same sex. Gender reassignment is also illegal and can lead to long-term imprisonment.
Polygamy in Brunei
Polygamy is legal in Brunei. A man is allowed to marry more than one wife under the principles of sharia. However, this is only applicable to Muslims living in the country. Other spouses in other religions in the country are only permitted to practice monogamy.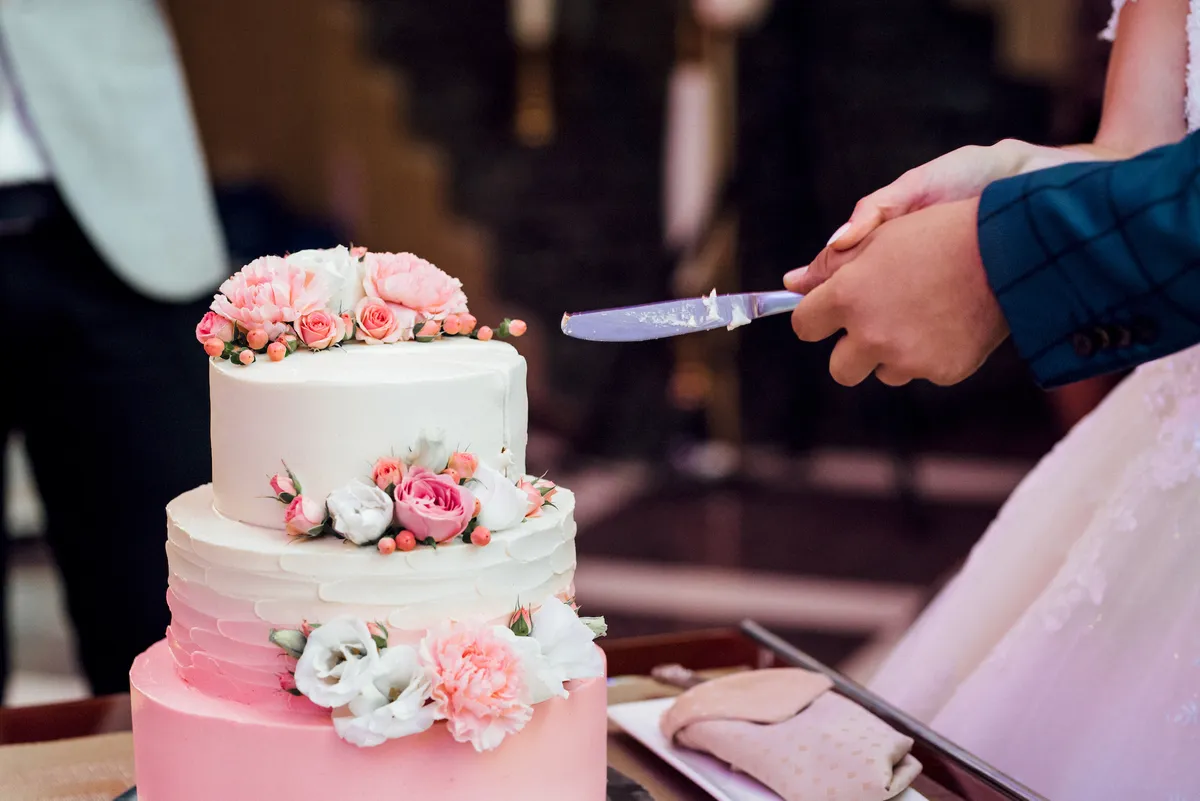 Marriage Laws and Rights, Costs and Duties
Laws
Brunei is one of the most conservative Muslim countries in Asia and the rest of the world in general. Brunei introduced the Sharia Penal Code to run alongside the Common Law in 2014. The implication has led to the regulation of marriage under the principles of Sharia law and the civil codes as laid out by the constitution. Same-sex marriage is illegal in Brunei. Homosexual activity between gay men is punishable by whipping or death by stoning. For men in same-sex marriages, the punishment is 7 years in prison and 30 lashes of a whip, while for unmarried gay men, the punishment is 1 year in prison or 100 lashes of the whip.
Sexual relations between gay women are punishable by 40 lashes from a cane or imprisonment for up to 10 years. Sometimes the punishment can be a combination of both. Transgender people are not allowed to change their personal information on legal documents. Changing gender through reassignment surgery is illegal in Brunei. Under Sharia law, there is no specified minimum age for marriage; once puberty is reached, both males and females are considered eligible for marriage; however, this act often affects girls more than boys, as many girls are married off at very young ages.
Nevertheless, the common law specifies that a man has to be 18 years old before he can enter into marriage, and a woman has to be 14 years old before she is capable of contracting marriage. Civil and religious marriages are legally recognized in Brunei. Religious marriage is only legal for Muslims in Brunei; other religions have to contract a civil marriage for the union to be legally binding. Religious marriages that are not registered at the civil registry are not legal, which indicates that all marriages must be registered before they can be legally binding. Generally, consent to marriage is very important in Brunei, but much importance is attached to parental consent. If both parents do not consent to the union between a man and woman, the marriage can be declared void.
Parental permission must be obtained before marriage can be allowed to take place. The consent of the couple is also important; however, the consent of the bride is often disregarded as her father or legal guardian (wali) is responsible for giving consent to marriage on her behalf, and her silence is believed to be her consent to marriage. Polygamy is legal and regulated by the dictates of Sharia law; a man is allowed to marry more than one wife at the same time, provided he has the means to do so. Foreigners are allowed to enter into marriage in Brunei, but if there is a legal impediment to marriage in their home country, they are not permitted to enter into marriage in Brunei. For marriage to take place between non-Muslim foreigners in Brunei, it must be contracted civilly while a religious ceremony is held for Muslim foreigners.
All citizens and nationals are required to present at least two witnesses who are around the age of 21 or above, and they must provide valid identity documents. Couples who wish to be recognized as husband and wife but do not want to enter into a formal marriage are not allowed to enter into informal unions in Brunei as they are not recognized by the law. The law that states that all couples must be single does not apply to both men and women in Brunei; it only affects the woman as the man is allowed to practice polygamy. At the time of marriage, the wife must be single, and if she has been previously married, she must present proof of the dissolution of the previous marriage to the appropriate authorities.
Rights
All men and women, married or not, are entitled to fundamental rights without any kind of discrimination or restriction; nevertheless, in Brunei, married men's and women's rights are governed by Sharia law, which suggests that men are superior and have greater freedom to use their rights than women. In a marriage, the wife has certain financial rights: she has the right to receive dowry, also known as mahr, from her husband; she also has the right to maintenance from her husband. According to Sharia law, it is the right of the wife to demand maintenance from her husband, and the failure to do so could be a solid reason for the wife to file for divorce.
On the topic of divorce, both the husband and wife have the right to file for divorce, but the husband has the unilateral right to perform tala, thereby divorcing his wife without any justifiable reason; he can just utter "I divorce you" three times and the divorce stands, but he is required to report talaq to the civil registrar within seven days. The wife, on the other hand, cannot perform talaq; she must have specific reasons why she wants to file for divorce; if it doesn't fall under the category of reasons allowed by the law, the issue is taken to a family court and settled. She is only allowed to initiate divorce after her husband agrees to it, and if he doesn't, she can obtain divorce through khul, where she would be required to pay a certain amount to her husband after which she would be granted divorce.
Apart from the financial rights available to a wife in marriage, she also has the right to be protected from any form of harm or violence that might come to her. The husband also has the right to be recognized as the head of the home; he is regarded as the legal guardian of the children as well as his wife, therefore he has the right to exercise parental authority over the children when necessary. As stated earlier, he has the right to marry more than one wife at the same time, and the wives have the right to demand fair treatment from him at all times.
Costs
Marriage in Brunei is a lavish affair, and many couples are pressured by their families to have expensive weddings in order to demonstrate their wealth and gain respectable social standing. There are several ceremonies that must take place before the husband and wife are married. The ceremony where the man shows interest in a woman and sends his family over to talk about marriage is known as Merisik, and it costs around $200.
This cost is handled by the parents of the groom and bride. After this ceremony, an engagement ceremony, also known as Bersuruh, would take place, and around $400 would be spent on the ring and catering to a small number of people. At the Menghantar Berian ceremony, all that is required of the groom is presented by him, and it often costs around $700 for catering to the guests at the event. The Nikah ceremony, which is the official wedding ceremony, costs around $700 for around 200 guests, which means that around $3.50 is spent on each guest.
In essence, around $40,000–$45,000 is spent on an average wedding in Brunei; the cost of the catering and gifts for guests is around $3000, and the venue for the wedding reception and decorations are around $10,000. The couple's photography and attire cost around $2000. The numerous ceremonies and the high cost of things in Brunei contribute to the total cost of marriage in the country.
Duties
Marriage in general confers certain duties and responsibilities on the couple, and the same applies to couples in Islam. These duties can either be complementary or reciprocal, and they can be carried out by only one of the couple. Couples must effectively carry out their roles to ensure the smooth operation and management of the home.
The husband is seen as the head of the home, and as the main provider for all the material and financial needs of the family, he is obligated to take care of his wife at all times, as doing so would bring him prosperity. He is obligated to pay her dowry, also known as Mahr; she must not be cheated or deprived of receiving this payment. He has a duty to ensure that his wife is of an angelic character, and if she refuses to accept education from him, he can use physical force to instill the teachings in her.
The woman has a duty to obey her husband at all times and not question his decisions; she is obligated to make herself available to him and not deprive him of his right to her body. She has a duty to stop working if it is affecting her role as the wife and mother in the home. She must always show respect to the family and keep her husband's property in good condition. She must be well-kept and make herself beautiful for her husband at all times.
Final Thoughts
Brunei is an independent Islamic state dominated by Sunni Muslims. Marriages in the country are generally performed under the canopy of the Islamic faith. Foreigners are also allowed to get married; however, if they are non-Muslims, they are only permitted to perform civil marriages.
The marriage registration process in Brunei begins with the submission of a notice of marriage.
The Notice of Marriage must be submitted prior to the wedding day in order for the registrar to confirm that both spouses are single and eligible for marriage. The verification process usually takes a couple of days or weeks. The process may take longer in cases where one of the spouses is a foreigner. According to the general traditions, the gender roles and rights of men and women in the country are quite different. We hope this article includes everything you need to know about marriage in Brunei.
Don't make your lover wait. We're sure it will be «Yes».
Proposal will take a few clicks