Everything you need to know about marriage in Zambia
28 May 2023
·
19 min to read
Articles
Zambia, officially the Republic of Zambia, is a country in south-central Africa known for its safaris and other forms of game viewing. Over 40,000 marriages are concluded in the country every year by Zambian nationals and other foreigners. There are various methods through which marriages are performed in the country; however, not all of them are recognized by law. The two major types of marriages in Zambia are statutory and customary marriages. These are equivalent to civil and religious or traditional marriages, respectively, and the names can be used interchangeably. There are over 1.7 million child brides, with over 400,000 of them married before the age of 15.
According to statistics, 3 out of 10 Zambian girls get married in the country, and this has been regarded as a tragedy in the nation. Some of the major reasons for the high number of child marriages in the country are due to the high level of poverty. Often, various families marry off their female children before they reach the legal age in the country as a means of making money. When a customary marriage is performed, the bride's family is paid a dowry, which in rural communities is mostly used to settle debts and improve the standard of living.
Children have been perceived as a source of income, and there have been various efforts to curb underage marriages in the country. The minimum legal age for marriage in Zambia is 16; however, spouses who are under the age of 21 are required to obtain parental consent before getting married. There are various unique marriage traditions that are performed based on the customs of the spouses' ethnic groups and communities. As you read on, you will find out more about the types of marriages in Zambia as well as the marriage laws and rights guiding them. Let's get started.
Statutory and civil marriages
Statutory marriages are legally binding in Zambia, and they are performed in accordance with the act of marriage in the civil laws of Zambia. Civil marriages take place in the city council or registry office and are performed by a registrar that has been appointed by the town clerk. The marriage application and registration process begins with a notice of marriage. Both spouses are required to give notice of the oncoming marriage ceremony to the registrar of marriages before the actual date when the solemnization will take place. The notice is usually given at least 14 or 21 days before the marriage ceremony.
Foreign spouses who want to apply for a marriage in Zambia must do it in person at the Department of National Registration, Passport, and Citizenship office. Spouses have the option to either begin their registration at the church or local council before moving on to the next stage at the Civil Registration Authority. Upon visitation to the Registrar-General's office, both spouses will be provided with an application form. There are documents that must be provided by both spouses during the marriage application and registration. The couple will need to attach the necessary documents along with the application form and pay all the required fees.
There are various conditions that must be met by the spouses before they are allowed to marry in Zambia. Both spouses must have reached the legal marriage age of 21, and they must not be prohibited from contracting a marriage. There are no exceptions for people below the age of 18; they are not permitted to get married under any circumstances. A spouse between the ages of 18 and 21 may conduct a civil marriage. Before marrying in Zambia, foreign spouses must be legally married in their home country. Both spouses must be able to show that they are facing no obstructions or hindrances that can affect the marriage and prevent it from taking place.
Marriage between multiple spouses is not allowed, and a civil or statutory marriage can only be performed if it is between a man and a woman. The marriage registration takes a processing time of 5 days, which is quite short when compared to some other countries in Africa. This makes it easy for foreigners to also conduct marriages in Zambia. The documents required are listed below.
Documents Required
A Zambian national identity card is a valid passport.
Both spouses must submit copies of their birth certificates, including their names as they are addressed and those of their parents.
Certificate of no impediment to marriage This is a major requirement for the solemnization of a marriage, and it will serve as evidence that both spouses are facing no obstructions to the marriage from anyone or anything in Zambia or abroad.
Both spouses are required to provide proof of their residency. The male and female spouses must have been living in the country for a certain amount of time before the marriage ceremony.
Two witnesses must be provided by both spouses who are of legal age and are not related to the spouses. Foreign documents must be notarized and apostilled to prove their legitimacy.
Customary and Religious Marriages
Customary and religious marriages are recognized and protected under the laws of the country. Customary marriages are performed in accordance with the customary laws of the country, and there are certain ways in which these types of marriages differ from civil marriages. The customary law court is responsible for the Marriage Act, and customary marriages are performed based on the customs and traditions of various ethnicities and tribes. The predominant religion in the country is Christianity, followed by Islam and other religions or atheism.
The Protestant Church is the largest denomination in the Christian faith in Zambia, followed by the Roman Catholic Church. Over 90% of the total population in the country is Christian, and the Protestant church accounts for more than 75% of this number. This implies that the majority of marriages in the country follow the principles of the Protestant church and Christianity in general. Zambians are quite big on religion, and in some communities, spouses are not regarded as being officially married until a religious marriage ceremony is performed.
Generally, churches also have specific requirements that must be met by the spouses before they are allowed to conduct a marriage ceremony in the church. Some churches have mandatory premarital classes that must be attended by both spouses as well as other requirements like baptism and holy communion.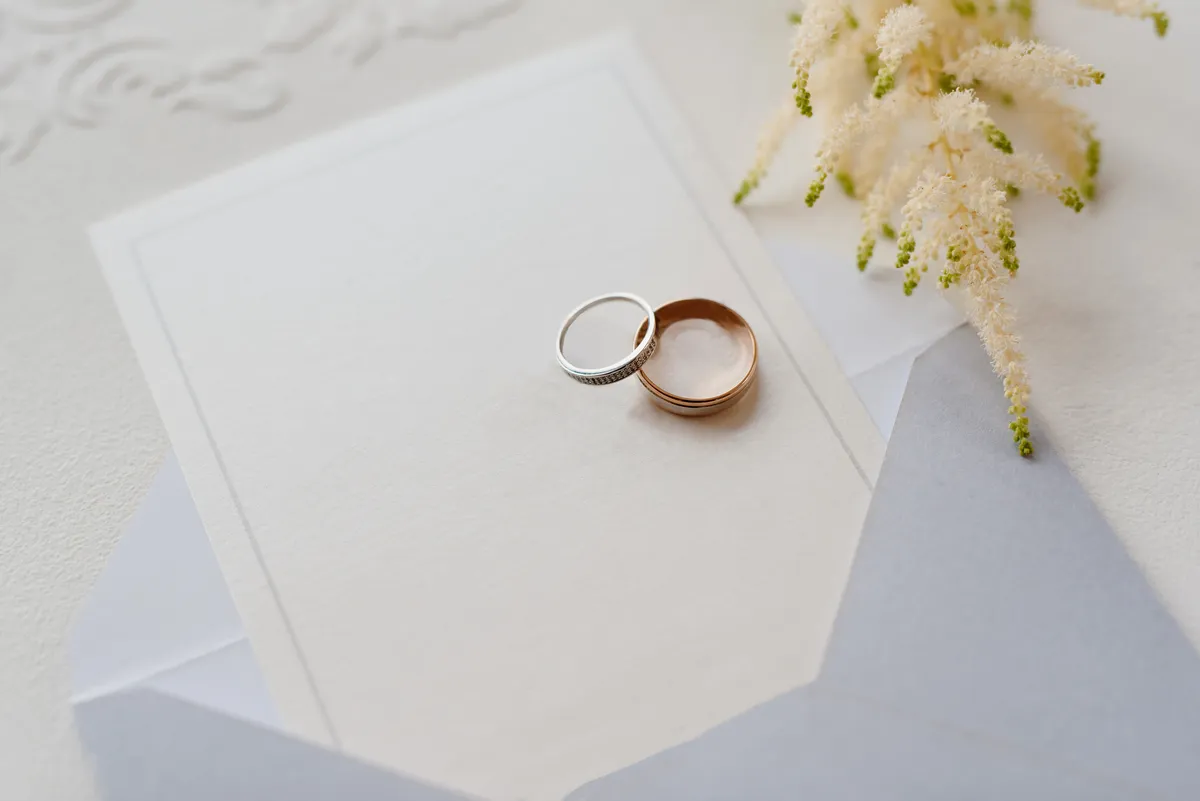 Marriage traditions in Zambia
Lobola
The Lobola refers to the dowry or bride price paid by the groom and his family to the bride and her parents before they are allowed to get married. Most times, the diarrhea usually includes a list of various items, such as livestock, and it may also be in monetary form.
Pre-wedding Buffet
Before the marriage ceremony is performed, the family of the bride organizes a ceremony or party for the groom, his immediate family, and other relatives. The ceremony is known as Icilanga Mulilo. It is common with the Bemba Tribe in the northern parts of the country.
Traditional Music
A Zambian wedding ceremony is not complete without traditional music. Depending on the choice of the couple, the music can be played by a DJ or may be performed live by singers and drummers to entertain the guests. While music is played, different attendees often showcase their dance steps.
Same-sex marriages
Same-sex marriages are illegal in Zambia, and those who engage in this type of marriage can face legal consequences of up to 15 years' imprisonment. The sentence can get worse and be increased to a life sentence. It is illegal to be a homosexual in the country, and same-sex couples are not allowed to perform same-sex sexual activity.
Polygamous Marriages
Polygamy is legal in Zambia; however, it is not legal for everyone in the country. The two major types of marriages in Zambia, statutory and customary marriages, have different laws guiding the act of polygamy.
Under the statutory laws and act of marriage, a man is only allowed to marry one woman at a time, implying that only monogamous marriages are allowed. However, the reverse is the case in customary marriages. A man is allowed to marry as many wives as allowed by the customs of his community or region. Spouses who are already in a monogamous marriage are not allowed to switch to polygamy, as doing so is an offense called bigamy and can result in various legal consequences and the payment of fines.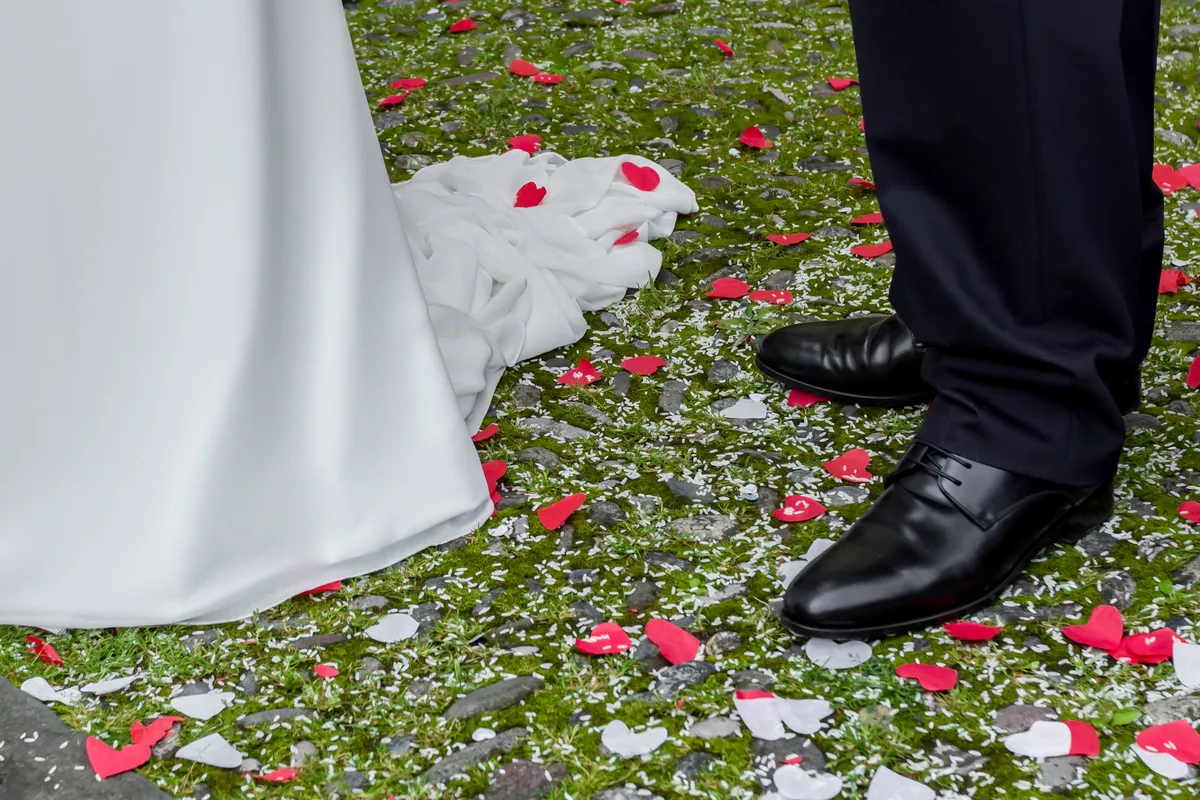 Marriage Laws and Rights, Costs and Duties
Laws and Rights
The marriage laws in Zambia are quite straightforward for both Zambians and foreign spouses in the country. Under statutory marriages, monogamy is the only form of marriage that is allowed; if a spouse performs a customary marriage, polygamy is permitted and accepted in the country. Furthermore, if a person who was in a publicly declared monogamous marriage marries another wife, that person will have committed a bigamy offense and will face legal consequences. The legal marriage age is 21; however, spouses below age 21 and up to the age of 16 are allowed to perform marriages with the provision of parental consent.
In cases where the parent of the spouse is not available, the judge may allow the marriage to take place with his authorization. A marriage must only be performed in the office of a registrar or a licensed place of worship. If a marriage takes place in another location that has not been approved, such a marriage is rendered invalid. Spouses who are related by a degree of consanguinity or affinity are not allowed to get married. A man and a woman conducting a marriage must not be related to each other in any way. All marriages performed by spouses below the age of 16 are not recognized and are void under the laws of Zambia.
A foreign spouse getting married in the chutney must provide a certificate of no impediment to marriage showing that they have the legal capacity to perform a marriage in the country. A person who impersonates another person for marriage or conducts a marriage under false and fraudulent names will face legal consequences and up to five years in prison. If a person knows that the marriage they are entering is void and nullified due to one of the marriage conditions being violated, they must not go ahead with the ceremony. If such a person proceeds to get married, it may result in legal challenges and imprisonment. A marriage license and certificate must be obtained by the couple before they can be recognized as being officially married in Zambia.
Both male and female spouses have equal rights and responsibilities in Zambia. However, this is governed by the Marriage Act and civil law. Under the customary law, there are gender roles and certain responsibilities that are performed by each respective spouse. The husband and wife have equal rights to property ownership, use, administration, inheritance, and control. The two spouses are entitled to their own individually owned assets upon entering marriage. The man and woman also have the right to own jointly owned assets, and either of them can give the other partner access to their properties.
Both partners have the right to dissolve a marriage or terminate it as long as they have the legal grounds to do so. Both spouses have the right to retain their nationality and have the freedom of changing or regaining the nationality of their child if it is in the best interests of him or her. Both spouses have the right to choose a family name and protect the family from danger.
Costs
Generally, getting married in Zambia can be quite expensive for traditional and customary wedding ceremonies, and the rule of thumb is for spouses to go with what they can afford. The average cost of performing a civil marriage at the registry or city council in Zambia can range anywhere between 400 ZMK and 800 ZMK.
The price varies depending on the types of documents that are requested by the concerned authorities as well as the day of the week the ceremony will be performed. The price of marriages on public holidays can also go up. Traditional marriages in Zambia cost an average of 60,000 ZMK. At the end of the day, it all comes down to what both spouses can afford because there are several factors that can affect how much will be spent on the wedding ceremony.
In fact, the cost of a wedding ring and renting a venue can amount to the whole average price stated or even be much less. When expenses such as bridal attire, ornaments, and various decorations, transportation, and catering come in, the price really goes up. Couples who want to go on a honeymoon will also end up spending more, considering the cost of staying in a hotel or traveling overseas.
Duties
Both spouses have duties and obligations they owe to each other. One of the primary duties of a married man and woman is to give birth to offspring and raise them according to their own moral and religious standards. The husband and wife must love and respect one another. They must be faithful to each other at all times in order to ensure a long-lasting marriage filled with peace and happiness. In a marriage, the husband and wife must have mutual respect for each other and make joint decisions.
They both have the duty of bringing up their children, educating them, and ensuring they live a safe and comfortable life. They must be able to teach their children or give them access to learn the social and professional skills they require to live good lives. Both spouses are meant to share the responsibility of choosing and maintaining their place of residence. The finances and payment of bills can be shared between both sponsors or discussed so that both parties can come to terms on what suits them.
Final Thoughts
Zambia is regarded as a sovereign secular republic; however, Christianity is the predominant religion in the country. Most of the people living in Zambia are Christians who perform marriages based on the principles of the Christian faith. Couples have the freedom to choose the type of marriage they want based on their religious beliefs. Couples can marry in both the registry and the church, and there are no restrictions on combining the two types of marriage.
To get married in Zambia, both spouses are required to meet all the necessary conditions and also submit the documents required to the registrar's office. After a waiting period of a few days, the couple will be able to obtain a marriage certificate. Foreign spouses must be able to provide a certificate showing that they have freedom to marry in Zambia. Such a certificate is obtained from the consulate or embassy of their home country in Zambia. In other cases, it may be required to obtain it directly from the spouse's home country; however, they must be legitimized. We hope this article has helped you understand everything you need to know about marriage in Zambia.
Don't make your lover wait. We're sure it will be «Yes».
Proposal will take a few clicks