Everything you need to know about marriage in Ethiopia
13 Apr 2023
·
21 min to read
Articles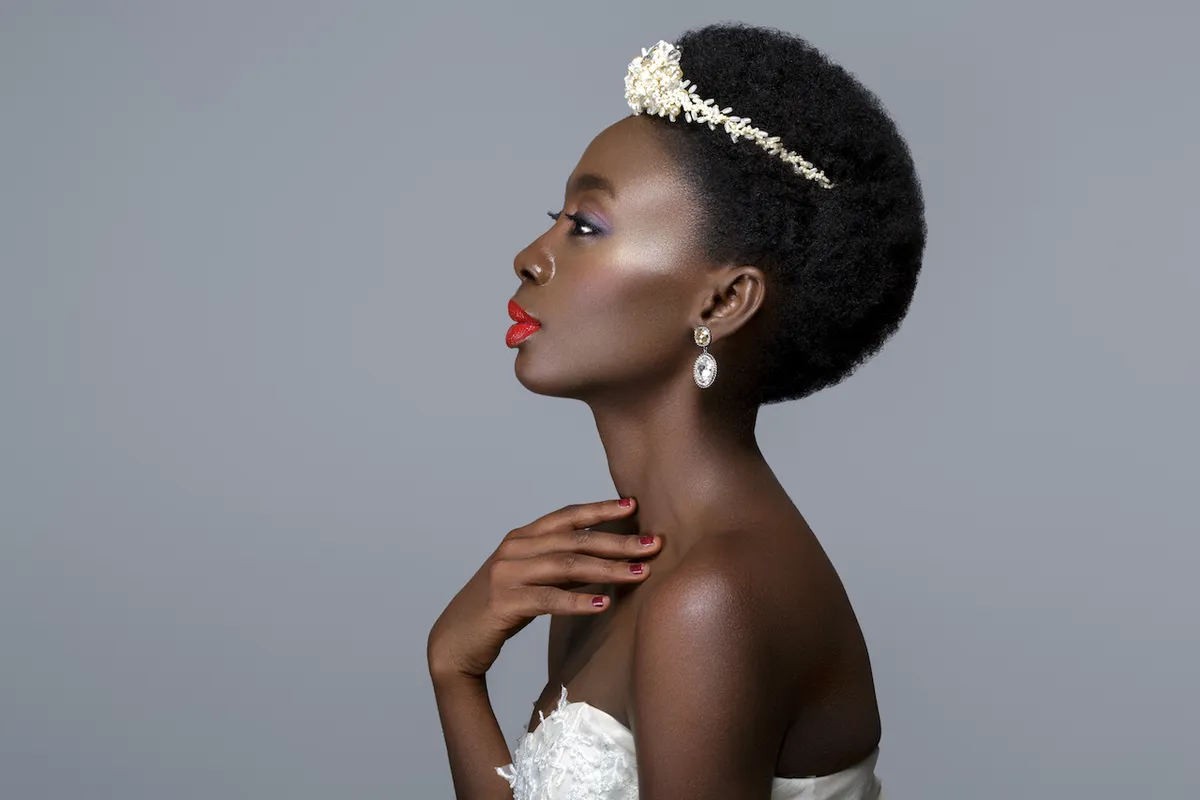 Ethiopia is an African country famous for its cultural diversity and national parks. Marriage is a very special event in the country that is looked forward to by both couples and their families. There are three types of marriages that are performed most frequently in the country, and these marriages are also legally binding in Ethiopia. These are civil, religious, and customary marriages. Ethiopian couples as well as foreign nationals are allowed to perform any of the marriages based on their preferences or religious and regional beliefs and customs. Child marriages have been quite rampant in Ethiopia over the years.
Statistics show that over 8 million of the brides in the country are below the age of 15. This young marriage age has resulted in a high rate of divorces in the country because most of these marriages are not entered into purely due to love or the maturity of both spouses. They tend to grow apart over the years and demand a divorce. The legal marriage age in Ethiopia is 18 years, and this age must be attained by both Ethiopian nationals and foreign spouses in the country. In the past, the marriage age for females was 15 years; however, this was raised to 18 years to match that of the male gender.
In Ethiopia, spouses aged 16 or 17 may be allowed to legally marry each other; however, parental or guardian consent must be provided by the spouses. Both spouses must be able to demonstrate that they are eligible for marriage in the country, not just by being of legal age but also by fulfilling other Ethiopian marriage conditions. Keep reading to find out more about Ethiopian marriage traditions.
Civil marriages
Civil marriages in Ethiopia are performed by a state-authorized registrar and take place in the civil registry. These types of marriages are legally binding not just in Ethiopia but in other countries in Africa and the world at large. Civil marriages can be contracted by both foreign and Ethiopian nationals; however, there are certain conditions that must be met by the spouses. A civil marriage may only be performed when both spouses give their free consent, approving the marriage ceremony. Also, both spouses must be single at the time of the marriage ceremony. The application form for a civil marriage can be obtained at the Ethiopian Ministry of Justice, and all the required documents must be submitted by the spouses.
The general rule of thumb is for the partners to have both originals and photocopies of their documents available. Documents that are obtained from foreign countries must be apostilled to prove their legitimacy, and they must also be translated into any of the official languages in Ethiopia. Upon the proper submission of all the required documents, the marriage certificate may be provided to the spouses after a 21-day waiting period. The documents required during the marriage registration are stated below.
Documents required
A valid means of identification. This includes national IDs and passports.
Both spouses must provide two witnesses. These witnesses must not be distant relatives of the spouses, and they must also be 18 years of age or older.
Both spouses are required to provide colored copies of their passport photos.
Government-issued birth certificate.
Divorce or death certificate. This is only applicable to widowed or separated spouses.
Certificate of no impediment to marriage Spouses may provide a court-sworn affidavit of their marital status stating that they are single and not in any relationship with another person at the time of the marriage application and registration.
Both spouses are required to pay all the fees required during the above procedures and document submission.
Religious marriages
Ethiopia also recognized and protected religious marriages. These types of marriages are performed based on the principles of the respective religious organizations of the couple involved. In Ethiopia, the majority of the population is divided between two religious faiths. Ethiopians are either Muslim or Orthodox Christians. The majority of the religious marriages performed in the country are according to the principles of these religious faiths. About 62% of the total population of Ethiopia are Orthodox Christians, making Christian marriages the most popular type of marriage in the entire country.
Religious marriages are sometimes mixed with some common traditions in the country. All marriages begin with pre-wedding rituals such as family gatherings and dowry payments. Arranged marriages used to be the norm in ancient Ethiopia. Here, parents served the purpose of finding potential brides for their male children who were of age. All marriage preparations were conducted between the families, with their children having little or no say in how the events progress. This is all different in modern Ethiopia, though. Marriage preparations only begin when spouses who want to marry each other for love introduce their respective families so as to initiate the marriage arrangements.
Customary marriages
Customary marriages are also legally recognized and protected in Ethiopia. The registration of this type of marriage is done at the Ministry of Justice. The norm for customary marriages is for the marriage preparations to be handled by both families, where the groom and his family will be required to pay a bride price or dowry. Both spouses have the right to get themselves involved in how the marriage will be performed. For a customary marriage to be fully legal in Ethiopia, the spouses who have just recently concluded such a marriage must perform a marriage registration.
During the marriage registration, there are documents that must be submitted by both spouses, and these documents are mostly similar to those stated above for civil marriages. However, here, spouses may be required to provide a certificate of state of origin, a written application for a special marriage license, and a declaration of their age and occupation. The registry will specify which documents need to be in their original or photocopied format. After the successful completion of the marriage application form and submission of the required documents, a registration certificate is issued to both spouses within 30–60 working days.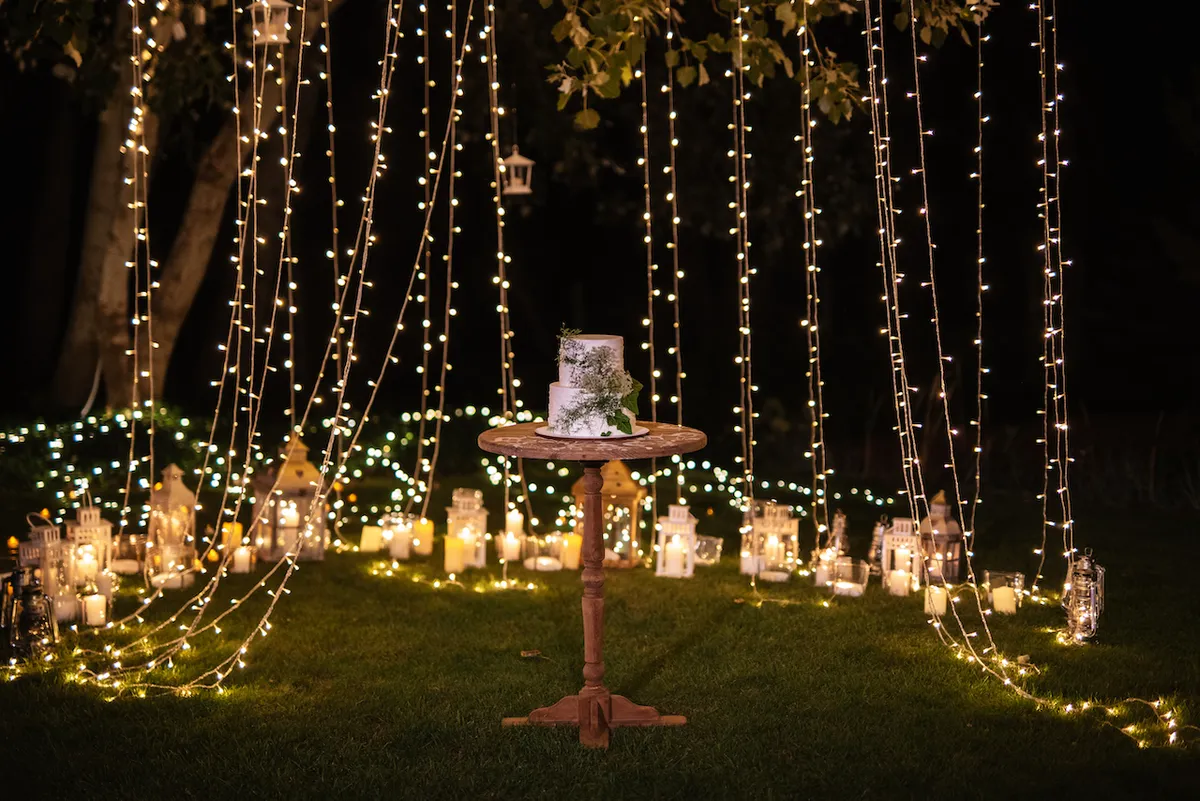 Marriage traditions in Ethiopia
The Melse
Ethiopian wedding ceremonies are usually extravagant events that can span several days. The ceremony on the second day is referred to as the Melse. The custom is for newlywed couples to be dressed in a kabada. The Kaba is a traditional Ethiopian attire, and the event is usually attended by both family and friends invited by the couple.
Shemma
This is a unique marriage tradition in Ethiopia, where the bride and groom are adorned in a shemma. The shemma is a handwoven cloth that is designed with beautiful embroidery. The custom includes gold-encrusted crowns worn by both spouses as a symbol of their exceptional covenant before God. This tradition is still popular in Ethiopian marriages to this day.
Dowry
Customary marriages in Ethiopia involve the two families meeting to make the necessary arrangements. Here, the groom's family approaches the bride's family to ask for her hand in marriage and make an official marriage proposal. If the bride's family accepts the marriage proposal, the groom may present them with various gift items. The bride's family will shortly provide a dowry that must be paid by the groom before he is allowed to marry their daughter.
Same-sex and polygamous marriages in Ethiopia
Same-sex marriages are illegal in Ethiopia. There is no legal status for homosexuals in the country. This implies that it is illegal for a person to be gay in Ethiopia. Both foreign and Ethiopian male and female nationals are not allowed to perform same-sex sexual activity, and members of the LGBT community have been known to face high levels of discrimination in the country as no protections are offered by the country's laws. The crime of same-sex marriages can attract up to 15 years of imprisonment in Ethiopia.
Polygamy is illegal in Ethiopia. Monogamous marriages are the only form of marriage that is legally accepted in the country. A man is not allowed to be legally married to more than one woman at a time. Even though polygamy is abolished in the country, it is still practiced by some Ethiopian regions and communities. The high cost of maintaining a polygamous marriage has discouraged some Ethiopians from practicing this type of marriage in the country.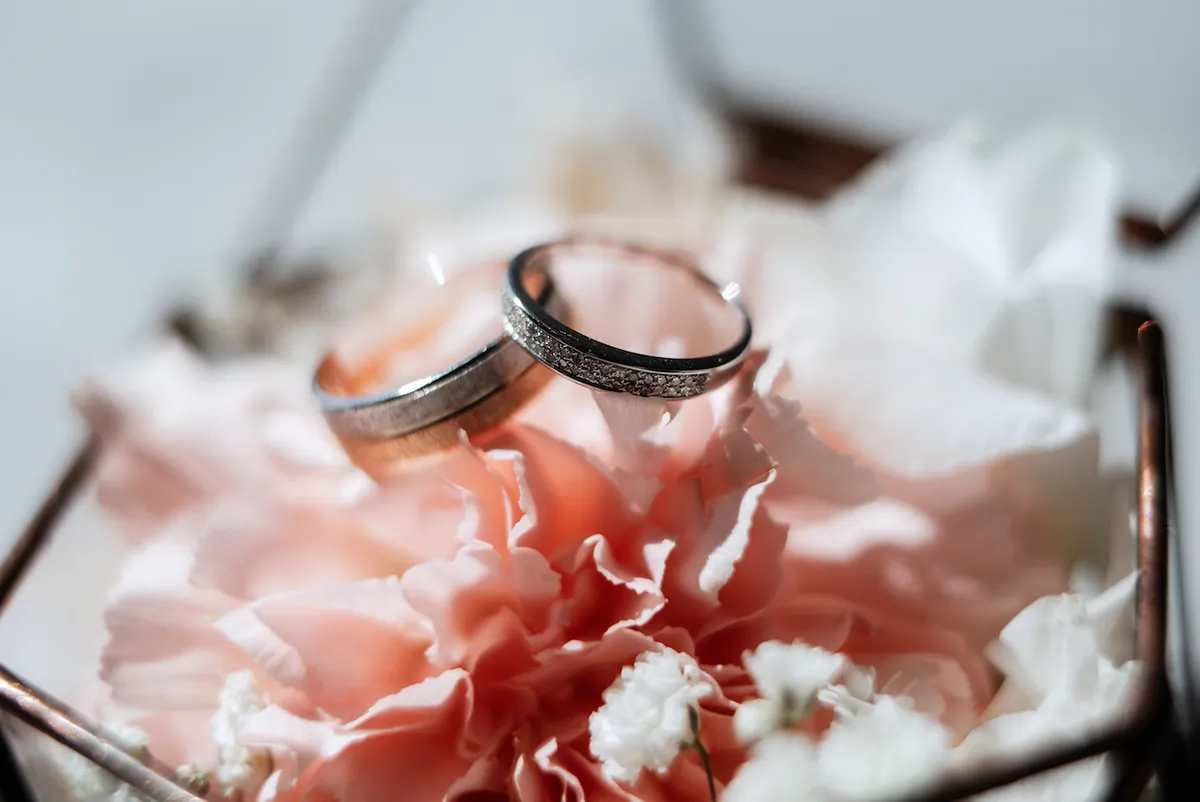 Marriage Laws and Rights, Costs and Duties
Laws
In order to obtain the status of legality, the marriage process has to be done according to the rules and regulations guiding marriage in the country. In Ethiopia, the legal age for marriage is 18 years old for both men and women, though in extreme cases, such as pregnancy, minors may be permitted to marry with the permission of a judge. Child marriage is prohibited in Ethiopia, and anyone who contracts marriage with a minor without receiving permission from appropriate authorities is liable to face a jail term of three to ten years. However, Child marriages are widespread in the country; a large number of girls get married before they attain the legal age. Marriage must be contracted based on the mutual consent of both parties; the couple must have an understanding of the concept of marriage and be able to give consent without any interference from third parties; couples must not be forced or threatened to contract marriage for the purpose of fraud or deception.
Couples must give their consent to marriage directly, rather than through representation. They must be present throughout the process of contracting marriage. However, in extreme cases, the couple may be allowed to be represented, provided the court allows it and they choose who represents them. According to the family code in Ethiopia, the law recognizes religious, civil, and customary marriages; they all have the same legal value, so couples can decide which type of wedding best suits their needs. Couples must provide four witnesses at the celebration of marriage. A civil marriage must be held in the presence of an authorized civil officer; a religious or customary wedding must be conducted by an authorized priest or minister. De facto unions are not allowed under the law; couples who wish to be recognized as husband and wife without expressly contracting a formal marriage are not allowed to do so in Ethiopia.
LGBT activities are illegal in Ethiopia; it is considered a criminal offense and is punishable by law with up to 15 years' imprisonment. Homosexual activity and indecent display are all criminalized in Ethiopia. Polygamy is prohibited in the country; however, it is widely practiced by many Ethiopians. Couples who wish to marry must be single at the time of the marriage. If one or both parties have been married before, he or she is required to provide proof of divorce or a death certificate in the case of widowhood before he or she would be allowed to contract a new marriage. A woman who is widowed must wait at least 180 days before she enters a new marriage.
The law prohibits incestuous or consanguineous marriages because the husband and wife must not have any affinal relationship, whether by direct or indirect blood relationship, marriage (alliance link), or adoption. If it is found that either or both couples are mentally unstable, the marriage can be declared void as they are not in a sound state of mind to contract marriage. Marriage can also be declared void on the grounds of the false identity of either the husband or wife. All documentation must be submitted and verified by appropriate authorities before marriage can be legally binding.
Rights
The law of marriage makes provision for the equality of rights between husband and wife in Ethiopia. Married couples enjoy as many rights as unmarried people, and they also have access to special rights that are only made available by virtue of marriage. Couples have the right to choose which marital regime of property to enter into during their marriage. They have the right to decide whether to own property individually or jointly. The husband and wife have the right to procreate, adopt, and raise the children according to their religious and moral beliefs.
According to the law, couples have the right to file for and finalize a divorce, either based on a mutual decision or for special reasons such as desertion or infidelity. Both parties have the right to receive respectful treatment from one another and to protect the family from any form of violence or harm that might come to them or the family honor. Both the husband and wife have the right to work without facing any form of discrimination at the workplace.
A nursing or pregnant woman has the right to receive maternity leave and pay in order to ensure the health of the mother and child. Both parties have the right to healthcare services such as family planning, among other things. They both have the right to make important health decisions for each other in emergencies. Couples have the right to be actively involved in politics, government, and socioeconomic activities; they can decide to run for offices and positions that are only available to married persons.
Costs
Ethiopian weddings are known for their colorful traditions and customs, both in rural and urban areas. Wedding traditions are respected and embedded in every part of the wedding celebration. It is considered to be a very important part of one's life; therefore, the couple has to ensure that the day is a memorable one. An average wedding for at least 200 guests in Ethiopia costs around 350,000 Birr, which is approximately $7,000, and this price is not fixed as it can easily increase if proper planning and monitoring are not in place.
Putting together an effective wedding budget is always a Herculean task; therefore, couples are advised to start planning long before the chosen date. The venue for the wedding celebration costs around 3,000–30,000 Birr, and this depends on the location of the venue. The cost of catering to a guest costs around 200-1000 birr; wedding attire is sorted out by the couple; the bride's wedding dress can be rented or bought and costs around 15,000 birr and can easily increase; and the groom's suit costs around 10,000 birrs.
The transportation for the event costs around 30,000 birrs, depending on the vehicle that is rented. Couples who have cars do not need to worry about this cost. The music at the wedding would cost an average of $50,000. Other expenses, such as photography, hair and makeup, accommodations, etc., cost around $70,000. The financial ability of the couple is a major determinant in determining the average cost of a wedding.
Duties
Couples have a duty to mutually respect and love one another. Mutual support and commitment are duties that must be fulfilled by couples in Ethiopia. They both have a duty to cohabit once marriage is contracted; the husband and wife must be in the same marital residence. The proper management of the family is the joint duty of both spouses; they both have an obligation to protect the interests of the family and also ensure the safety of every one of its members. The husband and wife have a duty to ensure the good moral and educational backgrounds of the children in order to make them honest and upstanding citizens.
Only in extreme cases, where one of the couples is incapacitated, will one of the couples perform these duties. The husband and wife have a duty to jointly make decisions when it comes to the health and comfort of the children, but parents also have an obligation not only to children born in wedlock but also out of wedlock. Both husband and wife have a duty to carry out their conjugal responsibilities. They are both tasked with the responsibility of contributing jointly to the welfare of the family.
Final Thoughts
Ethiopia allows both foreign nationals and native Ethiopians to easily get married in the country. Some of the most popular venues used for wedding ceremonies in the country include the Addissinia Hotel, the Bole Skygate Hotel, the Mayleko Lodge, and the Paradise Lodge in Arbaminch. Upon the submission of all the required documents, spouses will be able to get married in the country.
Customary marriages also hold legal validity in Ethiopia; however, spouses who have conducted a marriage according to their customs and traditions must also ensure that the marriage is legally registered at the Ministry of Justice. As previously stated, the majority of the documents that must be submitted are similar to those of civil marriages. The beautiful natural attractions in the country have made it a popular destination spot for African weddings. We hope this article has provided you with everything you need to know about marriage in Ethiopia.
Don't make your lover wait. We're sure it will be «Yes».
Proposal will take a few clicks