Everything you need to know about marriage in Finland
26 Mar 2023
·
19 min to read
Articles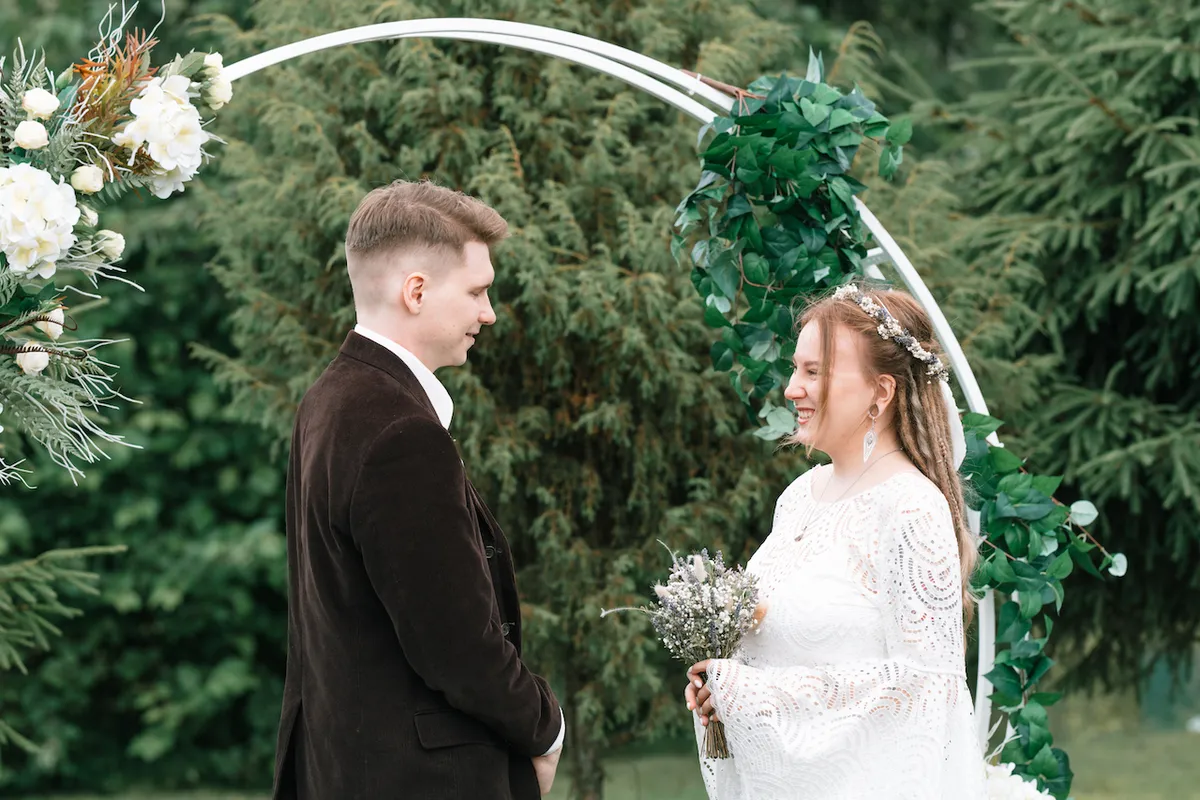 Finland is a beautiful European country where an average of 24,000 marriages are held annually. The country has straightforward and simple laws that make it a great destination to get married for both Finns and foreign nationals. Both civil and religious marriages are recognized and protected by the laws in Finland. Couples are allowed to get married at the local registry office, such as a service location of the Digital and Population Data Service Agency, a district court, or in a location that has been chosen by them and approved by the officiator.
Religious marriages are also very popular in Finland, as most of the people living in the country are Christians. Marriage ceremonies are often held according to the traditions and ceremonial rites of the Christian faith. The minimum legal age for a spouse to marry in Finland is 18 years. Unlike most countries, under no circumstances may an underage girl get married, even if there is parental or guardian consent. A Finnish law court will never grant underage spouses the permission or authorization to get married in the country.
There are several traditions that are celebrated in the country that are unique to the Finns; however, due to modernization, many of them have Marriage traditions are also being mixed with some western traditions. In the country, both civil and religious marriages are independent of each other. Couples may have religious marriages in religious associations that have been registered and authorized to perform marriage ceremonies. The rest of this article will touch on the most important aspects of marriage in Finland.
Civil Marriage
In Finland, a civil marriage is performed by an authorized officiant in the district court where the couple intends to marry. Couples may also hold their civil marriage ceremonies at a service location of the Digital and Population Data Service Agency or any public location of their choice, such as a park, beach, etc., as long as it is approved by the marriage officiator. Civil marriages are open to spouses who are current residents of Finland or a foreign country.
Spouses in a foreign country can book an appointment with the Embassy of Finland in that country to submit the required paperwork and get started on the marriage registration process. To get married in Finland, there are certain conditions that must be met by both spouses, as well as documents that must be submitted by them when due. The required documents to marry in Finland are stated below:
A valid means of identification, such as a passport or Finland ID,
Certificate of no impediment to marriage. This paperwork must be submitted by both spouses to show there is no current obstruction to the marriage. Common things that may prevent a marriage from taking place include mental illness or a marriage to someone else.
Certificate of single status. This paperwork is to show that a person is eligible and not prohibited from getting married due to still being in a previous relationship. It must show that the spouse is currently single and has no marital ties to anyone at home or abroad.
Divorce or death certificate. This document will serve as proof that all previous marriages were legally ended due to the separation of the two previous spouses or the death of a former spouse.
Proof of residence This paperwork is to show that a spouse is legally living in the country at the time of the submission of the application.
Religious Marriage
The predominant religion in Finland is Christianity, with the largest denomination in most Christian churches being the Evangelical Lutheran Church. In this church setting, a couple may get married in one of two ways: if both the bride and groom are confirmed members of the Evangelical Lutheran Church of Finland, or if one of them is a confirmed member and the other spouse is a Christian but of another church denomination such as the Pentecostal Church, the Catholic Church, the Baptist Church, the Orthodox Church, etc.
Furthermore, in situations where both spouses are not members of the Evangelical Lutheran Church, they are not permitted to get married in the church. Marriages between same-sex couples are also not permitted in the church. The church ceremony is officiated by an authorized and registered clergyman, such as the pastor or priest. Even though same-sex marriages are often prohibited in churches, some churches may give some same-sex couples the chance to consecrate their union in church.
The church ceremony usually follows the normal rites of a traditional church ceremony. The church service begins with a procession, and after all the wedding party and guests are present in the church, the service is commenced, during which the bride and groom exchange vows and rings and are pronounced husband and wife by the pastor or priest. Religious marriage ceremonies in Finland, like in most Western countries, are followed by a traditional wedding reception where the couple is feted with a party and gifts.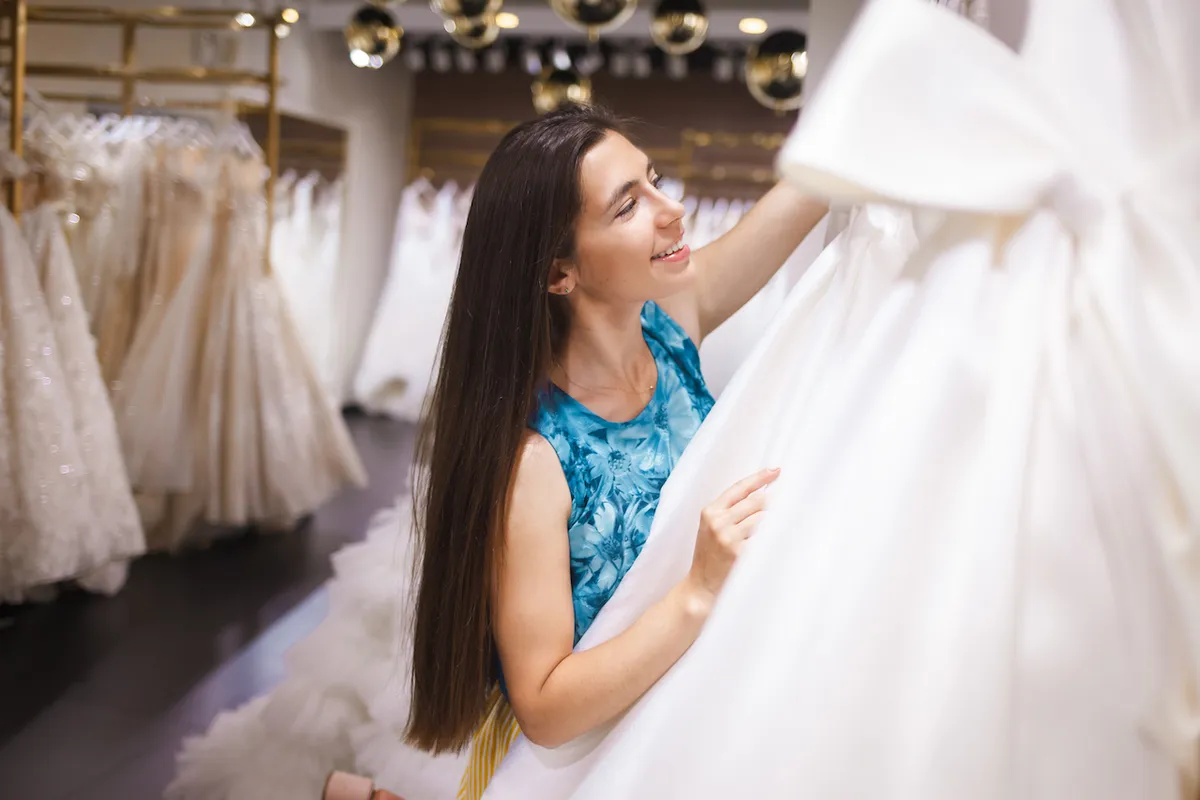 Marriage traditions in Finland
Pre-wedding Phase
This part of the marriage ceremony in Finland is followed by numerous preparations from both the parents and couples. Before religious ceremonies begin, banns is usually published to announce the intention of marriage for both couples. The engagement ceremony usually involves the families meeting together to accept the marriage proposal and make necessary arrangements. Unlike most parts of the world, the bride usually pays the dowry to her groom's family. This is referred to as the "myötäjäiset." It is also customary for her to bring along a kapiot (trousseau), which usually includes presents and gifts such as linens, etc. Finnish weddings usually take as much as two to four days.
Actual Wedding
The attire worn by the bride on the wedding day is a long white dress, while the groom is dressed in a black suit or tailcoat. In ancient times, Finnish brides wore black dresses; however, this tradition has faded over the years. It is customary for the bride's mother to pay for the wedding ceremony. The church service is attended by the family and friends of the couples as well as all invited guests, and there is specific music that is common among couples, such as Wagner or Melartin. It is customary for rings to be thrown at the couples as they are leaving the church service. This is used to symbolize good luck and wish the couple a happy and prosperous marriage.
Post-wedding Phase
This tradition includes the wedding reception that is held to celebrate the newlyweds. Here, the ceremony usually runs from noon until night, and some couples refer to their reception ceremony as a dinner event only. A common tradition is for pitopöytä fare to be served, which is a combination of salads, Karelian stew (or gravy), some casseroles, rainbow trout, boiled potatoes, meatballs, and cold cuts (either meat or fish). The dinner ceremony may also have multiple courses.
The rest of the wedding ceremony is filled with different forms of entertainment. A popular game that is played in Finnish weddings is "Robbing the Bride." Other women in the wedding party, usually friends of the bride, blindfold her and dance around her. The bride then places her crown on the head of any girl, and the belief is that such a girl will be the next to get married. After the reception ceremony is concluded, the newlyweds usually go on their honeymoon to a destination of their choice.
Same-sex marriage and polygamy
In Finland, marriage between two people of the same sex is allowed. This type of marriage is legal, recognized, and protected under Finnish law. Same-sex marriages became legal in Finland in 2017. Registered partnerships and civil unions are legal in the country, and couples to whom this applies get to enjoy most of the rights and benefits that opposite-sex marriages enjoy. The matter of same-sex marriage ceremonies in churches is still up for debate even now. Many priests officiate same-sex marriages; however, it is still frowned upon and prohibited by some pastors as well as their churches.
Polygamy is prohibited in Finland and is considered an offense under Finnish law. The crime of polygamy in Finland is referred to as bigamy. A person is not allowed to marry more than one person at a time, and if a marriage is to be entered again, the previous marriage must be lawfully terminated. A spouse is not allowed to marry if they are still in a current registered partnership.
Marriage Laws and Rights: Costs and Duties
Laws and Rights
Getting married in Finland is easy, provided you follow the requirements made by the law. Here you will find everything you need to know about the laws guiding marriage in Finland to be able to officially tie the knot.
First and foremost, according to Finnish law, the legal age of marriage is 18 years. The law does not make exceptions for minors; you can only get married once you're 18 years old. Marriage between people who share blood ties is prohibited by law. Persons who are related by direct blood link, by alliance link, or through adoption must not be married. Polygamy is not allowed by the law; both parties must be single at the time of marriage; if one or both of the spouses were in a marriage prior to the time of marriage, a certificate of divorce or death must be submitted alongside all necessary documents. Under the law, forced marriage is a crime.
Couples are expected to willingly consent to marriage without pressure from their family or third parties. Marriage should only be contracted voluntarily. Same-sex marriage is recognized and protected by Finnish law; homosexual couples can marry freely and without opposition in Finland. Eligible couples can decide with whom they wish to get married without having to seek the permission of others. A mandatory examination for impediments to marriage known as avioliiton esteiden tutkinta is carried out for all intending couples in Finland. An application for the examination of impediments must be made at least days before the chosen date of marriage; thereafter, a certificate of non-impediment would be issued by the Digital and Population Data Services Agency.
For foreigners, an original marital status certificate, which must be more than 4 months old, from your home country could also serve the same purpose as this certificate of non-impediment. The certificate would not need translation if it is in English, Swedish, or Finnish; if the need arises, it may be translated by an authorized translator. It takes at least 7 days to complete the examination for impediment to marriage for Finnish nationals; it might take up to several weeks for foreigners to complete their examination.
The certificate of non-impediment upon issuing is valid for 4 months, within which the intending couple can get married. A valid identity card must be submitted to prove the identity of the couple; foreigners can present their passports as a valid means of identification. Holding a civil wedding at the local registry would require that you bring along two witnesses who must be at least 15 years old to be present at the ceremony; however, you could use the staff at the local registry as witnesses. Religious marriages that are conducted by authorized priests or clerics are recognized and protected by the law.
Rights
Couples are treated as equals under Finnish law, and cooperation, trust, and mutual support are required for the family's benefit of the family. According to the rights of couples under Finnish law, either spouse has the right to work; they can decide to get employed in sectors that best suit their career paths. Both parties can decide to participate in political and socioeconomic activities outside the home without seeking permission from one another. The couple must be jointly responsible for the financial well-being of the family. However, whatever debt is incurred by one of the spouses must be settled by the party who incurred it, not by both parties. They both have the right to change their last names, keep them, or take a totally different common name.
Spouses have the right to procreate and adopt, provided they are financially capable. If a prenuptial agreement was not signed before marriage, both parties have the right to each other's property, and at the dissolution of the marriage, they are both entitled to 50% of the property. However, if a prenuptial agreement is reached, they both have the right to own separate properties and assets. Spouses have the right to divorce if the marriage is not working or in cases of violence and abuse. By virtue of marriage, couples have the right to file a joint tax and, as foreigners, the right to obtain a residence permit on the grounds of family ties. Couples do not have the right to sell or dispose of property without the other's consent.
Costs
The cost of holding a civil marriage in Finland is totally free of charge for citizens, but a prescribed fee of $50 would be paid by foreigners to the local registry. Holding a religious marriage and reception party, on the other hand, could cost a lot more than a civil marriage. If you're catering to about 50–100 people, you'd be spending about 5,000–12,000 pounds, excluding the honeymoon experience.
Most Finnish couples shoulder the cost of the wedding ceremony. The most expensive part of a Finnish wedding budget is the catering expenses; the food and drinks served at the ceremony take up at least 50% of the wedding budget. The rings, dresses, location, music, hair and makeup, entertainment, and other miscellaneous expenses take up the remaining 50%. It is important to note that the amount spent on a wedding in Finland is not fixed; it depends on the financial status of the couple.
Duties
Couples in Finnish society are treated as equals in all aspects, and there are no delegated duties for spouses based on their gender roles. In Finland, couples have a duty to be responsible for the provision of basic amenities for the family. This responsibility doesn't solely fall on the shoulders of the man; it's a joint responsibility. If one of the spouses is currently out of work or is a low-income earner, the spouse who earns more is obligated to cover more of the household finances. The responsibility of homemaking and being constrained to the role of motherhood is not an obligation in Finland. Both the man and the wife have the responsibility to take care of the home and raise the children according to their own beliefs, providing them with proper education and a conducive environment to develop in.
Final Thoughts
Getting married in Finland is a simple process. The major thing for couples is to get all the necessary documents that are required during the marriage application ready. The process of getting a marriage license in Finland is quite fast, and only people who have reached the age of 18 are allowed to get married. There is no exemption for underage marriages in the country.
Citizens of Finland who are abroad temporarily due to work or other personal reasons may also get married at the embassy or consulate of Finland in that country. Christian marriages are the most popular type of marriage ceremonies in Finland because the majority of Finns are Christians. This article includes detailed information on everything you need to know about marriage in Finland.
Don't make your lover wait. We're sure it will be «Yes».
Proposal will take a few clicks