Everything you need to know about marriage in France
12 Feb 2023
·
16 min to read
Articles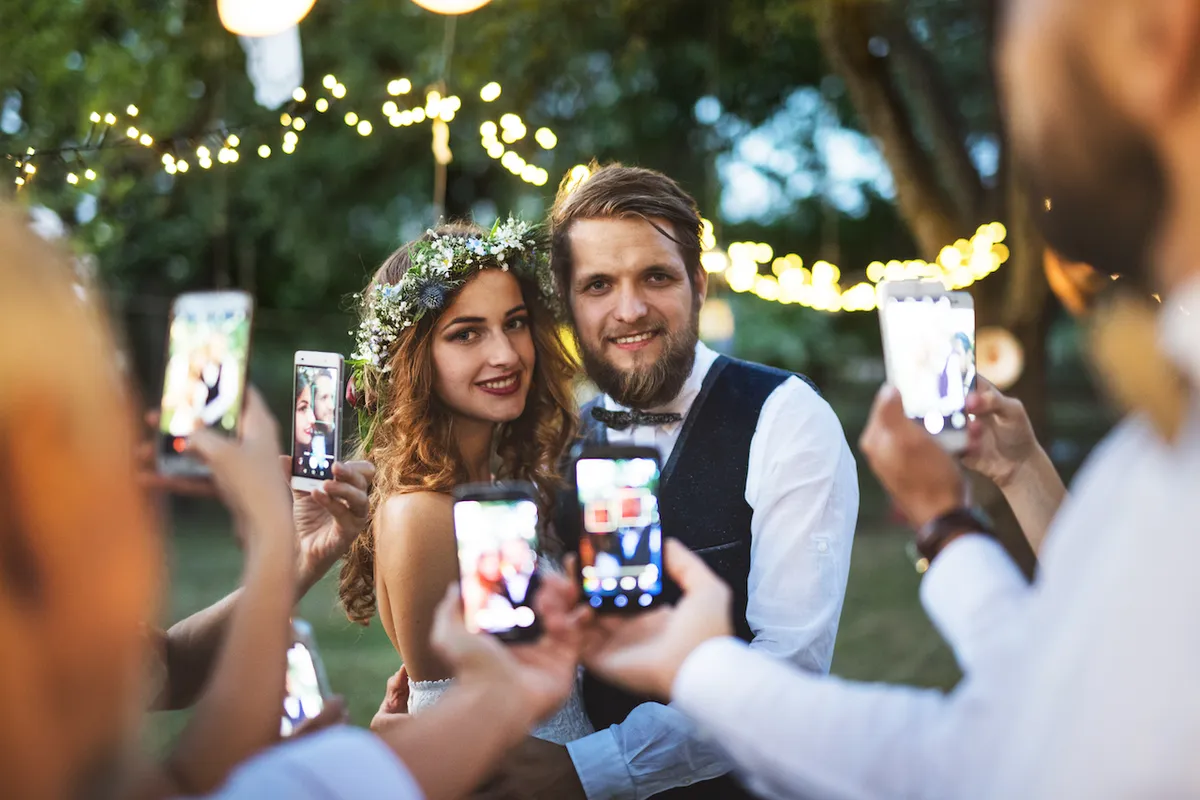 France is one of the most popular countries for destination weddings in the world. The country is home to over 67 million people, with close to 300,000 marriages annually. The country has various beautiful venues for weddings with traditions and rites that involve celebrations with music, food, drinks, and so much color.
Marriages in France are performed by civil authorities. Other forms of marriage, such as religious or traditional, are not recognized by law. The minimum legal age a person can get married is 18. A marriage is expected to be a union between two people for the purpose of love and starting a family.
Civil marriages in France are open to both residents and foreigners.
Couples who would also like to have religious ceremonies can only do so after a civil marriage is concluded. Churches must have a local representative who will contact the town hall to confirm the specifics of the date for the wedding ceremony. The rest of this article will touch on the types of marriages and the laws guiding them in France. Let's get started.
Civil Marriage
A civil marriage in France is held at the Mairie, or town hall. These marriages are conducted in French by the local mayor in a public room. This marriage is the most important as it is the only one recognized and protected by law. Couples are expected to have performed a civil service before proceeding with religious, traditional, or other symbolic weddings. For Christian couples, some churches allow an English-speaking priest to officiate the ceremony. Other couples may opt for an interpreter in cases where French is used and there are foreigners among the attendees or witnesses.
In France, couples who do not want to have religious ceremonies have the option of having a symbolic ceremony. These types of ceremonies are also called Humanist ceremonies. There are no legal laws backing these types of marriages, and so there is a lot of flexibility with the acts performed during these ceremonies. Symbolic weddings can be held anywhere, and the marriage procedures can be arranged by the wedding celebrants. This type of marriage is usually practiced by same-sex couples or those who have no religious ties. It is characterized by the freedom and flexibility it brings to the ceremonial rites.
There are certain documents that are required by couples who plan to get married in France. These are stated below.
Proof of address
Valid identification or a passport
Original birth certificate (this has to be dated at least 3 months from the application date)
A minimum of 2 witnesses (these people can be chosen by the couple, but they usually include family and friends). They are also expected to come with a valid means of identification.
Other required documents for foreigners, such as an affidavit of law, can be requested from the consulate or other approved places and translated by an accredited translator. This process usually involves a fee to be paid.
Prenuptial Agreement This document is optional and couples are advised to visit a French lawyer before making decisions about whether to sign a prenuptial agreement or not.
There are some procedures and fees associated with civil marriages. A local mairie must receive a marriage application at least 10 days before the planned wedding date. If there are any translations involved, the accredited translator (Apostille stamp) will translate foreign languages to the local French.
After the successful completion of the marriage application process, the couples are expected to hold the civil marriage ceremony at the Mairie within 10 days to 1 year from the time of authorization. Couples are issued an official book called a Livret de Famille, which holds the record of the marriage. Many times, French people continue to use this book to record important events in their lives.
French Marriage Traditions
The French have always been the home of beautiful weddings for decades due to the various attractions in the country. There are some popular traditions and ceremonial rites performed by couples and their wedding parties in France. These are stated below.
Wedding Procession
This is a major part of marriage traditions in France, where the groom has to pick up his bride from her house on the wedding day. The bride is led by her father during the procession, and children usually throw white ribbons in her path. The bride is expected to cut the white ribbons to show that she is fit and can withstand and overcome any obstacles that married life may bring to her.
No bridesmaids or groomsmen
French traditions do not include bridesmaids and groomsmen. Even during traditional wedding ceremonies, most couples only have people who serve as witnesses to their holy matrimony. Sometimes, children and flower girls are included in the wedding train by the couples.
Grand Entrance
This is one of the traditions people really look forward to. Here, the groom walks down the aisle with his mother. They are shortly followed by the bridal party, including flower girls and ring bearers. The father of the bride then walks her down the aisle. The bride and groom may now exchange their vows.
Dragée
This French tradition has been in existence for several decades. A Dragée is a sweet or candy, sugarcoated with almonds. It is customary to give the guests five each to represent wealth, longevity, happiness, fertility, and health.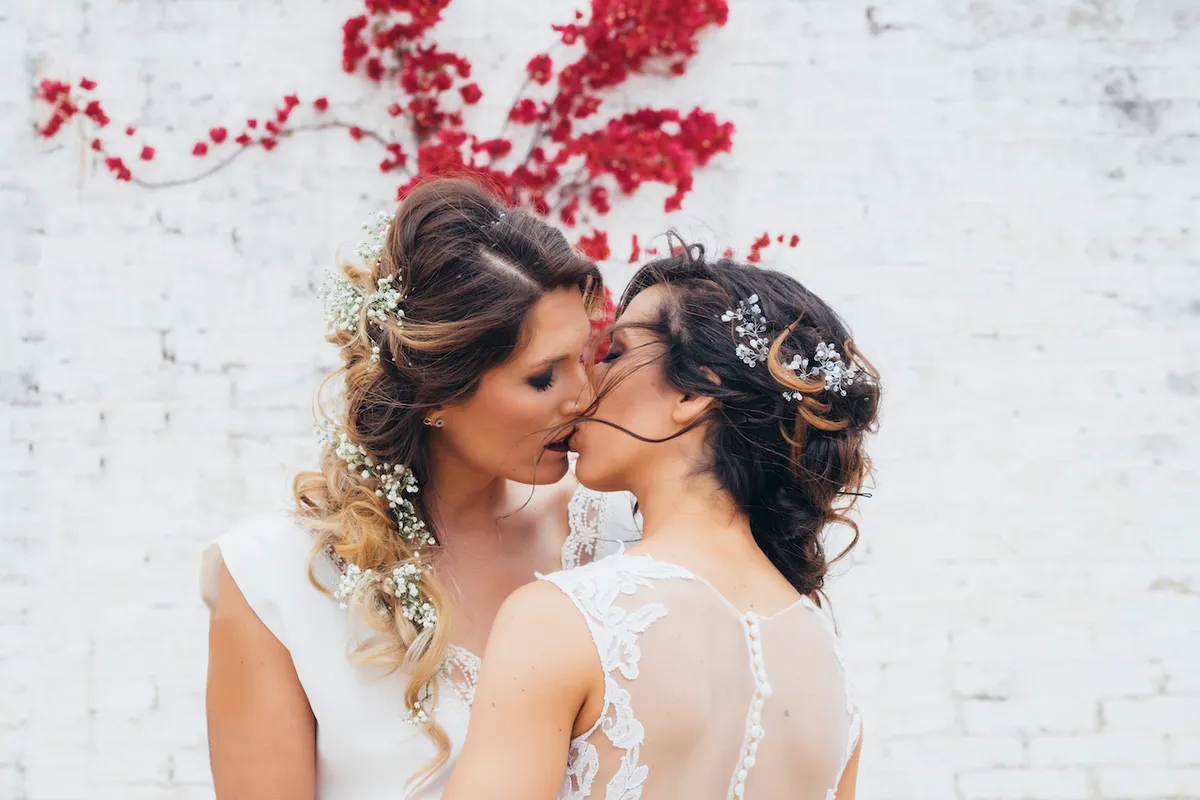 Same-sex Marriage in France
On May 18, 2013, France legalized same-sex marriages. The country allows these types of marriages to have equal rights and responsibilities as those of opposite-sex marriages. These marriages most often involve two parts, namely the civil ceremony and the symbolic ceremony. The civil ceremony is usually held first as it is the official marriage the law recognizes. These civil weddings usually last 10-15 minutes, and some couples decide to have a second wedding on the same day or the next one.
This second wedding is called the symbolic wedding, and it usually involves a party where family and friends, as well as guests, can share a good time and have a celebration of the newlyweds. The marriage laws in France allow same-sex marriages to be blessed in churches. However, there are some clauses involved for priests and pastors who may be opposed to the act.
Posthumous Marriage in France
This is a type of marriage practiced by only a few countries in the world where a person is allowed to legally marry a deceased person. These types of marriages must be approved by appointed civil servants as well as the family of the deceased person. There are some special rules and bureaucracy guiding posthumous marriages in France. If a person wishes to have a posthumous marriage, a request must be sent to the President of France, who will then forward it to the Minister of Justice.
The minister of justice will then need to forward the request to the prosecutor in the district of the family member of the deceased. If the couple were planning to get married before the demise and the family approved the marriage, the prosecutor then forwards the application to the president.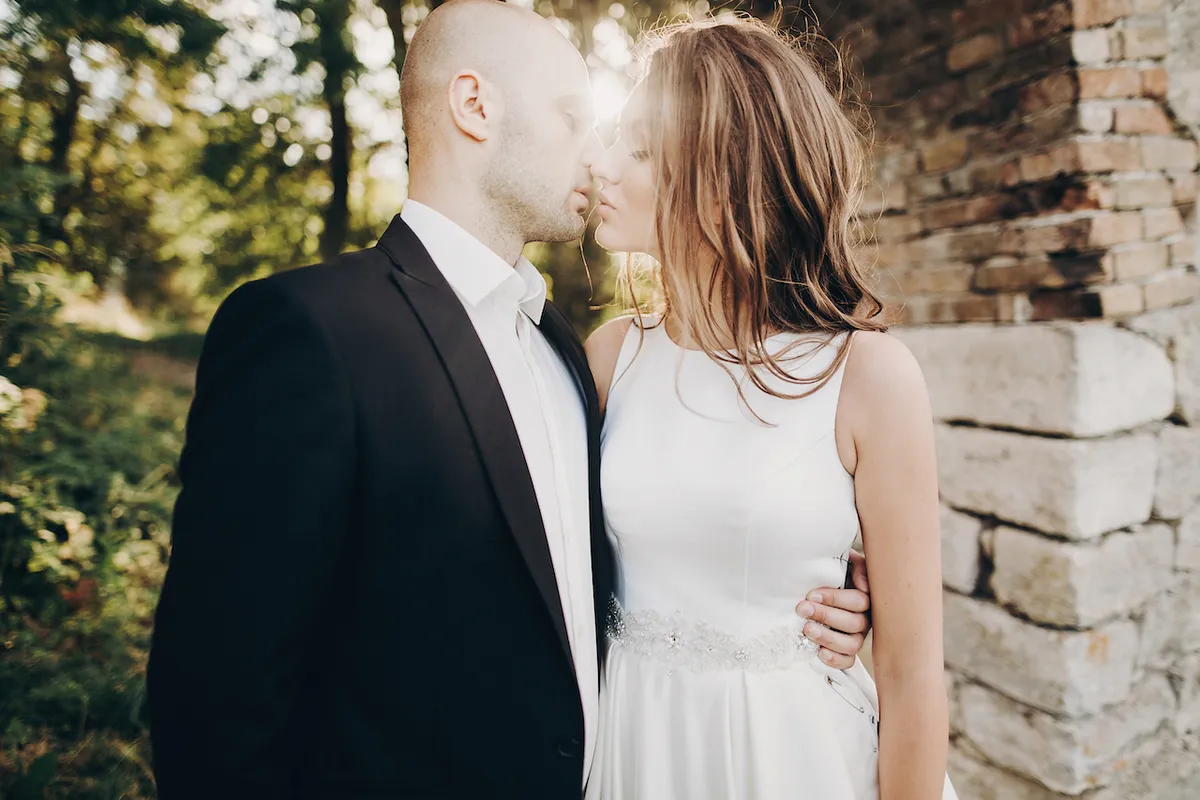 Marriage Laws, Rights, Costs, and Duties
Laws and Rights
France is known all over the world as one of the most romantic places to get married. However, despite its reputation, there are a number of laws you need to obey before you can get married in France.
In France, both parties must be at least 18 years old before the marriage can be declared valid. However, underage marriage is not frowned upon as minors can be married with the consent of at least one of their parents. You must get married at the town hall where you reside and it must be conducted by the mayor, as a French wedding is deemed civil, while religious weddings are not recognized by the law. Prior to the wedding ceremony, both spouses and witnesses must have submitted the following documents to the registrar: a declaration, which includes the birth certificates, proof of domicile or residence, identity documents; name; place of birth; copy of identity documents; occupation; and home of both spouses and child witnesses. If either of the future spouses are foreigners, they can only marry if they have resided in France for a month. Also, necessary documents specific to their nationality must be provided.
In addition to this, you have to be single to get married, either unmarried or divorced from a previous marriage. Polygamy is strictly prohibited. It is important to note that if one is still in the process of getting divorced, he/she is still considered married and, by law, must not enter into another marriage. Marriage between people of close blood ties is highly frowned upon, either by direct relationship (a link between two people that have a common ancestor) or by an alliance (a link that results from marriage).
Another important law to remember in a French wedding is that consent must be given freely and without coercion from third parties. In the event that a marriage is forced, it may be annulled by one of the spouses or a public prosecutor. The request for annulment must be filed within a maximum of 5 years.
After all the paperwork has been gathered, both parties are going to have a meeting with a civil servant to pick a wedding date. It is very advisable to have all your paperwork ready so you can pick the best dates. The town hall will notify the public of the ceremony by publishing a banner within a minimum of 10 days of the event date. Once all these requirements are met, you are permitted to have your fairytale wedding in the famed city of love. In French society, husband and wife have equal rights and any responsibilities can be assigned by mutual agreement of both parties. Under code 212 of the French civil code, faithfulness, mutual respect, assistance, and support are expected from both parties. They're both responsible for the total wellbeing of the family and the upbringing of their children. Properties cannot be sold without the consent of both spouses, and any debt incurred either by one or both spouses should be jointly cleared.
Costs
France has become a popular location for destination weddings due to its beautiful scenery, great food, and wine. The cost of a French civil wedding actually depends on how well established both parties are in their various careers, but it is estimated to cost between £15,000 and £40,000, which will serve about 100 guests or more including the catering, photography, reception, hotel, and a honeymoon.
In the past, the bride's family was responsible for the entire cost of the ceremony in France, but as time passed, both parents now share the cost of the ceremony.
Duties
There are certain duties and obligations that are expected of married couples in France. Bath spouses cater to the well-being and health of the family and their children and are responsible for the provision of basic amenities in the home as well as respect for each other.
They both ensure the moral, social, and material inclinations of the family. A tax household is created upon marriage, and they are both expected to declare their income to the tax authorities and, in turn, receive a single tax notice. In the event that one of the spouses fails in his/her duties, this may result in a divorce, and the erring partner could be liable to the court.
Conclusion
There is a main structure couples must follow for French marriages. The only recognized and legal form of marriage is a civil marriage. This must be done by an authorized officiant or registrar. Couples who wish to still have traditional or religious weddings are allowed to do so, but it has no effect on their marriage certificate.
The same laws backing marriages of the opposite-sex apply to same-sex marriages, and foreigners who wish to get married in the country have some documents that need to be submitted before the marriage can take place. We hope this article has helped you understand everything you need to know about marriages in France.
Don't make your lover wait. We're sure it will be «Yes».
Proposal will take a few clicks