Everything you need to know about marriage in Portugal
27 Mar 2023
·
19 min to read
Articles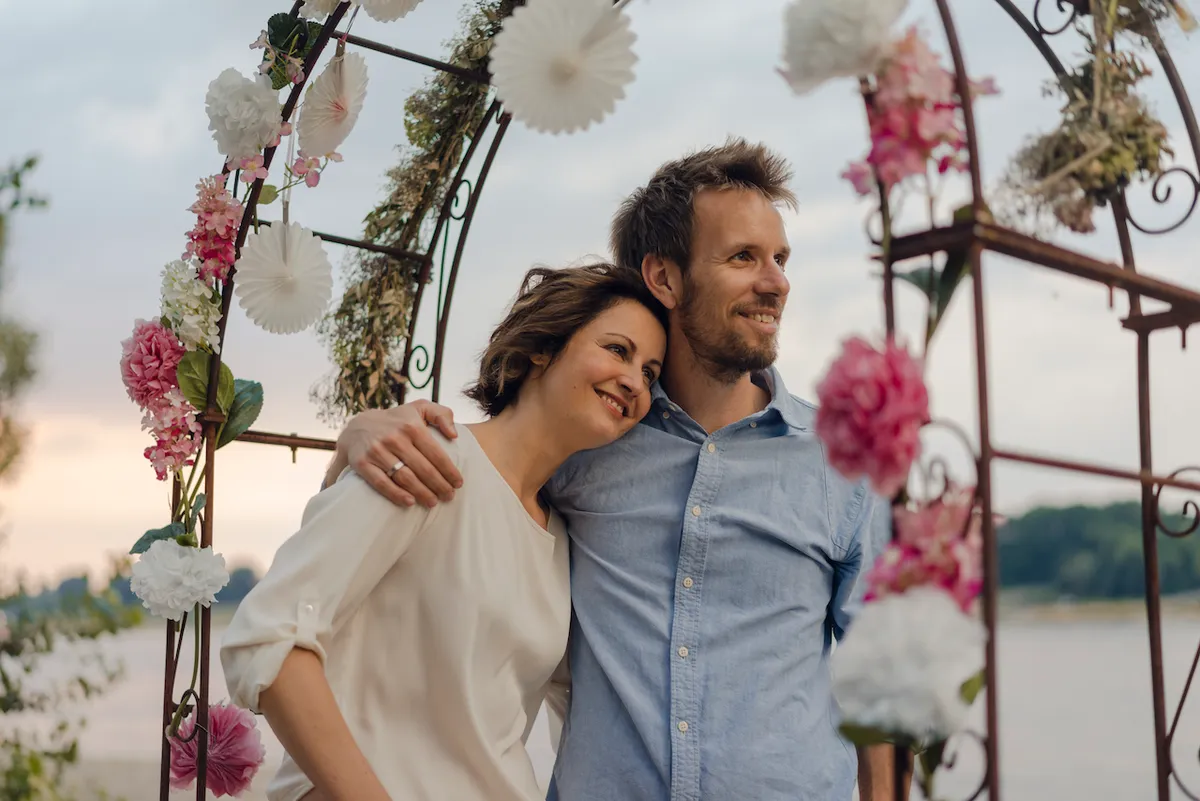 Portugal is a southern European country with a rich marriage culture and traditions. Every year, about 20,000 marriages are held in the country. Most marriages are either civil or religious ceremonies, as both types of marriages are legally binding in the country. However, the overall number of marriages in the country has steadily declined over the years as more couples cohabit than ever before. Religious marriages have also drastically decreased because about half of the marriages held in the country are civil marriages, and a large percentage of the rest are often traditional ceremonies.
The process of getting married in Portugal is uncomplicated, and there are clear conditions that must be met by both spouses (Portuguese and foreigners), as well as paperwork that must be submitted during the marriage application process. In Portugal, the legal marriage age is 18 years. Marriages of underage people ages 16 or 17 may be granted, as in most other European countries, if there is written parental or guardian consent and approval from a law court judge. Marriages are not allowed between people who are related by a direct link or affinity, and marriages held under this condition are nullified under the laws of Portugal. As you read on, you will learn more about the types of marriages and the traditions and duties of spouses. in Portuguese marriages.
Civil marriages in Portugal
Civil marriages are legally binding in Portugal, and they are held at the registry office known as the Camara. This type of marriage is performed by an authorized member of the registry (Camara) and may take place at a preferred destination of the couples who want to get married. Some of the popular wedding locations used by couples include public places like the beach, restaurants, or hotels.
After the marriage ceremony is concluded, most couples usually hold symbolic or secular marriage ceremonies to commemorate their marriage and share their happy day with loved ones. Couples also have the option of performing the marriage ceremony at the registry in a local area or district where they reside. Civil marriages in Portugal are conducted in Portuguese, and foreign couples getting married in the country will have to provide an interpreter who will be around during the course of the wedding ceremony. There are certain documents that are required of spouses planning to marry in Portugal, which are stated below.
A valid means of identification. This can be a national ID card or passport for foreign nationals. The passport's expiration date must be more than six months after the marriage ceremony.
A written parental or guardian consent. This applies to spouses who are below the age of 18. A partner aged 16 or 17 will have to provide consent from their parents before they are permitted to marry in Portugal.
Government-issued birth certificate. This is required from both partners and must include vital information like the name of a spouse's parents and date of birth. This certificate must be issued within six months of the official wedding date.
Divorce and death certificate or decree This is a document to show that previous marriages have been lawfully terminated in the case of the death of a former spouse or separation. The paperwork must have been issued within the last six months before the wedding ceremony.
Payment of the required fees. The fee for the marriage application and registration process varies. It changes on a yearly basis, and couples will have to find out from the registry that they are on whether they can get married or from the embassy of Portugal in the country where they are.
A prenuptial agreement. This is a marriage contract that may be prepared at the notary office by couples who do not want the standard laws and rights guiding assets and liabilities in marriage. This document will ensure that each spouse is entitled to their own property as well as any other clauses that may be drawn up by the joint decision of both partners.
Religious and traditional marriages
Only Catholic Church marriages are recognized and protected by law in Portugal. Couples of other Christian denominations will have to conduct a civil ceremony before proceeding with a religious one for their marriage to be legally binding. According to the practices of the Catholic Church in Portugal, the previous marriage of a divorcee must have been properly annulled in a Catholic Church before such a person is permitted to enter a new marriage.
The ceremony held in the church is also performed in Portuguese, and couples who do not speak this language will have to provide an official interpreter throughout the course of the ceremony. Couples who want to get married in the Catholic Church must first notify the local priest in the parish in their region. If the petition is granted and the marriage is approved, the couple must hold the marriage ceremony within 3 months from the date of approval. There are some documents that are also required from both couples in a Catholic marriage ceremony. These are stated below.
A formal letter from the parish priest of the church where the marriage will be held. This letter will grant the couple permission to perform the wedding in the Portuguese church of their choice.
An official letter from the bishop of the parish also approves the marriage ceremony.
A letter from the priest to show that all premarital classes were attended and the CANA procedures were completed by the couple
Both spouses must submit an official prenuptial inquiry form, which must be issued by the parish. The local bishop's office must legislate and stamp this document.
Certificate of baptism, first communion, and confirmation are also stamped by the local bishop's office.
If the couple is not Catholic, they must provide a document granting permission for mixed religions. This paperwork will show that the marriage can still be performed by the Portuguese church, and it can be obtained from the local priest. All foreign-language documents must be translated into Portuguese and apostille.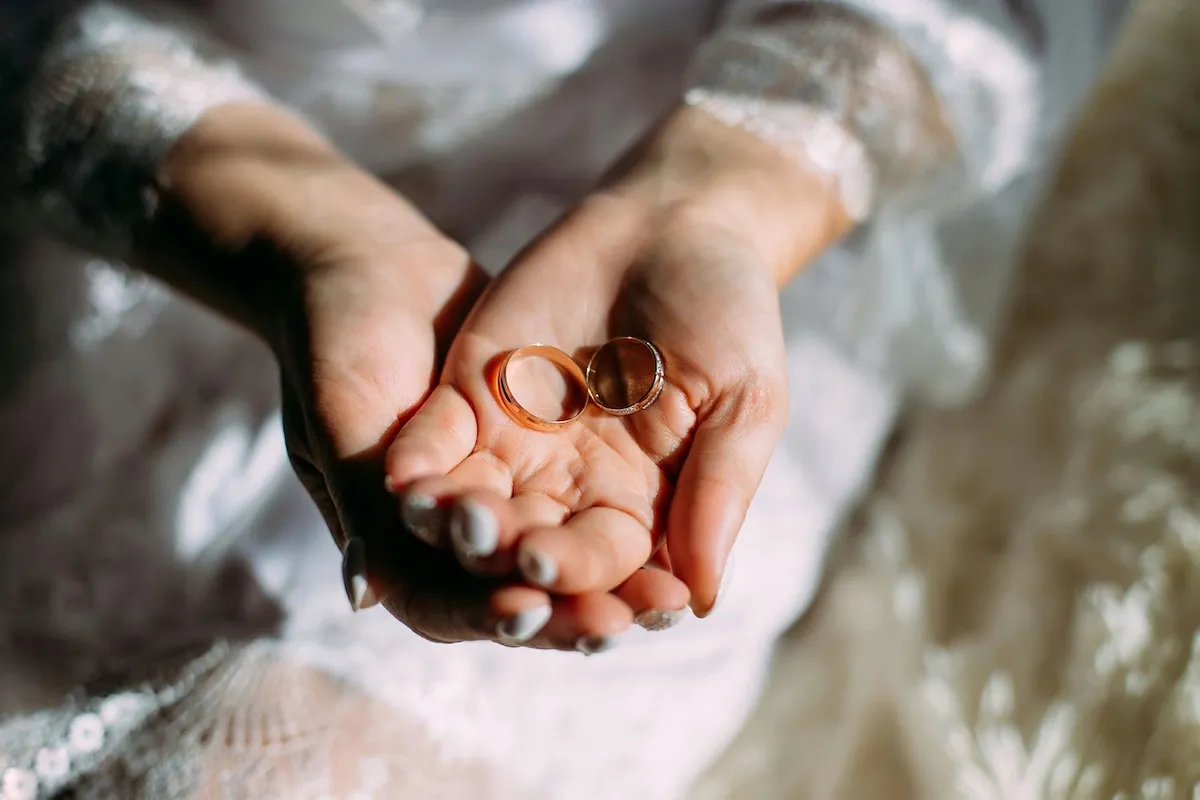 Marriage traditions in Portugal
Wedding Procession
This tradition was quite popular in ancient times and is still being practiced by couples in some regions and communities in Portugal. Here, the bride walks to the church alongside her wedding party, family, and friends, as well as various wedding guests. This tradition is used to build enthusiasm, as well-wishers often join the wedding guests to witness the couple's union.
Money, Dance, and Cake
This is a unique tradition in Portugal, where various young men and guests at the wedding ceremony pay to dance with the bride. The couple also receives various presents and money from the guests while they are dancing. It is customary in a Portuguese marriage ceremony for the first slice of cake to be given to a single friend. This was used to represent luck and happiness. Some single guests may also take slices of cake home to put under their pillows so as to have beautiful dreams about their future partners.
The couple's escape
This is usually one of the final ceremonial rites of the wedding. The bride and groom are expected to ascend the wedding venue together in the middle of the night in order to spend their first night alone in peace. However, because many people at the wedding will be expecting this, the process of escaping may become quite amusing. Guests frequently engage in various pranks and tricks, such as hiding the newlyweds' luggage to ensure they do not leave the wedding ceremony early.
Same-sex marriage
Same-sex marriage is fully legal in Portugal. It was legalized in 2010, and this type of marriage also enjoys most of the rights and benefits that opposite-sex marriage enjoys in the country. Same-sex de facto unions and domestic partnerships are also recognized and protected by law in Portugal.
Polygamy in Portugal
Polygamous relationships and marriages are prohibited under the laws of Portugal. A person is not allowed to have more than one spouse or partner at a time, and this applies to both males and females. In the country, the union of multiple people in a marriage is a crime. Also, foreigners who are in a polygamous relationship cannot register their marriage in Portugal for residency purposes.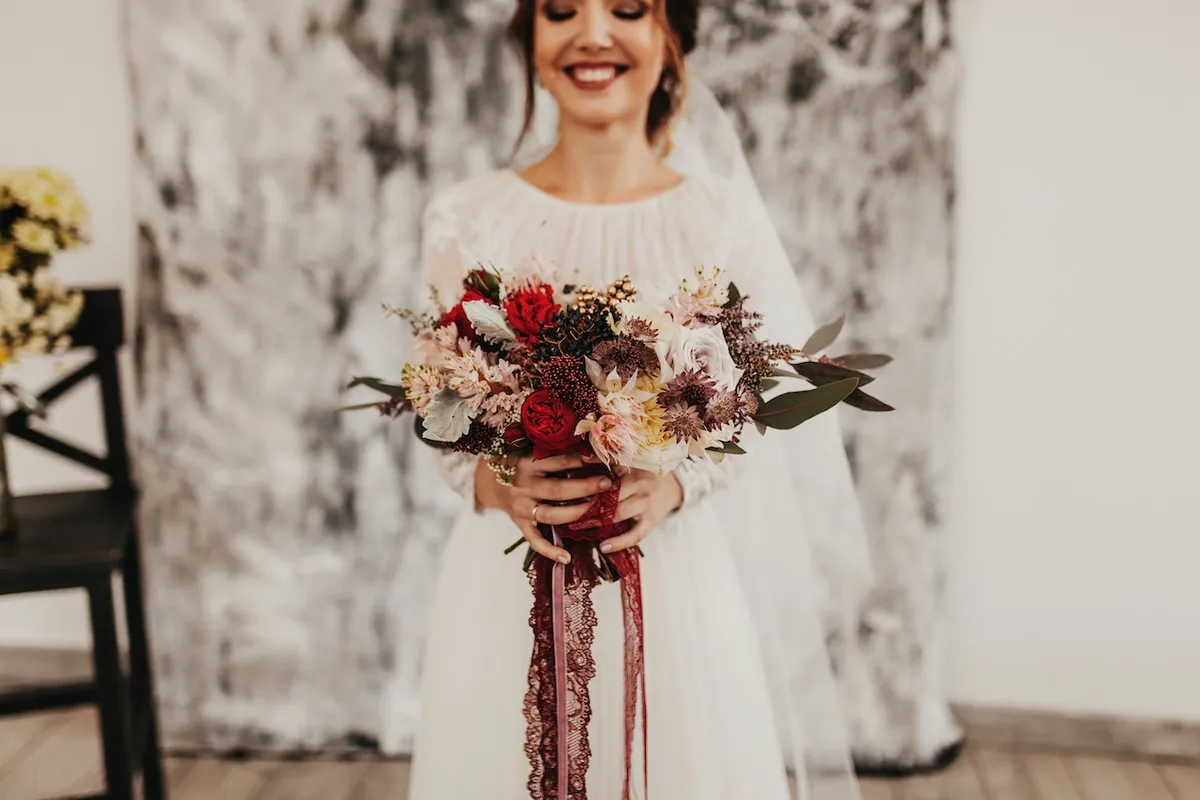 Marriage Laws and Rights, Costs and Duties
Laws
There are several rules and regulations guiding the act of marriage in Portugal, and it is important for both married couples and Portuguese partners to be able to differentiate right from wrong. The legal age to get married in Portugal starts at 16 years with parental or legal guardian consent and at 18 years and above without parental or legal guardian consent. Any person younger than 16 is not allowed to marry under any circumstances.
Persons who are related by blood, adoption, or share a common ancestor are prohibited from marrying one another. Under the provisions of the law, if couples are expecting to be single at the time of marriage, a marriage may be void if one of the couples is still legally married to another person. To prove that one of the couples is no longer married, he or she must be able to provide a certificate of divorce or death stating that the previous marriage is no longer legally binding. Couples must give consent to the marriage, and if one of the spouses is mentally incapacitated, the marriage would be declared void.
According to the laws guiding marriage in Portugal, a declaration of intent to marry must be submitted to the civil registry; partners are expected to do this at the civil registrar's office; it can be done by the partners personally or through the services of an attorney. Catholic, religiously civil, and civil marriages are the types of marriages recognized by the law, and which one intending spouses would be opting for must be stated at the declaration of the intent to marry. These rules are applicable to foreigners as well; however, he or she must be able to prove that he or she possesses the capacity to marry by submitting a certificate stating such capacity, which must be issued by one's home country. Foreigners are allowed to hold marriage ceremonies at the Embassy or
Consulate of their home country in Portugal. Marriage is only authorized when there are no impediments to the marriage. The marriage must be conducted by the civil registrar in Portuguese; if neither of the spouses understands Portuguese, an authorized translator has to be present at the ceremony. Marriages must be held within six months after a license to marry has been issued. Only marriages performed in the Catholic church by a registered priest assume an equal legal position with a civil marriage; couples who wish to get married in other denominations such as Anglican, Protestant, Methodist, etc. have to do a civil marriage before any religious ceremony. After marriage, a couple cannot change the marriage regime under which they register their marriage.
Rights
The laws guiding marriage in Portugal make provisions for equality of rights among couples. Spouses are entitled to the same set of rights, irrespective of sex, age, or race. Couples have the right to acquire and dispose of property as they see fit. The right to work, earn a living, and participate in social, political, and economic activities is available for both spouses in Portugal. If one of the spouses is a foreigner, after three years of marriage, he or she has the right to apply for permanent residence in Portugal.
Married couples have the right to procreate or adopt children and to raise them according to the moral inclination of the couple. They both have the right to decide on the housing arrangement for the family. Couples possess the right to an inheritance if one of the spouses is deceased. Under the accrual system, both spouses exercise rights of ownership over any property gathered before marriage and possess joint rights over property gathered during the marriage. Couples have the right to divorce and the right to sign a prenuptial agreement stating that whatever property or assets acquired separately by both parties during the marriage belong to each of them.
Costs
The average cost of having a dream wedding in Portugal is around €5,000–€20,000. If you're catering to about 25–49 guests, an average of €5,000–€10,000 would be spent, 50–74 guests would cost around €10,000–€15,000, and 75–100 guests would cost about €15,000–€20,000. The prices stated above cover everything except the accommodation of the guests. Catering for 30 people, including lodging, could cost around €32,000. The amounts stated are not fixed and may vary depending on the size and amount the couple is willing to put into the ceremony. Registration and acquiring a marriage license costs around €120. Holding a civil ceremony at another location would cost around €200, excluding the cost of transportation for the registrar. Couples can easily run into debt and incur losses while trying to achieve the perfect wedding; therefore, putting together a wedding budget according to one's financial means is advisable for any couple.
Duties
By virtue of marriage, spouses are obligated to perform certain responsibilities and duties. Spouses are obligated to respect one another, show loyalty, and provide assistance to one another. Couples are obligated to live together in a residence chosen by mutual agreement. Both parties have a duty to provide for the education and upbringing of the children and also ensure the material and moral inclinations of the family. The protection of property and the wellbeing of the family must be protected by the couple. There must be mutual understanding and proper division of labor among spouses, irrespective of their gender. Couples must be jointly responsible for the total health and wellbeing of the family and must contribute to this cause. Both parties owe it to their extended families to maintain relationships with them and to contribute and support them when they are in need.
Conclusion
Couples getting married in Portugal have the option of choosing either a civil or religious marriage ceremony. The most popular Christian denomination in the country is the Roman Catholic Church, and only marriages held in the Catholic Church are recognized and protected by law. Other religious marriages held in other church denominations or entirely different religious associations, such as Islam, will have to conduct a civil ceremony before going ahead with a religious marriage.
The popularity of domestic partnership in Portugal has been increasing over the years, and more and more couples are leaving traditional religious and civil ceremonies for just civil unions or cohabitations. However, there are certain marriage rights and benefits that may not be available to couples who opt for civil unions and the like, such as the right to child custody or property inheritance. These are the major rights that are not available to partners living together without an official marriage certificate. Most of the other marriage rights, like tax benefits, apply to domestic partnerships. We hope this article has helped you understand everything you need to know about marriage in Portugal.
Don't make your lover wait. We're sure it will be «Yes».
Proposal will take a few clicks