Everything you need to know about marriage in Tanzania
22 Apr 2023
·
20 min to read
Articles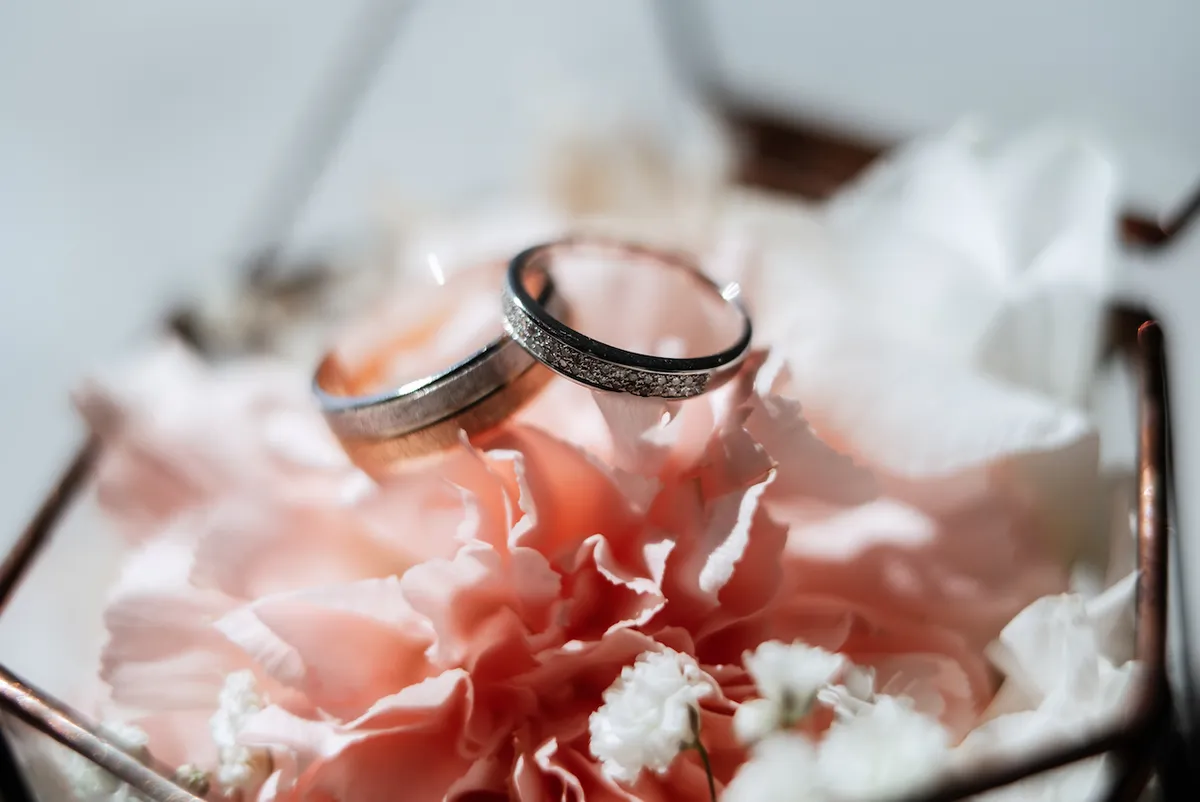 Tanzania is an East African country with diverse ethnic groups. The country is made up of over 120 ethnic groups, and marriages are celebrated in unique ways among them. Thousands of marriages are held every year in Tanzania by Tanzanian couples and foreign nationals. Spouses may get married by conducting a civil, religious, or traditional marriage. All three main types of marriages in the country are legally binding, and couples do not have to perform civil marriages before becoming officially married. The major thing when it comes to the legality of marriage in Tanzania is for such marriages to be lawfully registered in the country.
Tanzania's laws guiding marriages are straightforward, and the legal age to get married in the country is 18 years. Couples below this age must obtain parental and guardian consent before proceeding with marriage. Although child marriages are illegal, they are quite common in Tanzania, and the number of underage marriages in the country has only recently begun to decline. Tanzania is one of the few countries in the world where a person is permitted to have multiple spouses. The country is largely dominated by Christians and Muslims. Although people of the Christian faith are the most dominant in the country, with over 60% of the population, the rest of this article will touch on all the important sections regarding marriage in Tanzania.
Civil Marriage
A civil marriage is recognized and protected by law in Tanzania. This marriage takes place at the registry and is officiated by a state-authorized registrar. Generally, civil marriages in the country do not take a long time, and couples often complete the ceremony in under 30 minutes. However, the procedures involved in registering the marriage can take anywhere from a few weeks to a month or two.
Civil marriages are accessible to both Tanzanians and foreign nationals, and couples who want to perform this type of marriage must be fully eligible before going forward with it. Spouses who are from another country must ensure they are not prohibited from getting married in their home country. Tanzanians can get married in the country or at the consulate or embassy of Tanzania in another country. This type of marriage is also legal and recognized by law in Tanzania. The marriage application in Tanzania allows spouses to apply either online or in person. All the conditions for marriage must be met, and spouses are required to submit all the necessary documents for the marriage to be legally registered in the country.
In-person Application
Spouses can download the application for marriage registration from the Tanzania contact link to begin the application process. The form has information columns that must be filled correctly by both spouses. Applicants are advised to go along with a photocopy of all the original documents required for the registration procedure. After the form is filled out and all the necessary paperwork is attached and submitted, the authorities in charge will contact the spouse to let them know when the registered document will be available (usually in a week). Since the notification has been received, the applicant may then go to the office to obtain their documents.
Online Application
Couples who want to carry out their marriage application online can do this by registering the marriage on the official link (online.rita.go.tz). A page will be opened where applicants can fill in their details to create a new account. Applicants who have already worked on their marriage application and have an account can simply login again. There is a "register marriage" option on the page, and applicants are redirected to where they can get the application form to register the marriage. All the columns must be filled out appropriately, and applicants must submit digital copies of all the required documents when submitting the application form. All required fees can be paid online through any of the payment channels provided on the website. Here, an applicant must input the district of the pickup point for them to successfully collect the certificate. Upon the correct completion of the application form, a marriage certificate should be sent to the spouse within a week.
Documents Required
Government-issued birth certificate
Copies of the national identity card or a valid passport
2 passport photos: These must be submitted by both spouses, and the pictures must have been taken recently.
Both spouses must provide at least two local witnesses. These witnesses must not be related to them by a direct link or affinity.
Certificate of no impediment to marriage This certificate must show that a partner is not currently in a marriage and that there is no current obstruction to the marriage.
The witnesses must also provide a valid means of identification and have the legal right to perform the task.
The documents provided by foreign spouses must be notarized and apostilled with stamps of authorization. Also, these documents must be translated by an authorized translator into any of the three official languages of Tanzania, which are Swahili, English, or Arabic.
Religious and traditional marriage
Tanzania makes the process of getting married simple, and spouses can easily get married regardless of their religion or traditional background. Both religious and traditional marriages are also legally binding in the country. Most times, the two marriages are classified as one and celebrated in one day. The predominant religion in Tanzania is Christianity, followed by Islam. This shows that most of the marriages are either held in the church or the mosque. Church weddings are officiated by a registered priest or pastor, while mosque weddings are performed by a registered imam. Both religions have their own unique ways of practicing marriage. It is customary for Christian weddings to be held in the church and followed by a reception that lasts until later in the day. Muslim wedding ceremonies are either held in the mosque or at the bride's family house. It depends on the imam and the preferences of the couples.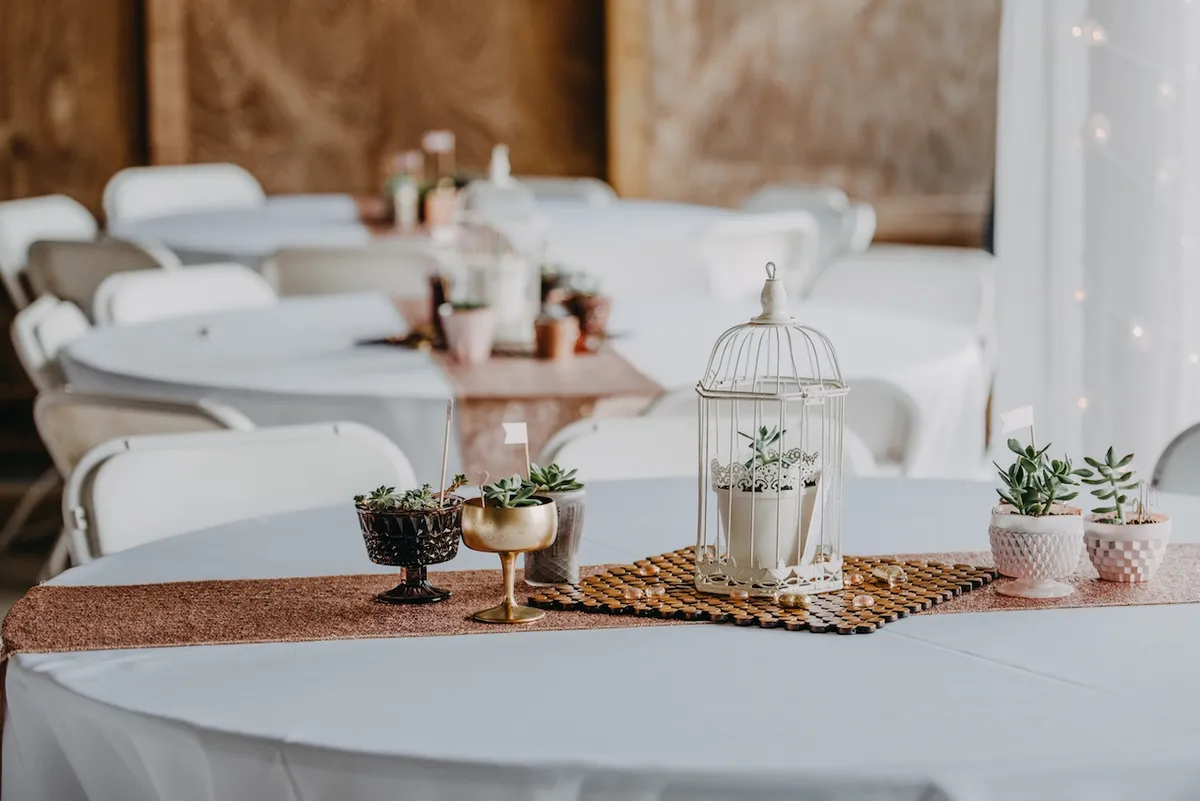 Marriage traditions in Tanzania
Dowry
Dowry is also referred to as the bride price, and it is customary for the groom's family to pay dowry to the bride's family. Here, the groom and his family receive a list of items from the bride's family that must be provided in order for the marriage ceremony to take place. The bride price mostly includes clothing, livestock, money, etc., and sometimes both families may negotiate to come to an agreement that suits both sides.
Wedding Ceremony and Reception
The majority of the wedding ceremonies (especially those of Muslims) in Tanzania are performed in the Shawaal, which is the 10th month in the lunar Islamic calendar. Christian marriages take place on weekends, mostly on Saturday or Sunday. After the wedding ceremony is concluded, a reception usually follows, which serves as a celebration for the newlyweds. The party involves various games as well as feasting and dancing by the couple and other guests.
The Wedding Night
This is an ancient tradition that is still practiced in some Tanzanian marriages. This rite is used to represent the official consummation of the marriage. The matrimonial bed is often decorated with a beautiful bedspread and rose petals while the wife waits for her husband. On the wedding night, the groom is expected to take his wife's virginity. The belief is that if there is blood during the intercourse, the wife is intact and can be married as a virgin; if there is no blood, she is punished and may not be welcomed by the family. This tradition is less common nowadays.
Same-sex and polygamous marriages
Same-sex marriages are illegal in Tanzania. The country prohibits homosexuality and any form of sexual or romantic activity between two people of the same sex. Homosexuals in Tanzania can face severe legal consequences, including life imprisonment, if they are caught.
Tanzania recognizes polygamy, and spouses are allowed to marry multiple partners without facing any legal consequences. Provided that a man marries all his wives legally, they all get to share the rights and benefits provided to married couples in the country. Polygamy is still widely practiced by couples in Tanzania, especially those in rural communities.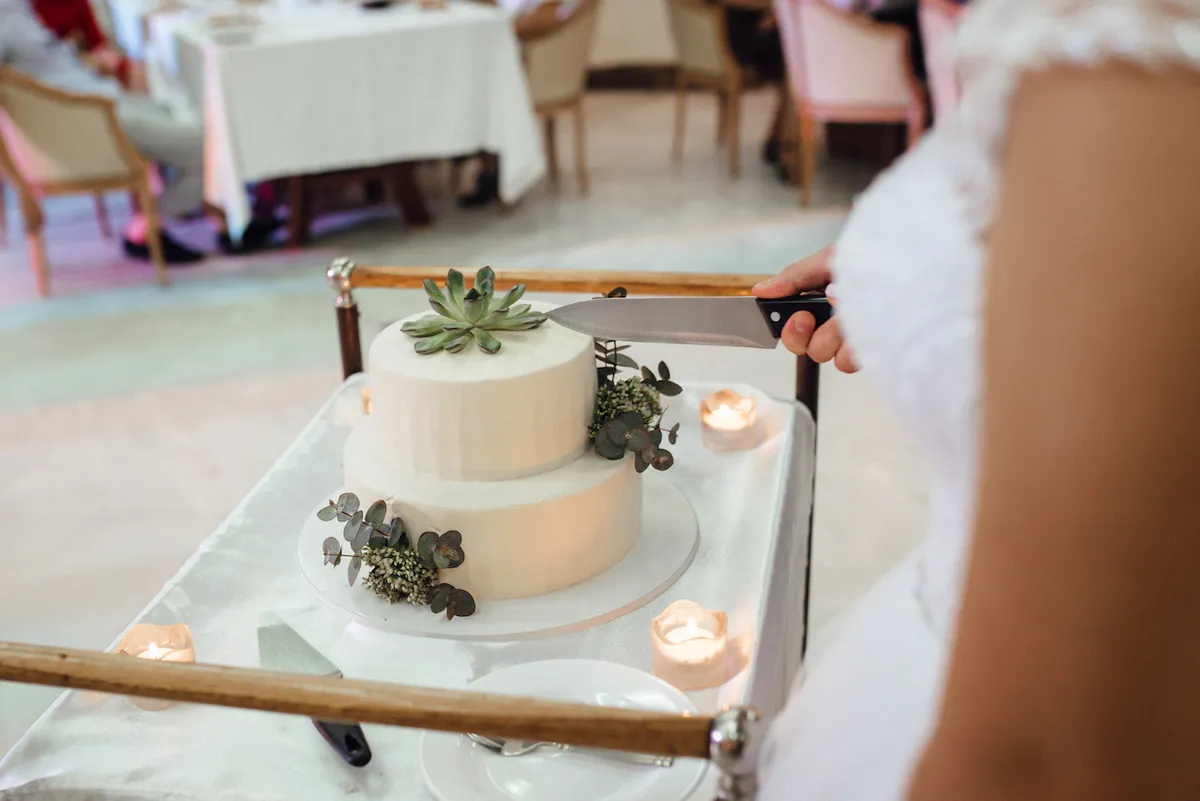 Marriage Laws and Rights, Costs and Duties
Laws
The law of marriage act in Tanzania gives specific rules and regulations to parties contracting marriage, and until these laws and rules are fulfilled, marriage cannot be contracted. In Tanzania, where the minimum legal age of marriage for men is 18 years and 15 years for women, special consideration is given to minors who wish to contract marriage under special circumstances, provided it comes from both parents. Religious, customary, and civil marriages are recognized and protected under the law, and couples can decide to contract whichever type of marriage they prefer. Same-sex marriage is illegal in Tanzania; homosexual relations are prohibited, and offenders are liable to face punishment. Due to the different religions in the country, couples who contract religious marriages have to follow the laws and dictates of their religious beliefs.
Polygamy and monogamy are the only recognized forms of marriage in the country; Muslim men are allowed to marry up to four wives according to Islamic law, while Muslim women are not allowed to do so. Christians are only allowed to marry one wife according to Christian laws of marriage. The law does not allow the marriage of persons who are related; marriage between siblings, biological or adopted, stepsiblings, cousins, uncles, aunts, grandparents, etc. is prohibited. There must be at least two witnesses present at the time of marriage to testify to the authenticity of the relationship. Consent must be obtained from both parties; they both must understand the concept behind marriage and agree to it voluntarily. If one of the couples is mentally unstable, he or she will not be allowed to marry because it is believed that he or she is not capable of giving free and full consent.
Forced marriage is prohibited by law; any marriage that was founded using force or coercion for the purpose of deception or fraud can be annulled by the judge. According to the law, monogamous couples must be single at the time of marriage and must not attempt to practice polygamy. The same rule applies to polygamists; monogamy must not be attempted. All important documents must be available upon request from the authorities; documents such as identity documents, birth certificates, certificates of no impediment, etc., must be submitted at the civil registry office or at various religious institutions. If one or both of the spouses have previously been married, he or she must provide proof that such a marriage no longer exists in a monogamous setting.
Rights
By virtue of marriage, certain rights are conferred on the parties contracting the marriage. There has been a shift in the types of rights enjoyed by the husband and wife over time. When it comes to inheritance rights in marriage, women do not have equal rights with men in Tanzania; women do not have the right to inherit their husband's property after his demise; it goes to his family members. In a polygamous marriage, the husband has exclusive sexual rights over his wives, which are frequently one-sided. The husband and wife have the right to bear children or adopt and raise them according to their own personal and moral beliefs.
As previously stated, a man in a potentially polygamous marriage has the right to marry more than one wife at the same time, provided he is financially capable and mentally fit to treat them all equally. This is not a right that a Muslim woman has. The wife has the right to request maintenance from her husband for herself, the home, and the children. Across the country, divorce is frowned upon, but this does not limit the right of the husband and wife to file for divorce. The couple have the right to work and gain meaningful payment for that work. Couples have the right to make decisions based on mutual agreement on issues that concern the home. Spouses have the right to exercise financial freedom; they have the right to own property and financial assets as they see fit. Couples have the right to be involved in political and socioeconomic activities.
Costs
Marriage in Tanzania is an extravagant affair due to the rich African customs and traditions. Many ceremonies always have a long list of guests, and putting together a budget would not be so easy. The amount of money the couple and their families are willing to put into the ceremony determines how grand and expensive a wedding will be. According to Tanzanian tradition, traditional celebrations can go on for as long as 3 days, and it is required that people contribute to the ceremony. This reduces the burden on the very expensive wedding budget. A committee is set up, and individuals are asked to pay an average of $25 or more. An average Tanzanian wedding budget is often around $5,000 and above; this covers the feeding, entertainment, and music, the venue, decorations, transportation, and photography at the ceremony. The bride price is often a very hefty sum, and the husband is required to pay it to the bride's family or, according to Muslim traditions, to the bride herself.
Duties
African society places a lot of responsibilities and duties on couples. In Tanzania, the woman is often assigned the greater workload, and this mindset has been present since childhood. Many husbands think their only responsibility is to provide for the material needs of the family, while the woman does all the extra work and still does her formal job every day. Tanzanian society is largely patriarchal, and as a result, women are viewed as primary caregivers, with husbands content to sit around with friends while the wife slaves away doing household chores. Many modern couples are beginning to change that narrative; many husbands are becoming more considerate and often helping with household chores as well as taking care of the children. Couples have a duty to provide a conducive environment for the social and educational development of their children. They are also jointly responsible for the provision of all material needs such as clothing, food, and shelter for the family. The couple is often required to put the needs of their family members before their individual interests.
Conclusion
Tanzania is a very culturally diverse country. As a result of this, traditional marriages are conducted in many different ways because they are performed according to the unique rituals of each region or community. The legal age for marriage in the country is 18, and spouses must have reached this age before getting married, except that parental consent is provided for younger spouses. Also, a marriage cannot take place between siblings, and it cannot be forced. Spouses must have come to a mutual agreement to marry each other for it to be legal.
One of the most important things to consider with any marriage in Tanzania is that it must be lawfully registered. Spouses must obtain a marriage certificate before they are considered officially married. Any marriage held by couples where a proper license was not obtained will be deemed invalid in the country. We hope this article has provided you with enough information on marriages in Tanzania.
Don't make your lover wait. We're sure it will be «Yes».
Proposal will take a few clicks